How well do you know Europe? Well, take our fun Europe quiz to find out. This multiple-choice quiz includes trivia questions from places all over the continent. Simply pick which answer you think is correct from the options provided. At the end you'll find a button allowing you to check your answers to see which ones you got right and wrong.
Our Europe quiz is medium difficulty and contains 25 questions. We wish you luck!
Quiz topic: Europe Trivia
Difficulty: Medium
Number of questions: 25
Please note that you will need Javascript enabled on your computer for the quiz to work properly! 🙂
---
1. Which country are the Canary Islands part of?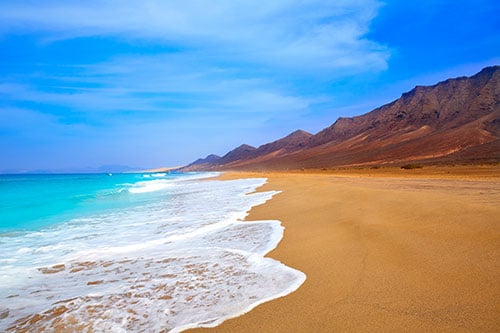 The Canary Islands are a Spanish archipelago. They are located off the north west coast of Africa. They are a popular holiday destination and include the islands of Tenerife, Gran Canaria, Lanzarote and Fuerteventura.
2. What is the capital of Switzerland?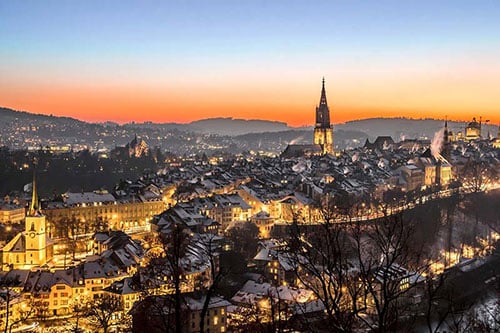 Zurich
Bern
Geneva
Colmar
3. What is the smallest country in Europe?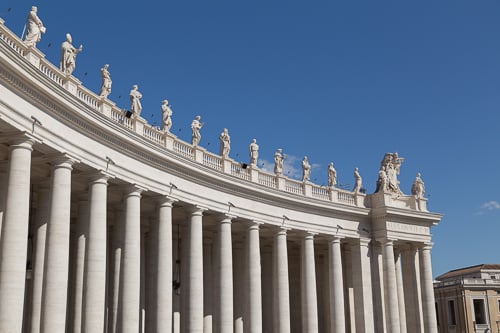 Monaco
Liechtenstein
Vatican City
Andorra
The smallest country in this list is Vatican City at only 49 ha (0.49km2). The next in this list is Liechtenstein at 160 km2, then Andorra at 468 km2 and Montenegro which is a large country at 13,812 km2.
4. Monaco is on the border of which country?
Greece
Croatia
Romania
France
You'll find Monaco on the border of France fairly close to Nice. It's famous for being part of the Grand Prix.
5. Which country in Europe is famous for pierogies?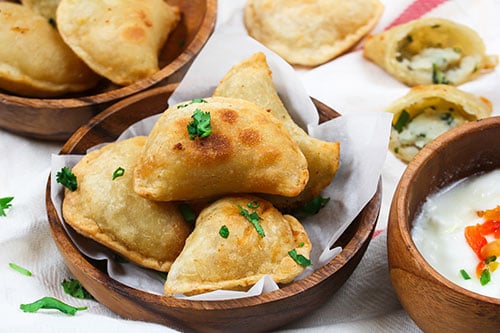 Poland
Sweden
Portugal
Lithuania
Pierogies are a delicious dumpling and you'll find them popular in Poland.
6. The Eurostar connects which countries?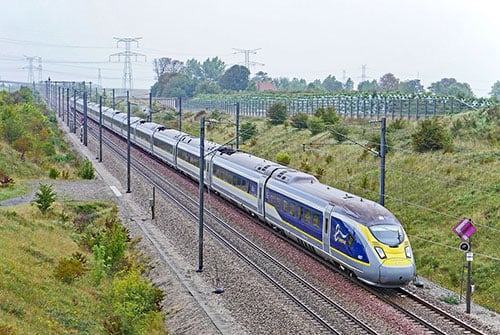 Estonia, Latvia, Lithuania
Italy, Slovenia, Croatia, Austria
UK, France, Belgium, Netherlands
Finland, Sweden, Norway, Denmark
The Eurostar connects the UK with France, Belgium and the Netherlands. The service offers a high speed train and is a great way to travel between these countries without flying.
7. How many countries make up the UK?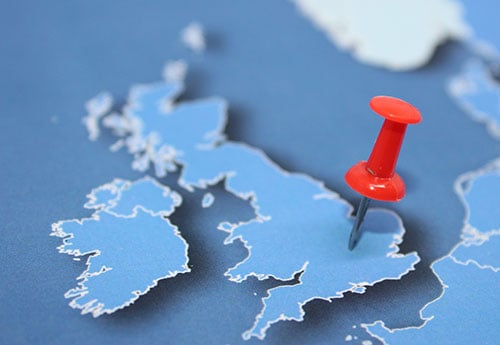 The UK is made up of four countries. These includes England, Scotland, Wales and Northern Ireland.
8. Neuschwanstein Castle is a famous landmark in which country?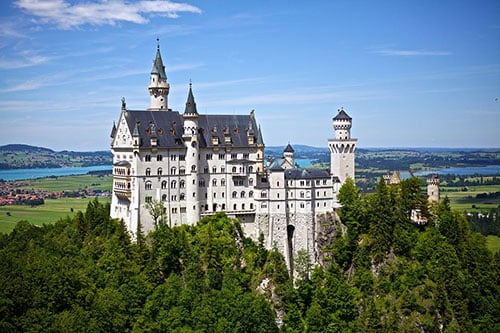 Denmark
Croatia
Portugal
Germany
9. Which of these countries doesn't use the Euro (as its primary currency)?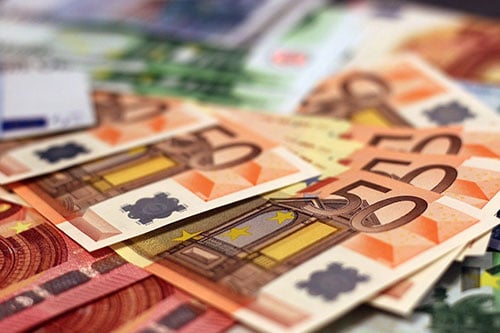 The UK is the only country listed that doesn't use Euros. The currency in the UK is still the Great British Pound (GBP).
10. What is the name of the small country located between Austria and Switzerland?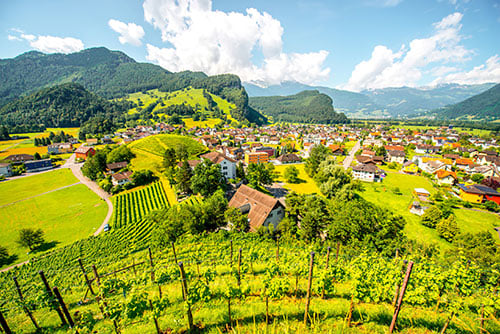 Andorra
Liechtenstein
San Marino
Poland
Liechtenstein is the small country. Also with an area of just 160 km2 it is one of the smallest countries in Europe.
11. Oktoberfest is a famous beer festival that happens annually – which city does it originate from?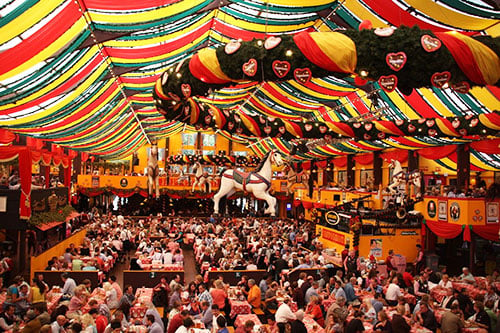 London
Munich
Berlin
Salzburg
Oktoberfest is a fun and beer filled festival that started in Munich in 1810. Expect a fantastic atmosphere, music, dancing and of course lots of steins of beer if you attend.
12. The Blue Lagoon is a stunning thermal landmark – in which country will you find it?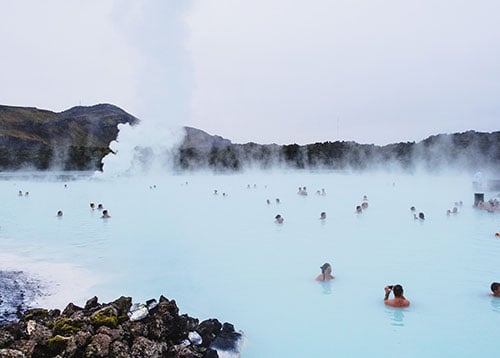 Poland
Iceland
Norway
Estonia
You'll find the Blue Lagoon in Iceland and it's one of the country's highlights. Located around 30 miles from Reykjavík it makes for a wonderful and relaxing experience where you'll get to bath in geothermal water. Read more about
Iceland's highlights
.
13. Where in Europe will you find Lapland?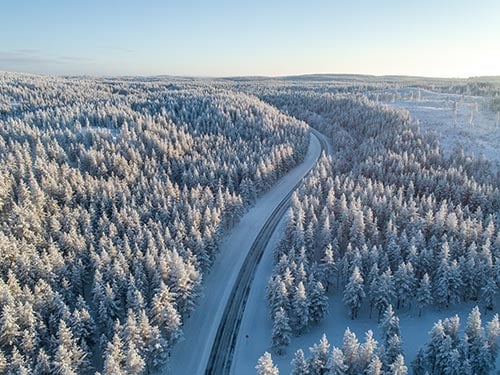 Norway
Sweden
Iceland
Finland
You'll find Lapland in Finland and it's the countries most northern region. Visit in the winter for a snowy and picturesque paradise.
14. Which country does this flag belong to?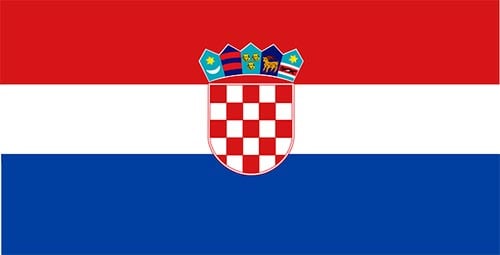 Switzerland
Latvia
Croatia
Slovakia
This is the national flag of Croatia.
15. What is the name of this famous bridge in London?
Westminster Bridge
London Bridge
Waterloo Bridge
Tower Bridge
The correct name is Tower Bridge. You'll find the other bridges also in London and all cross the River Thames.
16. In which city will you find the famous Széchenyi Thermal Bath?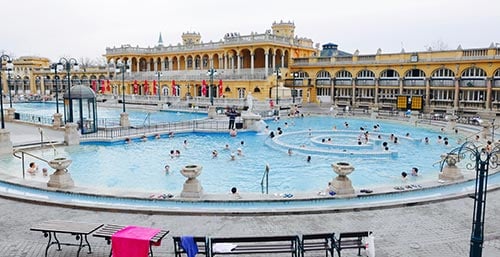 Budapest
Slovakia
Italy
Greece
The Széchenyi Thermal Bath is one of many thermal baths/spas that you'll find in Budapest. These spas provide a unique and special wellness experience and make for a wonderful day out. Read our
Complete Travel Guide to Budapest
.
17. San Marino is a small landlocked country. Which country is it surrounded by?
Italy
Spain
Estonia
Latvia
One of the smallest countries in Europe, you'll find San Marino landlocked within Italy.
18. La Tomatina is a famous tomato festival – which country is it held?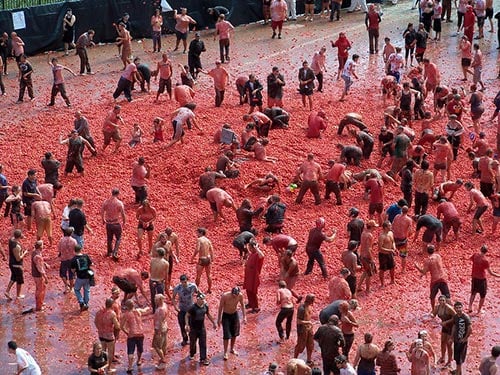 Italy
Spain
Finland
Poland
La Tomatina is a fun festival you'll find in Spain. If you haven't guessed it includes tomatoes, and lots of them, where people throw them at each other in the world's biggest food fight.
19. What is the largest country from this list (by area)?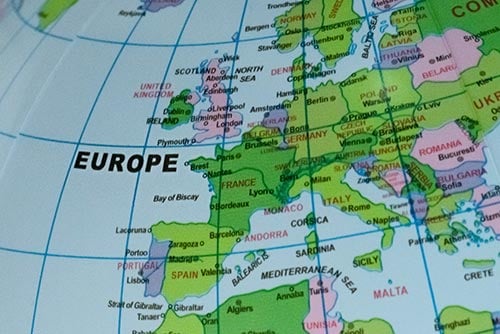 France
Germany
Italy
Spain
The largest country in this list is France at 643,801 km2. This is followed by Spain at 505,990 km2, Germany at 357,386 km2 and then Italy at 301,338 km2.
20. Which of these European countries doesn't have a coastline with the Mediterranean Sea?
Malta
Cyprus
Italy
Portugal
The only country in this list that doesn't have a coastline is Portugal. Malta and Cyprus are small islands you'll find in the eastern part of the Mediterranean, whilst Italy connects with mainland Europe and stretches into it.
21. How many countries does the River Danube flow through?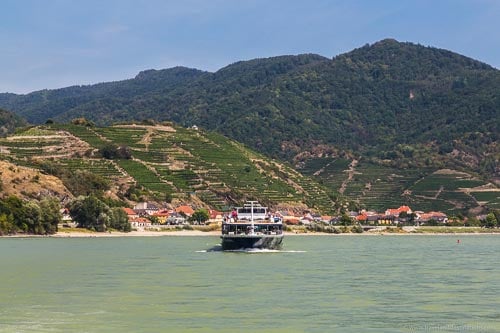 The River Danube flows through an incredible 10 countries. Starting in Germany, the river stretches 2,850km through Vienna, Slovakia, Hungary, Croatia, Serbia, Romania, Bulgaria, Moldova and Ukraine.
22. How many stars are there on the European Union flag?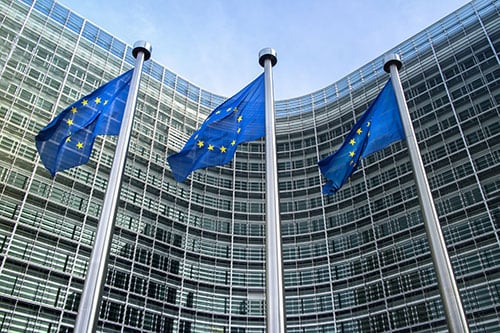 There are 12 gold stars on the European Union Flag. These represent the ideals of harmony, solidarity and unity.
23. What is the national language of Austria?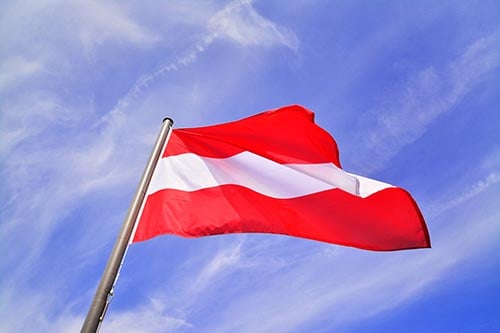 French
German
English
Italian
The most common language spoken in Austria is German. When visiting you will often hear some local variations in the dialect, such as Grüss Gott is a common greeting similar to Guten Tag (good day).
24. Approximately how many Greek Islands are there?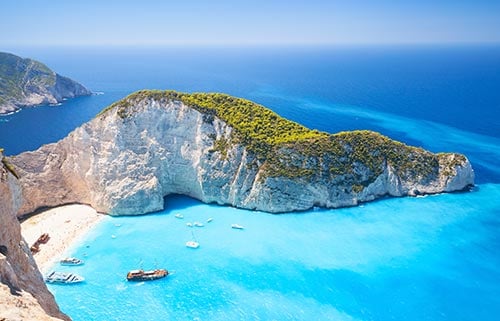 There are over 6000 islands in Greece. Of course these range in size and not all of them are inhabited. Some of the popular ones include Corfu, Rhodes, Zakynthos and of course Santorini.
25. The Dolomites are a famous mountain range you'll find in which country?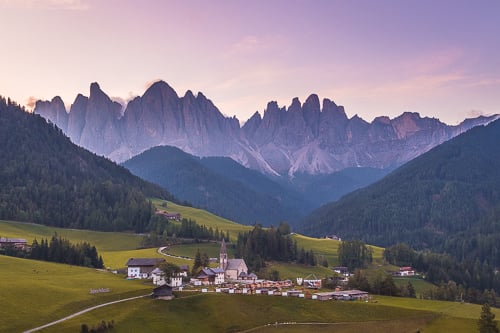 France
Italy
Norway
Hungary
The Dolomites are a beautiful mountain range which you'll find in Italy. It's a UNESCO world heritage site and is full of hiking paths, lakes and fantastic photo opportunities. You may like:
5 Unmissable Photo Spots in the Dolomites
.
---
RESULTS
---
Thanks for playing. Click the button below to see how you did…
---
Loading…
Where did you rank?
| Questions Correct | # People |
| --- | --- |
Number of completes:
Fancy another quiz? Scroll down for more…
Did you like this quiz? Share it with your friends…
Images sourced from Canva, Pixabay, Unsplash, Flickr and also from team.
AD
Related Articles