Switzerland is a place of dreams and its largest city Zurich is no less than picture-perfect. Zurich's glorious Alpine view, snow-capped mountains, and stunning lakes make it an excellent must-visit destination.
Zurich is the heart of all the magnificent places to see in Switzerland. But to feel the soul of Switzerland, you need to also get out of this big city. The best part is, from Zurich you can comfortably hop on a bus or train and depart on a day trip to visit mountains, picturesque villages, and other unforgettable destinations. Thus, it's an appropriate base for venturing out on day trips to nearby towns and places in the country.
Some of Switzerland's best treasures are its natural wonders and charming towns. From mountains to vast greenery, from villages to waterfalls there is so much to enjoy.
Here are 10 of the best day trips from Zurich. These will allow you to get outdoors and enjoy some of Switzerland's most famous landscapes and experiences. Many of these will be perfect for groups or those looking for some adventure.
---
1. Grindelwald & Interlaken – Experience the magnificent swiss countryside
Interlaken and Grindelwald both make great places to visit for a day trip from Zurich.
Interlaken is situated at the base of the Bernese Alps between two lakes – Brienz and Thun. It has beautiful lakes and mountains, making it an ideal destination for families and those looking for outdoor fun.
You will find plenty of activities to keep everyone entertained, such as skiing, swimming, paragliding, river rafting, bungee jumping, and hiking. This is the reason why it's known as the adventure capital of Switzerland. Also witness some of the beautiful waterfalls nearby, such as Reichenbach Falls and Trummelbach Falls. Or ride a cable car for stunning panoramic views of the valley.
Grindelwald is the place to experience the magnificent Swiss countryside. Grindelwald, too, has its share of adventure and fun things to do. A luge track, zip-lining, sledding, mountain cart, and scooter rides are just some of the popular ways you can spend your time in Grindelwald. Also, allow some time to wander the streets of this charming Swiss alpine village.
From Zurich Main Station, get on a train to Interlaken via Bern. Usually, you will get at least two Zurich to Interlaken trains per hour and the journey takes around two hours. Alternatively, go on an organized tour.
Tour Options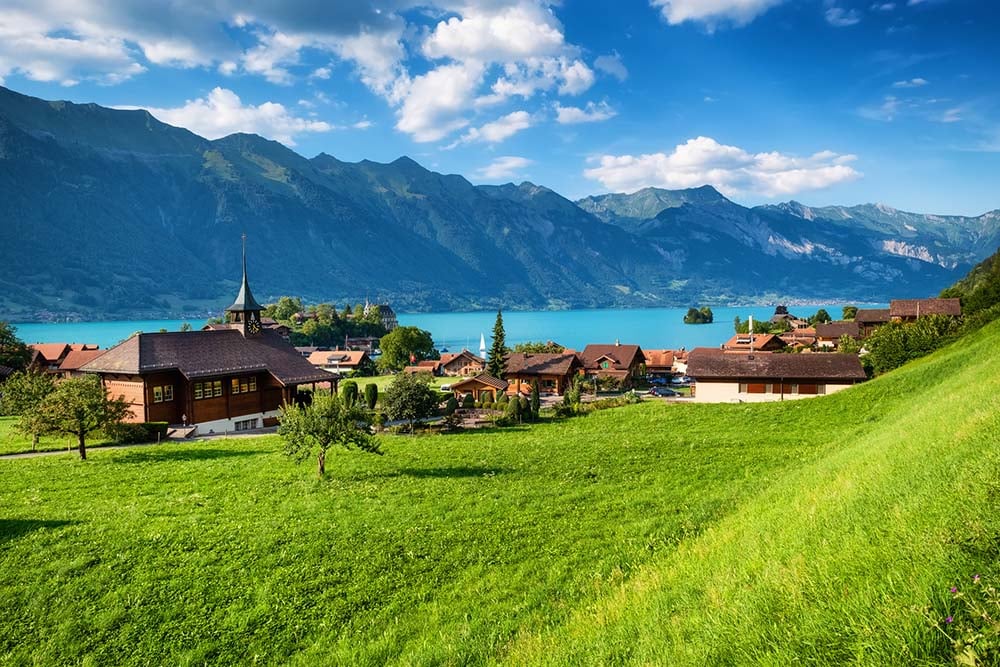 ADVERTISEMENT
CONTINUE READING BELOW
2. Jungfraujoch – Ride to the 'Top of Europe'
Many travellers agree that the best day trip from Zurich is the one to the Jungfraujoch – 'Top of Europe'. It's a long day trip from Zurich but the stunning views from Europe's highest railway station make it worthy of a trip.
For those who want to combine nature with adventure, Jungfraujoch is the place for them. This popular day trip from Zurich is a real treat to the eyes and soul with its heavenly scenery including green pastures, snow-capped peaks, and charming Alpine villages.
Jungfraujoch has several notable attractions. You can explore the Ice Palace (Eispalast), carved from the interior of Europe's longest glacier with ice sculptures. Or pay a visit to the Sphinx Observatory, an international research station. Or why not ride the elevator up to the viewing decks and treat yourself to unforgettable panoramic views of the Aletsch Glacier, a UNESCO World Heritage Site.
From Jungfraujoch, you can also see three pinnacles of the Eiger, Jungfrau, and Mönch by travelling in a cogwheel train. It's amongst the most incredible train rides in Europe. Be sure to add this top trip from Zurich to the Swiss alps if you're looking for a great day out.
Tour Options
ADVERTISEMENT
CONTINUE READING BELOW
3. Mount Pilatus – A mountain steeped in superstition and folklore
The mysterious Mount Pilatus is full of superstition, folklore, and legends of giants and dragons. In addition to that, some spectacular mountain landscapes and the marvels of Swiss engineering are waiting for you on this top trip from Zurich.
The ideal way to enjoy Mount Pilatus is to get on the cogwheel train at Alpnachstad up to Fräkmüntegg. On this ride, you will be welcomed with striking views of the mountain landscape that surrounds you.
Alternatively, take the gondola ride up a 646-meter cableway ride between Fräkmüntegg and Pilatus Kulm. Here you will scale the 'Dragon's Ride', as it is popularly known, all the way to the Pilatus peak, more than two thousand meters above sea level.
The views from the summit are worth every penny. The summit can be reached by cable car (from Kriens) or on the steepest cogwheel railway in the world, with connections by train and boat from Lucerne.
Take a train to Lucerne from Zurich Main Station. It takes almost an hour. Then from Lucerne either take a bus to Kriens or a train to Alpnachstad. It takes no more than half an hour. Alternatively consider a tour such as suggested below:
Tour Options
4. Engelberg – Witness the land of homemade cheeses and a baroque monastery
Engelberg is the land of one of the most impressive monasteries and homemade cheese in all of Europe.
In 1120, the Engelberg Abbey was built by Benedictine monks. At present, the monastery is still home to devoted monks.
Engelberg is an antiquated, quiet village well-known for its homemade cheeses. Explore the village and tour the Swiss cheese factory to witness how the famous cheese is made.
The village itself looks very photogenic and there are loads of locally run handicraft shops to have a look at. The Ironworks in Engelberg are entitled as a UNESCO World Heritage Site that may be the focus of attention for many.
Alternatively, go for a hike along the trails around the town to enjoy the marvellous terrain of the Swiss Alps.
It is also possible to combine a visit to Engelberg with a short visit to Lucerne if you are running out of time. From Zurich Main Station, you can reach Engelberg by train within two hours.
Tour Options
5. Mount Titlis – Visit a paradise of snow sports enthusiast
Whether you're a snow sports enthusiast or not, Mount Titlis makes for an ideal day trip from Zurich. It's amongst the most impressive mountains and one of the most popular ski fields in Switzerland, in the Uri Alps.
Rising above three thousand meters, Mt. Titlis provides splendid panoramic views of the Alps from its summit. Ride up the mountain on the unique revolving cable car (the first of its kind in the world) the TITLIS Rotair, which revolves as you go up, offering 360-degree views of the stunning mountain landscape surrounding you.
At the top, there are several outdoor activities which are perfect in different seasons. Including hiking and biking in summer and skiing and snowboarding in winter. But there are also some very remarkable attractions, including Europe's highest suspension bridge. The Titlis Cliff Walk is a hundred meter suspension bridge connecting two summits.
Afterwards, stroll through a 5000-year-old glacier in the Glacier Cave or glide down the Glacier Park snow slide. There's so much activity to do at Mt. Titlis!
To get from Zurich to Mount Titlis you can take a train via Lucerne to Engelberg. It should take around two hours. If you don't want to self-guide, you can also find guided tours available as well such as this round-tour trip from Zurich to Mount Titlis.
Tour Options
ADVERTISEMENT
CONTINUE READING BELOW
6. Stein Am Rhein – Feel the vibes of medieval Switzerland
Situated in northeast Switzerland on the Rhine along the German border is the small medieval town of Stein am Rhein.
Stein am Rhein has the vibes of medieval Switzerland and the romantic atmosphere and the history of the town make it an ideal short half-day trip from Zurich.
Stroll around the town to the main square Rathausplatz. Explore local artisan shops, galleries and museums, and soak up the well-preserved medieval charm of Stein am Rhein.
The beautifully preserved half-timbered medieval buildings around Rathausplatz in the old town bring glorious displays of colour to the city with flower boxes, framed bay windows, and colourful frescos.
Visit the eleventh-century Hohenklingen Castle and its museum to learn about the glorious history of the town. The castle nestles high above the town and offers stunning views.
Afterwards, visit the Monastery of St. Georgen, another well-preserved monastery complex. If you have spare time, don't miss the opportunity to enjoy cycling or boating along the Rhine.
From Zurich, hop on a train to Stein am Rhein, which takes an hour and a half. Else, the combined Stein am Rhein and Rhine Falls tours outlined below would be highly recommended.
Tour Options
7. The Rhine Falls – Take a boat ride to Europe's biggest waterfall
One of Europe's biggest waterfalls, the world-renowned Rhine Falls never fails to impress visitors with its sheer power.
Around fifteen thousand years ago, two fateful changes in the course of the Rhine River and tectonic shifts created the spectacular Rhine Falls. The absolute power and volume of the water flowing downstream are staggering.
The best views of the falls are from Schloss Laufen to a viewing platform that gives an unobstructed view, but you can get close to the falls by taking a boat ride to the viewing platform that has been elevated on a large rock beside the falls.
After that ride out to Schlössli Wörth, a tiny island with an excellent restaurant and café and a terrace overlooking the Falls. It's the perfect place to have a snack and drink with a view!
If you're feeling adventurous then head towards the Adventure Park at Rhine Falls with its brilliant rope park. Snatch a rope and glide from tree to tree on several courses and paths with mind-blowing views of the Rhine Falls.
From Zurich, take the train (towards Schaffhausen) to Neuhausen Rheinfall station. The journey time is just under an hour. From Neuhausen Rheinfall station, you can walk to the Rhine Falls in just a few minutes.
Tour Options
ADVERTISEMENT
CONTINUE READING BELOW
8. Appenzell – Get a taste of rural alpine life
Take a day trip from Zurich to Swiss village Appenzell for a taste of rural Alpine life. It isn't that famous and is kind of 'hidden', so it has all the reasons to be visited.
Adjoining the town are rolling hills and lush green fields with lots of Swiss Brown cows, with bells, of course. Consistent farming traditions are still practised in the region and it's a place where the delicious Appenzeller cheese originates. Enjoy a visit to a Chocolate shop, learn how Appenzeller cheese is made, and visit a traditional bakery on the guided 'Appenzell Day-Trip with Cheese & Chocolate Tastings' tour.
Hiking is a popular outdoor activity in Appenzell. Numerous hills like the popular Hoher Kasten, Saxer Luke, and the Marwees offer mind-blowing views of the region. So, for all you hiking enthusiasts this Swiss village is a real treat!
Take the cable car and ride up to Hoher Kasten. Come by the revolving restaurant while enjoying panoramic views of the Appenzell region.
Museum Appenzell is a great place to visit and exhibits artefacts from this small town's rich and varied history for those who want to avoid the steep mountain slopes.
From Zurich Main Station, take a train via Gossau to Appenzell (no direct trains available). It takes just a little less than two hours.
Tour Options
9. Basel – A trip to the cultural capital of Switzerland
Bordering France and Germany, the multicultural city of Basel adds to its appeal as the cultural capital of Switzerland and is a treat to explore.
Basel is one of the oldest cities in Europe, founded by the Romans around 30 BC, and later became part of the Holy Roman Empire. From the Medieval Old Town and ancient city walls to the riverfront area, Basel has much to see, explore and enjoy.
Spend the day walking on the cobbled streets of the beautiful Alstadt (Old Town), and pay a visit to the iconic red sandstone Rathaus (Town Hall) in the middle of the Old Town, in the Marktplatz.
Walk to the Gate of Spalen (Spalentor), which is a magnificent tower gate in the ancient city walls of Basel that still stands. Moreover, you can stop and admire the city's impressive Gothic cathedral, the Basel Minster.
If you have enough time, also can take the number 8 tram to the German city of Weil am Rhein or combine a city tour of Basel with a boat cruise to the neighbouring French town of Colmar.
From Zurich, take a bus or train to Basel. It takes around an hour.
Tour Options
10. Lucerne – Travel to an incredibly picturesque city
Situated on the banks of Lake Lucerne, one of Switzerland's most beautiful and popular towns for visitors, Lucerne is a classic Swiss town.
Lucerne is an incredibly picturesque city and is best known for its medieval architecture and snow-capped mountain backdrop.
Lake Lucerne is the main attraction for many travellers and is the perfect place to sit back and relax. You can also explore the city from the water by jumping aboard a paddle steamer.
Most of Lucerne's attractions are in the Old Town. Stroll on the cobblestone streets as you explore the Old Town quarter. Witness the little squares with fountains and the bright old burgher's houses.
The most iconic landmark in Lucerne has to be Kapellbrücke (Chapel Bridge), the long, covered wooden bridge that is lined on both sides with art. Check out Lucerne's performing arts center, Kongress Zentrum, and the Lion Memorial.
It's recommended to take a guided tour of the most popular attractions with the rest of the day to explore beautiful Lucerne at your ease with the possibility of an optional yacht cruise on Lake Lucerne.
From Zurich Main Station, get on a train to Lucerne. It's only under an hour away.
Tour Options
ADVERTISEMENT
CONTINUE READING BELOW
Summary
There are several reasons why Zurich has its very own interpretation of day trips. One of the main reasons is most of the places are easily accessible within a short amount of time.
Extending this time frame beyond that would leave everyone amazed with a limitless choice of day trips from Zurich.
Since Zurich is Switzerland's biggest city, there's also enough to explore without even getting on a train. We hope the options listed in this article should help you to plan the perfect Zurich day trip based on your interests.
Get ready to steep in the best Swiss experiences on these day trips from Zurich soon.
Ready to book? Search for:
---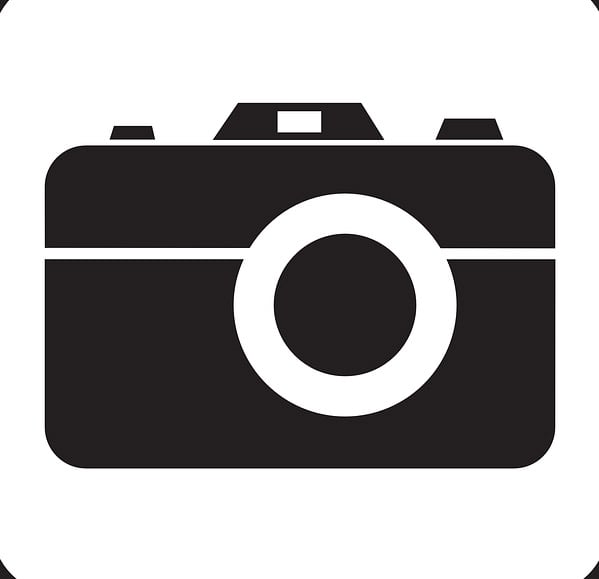 Related Articles