Ireland has been blessed with some of the finest ingredients that go into making the best cuisine in the world. So, if you are an extreme foodie, then Ireland is the place to go for a fantastic culinary experience. From fabulous food tours to beer and whiskey-inspired fare to fantastic food markets, Ireland is a one-of-a-kind food haven. So, pull up a chair and experience the best experiences in Ireland for foodies. These include both in the Republic of Ireland as well as Northern Ireland.
---
Eat your way along the Burren Food Trail, Burren
Burren, in Country Clare, hosts an incredible gastronomic event that foodies will simply love. The Burren Food Trail is not just a local food stop, but it's part restaurant, market, and food-shop crawl.
The trail takes you on a farm-to-fork journey through the Irish countryside each Monday in October, as you follow one of the 5 themed trails. You'll uncover the path your food takes from field to table. The Burren Food Trail celebrates the best local food experiences in this beautiful area of limestone karsts, cliffs, and caves. It is a lovely way to meet the locals behind this foodie event.
Tour the Old Bushmills Distillery, Bushmills
The Causeway Coastal Route of Northern Ireland has some stunning scenery, and foodies will want to take a slight detour at the quaint village of Bushmill. There, on the banks of the Bush River, is the oldest working distillery in Ireland. A tour of the 400-year-old Bushmills Distillery will reveal the secrets of its iconic whiskey.
After you see how this rich and smooth whiskey is made, head to the former home of the owners—The Distillers Arms. You'll be treated with a great meal, celebrating cuts from the local butcher, like sirloin steak and lamb shank.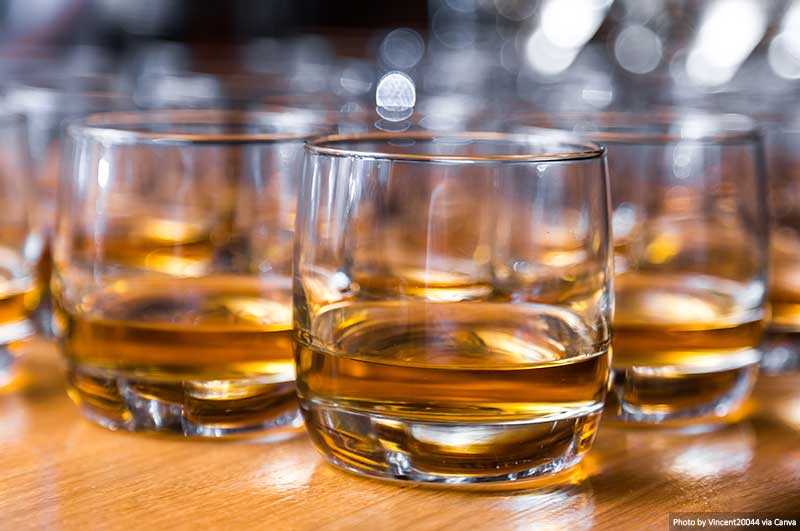 Take to the streets and experience the Belfast Food Tour, Belfast
Belfast has fast become one of the hottest foodie stops on the Irish Isles. This ancient Irish city has taken traditional flavours and fused them with a new twist, making the restaurants in Belfast some of the most popular around. You can go fancy at the Ox or try refined seafood dishes at the Mourne Seafood Bar. But the best way to get a complete picture of this food hub is to sign up for the award-winning Belfast Food Tour. You'll get an insider's view of Belfast's unique flavours and can sample everything from Irish whiskey to tasty tapas.
ADVERTISEMENT
CONTINUE READING BELOW
Try the Guinness beef stew at the Church, Dublin
It's a given that Guinness Beef Stew will show up on menus all across Ireland. But, when there's a nip in the air, the best place to chow down on this genuinely Irish dish is at Dublin's — The Church. This one-time church is now a local hangout and has a pretty good tie to the namesake beer. In 1761, the founder of this world-famous potent potable, Arthur Guinness, got married here. In fact, other famous Dubliner's called this church home, like Jonathan Swift, author of "Gulliver's Travels". So, if you want to get both a history lesson and a great meal, come to The Church.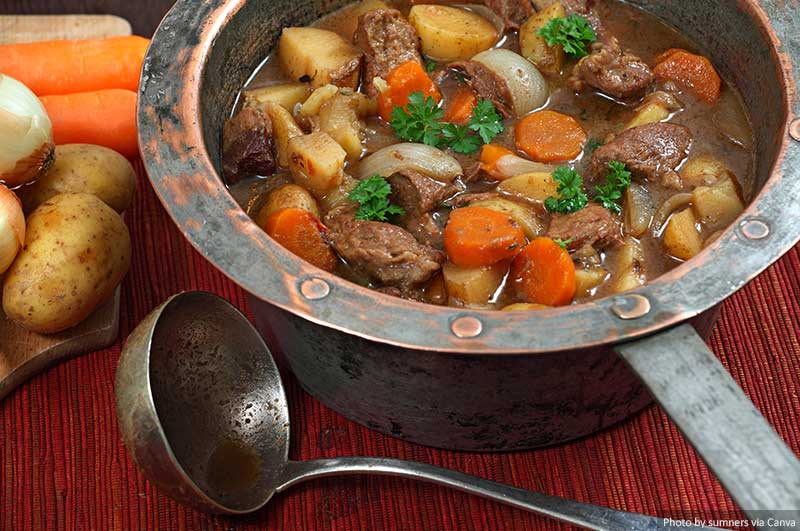 Visit the English Market, Cork
Cork is widely considered one of the foodie capitals of Ireland. Dating back to 1788, The English Market is not just your average food market. It's full of colour, life, and out-of-the-ordinary foods that will amaze any lover of traditional English fare. Head to A O'Reilly & Sons for fresh tripe and drisheen (a type of blood pudding), Tom Durcan's for spiced beef, and Frank Hederman's for some of the best-smoked salmon on the planet. After exploring the market, check out what is waiting for you upstairs – amazing traditional local dishes at the Farmgate Café. The sights and smells of the market will be a memory you'll not soon forget.
Sail away on a gourmet fishing trip, County Kerry
County Kerry is full of amazing things to do for the adventurous foodie. You can forage for seaweed to make your own chocolate, learn about lamb chops while shearing sheep, or head out on a 4-hour gourmet fishing trip around the islands of Derrynane Bay. Weather permitting, Skipper John Fitzgerald will take you out on the Wild Atlantic Way aboard his boat "The Red Monk," to catch and enjoy the freshest seafood ever! The fish is caught, filleted, and sliced into chilled citrus Ceviche mix. Your catch will also be carved to give the world's freshest sashimi. You can eat your bounty on board or land on one of the islands to wash your feast down with a bottle of their Elder-flower champagne.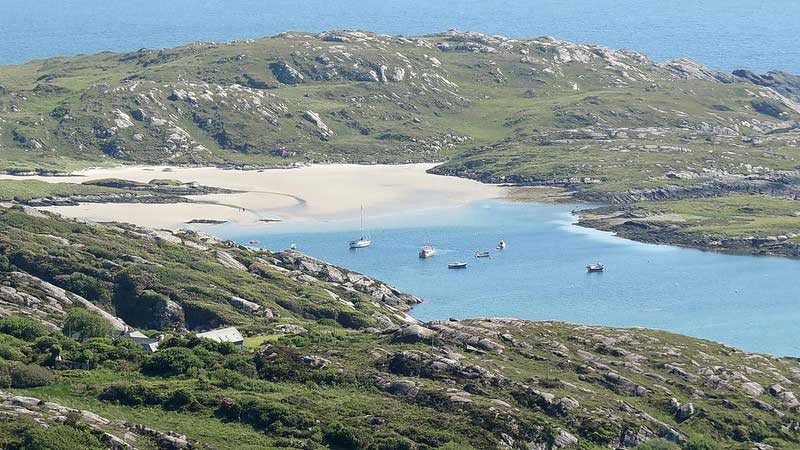 Take the Tapas Trail, Dublin
If you want to take the ultimate foodie tour in Dublin, then sign up to experience the Tapas Trail. This walking tour with a twist is chocked full of great food and fine wine. You'll get two treats in one by exploring the hidden gems of Dublin in between restaurant stops where you'll enjoy a bite to eat and a glass of wine. This guided tour takes about three hours and is a great way to meet new people while discovering the charm of the Irish capital.
ADVERTISEMENT
CONTINUE READING BELOW
Grab a beer-inspired meal at the Guinness Store House, Dublin
The Guinness Store House is one of Europe's most visited attractions, and even if you're not a Guinness drinker, it's a blast for foodies. Take the tour, and you'll learn about food pairings and how Guinness is used in the kitchen. In addition to being one of the national drinks of Ireland, Guinness is also a kitchen staple. From tenderizing beef in the classic meat-and-potatoes Irish stew to drizzling on vanilla ice cream — choosy cooks choose Guinness. After the tour, head to the 18th-century inspired Brewers' Dining Hall for a meal from a menu of iconic Guinness dishes and traditional Irish food.
Enjoy fish and chips at McDonagh's, Galway
McDonagh's has been serving up the classic English fare of Fish and Chips for more than 115 years, earning the reputation as one of Ireland's finest seafood houses. Four generations later, PJ McDonagh carries on the family tradition at their shop on Galway's Quay Street. The cod 'n fish will dispel any myth that English seafood is not something special. The proof is in the eating where locals and visitors from all over the planet stop for more than the fried fish. They have the freshest seafood on the Emerald Isle, such as native Clarenbridge oysters, succulent salmon, mouthwatering mussels, scallops, and hake.
Learn to make artisan cuisine at the Hook and Ladder, Limerick
The Hook and Ladder is a cookery school, living café, and homeware store that offers something for the foodie in all of us. The café offers excellent artisan food, and their in-store bakery has a sumptuous selection of fresh-baked bread and cakes. Sign up for a lesson at their cookery school, and their staff of welcoming chefs will provide you with everything you'll need to refine your culinary skills. While you're there, take a look at their homeware store, it carries distinctive and stylish décor.
---
Tours and activities
Related Articles