Turin (Torino), one of the largest cities in Italy, epitomises la dolce vita (literally, 'the good life'), but not in a full-throttle, scooter-screeching way typical of the country's sweltering south but rather with the calm dignity appropriate to an elegant northern city moulded by the illustrious House of Savoy and politically combustible unification drive.
Actually, Turin was Italy's first capital, and it has long been a significant cultural and economic hub for the nation.
After World War II, Turin was quickly rebuilt, and its automobile industry became one of the key factors in the Italian economic recovery. The city today offers a terrific mix of new and old, as well as a fantastic selection of attractions.
There are many things to do and see in Turin, including savouring delectable cuisine and beverages (such as Barolo and truffles), admiring magnificent orange-roofed cityscapes, palazzo-laced piazzas, and admiring historic palaces and museums.
What are the top tourist attractions in Turin then? What are the top activities in Turin? Let's explore! Here are 12 of the best things to see and do in Turin.
You May Like
---
1. Palazzo Reale and Palazzo Madama – Admire the baroque architecture in Turin
The former royal residence, Palazzo Reale, was built in the sixteenth century and is now maintained as a museum and gallery of antique art. It is a neo-classical and baroque structure that served as Torino's political hub for several years.
There are numerous ornately furnished rooms within that reflect the taste and beauty of an Italian royal palace. See the inside on a guided tour and admire areas like the ballroom and throne room and more.
The Turin City Museum of Ancient Art is currently located in Palazzo Madama, a building designed by Italian architect Filippo Juvarra, just a short distance away.
Prior to acquiring a palace with a baroque facade, it was once a medieval castle! You can enter the small garden during your visit to the palace to view its interior walls and towers.
The breathtaking view from the top of the towers, in addition to the museum, is unquestionably the highlight of the trip. You can ascend the tower using the steps or the elevator, where you'll be able to see a beautiful panorama of Turin and its most famous landmark, the Mole Antonelliana (mentioned below).
Additionally, nearby is the well-known Chapel of the Holy Shroud, which houses the Shroud of Turin, a piece of linen bearing what some believe to be the portrait of Jesus of Nazareth.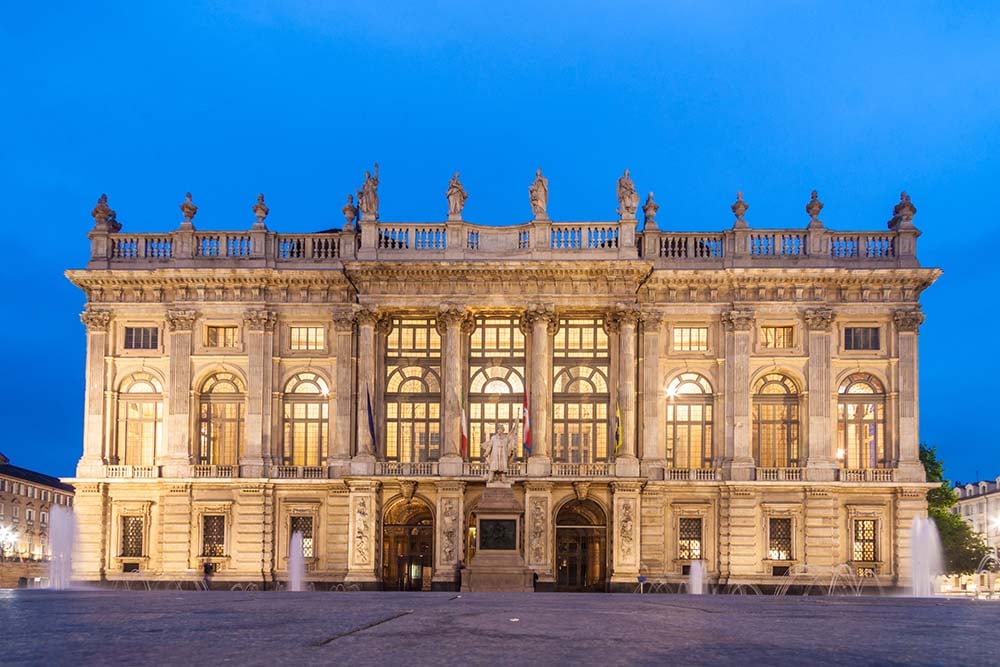 ADVERTISEMENT
CONTINUE READING BELOW
2. Piazza Castello – Live Your La Dolce Vita
The major square of the city Piazza Castello is the place where the exhilarating pulse of la dolce vita is felt the strongest. Along with the Royal Armory and the Royal Theatre, you may locate the Palazzo Reale and the Palazzo Madama here.
The square is the centre of Turin's cultural life and the pinnacle of the city's grandeur. It is surrounded on all sides by opulent structures that enclose palaces, cafes, restaurants, and the opera building.
Admire the city's magnificent porticoes, which were constructed in the eighteenth century by Vittorio Emanuele I to allow the royal family to stroll between the palace and the river in leisure and a degree of solitude, totalling an astounding eleven miles in Turin.
This square is well-known in the summer for its cool water jets and as a wonderful location to savour some delicious Italian gelato. Around the square and in the streets adjacent, there are many gelaterias (ice cream shops).
You may see the World War I memorial honouring Emanuele Filiberto, Second Duke of Aosta, on the opposite side of Piazza Castello from where the towers of the Palazzo Madama are situated.
This area in Turin is without a doubt one of the best sites to begin a walking tour and admire the beauty of the magnificent architecture and historical structures located here.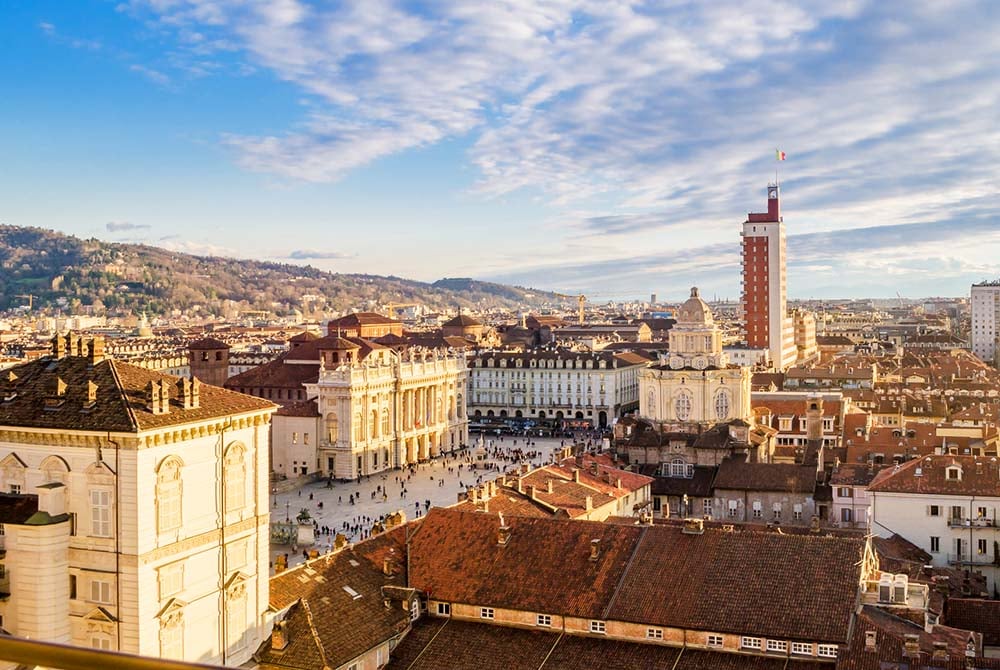 Activities
3. Mole Antonelliana – Explore Cinematic Turin
Turin's landmark, the Mole Antonelliana tower, can be easily seen from all over the city. The towering Mole Antonelliana is so well-known that it is frequently referred to as the 'Eiffel Tower of Italy' and has even features on coins. It is Turin's jewel in the crown.
Originally intended to be a synagogue, it was later modified to become a symbol of unity. The interior of the tower, which is open every day except Tuesdays, is devoted to a Museo Nazionale del Cinema (National Museum of Cinema), and the top level provides breathtaking panoramic views of the city and surroundings.
It's a little-known fact that Turin is where Italian cinema first originated. It's not only about watching silent movies and learning about Turin's intriguing filmmaking history when you visit the outstanding Museo Nazionale del Cinema. The Museum's exhibits are quite well done and follow the development of film through a variety of artefacts, from the earliest cameras to the Star Wars saga's helmets.
You can ride the lift for a moderate price to the 85-meter platform for breathtaking city vistas.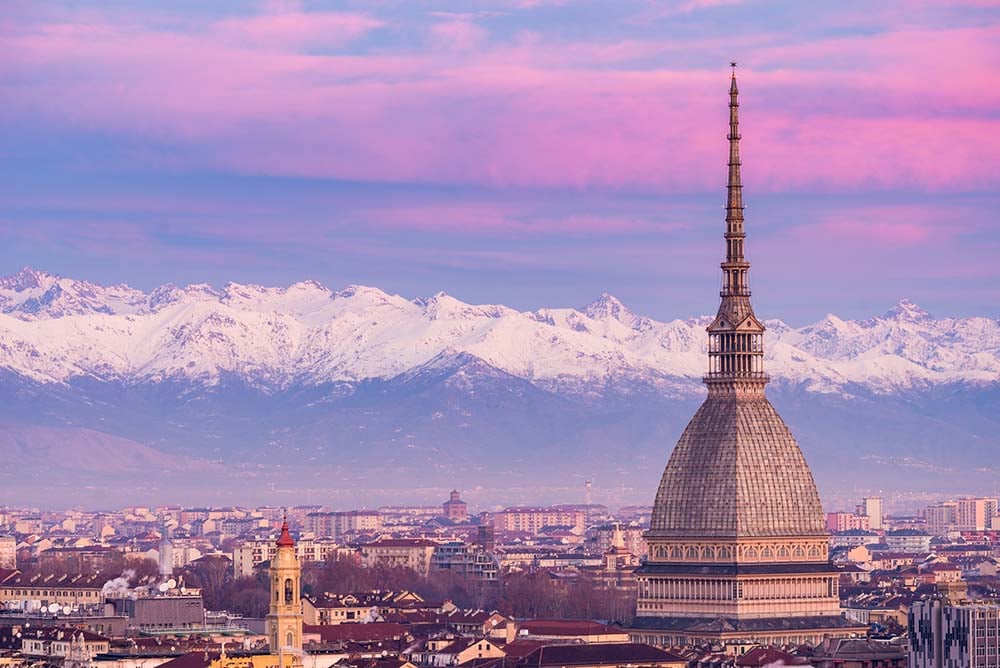 Activities
4. GAM Museum – Enjoy Turin's Modern Art Scene
The Galleria Civica d'Arte Moderna e Contemporanea, also known as the GAM (Gallery of Modern Art), is a magnificent location that showcases a variety of exquisite works of art and exhibits.
In fact, Turin was among the first cities to build a museum of contemporary art, and this particular museum was initially established in 1895. The collection is enormous and contains more than fifty thousand works of contemporary art, including more than fifty-five hundred paintings, installations, sculptures, and sketches.
Modigliani, Carra, Renoir, Guttuso, and Chagall are just a few of the contemporary painters included in this varied exhibition of modern art.
5. Museo Nazionale Dell'automobile – Visit One of The World's Biggest Car Museums
Turin and cars go hand in hand; in fact, Turin (Torino) is represented by the T in FIAT!
Therefore, schedule some time to visit Turin's renowned Museo Nazionale Dell'automobile (National Museum of Automobile) if you're a motorhead.
One of the best collections of antique vehicles is on display at the auto museum. There is enough to see at this stylish modern museum, which is around five kilometres south of the city centre. It has a priceless collection of over two hundred vehicles from eighty various companies, spanning from steam cars to the newest models.
Instead of making you stare helplessly at dull engines, the museum takes you on a thrilling journey over three floors, with the first floor focusing on the history of cars, the second floor taking a more technical glance at car design, and the third floor offering a self-critical analysis of problems like pollution and congestion.
Therefore, if you're an automobile enthusiast out there then take advantage of the opportunity to begin an amazing adventure through history and design, discovering unique and fascinating car collections from the mid-nineteenth century to the present.
Activities
6. Museo Egizio – Learn About Egyptian History at Egyptian Museum
When it comes to anthropomorphic coffins, animal mummies, and other rare items from Ancient Egypt, Turin's renowned Museo Egizio is among the best in the world.
In the heart of Turin, halfway between Piazza San Carlo and Piazza Castello, is this wonderful and educational museum.
This museum is one of the most popular tourist destinations in Turin and a history buff's paradise with its extensive collection of artefacts and exhibits. It is devoted to the archaeology and history of ancient Egypt.
One of the biggest collections of Egyptian artefacts outside of Cairo is on display in this museum. It is a remarkable place to learn about ancient Egyptian civilizations since it has twenty-four human mummies, the contents from the tomb of Kha and Merit, and a significant statue of Ramses II.
At the Museo Egizio, there are occasionally huge lines, so purchasing a skip-the-line ticket in advance is strongly advised. If you wish to know everything about Ancient Egypt, you should certainly book this English-guided tour.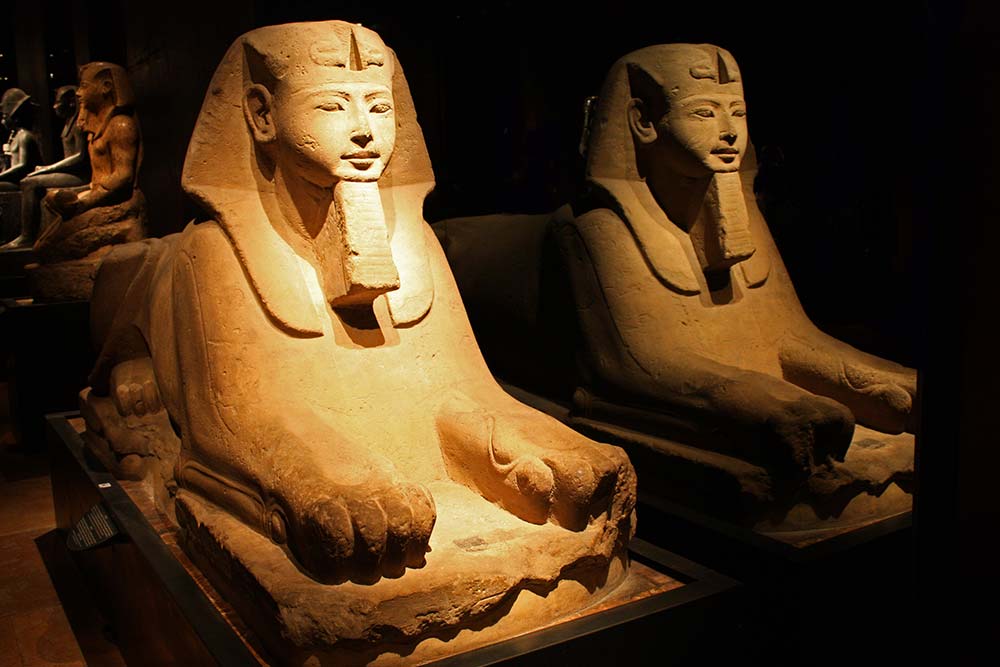 ADVERTISEMENT
CONTINUE READING BELOW
7. Porta Palazzo Market – Shop for Fresh Produce
Porta Palazzo Market is a main market in Turin also happens to be the largest open-air market in all of Europe.
It's actually a lot of fun scurrying between the stalls and perusing the local fare, which ranges from Sicilian citrus fruits and fennel to colourful tomatoes, fresh vegetables and herbs.
The market is also close to Turin's renowned city gates, Porta Palatina. You can find anything at nearly a thousand stalls there, including cheese, raw meat, ham, flowers, clothes, and a tonne of other unexpected items.
It's a great place to spend a morning in Turin, and it's undoubtedly one of the best free activities to do in Turin. You'll adore it for sure!
8. Experience Turin's Aperitivo Scene
Are you looking for some fun things to do in Turin?
An aperitivo in Turin, though, is more than simply a drink – it's a social event. The aperitivo custom, however, truly took off in Torino and the neighbouring city of Milan in the 1920s.
The early-evening aperitivo walk is a fantastic way to discover new neighbourhoods while also enjoying great Piedmont wine, tasty treats like acciughe al verde (anchovies in a garlic-parsley sauce), and carne cruda al'Albese (raw beef).
Similar to Milan, "happy hour" is popular in Turin, where many pubs charge a set sum for a drink and access to a buffet. It's worth looking around till you discover one serving foods you like as some are superior than others.
Favourite locations include the classic Bar Cavour, gastropub Caffe Lobelix, and chic bookshop-literary cafe-bar Bardotto, where you can mingle with locals while enjoying well-blended cocktails, Campari, Bicicletta or Aperol spritz, and extensive snack buffets – ranging from gratis to €15 including one drink.
Activities
9. Bicerin – Try Turin's Most Famous Drink
After a tiring day of exploration, are you in need of a delicious pick-me-up? Then make your way to Caffe Al Bicerin, one of Turin's oldest cafes, and place an order for the aforementioned drink.
Since 1763, the city's famous cream-topped chocolate-coffee hot beverage known as Bicerin has drawn crowds to the opulent Caffè Al Bicerin. Bicerin is so well-known that famous people like Puccini, Nietschze, and Alexandre Dumas have visited it over the years!
Espresso, chocolate, and cream or whole milk are all combined to make bicerin. The drink is available across Turin, but has only been served here since the eighteenth century.
Going inside this old café is like stepping back in time, with glowing candles on the tables and wood panelling gracing the walls.
Bicerin costs more than €6 for one glass, but you must try it to understand the hype!
Activities
10. Guido Gobino – The City's Love Affair with Chocolate
Turin and chocolate have a long history together! The lifeblood of this city is 'cioccolato' (chocolate), and Turin's family-run chocolate manufacturers have been in operation for centuries.
Alongside bicerin, the city is well-known for its delectable gianduja (hazelnut chocolate). All across the city, you may find these chocolates for sale, but Guido Gobino is the best option.
Guido Gobino, one of Turin's favourite modern chocolatiers, is renowned for its classic gianduiotto (triangular shaped chocolates made from gianduja), as well as its small, tile-like ganache chocolates infused with vermouth or perhaps Barolo wine.
Gobino exports his chocolate to different countries. They also have amarissimi, which are discs shaped of bitter chocolate combined with ground cocoa and chocolate-coated ginger, as one of their other distinctive items in addition to gianduiotto.
In fact, you must taste it if you visit Turin. The 10-day chocolate festival in Turin is a must-attend event in November. Don't miss it if you are visiting Turin during November.
Activities
11. Enjoy Pasta and Pizza in Turin Where the Locals Eat
You can't visit Italy and leave without eating some pasta and pizza, after all! There are many delicious cuisines to eat, but trying fresh pasta in the city is a must-do. Agnolotti is a delectable roasted meat ravioli made in the Piedmont region of Italy and eaten with sugo d'arrosto sauce.
Additionally, 'plin,' a smaller variety of ravioli with a pinched shape, may be seen on menus all across Turin. Moreover, there is tajarin, which are thin strips of fresh egg pasta identical to tagliatelle. The Casa Broglia is the ideal location to try it.
If you want to sample authentic pizza, Pizzeria Cammafa or Pizzeria Ristorante Sicomoro on Via Stampatori would be the best choice for a large family lunch. If you arrive early, you can generally secure a table, but reservations are strongly advised. The menu offers a wide variety of options at affordable costs.
Activities
12. Monte dei Cappuccini – Enjoy the Best View of Turin
The Monte dei Cappuccini is a well-known hill that provides views of the heart of Turin. Its fame is due to the breathtaking views of Turin that can be seen from its high location.
From here, you can look over the River Po and see the famous Mole Antonelliana dominating the skyline of Turin with the Italian Alps covered in snow in the distance.
From Piazza Vittorio Veneto, travel southeast toward the site, crossing the river at Ponte Vittorio Emanuele II. It takes eight minutes to ascend the slope from there.
The top of the hill is home to the Museo Nazionale della Montagna, and the Chiesa di Santa Maria del Monte dei Cappuccini church, both of which are worth visiting on their own.
If you're in Turin on a tight schedule, Monte dei Cappuccini is even a terrific spot for a romantic moment to take a selfie or watch the sunset.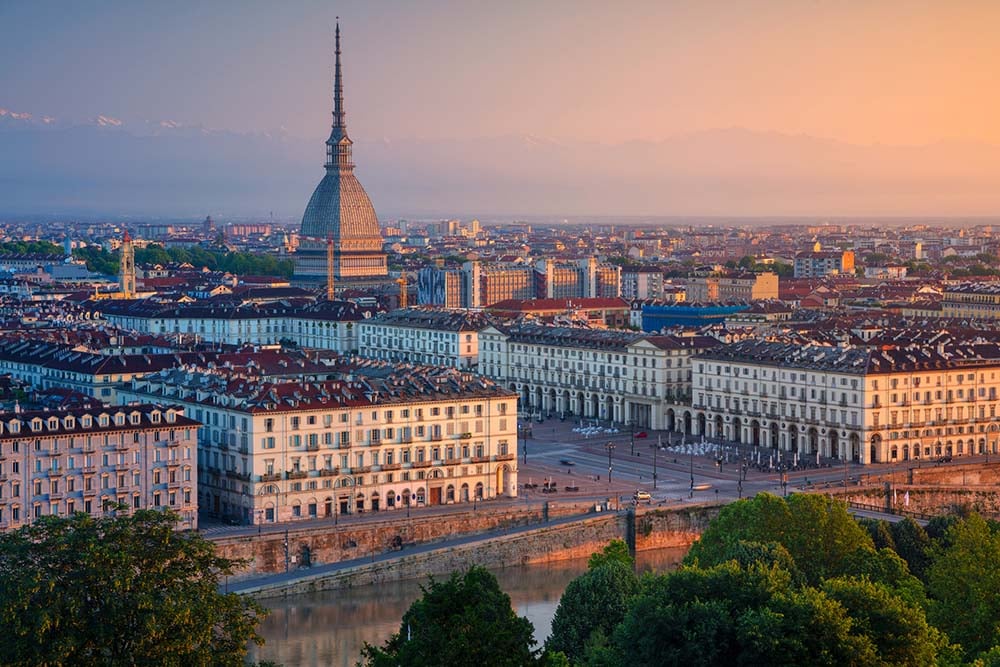 Summary
Torino (Turin) is a must-visit for anyone looking to get off the usual tourist path when visiting Northern Italy.
After all, this Italian city has it all if you're searching for a lot of churches, a fantastic food scene, and a lot of museums.
Turin is far less crowded with tourists than other Italian cities, which is one of the major reasons to visit this place. You can never be bored in this city (not even for a second!), and it is therefore worthwhile to visit, as this list has dozens of activities to do and see in Turin.
So, without further ado, grab your luggage and travel to this Italian cultural gem!
Buon Viaggio!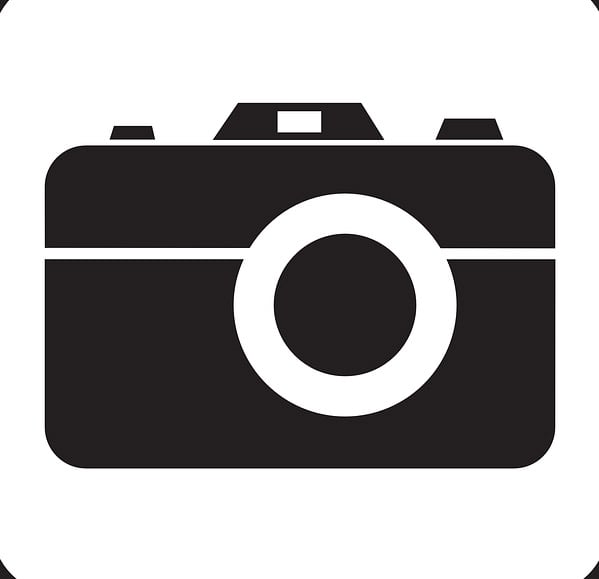 Related Articles