Venice is incredibly unique. The city is in the shape of a fish and consists of 117 islands with 150 canals and over 400 bridges. The architecture is old and gothic but also has a bit of Byzantine and Moorish influences. The city has no cars, therefore you can walk along the interlocking streets, get the affordable water taxis, or the pricier but very popular Gondolas. Of course if you prefer you could also hire a boat. In this post you'll find a selection of photographs that will probably make you want to visit and see this incredible destination for yourself.
You may also like my post: 10 Top Instagram and Photography Spots in and Around Venice
---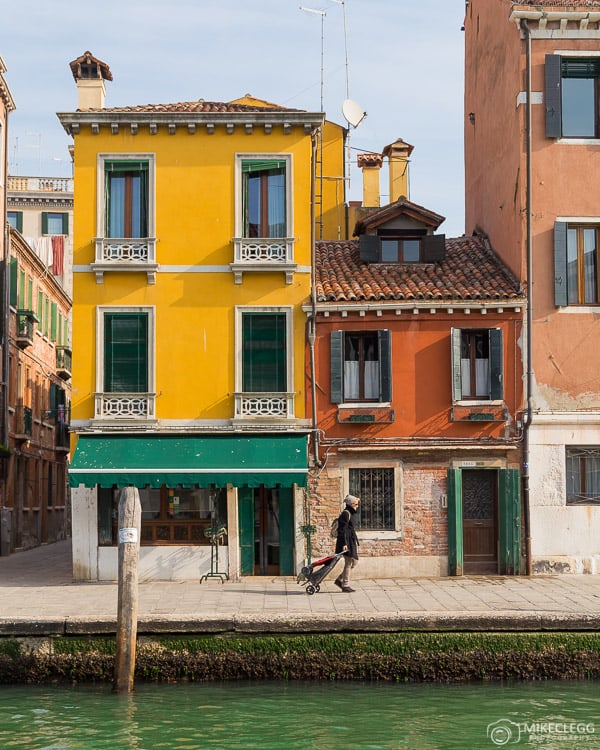 Getting to Venice is easy. You have the option of the train which stops at Stazione di Venezia Santa Lucia located at the top of the city. If you are flying then Venice Marco Polo Airport is just outside of the city and then you get a bus or water taxi, or you could use an intercity bus service such as FlixBus.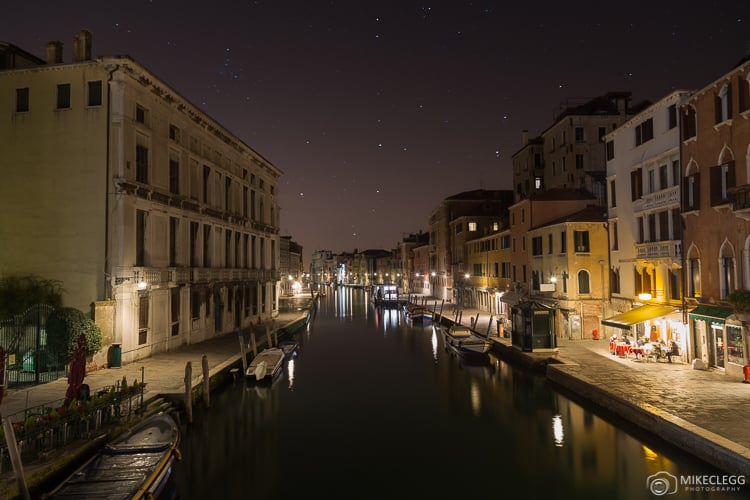 During my visit I arrived by train from Rome, the trains were fast, modern and very affordable. Head to Omio or Italiarail to book your ticket. Even first-class wasn't that expensive when I booked (but book well in advance).
Do you want to know more about Venice and see what it's like? Keep scrolling for more…
Streets of Venice
Venice is like a maze of narrow streets and a great way to experience the city is to just allow yourself to get lost. I actually have extremely good navigational skills, but I still managed to get slightly lost. If this happens to you somehow you will always find your way, which makes the experience quite fun. When walking around on foot a good central point is Rialto Bridge in the centre of the city that crosses the Grand Canal, as well as St Mark's Square at the South of the city.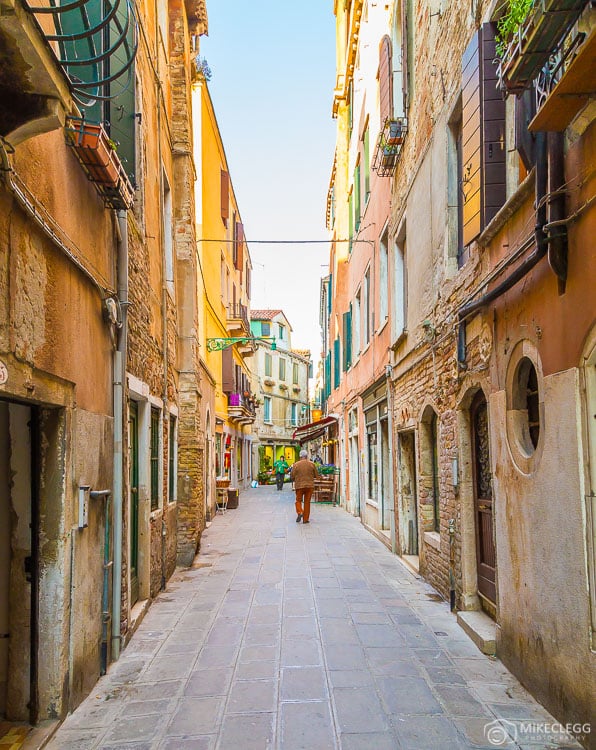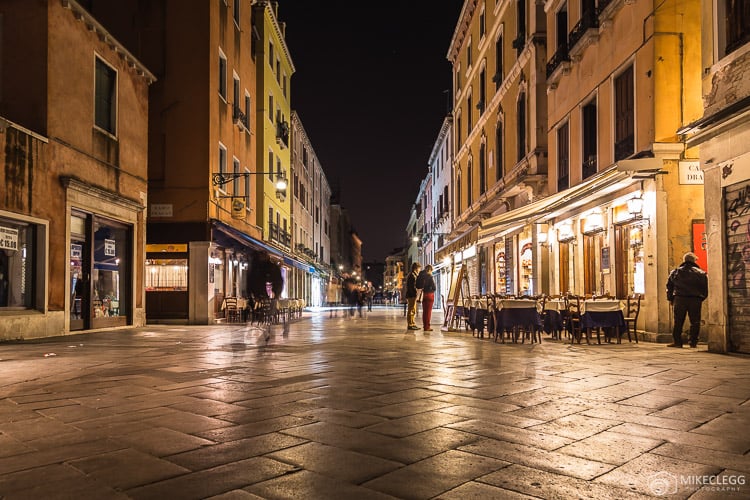 Canals
The canals of Venice are beautiful and you will find yourself constantly stopping to take pictures. Either side of the beautiful water will be the typical old Venitian architecture which makes for perfect shots.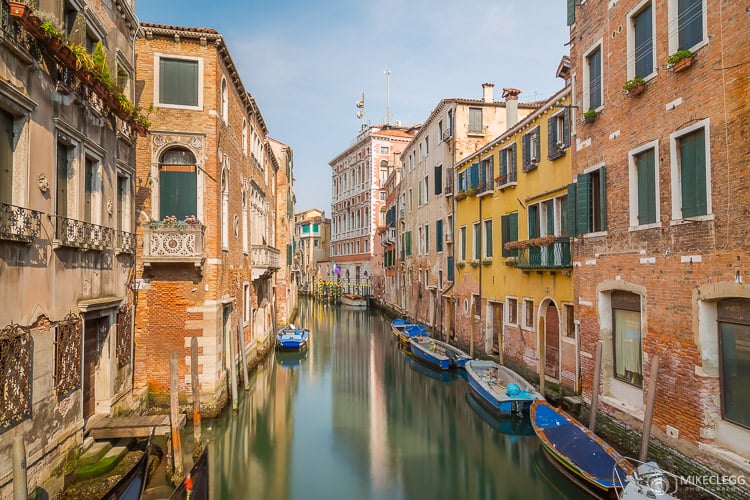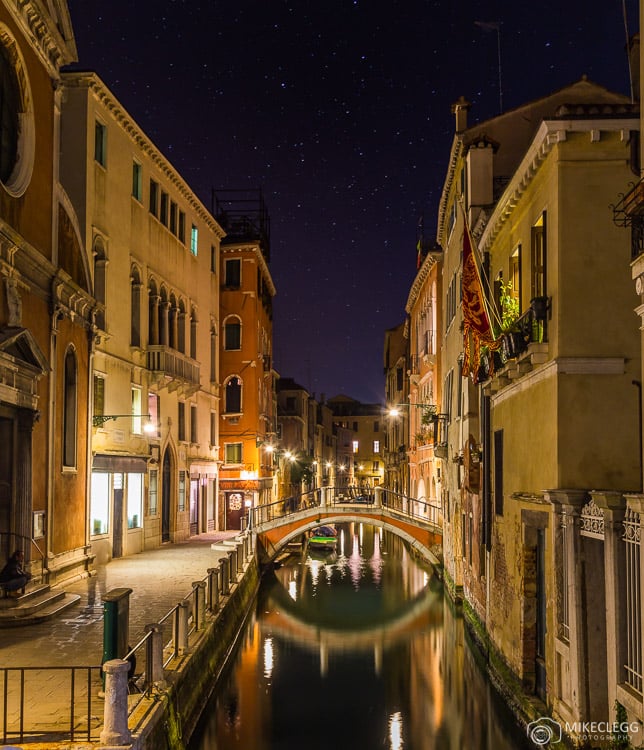 ADVERTISEMENT
CONTINUE READING BELOW
Gondolas
One of the famous attractions in the city are Gondolas, where you'll be guided along the canals by a Gondolier, often in a very cool black and white striped shirt. These can be quite expensive but a very fun and romantic experience.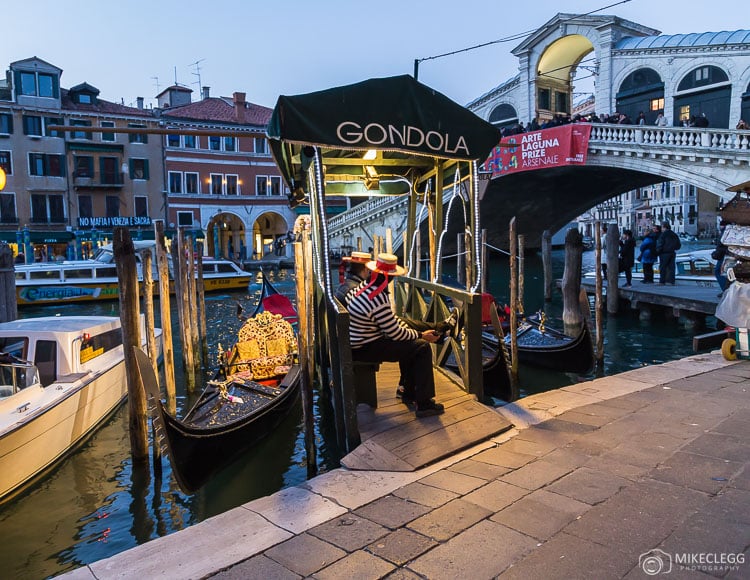 Venetian Masks
You have probably seen the famous Venetian masks. These iconic items are hard not to admire (or purchase), and every year at the Carnival of Venice you will find people flocking to the city to join in with this incredible festival. To learn more about the Carnival of Venice head to carnevale.venezia.it.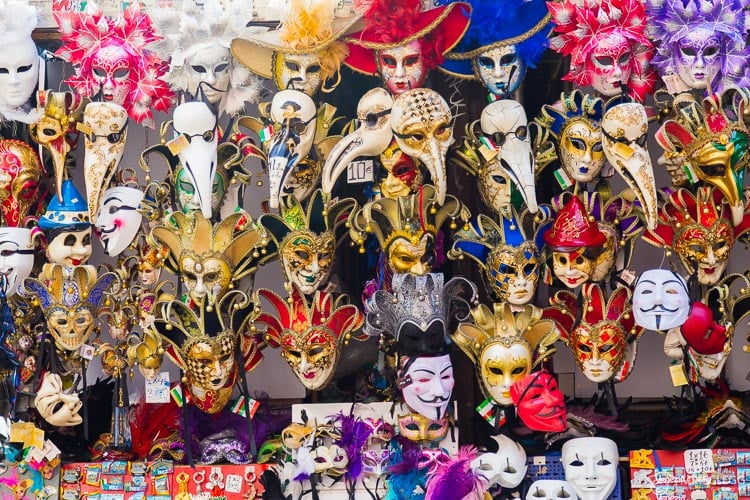 St. Mark's Square
Probably being one of the most famous squares in the city St Mark's Square is a must-see. All around this area is impressive architecture including Saint Mark's Basilica, Doge's Palace, stunning facades, and San Marco Campanile, which is a large tower where you can get high panoramic views of the city.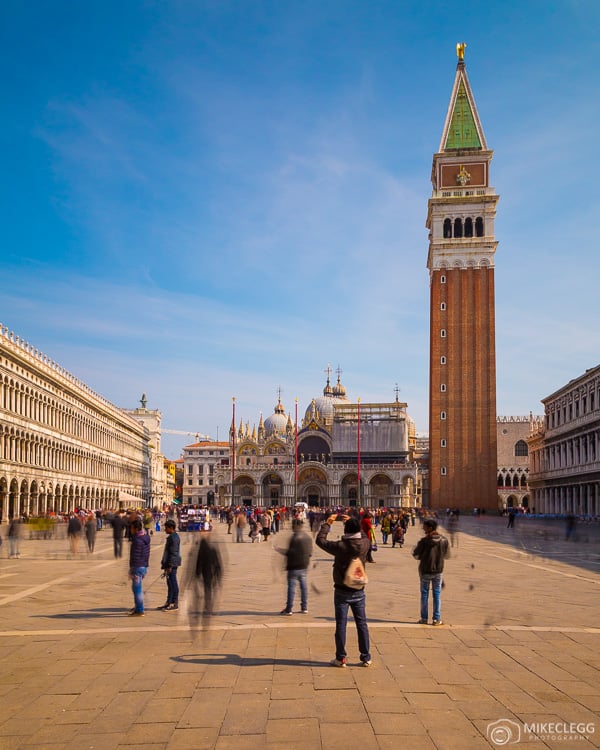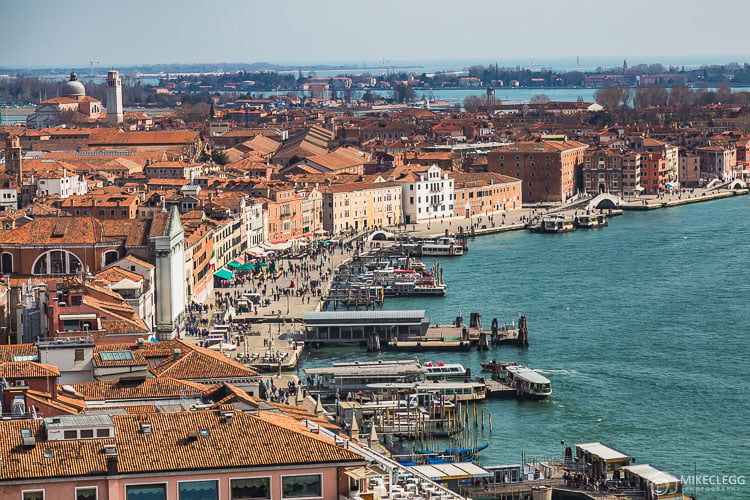 Tour Idea
Rialto Bridge
Rialto Bridge is a famous bridge crossing the Grand Canal. It is pretty much in the centre of the city and a great midpoint to get your bearings. Around this area are shops, restaurants, water taxi and Gondola's, as well as amazing views such as below…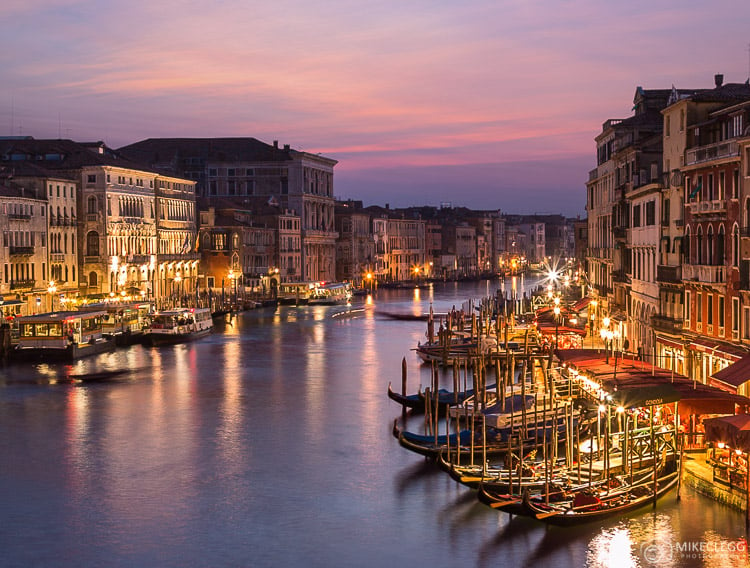 Impressive Churches
Throughout the entire city and also on nearby Islands are very impressive religious buildings such as below. These are great to admire from afar as well as visit inside.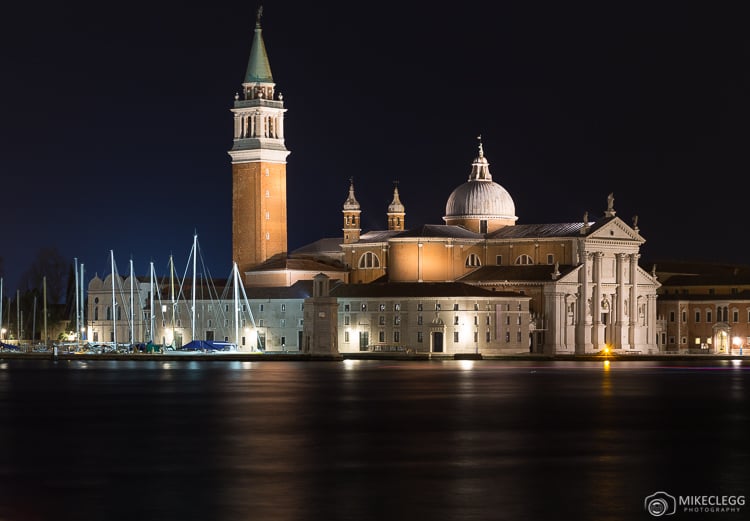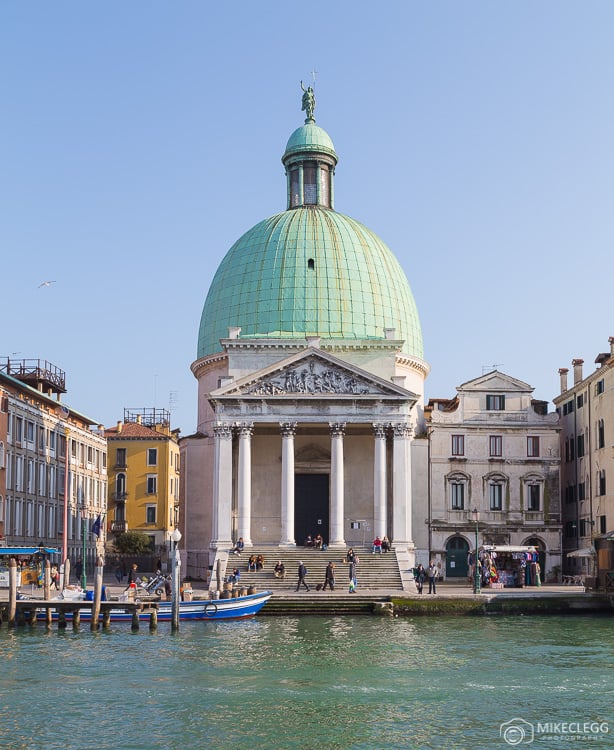 Dining
There's not much room for alfresco dining along the narrow streets, but at the main squares such St Mark's Square, Campo Santo Stefano, and along the canals at various places, such as Near Rialto bridge, you'll find plenty of outdoor dining. At the main squares the food can be a bit pricey and you may find eating at one of the restaurants only 5 minutes walk away will be just as good and a lot more affordable. Have a look on tripadvisor.co.uk for some ideas and reviews.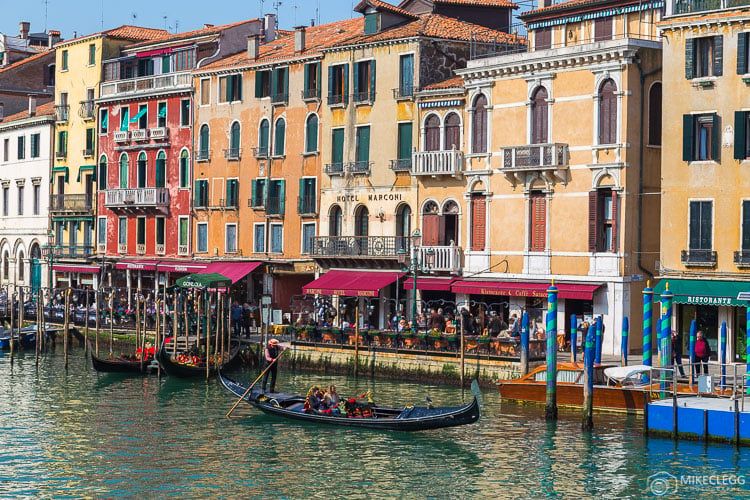 ADVERTISEMENT
CONTINUE READING BELOW
Murano
Outside of Venice and easily accessible by boat or water taxi is Murano, which is a famous place for glass art. Similar to Venice there are canals running through the city and either side are restaurants and shops. Many of the shops sell glass art such as ornaments, lamps, wine stops and almost anything else imaginable that could be made with glass.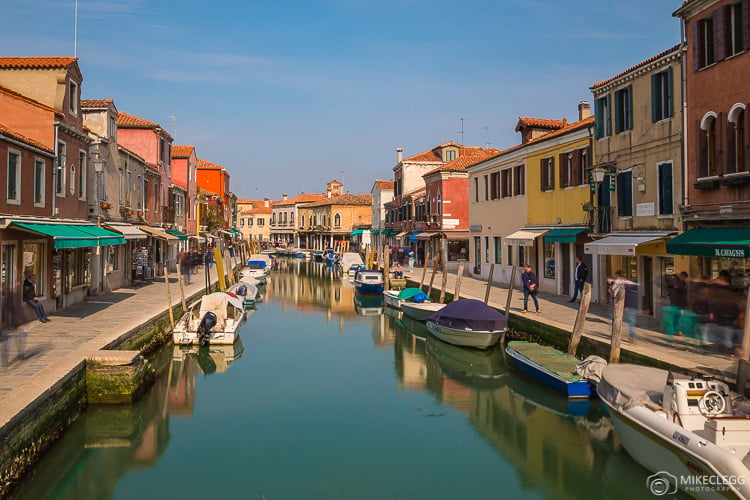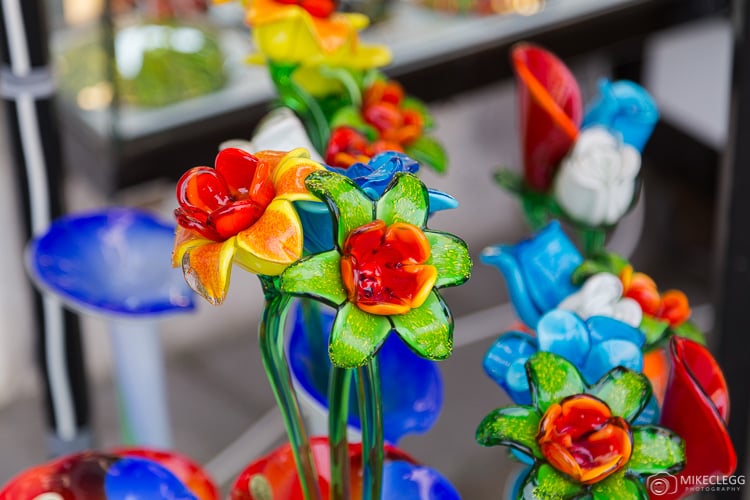 Burano
This is one of my favourite places I've ever been. There probably aren't many places in the world as colourful as Burano, and whilst walking around you almost feel like you are in a children's Television show. Each house on the island is quite small and painted a different vibrant colour. In Burano if you want to change or repaint your house you have to get permission from the local government and they will tell you the colours that you are allowed to use.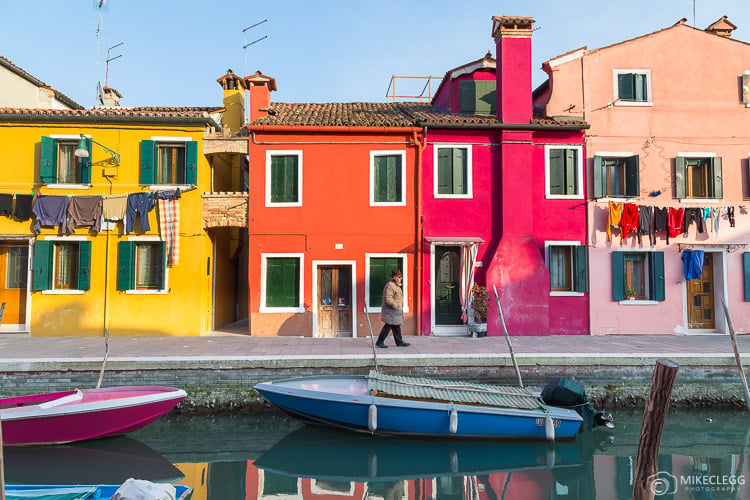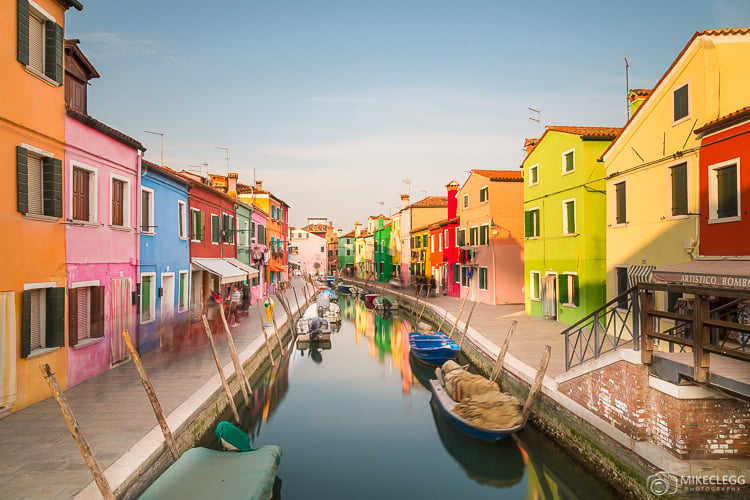 ---
Start Booking Your Trip
Here are some options that might be helpful if you're looking to book your trip. You can also click the blue-button below to go to our Venice page with lots more options.
Ready to book? Search for:
---
Transport
Public transport: Get a ticket for transport around Venice using the waterbus as well as the mainland buses.
Accommodation
During my visit I stayed at Venice-BB-Venezia which was quite simply superb. The host Alessandro was fantastic and recommended places for pizza, pasta and ice cream, as well as advice on how to get to the main attractions and other tips. On top of this, he made some incredible Bruschetta for breakfast and amazing Italian coffee. As well as what you see below there were lots of other options for breakfast.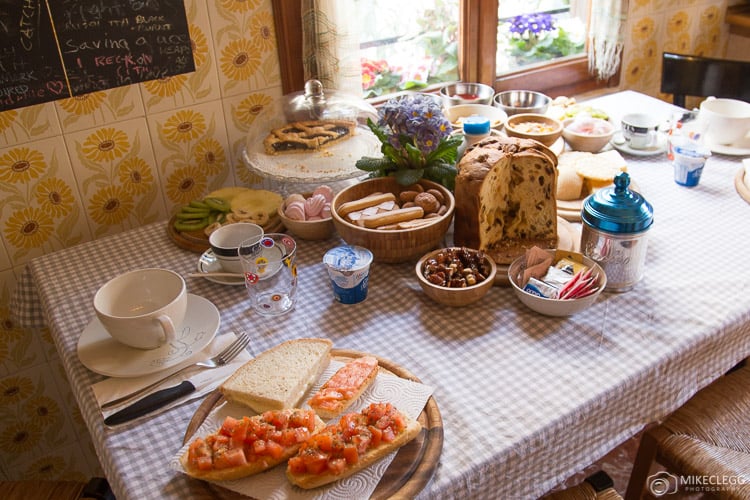 Find more options using this map:
---
Featured Tours and Activities
Venice has some great tours, activities and experiences for you to enjoy during your visit. From guided tours, boat trips, museums and much more. Here are a couple of options, or click the blue-button for more.
---
Venice Photography Tips
Here are some photography tips related to Venice.
The view from Rialto Bridge towards the West is particularly nice around sunset and the blue hour.
Other good sunset spots are around the waterfront at Riva degli Schiavoni near St Mark's Square.
Head up San Marco Campanile at St Mark's Square for amazing panoramic views of the city.
Consider using an ND filter for taking photographs along the canals for smooth water and tones.
Try and capture Gondolas in your pictures to add a local element.
Make sure you definitely head to the Island of Burano (pictures above) for incredible colourful architecture.
For more photography tips head to Ultimate Tips for Travel Photography
ADVERTISEMENT
CONTINUE READING BELOW
---
Venice Destination Info
Language – Italian (English is spoken everywhere)
Power supply – 220-240v – Type F – European – For a good travel adapter I suggest using the Skross World Travel Adaptor

Europe Type F plug sockets
Tourism Websites:
venice-tourism.com| www.italia.it
Related Articles