A visit to Barcelona will undoubtedly be filled with a mix of wonderful experiences. From seeing some of the most beautiful and unique architecture in the world, dining on mouth-watering cuisine, to relaxing on the beach with a beer in hand. Although you could naturally find heaps of attractions and sites to enjoy, we have picked a selection of top things that shouldn't be missed. Here are some of the best things to see and do in Barcelona.
1. Explore Park Güell
Park Güell is unique and photogenic with colourful mosaics, and architecture using interesting shapes and patterns. The park, now a UNESCO world heritage site, was designed by Gaudí in the 1900s and is one of Barcelona's best tourist attractions. When visiting you'll find various features of interest including the Dragon Stairway, The Hypostyle Room, and the fantastic Nature Square which is where you'll be able to enjoy some of the best views of the cities skyline. It is also one of Barcelona's best Instagram and photography spots.
The park used to be free to visit, but is now ticketed as a way of controlling visitor numbers. Head to parkguell.barcelona for more info and to plan your visit.
2. Relax on the beach
A fantastic feature of Barcelona is the beaches, including the aptly called Barceloneta Beach. These are the perfect places to go and spend your day soaking up the sun and then taking dips in the Balearic Sea. As well as the beaches you'll find various bars and clubs around here, which are perfect for completing your day.
For more info head to: barcelona.cat…bathing-and-beaches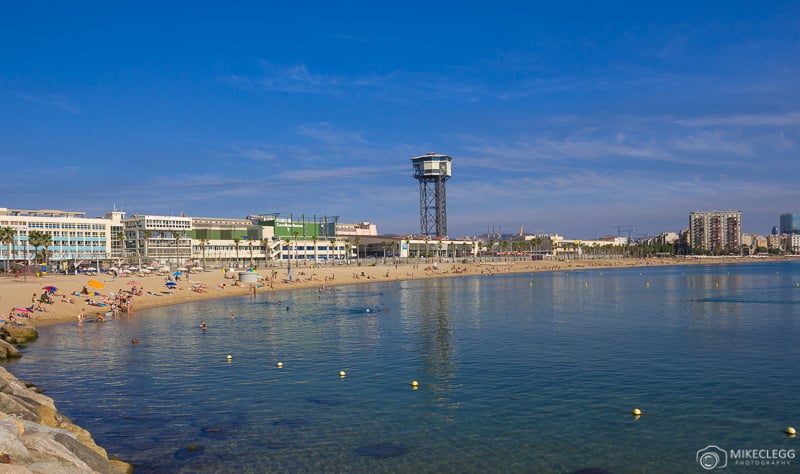 ADVERTISEMENT
CONTINUE READING BELOW
3. Visit the Basílica de la Sagrada Familia
The Basílica de la Sagrada Familia is probably one of the most famous basilicas in the world and has been under construction since 1882, with the aim of being completed around 2026. The design was originally created by architect Francesc de Paula Villar, but later fell to Antoni Gaudí in 1883. It is also home to the crypt where Gaudí was later buried. The construction that still continues after his death is based on his original designs.
TIP
The Sagrada Familia is definitely worth visiting but get there early as the queues can be long. You can book an advanced
skip the line ticket here
.
More info: www.sagradafamilia.org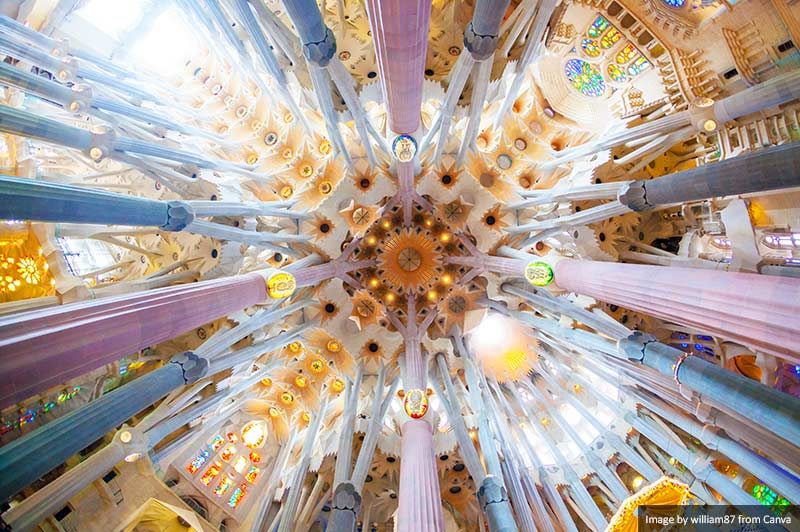 4. See Casa Batlló
Casa Batlló is another of Antoni Gaudí's architecture gems and the front facade is a beautiful mix of colours tiles and interesting patterns. It consists of unusual and unconventional curves and mosaics and connects to a colourful tiled roof. This roof is in the shape of an animal's back covered in scales. The building is also listed as one of Barcelona's seven UNESCO World Heritage sites. For those wanting to learn more about Antoni Gaudí then visit the interior. The exterior is free to enjoy and also serves as a great photo spot in the city.
Read more: www.casabatllo.es
5. Shop along La Rambla
La Rambla is a huge boulevard lined with trees and is Barcelona's biggest shopping street at 1.2km long. Along La Rambla you'll find a large number of shops, restaurants and markets, making it a great place to spend a few hours shopping or to grab something to eat before venturing into other areas of the city.
TIP
Although Barcelona is relatively safe you should
be wary of pickpockets
and also streetwise to protect your stuff.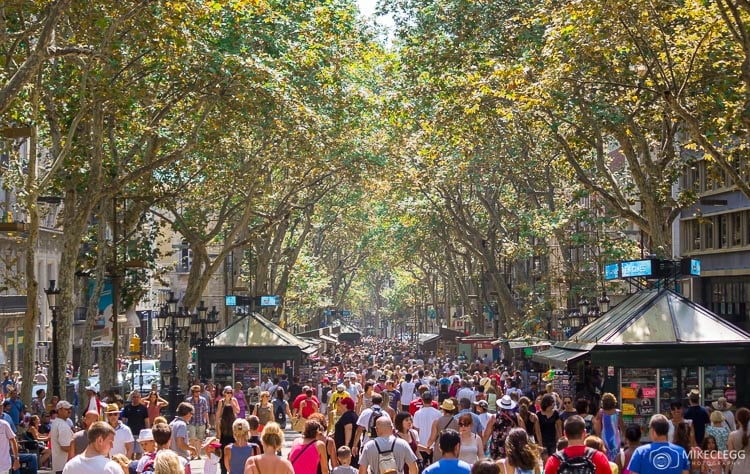 ADVERTISEMENT
CONTINUE READING BELOW
6. Explore the Gothic Quarter
The Gothic Quarter is just east of La Rambla and is a maze of wonderful narrow and medieval streets. You'll also find highlights such as the Cathedral of Barcelona, Palau de la Generalitat and various gothic churches. As well as architectural highlights you'll find shops, bars, clubs and restaurants. It also makes for a wonderful place to explore and get lost, and also to take lots of photos.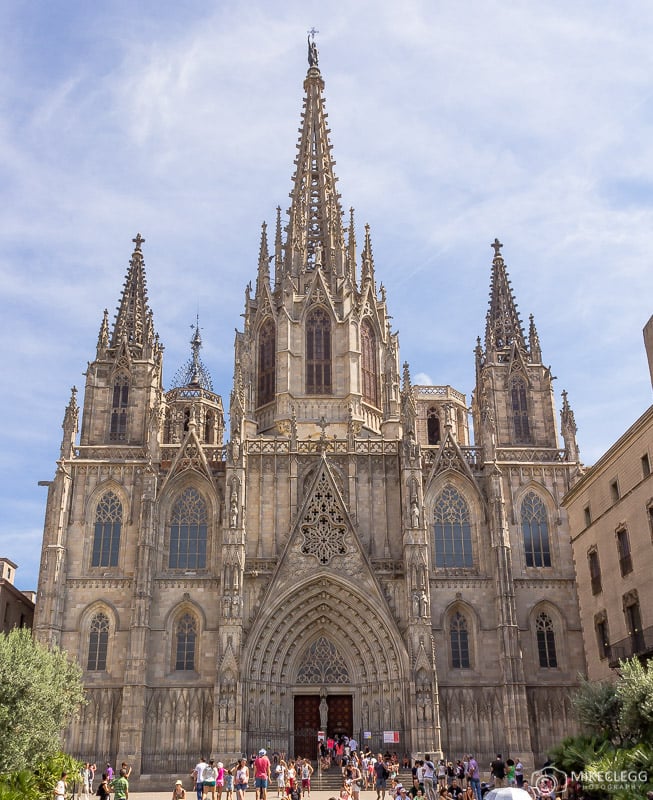 7. Visit Tibidabo
Located a little bit north of the city and a great spot to enjoy views over the city is at Tibidabo. This is a mountain rising up to around 512meters and also the location of an amusement park (so great for the kids). A popular Instagram spot is the Church of the Sagrat Cor which was built over a long period between 1902-1961. For those with a head for heights and wanting to get even higher then take the lift up the Collserola Tower. Towards the top at 560 meters above sea level you'll be on the observation deck. From here you can even see as far as 70 km on a clear day.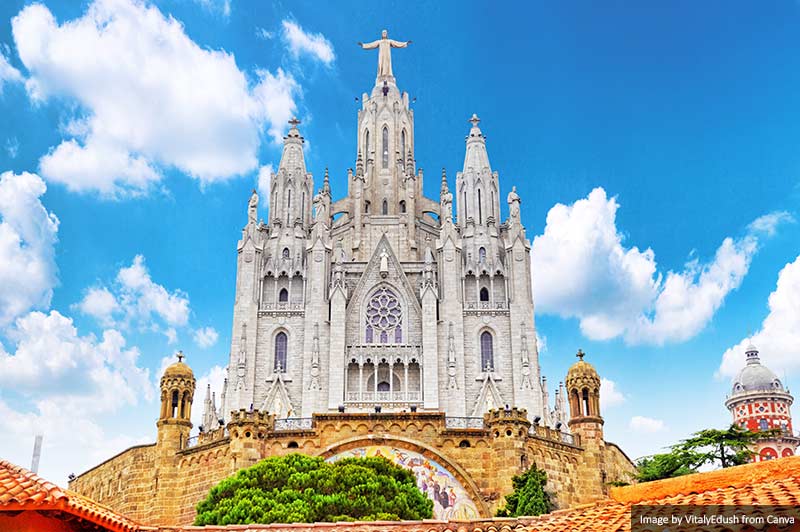 8. Party the night away
Barcelona is an awesome place to party with plenty of bars and clubs around the city. A great place to go is on the beach, where you can party for a few hours in a club, then head out and relax on the beach, potentially waiting for the sun to come up. For a great guide on nightclubs head to Best Nightclubs in Barcelona by xceed.me
ADVERTISEMENT
CONTINUE READING BELOW
9. Dine on tapas and sangria
The Spanish cuisine is extremely tasty. Tapas and Sangria are two such highlights and are perfect for sharing and enjoying with others. Tapas are small portions of food and can be both hot and cold. You can get them in a large variety of styles serving all tastes. Alongside Tapas you should also enjoy some Sangria. This is an alcoholic drink a bit like a punch. It is very refreshing and contains fruit, red or rosé wine, along with lemonade or another mixer. Another great thing about Barcelona (and most likely throughout Spain), is that you can even get Sangria in cartons in the supermarket and it's also very good.
For some ideas of tapas to try visit www.spain.info…20-tapas.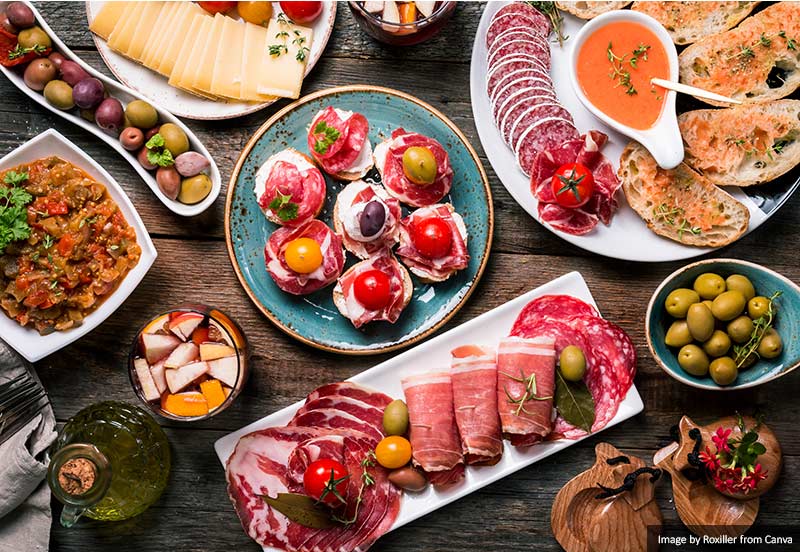 10. See work by Picasso
For art lovers and those wanting to be impressed then visit the Museu Picasso which holds a huge collection of 4,000 pieces. Here you'll get to learn more about the artist whilst admiring and discovering some of his many masterpieces. The style of Picasso's work is definitely special and varied throughout his years, with some of the most iconic pieces consisting of interesting faces and shapes. You could say his work blends in perfectly with the other unique designs and features of Barcelona.
---
Tours and Activities
Start Booking
Here are some top options to book your hotels, activities, flights and other transport:
---
Please note that we get a small commission if you purchase via our referral links. We use this to invest in new content and improving this website. Thanks so much for your support.
Related Articles