Have you heard of Calabria? The region covering the toe of Italy's "boot", kicking out to Sicily, Calabria is a little-known destination among foreign tourists but a much-loved summer holiday spot for Italians.
It's little wonder given that the region has miles of coastline and some of the best beaches on the Italian mainland. Mention Calabria to an Italian and they'll also tell you it's known for its good (and surprisingly spicy) food. It's the home of nduja, the spicy pork sausage which you'll find in pasta recipes, on pizza, or simply as a spread for bread.
The region isn't large and distances between places are short. To really explore and reach some of the more secluded spots then a car is ideal, but there is a train line running the whole way around the coast meaning that all of the places below can be reached by train, which are generally cheap and very comfortable.
Convinced to visit Calabria on your next Italy trip? Read on to discover the best and most beautiful places to include in your itinerary.
---
1. Maratea
This hillside town is small but extremely picturesque with little winding streets filled with cafes and restaurants stretching out around the main square of Piazza Buraglia.
For amazing views over the town and the surrounding coastline, hike up to the Christ the Redeemer statue. At 21m tall it may not be as imposing as the famous Rio statue, but the panorama it offers is stunning, especially at sunset.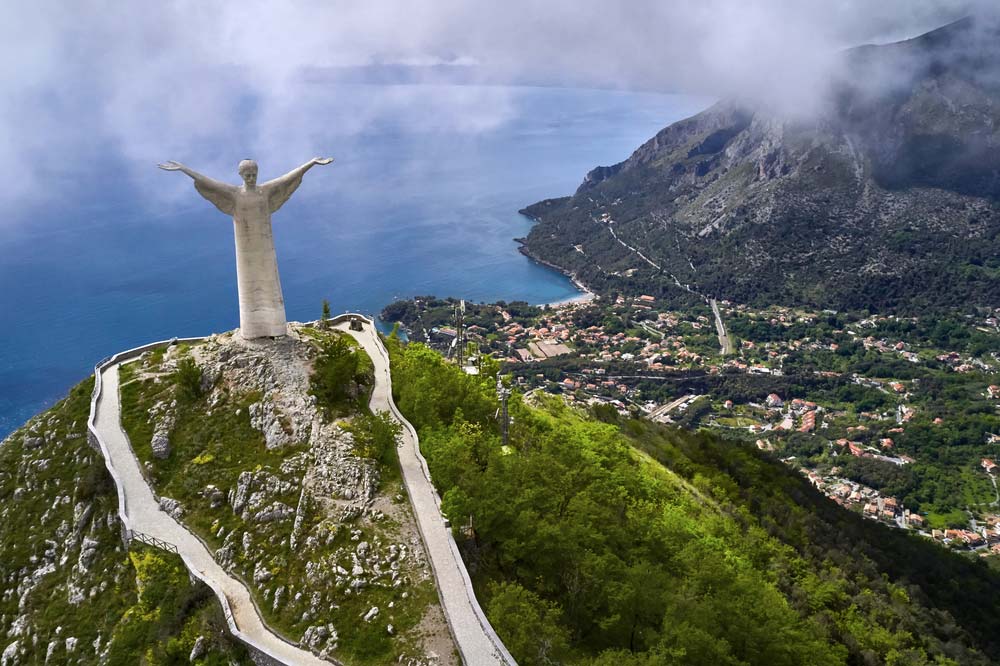 2. Arco Magno
Just outside the small town of San Nicola Arcella lies a little slice of paradise. Imagine a tiny pebble beach, partly covered by a cave and surrounded by cliffs, sitting opposite a stunning natural rock arch over clear turquoise water. That's exactly what you'll get at Grotto dell'Arco Magno and its beach of the same name.
Reachable only by walking over the cliff from the main beach in town (there's a clear path with steps and handrails) or by taking a boat tour or pedalo, this spot is only for those in the know. You'd expect it to be packed, and undoubtedly anywhere else it would be, but here in Calabria it remains relatively undiscovered and even more spectacular for it.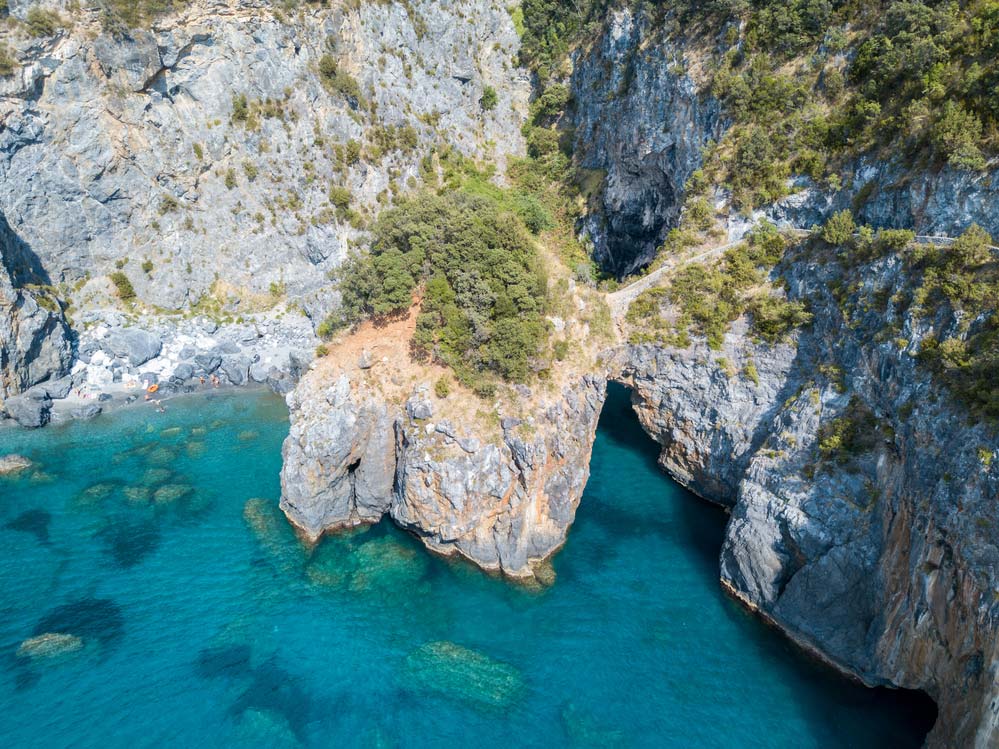 ADVERTISEMENT
CONTINUE READING BELOW
3. Diamante
Known as the city of murals, the small town of Diamante is like an open-air art gallery with murals dotting every other wall. This isn't your usual graffiti or street art, but actual paintings, beautifully crafted and often depicting the local life of the fisherman and people who live here.
Right by the sea with a long stretch of beach plus a cute little old town, Diamante is the perfect place to spend a day or more. Wandering the streets you'll find it hard to stop taking photos of the vibrant murals dotted around doorways and decorating the sides of historic buildings. It truly is a unique and beautiful town.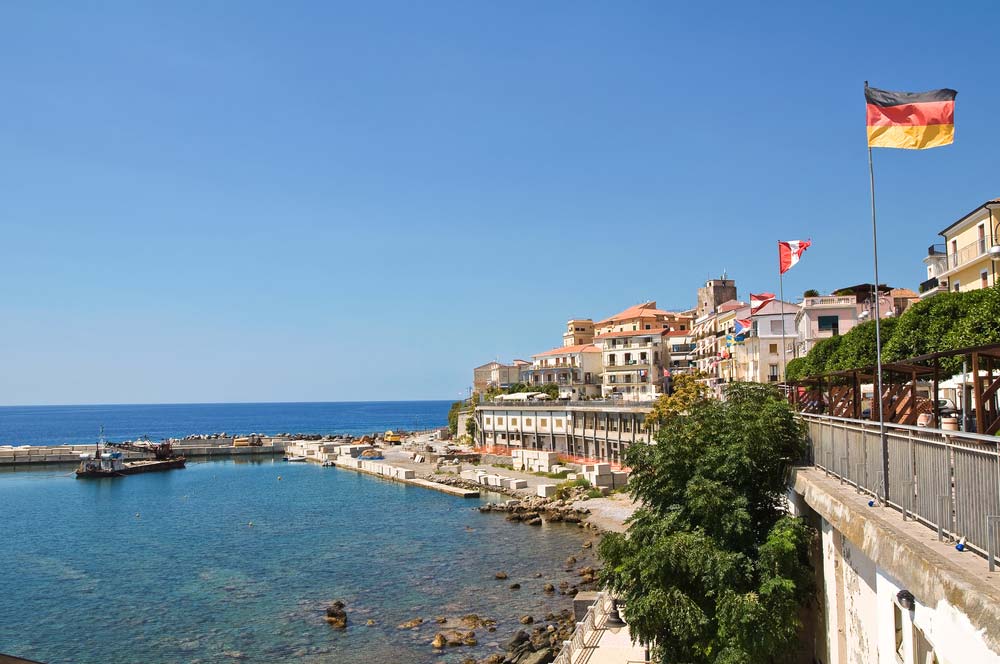 4. Cosenza
If you feel like a break from the coast then the city of Cosenza is a great spot. Split between the old town and the new part with the river separating the two, it's a nice city to explore for a day or two.
In the old town walk through the winding cobblestone streets to the cathedral and then onto the Norman Castle. It's a bit of an uphill walk but you'll be rewarded with amazing views of the city.
In the new part walk along the long pedestrianised street of Corso G. Mazzini. This main shopping street is dotted with various sculptures donated to Cosenza, with pieces from various artists and even one from Salvador Dali! It means you can combine your shopping with some culture, all for free!
In the evening you'll find this street becomes incredibly busy as locals indulge in an aperitivo at one of the many pavement cafes and bars. Make sure to enjoy dinner out as Cosenza has some of the best food in the region.
---
ADVERTISEMENT
CONTINUE READING BELOW
---
5. Tropea
Tropea is probably the most popular town in Calabria and for good reason. It's a picture-perfect Italian old town with a beautiful golden sandy beach just below. What more could you ask for?!
The monastery of Santuario di Santa Maria dell'Isola sits on a rocky outcrop at the edge of the town and you can walk up here for amazing sea views. In the evening make sure to join everyone in gathering at the edge of town to watch the sunset over the ocean.
Food wise, Tropea is famous in Calabria as being the home of Tropea red onions. Considered the most delicious red onions in the world, you'll see bunches being sold all over Calabria, but they originate right here in Tropea. Known as being so sweet you can literally take a bite straight out of them, you'll find Tropea red onions in lots of dishes around Calabria, and you may even find it as a gelato flavour!
If you want to escape the crowds of Tropea, take a day trip and explore the area of Capo Vaticano and its beautiful beaches.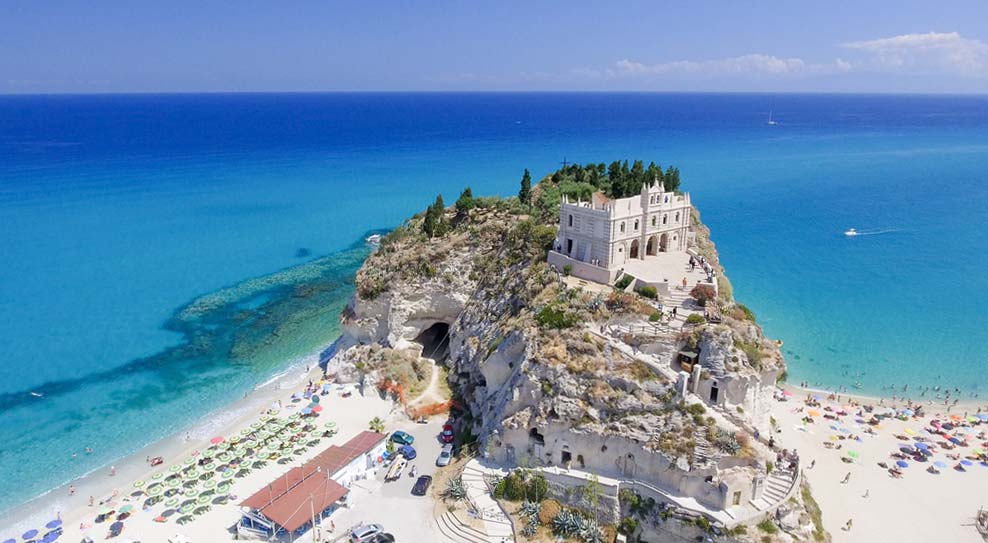 6. Pizzo
Pizzo is a pretty town perched above the coast with traditional architecture and a nice little beach below. However, the main reason people visit is actually to eat!
Whilst in Calabria you'll find a dessert called Tartufo on most restaurant menus. A delicious ball of ice cream filled with chocolate sauce, the actual name is Tartufo Di Pizzo because it was invented right here in Pizzo. There are tons of cafes selling it all over the town, from the traditional version with chocolate and hazelnut ice cream to variations including pistachio or fruits, you can have fun trying out all the different places trying to find the best.
To walk off the ice cream, pay a visit to the seaside church of Piedigrotta. Legend has it that shipwrecked sailors swam to shore and carved this small chapel into the rock. Since then the church has been filled with many hand-sculpted statues making it an interesting and unique place to visit.
---
ADVERTISEMENT
CONTINUE READING BELOW
---
7. Scilla
Although Tropea may be known as the gem of the Calabrian coast, we think Scilla is the real beauty. Just south of Tropea, it has all the beauty but less of the crowds. Like most of the towns, it's perched up on a hill, but thankfully there's an elevator you can take up and down for just €1 if you want to avoid the stairs. The town itself is small, with a large main square backed by the Duomo and a castle.
On the right side down by the sea you'll find the area known as Borgo Chianalea di Scilla. Essentially a couple of streets, it's extremely photogenic with occasional glances of fishing boats and turquoise waters between the small houses. Talking of which, Scilla is known for its swordfish and lots of the restaurants here have been fishing for generations. In Ristorante Bleu De Toi for example, you can see pictures on the wall of the owner's great grandfather and beyond on their fishing boats. Take a seat on their over the water terrace and you can actually still watch the fishing boats today going back and forth whilst you eat their delicious fresh swordfish.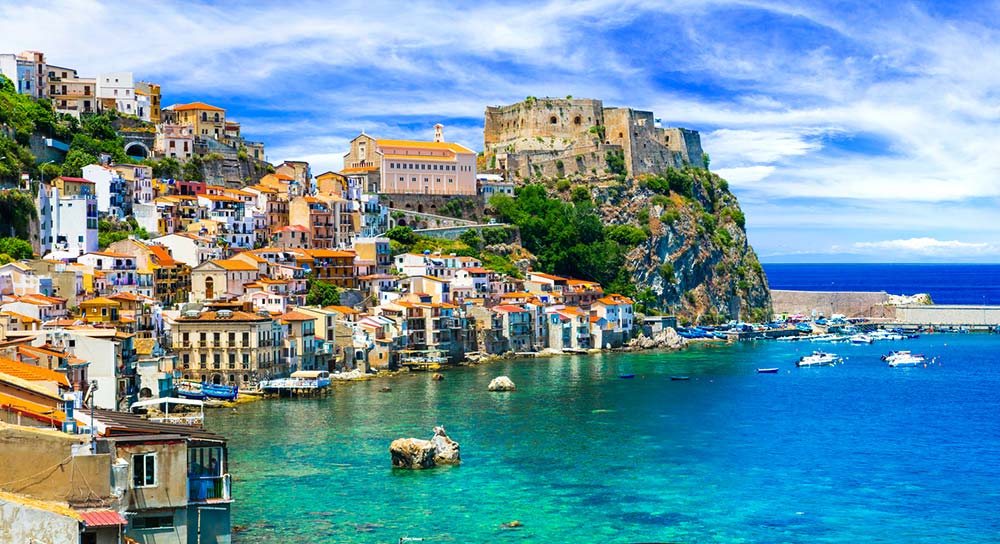 8. Reggio Calabria
Reggio Calabria is the city sitting at the tip of Calabria. Although it's a city, it's still small enough to walk around, with a long pedestrianised shopping street and seafront promenade. In the evening the long promenade transforms into a lively hub of activity. The bars become full and there are often multiple live bands performing. Do as the locals do and grab a gelato at the famous Gelateria Cesare and walk up and down enjoying the atmosphere.
If you want to extend your trip in Italy by travelling around Sicily, or simply want to take a day trip there, ferries run regularly between Reggio and the Sicilian city of Messina for only €6 return (as of July 2022).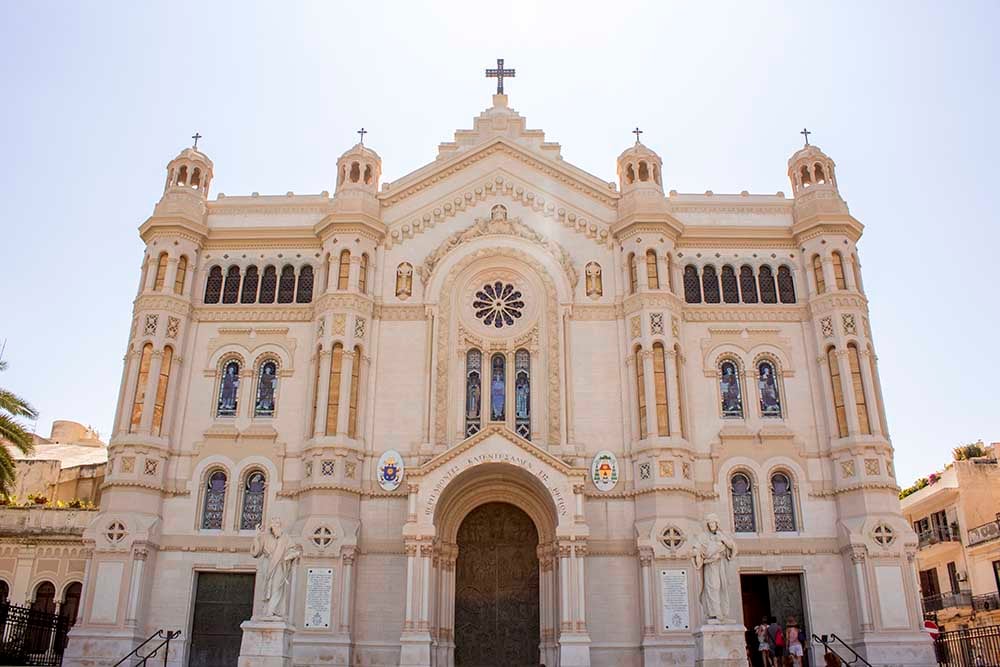 ADVERTISEMENT
CONTINUE READING BELOW
9. Rocella Jonica
This small beach town is considered to have one of the best beaches in Calabria and is a favourite second home destination for many Italians meaning the population here almost triples over the summer months. The beach is long and wide though so there's enough space for everyone, and in the evening there's a lively holiday vibe.
If you're visiting in August be sure not to miss the beach festival held here. Over the course of 3 days the small town transforms into party central as thousands of people pack out the beach and dance all day through to the night.
10. Soverato
The most popular town on the west coast of the region, Soverato is a perfect place to spend a few days. With a wide sandy beach, a long promenade and pedestrianised area, tons of cafes, bars and restaurants, and a relaxed vibe, it's easy to get stuck here for a while. There's not a ton to do but relax, sunbathe and enjoy the crystal clear waters.
If you do fancy a change of scenery, the beaches of Caminia and Copanello just north of Soverato are considered some of the best along the west coast.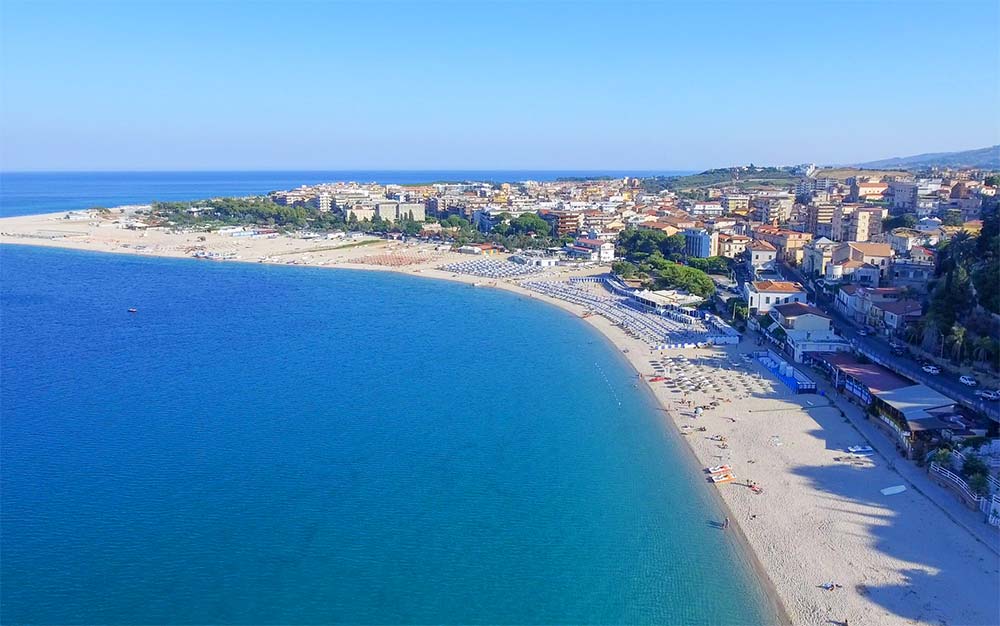 11. Catanzaro Lido
Just up the coast from Soverato but often skipped over by visitors, Catanzaro Lido is a chilled-out town where you'll really get to experience local coastal living. Whilst the beach isn't as beautiful as some of the others in the area (it's dark pebbles rather than golden sand) it's still nice to lay on and extremely long, meaning it's easy to find an isolated spot.
There are loads of restaurants in town and given the lack of tourists the prices are extremely low. If you want a truly local experience check out A Fettina d'o Zzu Tonino where you can enjoy a pasta dish, main and wine all for just €12! If you still have space grab a gelato or, even better, a gelato brioche sandwich, at Marrons Glaces and join the locals on their evening promenade walk by the sea.
Summary
Calabria is a great region to visit. It's stunningly beautiful, has amazing sandy beaches (not always easy to find in Italy!) and hasn't been impacted by foreign tourists meaning places remain authentic and prices low. Its size also means it can easily be visited in a week or two, although you might find yourself wanting to stay longer! It's the perfect destination for an Italian getaway.
---
Find hotels and accommodation in Calabria
You can start your search for places to stay in Calabria below. If you prefer you can also use this map to find hotels for your travels. Use the filters to adjust the place that you're visiting, the dates, your budget and more.
---
Activities and Tours
Discover top activities, tours and experiences below: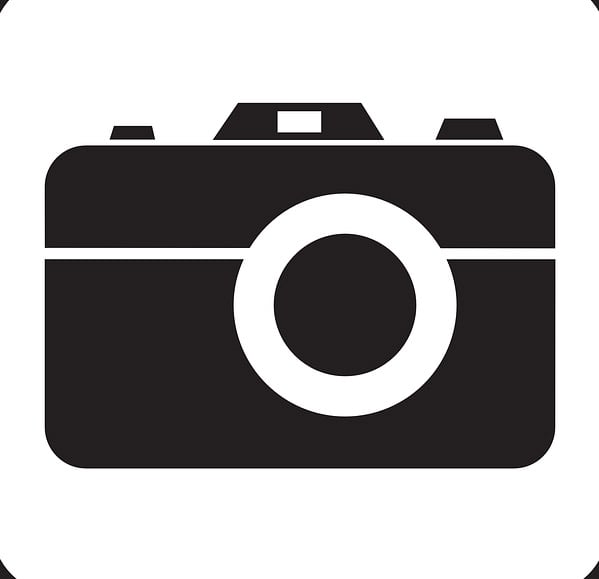 Related Articles