Seeing the Dolomites should be on most people's bucket lists. This part of Italy includes spectacular mountains, lakes and valleys. When visiting it's a good idea to plan ahead so as to make the most of your trip. Here are tips for visiting the Italian Dolomites.
---
1. Hire a car
To really make the most of a trip to the Dolomites you'll need a car. There's also definitely a lot of driving. This is due to the mountain roads and the non-direct paths you'll have to take. You can hire cars at airports but be beware that the queues can be very long so you may need to plan this into your itinerary. Also, note Italians drive on the right and you'll need to ensure your driving license is valid for driving in Italy.
TIP
When hiring your car do your research into customer reviews. We'd also recommend avoiding Avis as they kept us waiting for over 2 hours (in Milan) in a slow queue despite pre-booking. The lady who then served us was also incredibly rude. This might have just been a one-off bad experience but it's worth being aware of.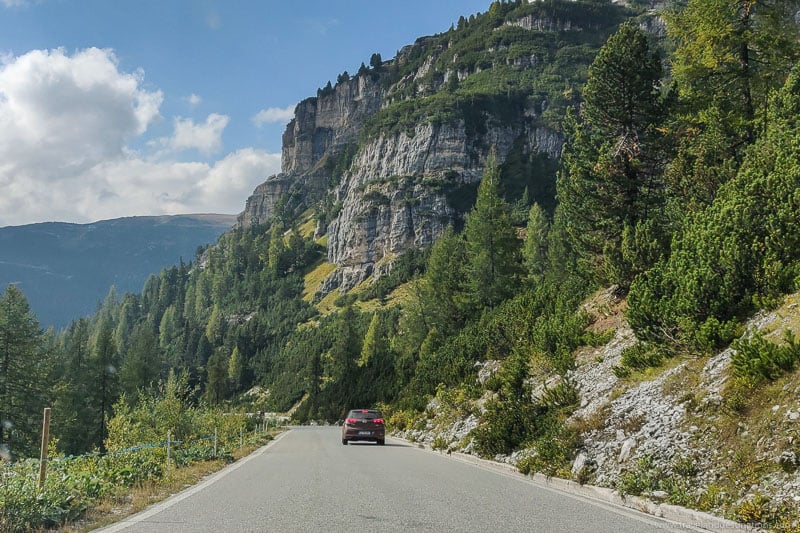 2. Plan for different weather
The weather in the Italian Dolomites can be very unpredictable. So much so that the weather forecasts can often be wrong. It can also change very quickly such as sunny one moment and a whiteout the next. It can also be cold and windy, as well as very hot within the same day, so you should prepare for all types of conditions, such as packing wind and waterproof clothes, suncream, sunglasses etc.
3. Plan your photo spots
As you can expect the Dolomites in Italy are home to some of the most incredible photography spots. To make the most of your trip we recommend you research into these to ensure you see as many as possible, as well as the best time to go for pictures. To get you started why not check out our suggestions of 5 of best photography spots in the Dolomites.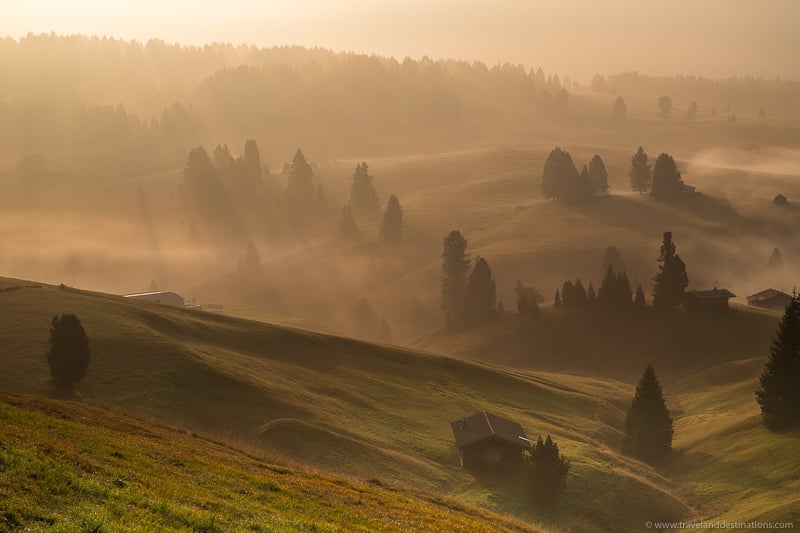 ADVERTISEMENT
CONTINUE READING BELOW
4. It can take longer than you expect to walk around
Walking between locations can often take a lot longer than you expect. Although Google Maps can give you a rough idea the terrain can sometimes be challenging. You may also find yourself often stopping to take photographs which can quickly eat away your time.
5. It's expensive
A visit to the Dolomites is by no means a cheap place to go. From hotels, car hire, road tolls, entry and dining it all quickly adds up. For example to enter Tre Cime you have to pay €30 entry with a car. On top of that, you may have to spend money on accommodation in the mountain huts. These are a good experience although the one we stayed in (Rifugio Auronzo) charged €5 for a 2-minute shower.
You should also carry cash as not everywhere takes bank cards, such as Tre Cime was cash only during our visit.
TIP
To save money then consider buying groceries such as big bottles of water, snacks and other such items from a supermarket.
6. Some of the best hotels may be sold out
There are some incredible hotels in the Dolomites that will provide a special experience. But these can sell out if you leave booking until the last minute, which can make getting to sunrise or sunset photo spots a little harder. To avoid this consider doing some research and booking in advance.
Here are a few we recommend:
Alpe di Siusi – Hotel Bellavista or ADLER Lodge ALPE – Both these hotels are located in the Seiser Alm region with ADLER Lodge ALPE being in the most perfect picturesque spot.
Val di Funes – Proihof – A fantastic hotel located centrally in the village and offering beautiful rooms and a great breakfast. From here you can walk up to the main Val di Funes viewpoint, or drive or walk to the little St Johns church.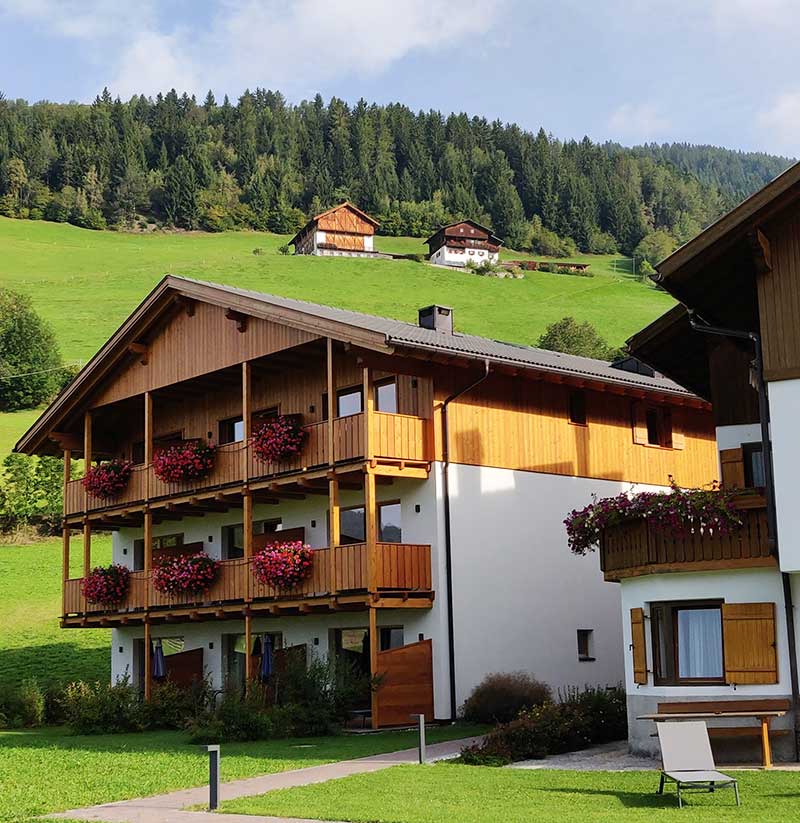 7. Check out sunrise and sunset times
Sunrise and sunset can make for the best time to take photographs in the Dolomites. This is when you might get incredible colours and light. To check the time of sunrise and sunset head to timeanddate.com or download an app such as Photopills. Photopills also gives you the positions of the sun which makes it a great tool for photographers.
As well as finding out the sunrise and sunset times you should be sure to plan well for this. Such as scouting out the best spots and giving yourself plenty of time to get there and set up.
ADVERTISEMENT
CONTINUE READING BELOW
8. Bring snacks and water
Snacks and water are definitely a must if you plan to hike lots and explore. We recommend stocking up at supermarkets when you can. You will, of course, find restaurants and huts where you can buy food, but you can easily get dehydrated or hungry when on long hikes. Water may also be vastly more expensive at hotels, huts and up the mountain compared to supermarkets so also bear that in mind.
9. Use trekking poles
If you plan on hiking and really exploring the Dolomites then consider getting some walking/trekking poles. These can help so much during your trip. Such as allowing you to stabilise yourself, use your arms to make going up or down hills easier, and make you feel a lot more comfortable on difficult terrain.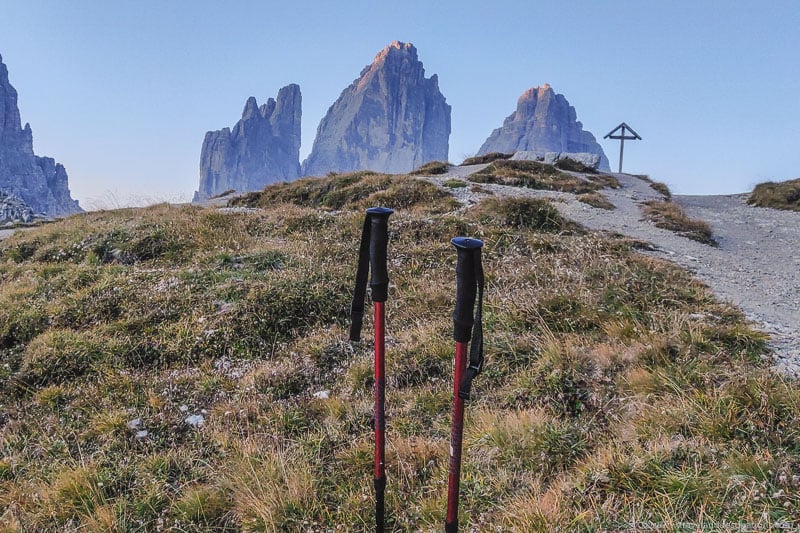 10. Take a head torch
A great piece of kit and for added safety then consider getting a headlamp. This is more relevant to if you plan to get up early morning or stay out late at night and will be on the hiking paths.
11. Download offline maps
Should you not have internet or GPS then consider downloading offline maps. This is available and for free on Google Maps. On the maps you'll find trails and walking times (once you put directions in) so it's a great tool to use.
12. Restrictions in Alpe di Siusi (Seiser Alm)
One of the most picturesque spots in the Dolomites is Alpe di Siusi (Seiser Alm). But when visiting this part of the Dolomites it's not that straightforward due to traffic restrictions. This means that unless you are a guest in one of the local hotels you are not allowed to drive up past Compaccio before 9:am or after 5:pm, ie the best times for sunrise and sunset. If you're a guest of a hotel in this region though you are allowed to drive up to it, so that is the best thing to do during your stay.
Read more about the traffic restrictions.
13. Lack of wifi
In this part of Italy WiFi isn't always that's accessible, and you may not find it in all accommodation, restaurants or petrol stations. Because of this, should you require a connection then we recommend you get a portable device, local sim card, or a bundle for your existing phone plan. Note wifi would be available at some hotels and restaurants but we found it very hit and
miss.
14. Airports
There are several major airports you may want to consider when planning your trip to the Dolomites. This includes Venice, Milan and Verona in Italy, as well as Innsbruck in Austria. When planning your trip it's best if possible to fly to an airport closer to the Dolomites as this could save you hours in driving
ADVERTISEMENT
CONTINUE READING BELOW
15. Languages
In the Dolomites, you'll find several languages. Such as Italy being the primary language as well as German. It's normally ok to get by with just English though, although this might not be quite so common at smaller hotels, restaurants and businesses.
Summary
A trip to the Dolomites will undoubtedly be a fantastic experience whether you get good or bad weather. The entire region of Italy is a gem, complete with stunning scenery, wonderful places to stay and lots of fantastic places to eat.
---
Tours and Activities
Related Articles