Rome, also known as The Eternal City is a destination that has an abundance of historical landmarks, beautiful architecture, piazzas, fountains, as well as incredible restaurants. The historical centre is listed as a UNESCO World Heritage site and within the city you'll find major attractions including the Colosseum, Altar of the Fatherland and also the independent Vatican State.
In this quick guide to Rome you'll find information on getting around the city, some ideas of things to see and do, hotel suggestions places to eat and more.
---
What to see and do
Here is a selection of things you could see and do during your visit to Rome.
See the Colosseum
Built around 72 AD and with a capacity of around 70,000 people, the Colosseum is probably Rome's most recognisable landmark. It was the location of past gladiator fights and other entertainment designed to amuse the citizens. The Colosseum can be admired from outside or visited to learn about it's past and how it used to operate.
Website: coopculture.it/en/the-colosseum.cfm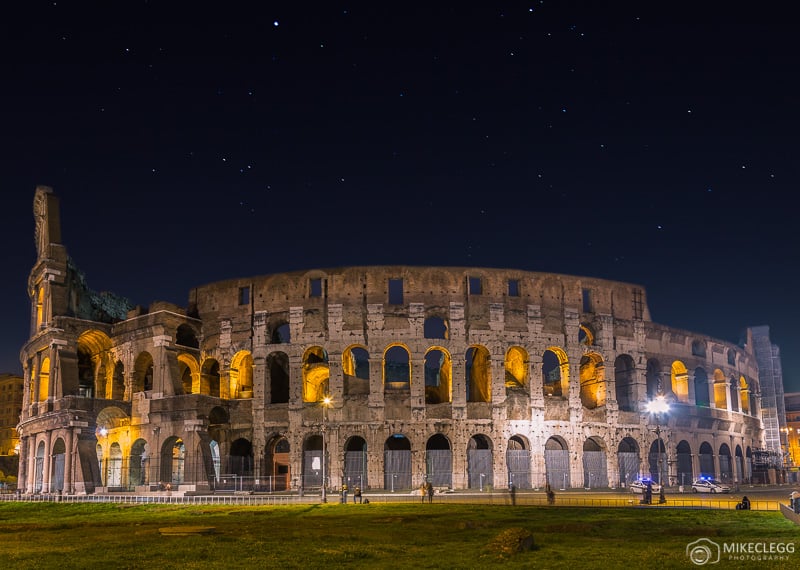 Explore the piazzas
There are lots of piazzas (city squares) throughout Rome with many of them having beautiful fountains such as below. One of my favourites is Piazza Navona seen below.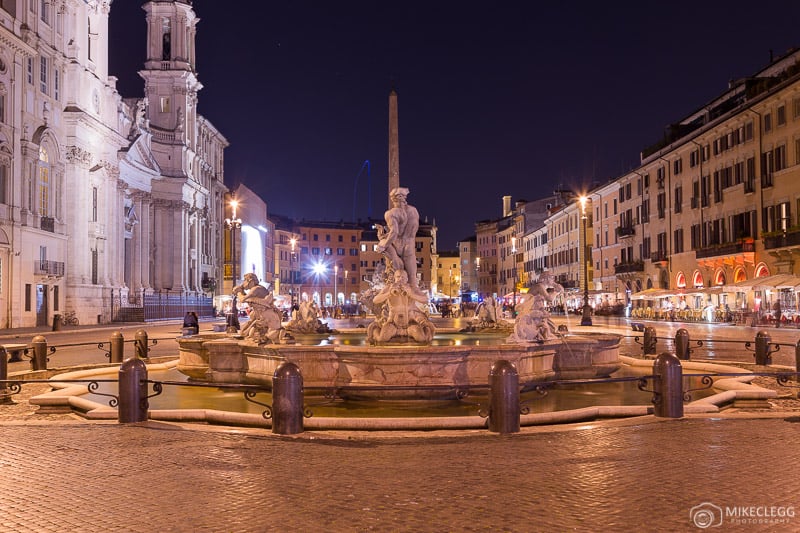 See the Altar of the Fatherland
Probably one of the most impressive structures I've ever seen is the Altar of the Fatherland. This was built in honour of Victor Emmanuel II who was the first king of unified Italy and also to honour first world war soldiers. At the base, you'll find a museum and for awesome views of the city head up to the terraces at the top.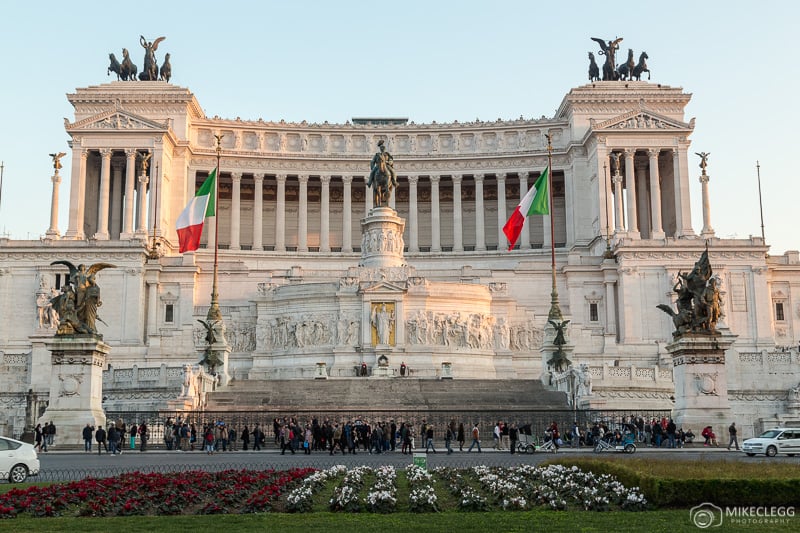 ADVERTISEMENT
CONTINUE READING BELOW
Explore St. Peter's Basilica
Within Rome is Vatican City, an independent sovereign state consisting of only 44 hectares and is the smallest country in the world. The jewel of the state may be St. Peter's Basilica, one of the largest churches in the world with a stunning interior and huge dome sitting atop designed by Michelangelo. You can visit the interior of the basilica for free, or pay to head up the dome for stunning vistas over St Peter's Square and Rome. When visiting be prepared for huge queues, or head here first thing to try and be one of the first in line.
Website: www.vaticanstate.va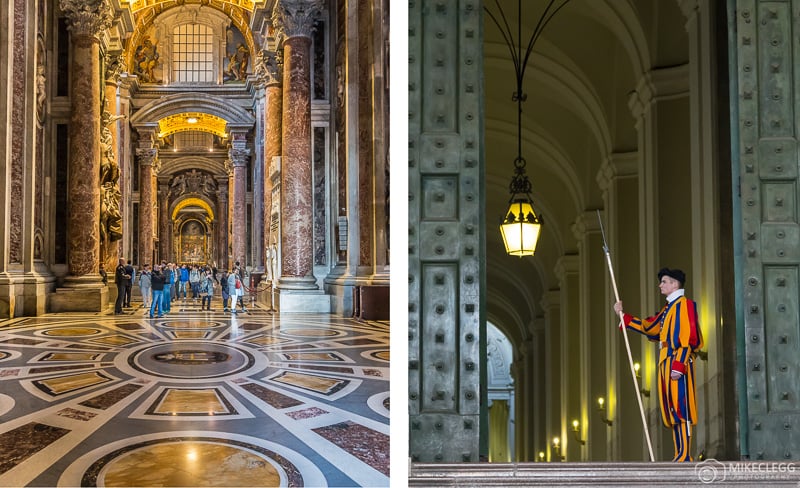 Visit Vatican Museums
The Vatican Museum is home to an incredible collection of art and consists of various museums, as well as being the location of the Sistine Chapel and the fantastic Bramante (Momo) Staircase (seen below). What I found particularly impressive about these museums is some of the artwork that you will find painted on various ceilings such as the piece painted by Michelangelo in the Sistine Chapel.
Website: museivaticani.va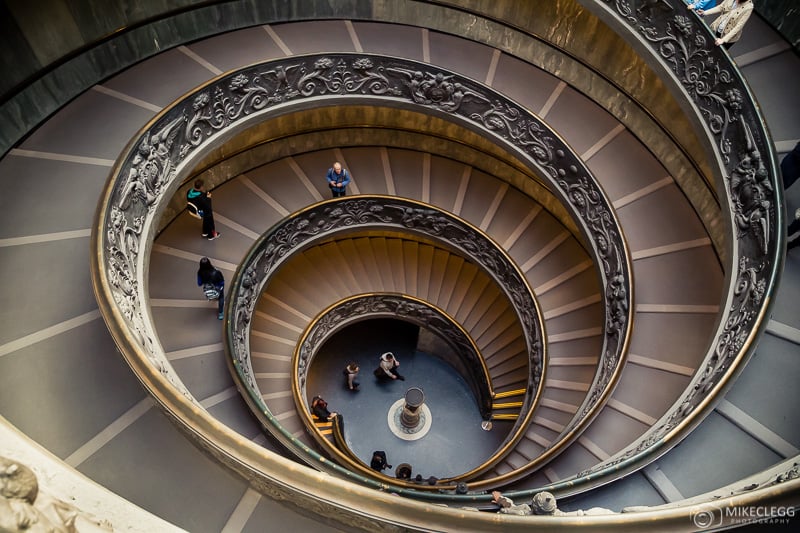 Explore the Roman Forum
The Roman Forums are located between Capitol Hill and Palatine Hill close to the Altar of the Fatherland and Colosseum. They consist of ancient architectural ruins and was previously an important place for commerce, judicial and political activities. It's possible to visit the ruins and remains of the temples, or you can also see quite a lot from street level.
Website: coopculture.it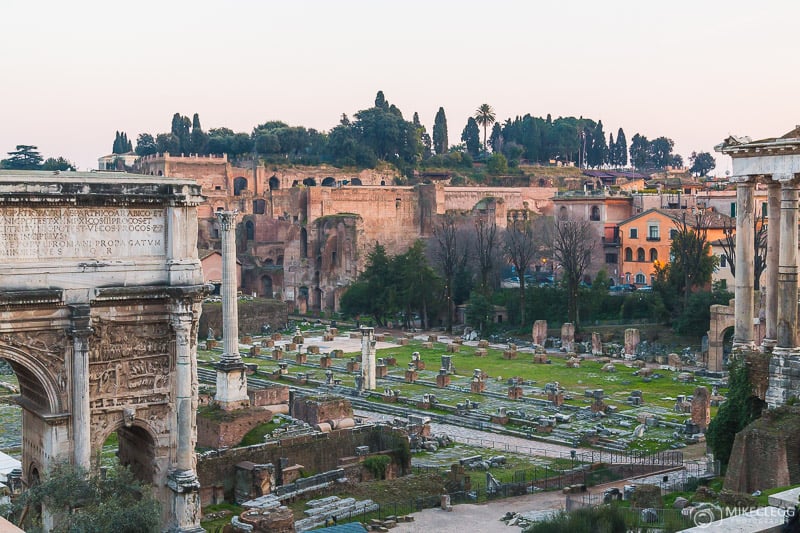 Visit the Pantheon
The Pantheon is an impressive Roman temple built around 118-125 AD and includes a huge interior and dome which is free to visit.
Visit Castel Sant'Angelo
Castel Sant'Angelo was originally built as a mausoleum. Over time it has been used as a fortress and castle but is now a museum where you'll find various works of art and historical collections.
Website: castelsantangelo.beniculturali.it (Italian site)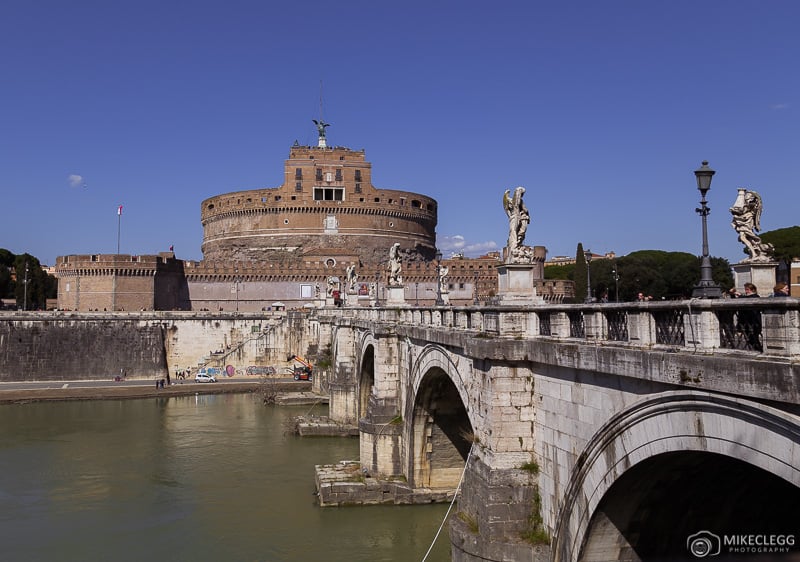 See the Spanish Steps
These beautiful steps known as the Spanish Steps lead from the Piazza di Spagna up to the 16th century Trinità dei Monti church at the top. From the top, you get fairly nice views as seen below.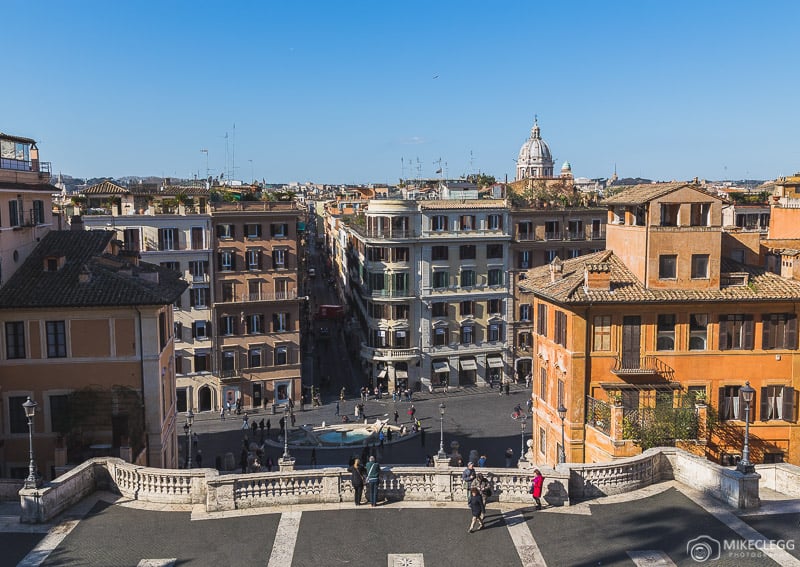 Admire the Trevi Fountain
The Trevi Fountain is probably the most beautiful water fountain in the city. It first started being built in 1732 and was designed by architect Nicola Salvi. It now attracts huge crowds daily, so if you wanted it to yourself for photographs then make sure you head there early morning. Unfortunately when I visited there was construction/maintenance so the picture below is from Pixabay.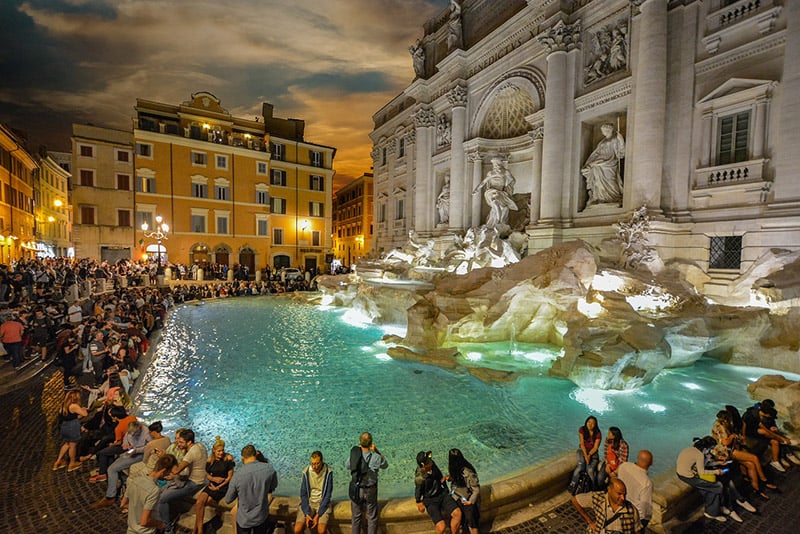 Tours and activities for Rome
Below you can see some tours and activities you may be interested in. Click the "More things to do" button for lots more ideas.
---
Eating and drinking
As you can probably expect from Rome, the food and drink are pretty much fantastic everywhere you go! You will find some of the best pizza, pasta and coffee in the city and something you must definitely try is Risotto Balls! I couldn't get enough of them when I was visiting.
Tips/service charge is often added to your bill and may be mentioned on the menu. However, feel free to tip a bit extra if you felt you had an amazing experience and the staff deserve more.
Below are a few restaurants you could consider. Also look on eater.com…best-rome-restaurants for lots of other great suggestions, or read my guide on how to find places to eat.
La Pergola – A stunning three-star Michelin restaurant with an incredible menu offering a 7 or 10-course option, or an à la carte menu. As well as the food the restaurant has a beautiful design and if you get a window seat you'll get fantastic views over the city.
Website: romecavalieri.com/la-pergola
LABottega Pastificio con cucina – A highly related restaurant serving Italian food for a good price.
Address: Via dei Banchi Vecchi, 48, 00186 | Website: facebook.com/LABottegaPastificio
Salumeria Roscioli – Serving classic Italian dishes including pasta, cheese, meats which can be accompanied from a wine list of more than 2800 options.
Website: www.salumeriaroscioli.com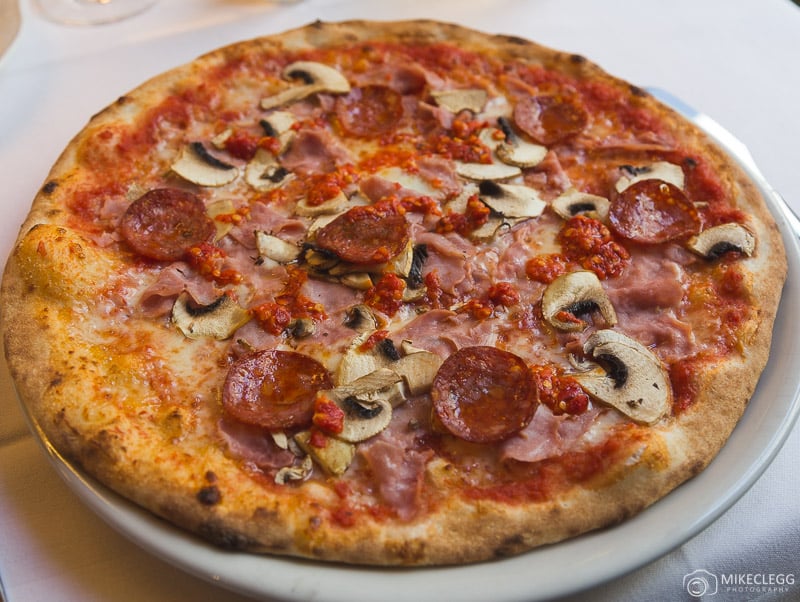 ---
Places to stay in Rome
You'll find heaps of beautiful hotels throughout the city and below are a few recommendations for various budgets.
Luxury hotel: Baglioni Hotel Regina – A beautiful luxury hotel close to the famous Spanish Steps. The hotel has great facilities including a free gym, wellness centre, a lounge and restaurant.
Mid-range hotel: Tree Charme Spagna Boutique Hotel – A stylish boutique hotel with stunning rooms and decor throughout.
Hostel/Budget: Generator Rome – A stylish hostel in a central location offering both dormitories or private rooms.
---
Getting around the city
When flying to Rome you will arrive at Leonardo da Vinci International Airport (Fiumicino) airport. This is just west of the city. To get into the city you can take the express train which takes around 32 minutes and terminates at the central station Roma Termini. Other options include using a service such as HolidayTaxis.com, getting local taxis, an Uber, buses or hiring a car. Head to adr.it…to-and-from to read more about getting to and from the airport.
Arriving by train or international bus is also possible. If you use a train it can be surprisingly cheap and I travelled between Rome and Venice in Premium Class for only €66. Head to Omio or italiarail.com to search for train times and tickets. For bus, connections check out FlixBus, which offers connections from many major cities.
Once you get into the city you can get the Metro, buses, taxis, or do what I did and just walk everywhere. You can find out more about public transport in Rome on www.atac.roma.it although it's not the best website.
---
General info and tips for Rome
Here are some general tips and info for visiting Rome.
The currency in Rome is euros and you'll find plenty of ATMs throughout the city.
The official language is Italian, although I found English was totally fine everywhere.
WiFi is easy to find throughout the city.
Head out early to take photographs of the fountains, streets and landmarks when they are quieter.
Visit numbeo.com…Rome to get an idea of the cost of meals and food.
The power supply is 230v- Type F – European and Type L (Italian) – Type C also works in these sockets. Consider buying a SKROSS World Travel Adapter for when you travel.
Head to Travel Photography for lots of tips to capture the best photos.
---
Summary
Rome is perfect for a city break, or due to the affordable and extensive rail and bus connections you could go on a longer multi-destination trip and see lots of other places around Italy.
Ready to book? Search for:
---
Related Articles