Tuscany in Italy is not only among the country's most famous regions, but it is also one of Europe's most attractive vacation destinations.
Tuscany has been a significant location throughout history. To begin with, Tuscany has some of the best cultural cities in Italy, including Florence, Pisa, Siena and Lucca, which have stunning historical architecture and world-class museums.
Moreover, the Tuscan countryside is very lovely and a terrific destination to explore – you can visit Elba with its beaches and scenic coastline, or you can journey through the Tuscan wine region. When visiting Tuscany, you will undoubtedly gain cultural wisdom and learn a great lot about Italian and European history.
With these 11 top places, it may seem difficult to select the best of Tuscany. From gorgeous hilltop areas which catch the warm gleam of early light, tranquil bike rides along dusty paths surrounded by tall cypress trees, as well as small cities competing for historical significance and cultural heritage.
Curious on where to go? Here are some of the best places to visit in Tuscany.
---
1. Florence – The birthplace of Renaissance art and architecture
Florence is the gem of the Renaissance, famous globally for its influence on modern society's arts and culture.
Florence, one of the most famous cities in the world, is home to the Uffizi Gallery, Ponte Vecchio, Michaelangelo's David, and the greenish-grey marble of the Duomo. Florence has also homed world legends like Da Vinci and Michelangelo.
The best representations of the exhilarating reform may be found everywhere you turn, although the Piazza del Duomo area has the biggest concentration overall. Brunelleschi's enormous dome dominates the skyline. Giotto's marble-faced tower rises beside it. Below lies the baptistery, which houses Ghiberti's masterwork, the exquisite bronze Gates of Paradise.
Many tourists choose Florence as their starting point for day tours to other cities in the vicinity or winery tours. To gain a sense of the history and culture of the area, go to the Museo Galileo or the Palazzo Strozzi.
On any list of Tuscany travel destinations, Florence should undoubtedly be at the top.
2. San Gimignano – The medieval manhattan
San Gimignano, a picturesque village in Tuscany, has been designated as a UNESCO World Heritage Site since 1990, with 14 historic towers providing a distinct skyline in the area. The town has been called 'Medieval Manhattan' because of its spectacular towers.
Gimignano boasts several outstanding museums, including the Museo Archeologico, in addition to the beautiful dominant towers and the central piazza. Don't forget to check out the ancient Santa Maria Assunta Collegiata (a church).
Foodies will also get their money's worth in San Gimignano, as it is home to one of Tuscany's top ice cream parlours, the award-winning Gelateria Dondoli, which has been awarded ice cream world champion on multiple occasions. A variety of cinghiale (wild boar) dishes can be found at Ristorante San Martino for a taste of the region.
By visiting San Gimignano, you may reconnect with the region's historical roots and be transported back to the heart of Tuscany.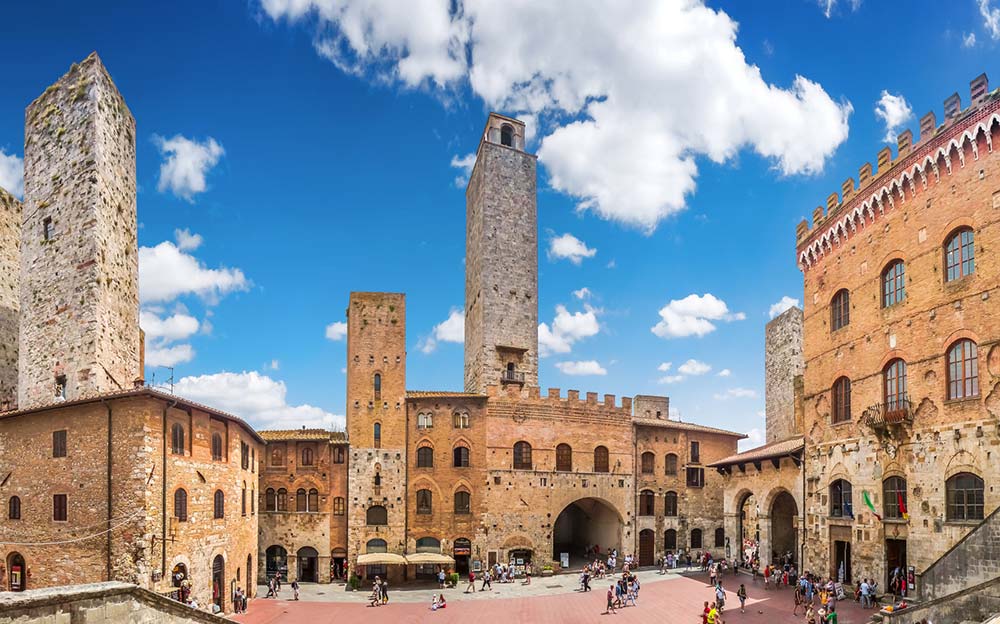 3. Chianti – Home to stunning scenery and world-famous wines
The famous Chianti area is one of Tuscany's most gorgeous wine areas. The Chianti Wine Region, famous around the globe for its wonderful wines, is surrounded by a gorgeous landscape, with cultivated vineyards and farms covering its undulating hills and low-lying slopes.
It is commonly referred to as the 'heart of Tuscany' because of its central location between Florence and Siena. Beautiful wine landscapes, quaint mediaeval villages, and castles may be found here. Visit the old and impressive Brolio Castle, which is set on a hilltop.
Chianti is well-known for its Chianti wine, which is regarded as among the best red wines around the world. The greatest way to see the region's magnificent scenery is by driving, which allows you to stop in charming villages like Radda, Greve, and Panzano. Countless gorgeous wine roads wind through the countryside, connecting several vineyards offering tastings and agricultural sales. There are also various guided tours available which will take you around some of the best spots.
Without trying some of its exquisite wines and fine cuisine, no trip is complete. There are numerous serene and solitary vineyards dotting its exquisite landscapes, offering tasting experiences in an outstanding Tuscan environment.
4. Siena – Italy's most beautiful medieval city
Siena is a classic mediaeval highland town in Tuscany known for its large fan-shaped square, the Piazza del Campo, which is dominated by the Torre del Mangia, a bell tower.
The world-famous 'Palio' horse race is held twice a year in the fan-shaped Piazza. The area was featured prominently in James Bond's 'Quantum of Solace', as this was the setting for a stunning chase scene.
There are other large edifices and municipal buildings in the historic centre, including the Pubblico Palace at the feet of Torre del Mangia, which must be ascended for absolutely breathtaking views of the city underneath.
In addition to its stunning architecture, the city is home to numerous museums and boasts winding cobblestone streets that are ideal for strolling.
Don't miss an evening of exquisite eating at Ristorante Tar Tufo, which offers great views of Siena.
Consider a wine-tasting tour at an organic wine cellar which will allow you to sample a variety of local cuisine.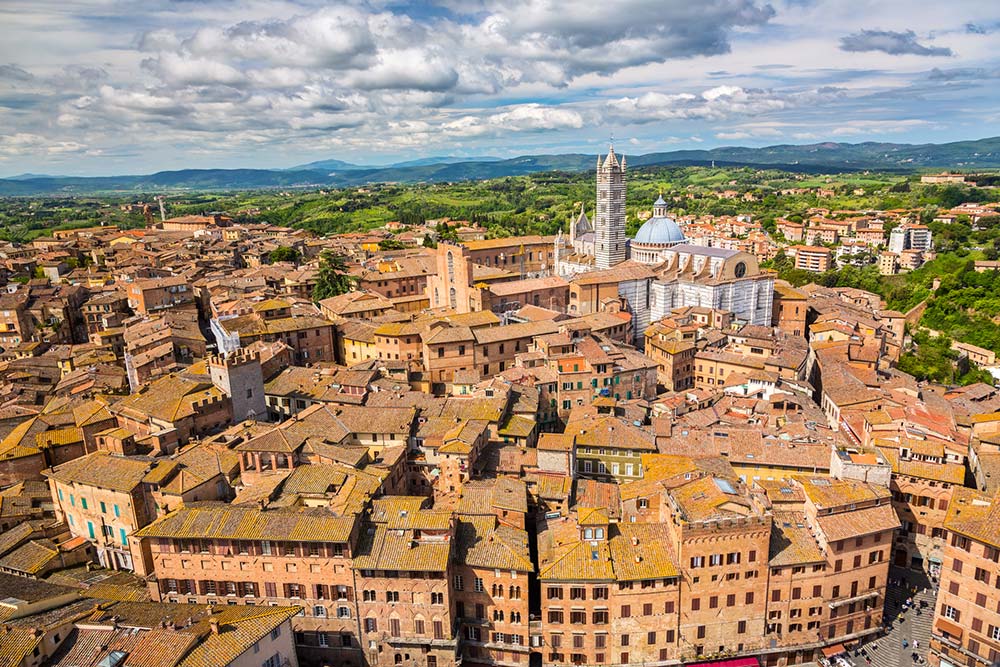 5. Lucca – City of 99 churches and a renaissance wall
The city of Lucca is renowned for its cobblestone streets and the four-kilometre-long Renaissance-era wall that surrounds it. Visitors may travel the full length of Lucca's ancient city by walking, bicycling, or using the gardens and trails that are perched above the wall.
Walking through the streets of Lucca might feel like stepping back in time. Renaissance Italy is shown in a kinder and more laid-back manner in the walled city of Lucca.
A small church may be found on nearly every corner, earning it the nickname 'City of 99 Churches'. The magnificent church San Michele in Foro (seen below) with its beautifully adorned facade, and the majestic cathedral of Lucca are especially worth seeing and distinctive.
Lucca, in addition to several mediaeval cathedrals, has several well-preserved towers (including the iconic Torre Guinigi tower with the trees) that allow spectacular views of the city and its surroundings.
Make sure to visit Lucca's well-known museum, Puccini Museum, the home of renowned opera composer Giacomo Puccini. Visit one of Lucca's outstanding restaurants, such as La Buca di Sant'Antonio or Ristorante Giglio, for authentic regional specialties like Tuscan farro, tortelli lucchese, and bean soup.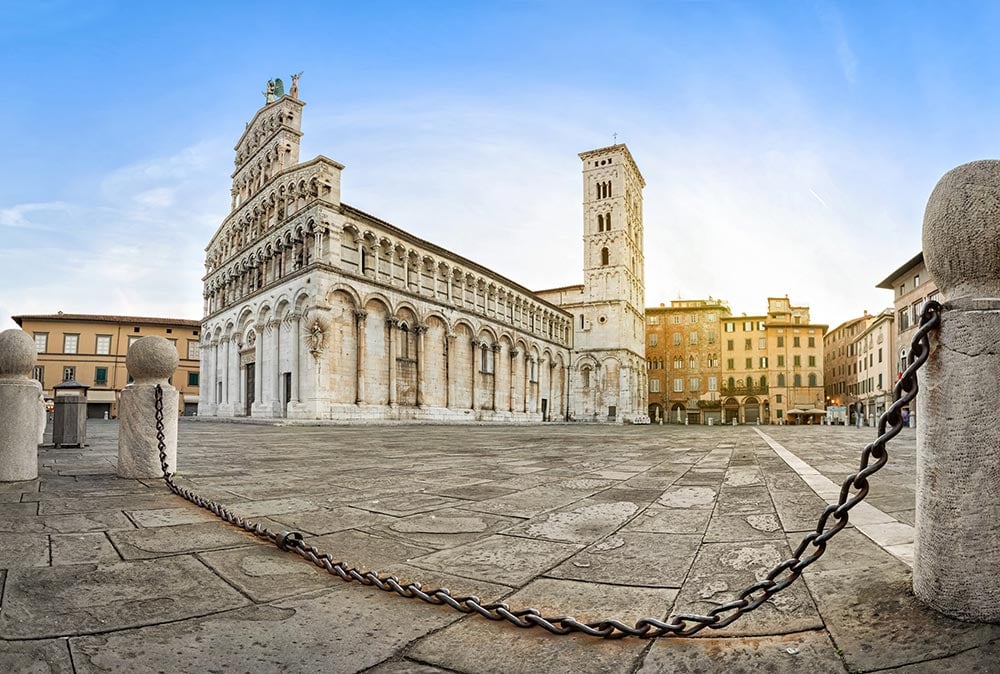 6. Val d'Orcia – Classic Tuscan landscapes
Val d'Orcia is unquestionably one of Italy's most magnificent sceneries. Here you'll discover the classic Tuscan views that you have seen in images and postcards: stunningly gorgeous hilltop landscapes, charming farms, scenic cypress alleyways, and mediaeval villages straight out of a picture book.
Cappella Madonna di Vitaleta is a fairy tale site where you may take some of the most gorgeous photos in Tuscany.
Take a sip of wine while watching the sunset over Monticchiello from one of the most picturesque locations, La Guardiola.
Furthermore, gourmets receive their money's worth, as the numerous Agriturismo accommodations and wonderful original cuisine provide an unforgettable holiday in Tuscany.
A must-see on any trip to Tuscany is Val d'Orcia, which was designated a UNESCO World Heritage Site in 2004. Its bright landscape, interrupted by historic hill towns, served as the inspiration for numerous Renaissance paintings.
7. Montepulciano – One of Tuscany's best-kept secrets
This small town in close vicinity to Siena is a truly hidden gem and one of Tuscany's best-kept secrets.
On a historic limestone ridge 600 metres high, Montepulciano offers breathtaking views of the surrounding area.
Aside from the breathtaking vistas, this town is also home to some wonderful mediaeval buildings, including the Palazzo Cervini, the Porta al Prato, Torre di Pulcinella, and Chiesa di San Biagio.
Visitors can experience wine tastings (of course a must thing to do), cooking workshops, and a variety of other activities in addition to visiting the town's historic streets. Wine enthusiasts will enjoy two of the town's famous wines, Vino Nobile di Montepulciano and Rosso di Montepulciano.
For a taste of the renowned Vino Nobile, visit the Gattavecchi or Avignonesi vineyards, or any of Montepulciano's many wineries.
If you want to have an experience of a lifetime, add Montepulciano to your Tuscan trip.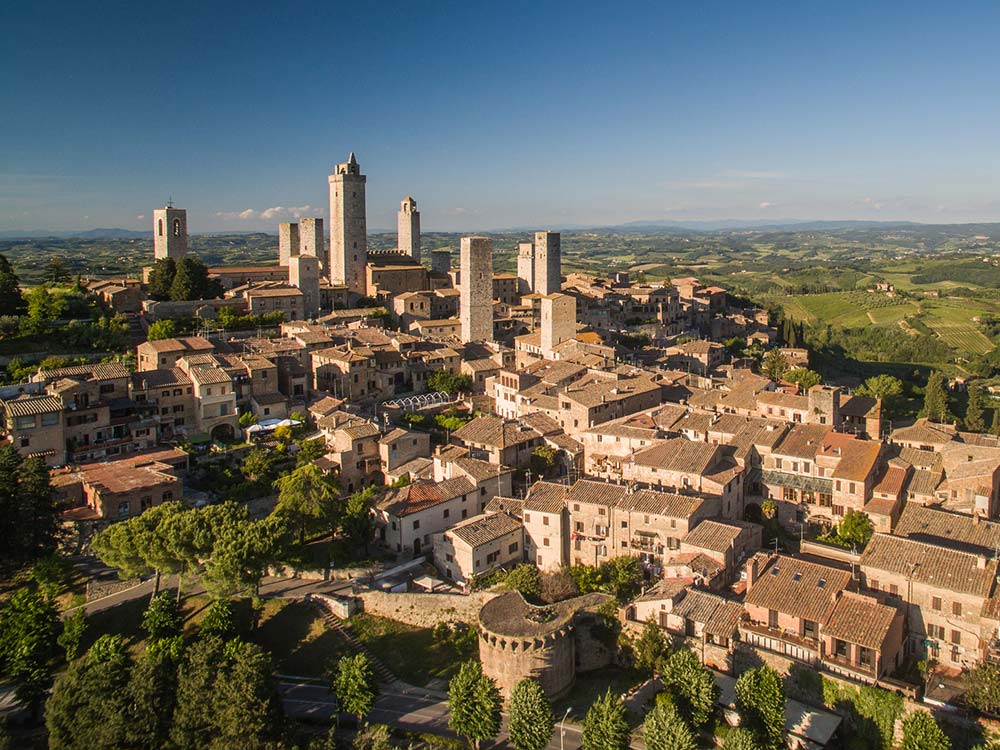 ADVERTISEMENT
CONTINUE READING BELOW
8. Elba – Blue sea paradise with sandy beaches
The lovely island of Elba and its sandy beaches are ideal for a beach break in Tuscany. Elba's magnificent sandy beaches and sparkling blue sea are almost as good as those in the Caribbean!
This largest Tuscan Island is currently a well-known destination for both Italians and visitors from other countries. The island has a lot of beautiful beaches as well as historical attractions such as Napoleon's Villa San Martino.
Explore the Fortress of Volterraio, one of the most ancient sites on Elba Island, where you can enjoy breathtaking views of the Portoferraio gulf.
Enjoy a sunset boat excursion around the island while admiring the breathtaking surroundings and sipping an aperitif made from local ingredients.
If you enjoy adventure, climb to the top of Capanne Mount, the island's highest point, where you may get the best panoramic views of the entire landscape.
The island is home to a slew of high-end restaurants serving superb Italian cuisine, including fresh seafood and Elban wine.
Elba is likely to delight you, whether you're seeking for a relaxed beach vacation or a chance to learn about the island's history and culture.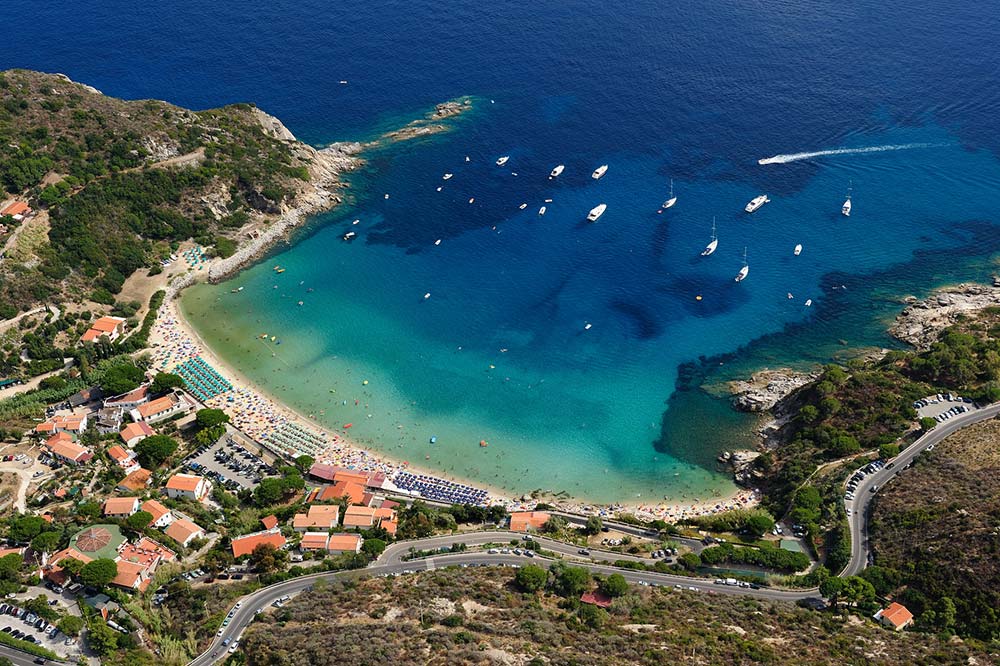 9. Arezzo – Experience a 'La Vita È Bella' moment
Arezzo is a lovely and historic town in central Tuscany that attracts people from around the world. It's less crowded than other destinations in Tuscany, making it ideal for getting a taste of Italy's history without the throng.
The majestic mediaeval square Piazza Grande is set on a sloping hillside and is bordered by charming pastel-coloured palaces. Here, scenes from the classic movie 'La Vita è Bella' were filmed.
Life in the city relies heavily around the piazza, which hosts a large antique market on its flagstones monthly and is surrounded by innumerable serene streets.
The primary attraction is the old town, which features several stunning architectures such as the Duomo San Donato, Fortezza Medicea, and the Teatro Petrarca.
The Museo Archeologico Mecenate and the Museum of Medieval and Modern Art are just two of the top attractions in Arezzo for anyone with a passion for history and museums.
For those who enjoy the outdoors, Arezzo also boasts several beautiful parks and other natural beauty places.
So, if you want to experience your own 'La Vita Bella' moment, don't forget to include Arezzo in your itinerary.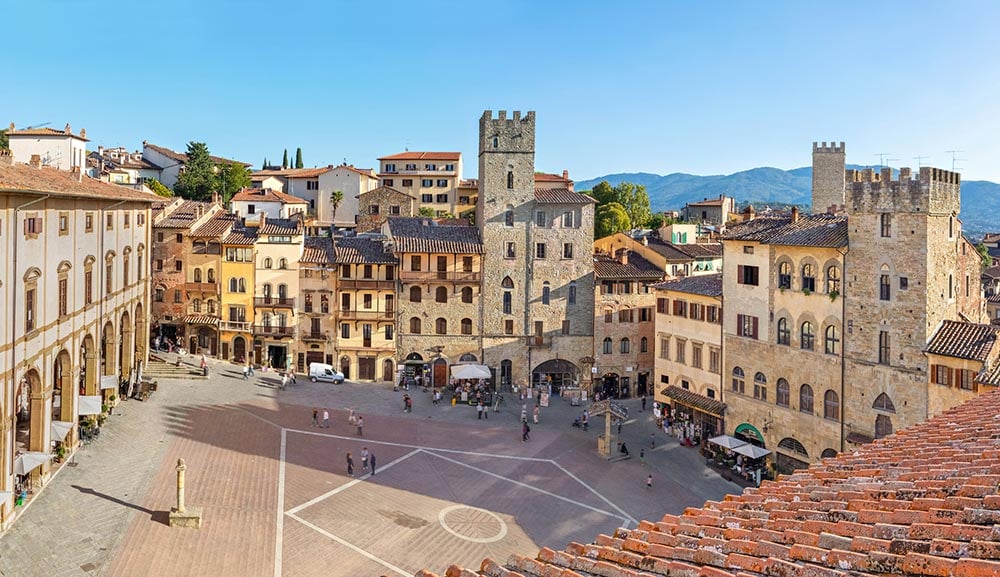 ADVERTISEMENT
CONTINUE READING BELOW
10. Maremma – A scenic rural landscape
Go to the coastal region of Maremma in western-central Italy to escape the throng in Pisa and Florence. Once marshland, it was drained and transformed into a delightful off-the-beaten-path Tuscan getaway.
Vineyards, long blue beaches, wooded mineral hills, black rocks, marshes, important archaeological sites, flatlands, natural reserves, and even thermal baths may all be found here.
Visit Niki de Saint Phalle's Tarot Garden, a famous and spectacular art park inspired by Gaudi. Make sure to visit Pitigliano, one of the most scenic and unusual towns in Tuscany, which is made of Tufa stone.
If you enjoy the outdoors, the natural world, hiking, surfing, biking, diving, sailing, fishing, birdwatching, geology, archaeology, superb home cooking, exceptional wines, and fiery sunsets, then be ready to be inundated with options.
To top it all off, this is the Tuscany that kids will never tire of exploring.
11. Pisa – The city of the iconic leaning tower
The renowned leaning tower in Pisa, in northern Tuscany, is a must-climb for tourists who want to take some memorable photos. The cathedral and the baptistery, which are examples of Italian Renaissance architecture, are visible from the Piazza dei Miracoli.
Many people consider climbing the Leaning Tower to be a must-do while in Tuscany. However, because there is restricted access with time slots, you should reserve your ticket for the tower climb online a few days in advance.
Pisa has a lot more to offer than just its tower. Take a walk along the Arno River to see its famous Piazza dei Cavalieri. Spend the evening dancing the rest of the evening at the Arno Vivo musical festival, which is held along the riverside.
Visit the local farmers market at Piazza delle Vettovaglie before you depart Pisa to sample a variety of mouth-watering and fresh treats, like the Cecina bread made from chickpea flour.
Summary
Spend as much time as you can here, and Tuscany will repay you with a cultural, architectural, and culinary history that is unrivalled.
Captivating mountainous landscapes, golden yellow fields and green vineyards, attractive villages with spectacular Renaissance architecture, and an immeasurable variety of art treasures are just a few of the attractions that make a trip to Tuscany an amazing 'Dolce Vita' experience!
In a nutshell, it should be on your Italy itinerary.
---
Find flights and hotels
Start your search using our form below:
---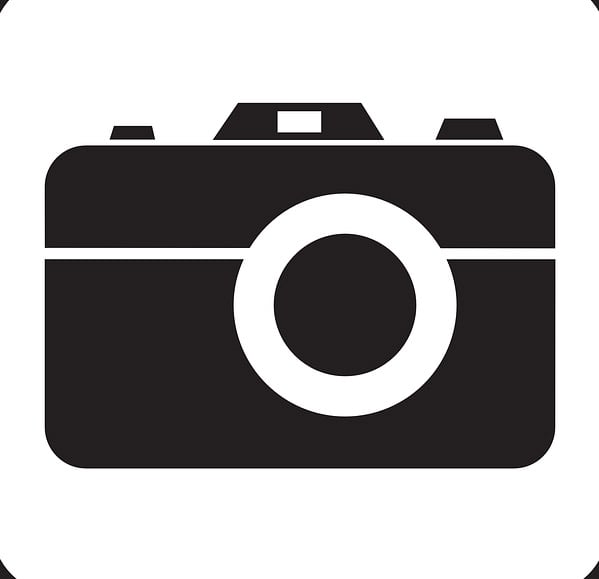 Related Articles