The Amazon is the world's largest tropical rainforest and is a must-see for anyone visiting South America. Whilst two-thirds of the Amazon can be found in Brazil, it actually spans eight different countries across the continent, and that includes Bolivia. Although less well known than the Amazonia tours starting in Brazil or Peru, Bolivia provides a less expensive and more accessible opportunity to visit this natural wonder.
Planning a trip? Here is our ultimate guide to visiting the Amazon from Bolivia.
---
Where is the Amazon Rainforest in Bolivia
The starting point for tours to the Bolivian Amazon is Rurrenabaque, a small town sitting 400km north of La Paz. This is the gateway to the pristine forests of Madidi National Park and the wildlife-rich Las Pampas of the Yacuma River. Because of this, you can explore two sides of the Amazon, by trekking or by boat.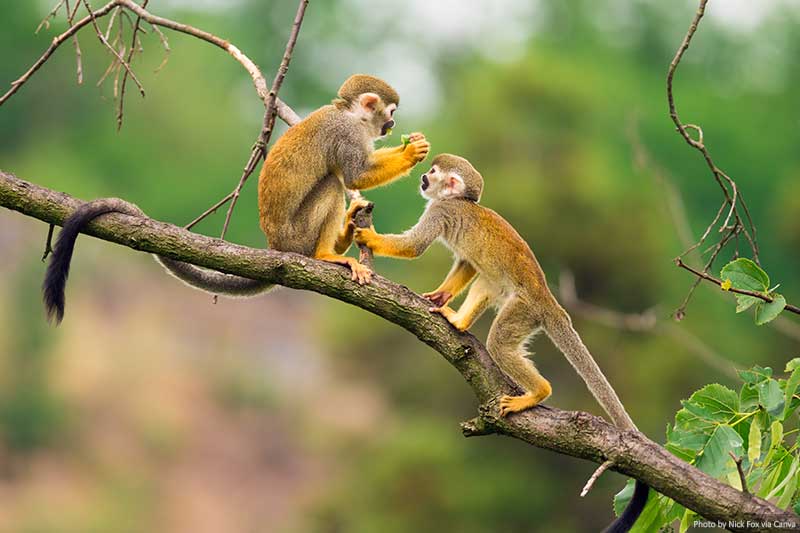 ---
How to get from La Paz to Rurrenabaque
There are two ways to get from La Paz to Rurrenabaque – by plane or by bus.
Flights:
Flights run every day and take only 40 minutes. If you're short on time this is therefore the best option. However, if you'd prefer a more economical mode of transport then you can take the bus to Rurrenabaque. Although you may find warnings online telling you not to take the "deathly" bus along the "cliff-edge" roads, provided you're not travelling in the rainy season and aren't of a particularly nervous disposition, there is really no reason not to take the bus*. Although the bus does travel up in the mountains and Bolivian driving and safety may not quite meet European standards, you will be rewarded with some stunning scenic views. And at around Bs 70 it is a much cheaper option than flying. *Disclaimer: this is of course your decision.
If you'd like to search for flight options click here.
Buses:
Yungueña Bus is regarded as one of the safer bus companies. You can take this bus from the "Flota Yungueña" office (not from the main bus terminal – Terminal Provisional Minasa). The easiest and cheapest way to get to the Yungueña office is to grab a colectivo (bus) from the main road outside San Francisco church (Avenida Mariscal Santa Cruz). Flag any colectivo with Villa Fatima on the front, tell the driver Yungueña offices then pay the driver Bs 2 when they drop you off outside.
There are buses leaving La Paz for Rurrenabaque at 2 pm and 5 pm and there doesn't seem to be any need to book in advance. The journey takes about 14 hours with a half-hour stop in Caranavi where you can buy dinner and use the bathroom before finally arriving in Rurrenabaque early morning.
The bus station in Rurrenabaque is about a 25-minute walk outside of town. You can, therefore, walk to the centre or there are motorbike taxis and tuk-tuks outside the station if you prefer. But make sure to negotiate the price.
ADVERTISEMENT
CONTINUE READING BELOW
---
Where to stay in Rurrenabaque
There are plenty of guesthouses and hotels in Rurrenabaque and again there doesn't seem to be any need to book in advance.
If you're looking for a budget option, Hostel Lobo has a nice little pool, basic breakfast and friendly staff, all for Bs 50 a night for the biggest dorm room.
If you'd like to book in advance you will find some options on booking.com. You can also search for places using the interactive map below which also shows you Airbnb properties.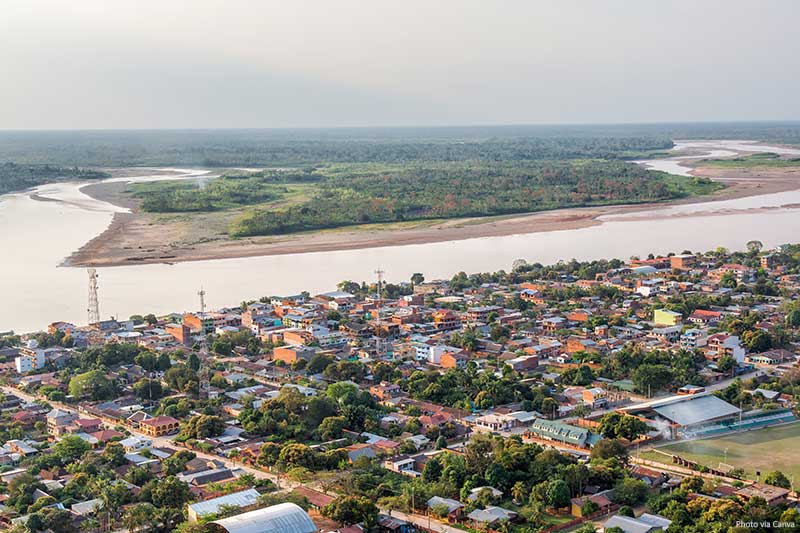 ---
Which tour to do
One of the benefits of visiting the Amazon from Bolivia is that it provides you with options to trek through on a jungle tour or view it by boat on a pampas tour. The pampas tours take you through the wetlands of the Yacuma River and offer the chance to see the most wildlife. These, therefore, seem to be the most popular option, however, they don't actually take you into the jungle. To do this you'll need to do a jungle tour where you stay in Madidi National Park. The National Park and the wetlands are totally separate areas, with the former being west of Rurrenabaque and the latter being east.
Below are some of the features of the jungle and pampas tours.
Features of the jungle tour:
You arrive in the jungle via a scenic two-hour boat ride.
It allows you to delve deep into the Amazon and so feels more like a real jungle experience.
The jungle tour is a lot more active than the pampas tour. Generally, your days will be spent hiking through the jungle looking for animals such as monkeys and if you're really lucky, leopards.
You will see more insects and fauna. For example, you can see the walking palm tree which can move up to 20m every year.
You have the chance to see macaws. Most of the agencies stop at a viewpoint where macaws (seen below) nest so you can see the colourful birds flying above you.
BUT you have to be lucky to spot mammals and therefore don't get to see as much wildlife as in the pampas.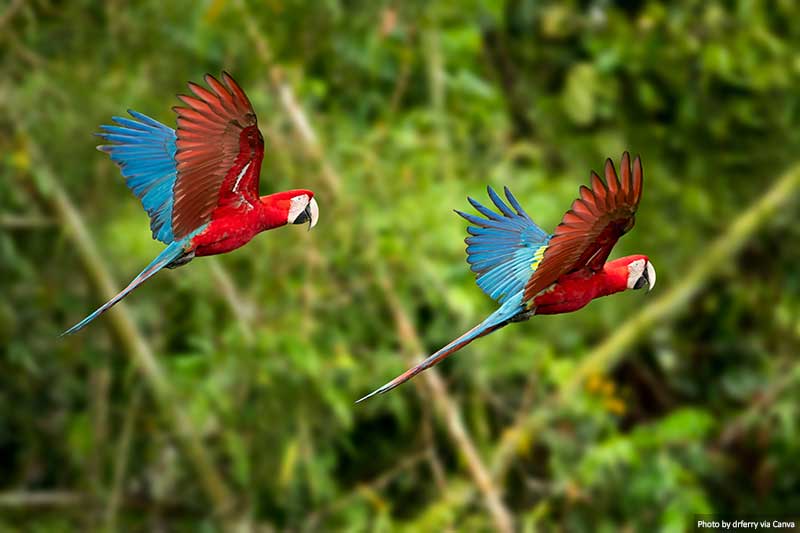 Features of the pampas tour:
You will see a lot more wildlife. Within 10 minutes of climbing on your boat on the Yacuma River you'll likely have seen tons of birds, turtles, capybaras, caimans and alligators.
You also get the chance to swim with pink river dolphins. Bear in mind that this will be in the same water where you'd just seen hundreds of alligators and caimans swimming in, and which is also home to piranhas! Although apparently, they don't come in the water near the dolphins.
You have the chance to see anacondas. Most of the tour companies offer an anaconda hunt where you walk through the grasslands trying to spot an anaconda.
You can also fish for piranhas and then eat what you've caught. Again, this is offered by most of the tour companies.
BUT you mainly just sit on the boat and go up and down the river, so this can get a little repetitive.
ALSO, to reach the pampas involves a 3-hour bumpy car ride from Rurrenabaque.
There are therefore different benefits to both tours, and so the best thing to do is a combination tour where you spend a couple of days (or however long you choose) in the jungle followed by a couple of days in the pampas, or vice versa. Most of the tour companies offer this, with the exception of Madidi Travel who only run jungle tours, so you would need to book your pampas tour separately with another company and spend a night in Rurrenabaque in-between.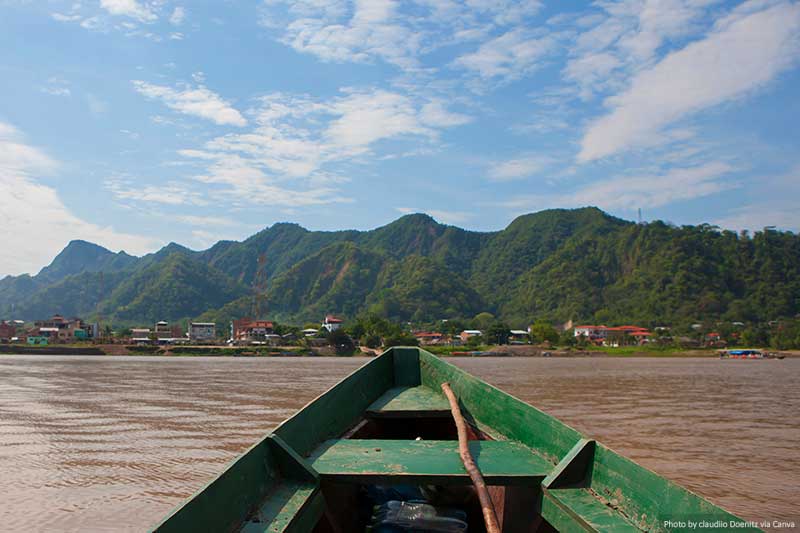 ADVERTISEMENT
CONTINUE READING BELOW
---
Choosing a tour company
There are many tour agencies in Rurrenabaque and it is worth spending time researching online and reading up-to-date reviews of the different companies before booking anything. One important thing to research is how much emphasis the companies place on promoting eco-tourism and protecting the habitat and wildlife. Most importantly, do not choose a company that allows you to feed or touch wild animals! Some of the cheaper agencies such as Fluvial Tours are known for this, but no matter how much of a budget you're on, and how good the photo of a monkey on your shoulder looks, don't support a tour agency which allows this.
It is recommended to choose a more expensive but reputable company in order to make sure you are getting the best experience possible and in an ethical way. Look for agencies that use local guides from indigenous communities, care about the wildlife, don't allow feeding or touching of the animals, provide drinking water so you don't have to bring plastic bottles, and generally try their best to be as eco-friendly as possible. Besides ethical considerations, what you experience on the tour will depend on how many nights you choose and which agency you book with, so make sure to find out all the details before you book.
Key things to ask the tour companies include:
What is the maximum number of people per guide?
Who are the other people on your tour? If you're booking in person at the last minute ask who you will be on the tour with. For example, if you're travelling solo you may not want to do a tour with only couples.
Where will you be sleeping? Mashaquipe is one of the few agencies to offer camping in the jungle on one night of their jungle tour, but otherwise, you will likely be staying in lodges. Ask if these are dorms or private and whether bathrooms are shared or private.
Whether the guide speaks English. This isn't always a given, especially with the really cheap agencies.
What food and drinks are included. Generally, all agencies will include all meals and soft drinks, with alcoholic beverages available to buy for an extra cost.
Ask whether it's possible to swim with the river dolphins on the pampas tour (this will depend on the season, water levels, etc).
Whether there are any other activities included. For example, Mashaquipe include building a raft and sailing it downriver as part of their jungle tour.
What are the extra costs? Entrance fees for Madidi National Park (Bs 200) and the Pampas (Bs 150) usually aren't included in the quoted price.
Recommended agencies
A few recommended agencies include Mashaquipe Eco Tours, Bala Tours, Madidi Travel and Dolphin Travel.
All of these more reputable companies inevitably come with a higher price tag but are worth the extra cost. If you are flexible with your travel plans and want to try and save some money, the best thing to do is turn up in Rurrenabaque, visit the different tour companies, and book your tour directly a day or so before so that you can negotiate the price.
ADVERTISEMENT
CONTINUE READING BELOW
---
What to pack
The main things that you need to pack are mosquito repellent and long trousers. Mosquitoes are a nightmare in the jungle, especially in the rainy season, so be prepared! You should also take long-sleeved tops for the evenings and t-shirts/vests for the day as it can get very hot. If you plan on swimming with dolphins on the pampas tour you'll also need swimwear. Finally, bring a head torch, sun cream and some cash in case you want to buy beers.
You can generally leave your bags, valuables or anything else you don't need at the tour agency on the morning you depart. It's also worth noting that if you are doing a combination tour, then between the jungle and the pampas you will need to go back through Rurrenabaque. Check with your agency but it's likely they'll make a short stop at their offices in between, so you can drop stuff off and pack fresh clothes before the second part of the tour.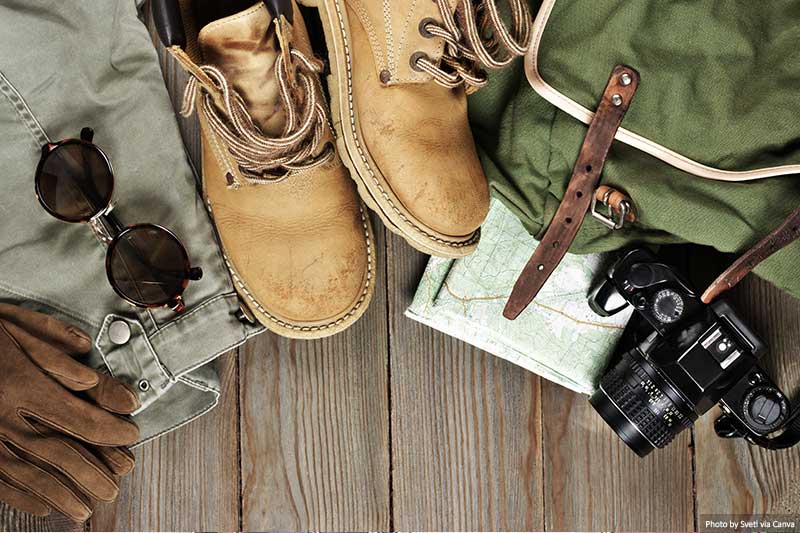 ---
Summary
Visiting the Amazon Rainforest is a bucket list activity and Bolivia provides the perfect opportunity to tick this off your list. There really is nothing better than waking up to the sounds of the jungle, spending a day wildlife spotting, and then topping your day off watching a beautiful sunset over the Amazon whilst sipping a cerveza (beer).
Ready to book? Search for:
---