If you're visiting Vienna for a good number of days, then you may also be considering a day trip to Bratislava. Luckily Bratislava is really close to Vienna making it an easy place to get to. There are also multiple ways to get there such as day trips and boat cruises.
To help you plan a trip here is how to visit Bratislava from Vienna. You could also do this in reverse too, ie visit Vienna from Bratislava.
Day Tours
One of the easiest ways to visit Bratislava from Vienna is by going on a day tour. You'll find various options available on GetYourGuide and a benefit to these is that they include transport to and from Vienna. They also include a walking tour once you're there and some free time to do what you like afterwards. Some of these tours are by bus and also include a return boat as part of the journey. Below you'll find a few options.
Duration: 6 hours – 1 day (depending on tour)
Tour options:
Boat cruise on the Danube River
Another way to get to Bratislava is by taking a boat. This would be a great way to travel especially in the summer, where you can sit back and relax as you cruise down the Danube River towards the city. The company offering this cruise is TwinCityLiner and your arrival point in Bratislava is just below the Old Town along the river. You'll also find tickets available for a return trip, or just a single journey.
Duration: 1 hour 15 (approx.)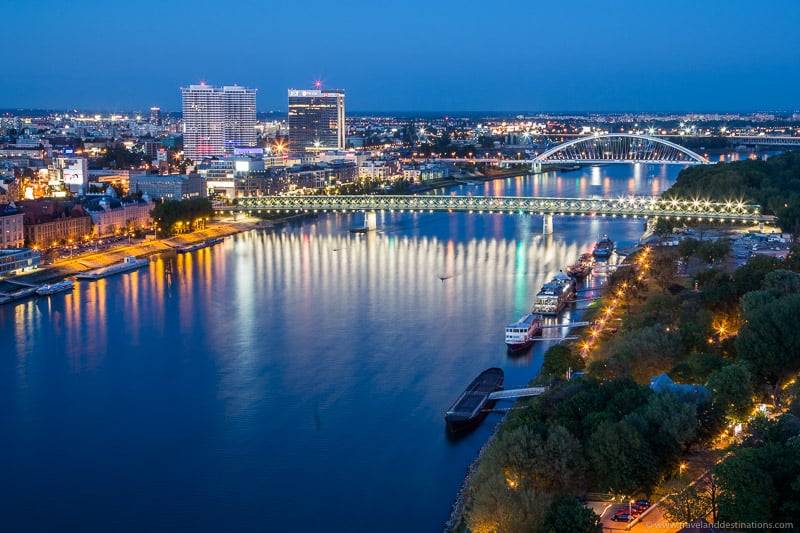 Take the bus
The bus is another great option for visiting Bratislava and the journey takes between 1 to 1.5 hours. The benefit of travelling this way is that it's very cheap and you might be able to find tickets for as little as €7.99 each way. We recommend Flixbus as a good option for buses as they are comfortable, clean, affordable and generally provide a good service all-round (we have used them many times ourselves).
For arrival in Bratislava you'll find various options. "Most SNP" is really close to the Old Town and great for if you're on a day trip. "Bratislava central bus station" is a little out from the Old Town but if you're staying the night might be a good option if you're hotel is close. Bratislava Einsteinova is just across the main bridge "Most SNP" and would also be a good option for a day trip.
Duration: 1 – 1 hour 30 (approx.)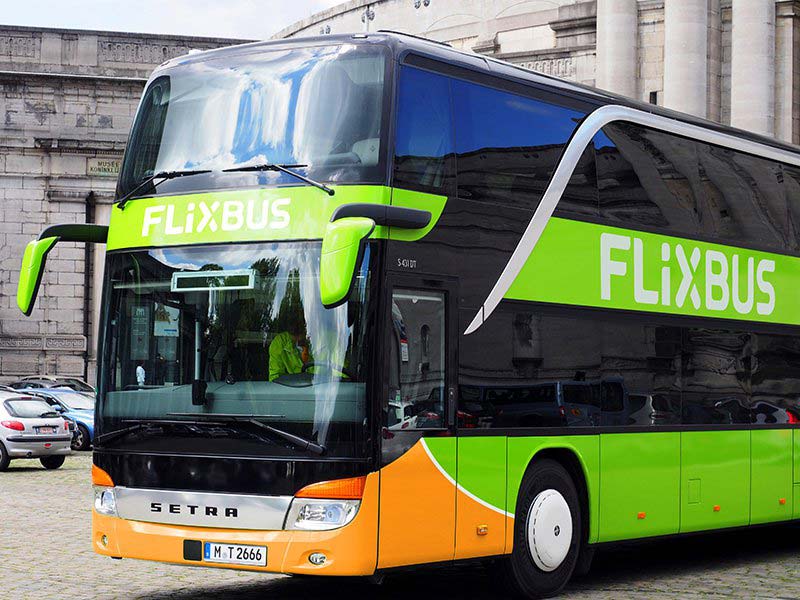 Take the train
The train is a quick way to travel between Vienna and Bratislava. This gives you the advantage of being able to stand up and walk around during the trip. To find tickets have a look on Omio, Trainline or Austria's national website OEBB. We'd recommend taking the train to "Bratislava hl.st." which is a little north of the Old Town and around a 20-minute walk.
Duration: 1 hour (approx.)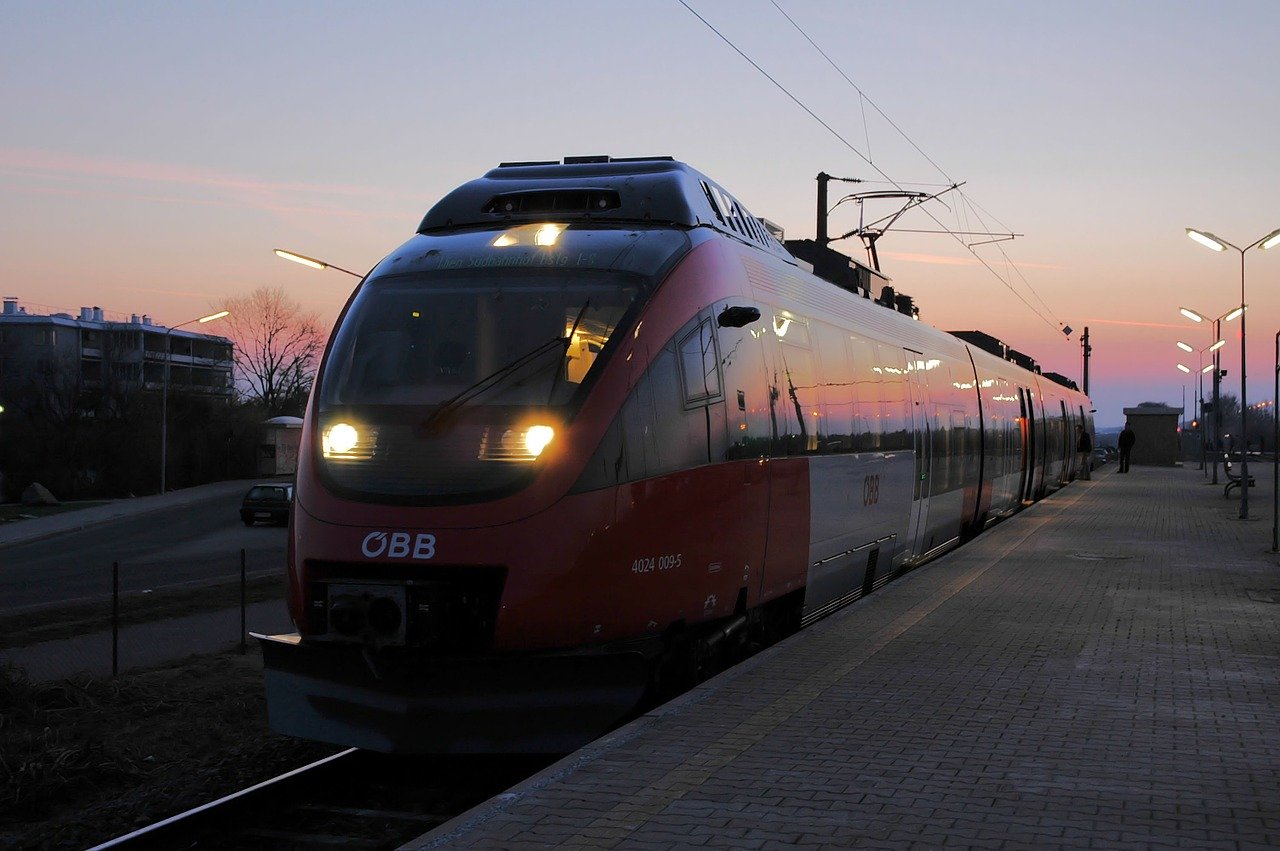 ADVERTISEMENT
CONTINUE READING BELOW
Drive
Finally, another option is to drive. This might be a good option if you're having a road trip to see several places either in Austria, but also in Slovakia or other countries. This will likely be the most expensive option and also comes with fuel and parking costs, although if you're travelling in a group or family then it might be a good choice. If you're needing to rent then have a look on RentalCars.com for some options.
Duration: 1 hour (approx.)
---
Tours and activities
---
Summary
Bratislava is really easy to get to from Vienna, making it a great day trip option. This also makes it a great option for a multi-destination trip, such as if you included Vienna, Bratislava and Budapest in your itinerary.
Related Articles