Having Lightroom lifestyle presets in your toolkit, means you can not only speed up your photo editing routine, but also make your images look consistent. The presets usually allow adjusting your images and correcting colours in a straightforward way.
Some lifestyle presets affect shadows and highlights, while others allow getting beautiful colours with accurate depth levels. The best thing about these tools is that you can customize them for a particular effect you want to achieve.
They are available in .lrtemplate and .hmp formats and can be used for improving RAW and JPG photos. The filters run smoothly in Lightroom Classic, CC, CS4 +, as well as a mobile version.
Note: presets and actions can help you achieve certain looks but don't do all the work. Your images might require additional editing/tweaks. Learn more about photography presets and the good things to know. This article and the presets mentioned have been developed and are provided through our partner FixThePhoto and contains affiliate links.
---
1. Free Lightroom Presets Pack
This is a large collection of free lifestyle presets, which was developed with social media requirements in mind. If you need to edit photos with one person or a group of people, you can take full advantage of these filters.
The presets have been carefully tested on a huge variety of shots with dark and light skin tones. Once you're done editing, you'll get a beautiful lifestyle photo that you'll be proud to share.
The great news is that such presets work equally well with images taken with professional DSLRs as well as standard mobile cameras. Thus, you can easily improve your pictures, share them on Instagram, Facebook, etc., and receive many positive comments.
Presets in pack: 10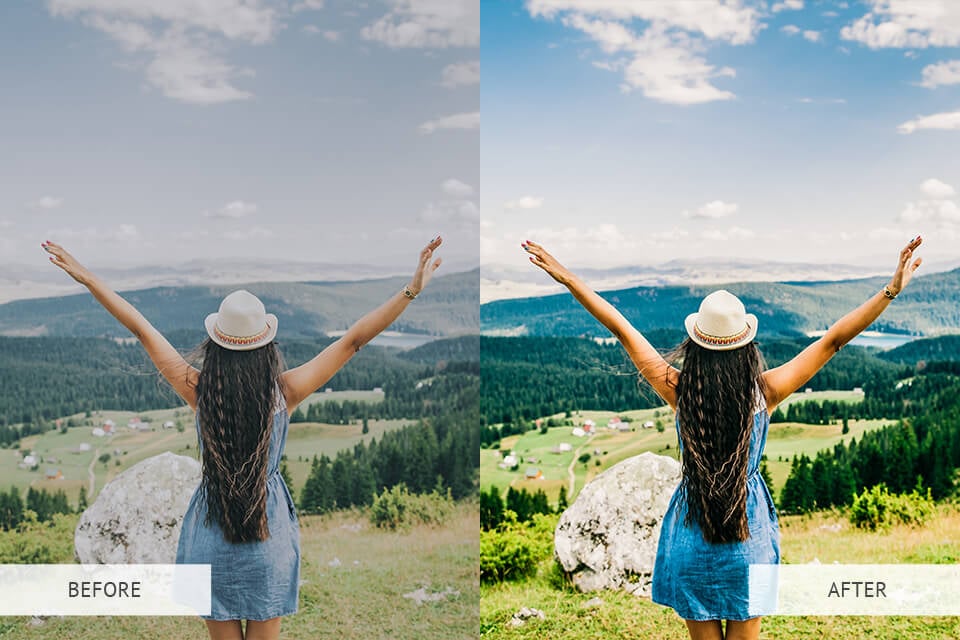 2. Matte Lightroom Presets
If you are after a matte effect in your lifestyle photos, you should download this collection of Lightroom presets for lifestyle photography. Each filter can nicely embellish your images with matte touches by washing out colours and muting hues.
Depicting moody and raw emotions isn't really easy, but you can try to highlight those in your lifestyle photos by use of these matte presets. They will establish a nice balance between contrast, light, and shadows. What's more, these filters are suitable for editing both indoor and outdoor photos.
Presets in pack: 130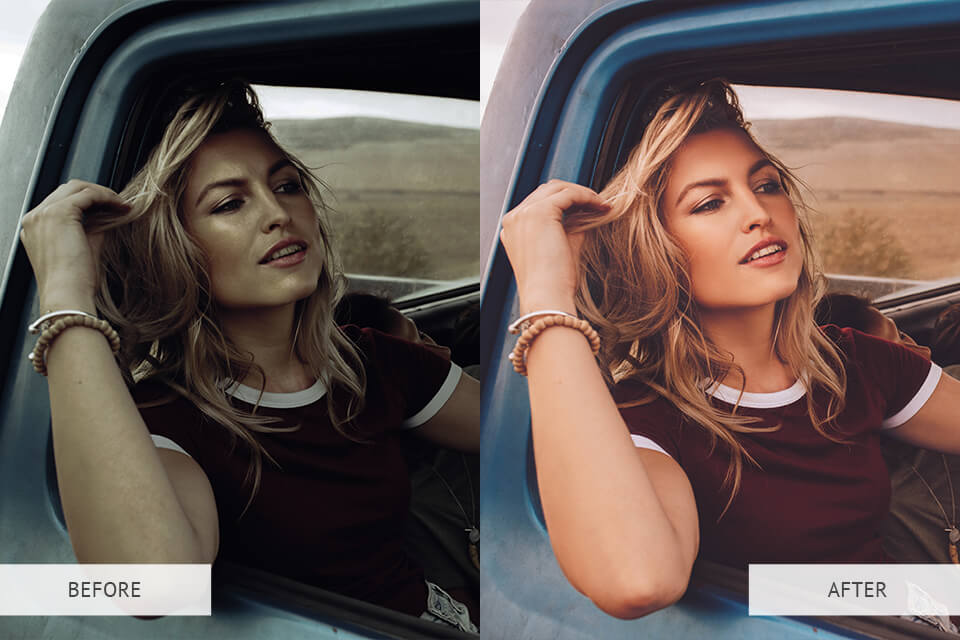 ---
ADVERTISEMENT
CONTINUE READING BELOW
---
3. Sepia Lightroom Presets
The filters bundled here allow getting atmospheric and even mysterious photos in a matter of seconds. The set is truly universal, so you can use it while editing portrait, landscape, wedding, and even cityscape images.
Sepia presets complement a photo with a certain mood without degrading its original beauty. A picture acquires a slight brown toning with raised contrast and defined details. You can apply a preset to accentuate shadows or choose another one for brightening a photo.
Presets in pack: 60
4. Dark Moody Lightroom Presets
Use these Lightroom lifestyle presets to enhance your pictures with dark moody tones in several clicks. Using these effects, you can experiment with inky blacks, faded and saturated tones depending on the emotions you want to evoke with your images.
Either you are after dramatic effects and saturated dark moods, or muted and gentle tones, you can find a suitable filter in this collection. There are even some options that raise brightness and add warm tones, while others fully transform a neutral photo into a moody art piece. The best thing is that skin tones aren't degraded.
Presets in pack: 40
5. Chocolate Dramatic Lightroom Presets
Embellishing your photos with beautiful chocolate tones is a great idea especially if you want to give your works a timeless feel without reducing clarity. This way, you can also make your photos warmer, highlight joyful emotions and turn an ordinary shot into a movie-inspired scene. Such colour correction is really difficult to achieve on your own, but you can effortlessly cope with the task using these lifestyle presets.
If you are looking for universal tools to edit both studio and outdoor shots, these presets can definitely come in handy. They can easily fix lighting issues, complement a scene with gentle chocolate tones and slightly violet hues.
Presets in pack: 25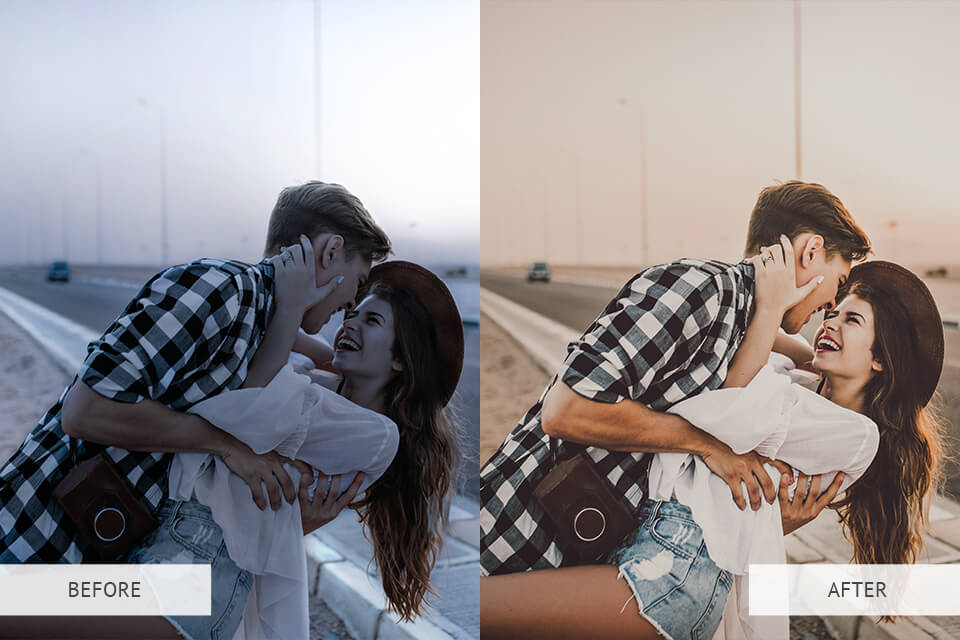 6. O&T Lightroom Presets
The orange and teal colour combination is highly popular among social media users, and if you want to give your photos such a finish, then use any preset from this bundle. By applying these filters, you can make the entire scene brighter and livelier, which works especially great for outdoor photos taken at the seaside.
The range of images you can edit with orange and teal presets is large, starting from lifestyle and travel photos, and ending with urban and aerial images.
Presets in pack: 30
---
ADVERTISEMENT
CONTINUE READING BELOW
---
7. Newborn Lightroom Presets
If you are a newborn photographer, who feels inspired by Jenna Alcala's images, this collection of Lightroom lifestyle presets is just for you. They allow correcting colours, whilst preserving the tenderness and innocent such images usually reveal. Edited photos look beautiful and cute with the focus on a baby.
Some filters affect luminance and whites in warm tones, while others accentuate pink tones, which results in a clearer and more professional final look. You can also use a preset to reduce saturation and highlights.
Presets in pack: 40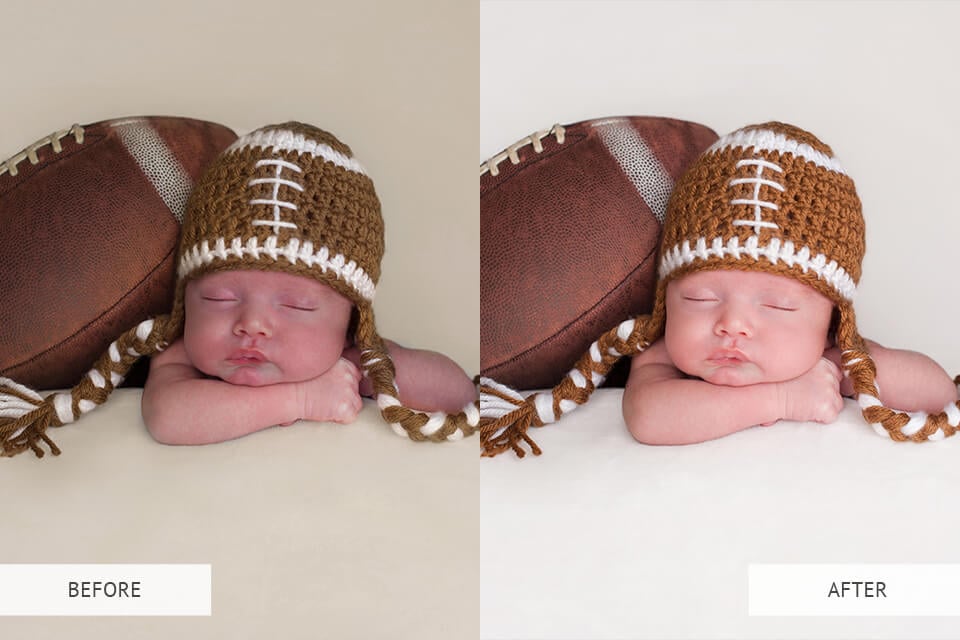 8. Honeymoon Lightroom Presets
An amazing collection of top-tier presets for editing wedding, lifestyle, and love-story photos, complementing them with cinematic matte toning. Images acquire soft and romantic colour mixes, which makes them more eye-pleasing.
Using these presets, you can mimic the atmosphere of old-school vintage films and make colours more saturated.
Applying one and the same presets to different photos, you will get absolutely different results. This largely depends on the individual characteristics of an original shot. Anyway, these filters can become your go-to image-editing instruments for a variety of scenarios.
Presets in pack: 30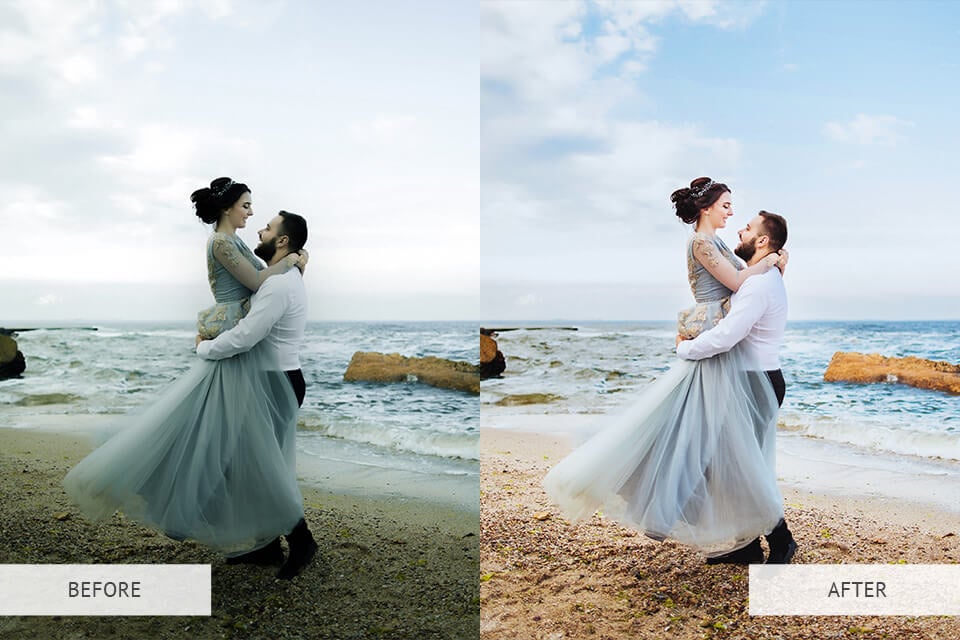 9. Film Lightroom Presets
Those admiring the beauty of film photography and trying to replicate that look in their digital images can derive benefit from this professional collection of Lightroom lifestyle presets. They are created to help you give your photos a recognizable colour correction.
There is a nice variety of presets to choose from, so you can apply filters that transform colour images into B&W pictures, make colours muted and add other effects you may like.
Presets in pack: 30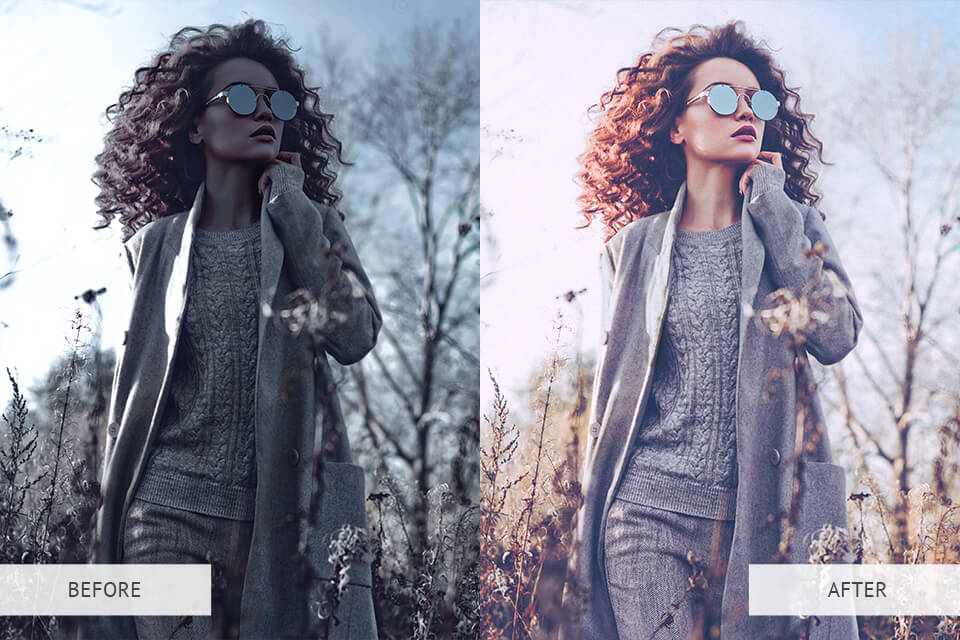 10. Free Wedding Lightroom Presets
Wedding photography is one of the most popular genres, and if you are involved in this type of shooting, make sure to download this collection of presets. The filters mimic different styles of wedding image styles, giving you an impressive range of variations while enhancing photos.
Each Lightroom lifestyle preset in this collection is created to tackle the most frequent problems with wedding photo editing, producing eye-catching results in a quick way. If you have a busy schedule and can't devote much time to photo post-processing, or just want to adhere to a particular coherent style, these presets are definitely worth trying.
Presets in pack: 10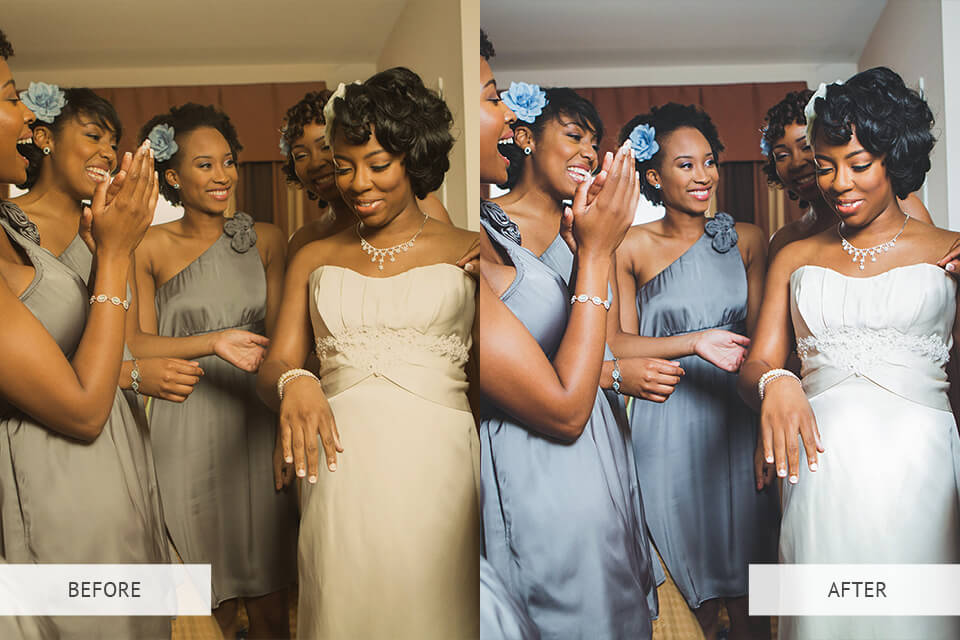 11. Free Portrait Lightroom Presets
When it comes to portrait editing, there are so many nuances to take care of. Fortunately, there is a special (and free) bundle of lifestyle presets that you can use to fix defects and highlight winning points in a quick way. Your portrait pictures will become vivid, acquire bright and fresh colours. These presets can also help fix different skin defects.
What makes the presets so popular is a beautiful glowing effect they add to a photo. This works especially well for engagement and bridal images, as well as portraits of teens when your main aim is to accentuate people's emotions.
The result you get after editing resembles works of professional lifestyle photographers.
Presets in pack: 10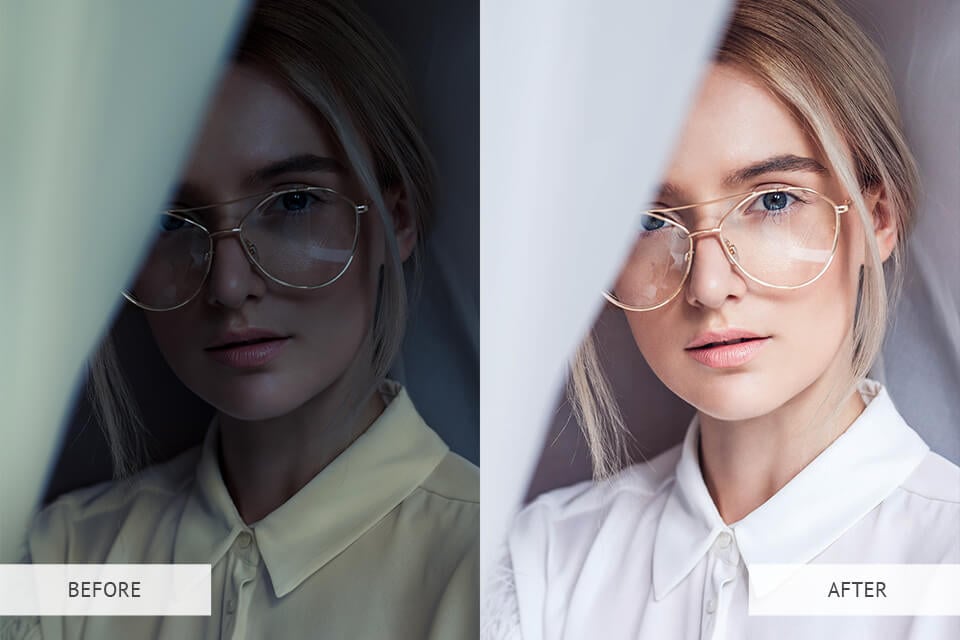 Related Articles