A common thing that airlines do is overbook the seats. This means that if everyone who had booked a ticket for the flight turned up, then there would be too many people and not enough seats available. The reasoning behind this is that people often don't turn up and it means they can still operate a full plane. It then gives more revenue to the airline and they could, in turn, operate cheaper flights for their customers (not saying they do that though).
If you're a frequent traveller there's no doubt that at some time you'll hear an announcement asking if anyone would volunteer to take the next flight in return for compensation. Before you jump on this opportunity there are things you should consider, as well as understand the process. This article is based on our experience with easyJet on a European flight. The exact process might vary between countries and outside of the EU.
Note: This is based on our own experience of being booked on a flight that was overbooked and what the airline did.
---
What might happen on overbooked flights
You arrive at the gate and hear an announcement asking for volunteers to take the next flight. In return, they offer various incentives such as a hotel, cash, the next available flight and a meal voucher. If you say yes then you'll wait aside just in case the flight doesn't end up being full (no shows etc).
If the flight does still end up being too full then you'll be escorted out of departures and to the customer service desk for the airline. They'll then book you onto the next flight, as well as the hotel and a taxi if necessary.
To claim the compensation (cash or voucher) you should either claim online, this might be an EC261 form, or call up. Always ask the process before you agree.
Also note this process might change between airlines and airports.
What's the compensation
The compensation may vary between airlines, but in the case of easyJet we were offered:
€500 cash (paid directly to your bank account – for us this was a few days later)
A hotel for the night
Meals in the hotel. For us, this was breakfast and dinner
The next available flight which was 9 am the next day in our case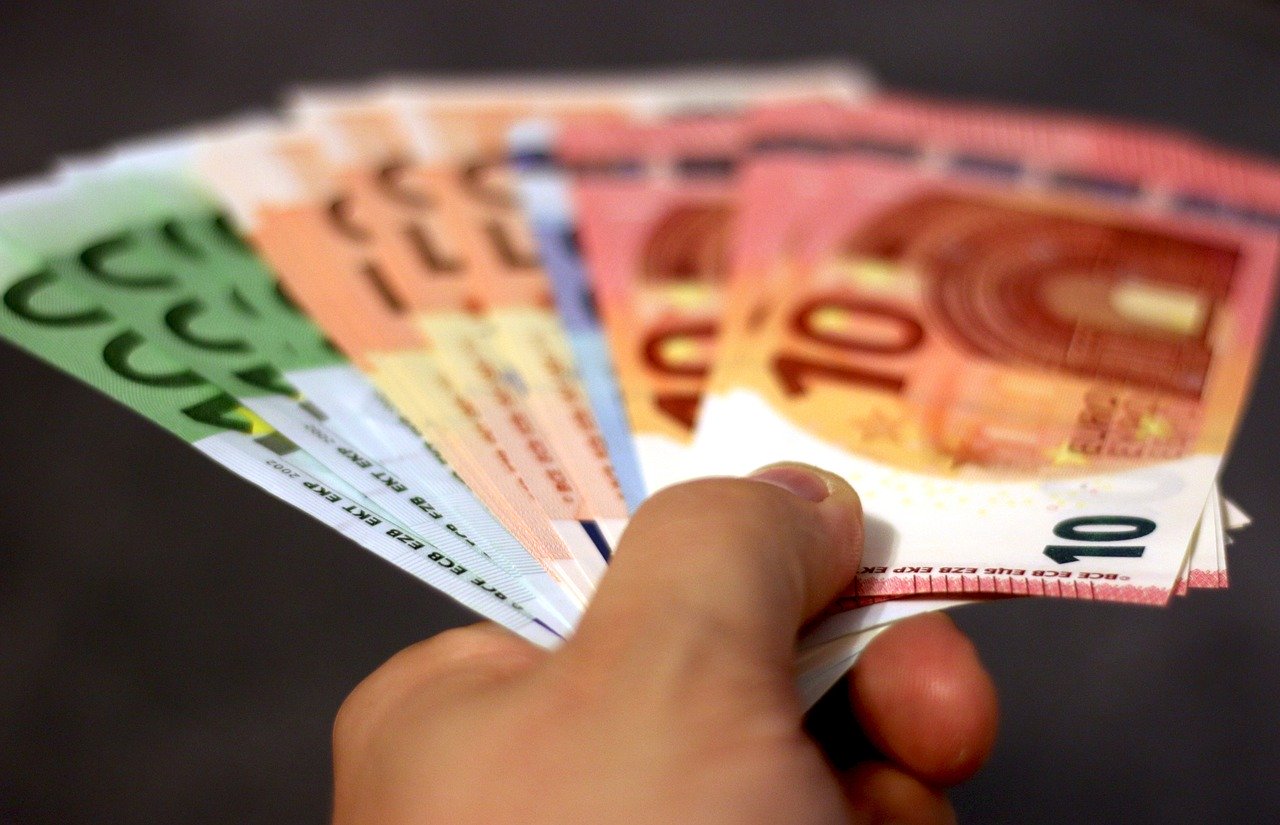 ADVERTISEMENT
CONTINUE READING BELOW
Things to consider before volunteering on overbooked flights
Although the money might be quite enticing, there are various things to consider before you offer to volunteer on an overbooked flight. These include:
How long is your trip?
First, how long is your trip? Is it an overnight trip, or a couple of days? Have you been to this destination before?
If you have quite a long trip or you've been to the destination before then it might not matter to you if you miss a bit of time. However, if your trip is very short then this could eat into valuable travel time and the compensation may just not be worth it.
When is the next flight and what time is it?
You should also consider when the next flight is and this should be the first thing you ask. If it's late the next day you'd be losing an entire day at the destination. However, if your overbooked flight is an evening flight and you get transferred to a morning flight then this isn't too bad.
Will you lose any money from pre-booked hotels or activities?
Another big consideration is whether you have pre-booked hotels, tours or activities. If you do then this could have a cost implication for you. Such as you lose the hotel booking which may be more than the compensation cost, or you miss out on experiences that you'd otherwise have had. Again, a super important consideration before volunteering for the next flight.
Do you have work the next day?
Do you have work the next day? And is there any flexibility with your employer. Will you have to take time off your vacation allowance and is it worth the compensation offered? These are all things you need to think about before making your decision.
Is the airline providing a hotel?
Although in our case we were provided with a hotel, this is an important consideration should your flight be the next day. Essentially you want to be as fresh as possible to what you'd have been if you'd taken your original flight.
Were you travelling for a special occasion?
Was your trip for a birthday, anniversary or another special event? If the answer is yes then you might be missing out on these celebrations and it's simply not worth the cash. However, if you're travelling a day or so early then this might mean you can travel on the next available flight, make some money and also be there for the special events.
ADVERTISEMENT
CONTINUE READING BELOW
How to guarantee you get on your original flight?
If you want to ensure you always get on an overbooked flight then here are a few things to try:
Check-in early
Check into your flight as early as possible. For some airlines, this might be days or even weeks in advance. Even if numerous days or more isn't possible then the day before is a good choice. On our easyJet flight, one of the customers tried to check-in on the day of the flight and wasn't allowed a seat due to the overbooking. We also checked-in on the same day of the flight but was successful, so maybe we did it slightly before. So the moral of the story is to check-in early to avoid this potential problem.
Be at the gate soon after it opens
Another thing to do is get to the gate as soon as it opens so that you can get through into the waiting area. If you're the last in line then you may be one of the people who get bumped off the flight if there isn't enough seats and there are no volunteers.
ADVERTISEMENT
CONTINUE READING BELOW
Summary
In summary, if there's no major impact to you in volunteering to get the next flight then it might be a good idea. You might get some cash which could cancel out how much you paid for the trip, and you may also be helping someone who really needs to travel that day, but who may be having trouble.
However, even though these scenarios do happen where flights are overbooked, in our experience there often isn't a need for the airline to ask for volunteers. So, as it's rare and quite unlikely that this would happen that might also be an incentive to jump at the chance to make this extra cash.
For European flights, you may also be interested in reading more about the official rules around compensation when you're denied boarding.
Related Articles