Cape Breton Island is on the east coast of Canada and in the beautiful maritime Nova Scotia province. The island is very rural and the landscape consists of a beautiful coast, as well as lots of hills, trees, lakes and various beaches. There are some dense and more populated areas on the island such as Sydney, Port Hawkesbury and various other places, but the majority of the island is sparse and spread out, with beautiful houses dotted around. If you are considering visiting Cape Breton Island, then keep reading this quick guide for tips and practical information, as well as things to do whilst there.
---
Getting around
To get to Cape Breton Island you could drive or fly. If you are driving you will need to head along the Trans-Canada Highway (section 104) and across the Canso Causeway. If you are flying you could fly into Sydney or Halifax Airport. To get around the island you would need a car so if you are flying I recommend hiring one.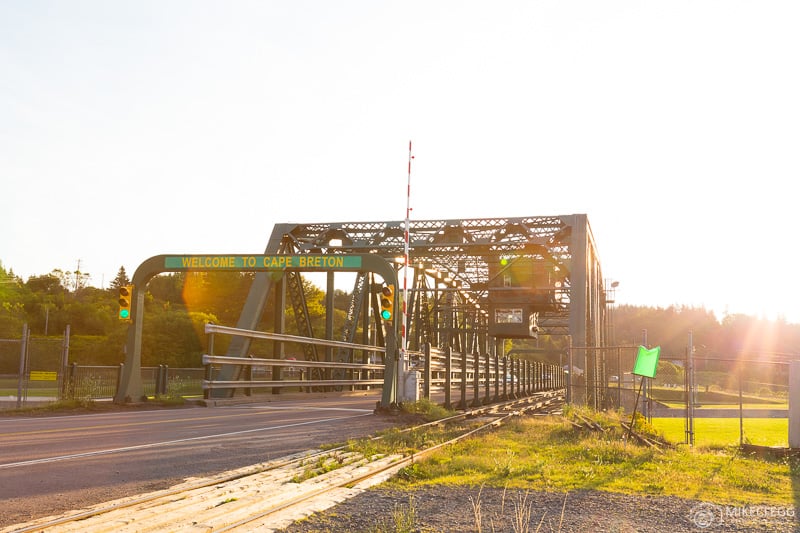 ---
What to see and do in Cape Breton
Here are a few of the things you can do when you visit Cape Breton Island.
Drive the Cabot Trail
One of the most popular attractions on Cape Breton is the Cabot Trail. This is an incredibly scenic 300km stretch of road that loops through the north part of the island and through the Cape Breton Highlands National Park. Along the route you'll find plenty of great lookout/observation spots where you can stop. There is also a small fee to enter the park. Head to the official links below for more info.
Cabot Trail website: cabottrail.travel
National Park website: pc.gc.ca/en/pn-np/ns/cbreton/visit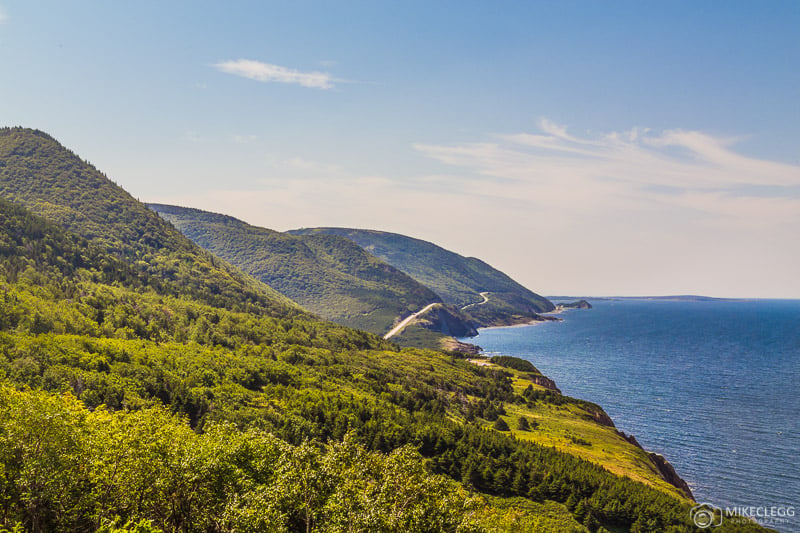 Go hiking
Cape Breton is famous for some of its hiking trails and there are 26 in the Highland National Park. The most famous is the Skyline Trail which provides spectacular views from the top. To find hiking trails throughout the island head to www.cbisland.com/hiking.
Head to a beach
There are several beaches within the island as well as along the coast. I found the water quite choppy at the coastal spots, but at some of the inner spots such as Marble Mountain it was pretty nice. A few beaches I've visited include Marble Mountain and Inverness. For more beaches on the island visit www.cbisland.com/things-to-do…beach.
Go whale watching
Along the Cape Breton coast, you will find tour companies offering whale watching tours. You then go on a boat for a couple of hours and the captain will aim to steer you in the direction of known spots for the whales and other wildlife. They often guarantee that you'll see whales, but when I went on one of these tours I had no luck and the only thing I saw was a seal and an eagle. However, I would definitely go again! To find a place for whale watching head to cbisland.com/things-to-do….whalewatching.
Visit for the Celtic Colours Festival
A great time to visit Cape Breton Island would be in October. Where you'll get to enjoy the beautiful landscape covered in amazing colours, as well as get to experience the Celtic Colours Festival. At the festival you'll find music concerts, workshops and other wonderful and cultural events.
More info: celtic-colours.com
Explore towns and villages
Cape Breton Island is a fun place to drive. Partly because it is so rural and quiet on the roads, but also because of the landscape and the towns and villages that you'll come across. Around the island, you'll find lots of beautiful towns, villages and ports, many with nice traditional architecture. A few places I liked included Baddeck and Inverness.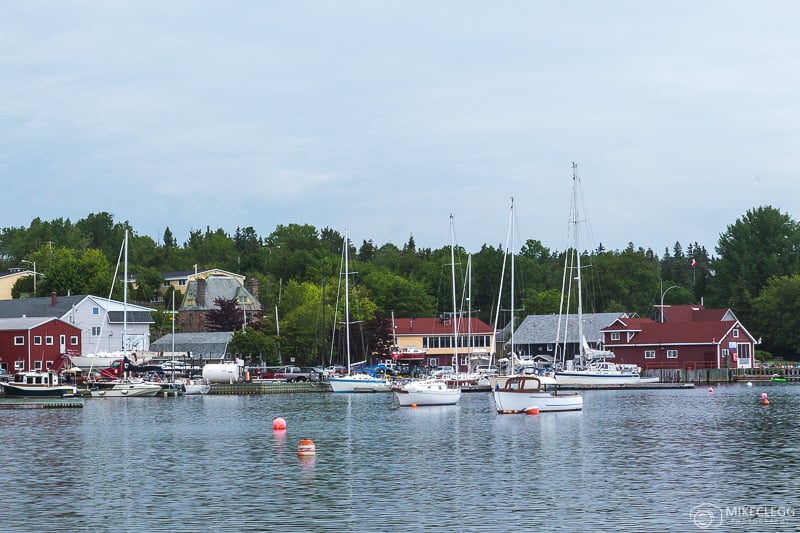 More things to do
For lots more ideas of things to do head to the tourism website cbisland.com/things-to-do.
ADVERTISEMENT
CONTINUE READING BELOW
---
Eating and drinking
Cape Breton is fantastic for seafood dishes and here I've had some of the most delicious lobster and mussels I've ever had. There aren't tons of places to eat and drink on the island, so I recommend doing your research for suggestions before you travel. Places I've been that was decent include The Rusty Anchor Restaurant and The Dancing Goat.
If you are camping or staying somewhere with cooking facilities, then your best bet is to get groceries from one of the large supermarkets throughout the island, such as Sobeys at Port Hawkesbury. You will also find several places to eat along the highways and roads such as Farmer's Daughter Country Market.
Liquor
Outside of bars and restaurants to purchase liquor/alcohol you will need to go to an NSLC store. There is a large store at Port Hawkesbury and then several more throughout the island. You can also purchase liquor at the Coop on the Trans-Canada highway. For food though this supermarket isn't that great as it has very inflated prices.
---
Places to stay in Cape Breton
Throughout Cape Breton you'll find various campsites, motels, guesthouses, inns and other accommodation. I've been to Cape Breton three times now, however when I've been I've always stayed at friends of my girlfriend's family, so unfortunately I can't recommend anywhere in particular. However, head to cbisland.com/where-to-stay or look on booking.com to start your search.
---
Tips for visiting Cape Breton
Keep an eye on your gas/fuel and don't stray too far without knowing where a gas station is
Take plenty of insect repellent
Download offline maps on Google as it works with GPS
Get a USB charger for your phone and a usb car lighter plug
Avoid driving at night unless you definitely know your way
Be wary on roads because of potential moose, deer and other animals that may jump out.
Stock up with bottled water and other items at major supermarkets at Port Hawkesbury or in Sydney. There are other stores throughout the island but you may be paying a lot more.
Also remember to follow the safety rules for wildlife from Canada National Parks: Ten tips to respect wildlife and stay safe!
ADVERTISEMENT
CONTINUE READING BELOW
---
Summary
Cape Breton is a beautiful destination and provides a perfect escape from busy city life. Being such a rural destination it's a great place to go to relax, unwind and see some stunning natural scenery.
For more information on visiting Cape Breton head to cbisland.com and novascotia.com…cape-breton
Ready to book? Search for:
---
Related Articles