Calgary, located in Alberta West Canada makes for a top winter destination. Being close to Banff National Park in the Canadian Rockies, the city is a great starting or finishing spot to visit the mountains. But as well as this there are plenty of fantastic things to also do in the city. Continue reading. Here are 5 of the top things to do if you are visiting Calgary during the winter.
---
1. See the city from the Calgary Tower
The Calgary Tower is an iconic part of the city's skyline and as well as being a great element for your pictures, it's a top attraction to visit. The Tower built in 1968 and 626ft/191 meters high, provides some of the best views of the city, as well as the surrounding prairies, and on a clear day the nearby Canadian Rockies.
When visiting you'll be able to get these views from either the Sky 360° revolving restaurant or from the observation deck. A great feature of the observation deck is the complimentary audio tour, where you will be able to learn about the city, some of its history and about specific landmarks you'll see.
Website and more info: calgarytower.com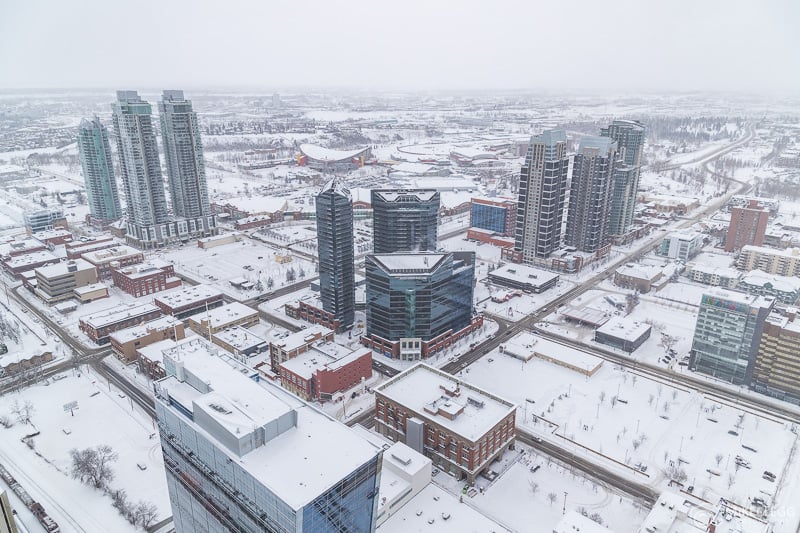 2. Go on a prohibition walking tour
Canada went through various prohibition eras, where the production, sale and distribution of alcohol was banned. You can learn more about this stage and what it was like by going on a walking tour with "Calgary Walks and Bus Tours".  The Prohibition tour is 2.5 hours long and at the end you'll head to the bar at the Fairmont Palliser where you can enjoy a special and unique cocktail created for the tour.
As well as the Prohibition Tour there are various others, including a Heritage Culinary bus tour, Exploring Calgary Bus Tour and many more. Head to the website below to learn more.
Website, prices and more info: calgarywbtours.com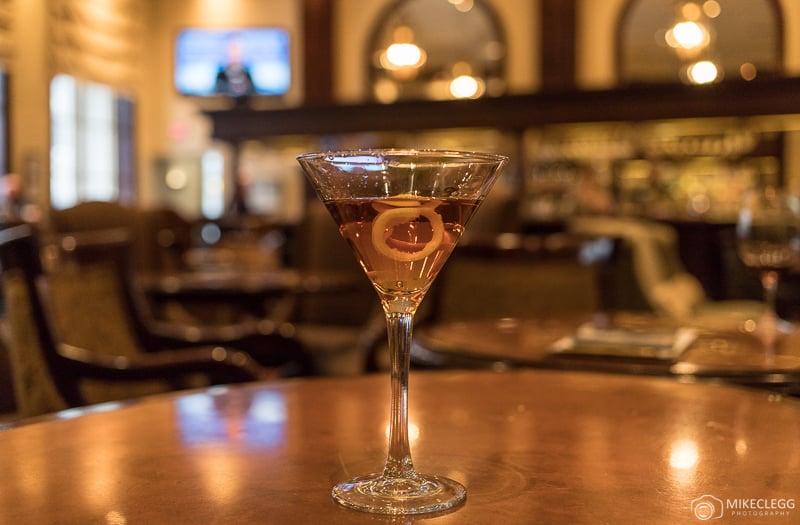 ADVERTISEMENT
CONTINUE READING BELOW
3. Enjoy views of the city from Scotsman's Hill
If you are wanting to enjoy epic views of the Calgary skyline and get some postcard shots, then head up to Scotsman's Hill. When visiting in the winter you may get to capture the city with a snowy landscape. I would also recommend coming up to this viewpoint around sunset/blue hour, which is a prime time to get photographs with beautiful light.
Location on Google Maps
4. Visit Studio Bell
Studio Bell is a national cultural institution dedicated to Music in Canada. The 160,000 square-foot building has been designed with stylish architecture by Brad Cloepfil of Allied Works Architecture and contains five floors with various music exhibitions. You'll find areas where you can learn about some of Canada's most famous musicians, sections for you to get hands-on with instruments, and there may even live demo performances too. During your visit I recommend starting on the top floor and working your way down.
Website, prices and more info: studiobell.ca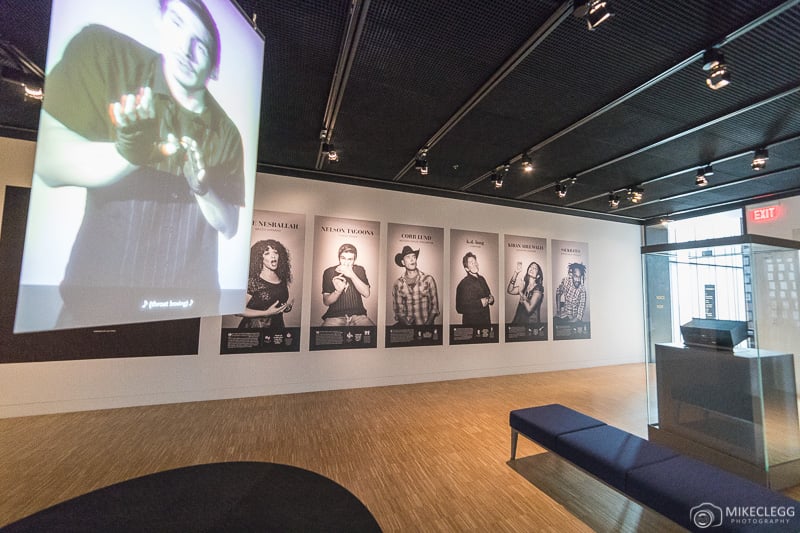 5. Enjoy a hockey game at Scotiabank Saddledome
A great experience is to watch one of Canada's favourite sports, Hockey. You could do this at the Saddle Stadium. If this is your first game, then grab yourself some snacks, beer, and get ready for an action-packed and somewhat aggressive battle between sides. These hockey games are highly entertaining with lots of intervals and entertainment in between and don't be surprised if you see a fight or two which adds to the enjoyment of the game.
Website, tickets and more info: scotiabanksaddledome.com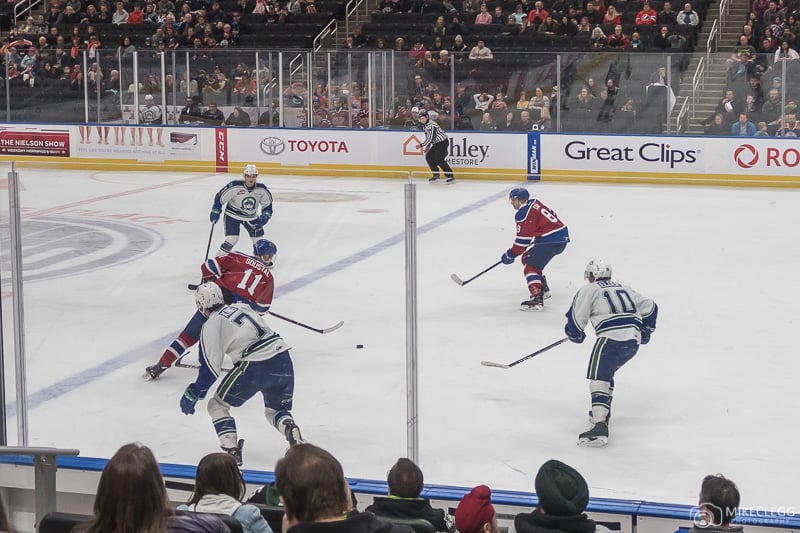 Summary
These are just a few of the top things you could consider doing during your visit to Calgary in the winter. For more information on visiting Calgary head to visitcalgary.com.
To start planning your trip to Canada and Alberta visit Explore Canada and Travel Alberta.
---
Tours and activities for Calgary
Here are some tours and activities you may like in Calgary:
Need a hotel?
Consider the Hyatt Regency, or The Fairmont Palliser which are both excellent and beautiful luxury hotels.
For other options head to booking.com or use the map below to start your search and find a good deal.
Related Articles