Toronto is one of the biggest and best cities to visit in Canada and has been growing at a staggering rate. The city is host to a mix of attractions and things to see and do, perfect for all types of traveller. From a huge number of parks, beaches and outdoor spaces to incredible viewpoints. If you are visiting Toronto, here are 10 of the top things you should see and do.
1. Visit the Toronto Islands
The Toronto Islands is where you will find those classic postcard pictures. The islands make for a great day out complete with beaches, a fairground and lots of other activities to do. From the Islands, you get a perfect view of the downtown city skyline and is one of Toronto's best viewpoints. For photographers be sure to visit here around sunset and into the blue hour.
Ferry information: www.toronto.ca (Search for Ferry Schedule)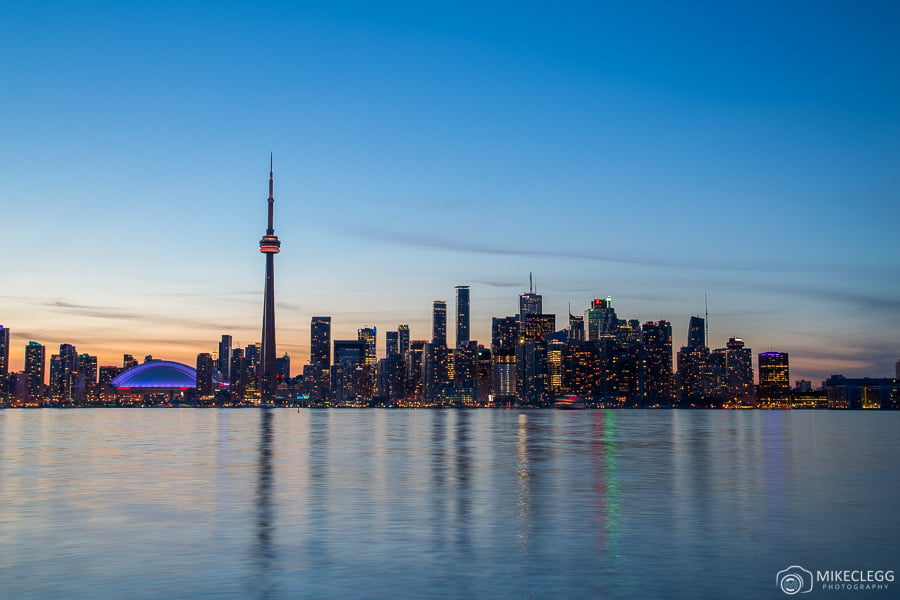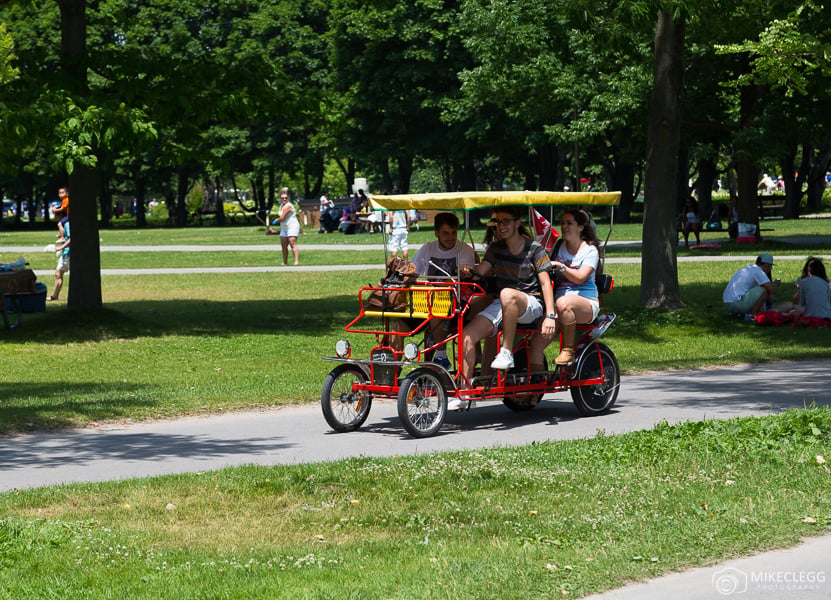 2. Watch the sunset at Riverdale East Park
A great place to watch the sun go down is at Riverdale East Park which is on a hill in the East of the city. If you visit in the winter and there's snow you would be able to toboggan here. Nearby this park you'll find the Danforth which is home of the city's Greektown and a great place to head for dinner.
ADVERTISEMENT
CONTINUE READING BELOW
3. View the City from the CN Tower
For breathtaking views of the skyline, head up one of Canada's most famous landmarks, the CN Tower. This 553m tower offers various observation decks as well as a revolving restaurant. After taking the high-speed elevator to the top you will be able to see a panoramic view of the city. For those after the ultimate thrill then consider the EdgeWalk where you'll be venturing out on top of the main pod at 356m high.
Website: www.cntower.ca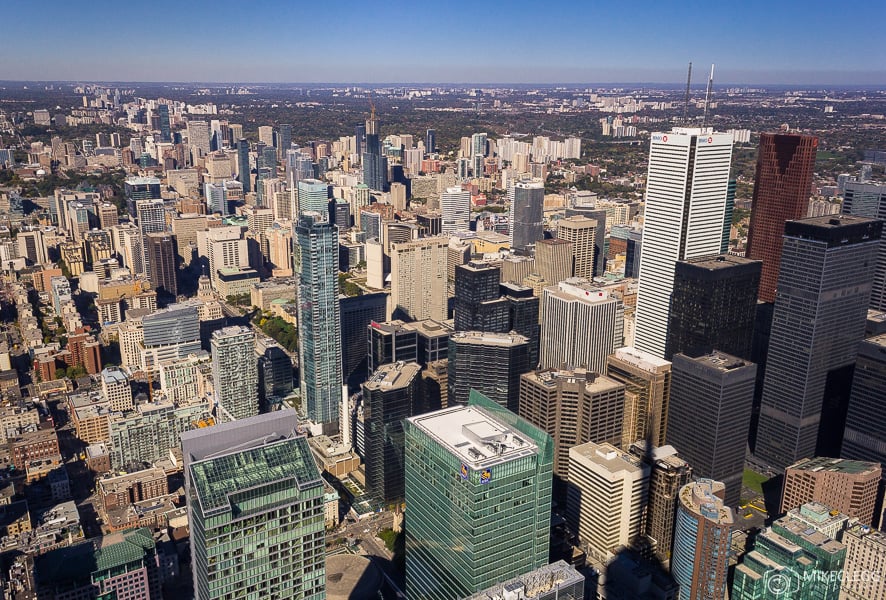 4. Go to a baseball match at the Rogers Centre
Right next to the CN Tower is the Rogers Centre and on some days you may be lucky to catch a glimpse of a game from the CN Tower when they open the roof. Being one of the most popular sports in North America you should definitely consider watching a game.
Website: www.rogerscentre.com
5. Walk around Downtown
When you walk among the skyscrapers of Downtown Toronto you may feel a bit like you are in Manhattan, New York City. In fact, Toronto is often used as a filming location for movies and TV shows that are set in New York (but it's cheaper to film in Toronto), so occasionally you may see those common New York yellow taxis on the street.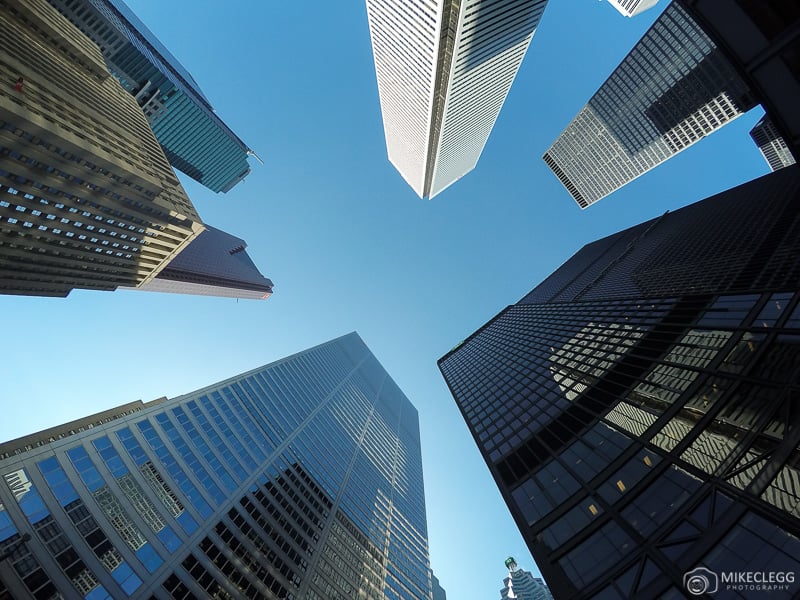 ADVERTISEMENT
CONTINUE READING BELOW
6. Relax on Sugar Beach
Toronto has lots of beaches, with one of the most popular being Sugar Beach, located very close to the city. Here you will have sand, sun loungers and a nice lake view all within the city limits.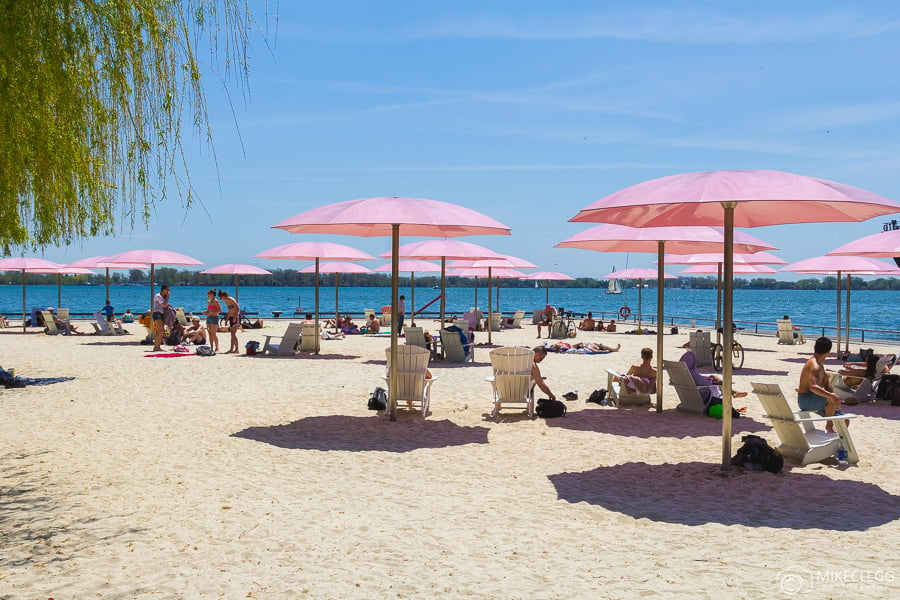 7. Visit the Rom
The Royal Ontario Museum is a great place for those that love art, culture and natural history. On the outside of the museum you will find the wonderful crystal-shaped facade designed by Michael Lee-Chin. For photographers, this is one of the city's many top photography spots in Toronto.
Website: www.rom.on.ca/en
8. Visit Ripley's Aquarium
To see exotic fish from all over the world then head to Ripley's Aquarium, located directly next to the CN Tower. This aquarium has around 16,000 aquatic animals (Source: ripleyaquariums.com), a huge underwater viewing tunnel plus fun activities for the kids.
Website: www.ripleyaquariums.com
TIP
Click here
to buy an advanced skip-the-line ticket.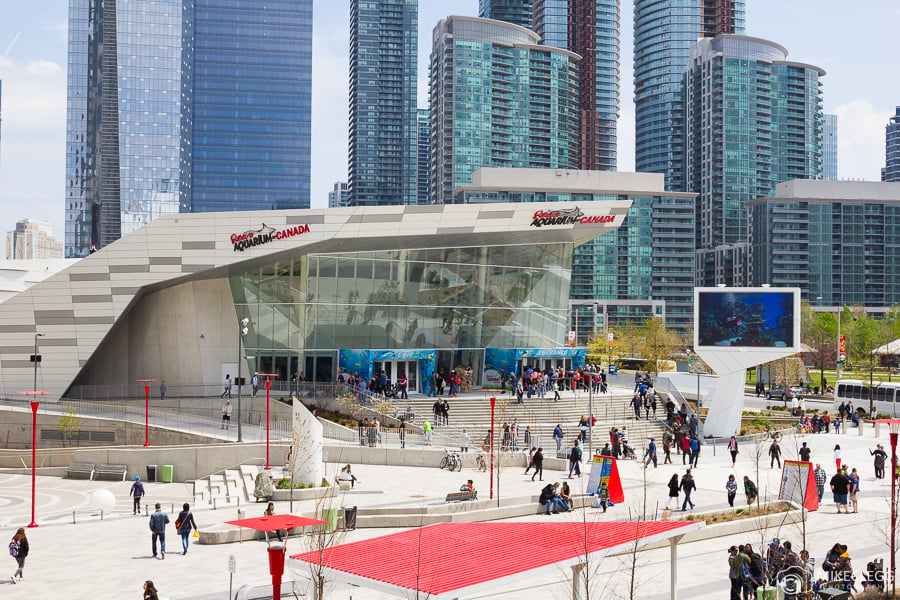 9. Take a day trip to Scarborough Bluffs
A great excursion is to visit Scarborough Bluffs located east of the city. Here you can do water sports, swim in the Bluffers Park Beach, have a BBQ or take a beautiful walk whilst enjoying views of the sheer white cliffs.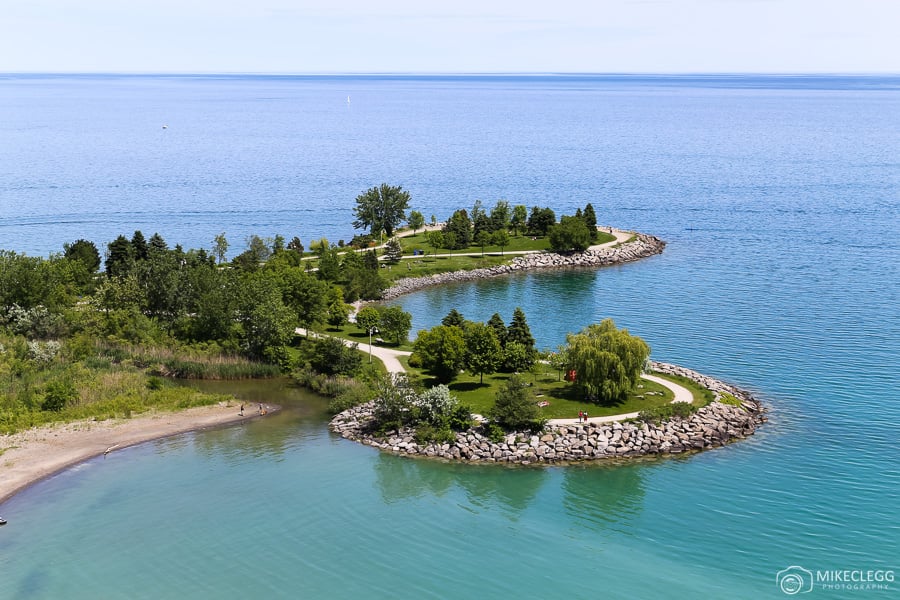 ADVERTISEMENT
CONTINUE READING BELOW
10. Explore UofT
Toronto has a beautiful university campus located in the centre of the city. It is often the setting of movies as well as used for wedding photography with beautiful old buildings and interiors. The campus is free to wander amongst and definitely nice to walk through as you explore Toronto.
Tours and Activities
Related Articles