Toronto is one of Canada's biggest and best cities. Located towards the middle of the country it is easily reachable through its international airport. If you're visiting Toronto with your family and children then you'll find plenty of great activities to enjoy. From relaxing and swimming at the beaches and outdoor pools, going to the Toronto Islands, or enjoying a day trip to Niagara Falls.
Are you trying to find some fun things to do during your visit? Here are some of the best things to do and experience in Toronto for families.
Head up the CN tower
The CN Tower is probably the most iconic building in the whole of Canada. Being one of the tallest towers in the city (and the world) at 553.33 meters you are sure not to miss it during your visit.
The tower lights up at night with various colours and looks quite spectacular. But as well as enjoying the tower from the ground, we'd also recommend you head up it. From the observation deck at 346 meters you'll get to enjoy some of the best views of Toronto. Or venture even higher up to the Skypod which is at 447 meters.
As well as the standard observation deck, another cool feature which kids are sure to enjoy is the transparent glass floor. This doesn't cover the entire deck, rather just a section, but it's a great place to look straight down and appreciate just how high you are. Plus children love standing on this. Don't worry about falling through. It can handle the weight of 35 moose (facts via cntower.ca).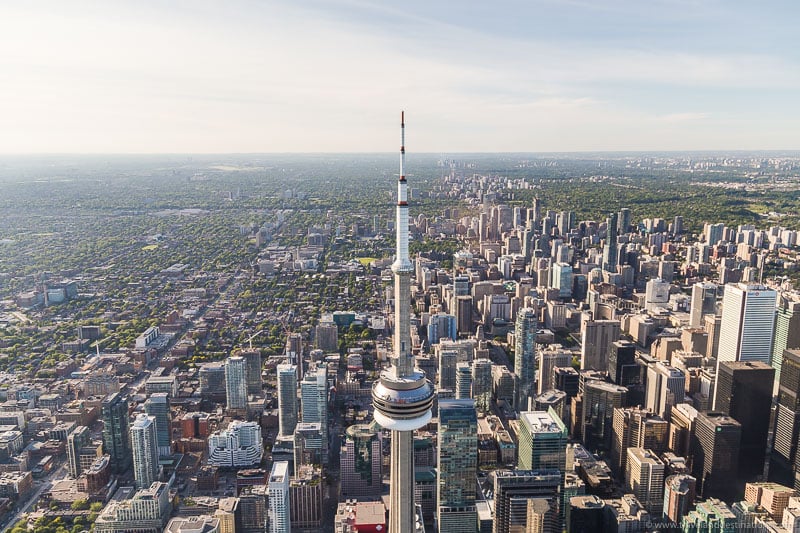 Explore Ridley's Aquarium of Canada
At the base of the CN Tower is Ridleys Aquarium of Canada. This is one of the best things to do in Toronto with children and families and it contains a huge range of marine life in various sections. Including a Canadian Waters section, Ray Bay, Planet Jellies, Rainbow Reef and Dangerous Lagoon. Kids will be fascinated by the colours and some of the creatures they see during their visit.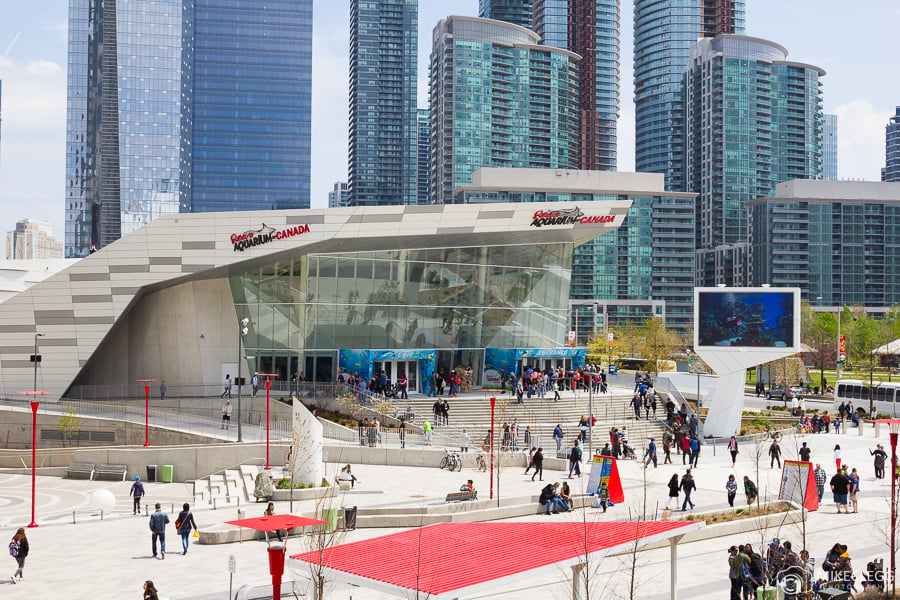 Visit the Toronto Railway Museum
As well as Ridley's Aquarium of Canada and the CN Tower, another activity that kids may like is the Toronto Railway Museum. Here you can learn about the city's railway system and in fact even outside the museum you'll see some engines (trains) which are free to wander amongst should you not want to pay to go inside.
A few of the things on offer includes a guided tour around the museum, a train simulator to see how you handle driving a train, and a fun activity for little kids (and adults) is the miniature train ride.
ADVERTISEMENT
CONTINUE READING BELOW
Go on a boat tour
A nice experience to do with your family whilst in Toronto is a boat tour. These generally last 1-2 hours and will take you around Lake Ontario close to Toronto and can be a fun activity for the family.  Some of the tour options available are traditional tall boats with large masts and sails and which make for a very cool experience.
Whilst on the tours (depending on which one you choose), you may get to hear some of the history of the area and get to learn about some of the iconic and historic buildings that you see along the way.
Tour Idea
Head to the Toronto Islands
One of our favourite things to do in Toronto is to visit the islands. From here you'll get to enjoy incredible views towards the city as well as lots of things to do.
Some of the activities you can enjoy include bike rides, walking around the park, relaxing on the beaches, canoeing or even spending some time in Centreville Amusement Park. The theme park would be a great experience for children.
To get to the islands you can get a ferry from Jack Layton Ferry Terminal and it goes to three different points. We'd recommend getting it to Centre Island which is the middle destination and closest to many of the attractions. See the ferry schedule.
You May Like
Relax on the Toronto beaches (summer)
A great feature of Toronto that is perfect for families and children is the outdoor beaches. You'll find several artificial ones along the waterfront including HTO Beach and Sugar Beach.
However some of the better ones for families would be Woodbine Park Beach (The beaches), Gibraltar Point Beach on the Toronto Islands, Cherry Beach and also the beaches at Scarborough Bluffs (in particular Bluffer's Park beach).
All these beaches are free too, you will only need to pay to get there, such as public transport and parking if you're driving. However, if your Toronto accommodation is very central then you may be able to walk to some of these.
Around some of these beaches you may find places to buy refreshments and snacks. However, not all of them have these facilities so we'd also recommend you take your own stuff with you.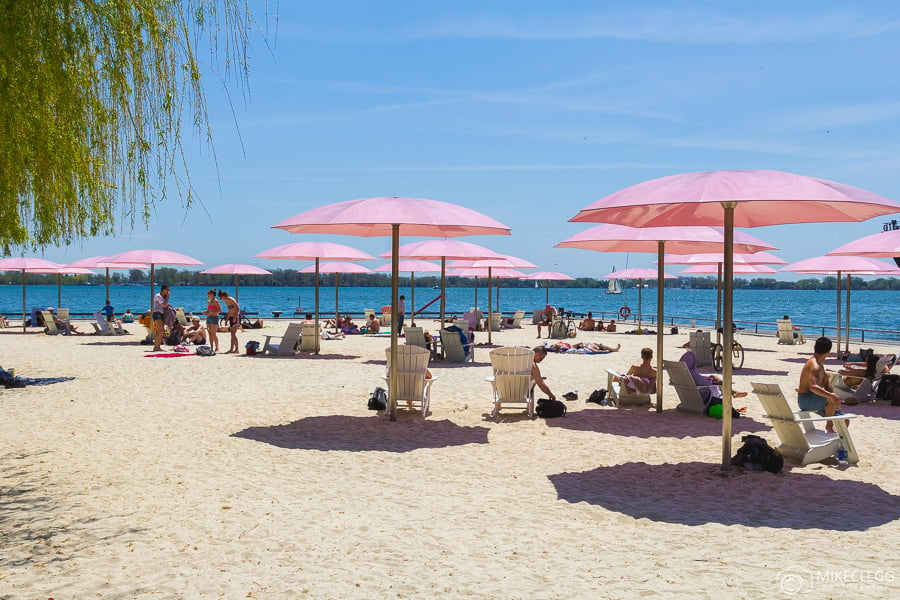 Head to the parks
Toronto refers to itself as "A City Within a Park" due to the sheer number of parks and natural spaces it has. Within the city are 1600 parks, 700 sports fields and more outdoor spaces covering around 8,000 hectares. Some of the best parks include High Park (also one of the biggest), as well as Trinity Bellwoods, Trillium Park and Riverdale Park East (which is also one of Toronto's best viewpoints).
A highlight of High Park and Trinity Bellwoods is that in the Spring there are cherry blossoms trees and these are fantastic to see. So be sure to visit some of these parks with your children and families during your visit to Toronto.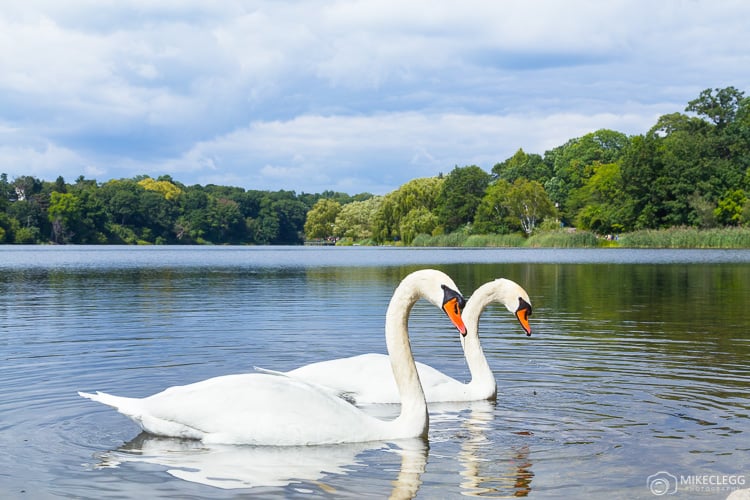 Visit the swimming pools (summer)
As well as beaches and parks Toronto also has various outdoor swimming pools to enjoy (around 58). These are perfect for enjoying on a warm summer's day and would be a great activity for the kids to burn off some energy and to cool down. For a list of the pools head to toronto.ca.
Go ice skating (winter)
If you're visiting in the winter then be prepared for it to be incredibly cold and you may even see snow. However, one of the best activities for families during this time is ice skating. This is possible on many outdoor ice rinks around the city. Including at Nathan Phillips Square and at the Harbourfront Centre Rink at the waterfront.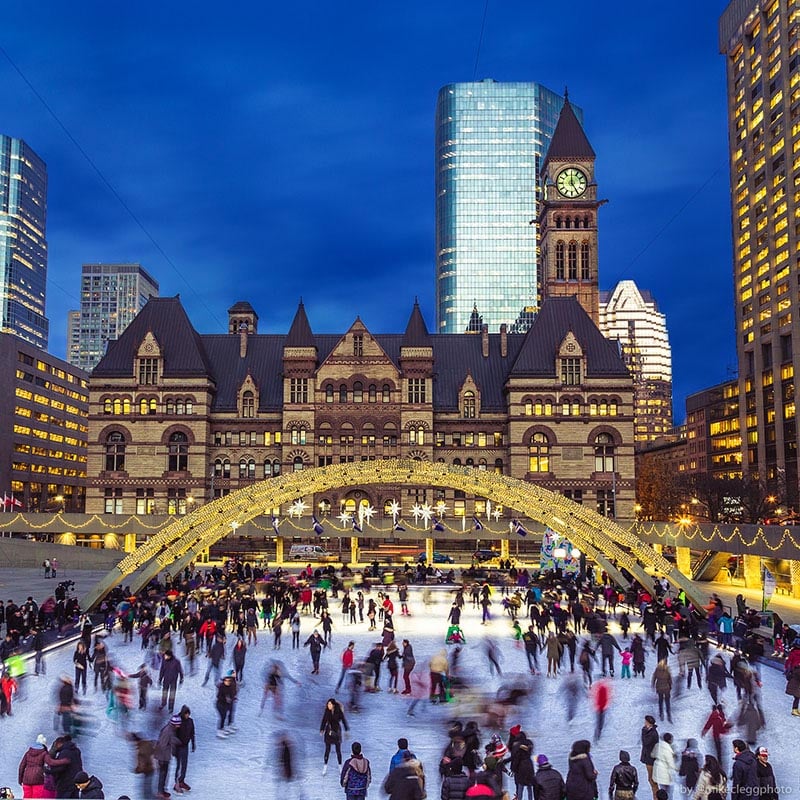 ADVERTISEMENT
CONTINUE READING BELOW
Go sledging (winter)
Another fun activity in the winter if it's snowed is sledging. One of our favourite spots for this is at Riverdale Park East as you'll find some great hills here, as well as top views of the city. The easiest way to get here is via the subway and stopping at Broadview station. It is then a short walk or you can get a Streetcar (tram) for a few minutes as well.
Watch a game
For a high-energy experience then watch a game, such as basketball and ice hockey. You can often watch games in the Scotiabank Arena and they come with a fast action-packed game and additional entertainment. As well as basketball and ice hockey, baseball is another option and you could watch a game at the Roger's Centre which is located right next to the CN Tower.
For any sporting event we'd recommend booking tickets in advance as they can sell out.
Head to Niagara Falls
One of our favourite things to do when visiting Toronto is to also take a day trip to Niagara Falls. Here you'll find plenty to do for families and kids as well as admiring this iconic waterfall. The falls are located south of Toronto and lie on the Canadian/USA border. Part of the falls are on the Canadian side (The Horseshoe Falls), whilst the American Falls and Bridal Veil Falls are on the USA side.
Niagara Falls is easily accessible from Toronto, by taking a bus, driving, or taking a tour. Whilst here as well as seeing and hearing the mighty falls from the lookout points, you can get up close through the Hornblower and the Journey Behind the Falls, or enjoy entertainment along Clifton Hill.
Although Niagara Falls can be visited just for the day we'd also recommend staying overnight as you'll get to enjoy some of the evening entertainment, including seeing the waterfalls when they are lit up in wonderful colours.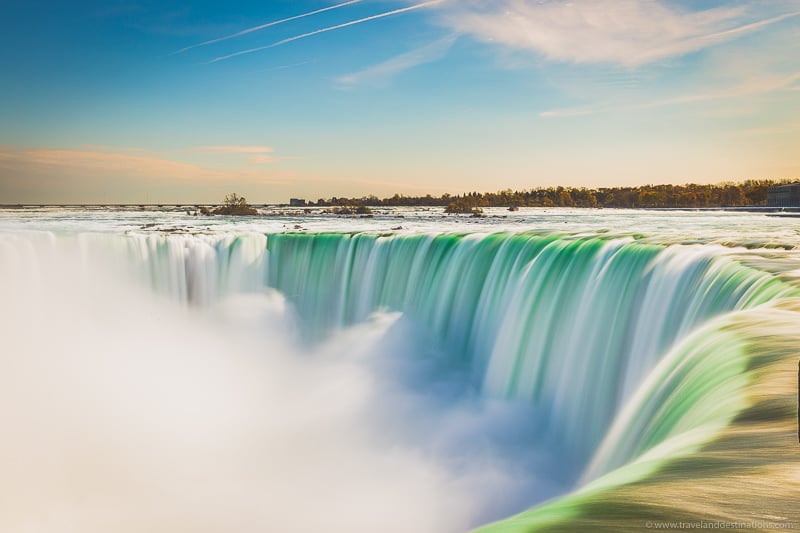 Summary
These are some of the best things to do with families and kids when visiting Toronto. Providing top experiences that can help make your trip to the city even better. Be sure to add some of these to your list when booking and planning your trip.
Tours and Activities
Related Articles