The Canadian Rocky Mountains in Alberta is one of the most beautiful destinations in the world. I have visited in the winter and was blown away by beautiful snowy landscapes, frozen lakes, tree-lined roads and incredible mountains. As well as this, there is the opportunity to head up to ski resorts, hit the slopes and get breathtaking views. If you're wondering just how beautiful this part of Canada is in the winter then keep scrolling to see lots of pictures I took during my visit. I have also included Edmonton and Calgary, which are just outside of the Canadian Rockies but are great places to visit alongside the mountains.
In collaboration with Travel Alberta and Explore Canada.
---
Edmonton
Edmonton is one of the largest cities in Alberta and has one of the coolest attractions to see in the winter, the Ice Castles. The Ice Castles are man-made and super photogenic. If you are heading to Edmonton with your family then this would be a great place to visit as the attraction comes complete with various slides and caves for the kids to enjoy.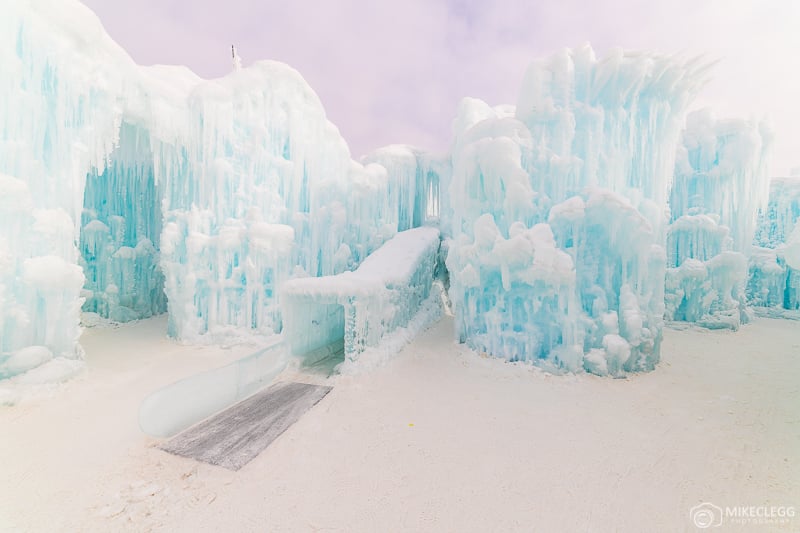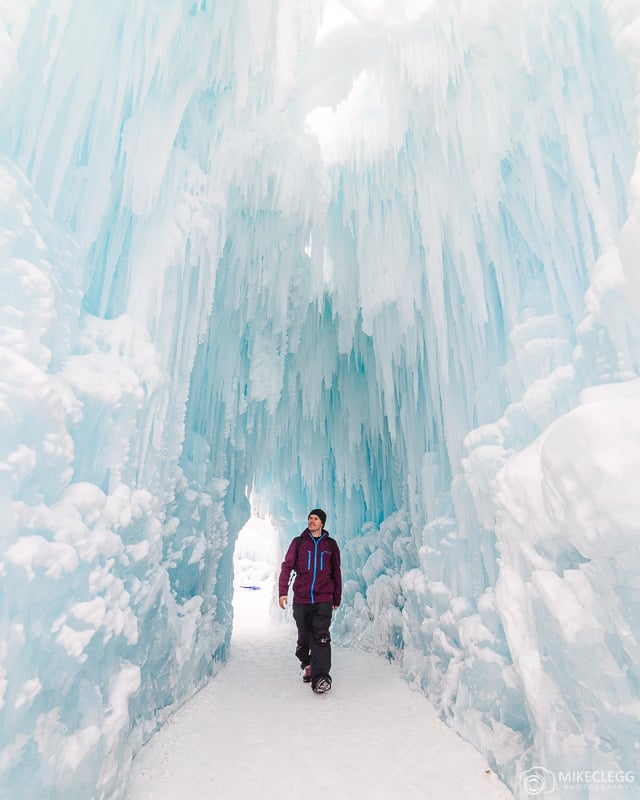 ADVERTISEMENT
CONTINUE READING BELOW
Jasper National Park
Jasper National Park is West of Edmonton and during the winter you'll get to enjoy ice canyons, the awesome Marmot Basin Ski resort and if you're lucky you may get to see the Northern Lights, which are common in this area due to Jasper being a "Dark Sky Preserve". I didn't get to see the lights on this visit due to clouds, but I would definitely head back and hopefully see them next time.
Wildlife
During my winter visit, I was lucky to see quite a lot of wildlife (mainly Elk). Below is one of the first I saw which is a male with huge antlers. It's so impressive seeing them in the wild, going about their lives at the peak of winter.
ADVERTISEMENT
CONTINUE READING BELOW
Maligne Canyon
A great winter activity is an ice walk along Maligne Canyon, such as available with Sun Dog Tours. You'll get fitted with boots and spikes, then get to see frozen waterfalls and walk along the frozen river that normally flows through the Canyon.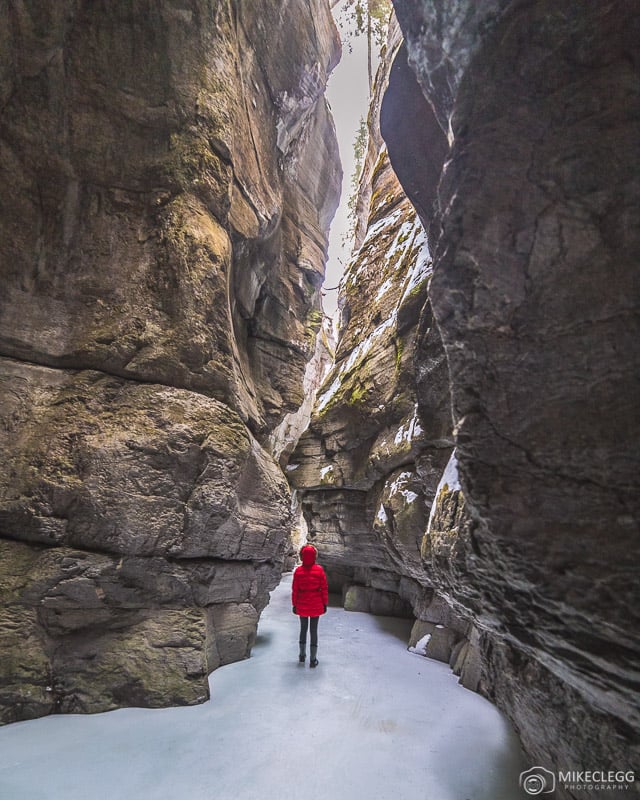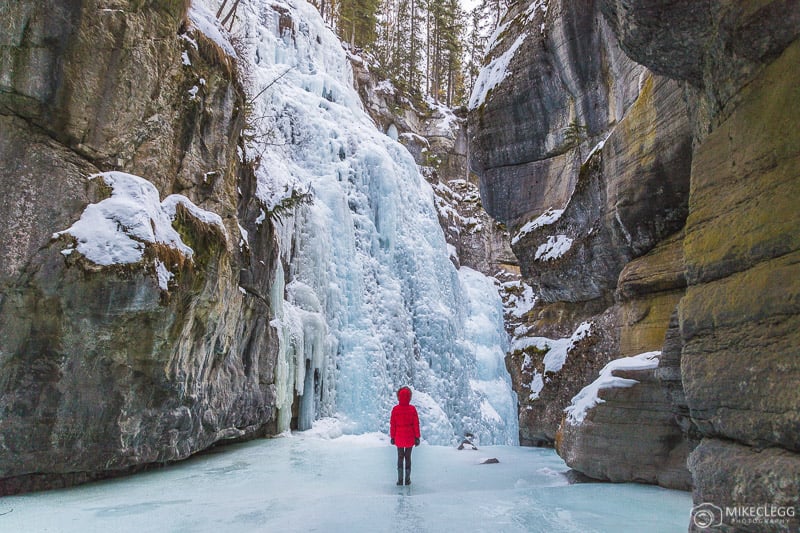 Marmot Basin Ski Resort
Marmot Basin is a ski resort in Jasper National Park which has fantastic snow and beautiful runs. A highlight of this resort are the trees that you'll find everywhere lining the pistes which enhance the already stunning landscape.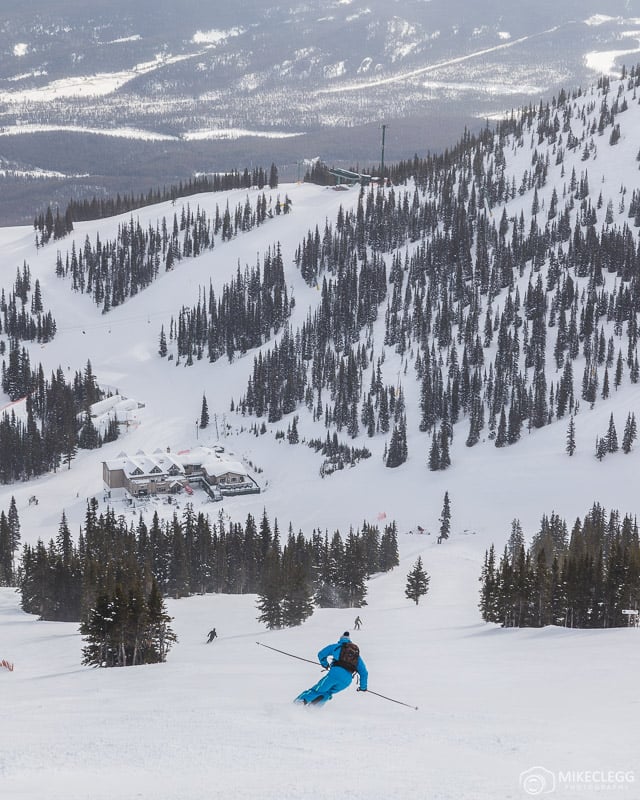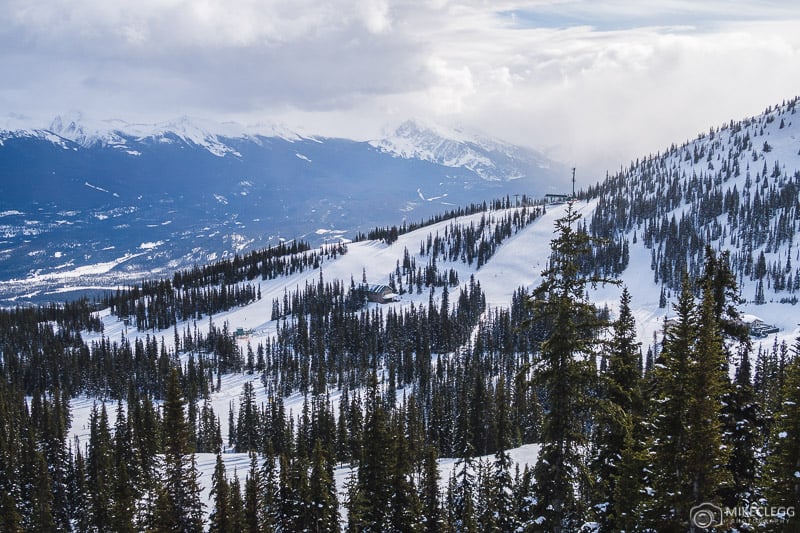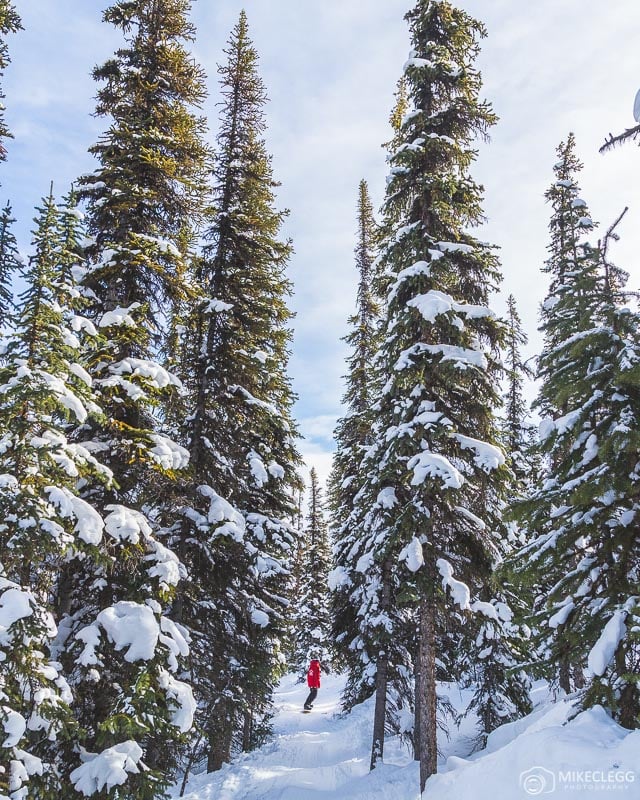 Icefields Parkway
Leading between Jasper and Lake Louise is the Icefields Parkway. This is one of the world's most beautiful drives, where you'll be travelling along tree-lined roads with mountains, glaciers, frozen lakes, and stunning scenery in all directions.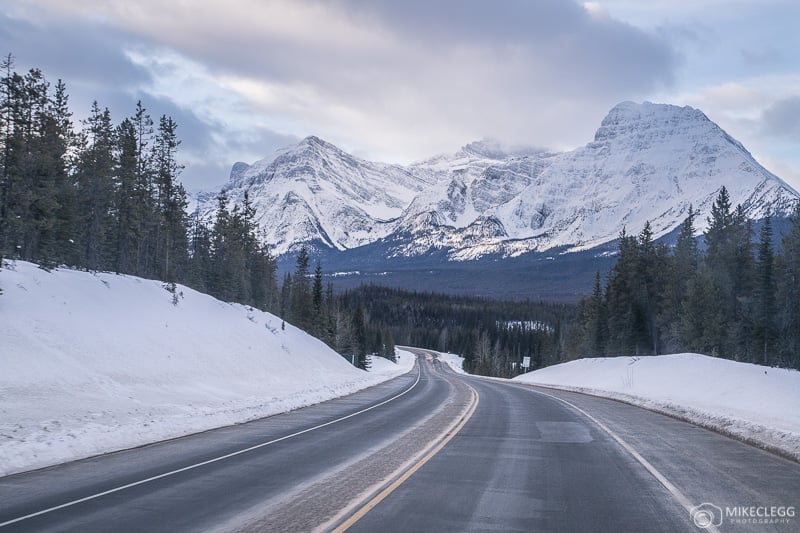 A huge highlight for me on this drive was to see this huge male Elk, who was just casually waiting on the road. Thankfully he was in no rush as we approached, allowing me to get some bucket list pictures.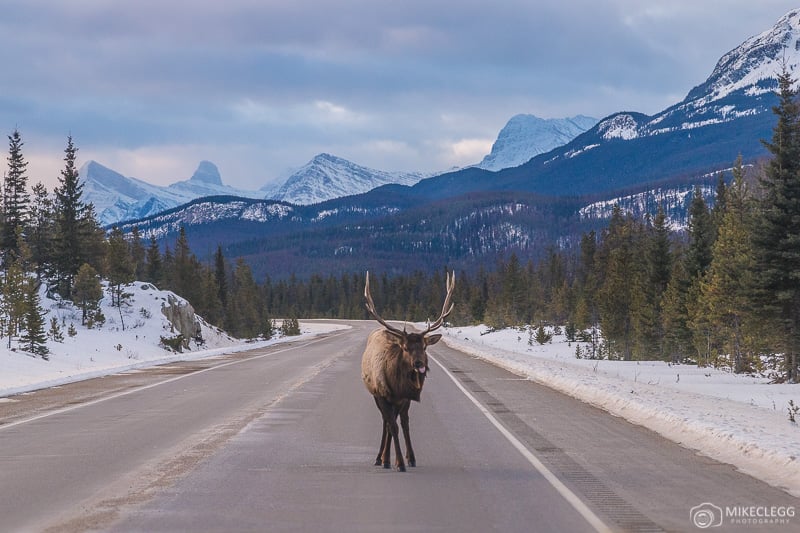 Below is Athabasca Falls which is one of many waterfalls you'll find just off the Icefields Parkway. As you can see, the landscape is pretty frozen during the winter.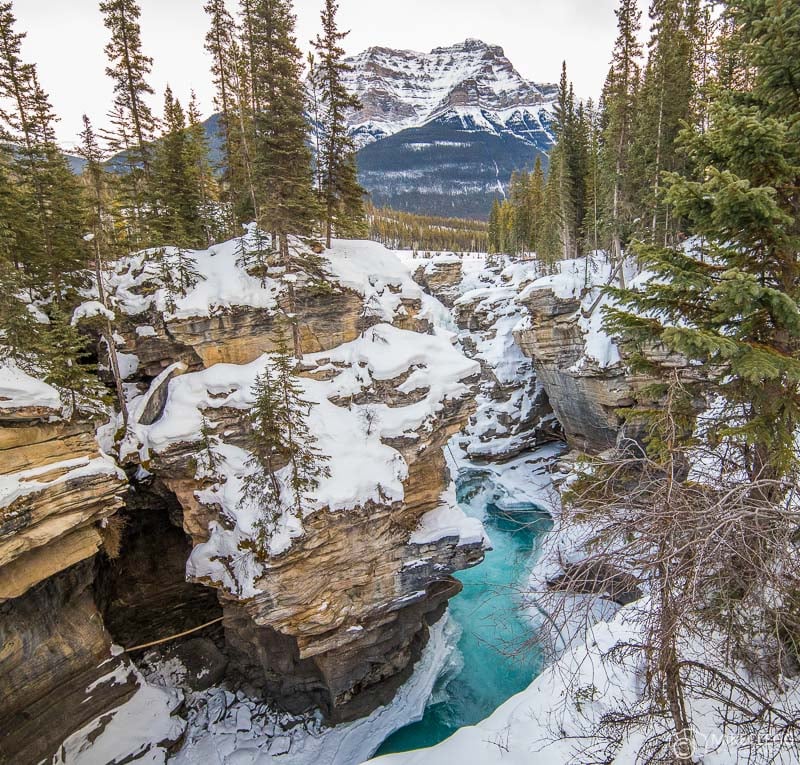 The Classic Viewpoint
Just south from Athabasca Falls and along the Icefields Parkway, you will find a section of the road which has some of the most photogenic peaks. This is one of the best places to get classic Instagram shots of the Icefields Parkway. If you are heading south from Jasper to Lake Louise you probably won't miss it, however, if you are heading north then ask a passenger to let you know when you are close to the Athabasca Falls so you can stop.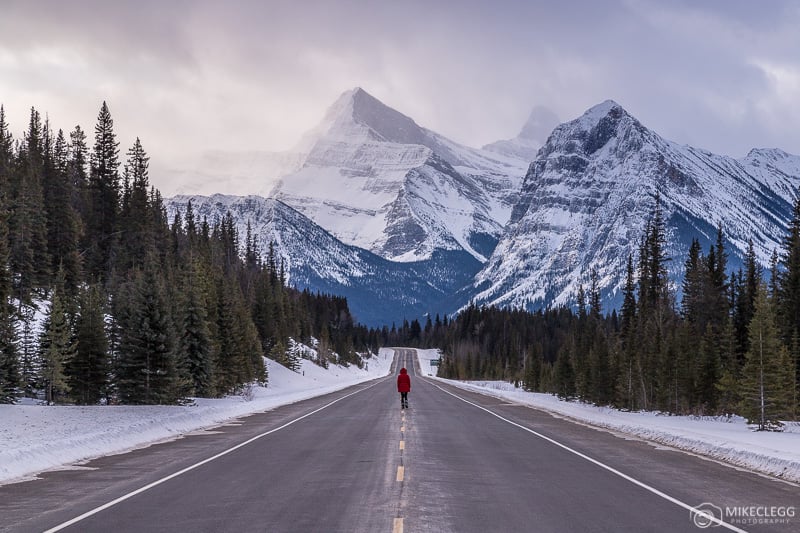 ADVERTISEMENT
CONTINUE READING BELOW
Rockies helicopter tours
Just off the Icefields Parkways on Highway 11 and quite close to Lake Louise is Rockies Heli which provides scenic tours over parts of the Rockies. As well as this, you can extend the helicopter tour and include a snowshoe hike and bubble tour at Lake Abraham.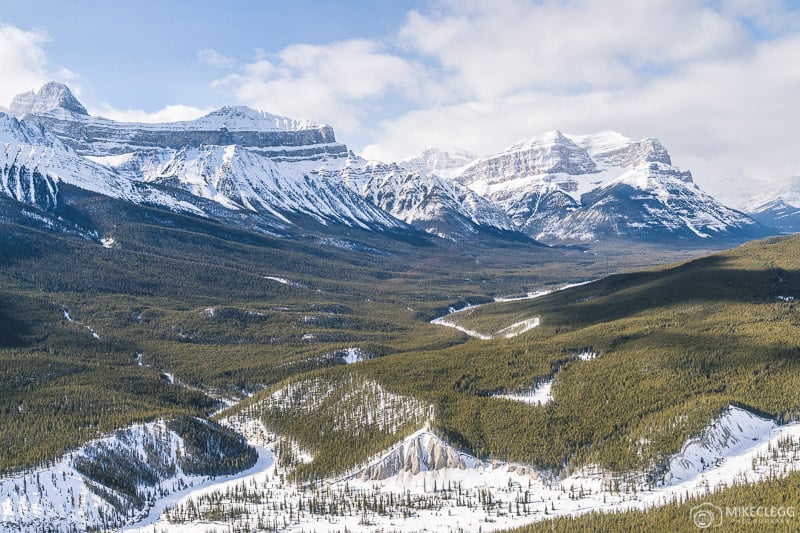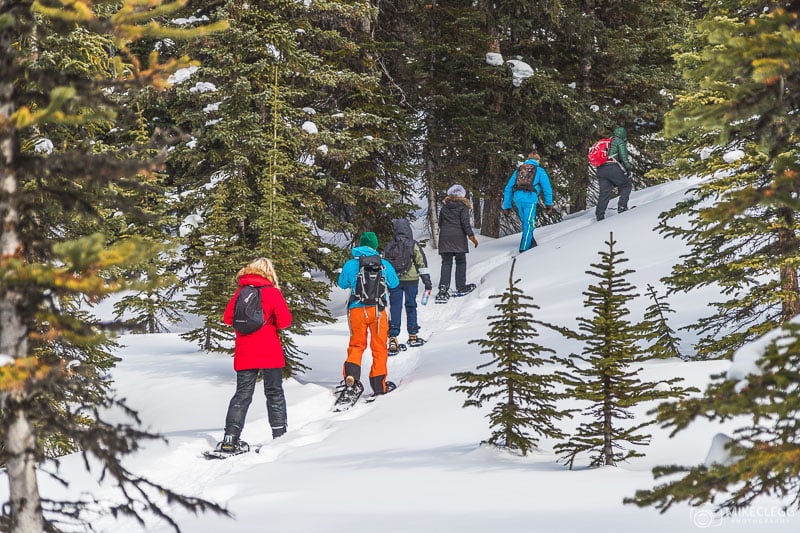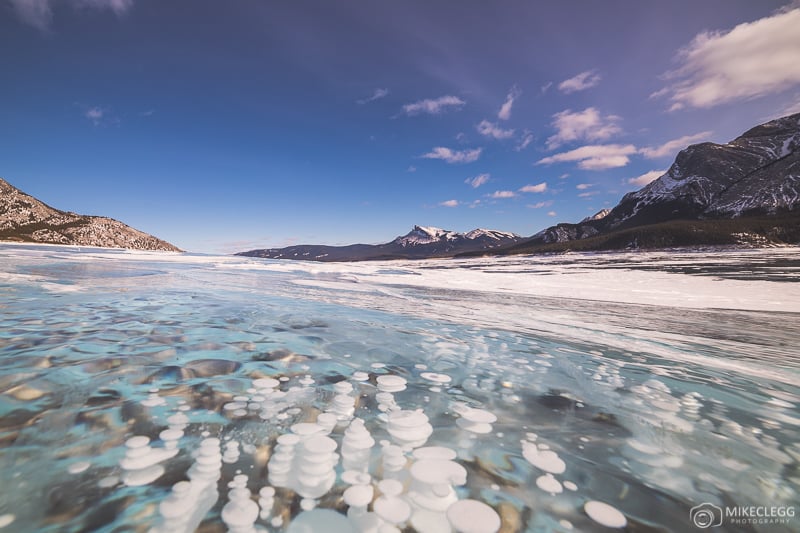 Lake Louise
Lake Louise is part of Banff National Park and is a stunning place to ski and snowboard, and also enjoy the actual Lake Louise. If you visit mid-winter you'll find the lake frozen and can even skate on it.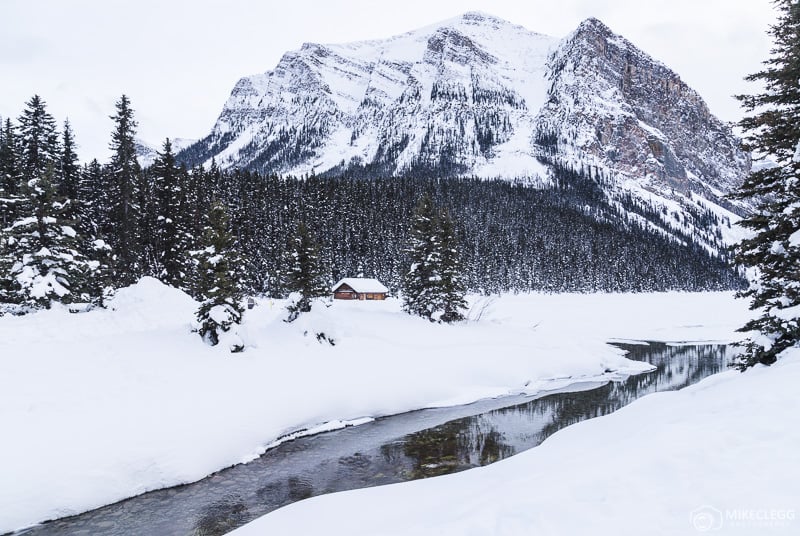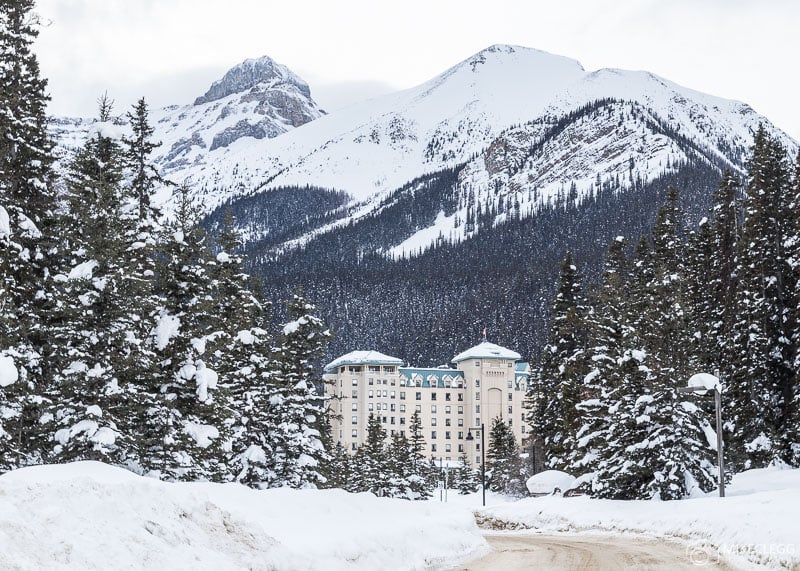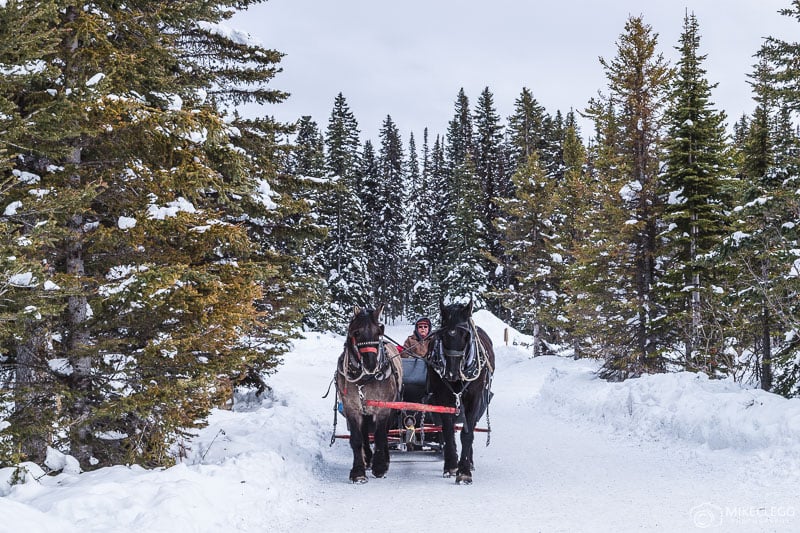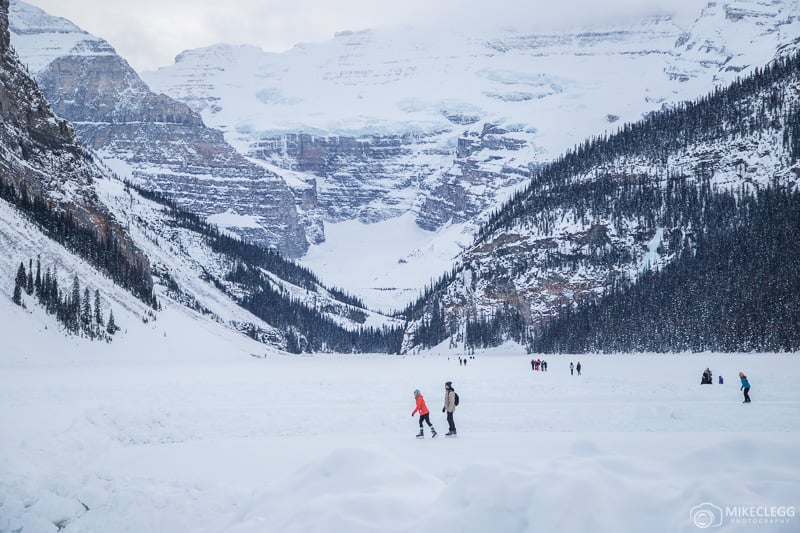 Lake Louise Ski Resort
For fantastic skiing and snowboarding head to Lake Louise Ski Resort, where as well as great runs you'll get to enjoy some of the best views of the Canadian Rocky Mountains.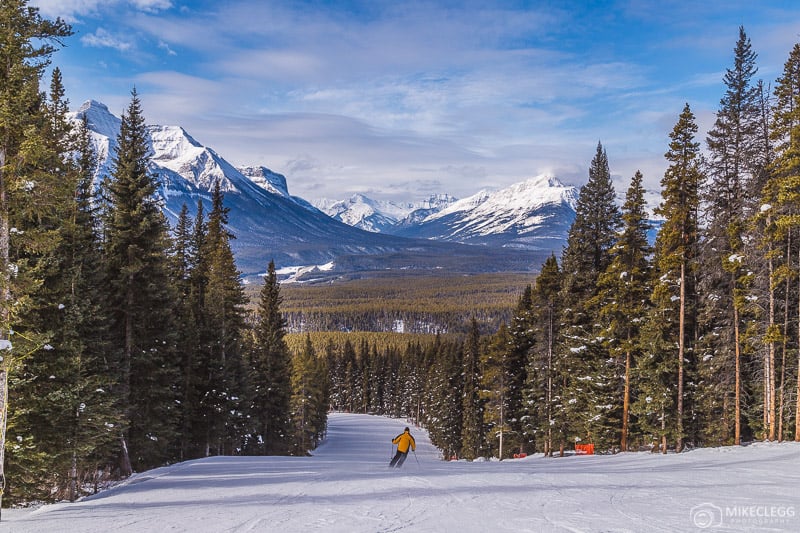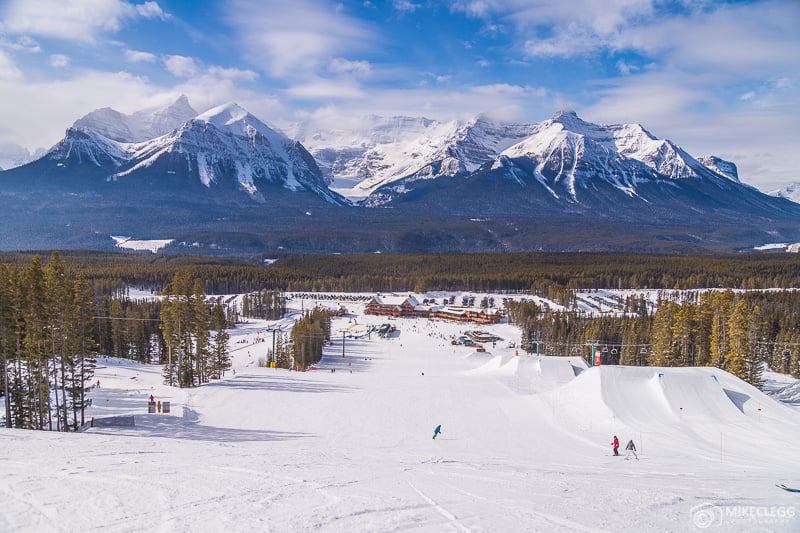 ADVERTISEMENT
CONTINUE READING BELOW
Banff
Banff is a small town in Banff National Park close to Lake Louise. In and around the town, you'll find several museums as well as the very cool Banff Gondola which provides fantastic views and the opportunity to learn about the National Park. I would say the Banff Gondola is a great attraction for families and kids.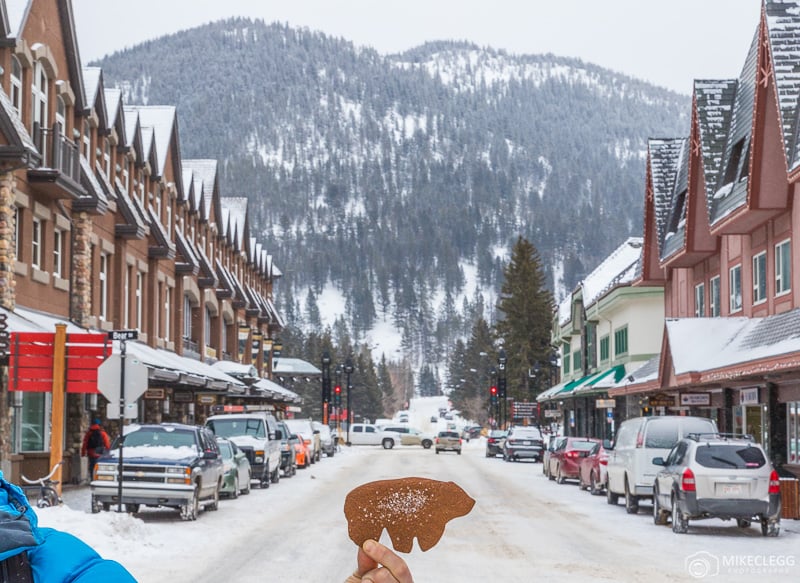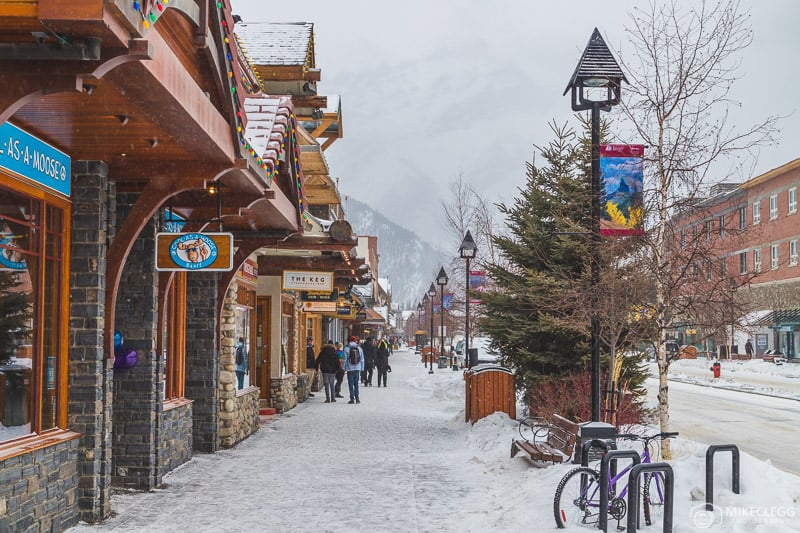 Calgary
Finishing this post are pictures from Calgary where I ended my trip. To enjoy views of the city head over to Scotsman's Hill, the Peace Bridge, or up the Calgary Tower. The Calgary Tower also makes for a great spot to learn about the city through the audio tour and information boards that you'll find on the observation deck. You may like my post 5 Top Things to Do in Calgary in the Winter.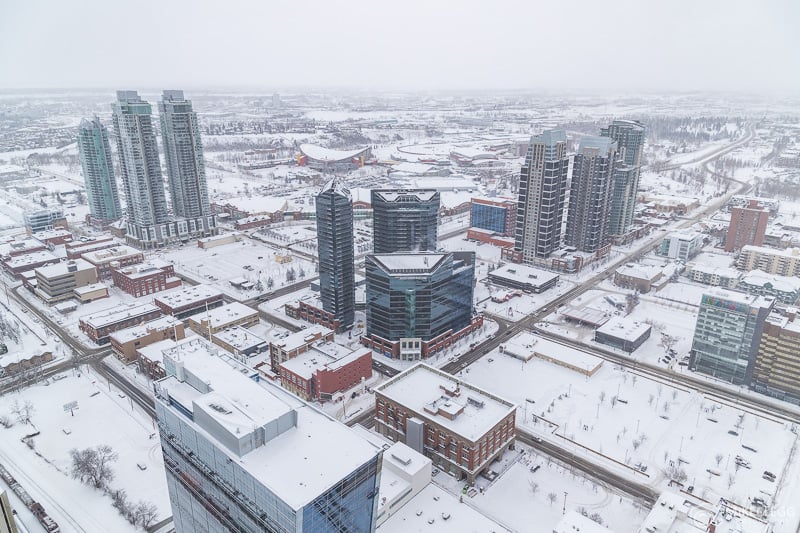 ADVERTISEMENT
CONTINUE READING BELOW
---
Photography tips for Alberta winters
Here are a few photography tips if you are visiting Alberta in the winter.
When taking pictures with snow you may need to add exposure compensation if your pictures are coming out dark.
If you encounter wildlife then give them lots of space and follow safety recommendations from Parks Canada. To take pictures then use a long lens if necessary, such as over 100mm.
If skiing or snowboarding make sure you have a well-padded camera bag such as Lowepro Pro Tactic 250 AW.
For general walking use a smaller camera bag such as the Lowepro Messenger Camera Bag which is good to store your camera in case you slip.
Keep lens wipes or soft tissues in your camera bag in case you get snow or water on your lens.
Add people wearing brightly coloured jackets to your pictures for a nice contrast with the snow.
Use a decent tripod when possible to take high-quality night shots.
More photography tips: Ultimate Tips for Travel Photography
---
Tours and activities
---
Places to stay
Use the map below to find places to stay during your visit:
---
Summary
Alberta in the winter is an incredible and very photogenic destination to visit. As well as being a dream for photography, there are heaps of fun outdoor activities possible. This is my first post about Alberta to share some of my photographs and you will find lots more Alberta content coming soon.
More info on Alberta and Canada
If you want to start planning your trip to Alberta or read more about the awesome things you can do in this part of Canada then head to Travel Alberta and Explore Canada.
Related Articles