Toronto is a fast-growing city, with new skyscrapers constantly popping up. The city is large but uncomplicated and has benefited from pretty good city planning. Below are top tips for visiting Toronto for the first time, including getting around, sightseeing, shopping, WiFi and more.
---
When to Go
I would recommend visiting Toronto between May to early November. This is when the city will be greener and warmer, as opposed to the winter which is extremely cold, often with snow and sub-zero temperatures. Head to Holiday-Weather.com to see the temperature averages throughout the year.
---
Visas for Canada
To visit Toronto and Canada you may need a visa or an advanced travel authorisation (eTA). Head to cic.gc.ca/english/visit/visas to check what (if anything) you need.
TIP
If you would like some help with your visa then another way to apply is by using a service such as
iVisa.com
. This would come with processing fees, but can sometimes help make the process easier.
ADVERTISEMENT
CONTINUE READING BELOW
---
Transportation
Here is some information related to travelling to and from Toronto, as well as within the city.
Between the Airports
The city has two airports, Toronto Pearson International Airport (YYZ) and Billy Bishop Toronto City Airport (YTZ). Toronto Pearson is the main and largest airport serving most international flights, whilst Billy Bishop (or the Island Airport) serves more domestic flights with Canada. They do also have some connections to cities in the USA, such as New York and Boston.
To get to/from Toronto Pearson you can do this cheaply using the TTC, which involves getting bus #900 to/from Kipling or the #52A to Lawrence West. You then continue on the subway to your destination and this will only cost the price of a single fare. Or you could take the Union Pearson Express which provides connections from the airport to Weston, Bloor and Union, with Union being in the heart of downtown Toronto.
For Billy Bishop airport you'll find this located in downtown Toronto. You can easily get here using the complimentary shuttle bus, or by travelling on a Street Car or Bus. For complete directions and information head to www.portstoronto.com/airport.
You can also use Uber or local taxis, but this would cost significantly more.
Within the City
The layout of streets in Toronto is a grid type system, with roads going east and west, as well as north and south. Most Torontonians will refer to streets and roads with just the main name. Ie for "King Street" people will refer to the street as just "King". You'll also find people often refer to intersections. Ie "King and Spadina" which is the junction where "King Street" and "Spadina Avenue" cross.
TTC Transport Network
The main transport network in Toronto is run by the TTC (Toronto Transit Commission). Getting around on the TTC is done using the subway consisting of four lines, Street Cars (trams) and also buses. When using the TTC you can buy single fares, tokens, or buy travel cards for weekly or monthly travel.
To see the latest prices head to www.ttc.ca/Fares_and_passes/Prices/Prices
For the subway map head to www.ttc.ca/Routes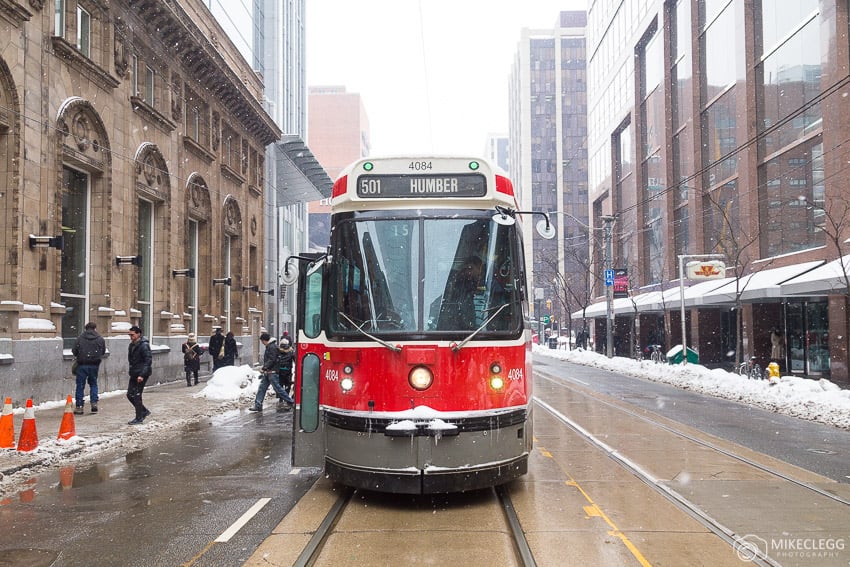 Use Uber to get around
Uber is another way to get around the city and is generally quite cheap and easy to use, although you would need WiFi when booking.
Toronto Bike Share
Another nice way to travel around is by using Toronto Bike Share. These are public bikes that you'll find at docking stations and can hire for small periods of time. Once you've finished with the bike you can then return it to an empty docking station. The bikes are intended to be used for short periods, so for one hour the usage fees are $1.50, but for three hours it goes up to $21 and increases quite quickly. You'll also need to pay a day pass fee on top of this. Head to bikesharetoronto.com/plan-details to learn about the pricing. Note: Pricing correct at time of publishing, check online for up to date prices..
Download offline maps
If you are not going to have a constant internet connection then consider downloading offline maps, such as on Google Maps. This will mean you can find your way around a lot easier. You can't search properly on the offline maps, but the map still provides lots of information and definitely helps.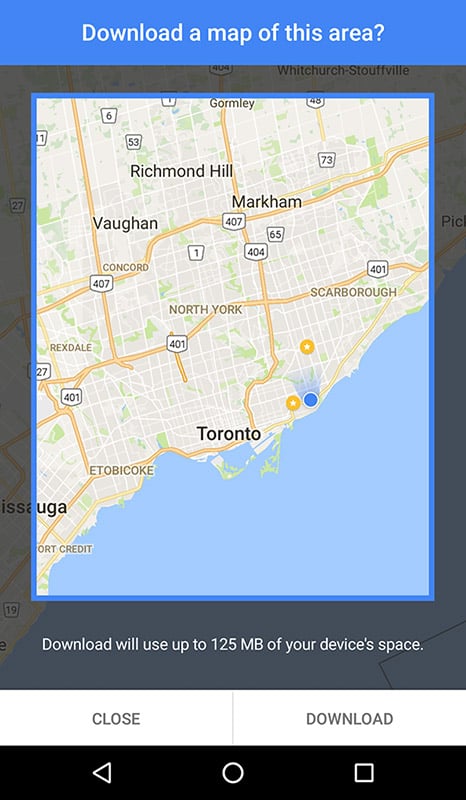 ---
Where to Stay
It's good to stay fairly central in Toronto and close to a Subway or Street Car stop. This will make it easier for you to get around the city. Within Toronto, you'll find luxury hotels such as the Ritz-Carlton, Thompson and Shangri-La, beautiful boutique hotels such as Drake, Gladstone and The Ivy at Verity, as well as mid-range hotels, cheap hostels and Airbnb rentals.
You'll find tons of great options on sites such as Booking.com and Airbnb.
ADVERTISEMENT
CONTINUE READING BELOW
---
Sightseeing
Buy a City Pass for attractions
The City Pass for Toronto allows you to visit five attractions in the city. These are the CN Tower, Casa Loma, the Royal Ontario Museum, Ripley's Aquarium of Canada, as well as either the Toronto Zoo or Ontario Science Centre. The pass is designed to save you money on sightseeing, so if you were to use the card to visit all these places, it would be cheaper than paying for individual tickets at each place.
Another great benefit of this card is that you don't necessarily have to see everything within 24-72 hours, as with many other city cards. You actually have 9 consecutive days to see everything from the first day of use.
To learn more about the City Pass and see prices head to citypass.com/toronto
Research attractions in advance
Toronto has plenty of things to see and do. Such as heading up the CN Tower, visiting museums, heading over to the Toronto Islands, relaxing on one of the city's many beaches and much more.
Consider reading Toronto – 10 Top Things to See and Do for some suggestions. You'll also find lots more information online and could start by using search engines such as Google to look.  A few highlights to get you started include: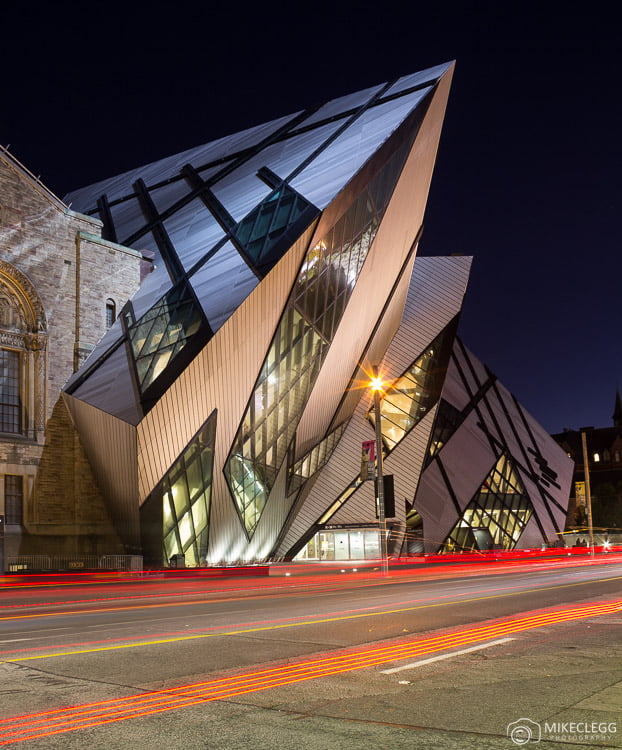 Tours and Activities
You'll find various tours available for Toronto which help you get to know the city, and also explore some of the highlights outside of the city. Below are a few options available through our recommended provider getyourguide.com.
Photography spots
Toronto has lots of great places to take pictures and capture the city. Head to Best Instagram and Photography Spots in Toronto to find most of the best locations.
Niagara Falls
As well as things to do in the city, a great excursion is to visit Niagara Falls. Read about how to get to Niagara Falls from Toronto.
Read more: 15 photos that will make you want to visit Niagara Falls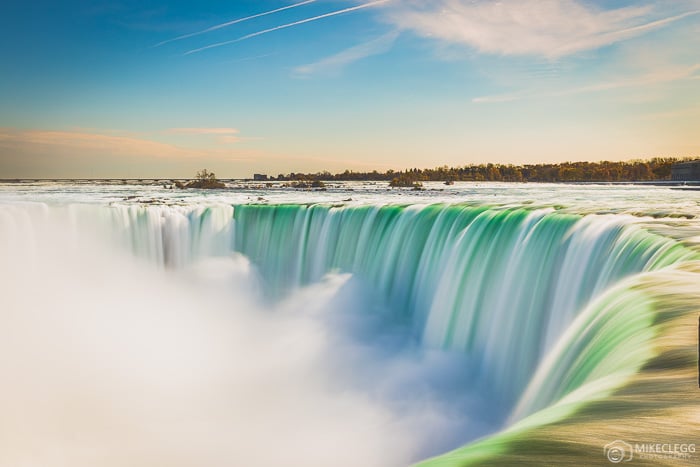 ADVERTISEMENT
CONTINUE READING BELOW
---
Restaurants and Food
Toronto is fantastic for food and many restaurants around the city offer delicious and creative dishes.
Good areas for food:
You will find great restaurants all throughout the city, a few particularly good areas include:
Around King and Bathurst Street: A trendy area with lots of great restaurants.
Spadina Avenue: Head here for Chinese restaurants.
Little Italy: On College Street between Ossington Avenue and Bathurst Street are lots of great Italian restaurants.
Roncesvalles: If you visit High Park in west Toronto, then a great place to go for lunch/ dinner afterwards would be along Roncesvalles. This street is also quite pretty with more old and traditional architecture, as opposed to the modern high rises you'll see in downtown.
Danforth Avenue: For some great Greek food head to the Danforth which is in east Toronto.
To start searching for restaurants head to www.tripadvisor.ca.
Canadian dishes
There isn't an awful lot of famous foods and dishes in Canada, although Poutine is probably the most well known. This dish which isn't healthy does taste delicious! It consists of fries, cheese curds and gravy. Other famous food includes Butter Tarts and Maple Syrup.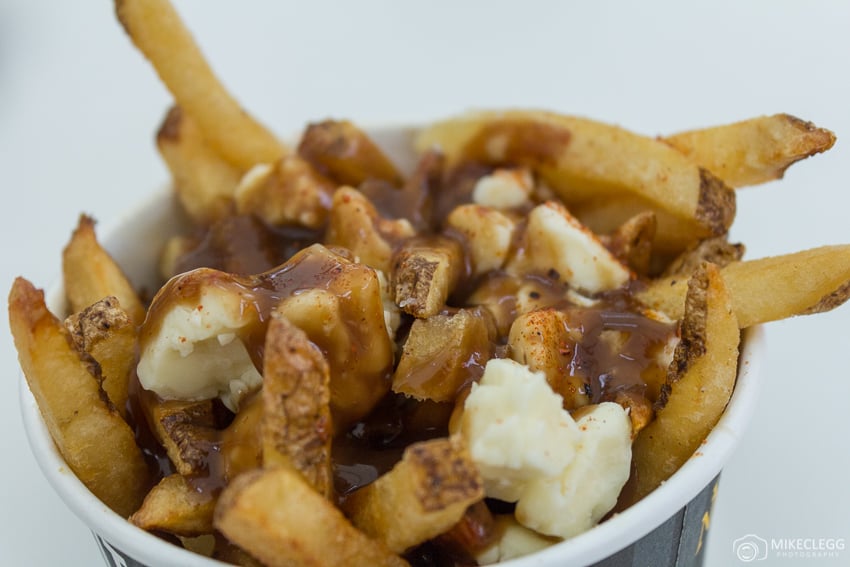 For Coffee
Throughout the city, you'll find lots of great independent coffee shops, as well as good chains including Tim Hortons and Second Cup. For independent places head to www.blogto.com/cafes to start searching.
Tipping
The general amount for tipping in Toronto is 15%. For groups of 6 or more 18% is added automatically. Tipping is generally expected in Canada when eating at restaurants, although you don't need to tip in shops and fast food joints.
ADVERTISEMENT
CONTINUE READING BELOW
---
Shopping
Toronto is a great place to shop, with various shopping streets, as well as large malls. Below you will find a few suggestions on places you can go:
Shopping Areas:
A few good areas/streets for shopping include:
Along Queen Street between Yonge Street and Bathurst Street. Between these two streets is Spadina Avenue, and you'll find more boutique shops west of Spadina, and east of Spadina are more commercial brands.
Bloor and Yorkville between Avenue Road and Yonge Street is high-end mainstream designer stores, and north into Yorkville more high-end boutique brands.
Ossington Avenue has a good hipster mix with both restaurants and shops.
Kensington Market is a more unusual place and has various markets and thrift shops.
Malls/Shopping Centres
There are lots of large malls throughout Toronto which are great for shopping. Some of the biggest include:
Toronto Eaton Centre – This is one of the biggest and located downtown between City Hall and Yonge-Dundas Square. When arriving by subway get off at Dundas on line 1.
Yorkdale –  Another large mall north of downtown. If heading here by subway go to Yorkdale station.
Sherway Gardens – This Mall is probably the hardest to get to by public transport as there's no subway stop. However head to their website to see the other options available such as using the GoTrain, buses or driving.
Most of these Malls contain food courts, where you can buy fast food from lots of different cuisines and for a good price. You will often find lots of healthy options too. It's worth noting that Sherway and Yorkdale have in recent years undergone major renovations to add many more stores and improve visitors shopping experiences.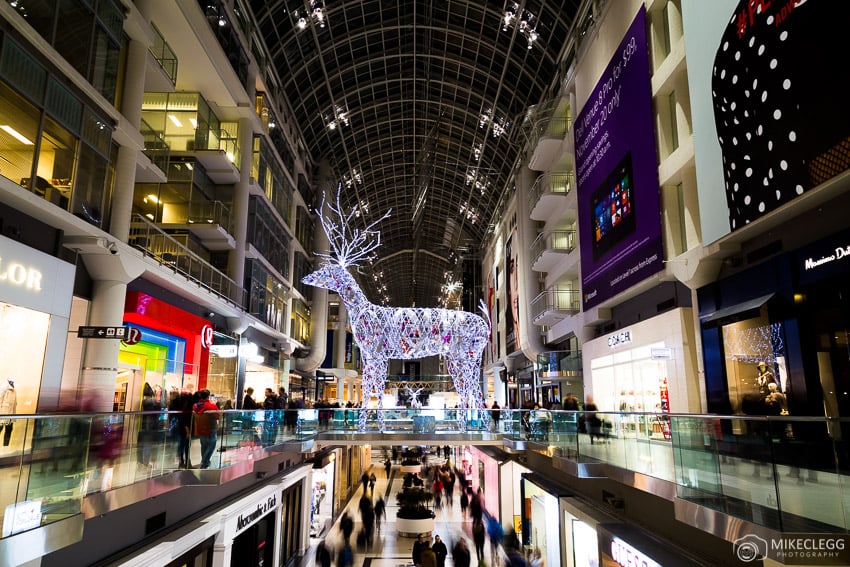 ---
WiFi
WiFi is easy to find in Toronto and is generally available at restaurants, coffee shops, the airports and even on the TTC Subway Network (at stations).
---
Money
The currency in Toronto is Canadian Dollars and most places take cards and cash. For cash you would mostly be using 50, 20 and 10 dollar notes, as well as two dollars (toonie), one dollar (loonie), 25, 10 and 5 cent coins. There is no longer 1 and 2 cent coins, and should your bill require those (ie an amount not dividable by 5), then your bill will be round up or down by a few cents.
Tax
When buying anything in Toronto, including food, drink, clothes, anything really, then bear in mind that you have tax on top. This is 13% and the price you see of items on the shelves, in menus etc, will normally be before tax.
Related Articles