Turkey is a popular holiday destination with many visiting the capital of Istanbul, the famous landscapes of Cappadocia, and the beach resorts along the south coast. However, at three times the size of the UK and over twice the size of Germany, Turkey is a huge country with so much to see besides the main tourist hotspots.
The east and north of the country in particular are full of so many hidden gems and unique attractions. Plus, locals in the east of Turkey are known for being some of the most friendly and hospitable, which is saying a lot in a country where friendly locals can be found everywhere!
So if you're looking for nature, history, amazing food and to really experience local Turkish culture, take a look at the list below and add some of these off the beaten track destinations to your Turkey itinerary.
---
Lake Egirdir
If you're looking for peace and quiet in a natural setting then the small lakeside town of Egirdir with its mountainous backdrop is the perfect spot. Visit or even stay on the tiny peninsula jutting out into the lake, which houses some great waterside fish restaurants and small guesthouses, and is a great place to catch sunrise or sunset.
A popular thing to do here in the summer is to take a boat trip on the lake, or rent a bicycle and cycle to one of the many lakeside beaches for swimming or to just simply relax by the shore.
Eğirdir's location on the Saint Pauls Trail also makes it an ideal base for hiking. Walk (or drive) up to Akpinar village and get a tea or a traditional Turkish breakfast with a stunning view over the whole of the lake. From Akpinar you can then continue hiking up to the peak of Sivri Dagi where you'll be rewarded with 360-degree views of the whole area.
Location: See on Google Maps
Adana
A must-visit whilst in Adana is the Sebanci Merkez Mosque. Standing on the banks of the Seyhan River, it's the second biggest mosque in Turkey and is impressive inside and out. The mosque was built in classical Ottoman style and has five domes and six minarets. Inside, the deep red ceramic tiles and stained glass windows make it one of the most beautiful mosques in Turkey.
Just upriver from the mosque you'll find Taskopru (Stone Bridge). This Bridge, built around 200AD, is one of the oldest in the world. But not only is it still standing but after nearly 2000 years it is still being used by people to cross the river today.
Finally, you can't leave Adana without eating an Adana Kebab. This spicy minced meat kebab is one of Turkey's most popular but Adana is where it originates and so it's a must-eat whilst you're there.
Location: See on Google Maps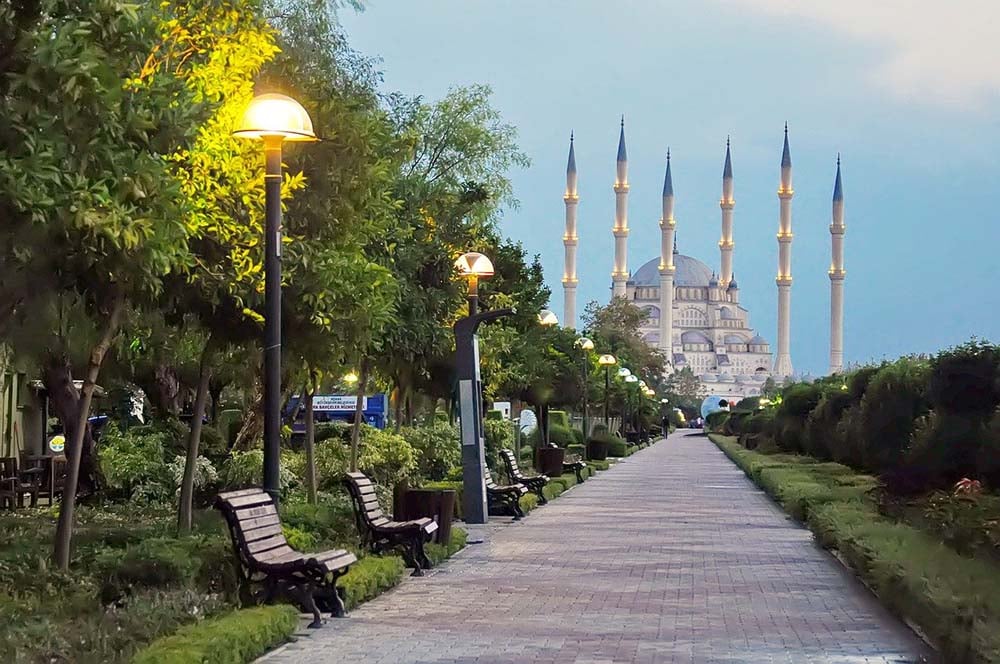 ADVERTISEMENT
CONTINUE READING BELOW
Gaziantep
Gaziantep is known as the food capital of Turkey which is an achievement in a country known for its food. The food here is so good that it was actually recognised by UNESCO as a city of gastronomy. It's particularly famous for its pistachios, and these can be found in pretty much every dish here, from traditional baklava to kebabs. Make sure to try Katmer, a thin flaky pancake filled with pistachio and clotted cream, and one of Gazientep's most unique dishes.
For a true gastronomic experience at a local price have dinner at Culcuoglu Et Lokantasi. Order one of their kebabs and enjoy a ton of free appetisers which will not only give you a taste of Gaziantep cuisine but will leave you so full you'll be struggling to walk out of there. When your stomach has recovered, visit the local Zincirli Bedesten bazaar where you'll find lots of dried fruits, nuts and spices and many stall holders offering free samples.
The most famous attraction in Gaziantep is the Zeugma Mosaic Museum. The world's largest mosaic museum, it is home to 3000 square meters of mosaics and 140 square meters of frescoes, plus Roman fountains, columns and sculptures. The majority of the mosaics are from the now flooded ancient city of Zeugma. At about 2000 years old, it truly is remarkable to see the beauty of these rescued mosaics.
Location: See on Google Maps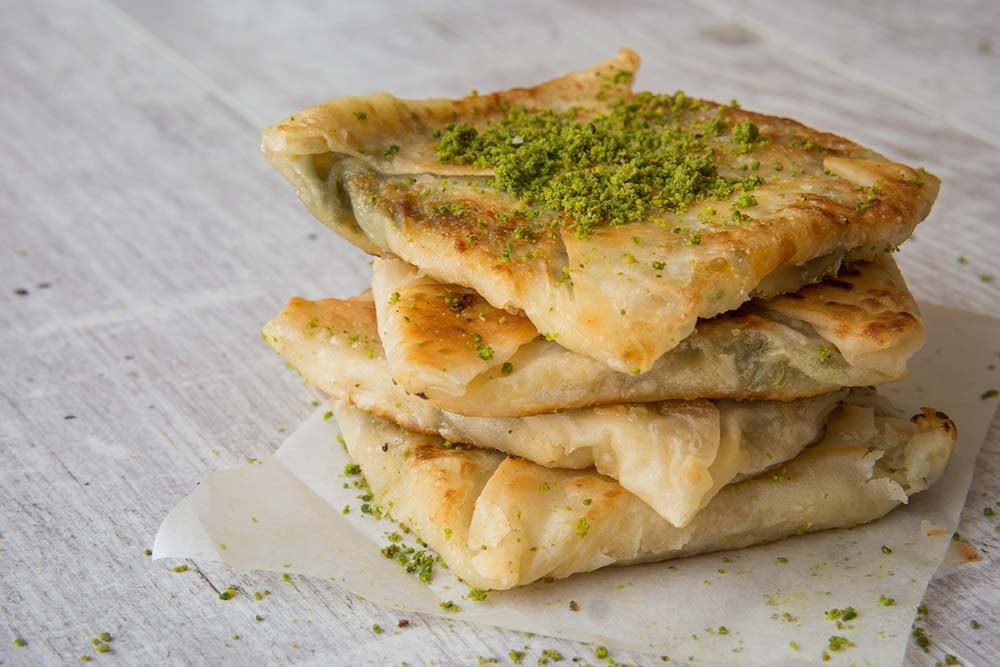 Sanliurfa
Sanliurfa is one of the most interesting and historic cities in Turkey. It is also a place of pilgrimage due to Balikligol, or Fish Lake. According to Muslim belief, this lake is where Nimrod threw Abraham into the fire, the fire turned into the pool and the firewood into fish. Hence, the lake and carp fish in it are considered sacred. The lake sits in the middle of a park and is overlooked by Sanliurfa Castle, and so is a great place to wander around and you'll find lots of local families hanging out there.
If you're interested in history and archaeology then you must visit Sanliurfa and take a trip to Gobekli Tepe. Lying just 12km outside the city, the 12,000-year-old complex, pre-dating Stonehenge by some 6,000 years, is regarded by many as the world's oldest temple. Not only that, the discovery of Gobekli Tepe has actually changed the way archaeologists think about the origins of civilization. Scholars previously believed that agriculture led to civilization, however, Göbekli tepe, which was built by hunter-gatherer communities before they even began to practice agriculture, has completely shifted this school of thought.
Location: See on Google Maps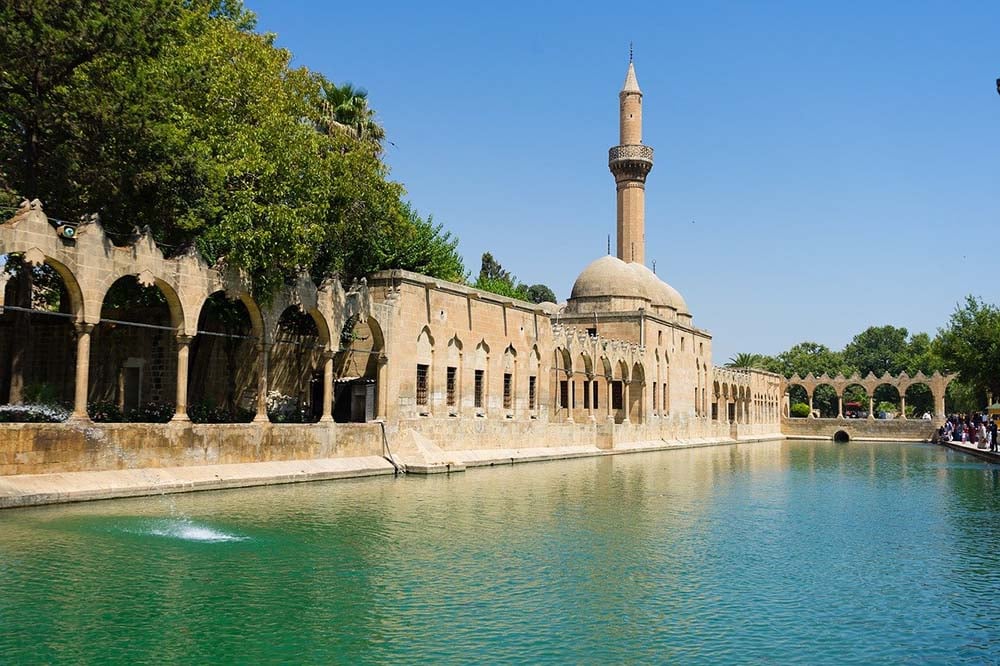 ADVERTISEMENT
CONTINUE READING BELOW
Mount Nemrut
North of Sanliurfa in the Eastern Taurus mountain range, Mount Nemrut is not the easiest place to visit but with the summit being home to one of Turkey's most iconic sights, it's certainly worth the effort. The summit contains the tomb of King Antiochus I of Commagene and two terraces of stone statutes. These represent Antiochus himself, Commagene, Apollo, Hercules and Zeus flanked by huge statues of guardian lions and eagles. The heads of the statues have now fallen off and so sit in front of the colossal figures.
On your way down from the Mountain there are further Greek ruins, including a carving showing Hercules shaking hands with King Antiochus, as well as a couple of caves to explore.
Location: See on Google Maps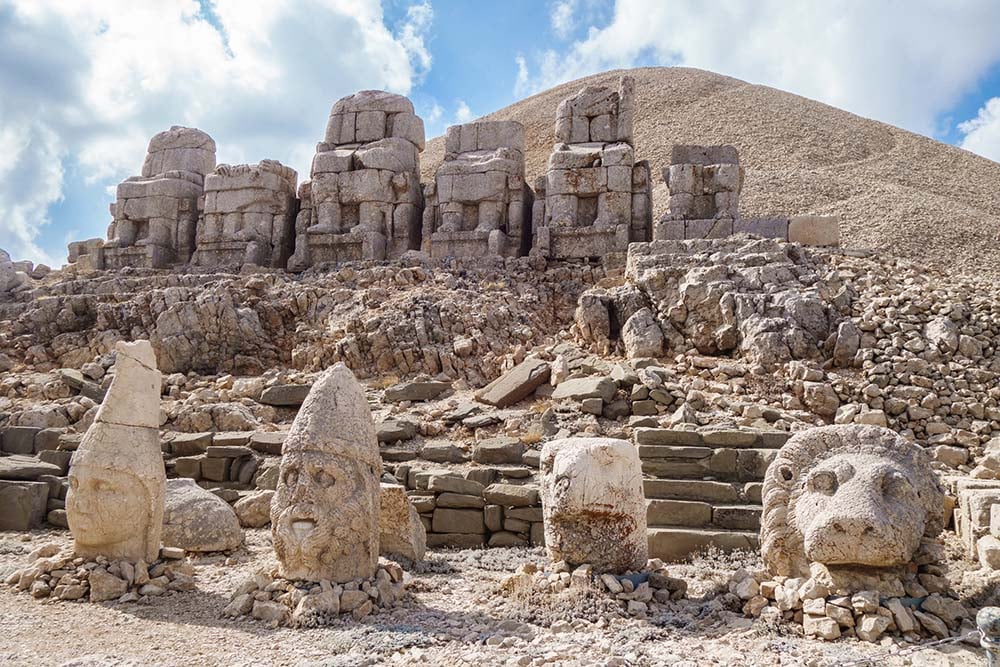 Mardin
Mardin is a historical city sitting atop a rocky hill which rises steeply over the surrounding plains. It's elevated position means great views, and there are many rooftop cafes and restaurants here which are perfect to wile away a couple of hours, especially over sunset.
Wander around this old town and you'll find yourself sharing the streets with locals on horseback, which is still the most common way to transport goods around Mardin's narrow alleyways and cobbled streets. Visit the market and make sure to try some sugared almonds which are a Mardin speciality.
Whilst here visit Zinciriye Medresesi and take photos in the pretty courtyards and arched walkways with a view out over Mardin and beyond.
Location: See on Google Maps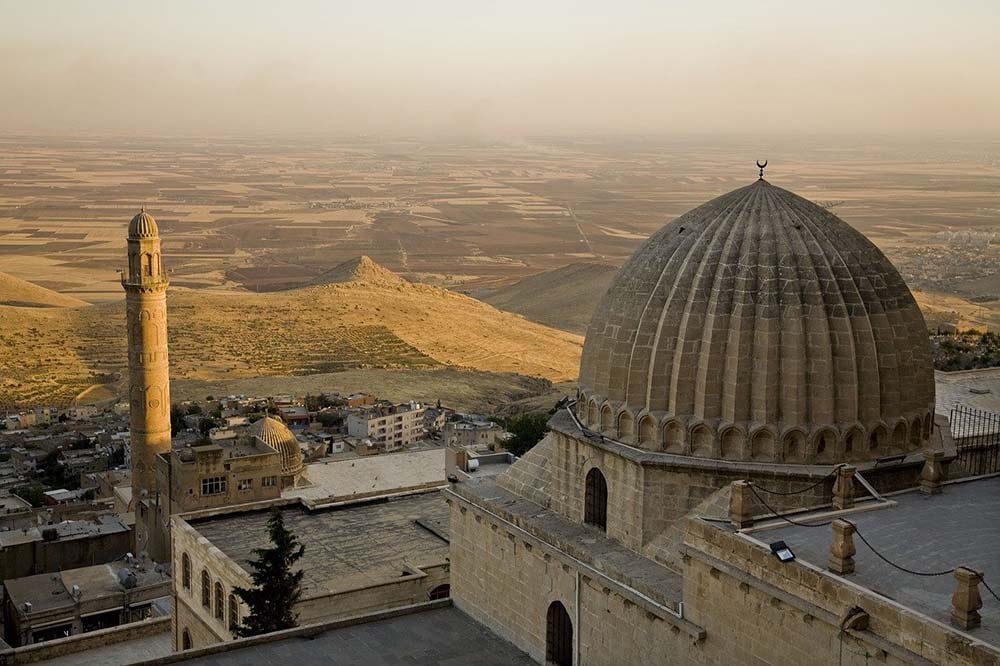 Van Lake
Sitting in the far east, Van Lake is the largest lake in Turkey. If you want to visit here you have the choice of staying in either Van city, sitting on the eastern edge of the lake, or the smaller town of Tatvan sitting in the west.
The best thing to do here is to get out on the lake itself, and the most popular way to do this is to take a boat trip to Akdamar Island. Sitting 4km from the mainland, a trip here will provide you with amazing views of the Island, the lake and the mountains beyond. The Island is also home to the 10th-century Armenian Church of the Holy Cross. The external walls are adorned by extensive carvings of biblical scenes, but inside is even more impressive with brightly coloured religious paintings covering the walls and ceilings.
Location: See on Google Maps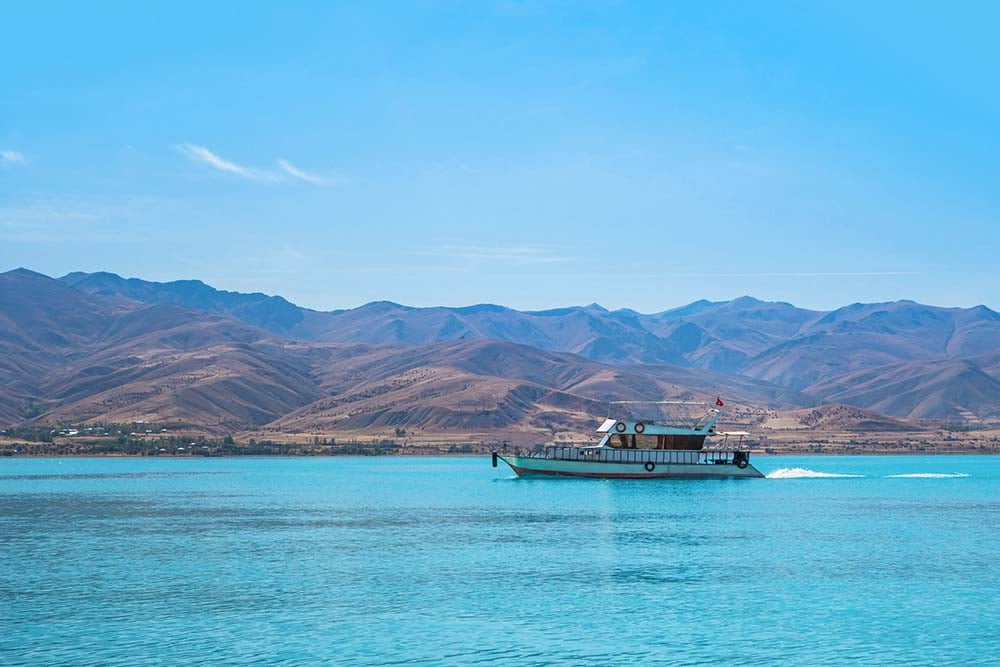 ADVERTISEMENT
CONTINUE READING BELOW
Rize
Sitting on the coast of the Black Sea is Rize, a small but picturesque town with plenty of good local restaurants and guesthouses making it a great base to explore the surrounding area.
For this is the real reason to visit here. Just outside Rize you'll find lush green plateaus, pine forests, and fresh mountain air. Perhaps the most popular destination among the renowned Black Sea plateaus is the beautiful Ayder plateau. With many comparing it to the Swiss Alps, you'll find the scenery and lifestyle here completely different to the rest of Turkey, making it the perfect place for those looking for relaxation amid stunning natural landscapes.
The best way to explore the area is to rent a car. From the Ayder Plateau you can then drive along through the Firtina Valley, where the Firtina River runs and where you'll find plenty of arched bridges and traditional tea houses. This will bring you to Zil Kale, an amazing castle perched on the edge of the mountain with views out over the river and the green hills. If you're after an adrenaline rush then you can also try white water rafting and ziplining whilst you're here.
Location: See on Google Maps
ADVERTISEMENT
CONTINUE READING BELOW
Trabzon and Uzungol
Just an hour or so west of Rize along the Black Sea is Trabzon. Like Rize, the real reason to visit Trabzon is to see the nature surrounding it, but whilst in the city itself make sure to visit Trabzons very own Hagia Sophia. It is regarded as one of Turkey's finest examples of Byzantine architecture and contains some incredible colourful frescoes, and so is well worth a visit whilst you're here.
Also make sure to stop and sample some of the locally caught anchovies whilst in town. They're usually served fried accompanied by bread and salad, and make a nice change to the meat-based kebab dishes found elsewhere in Turkey. Another food Trabzon is known for is its hazelnuts. Turkey is the largest producer of hazelnuts in the world (it actually produces the hazelnuts used in Nutella!), and most of these come from the region around Trabzon.
The main reason to visit Trabzon is to see the amazing sights just outside the city. Take a tour to Sumela Monastery and Karaca Cave. The Monastery sits nestled in a steep cliff at an altitude of about 1,200m. Unfortunately, it remains closed for restoration but it's still an amazing sight to see from afar. Also make sure to stop in Hamsikoy and sample Turkish rice pudding in the village where the dish originates. Served cold, the silky smooth rice topped with the locally produced hazelnuts is delicious.
From Trabzon take a day trip or ideally stay the night in Uzungol (seen below). Only a couple of hours drive away this cute little village sitting on the lake surrounded by mountains will make you think you're in Switzerland, not Turkey, and the views here truly are beautiful.
Location: See on Google Maps
Safranbolu and Amasra
Safranbolu is a UNESCO World Heritage Site and staying here you'll soon understand why. Traditional houses line the cobblestone streets, and together with small shops selling handmade carved copper, you really will feel like you've stepped back in time.
Unsurprisingly given its name, saffron is the main produce here and a must-try is the saffron Turkish delight together with a saffron Turkish coffee.
There are plenty of natural attractions to visit just outside the village, including Tokatli Canyon and Incekaya Aqueduct, and Mencilis Cave.
Just a couple of hours north of Safranbolu is Amasra, another charming village sitting on the Black Sea. The village can easily be walked around in a few hours. Visit in the summer and make the most of the lakeside beaches before taking a walk up the hill for views over the whole village and the sea beyond.
Location: See on Google Maps
Summary
There is so much to see in Turkey you could easily spend months exploring this beautiful country. If you have time it really is worth getting off the beaten track and exploring some of the lesser-known destinations listed above. Not only will you escape the crowds of Istanbul and Cappadocia, you'll get to experience true Turkish culture and see some truly stunning and unique sights whilst you do it.
---
Tours and Activities
Related Articles