Zurich is often referred to as one of the most expensive cities to visit in Europe. In fact, the whole of Switzerland is renowned for being a costly destination. However, as like many expensive cities, there are tricks to visiting on a low budget and without breaking the bank. Here are tips and tricks on how you can visit Zurich cheaply and on a budget but still have a great trip.
---
Accommodation
Accommodation is often one of the biggest costs when you travel. Zurich is no different and you'll find hotels ranging from around 40 CHF(40 USD) for a dormitory bed in a hostel, and from 120 CHF (120 USD) for a basic hotel. Vrbo or Airbnb is another option and great if you plan on staying a while or travelling with others.
If you really want to keep your costs low and are coming from a nearby city, then you could get a night bus such as available through Flixbus. What I did to save money on accommodation was to get a night bus from Vienna which arrived early morning, I then stayed until the evening and got a return night bus. So my transportation to Zurich cost me €30 each way and my accommodation cost zero.
Many hostels have cooking facilities and include breakfast too which saves some money. Airbnb will probably also allow you to cook food.
---
Food and drink
Food is definitely not cheap in Zurich and if you plan on eating at restaurants your budget will quickly disappear. When I was looking around at restaurants I found basic dishes such as Pizza, Pasta to be around 20 Swiss francs. To know how much something costs in your own currency I recommend an app called XE currency.
Few ways to keep your food costs low:
Bring food with you, such as sandwiches etc
Cook food at a hostel or in an apartment
Buy sandwiches or other food from Grocery stores. For example in Coop it is around 5 CHF for a sandwich, Indian takeaway is 8.50 CHF, pizza slice 5.5 CHF and salad around 9 CHF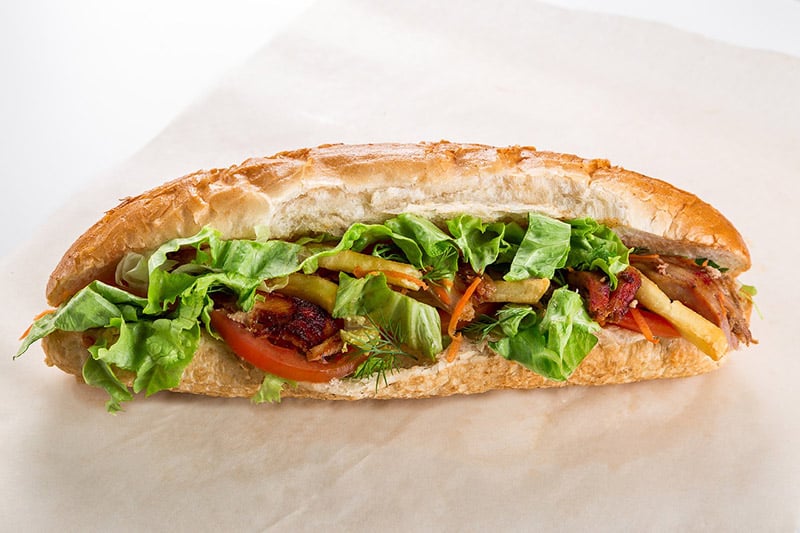 ADVERTISEMENT
CONTINUE READING BELOW
---
Cheap or free things to see and do in Zurich
Walking tours
To learn more about Zurich you could download a free App and do a self-guided walking tour. As well as this there are free walking tours available, although they aren't technically free, the expectation is to give a donation/tip. Probably around 10-20 Swiss francs.
Relax in the parks
There are over 70 free parks and outdoor spaces around the city. Those make for a great place to relax your legs if you've been walking all day. The park below is Arboretum which is really nice and is beside Lake Zurich.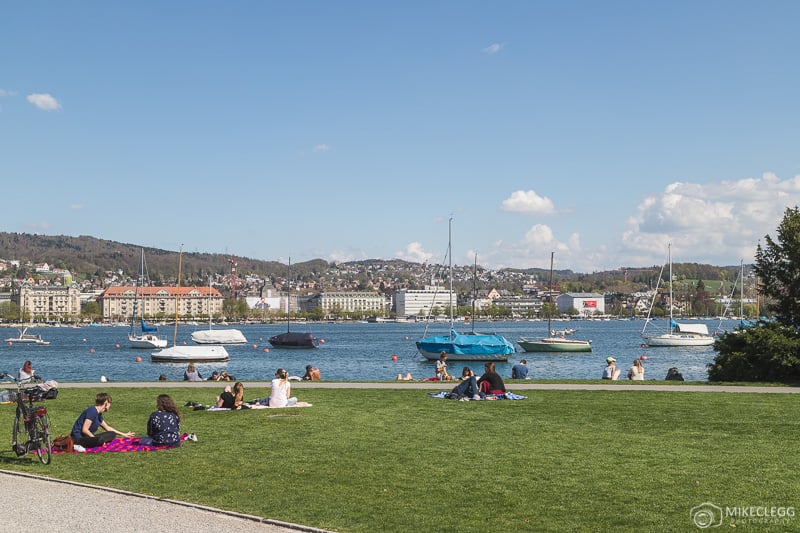 Check out the viewpoints and photo spots
Zurich is quite photogenic and around the city, you'll find lots of good spots for Instagram and Photography. I found four viewpoints across the city during my visit, including Lindenhof, ETH platform, Grossmünster tower and FREITAG Flagship Store. The last one doesn't provide the most photogenic views but is pretty cool as the structure is built from shipping containers.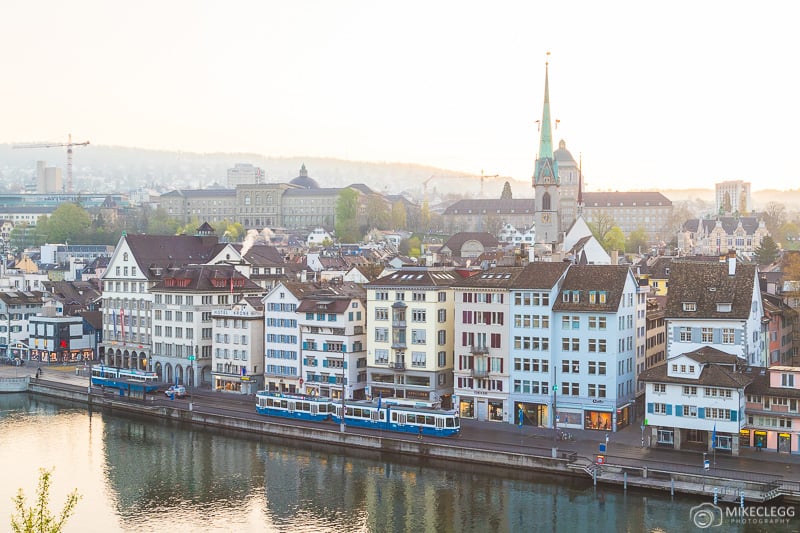 ADVERTISEMENT
CONTINUE READING BELOW
Visit museums
If you're into museums then you'll be able to visit some museums for free such as the Zoological Museum and Langenberg Wildlife Park. For the museums that aren't free, then the best way to see them is to get a Zurich City Card. This is pretty cheap at only CHF 27 (USD 27/GBP 17.50) and provides free or discounted entry to most of the museums. It also provides free transportation too.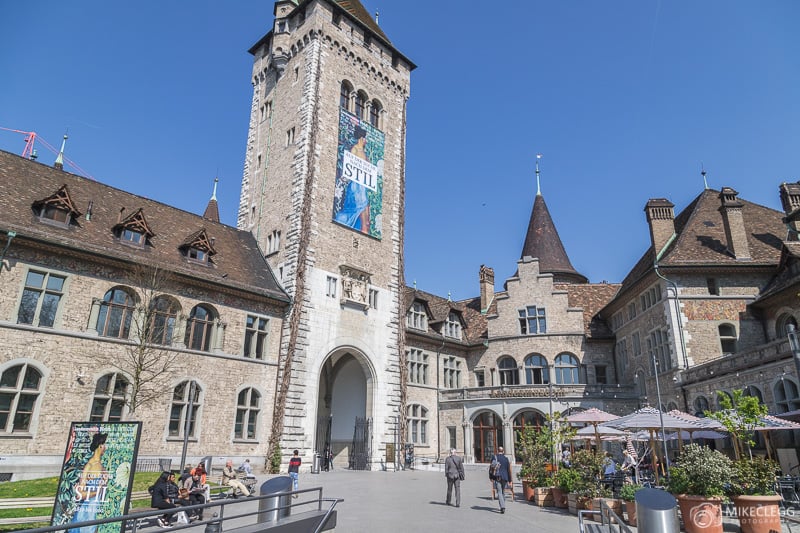 More free things to do:
Visit Lonely Planet's article for lots more ideas for free things to do in the city.
---
Tours and Activities
---
Summary
In summary, to visit Zurich on a low budget you need to:
Either visit for the day and possibly sleep on a night bus or train
Avoid eating out, instead cook. Or if you do eat out then avoid proper restaurants, ie eat from fast food type places
Walk as much as possible instead of using taxis and public transport
Consider the Zurich Card if you want to do a lot, or just do free things
Try and avoid bars, clubbing and partying
Ready to book? Search for:
---
---
Related Articles