Travelling solo and travelling with others can provide very different experiences when you travel. Below are some of the benefits and negatives of travelling with others and also travelling solo.
---
– Travelling solo –
Travelling solo can be a daunting and scary experience the first time you do it. But it can also be enriching with lots of benefits. Here are some thoughts to think about when travelling on your own.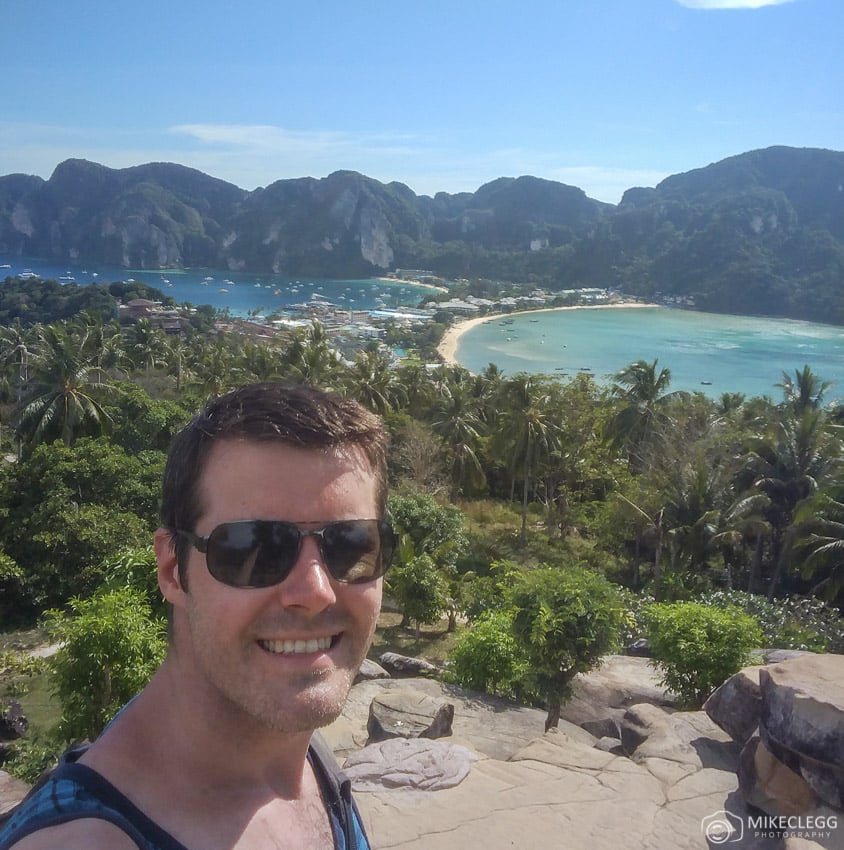 Independence
Travelling solo will give you a sense of independence. This is really nice and almost makes you feel more alive and capable. Going on a solo trip would be especially helpful to someone who has lived at home all their life, or someone who hasn't properly had to look after themselves before. It's almost like diving in the deep end. If you get nervous about travelling alone for the first time, then go on a short trip, such as to a local city or country, and then build up to longer and more adventurous trips.
Freedom to see and do what you want
As well as having independence you will be able to do whatever you want. You could see something unusual that only you would want to do, or you could do nothing and just spend the day relaxing. I have been on trips with people that have wanted to do so much that you end up feeling exhausted, so having this freedom is definitely something you may enjoy.
You won't be waiting for anyone
Have you got friends that take forever to get going, or is that you? If you travel on your own you can head out whenever you want. Be it early morning, afternoon, or the evening. So there's no waiting for others or being nagged at to leave.
You will make more effort to meet people
Generally travelling on your own will make you more sociable. Hostels in particular are great for socialising and meeting new people. You could also go on tours, activities and other social events where you may meet people.
You'll grow as a person
Travelling on your own will make you grow as a person. You will discover more the kind of person you are and what you like. Travelling this way is definitely a good experience for everyone to have at some point in their lives.
Travelling solo can be lonely
A negative to travelling solo is having to eat and go on activities on your own, which can be very lonely. As a travel photographer and blogger, I often go alone on trips and to restaurants and tours. I can't say I haven't sometimes felt like a loner and a bit sad sometimes, but after a while, you get used to it. I often keep myself busy by making notes or even checking my Instagram in these kinds of situations.
ADVERTISEMENT
CONTINUE READING BELOW
---
– Travelling with others –
Most people will initially travel on group trips with others. Maybe with parents when they're young and also with friends during late teens and early 20's. Many people will also travel with their own family and kids later in life. Based on my experience travelling with others here are a few thoughts:
You will share experiences
Have you ever seen or done something and just wanted to share it with someone? Travelling with others will definitely allow you to do this, and then afterwards you will be able to look back and reflect on those experiences together. Some of the most amazing things I've done in my life was with friends and has created memories that will last my lifetime.
You can split the cost of hotels, taxis etc
Travelling can be expensive and being able to split the cost of rooms and transportation is a big money saver. You could stay in dorm rooms in hostels to save money on accommodation, but as you get older that may not be what you want to do. Another benefit of travelling with others is that sometimes you can get group discounts on activities, tours and excursions, which can be a great money saver.
Keep each other company
Travelling on your own can be quite lonely and you will sometimes crave someone to talk to, such as a good friend or partner. You can meet people on your journeys too, but there's nothing quite like having a good chat with a close friend.
You can help each other if you get unwell
If you suddenly start feeling unwell during your travels, then it's nice when you have a friend who can run out and pick up food, water or even medication. Or say the worst happens and you end up in hospital, then your friend can help with your insurance paperwork, and let your family know.
Safety is better with others
Being with others will make you less of a target when travelling. Not that anything has ever happened to me, but it's a lot less likely you will be seen as vulnerable when you are in a group, or there is at least two of you.
You can work together to organise things
By travelling with other people you can easily split the organisation between the group, which will, in turn, make your life that much easier. During my trip to India with my friend Kris, we both had to plan certain aspects of the trip. This made the planning a lot easier and quicker.
Take photos of each other
A good benefit of travelling with others is that you can take photographs of each other. You can also ask strangers to do this, but it's often harder to ask them to take repeat photos if they take bad shots.
You may need your own space
A negative to travelling with others is that after a while you will probably want to have your own space and do your own thing. If you are travelling with others and feel like this, then consider having a night in all to yourself, or going for a walk and reading on your own.
ADVERTISEMENT
CONTINUE READING BELOW
Summary
There are definitely benefits to both travelling on your own, as well as travelling with other people. Overall if it's possible we'd suggest doing a bit of both, so some trips with friends and family, and others just on your own.
Ready to book? Search for:
---
Related Articles