Travelling solo can be a great way to grow as a person, become more independent and also have a huge amount of fun. If travelling solo is something you are planning to do for the first time, then there are things you should know before you go. In this post you'll find my tips based on my experience of travelling solo around Asia and Europe, but would still apply to destinations all over the world. Here are 15 tips for travelling the world solo.
---
1. Stay fairly central and in a good location
Staying in a central location helps you see so much more when you travel, and in most destinations, you'll find plenty of accommodation options, from hotels, Airbnb's and hostels. Something I really like about hostels is that many of them are in good central locations and yet are still affordable.
Being in a central location when travelling solo makes it so much safer, as you can easily get to and from your accommodation. If you decide to stay quite far out from main attractions and points of interest, then you may have long commutes, potentially get lost, or may have to pay a lot more for transport.
2. Research your airport transfers in advance
When arriving by air always do your research on how to get from the airport to your accommodation. The last thing you want after a long flight is to spend ages figuring out how to get to your hotel or hostel. A few options include:
Looking at the airport website for public transport connections
Using a taxi or Uber
Searching on forums such as on tripadvisor.com for transfer suggestions
Arranging something with your accommodation
3. Let your friends and family know your itinerary
One of the most important things to do when travelling solo is to let your friends and family know your itinerary. Such as the city, hotel, tour that you're going on. This means that if they ever need to get hold of you or lose touch then they will have a good place to start.
I recommend Google Sheets for this, and then all you need to do is keep the online file up to date and share it with your friends and family. Then if you ever make updates it will automatically be visible to those that you shared it with.
If you didn't want to use Google sheets, then consider forwarding any booking emails to your friends and family.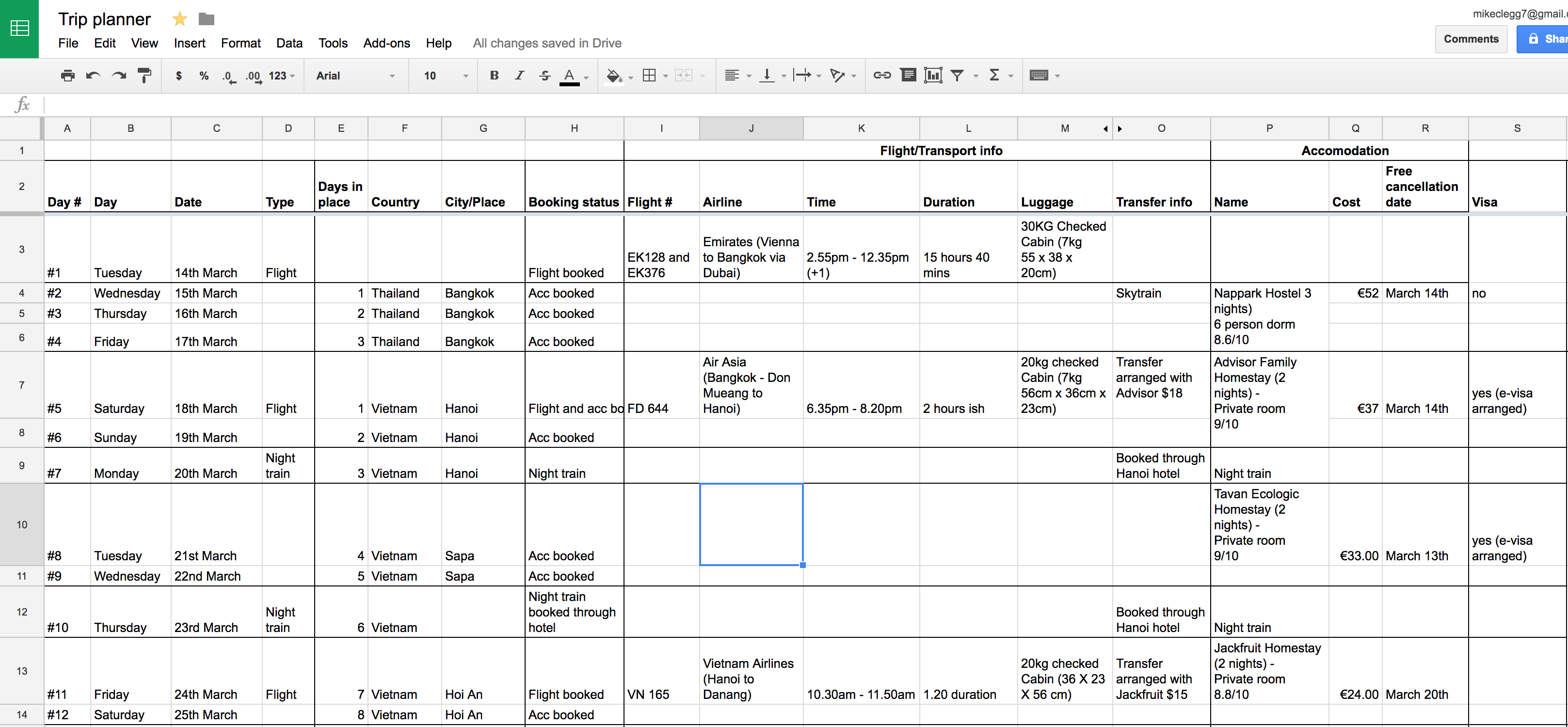 ADVERTISEMENT
CONTINUE READING BELOW
4. Research the safety of the destination
Always check online for the most up to date safety recommendations before visiting. I use gov.uk/foreign-travel-advice to check for official information before I travel. You can also search on Google for the safety of a destination but only trust sites that look legit.
5. Stay in hostels to make friends
When travelling solo a great way to make friends and for a more social environment is to stay in a hostel. By doing so you will likely be with lots of other solo travellers who will be more than happy to hang out and also explore with you.
6. Join social events
If you are wanting to have some fun and party when travelling, then join social events. Hostels are good for this and may have bar crawls, tours and other things going on. You may also find other public events such as excursions and tours.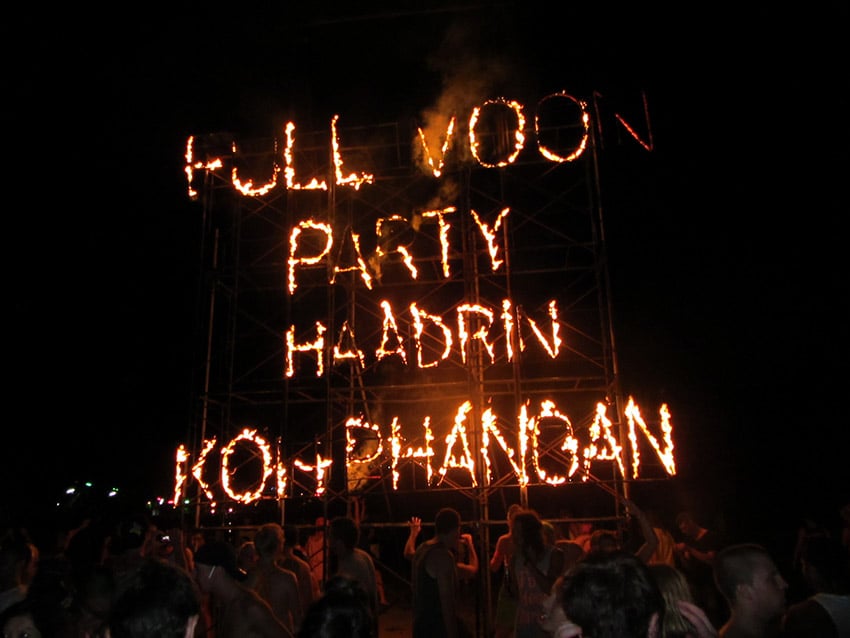 7. Don't get super drunk
If you go out to bars and party solo, or even with groups from a hostel, then never get too drunk and make sure you are always in full control. Just think that if you got too drunk and something bad happened then it might ruin your entire trip.
8. Be extra vigilant at night and when alone
It goes without saying but be extra vigilant at night and avoid walking down quiet streets and venturing into unknown neighbourhoods. I would recommend staying near places where can see other tourists, and if you are a bit out of the way then call a cab to get around.
9. Make sure you have local taxi numbers/Uber
Before you arrive to your destination make a note of local taxi numbers or ensure you have access to Uber and an internet connection. This will allow you to find transport that much easier. Uber doesn't work in all destinations but is in lots of major cities around the world.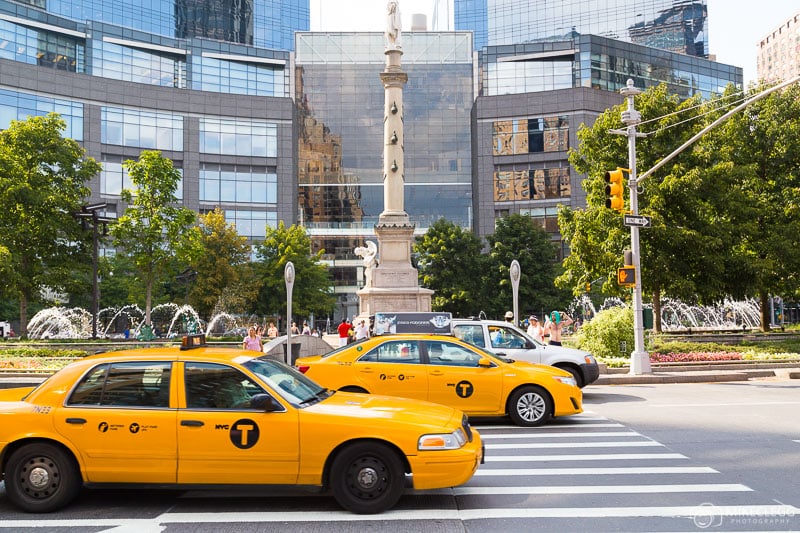 10. Be extra careful with valuables
When travelling anywhere in the world you should be careful with your valuables, but this is even more important when you are on your own. Make sure you keep your passport, visa, and any other important documentation somewhere secure, such as in a locker with a good strong padlock, in a proper Safe, or even in a decent Money Belt
under your trousers.
11. Be wary of over-friendly people
If you are travelling with expensive equipment, such as a DSLR, then you may seem more of a target for street crime. You should be warier of people that come up to you wanting to be your friend, or saying they'll show you some great photography spots.
As well as this if someone offers to take a picture of you don't give them your camera unless you feel confident they wouldn't run off with it. When I travel and want my picture taken I will normally ask other tourists, couples or families.
ADVERTISEMENT
CONTINUE READING BELOW
12. Download offline maps
A favourite travel app of mine is Google Maps. Using this App you can now download (on major phones) offline maps and don't need a connection. This means that you can find directions and also mark your accommodation and other travel points of interest. This makes getting around the destination that much easier and safer, which is even more important when travelling solo.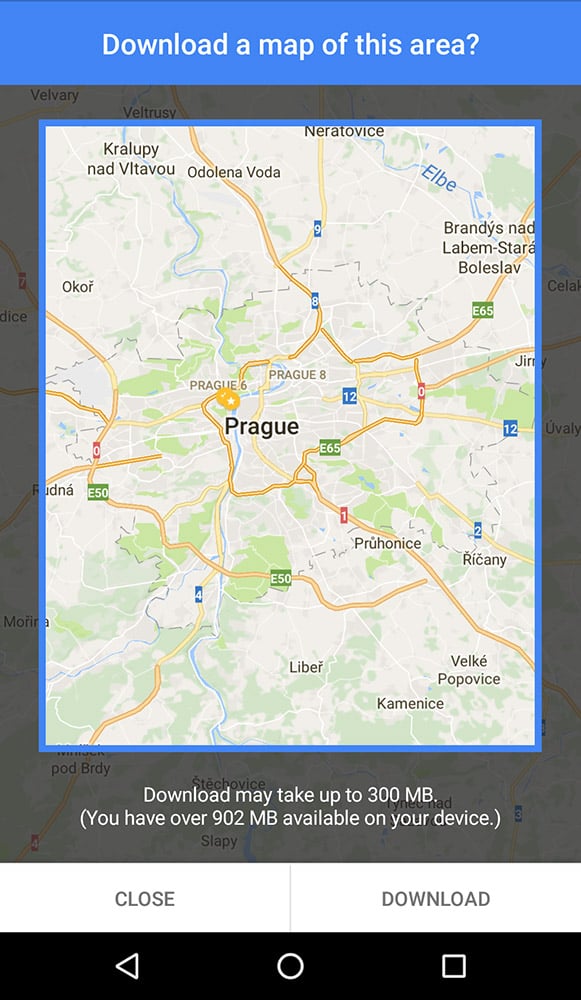 13. Night trains and buses
If you're travelling around Asia or even Europe, you may sometimes sleep on night trains and buses. If this is something you'll be doing on your trip, then always ensure you keep valuables such as passport, wallet, camera, laptop etc on you, and even secure on your seat so no one can get into it.
14. Budgeting
Especially important when travelling on your own is to budget, as things tend to be more expensive. Such as when travelling with friends you can share a room, split the cost of taxis etc, but when on your own you have to pay for everything yourself.
So to budget, you should keep track of how much money you have and how long it will last. You should also try and save money whenever you can, such as cooking your own food, not always eating at restaurants, and avoiding other big expenses. Should you still run out of money then you need to ensure there is another way to get some, such as having backup money with your friends and family that they can transfer you. Or even a backup credit card.
15. Take extra bank cards
And finally when travelling solo always have multiple ways of getting money should something happen.
An example for me is when I was in Vietnam and lost my wallet whilst taking photographs. It contained both cash and bank cards. I would have been in a bit of trouble, however, I had spare bank cards back at the accommodation which saved me from a lot of stress.
ADVERTISEMENT
CONTINUE READING BELOW
---
Summary
Travelling the world solo is something everyone should do at least once in their life. But you should always be prepared and do your research by reading posts like this, as well as reading official advice on your destination.
Have a read of How to Plan a Solo Trip for more to help you plan your trip.
Related Articles