Vietnam is famously known for many things and one of them is definitely its love of scooters. Put "Vietnam traffic" into YouTube and you'll see tons of videos of the roads in its two main cities of Hanoi and Ho Chi Minh City. With thousands of scooters weaving around each other in an endless sea of traffic interspersed with the odd car, bus and person. It's enough to make anyone afraid of simply crossing the road, let alone driving in it!
But head out of the cities and into the north of Vietnam and you'll find stunning mountains, terraced rice fields, and some of the most epic roadside views. Motorcycling in Vietnam with a scooter or motorbike is a fantastic way to see one of the best parts of the country.
Here is a guide to motorbiking around North Vietnam, along with tips and some of the best places to visit.
---
When to visit for motorbiking
Lots of people don't realise that north and south Vietnam have totally different climates.
Whilst the south is always hot with just a wet and dry season, the north has winter and summer like in Europe, so November to March is cold. The highest mountains in the north can even get snow in the winter!
The cold season is the dry season though, whereas the hotter summer months can be quite rainy. The shoulder seasons of March/April and September/October are therefore good times to visit for a motorbiking trip.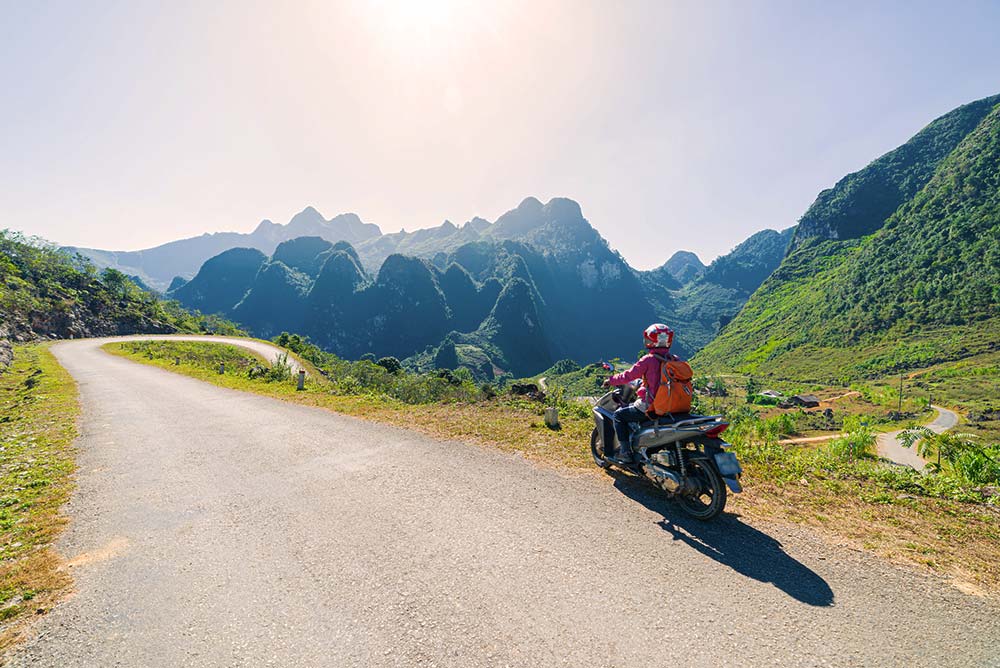 ---
Renting a motorbike in Vietnam
Renting a scooter or motorbike in Vietnam is extremely easy. You'll find motorbike rental shops everywhere and your hotel or homestay will usually also be able to either rent you a bike directly or recommend a place.
Renting a bike in Vietnam is not like renting in Europe. There are some more expensive rental places where the experience might be similar, but in general, if you rent from a standard place the transaction will be very simple. The bike will usually be pretty well used with scratches, etc, and you won't be expected to check these, and the rental shop equally won't check the bike when you return it. You should check the brakes, horn and lights and give the bike a drive up and down the street, but generally it will be a case of "you break you fix" and any superficial damages like scratches won't be an issue.
ADVERTISEMENT
CONTINUE READING BELOW
---
What to pack when motorbiking in north Vietnam
Depending on when you're visiting, the most important thing to bring is a warm jacket, followed by a rain jacket. You'll be driving a lot at high altitudes and add to that the wind whilst driving, even in the height of summer it can get cold on the bike. A rain jacket is also a must. Even in the dry season you never know what can happen and if you get your clothes and shoes wet in a downpour it'll be hard to get them dry.
It's also wise to have a day bag with you and this should include water, snacks, your camera and other essentials to keep you going. Other than that don't bring much. Leave your main luggage behind at your hotel or wherever you rented the bike if you can. Bring jeans or long pants for driving and note that whatever you wear is likely to get pretty dusty and dirty. In that respect, one set of clean comfortable clothes (like tracksuit pants and a hoodie) to wear in the evenings could be useful.
If you were doing a multi-day trip with the bike where you drive around and stay at different places then take a bag with enough to keep you going, such as your toiletries, a change of clothes and other essentials.
---
Where to stay
One of the best things about driving around the north of Vietnam is the homestays you can stay in. These aren't luxurious hotels but are run by local people. They'll give you a real insight into the local communities in the villages here, most of which are populated by Vietnamese ethnic groups. Most also provide a family dinner for about 100,000-150,000 VND where you'll be treated to a whole host of local specialities which you'll share with your hosts and other guests. You may also get to try some homemade rice wine, a fermented rice liquor which locals make themselves and love to drink shots of over dinner.
Some of our favourite homestays include:
---
Where to go motorbiking in Vietnam
Hanoi
Hanoi is the main city in North Vietnam and is likely where you'll fly into and where you'll start your trip further north.
You could rent your bike here and there are lots of bike rentals in the city. However, renting your bike here means that you'll have to contend with the city traffic, and also probably need to drive at least 2-3 hours away from the city before you reach the more scenic roads.
We'd therefore suggest taking a bus to one of the places listed below and starting your motorbike trip there instead. As mentioned above, even in small towns there will likely be a motorbike rental and your homestay will surely be able to help.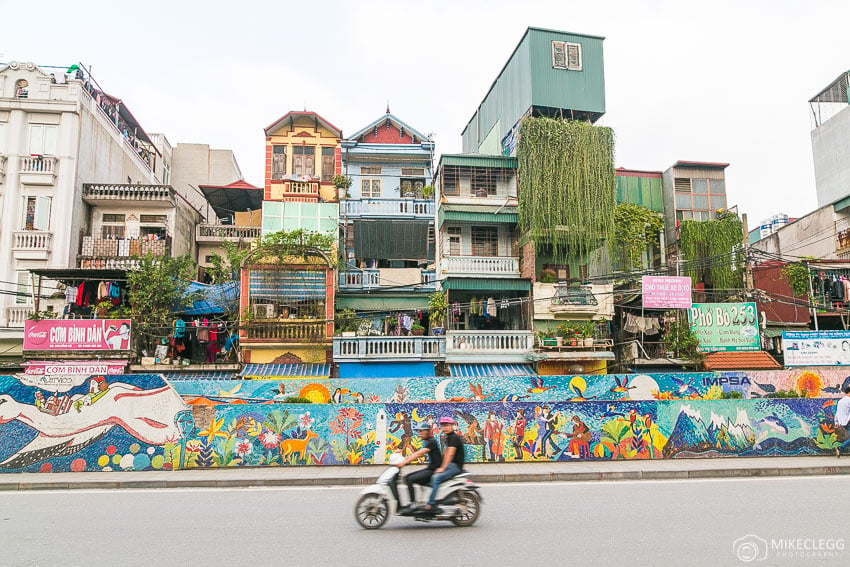 Mu Cang Chai
If you've ever seen photos of mountains lined with rice terraces then it's likely they were taken in Mu Cang Chai. In September when the rice terraces are green the town can be quite busy, but it's just as beautiful the rest of the year and a lot less crowded.
Driving east of Mu Cang Chai you'll find the Khau Pha Pass with its stunning scenic views. Continue onto Mường Lo Valley and you'll see the rice terraces turn into tea plantations which are different but equally as beautiful. Mường Lo Valley in Nghia Lo is a great place to stop and spend the night at one of the traditional stilt houses of the ethnic Black Thai group that live here.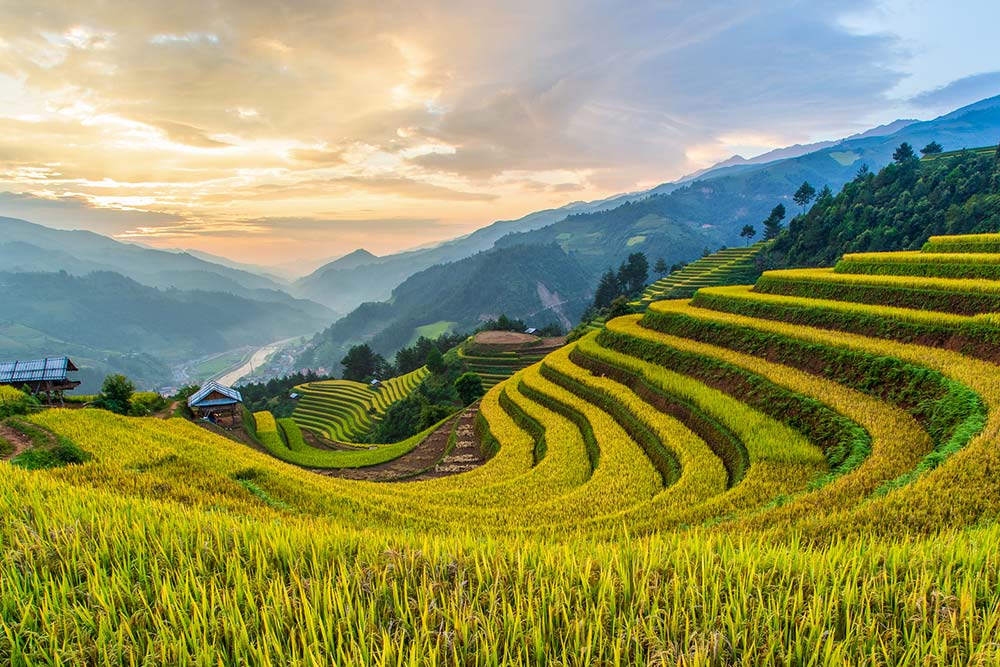 Mai Chau
Just a 3-4 hour bus ride from Hanoi, Mai Chau is a popular spot for local Vietnamese to visit on the weekend to get out of the city. A small town surrounded by rice fields, it's a picturesque spot and many people rent bicycles to cycle around. From the centre of town you can also climb the 1,200+ steps up to Chiều Cave. It's tiring but worth the climb and you'll probably have it all to yourself.
Mai Chau is a great place for a short motorbike trip by driving from here to Pu Luong. Pu Luong is a true hidden gem in the north of Vietnam. With just a few homestays in amongst absolutely stunning scenery like you'll find in the guidebooks, it really is a great place to visit and the road to here from Mai Chau (south on the QL15 then east on the QL15C) is extremely scenic and in good condition. Make sure to visit Hang Dơi Kho Mường Cave on your way.
ADVERTISEMENT
CONTINUE READING BELOW
Moc Chau
East of Mai Chau you'll find Moc Chau. Although the two towns sound alike and aren't far apart, they are extremely different. Unlike Mai Chau and its rice terraces, Moc Chau is all about tea and fruits. You'll find lots of tea plantations here as well as farms selling fruits like apples, peaches and strawberries depending on the season. You can even go strawberry picking here! You can also visit Nang Tien Waterfall and Cheng Koa Waterfall.
From Moc Chau you could drive up to Ban Doi and stay the night in the small village here. It's a small community and locals are surprised but extremely welcoming to tourists. On the way stop at Đồi chè Trái Tim which has some extremely picturesque tea plantations.
Sapa
Sapa is without a doubt the most popular and touristy spot in the north of Vietnam, which unfortunately means that it's no longer the nicest place to visit with the town being full of tourists touts and group tours. However, outside of the town you can still find some nice spots and more authentic homestays.
There are also some nice driving routes here. Head west from Sapa long the QL4D and you'll soon come to the O Quy Ho Pass, a 50 km long mountain pass considered one of the greatest in Vietnam. Or head straight north on the DT155 and it's possible to do a 1 or 2-day loop around via Lao Cai. Wherever you choose, the mountain roads here are some of the most dramatic in the country and unlike Sapa itself, are not busy at all.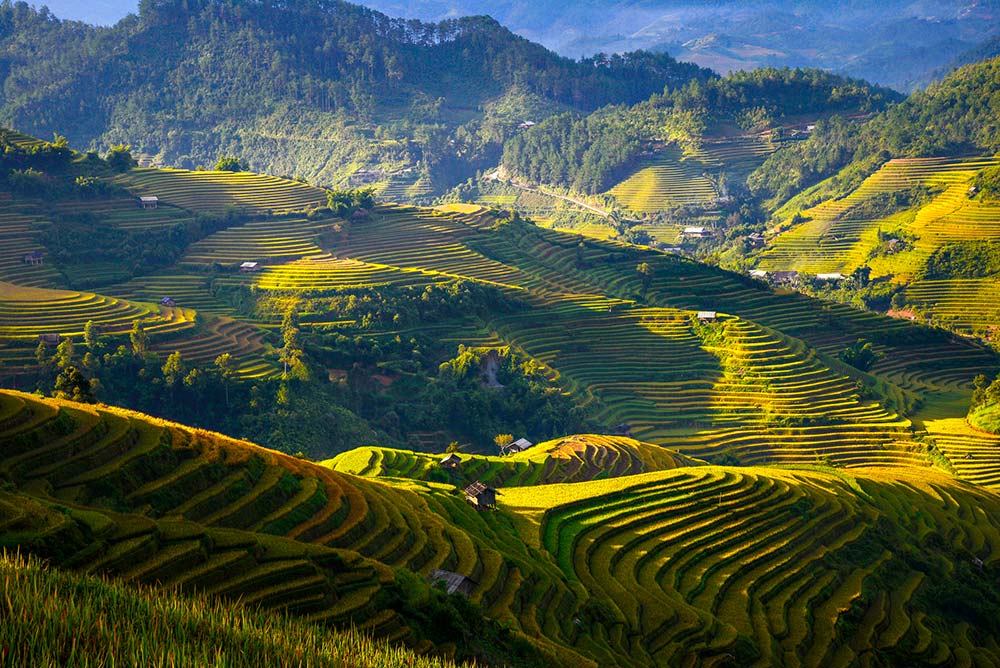 Hai Giang
Sitting in the far north of Vietnam along the border with China, the town of Hai Giang is about a 6-hour bus journey from central Hanoi. Whilst the town itself doesn't have much going on, you don't have to drive far to find the countryside you see in the Vietnam guidebooks, which is why driving the 'Hai Giang loop" has become one of the most popular things to do in Vietnam.
The loop can be done in 3 or 4 days and takes you via Yen Minh, Meo Vac (via the Ma Pi Leng Pass, another one of the great mountain passes in Vietnam), and Du Gia. It's hard to put into words just how awesome the scenery is here, and the photos just don't do it justice. Around every corner there seems to be a view more stunning than the last, but you really can't gauge just how huge the mountains are from the photos alone. The views are simply incredible.
Cao Bang
Most people probably haven't heard of Cao Bang, although they may have heard of Ban Gioc waterfall which is becoming more and more popular thanks to some pretty epic drone footage on social media. Ban Gioc is one of the largest waterfalls in Asia and, separating Vietnam and China is the fourth largest waterfall as a national border in the world (just behind Victoria, Niagara and Iguazu Falls). As you can imagine, it's seriously impressive.
From Cai Bang you can drive straight to Ban Gioc and back (it's about 80km and 2-3 hours one way) or stay one night near the falls and make a loop via Keo Yen Panorama, Thang Hen Lake, Truc Lau Phat Tich Pagoda and Nguom Ngao cave, before driving back via the Ma Phuc Pass to Cao Bang.
ADVERTISEMENT
CONTINUE READING BELOW
---
Other General Tips for Motorbiking in Vietnam:
In practice, you don't need a licence (Vietnamese, international or otherwise) to drive a motorbike in Vietnam. However, that's not to say that Vietnam is the place to learn to ride a scooter. Whilst the north won't have the crazy traffic of the cities, the roads can be poorly maintained or under construction, and the mountainous roads are not for the fainthearted. We really recommend only renting a scooter/motorbike if you've driven before and are a confident driver.
Whilst an automatic scooter is a norm throughout most of Vietnam, if you're riding in the north you should really get a manual or semi-automatic scooter. The mountain roads can have very steep hills and the gears are really necessary if you want to take on the uphills.
Most bigger towns will have an ATM but it's best to come prepared with plenty of cash anyway, as you're unlikely to be able to pay for anything, including hotels, by card.
If possible get yourself a local sim card and save local emergency numbers.
Download Google maps and Google Translate. You'll be relying on these a lot and even if you have a Vietnamese SIM card, many areas, especially along the road, won't have signal.
Whatever Google says regarding driving time – double it! If the road is in a bad condition a measly 10km can become a 1-hour marathon of a drive. In any case, even if the road is good you'll want to be stopping a fair amount to take photos.
Be flexible – riding a motorbike is tiring. It's especially tiring when you're riding on bad roads. Consider adding in rest days, whether to actually rest or whether to have a day doing something else other than driving. For example, there are lots of nice hiking routes around Mu Cang Chai and waterfalls near Moc Chai so you might want to stay an extra day in these places.
Bring snacks and water. The mountain roads are long and you can go a long way without having anywhere to stop and buy food.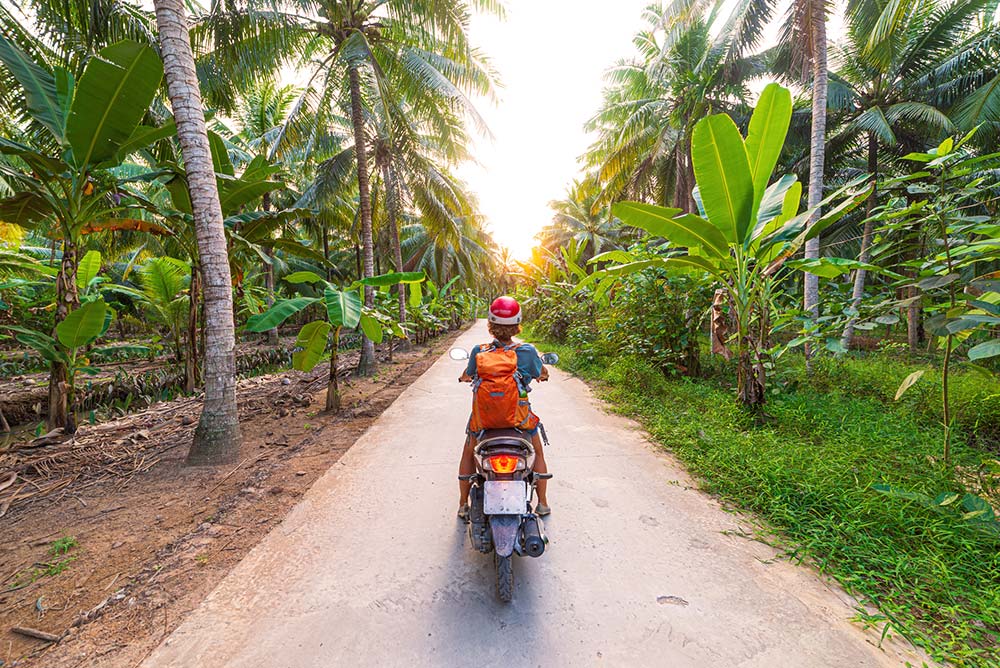 ---
Summary
Embarking on a motorbike trip in the North of Vietnam shouldn't be taken lightly. The roads can be in bad condition, driving can be dirty and exhausting, and it can't be denied that it can be dangerous. However, if you're a confident driver then there's no doubt that it's worth it. It's the most beautiful part of Vietnam and the scenery along the roads here is stunning. Driving a motorbike around North Vietnam is a bucket list experience and the best way to see this amazing country.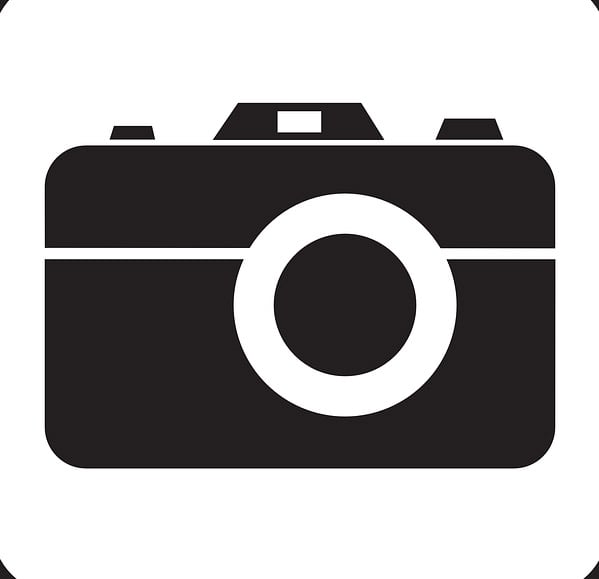 Related Articles