Ho Chi Minh City, aka Saigon, is the main city in Southern Vietnam. It's often a compulsory stop on most people's Vietnam itinerary, being either the start or end point of a trip through the country, but the city probably isn't a highlight for many. It's crazy, hectic, gritty and overwhelming, and most escape quickly to the stunning beaches in the middle of the country or the picturesque mountains in the north.
But Ho Chi Minh City does have plenty to offer. For those willing to get away from the tourist spots it provides a real insight into local Vietnamese life, with amazing street food on every corner and friendly faces happy to see foreigners embracing Vietnam. Plus it has a seriously good food and drink scene which is extremely underrated globally (this may change after Michelin releases their Vietnam guide in mid-2023).
So if you have some time to spend there, read on for top things to see and do in the city.
---
1. Drink coffee at quirky cafes
Vietnam loves its coffee (it's actually the world's second-largest coffee exporter) and you'll find the coffee culture absolutely thriving in Ho Chi Minh City. There are cafes everywhere selling everything from your traditional Cafe Sua Da (Vietnamese coffee with ice and condensed milk – it's amazing!) to Coconut Coffee, and also many variations of fruit, milk and bubble teas.
The cafes themselves also vary widely. There are the local places with plastic chairs or deck chairs lining the street selling coffee for under $1, popular chain cafes like Katinat or Cong Ca Phe, and then many cute hidden cafes perfect for spending an afternoon relaxing or working on your laptop.
Check out The Workshop, Okkio, The Hummingbird Café & Roastery, Little Hanoi Egg Coffee and Ollin Cafe to name a few.
2. Eat amazing Vietnamese food
Vietnamese food is some of the best in the world and there's no better place to try it than in Ho Chi Minh City where there's literally amazing food on every corner.
Of course you have you're classic Phở, but there are tons of other noodle soups which are even tastier, such as Bún Riêu (vermicelli noodle soup with a distinctive tomato broth, crab and ground pork), Bánh Canh Cua, (another crab soup but with thick tapioca noodles) and Bún Mắm (a fermented thick vermicelli soup with prawn, squid and pork).
But there's more than just noodle soups. If you see a BBQ on the street it's likely it'll be topped with delicious marinated grilled pork. Vietnamese love this way of cooking and two of the best pork dishes which you should make sure to try are Bún Thịt Nướng Chả Giò (pork, vermicelli noodles, crispy fried spring rolls, vegetables, and herbs with nuoc cham fish sauce) and Cơm Tấm Sườn Trứng Ốp La (broken rice, grilled pork and a fried eggs served with fish sauce). And you can't leave without trying a Bánh Mì, a crusty baguette usually filled with either ham (thịt), ốp-la (fried egg) or roast pork belly (heo quay) plus butter, pate, pickled carrots and daikon, and coriander.
Local Vietnamese food is delicious, nutritious and extremely cheap so try as many different things as possible whilst you're in the city.
Activities ideas
3. Take a Grab bike
The first thing you'll likely notice when you arrive in Ho Chi Minh City is the traffic. It's no exaggeration to say there are bikes everywhere! It's estimated that the city has over 7 million motorcycles. Which for a city of almost 9 million people is pretty crazy!
Riding a scooter in the city is definitely an experience and one that you should definitely try. However it may not be wise to drive yourself, so why not take a Grab Bike. The Grab app is one of the most useful you can have in Vietnam. Like Uber found in many major cities, you can use it to order taxis or food delivery, but you can also use it to call a motorbike taxi. For as little as a dollar you can be driven around the city by a local, and experience being in amongst the sea of motorbikes firsthand.
ADVERTISEMENT
CONTINUE READING BELOW
4. View the city from above
Ho Chi Minh City is home to the second tallest building in Southeast Asia, Landmark 81. At 470m tall, you'll notice this huge tower jutting from the skyline, especially at night when it's colourfully lit. For amazing views of the city and the river, head up to Skyview, the multi-floor observation deck. Tickets at time of writing cost 420,000VND (~$18) and with this, you'll be able to visit the 79th – 81st floors. Alternatively, head up to one of the restaurants or bars and enjoy the view alongside a drink.
Another option is to visit the Bitexco Skydeck which is more conveniently located right in the heart of District 1 next to the walking street.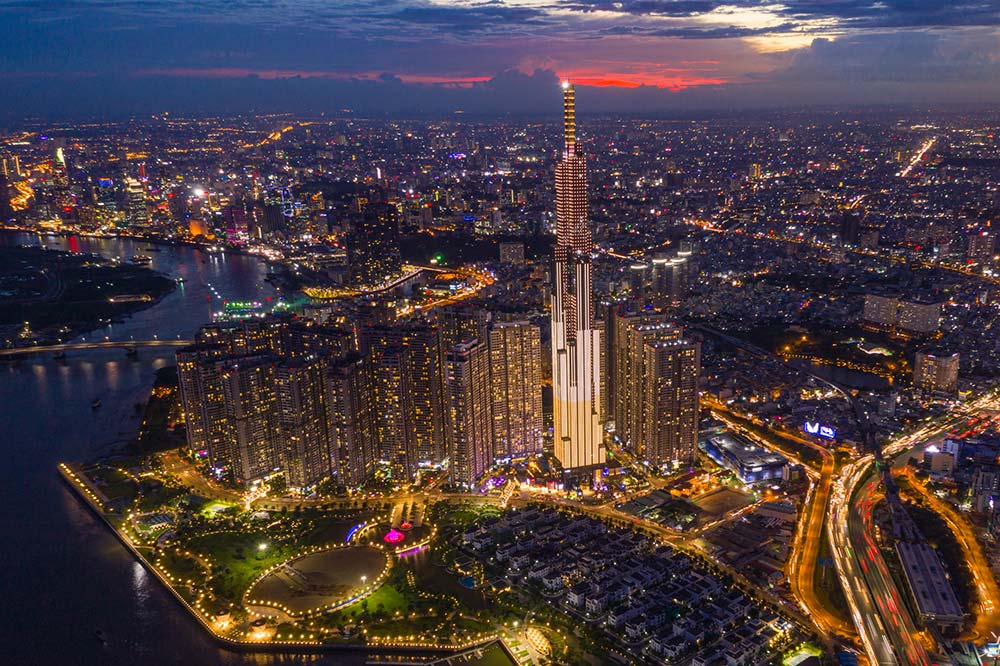 5. Visit the local markets
Most guidebooks will tell you to visit the famous Ben Thanh Market located in the centre of the city. If you're looking for fake trainers, bags or clothes it's certainly a good stop, but be prepared for a lot of hassling, not all of which is good-natured.
Much better is to visit a real Vietnamese "wet market". You won't find any tourist souvenirs here, but what you will find is an insight into local life as people buy all their fresh food, so fresh indeed that all of the meat and fish is usually kept alive until purchased, at which point it will be slaughtered and prepared. It's certainly an experience and not one for the squeamish, but you can't get fresher produce anywhere else.
The oldest wet market in the city can actually be found right in the middle of the city, on Tôn Thất Đạm street just a short walk from Bitexco Tower and the walking street. But for a bigger and better experience, check out Thi Nghe Market a short Grab journey away.
ADVERTISEMENT
CONTINUE READING BELOW
6. Learn about the American/Vietnam war at the War Remnants Museum
A horrific but important part of Vietnam's history is the American/Vietnam war which only ended in 1975 meaning that most Vietnamese lived, or at the very least their parents lived, through it.
The War Remnants Museum is a great way to learn about the war and its effects on Vietnam, which are still being felt today. At only less than $2 to enter, it has three floors providing photos and detailed descriptions in English, plus the courtyard is filled with American tanks and planes.
The information isn't presented in the most objective way and there is a lot of propaganda, but it really is a worthwhile tourist attraction to visit whilst in the city.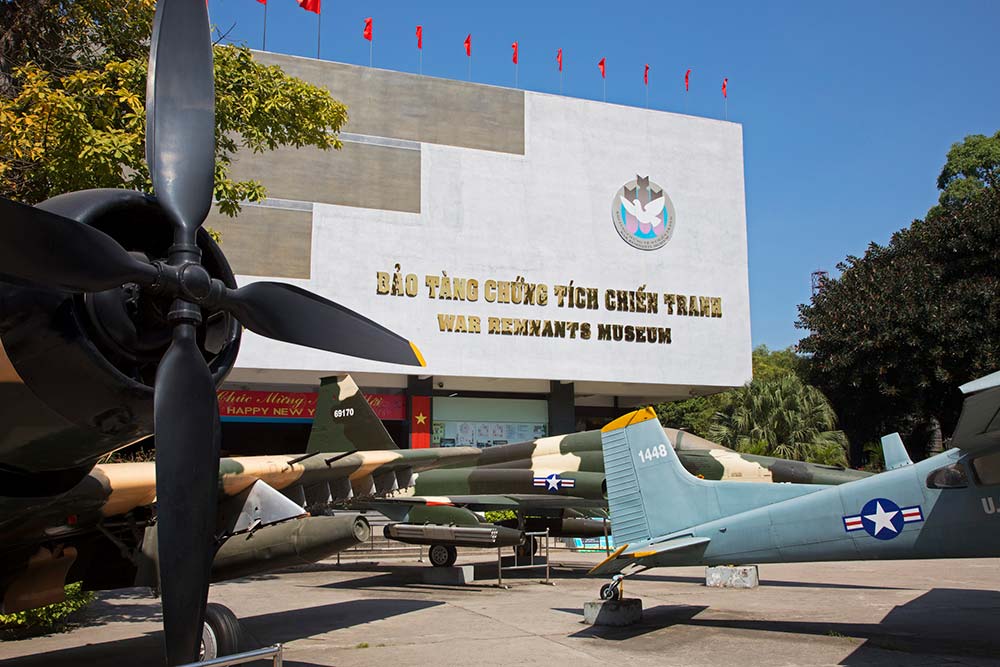 7. Take a cruise along the Saigon River
For a different perspective on the city, take an evening cruise along the Saigon River. There are lots of different cruise options and they can include buffet food and drinks plus entertainment. It's a relaxed way to enjoy the city in the evening and see the lights of the buildings as you cruise downstream.
Alternatively, take the Saigon Waterbus to utilise the river. There are only 5 stops (Bach Dang, Binh An, Thanh Da, Hiep Binh Chanh, and Linh Dong) and you can either hop on and off or simply ride it all the way from one end to the other, which takes just under an hour and is a scenic and interesting journey. Best of all, the waterbus only costs 15,000 VND (~$0.60) so it is a cheap but fun way to explore the city. Check out the official website for more information: saigonwaterbus.com
Activities ideas
8. Sip cocktails at a rooftop bar
Asian cities love rooftop bars and Ho Chi Minh City is no exception. There's plenty to choose from and even the more expensive bars located on top of 5* hotels usually offer Happy Hour deals. Social Club Rooftop at Hotel des Arts is one of our favourites, with a rooftop pool and amazing views, it's very Instagramable, and has a great happy hour every weeknight. Once the sun goes down check out Le Café des Stagiaires, which has great views of the tallest building in Vietnam, Landmark 81.
9. Visit the walking street
The centre of Ho Chi Minh City and where you'll most likely be staying is District 1, and at the heart of this is Nguyen Hue, known as the walking street. This wide pedestrianised avenue has plenty of photo opportunities here with Bitexco Tower just beside it, the colonial architecture of City Hall at one end and the river at the other. It's also where you'll find Ho Chi Minh's statue himself.
Don't also miss a photo of the Cafe Apartment Building. This large, unremarkable apartment block has been overtaken by loads of quirky cafes meaning each balcony has a different decoration. Head inside and walk up the winding stairwell to discover coffee shops, small cafes and shops. It's a great place to spend an afternoon.
In the evening take a walk here and you'll also discover lots of street performers and locals just hanging out.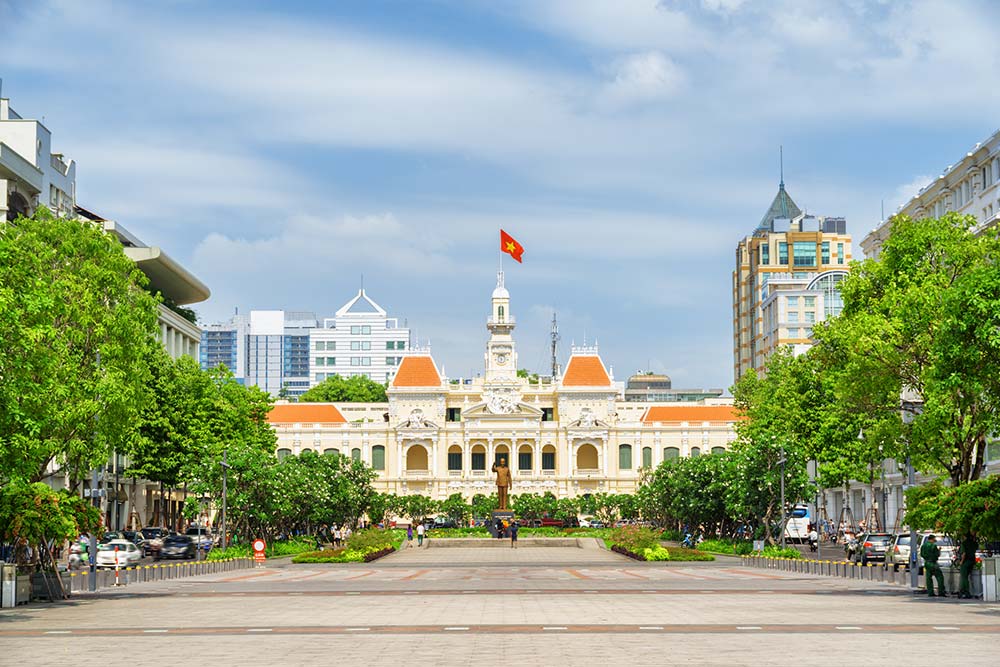 ADVERTISEMENT
CONTINUE READING BELOW
10. Check out the expat lifestyle
Ever wondered what it's like to live in an Asian city, especially one as crazy as Ho Chi Minh? Well head to Thao Dien in District 2 and mingle with the expats who live and work here. You'll find tons of nice bars and restaurants of all types of cuisine, from British classics at Union Jacks, Mexican tacos at District Federal, and even Balkan food at Chevap. For an amazing Riverside setting with fancy cocktails, head to expat favourite Clay Bar.
Another expat favourite area is the street of Pham Viet Chanh where you'll find lots of nice cocktail bars and independent restaurants with a lively atmosphere in the evenings. Check out The Hermit Cocktail Bar for creative cocktails made from homemade ingredients and Vietnamese spirits.
Bonus: Take a day trip
If you need a break from the craziness of the city then take a break and head on a day trip. The favourite tourist sites of the Cu Chi Tunnels and the Mekong Delta can all be viewed on day trips from Ho Chi Minh City.
If you fancy something a bit more relaxed, why not take a couple of days at the beach. Mui Ne is a nice beach town which you can reach by taking a 3-4 hour train. Alternatively, take a cheap 1-hour flight to the island of Phu Quoc where you'll experience some of Vietnam's best beaches.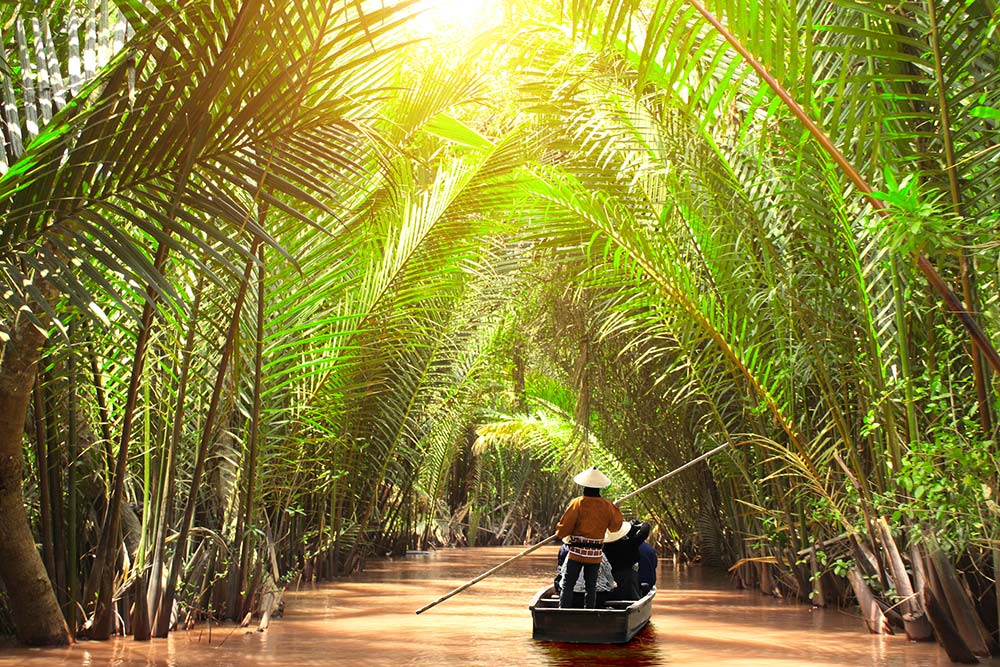 Summary
Ho Chi Minh City may not be the number 1 place to visit in Vietnam, but it's a cool Asian city with lots to offer. Embrace the craziness and you may find yourself falling in love with this vibrant city.
---
Tours and activities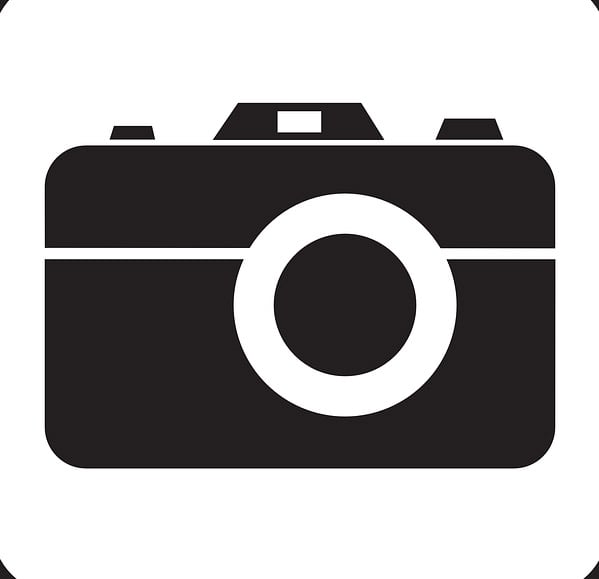 Related Articles