Hanoi is the capital of Vietnam and a great entry point into the country. As you explore the city you'll find yourself immersed in the culture where everyone is busy at work, from the ladies walking between shops selling fresh fruit and veg, to the men working hard on scooters in garages. The city also has a mix of wonderful architecture in the old town as well as impressive temples and landmarks. The city isn't huge meaning you can easily walk between many of the main inner-city attractions. Curious as to what to see? Here are some of the top things to see and do while visiting Hanoi.
Here are some top activities that you may like for Hanoi.
---
1. Temple of Literature
The Temple of Literature was built in 1070 and consists of five courtyards, statues, halls and temples. It is dedicated to scholars, sages and Confucius. Over time the temple has served as Vietnam's first university and a school. You can now visit and enjoy the various parts of the complex and learn about its history and how the temple is still used.
Address: Google Maps
Tickets and more info: vanmieu.gov.vn/en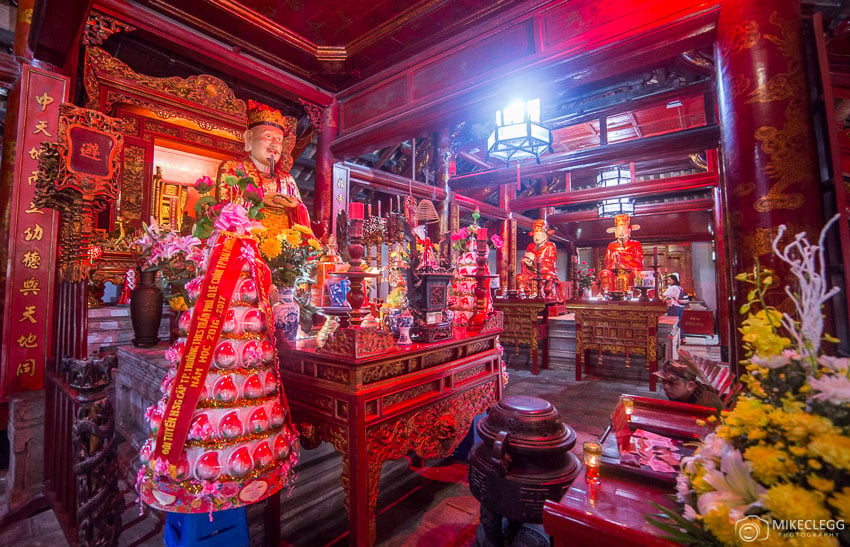 2. Ho Chi Minh Mausoleum
Ho Chi Minh Mausoleum is probably the most famous landmark and attraction in the city. It was built to house the remains of their great leader Ho Chi Minh (also known as Uncle Ho) and is located on Ba Dinh Square. Visitors can sometimes go inside to pay their respects.
Address: Google Maps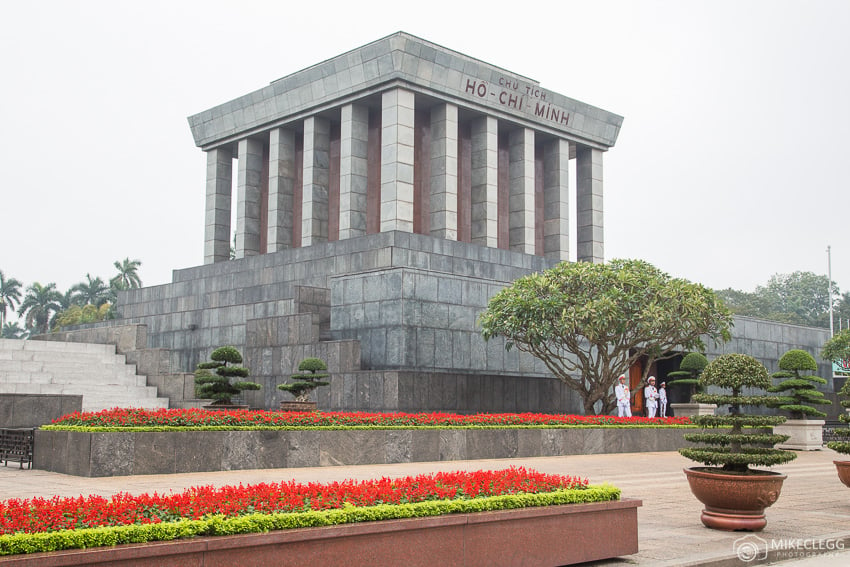 ADVERTISEMENT
CONTINUE READING BELOW
3. Tran Quoc Pagoda
The Trấn Quốc Pagoda is the oldest pagoda in the city and was constructed in the sixth century. The pagoda is red which symbolises luck and prosperity. You can also visit the inside of the temple, light incense and provide small offerings such as food or money.
Location: Google Maps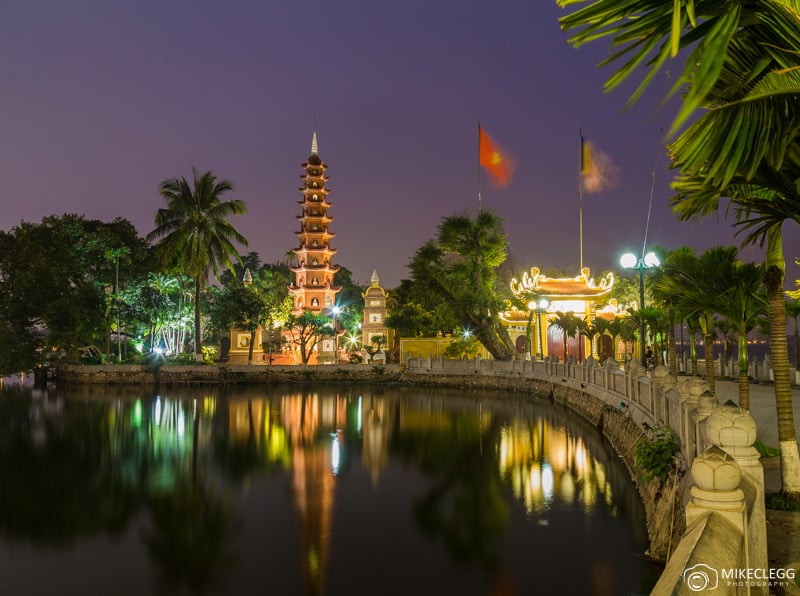 4. St Joseph Cathedral
This cathedral might remind you a little of Europe and is influenced by the French while it was colonised. The building almost seems out of place in far east Asia but is still beautiful to see and appreciate. You can also go inside this church for free.
Location: Google Maps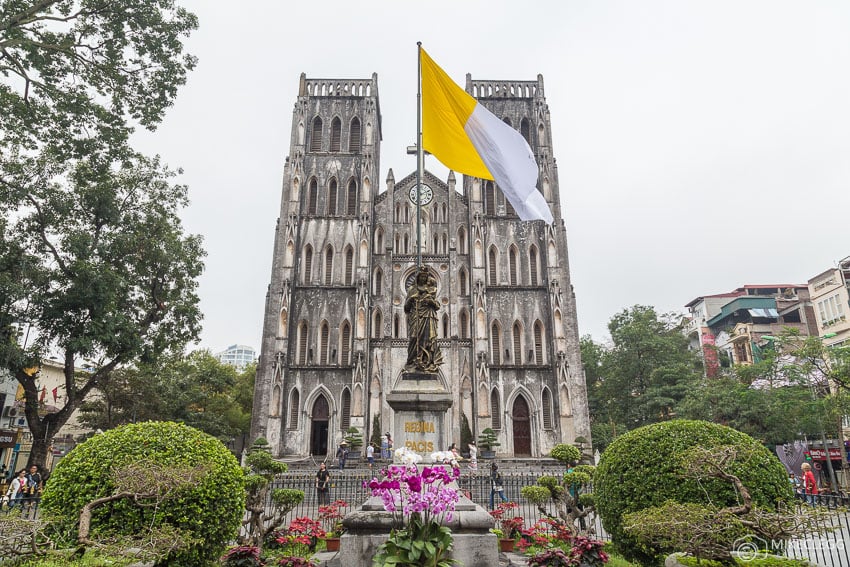 5. Watch Traffic
At the top of Hoan Kiem Lake is a roundabout and square, where there is heaps of traffic going in all directions. The traffic in Hanoi although crazy is also fun to watch. Around this area are lots of bars and restaurants that offer high angle views such as this. A famous bar is Legend Beer, although it's not the highest point and the views from the restaurants at the top are much better.
Location: Google Maps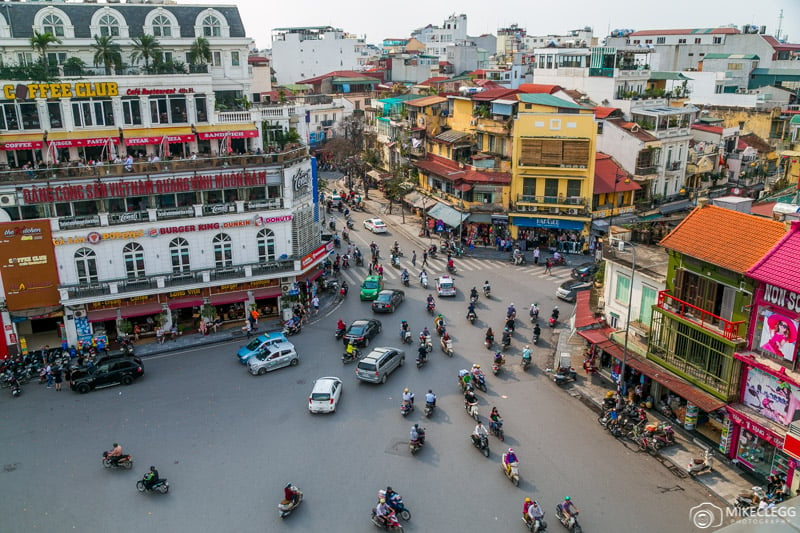 ADVERTISEMENT
CONTINUE READING BELOW
6. Train Tracks
To see some unique aspects of Hanoi head to the train tracks. One of the best spots is where the tracks cross over Dien Bien Phu (street). The trains aren't that frequent and the locals know the times of them, so it doesn't feel unsafe walking along, although do stay aware and keep your eyes open! This location is also a very photogenic spot in Hanoi and if you're patient you may be able to capture some interesting street scenes with the locals going about their everyday lives.
Location: Google Maps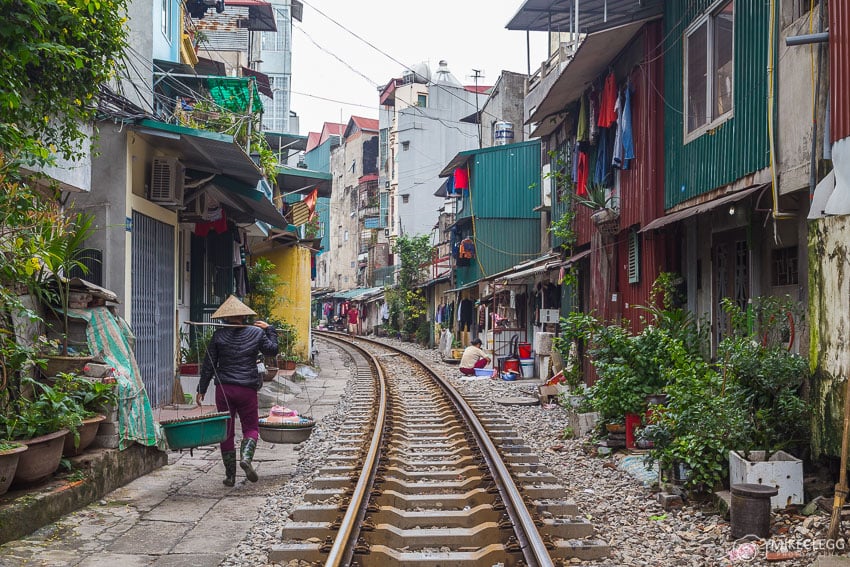 7. Hoàn Kiếm Lake
Hoan Kiem Lake is nice to see both during the day and at night. At night it's especially beautiful when the Cầu Thê Húc bridge, trees and city all lit up. The atmosphere around here can be buzzing with people playing instruments and kids playing games. During the day it's also nice and a popular attraction is to head across the bridge to the Ngoc Son Temple on a small island accessible by the famous red bridge seen below.
Location: Google Maps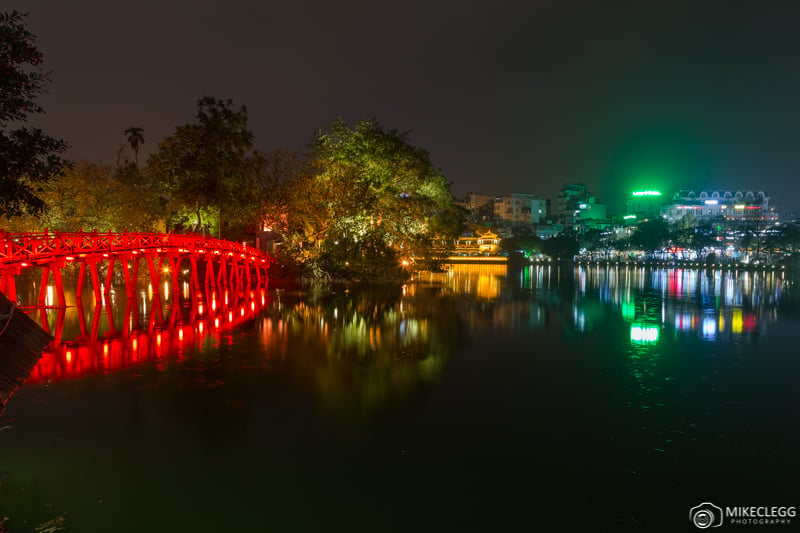 8. Mosaic along Yên Phụ
Along Yên Phụ and connecting roads is a beautiful mosaic which is almost 4000m long. This is now in the Guinness World Records as the world's largest ceramic mosaic. It's actually a little hard to find a good spot to take pictures as the traffic is crazy, but you may be able to find a good spot like below! You can read more about this mosaic on en.wikipedia.org.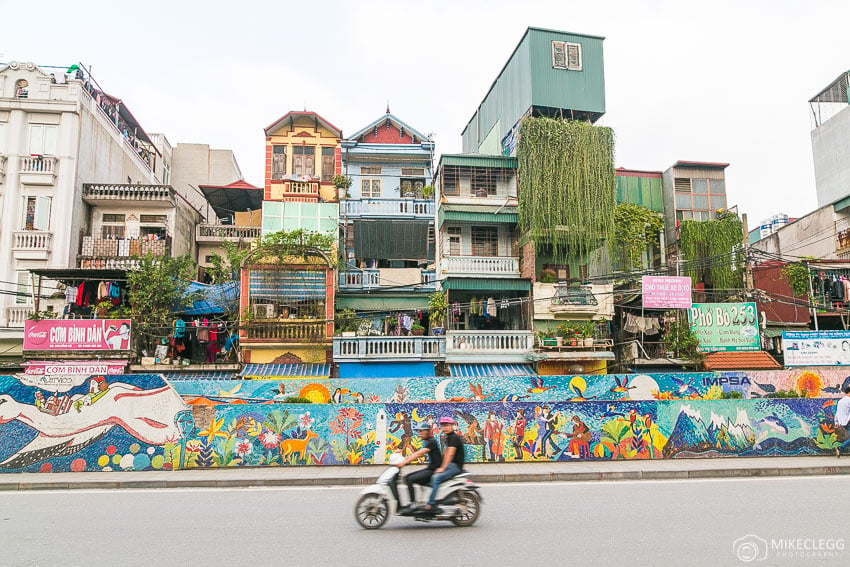 ADVERTISEMENT
CONTINUE READING BELOW
9. Beer Corner
For evening drinks head to Bia Hoi Corner or Beer Corner. A good place to go and watch the action is from the bookstore located at this corner where you can get seats upstairs overlooking the area.
Location: Google Maps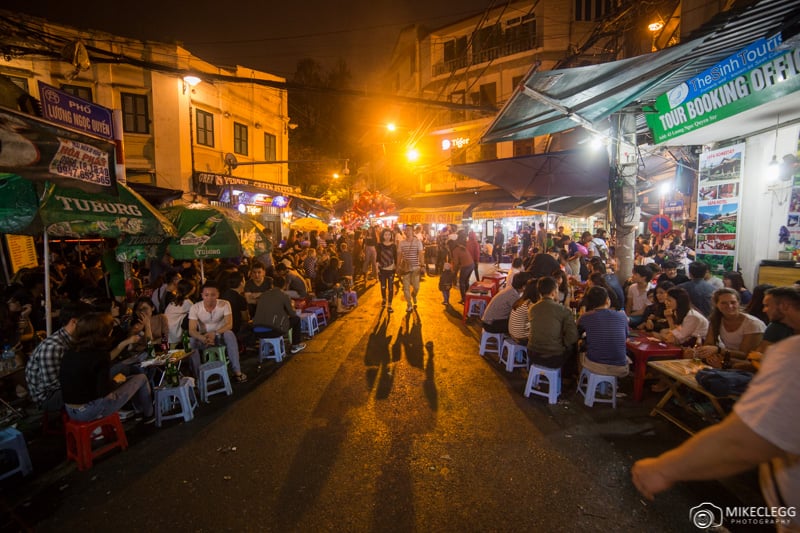 10. Đồng Xuân Market
You'll find a huge variety of items on sale at Dong Xuan market including clothing, merchandise through to spices, fruit, veg and fish. It's a great place to see and experience a bit of the local culture of the city, take photographs, or even buy a few items for your travels or to support the locals.
Location: Google Maps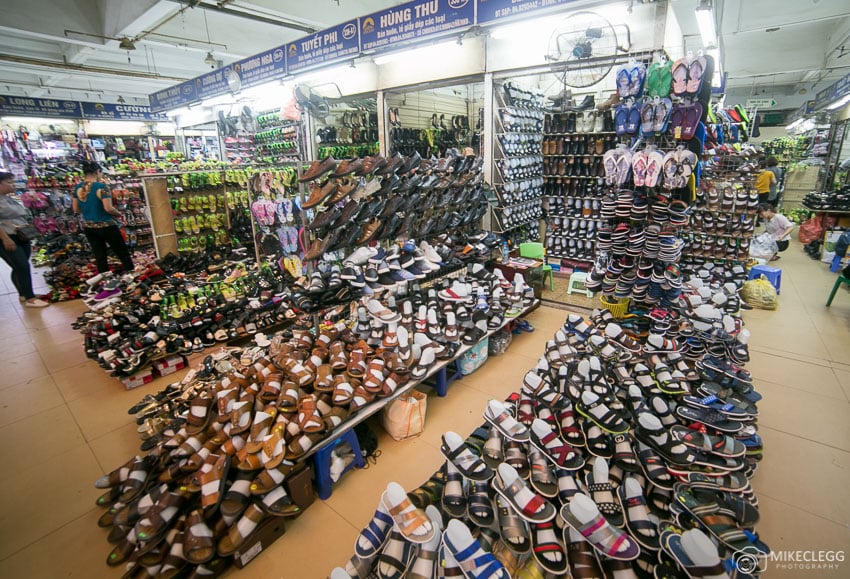 Summary
These are some of the best things to see and do when visiting Hanoi in Vietnam. Be sure to add some of these to your travel itinerary during your visit.
Tours and activities for Hanoi
Related Articles