Hoi An is one of the most beautiful places in Vietnam and full of wonderful delights. From the Ancient Town, markets, the beach, or even excursions such as the My Son temples just outside of the city.  One of the biggest highlights is the Ancient Town, which dates from the 15th to 19th Century and consists of over 1000 timber-framed buildings.
Within the Ancient Town you will find temples, assembly halls, a famous Japanese Bridge, communal houses and various other architecture monuments. A good way to explore the Ancient Town of Hoi An is to get a ticket which gives you access to 5 out of about 22 attractions! With this, you get 5 stubs, and when you go into a place the ticket control will take one of the stubs in exchange for entry.
As well as the Ancient Town there are plenty of other things to also do. Here you will find some of the top things to see and do during a visit to Hoi An.
1. Visit the Old House of Tan Ky
This house is along the very beautiful Nguyễn Thái Học street close to the Japanese Bridge. The Old House of Tan Ky is a 200-year-old merchant shop consisting of Vietnamese, Chinese and Japanese architecture. When visiting you'll get a brief tour explaining a little about the house and what you can see. Only the ground floor is open as the upstairs of the building is still used by the 6th-7th generation of the family that owns it.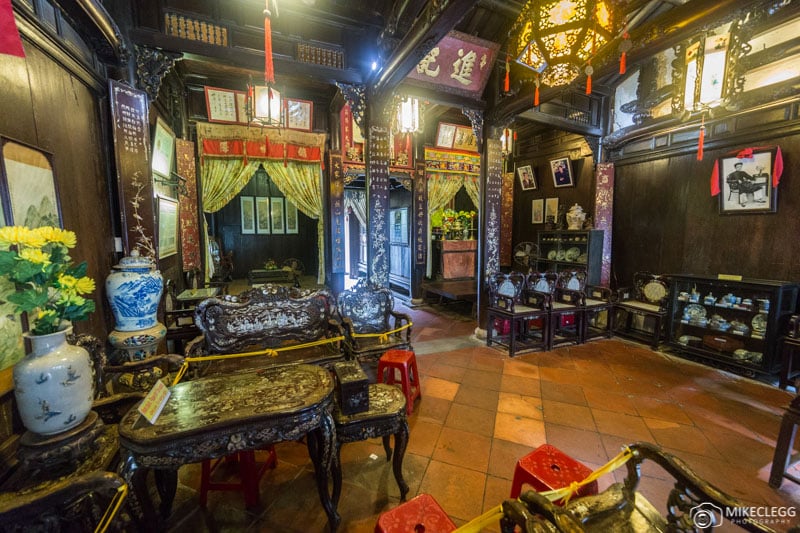 2. Explore the Museum of Hoi An
The Museum of Hoi An has four floors with different things on each level. On the ground floor was a selection of beautiful photos from a Vietnam heritage photo awards in 2015. The second floor has some history of Hoi An and various artefacts from previous wars. The third floor had a gallery of paintings and artwork. And finally, from the fourth floor, you get some elevated views of the city.
ADVERTISEMENT
CONTINUE READING BELOW
3. See Tran Family Chapel
Similar to the Old House of Tan Ky (mentioned above) this building is also 200 years old and has Chinese, Japanese, Vietnamese architecture. The interior is very beautiful and during a tour you'll be told about some of the design elements. Such as part of the roof beams have five columns representing the elements metal, fire, water, wood and earth. And three support beams which represent the sky, the humans and the earth. Within the chapel is also a shop selling various gifts and other items.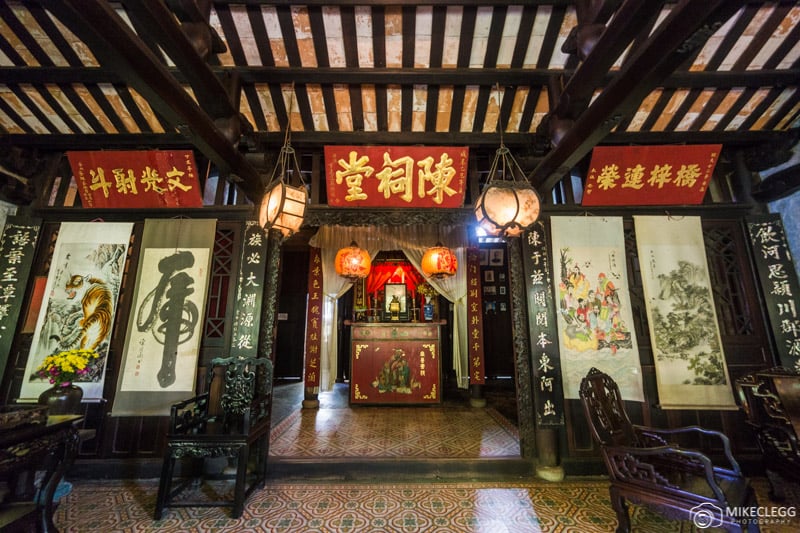 4. See the Japanese Bridge
The Japanese Bridge dates from the early 17th Century and is built in the old Japanese Quarter of Hoi An. The bridge is probably the most famous landmark of the Ancient Town. It's possible to visit the small temple located inside using the vouchers mentioned at the start. The temple is small and there isn't an awful lot to see so if you don't fancy using a token the exterior is also quite interesting.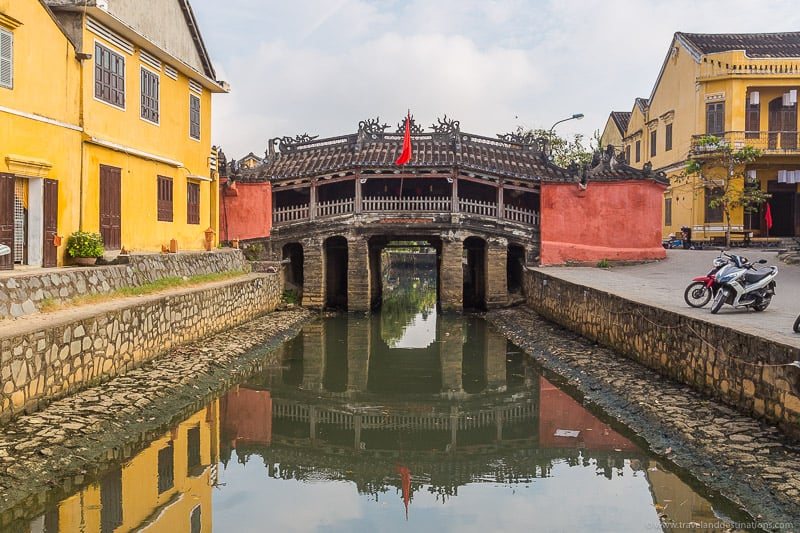 5. Visit Hai Nam Assembly Hall
There are several Assembly Halls that you can visit using the vouchers. Such as the Hai Nam Assembly Hall which is a Chinese style building. It was built in 1875 in memory of Chinese traders that were killed by accident when mistaken as pirates. The Assembly Hall consists of a temple, courtyard and various other buildings.
An alternative assembly hall includes the Fujian (Phuc Kien) Assembly Hall.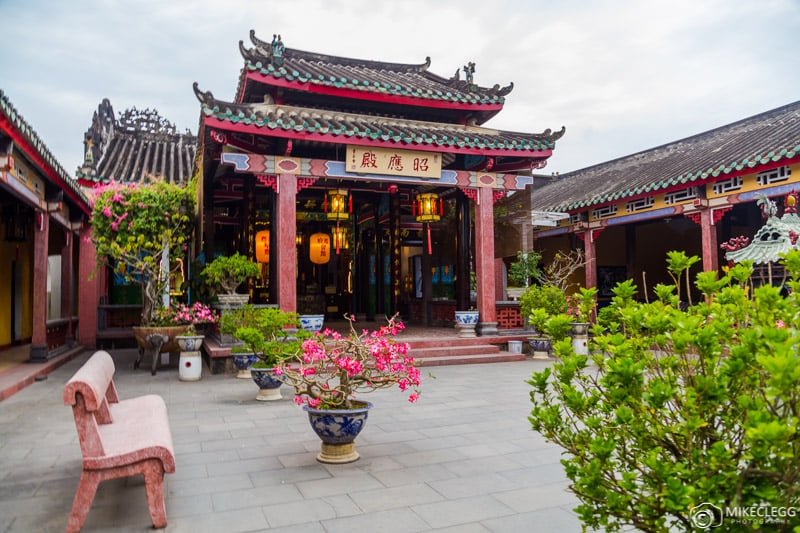 Tours and Activities
6. Explore My Son Sanctuary
My Son Sanctuary is a fantastic complex to the west of Hoi An about 1-hour drive away. The temples are from the 4th-13th century and in 1999 were listed as a UNESCO World Heritage Site. Unfortunately, the temples are actually ruins now as they were bombed in 1969 by President Nixon who thought the Viet Cong were hiding there. Around 90% was destroyed but some of it has since been rebuilt.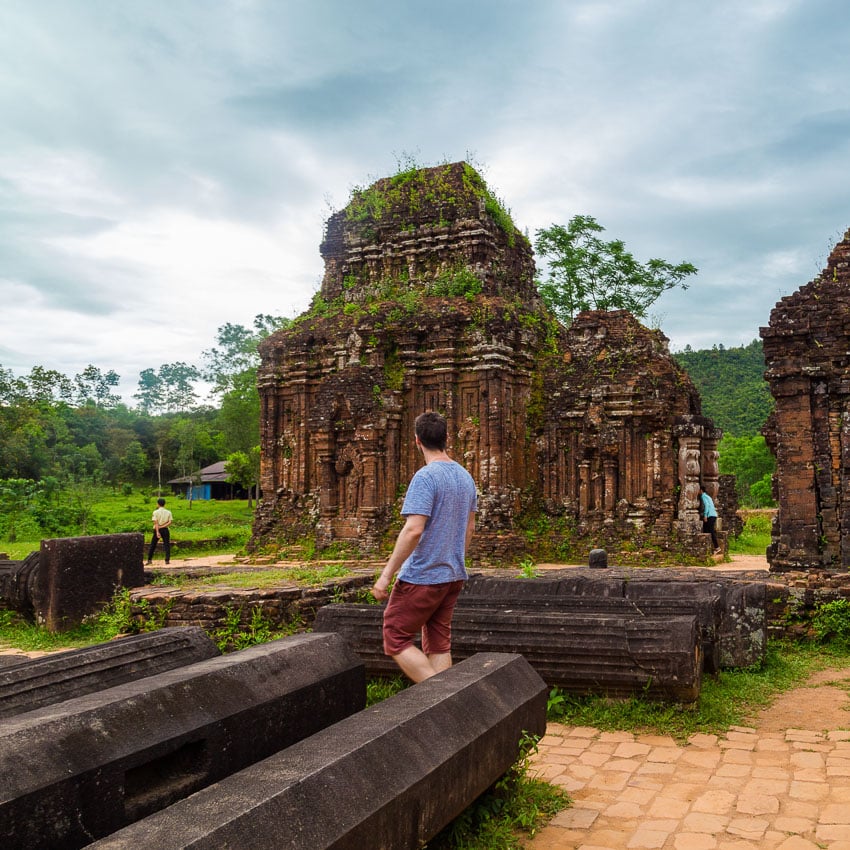 To visit these temples you can go on a tour with hoianexpress. The tour starts with a prompt pick up from your accommodation. Followed by travel through scenic roads on the way to My Son where you'll see rural areas of Vietnam and see farmers working in fields. Once at My Son your guide will show you around the temples providing detailed information about the temples and their history. Following the temples, you get a short boat ride and then see some traditional pottery making, where one of the ladies spins the pottery wheel with her foot whilst another shapes the clay.
7. Go on a Day Tour
As well as the My Son temples mentioned above, there are various other tours and experiences that you could go on during your visit. Such as a basket boat ride and cooking class, cooking tours, Cham Island tours and snorkelling and lots more.
Head to getyourguide.com to find lots of options.
8. Head to the Beach
A great day/afternoon out is to visit the local Cua Dai Beach. Here you'll find deck chairs, places to eat and beautiful sand. The water is also very clean and pleasant to swim in.
9. See a Water Puppet Show
A water puppet show is a great way to see some Vietnamese culture and entertainment! The performance is impressive, especially some of the movements the artists do with puppets! There might even be fire and sparkles during the show. The show is around 45 minutes long and costs approx 80,000 VND. This would be especially good for children, although adults should still find it entertaining. Note: price subject to change.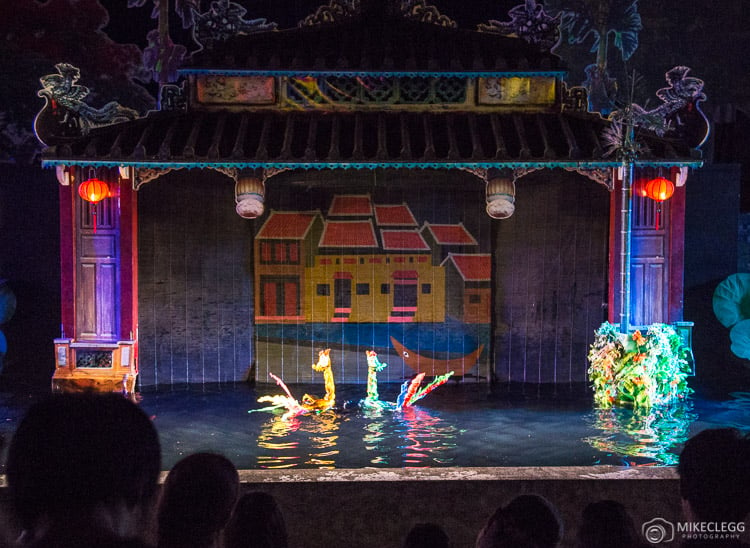 10. Go on a Boat Tour
Boats tours look great and provide a tour around the neighbourhood. The tours cost around 100,000 VND for 30 minutes or 150,000 VND for 60 minutes. These particular prices were for the larger boats, not the smaller ones.
ADVERTISEMENT
CONTINUE READING BELOW
11. Visit the Central Market
The central market is a great place to go for food, smoothies, to buy local produce and many other items. You will definitely pass it a few times whilst you explore Ancient Town, so why not pop in!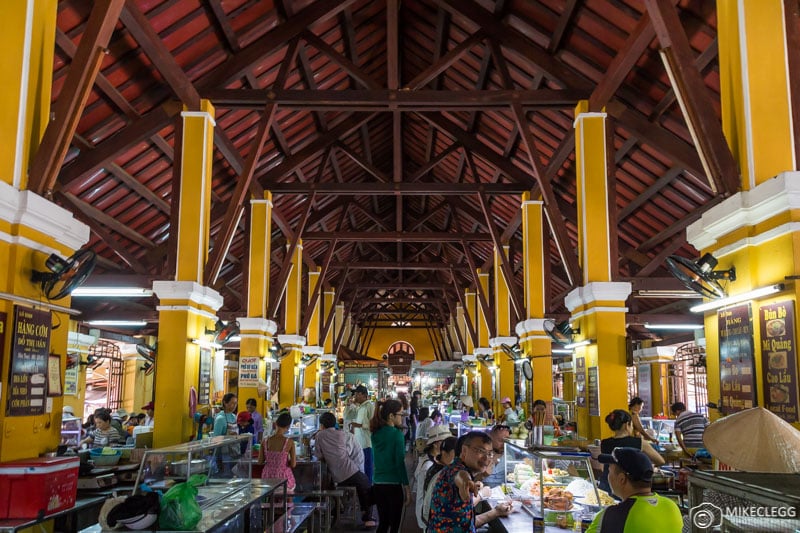 12. Relax on a Cyclo Tour
It can be quite amusing to walk along the streets and sometimes turn a corner and see what looks like an army of Cyclos coming towards you! They move slowly so that makes it even more interesting to watch. These cost around 200,000 VND for 30 minutes (subject to change).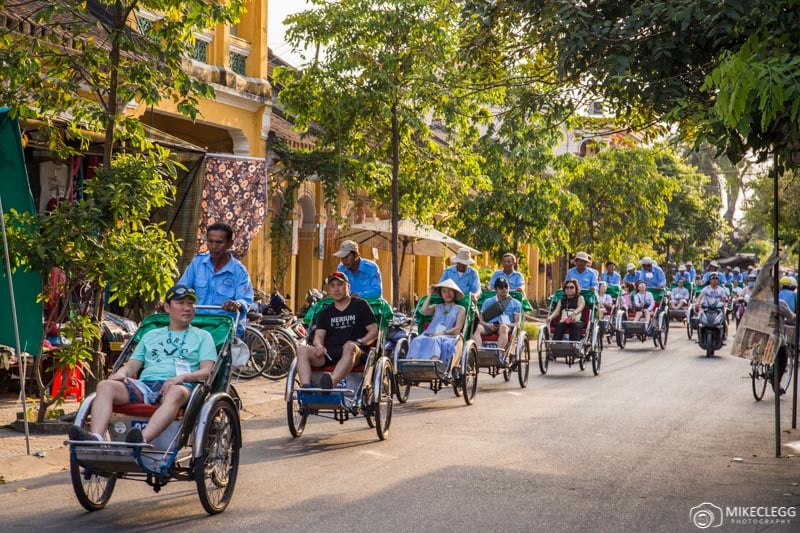 13. Experience Earth hour
If you are in the city during Earth Hour, you'll find the whole Ancient Town goes dark, and the only light you'll see will be from little candles in restaurants and floating lanterns in the water. It's quite hard to capture but hopefully, the below image gives you an idea. Earth Hour has previously been in March but check the official website www.earthhour.org for more information.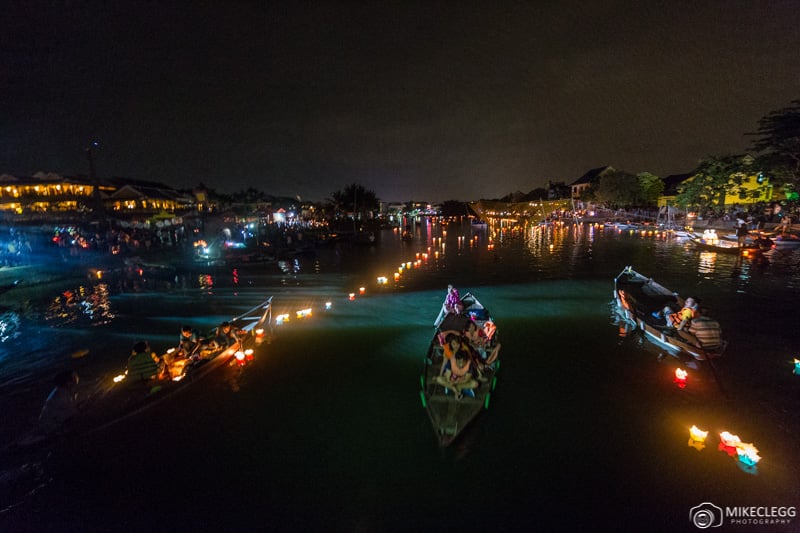 14. Drink the World's Cheapest Beer
Throughout the Ancient Town various bars/restaurants have super cheap beer for 4000 VND, which equates to about 18 cents USD. The beer is quite light but refreshing. It's probably a half pint size, but still crazy good value for money. Sometimes you may even find a "Buy One Get one Free" deal for Happy Hour. Several other bars also have happy hours on their drinks and the prices are around 20,000 for a large beer (subject to change).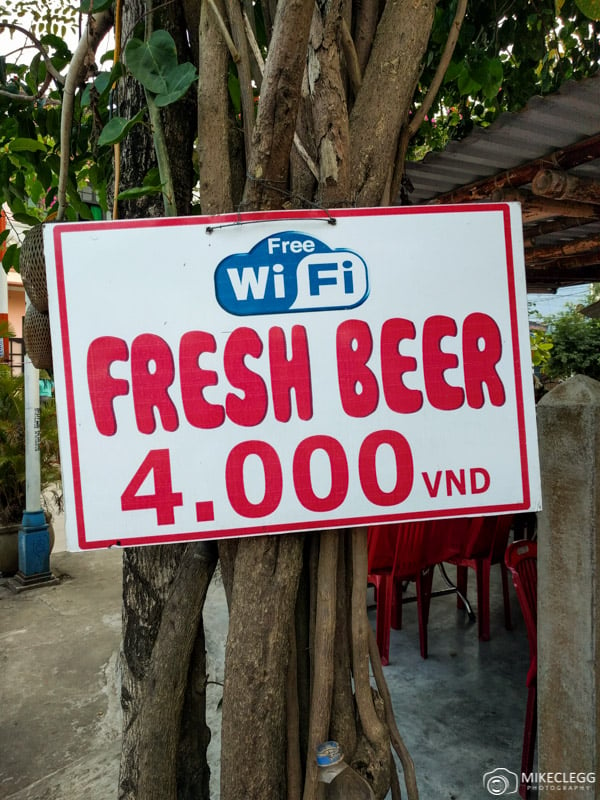 15. Hire a Bike
Hotels and Homestays often hire bikes out and it costs around 25,000 VND and makes for a fun way to explore the city. Some hotels may provide bicycles for free.
Tours and Activities
Start Booking
Here are some top options to book your hotels, activities, flights and other transport:
---
---
Please note that we get a small commission if you purchase via our referral links. We use this to invest in new content and improving this website. Thanks so much for your support.
Related Articles