Vietnam is one of my favourite countries I've visited so far. I loved the culture, the people and found the cities (that I visited) incredibly photogenic! In this picture-based post you will find various images of the places I've visited, which for me was almost a first taste of the country. I visited Hanoi, then headed up to Sapa and finished in Hoi An. This trip made me fall in love with the country and I'm itching to go back, as there are still heaps of places I haven't visited yet, such as Ha Long Bay and Ho Chi Minh City. So if you'd like to see some of my pictures, get some inspiration and see what Vietnam is like, then keep scrolling to see some of my favourite pictures and read a little bit about them.
As there are quite a few photographs on this page you can jump to a place using the menu below:
If you'd like to license any of these images, such as for your website, printing at home or something else then please get in touch. Note that we only license images that we've taken ourselves.
---
Hanoi
My first stop in Vietnam was to visit the capital Hanoi! Instantly from the first moment I arrived I started growing fond of the city. I found the people nice and smiley and loved the architecture, culture and things to see and do. This was enhanced when I started trying the food, which was always delicious from the soups to the famous Banh mi sandwich. To plan your visit to Hanoi visit our Travel Guide to Hanoi.
Streets and culture
On my first day in the city I just walked around everywhere and my first impression was that the Vietnamese are incredibly hard-working people. With the ladies often seen walking along the street selling items to local stores, and the men working in shops or at motorbike garages.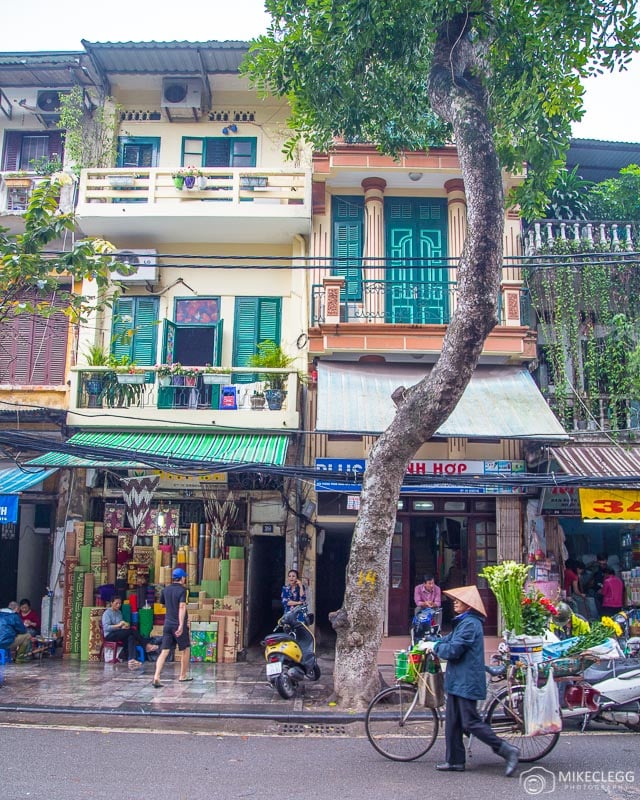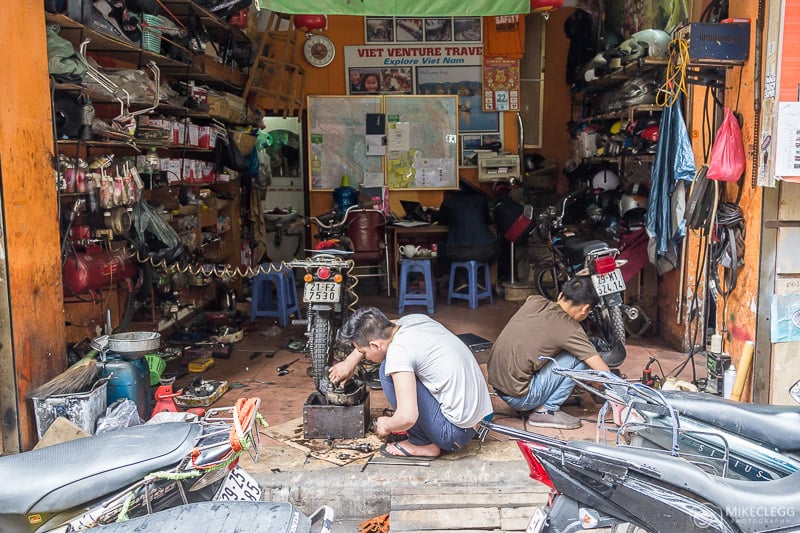 Right through the middle of the city is one of the best photo spots with a train track running through the middle. Photographs from here have been some of my most popular shots on Instagram.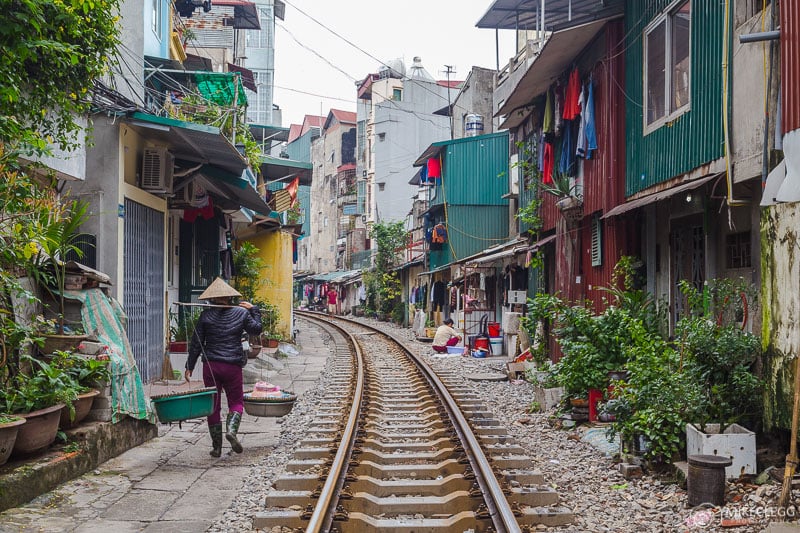 Sometimes whilst exploring I'd sometimes see barbershops on the street. I thought it was quite interesting to see and showed a little of local culture.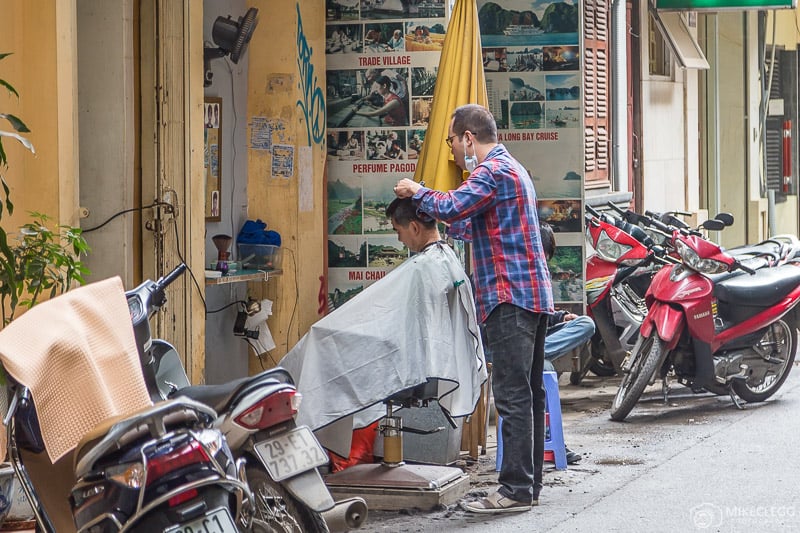 This friendly lady came up to me whilst I was walking around Hoan Kiem Lake. She was selling something that tasted a bit like donuts and made for a nice snack.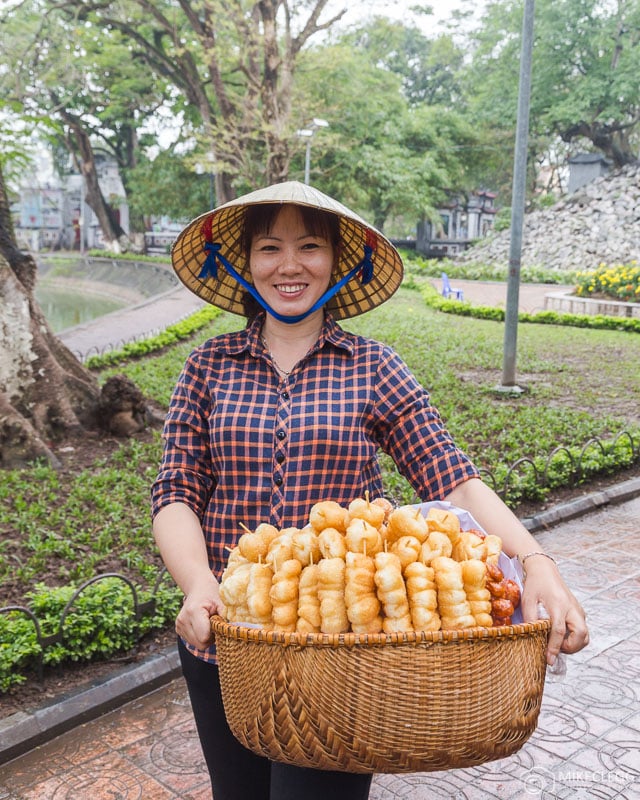 Attractions
There are lots of attractions in Hanoi from museums, temples, and the Ho Chi Minh Mausoleum seen below. The Ho Chi Minh Mausoleum is probably the most important structure in the country and is where the remains of leader Ho Chi Minh are.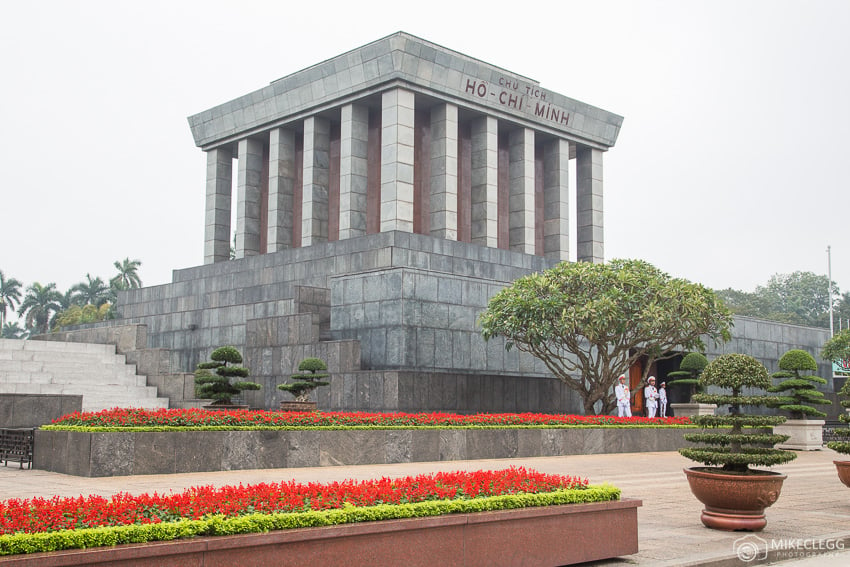 A beautiful and highly colourful building, The Temple of Literature is a must-visit and great to photograph.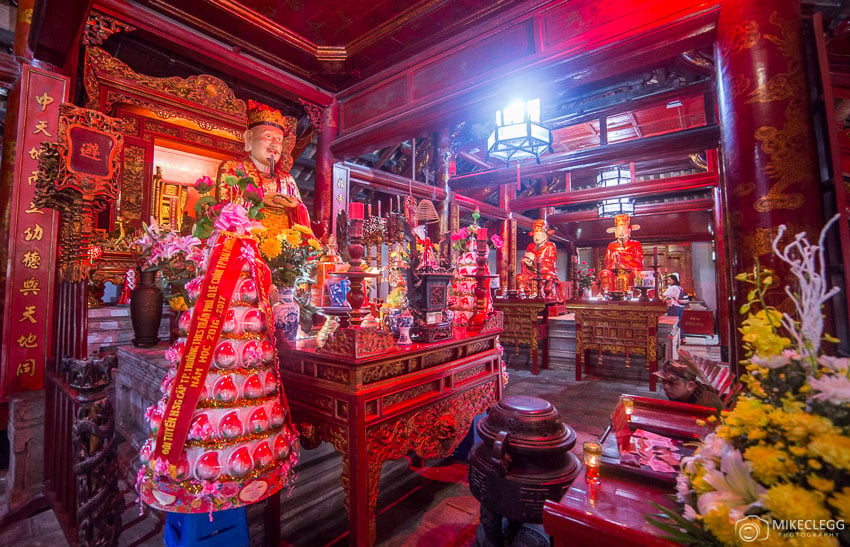 The Trấn Quốc Pagoda was built in the 6th century and you can visit inside or just enjoy the view and take photographs as I did. I would have gone in but unfortunately I felt that I wasn't dressed respectfully enough.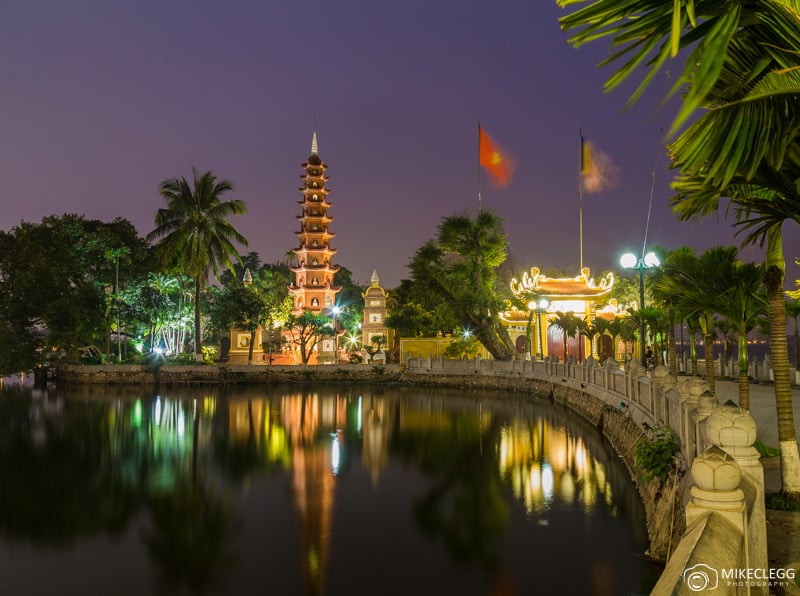 The Hoan Kiem Lake is very beautiful and great to photograph at night. You'll find a red bridge crossing it to a small island and the Ngoc Son Temple. The lake is also great to walk around at night, and when I was there, there was a wonderful atmosphere, with people playing music, kids playing games and it was just really pleasant.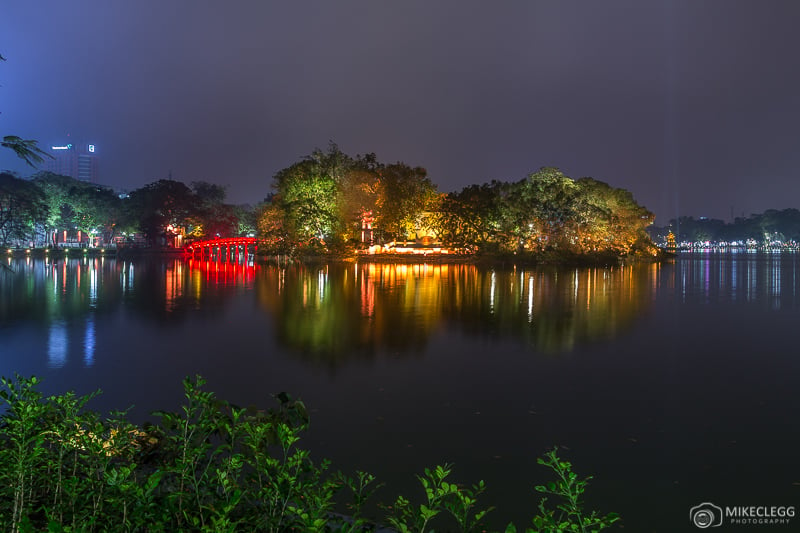 You May Like
Traffic
Traffic can get pretty crazy in Hanoi and you will likely see more bikes and scooters than you've ever seen before.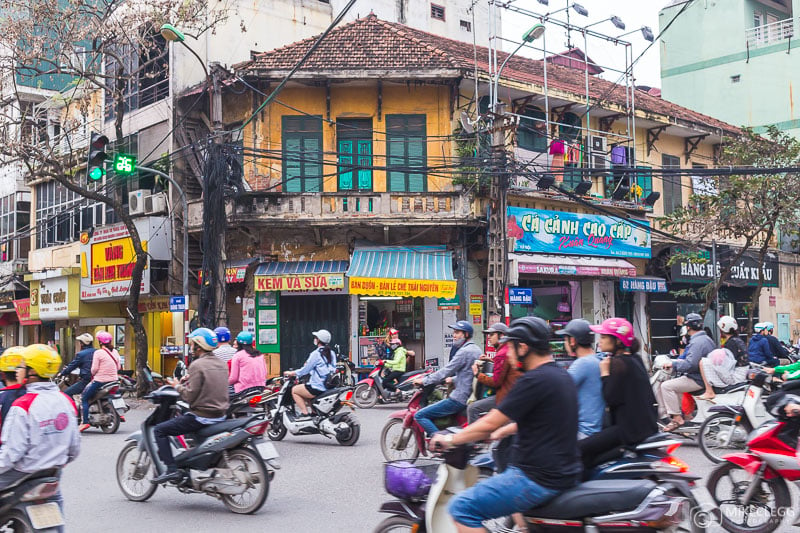 Just north of Hoan Kiem Lake is a square which I think might be one of the busiest intersections for traffic. Around here are quite a few restaurants which allow for fantastic photo opportunities of the traffic.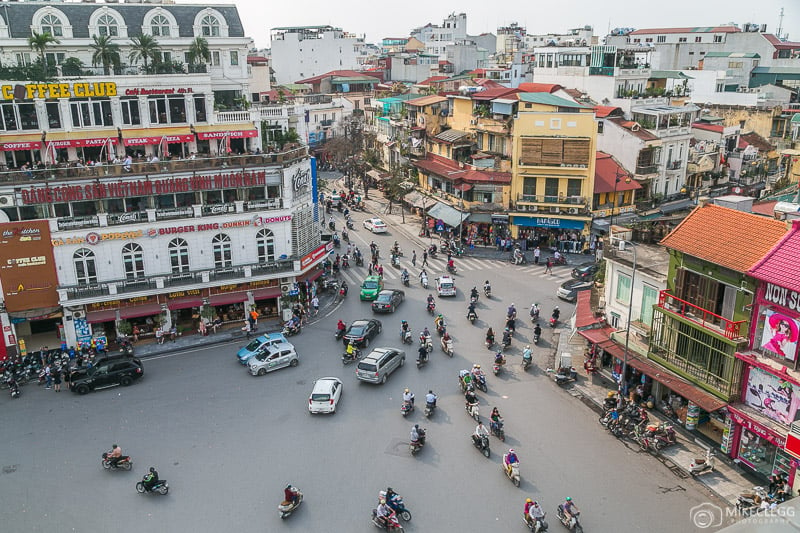 I came back to this spot at night and loved how it looked with a long exposure and the light trails.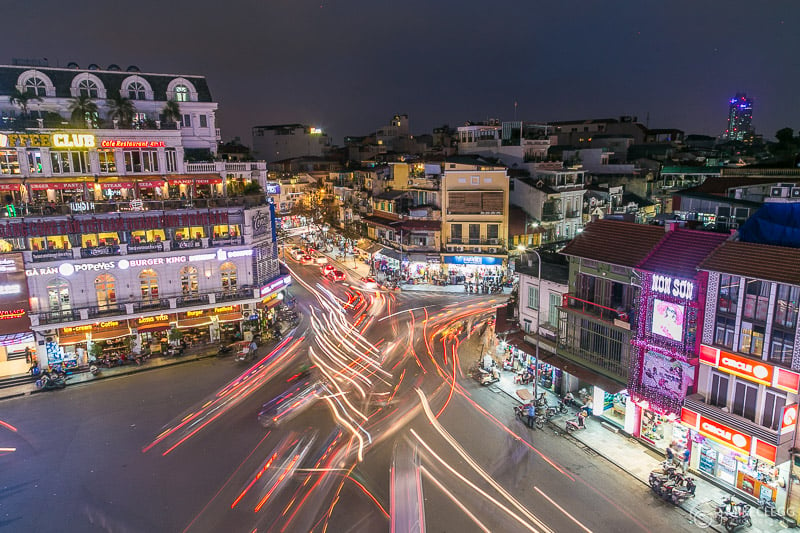 ADVERTISEMENT
CONTINUE READING BELOW
Mosaic along Yên Phụ
Along Yên Phụ (street) is the world's longest mosaic stretching for almost 4000 meters and is now in the Guinness World Records. It's pretty cool to see but wasn't that easy to find a safe spot for photographs.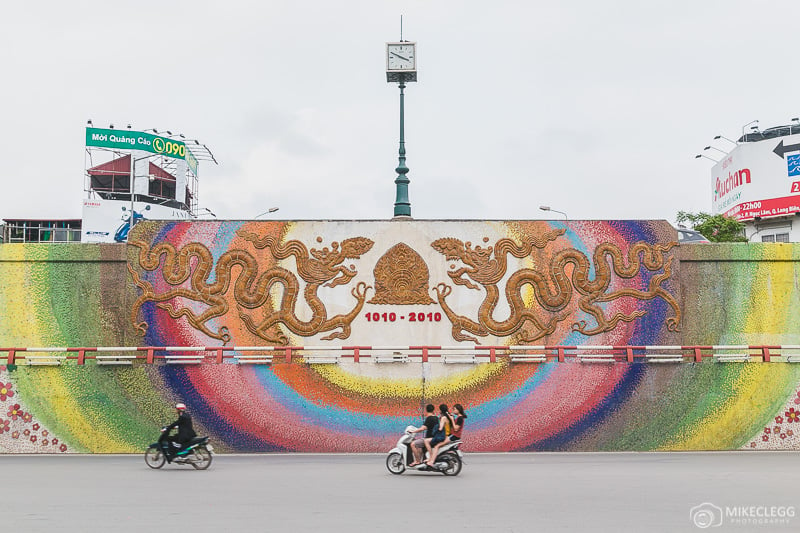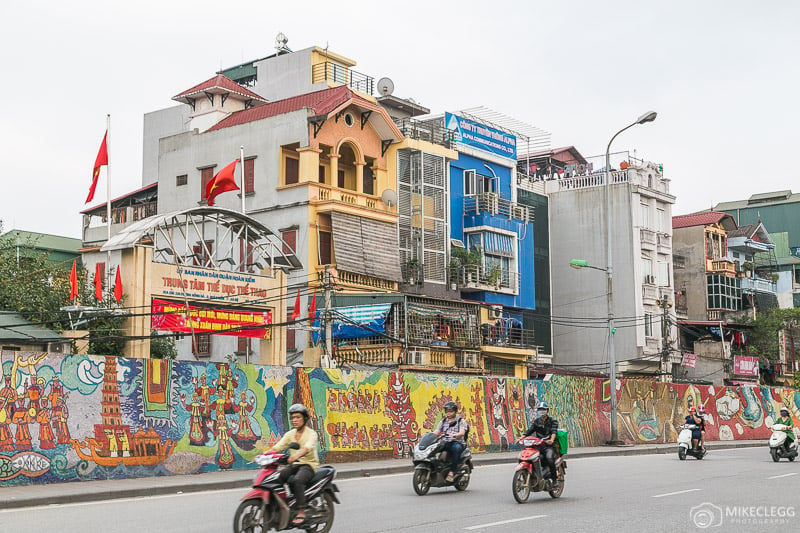 Food
All the food and drink is incredible in Vietnam, with the Bun Cha dish seen below is one of my favourite dishes I've ever had.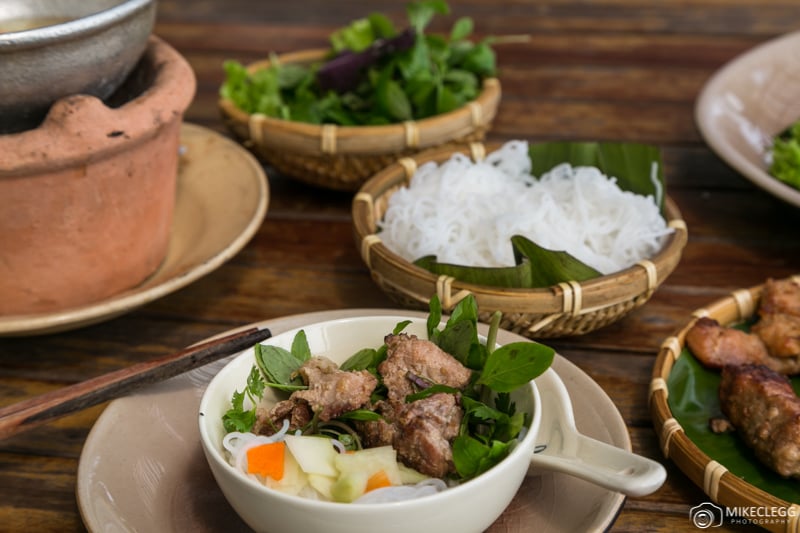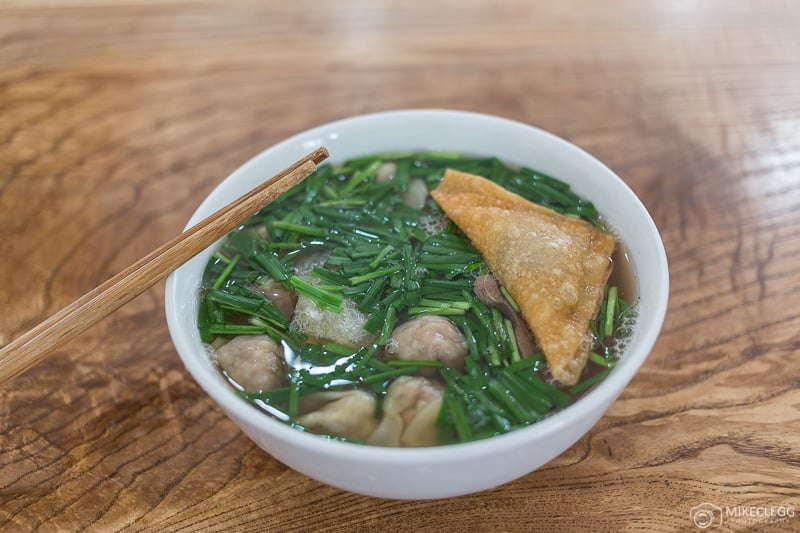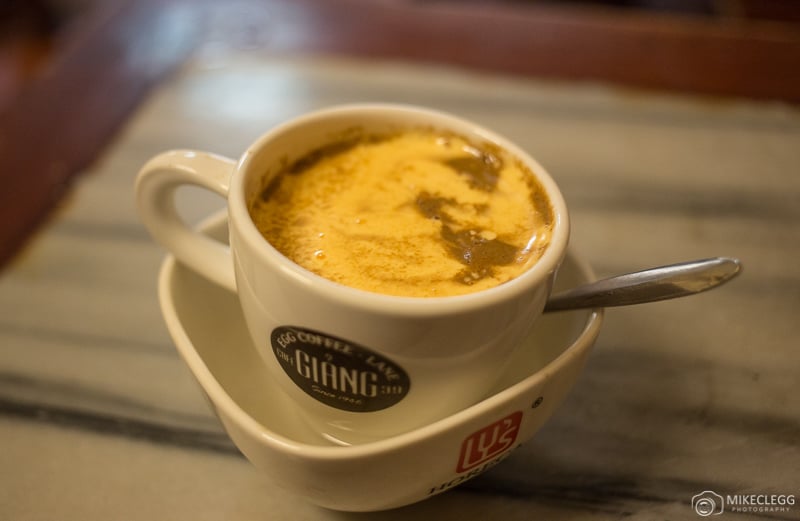 Many of the dishes I had were full of vegetables and I expect the ingredients are probably purchased from local markets such as below.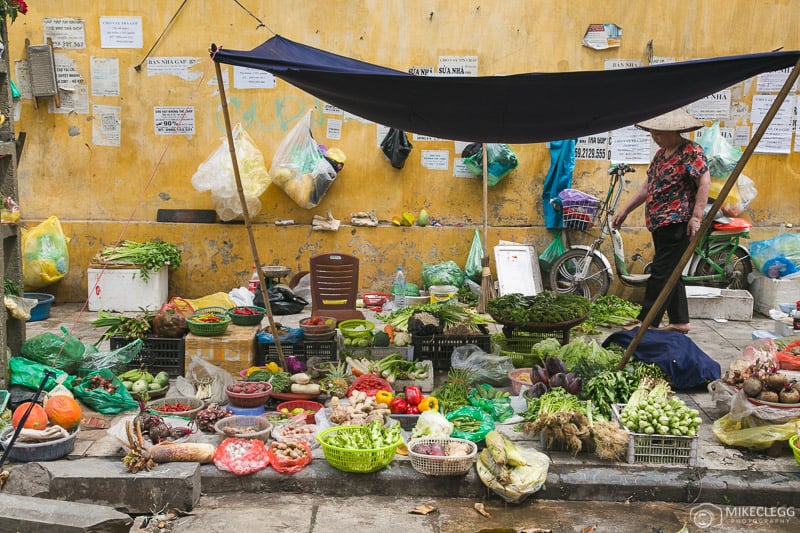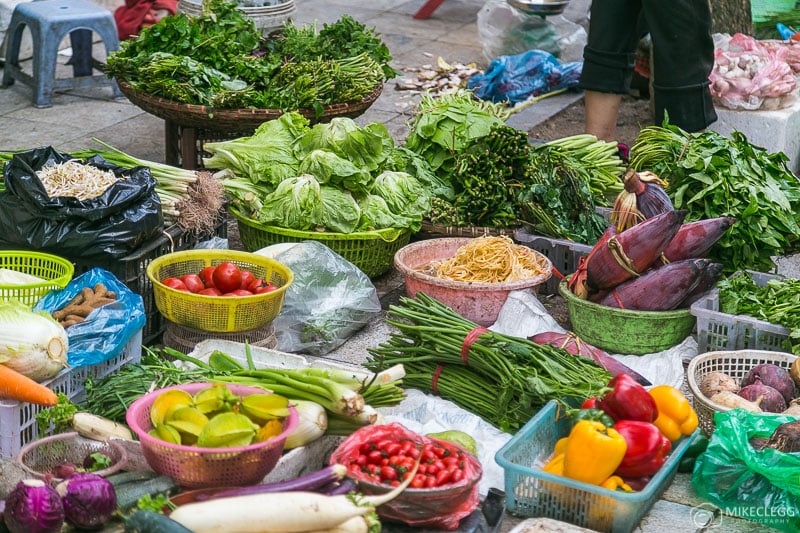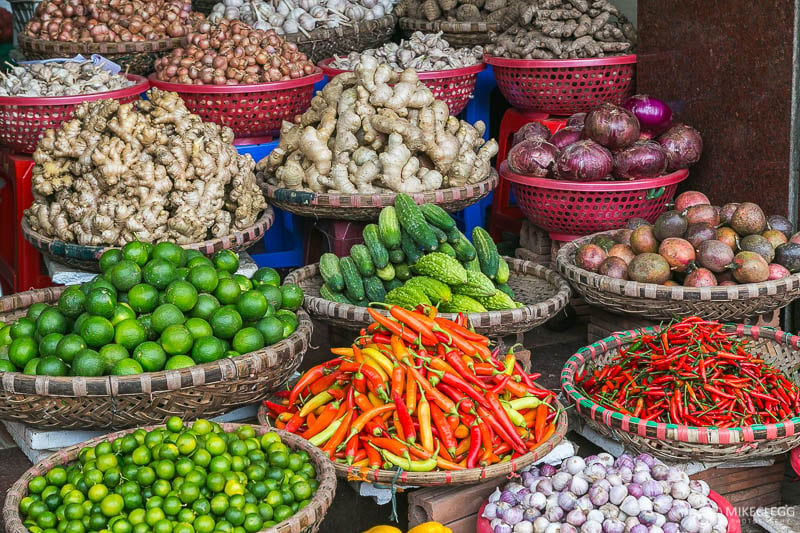 ADVERTISEMENT
CONTINUE READING BELOW
---
Sapa
Sapa is a rural destination north of Hanoi and to get there you'd take a bus or train. You would then need to get some local buses/taxis to get to the villages and rice fields such as in the picture below. You can also stay in the local villages and when I visited I stayed in Tavan Ecologic Homestay which was great and the view below from in front of my room.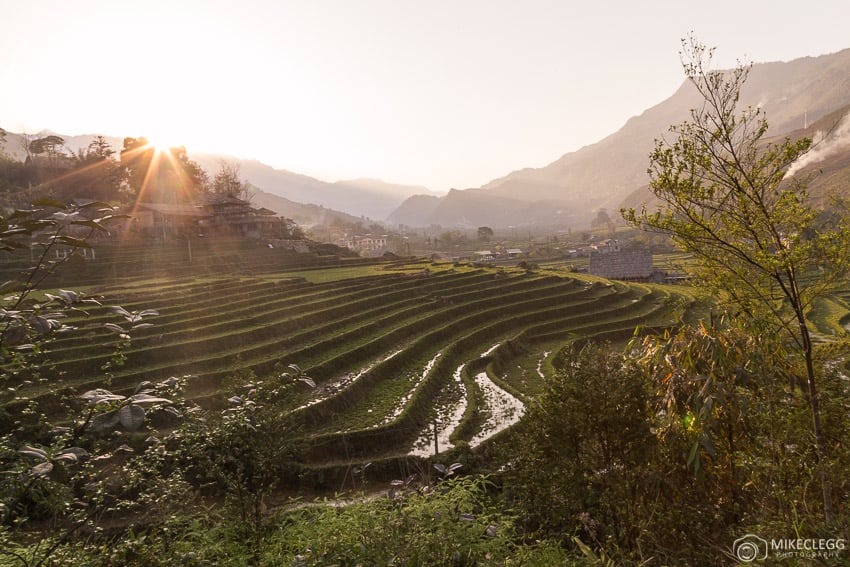 A popular thing to do in Sapa is to go on a hiking tour, where a local guide will show you around and tell you more about the destination. You can often book these through your hotel.
Locals in Sapa
The locals in Sapa are lovely. When you go on a tour they will often follow you and are quite friendly. They do want you to buy something, but they don't put too much pressure on you. I decided to buy a few nice trinkets from them.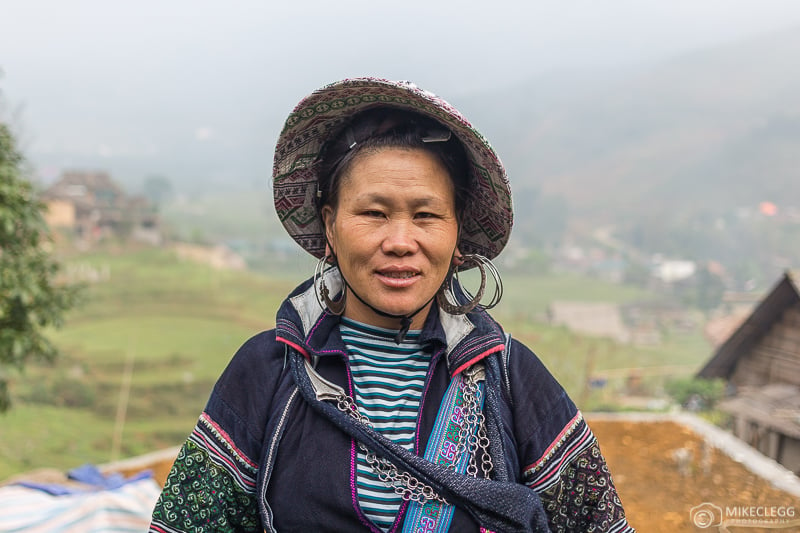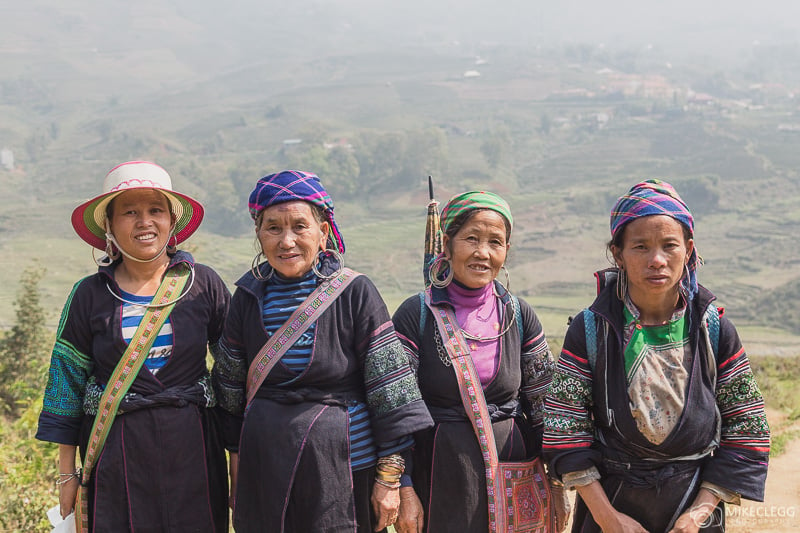 ---
Hoi An
Hoi An was my last destination in Vietnam and is a popular spot famous for its beautiful Ancient Town and also the nearby Mỹ Sơn Temples. Below are some of my pictures from this visit and if you wanted to learn more head to my post Travel Guide to Hoi An.
Buildings, boats and locals
Probably the highlight of Hoi An is this section in the Old Town with the river passing through. You'll often see lots of boat tours going past. In the morning it's a little quieter and you'll get reflections and may see locals too.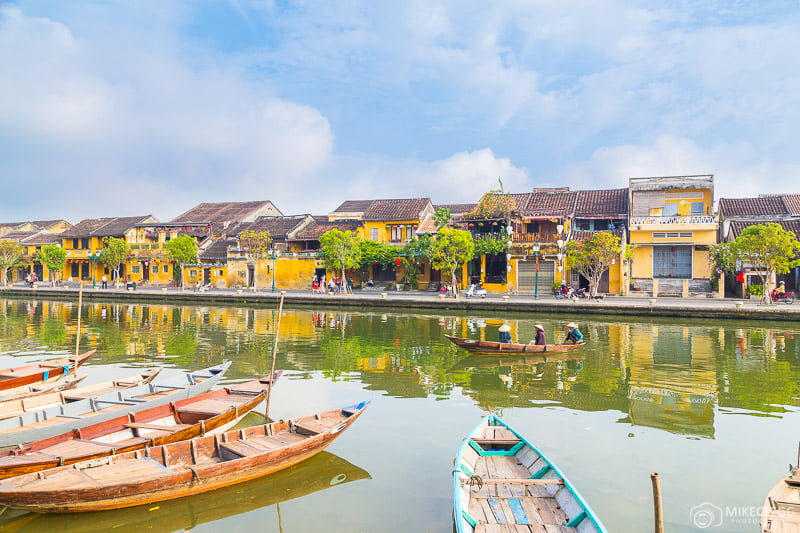 Whilst exploring I also walked past this lady who was more than happy to pose for a photograph. She was selling some fruit so I purchased some as a thank you and also to get my morning vitamins.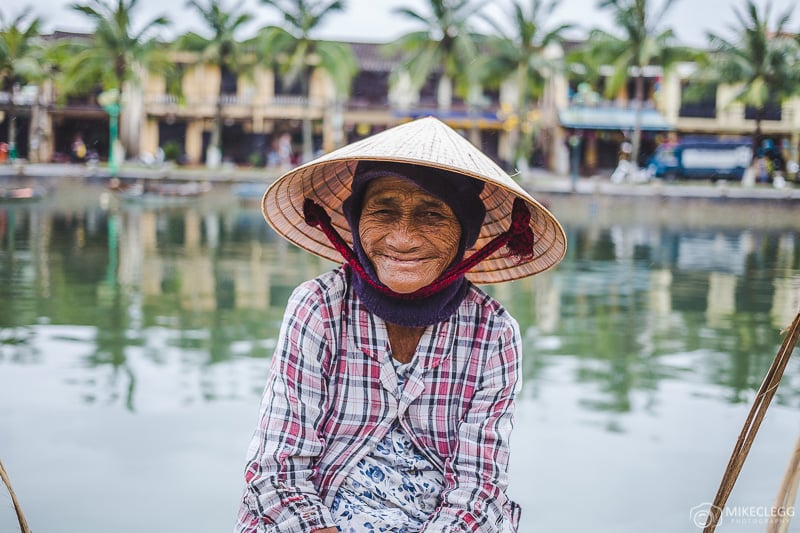 The Ancient Town
The Ancient Town in Hoi An is stunning and around some of the streets there was these amazing and colourful lanterns.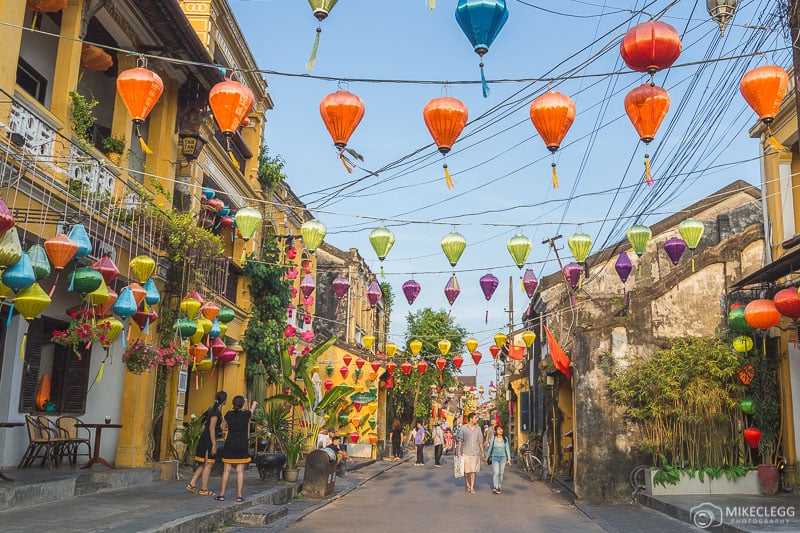 The lanterns also made for good reflections shots after it rained.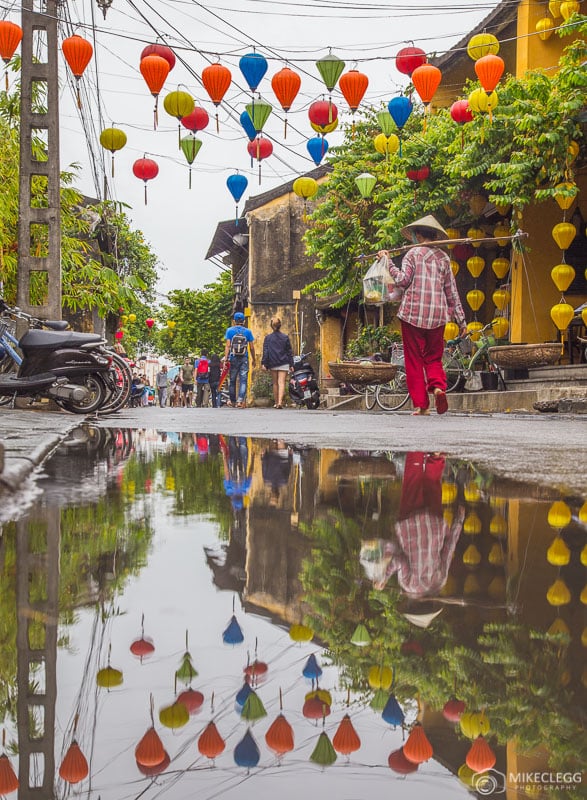 There are several temples or Assembly Halls throughout the city and this was one of my favourites. I would often see locals cycling past so I waited patiently to get the perfect shot.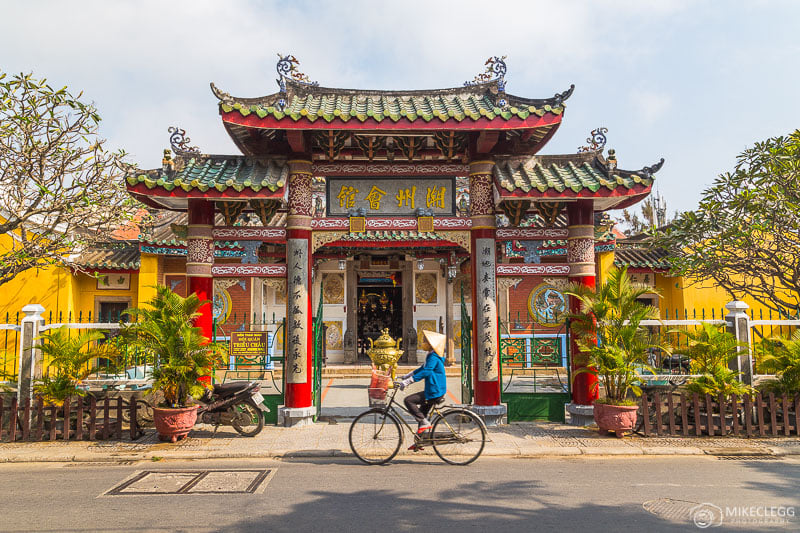 As mentioned further above the food in Vietnam was fantastic. It was so fresh with many of the dishes full of vegetables and in Hoi An Ancient Town you'd find lots of street-side markets.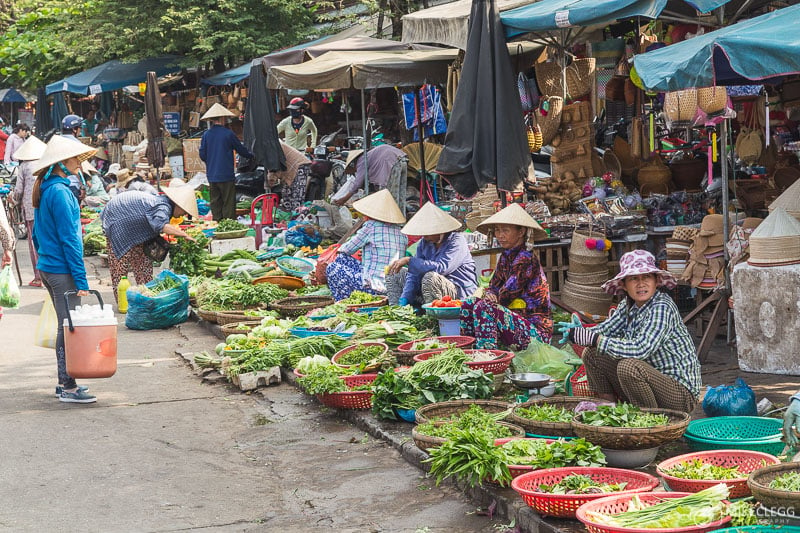 Ancient Town at night
At night the Ancient Town is also really pretty when all the lights come on.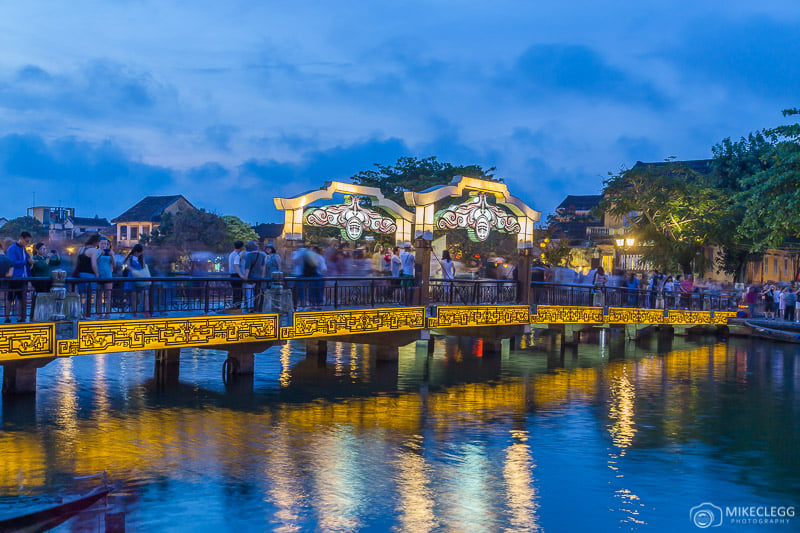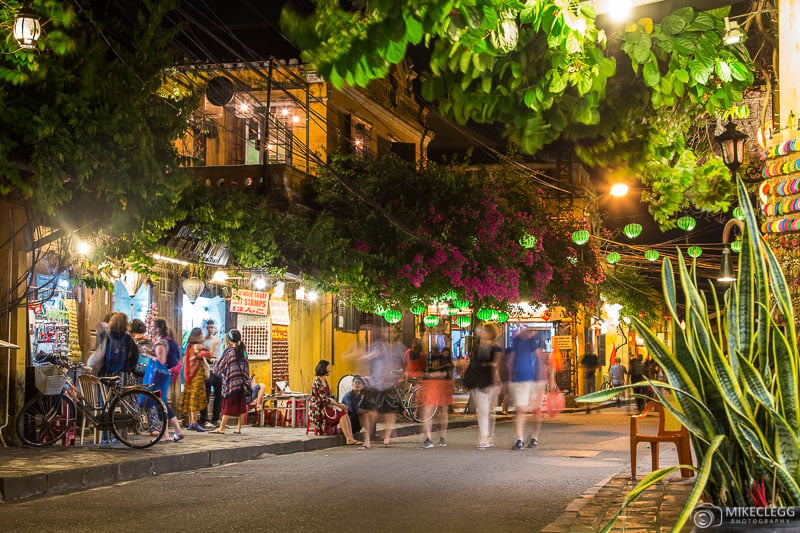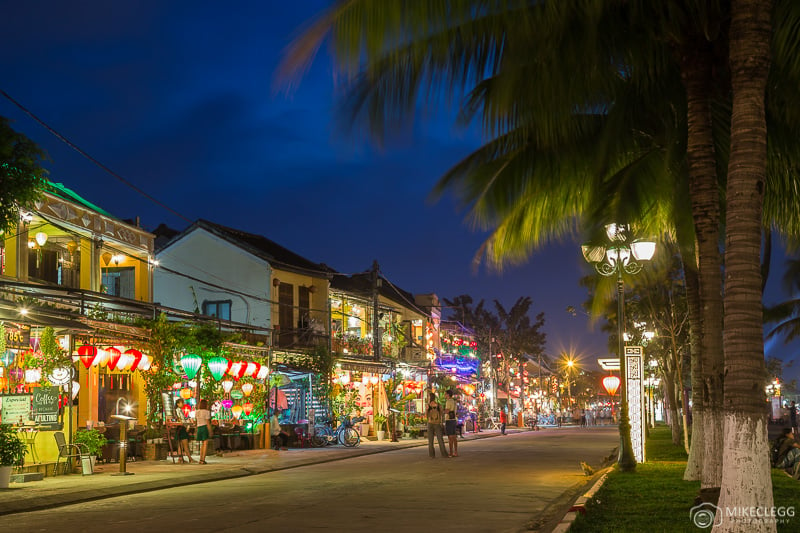 ADVERTISEMENT
CONTINUE READING BELOW
Mỹ Sơn Sanctuary
During my visit I went on a tour and visited the Mỹ Sơn Sanctuary. This is just outside of the city and is a UNESCO World Heritage Site with temples from the 4th-13th century. When visiting Hoi An I would definitely recommend going on a tour and seeing these temples.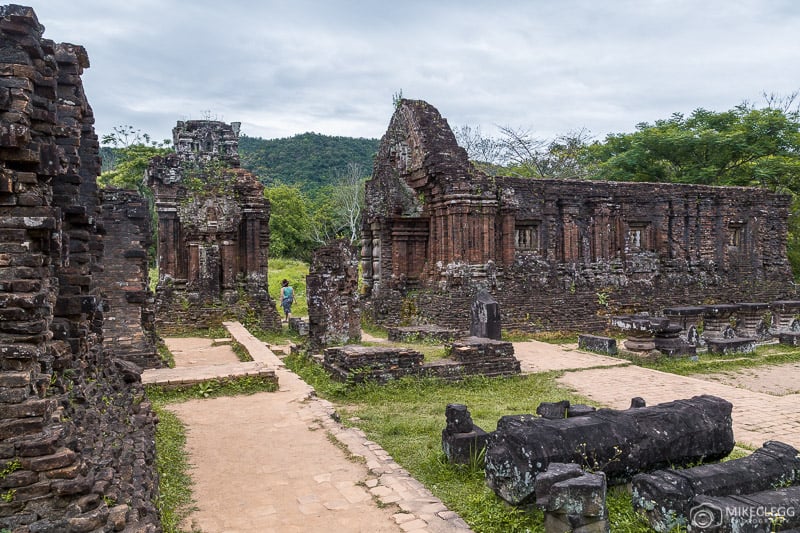 Also at the temple I managed to catch a performance with some traditional Apsara Dancing!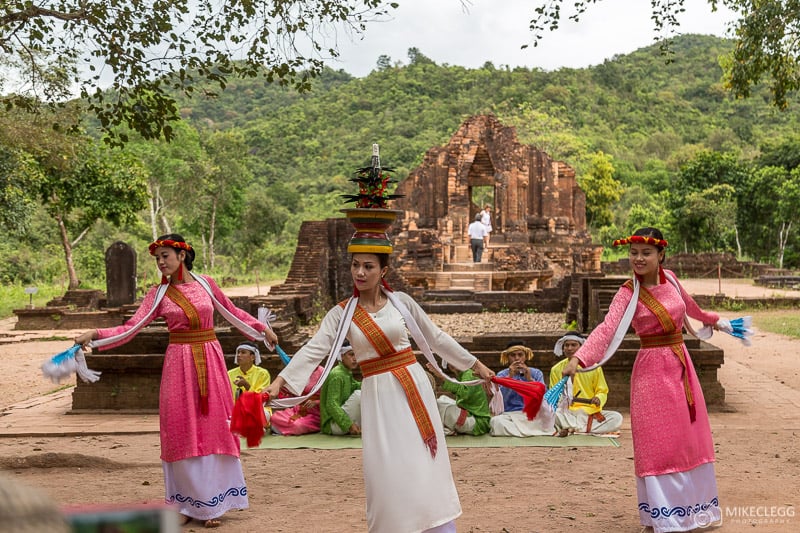 ---
Photography tips for Vietnam
Take pictures at night in the cities such as Hanoi.
Include local elements, people and culture in your photographs when possible.
Have some cash in your pocket for when taking pictures of locals, or buy some of the items they are selling.
Get yourself a comfy bag to keep your camera in when walking around. Such as the Lowepro Messenger Shoulder Bag.
Get to a good spot for sunrise and sunset, especially in Sapa.
Use a tripod for sunrise, sunset and night photographs.
Buy yourself a drone such as the DJI Spark for when exploring the rural highlands. I didn't have one but wish I had.
Head to my post Ultimate Tips for Travel Photography for tons more tips.
---
Summary
Vietnam is an incredible destination and will provide a wonderful cultural experience. As well as this the country is extremely photogenic and you'll probably return home with tons of full memory cards and pictures to share with your friends, family and on social media.
I hope you've enjoyed seeing and reading about my photographs. You'll find lots more of my In Pictures type posts throughout the site. Check them out and maybe you'll find inspiration for your next trip.
---
Tours and activities for Vietnam
Related Articles