When I decided to visit Hanoi in Vietnam I wasn't sure what to expect before I arrived. But from the moment I left the airport I was impressed. Incredibly nice and smiley people, beautiful photogenic architecture and a fantastic culture that seems to work together. I now consider Hanoi a great place to visit, especially for a city break. In this post, I will detail some of the things you can see and do in a short 24-72 hour trip, as well as some suggestions on places to eat (although the food everywhere was fantastic), places to stay, photography tips and various other information I think you'd find helpful.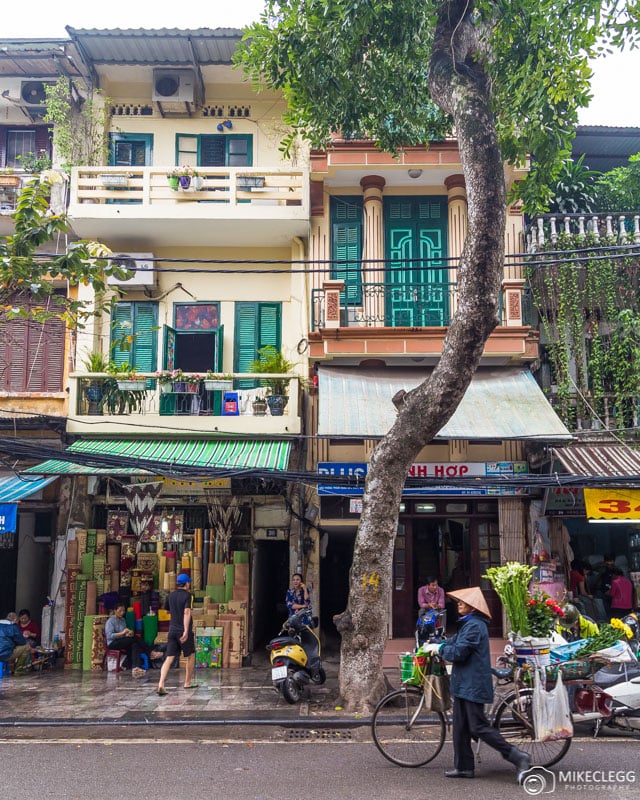 ---
Things to see and do in Hanoi
If you are into history, then going on a walking tour or Cyclo is a good way to learn about the city. Below you will find a few of the top things to see and do. For more ideas head to 10 Top Things to See and Do in Hanoi
Walk around Hoàn Kiếm Lake – A wonderful experience is to wander the Hoàn Kiếm Lake. Visit at night when it lights up and you may find music and an incredible and lively atmosphere.
See the Temple of Literature – The Temple of Literature was Vietnam's first university and was built in 1070. It is open to the public and contains courtyards, statues, halls and temples – all of which are fantastic to see and explore.
Enjoy a drink on beer corner – Enjoy some of Hanoi's nightlife by heading over to Beer Corner. Here you'll find cheap beer, great food and a buzzing atmosphere.
Explore the Dong Xuan market – Enjoy the Dong Xuan market where you will find a wide variety of items on sale, from fish, spices, merchandise and more.
See the Tran Quoc Pagoda – The Trấn Quốc Pagoda is another important landmark and also the oldest pagoda in the city having been constructed in the sixth century. Visit the inside of the temple to light incense and provide small offerings such as food or money.
Visit the Ho Chi Minh Mausoleum – An important monument for the Vietnamese people and holding the remains of their great leader Ho Chi Minh. The monument is free to visit and see from the outside. Sometimes it's possible to visit the interior.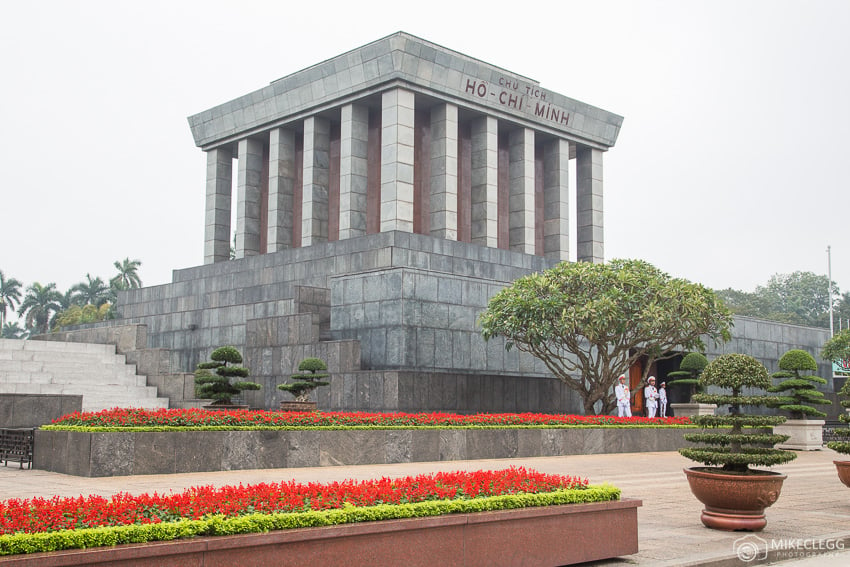 Tours and Activities
Here are some tours and activities for Hanoi. Click the blue-button to see even more.
---
Places to eat and drink
I was extremely impressed by the food in Hanoi, and it far exceeded my expectations. Pretty much everything I ate and drank was fantastic, from the Vietnamese ice coffee, local Bun Cha dish, springs rolls, and of course the traditional soup, everything was delicious! It also tasted very fresh, which is probably as businesses appeared to buy produce from locals carrying baskets with fresh produce who pass by on the street.
Cau Go – This fantastic restaurant is a bit fancy but serves delicious Vietnamese food, such as Bun Cha (seen above). As well as great food you will get to enjoy some fantastic views over Hoan Kiem Lake as you dine.
Website: caugorestaurant.com
Address: Head to the contact section of the website above for directions.
Recommended for: Lunch/Dinner/Fancy
Don Duc – This is the first restaurant I went to when I arrived in Hanoi. I had the sautéed beef in Don Duck style served with steamed rice. It cost only 75,000 vnd and was delicious.
Address: 56B Nguyễn Siêu, Hàng Buồm, Hoàn Kiếm, Hà Nội
Recommended for: Lunch/Dinner/Casual
Cho Ca Phe – Close to the Hoan Kiem Lake and just up a street called Chợ Cầu is this cute little coffee shop, which is perfect to stop at for a quick break.
Address: Up Chợ Cầu Gỗ off Cau Go
Recommended for: Snack/Coffee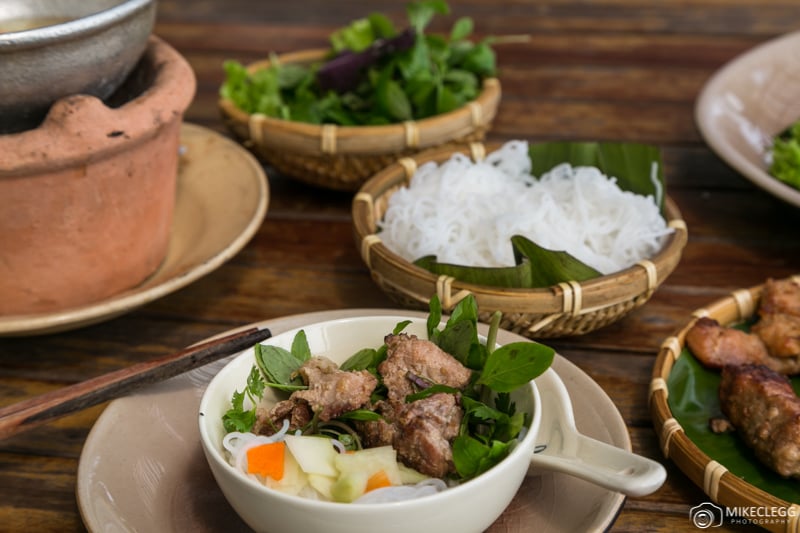 ---
Food and drink to try
Here are a few foods and drinks you should definitely try on your visit.
Bánh Mì – The Vietnamese bread is super tasty and one of their famous things to eat is a Bánh Mì. The one I kept getting had grilled chicken, salad and hot sauce in it. If I didn't have control I could have easily spent my entire trip eating these. If you are in the area a great place to buy these is called Mành which is located along Hàng Buồm.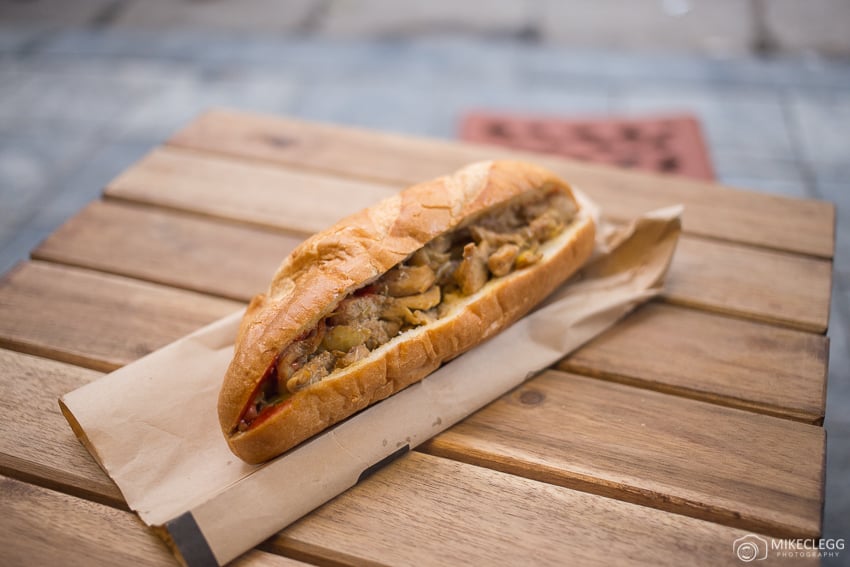 Egg Coffee – I tried this as it's quite a local thing to drink. It's pretty nice although I found it a bit sweet for me. In fact, Vietnamese coffee always seemed to be quite sweet. One of the famous spots to have egg coffee is at Giang cafe along Nguyễn Hữu Huân towards the right side of Old Quarter. There are lots of other nice cafes along there too which are probably just as good.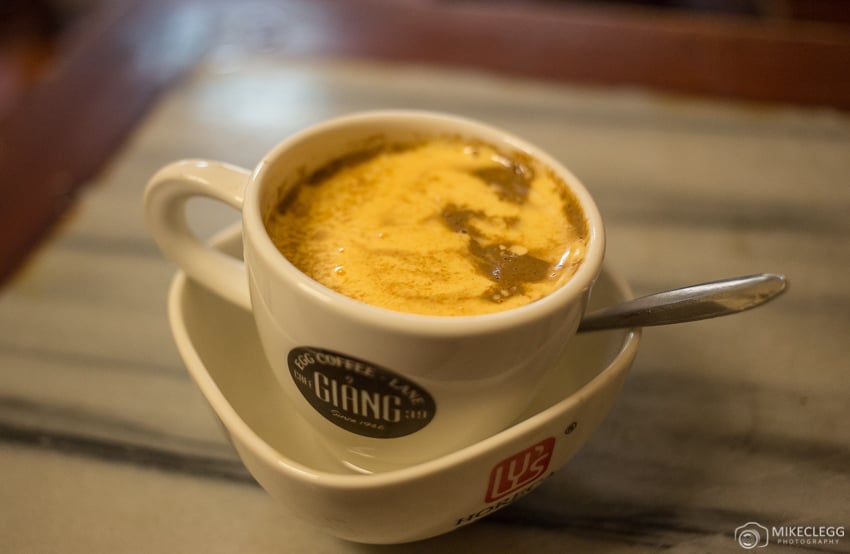 Soup – Pho is one of the national dishes of the Vietnamese which has made it all over the world! I'm sure you've heard of it! Anyway, it's extremely yummy and once you've had it once you'll probably definitely be wanting it again!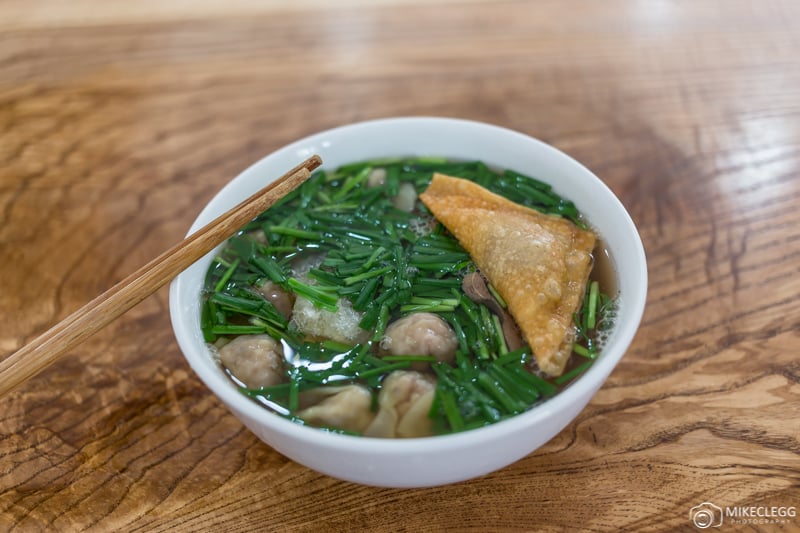 ---
Places to stay in Hanoi
During my visit, I stayed at Advisor homestay which is a fantastic homestay property located towards the north part of the Old Town. I highly rate this homestay based on the service they gave me and also the room was great. Before I arrived I arranged transfers and the staff also helped me book trains to Sapa in advance. In terms of location, it takes around 15 minutes to walk to Hoan Kiem Lake, but as you do you'll be walking through the Old Quarter and will definitely enjoy what you see. To get to some of the other national landmarks and attractions, such as Ho Chi Minh Mausoleum, you'd be looking at a 30-minute walk, or you could jump on a bike or in a taxi.
---
Places to visit from Hanoi
Two of the more popular spots for visiting outside of Hanoi include Sapa and Ha Long Bay. To book these trips you can easily do this through your hotel, online tour companies, or the many tourist agencies that you will see throughout the city (there are 100s). You'll find Sapa is more of a rural mountainous destination with rice fields and is great for going on hikes or relaxing. Whilst Ha Long Bay is famous for its huge islands, beautiful sea and boat tours. If you are on a short trip in Vietnam you may only have time to do one or the other.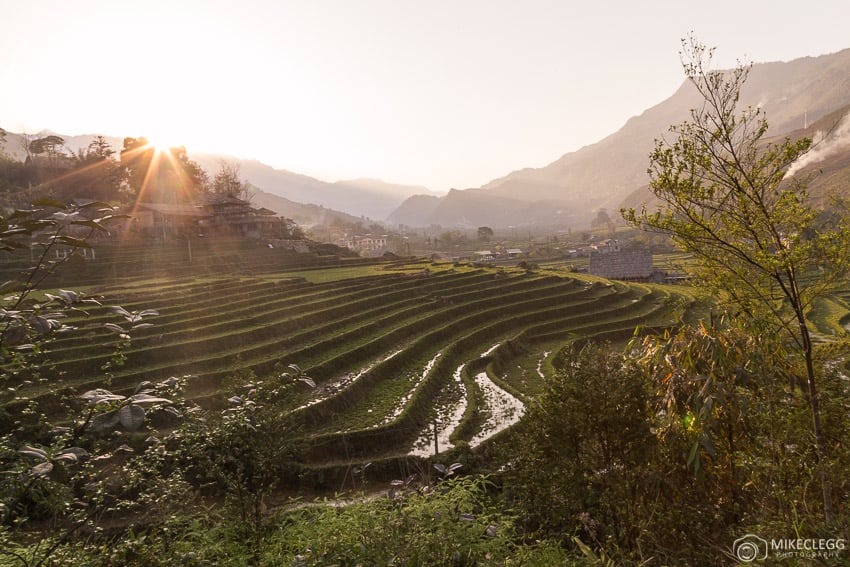 ADVERTISEMENT
CONTINUE READING BELOW
---
Destination photo tips
Here are a few of my top tips for taking photographs in Hanoi:
To capture street scenes, find a good spot and then be patient and wait for people and traffic. You may have to take quite a few shots to get that 'perfect one'.
Many of the buildings and landmarks such as the Ho Chi Minh Mausoleum and Tran Quoc Pagoda look particularly nice at night, as well as Hoan Kiem Lake which is lit up in beautiful colours.
To capture traffic head up the bars at the roundabout at the top of Ho Hoan Kiem (lake). The best time may be at night as you'll then be able to capture light trails from the traffic.
Many of the locals may pose for photographs. If they do it's polite to buy something from them which won't cost much.
More photography tips: Ultimate Tips for Travel Photography
---
Getting around
To/from the airport
The main airport is Noi Bai International Airport. To get to the city you can get a shuttle bus, which costs 40,000 VND (approx 1.76 USD), use public taxis or arrange an airport transfer. An airport transfer through your hotel may cost around $12-18 USD.
To get to the airport you can also arrange transfers with the many tourist agencies that you'll find throughout the city. For a great post on getting to and from the airport head to www.gettingstamped.com/how-to-get-from-hanoi-to-noi-bai-han-airport.
Within the city
Once in the city, it's easy to get around, and the Old Quarter is very much walkable. You'll also find lots of drivers throughout the city offering you their services.
---
General tips for Hanoi
  Vietnamese Dong (main) – USD accepted in many hotels, tour agencies and some other places
 Hotels, some restaurants and coffee shops
 Noi Bai International Airport (HAN) – Read the guide on www.gettingstamped.com for the best way to get to and from the airport.
Hanoi Railway Station (Ga Hà Nội) is located close to the Old Quarter. To book train tickets to or from the station I recommend doing this through your hotel, or a travel agency.
If you'd like to travel to/ from Hanoi by bus, then book tickets through a travel agency or your hotel.
Vietnamese (English fairly poor but you can cope fine)
In Vietnam plug sockets are types A and C although it can vary between properties. When I visited I had a Skross PRO World Travel Adapter which allowed me to plug in fine. The voltage can vary across the country so check with your hotel the voltage and take a converter if necessary.

Plug sockets in Vietnam
---
More resources
Sometimes it helps to take a guidebook on your travels. Below you will find a suggestion that is available on Amazon.
Other pages you may like:
City Break Guide to Visiting Hoi An
In Pictures | Travels in Vietnam
Asia tips: Over 40 Top Tips for Travelling Asia
Disclaimer: All content is believed to be correct at time of publishing. Please check official websites for up to date prices and information. If you spot a mistake please feel to contact me using the menu option above. 
Related Articles