Towards the middle of Vietnam, close to the mouth of the Thu Bon River is Hoi An. This small city used to be an old trading port and is particularly famous for its beautiful Ancient Town, which has been listed as a Unesco Heritage Site since December 1999. In this guide, you'll find some of the things you could do in the city. You will also find suggestions on places to eat, places to stay, photography tips and some helpful destination information.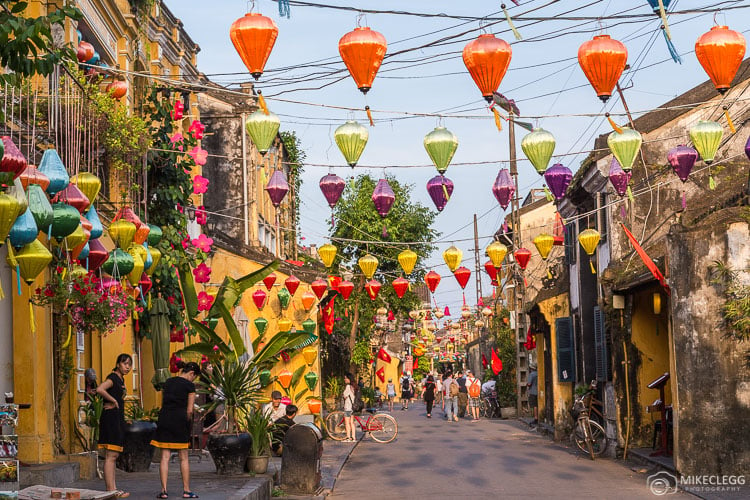 ---
Things to see and do
Within and around Hoi An are lots of things to do, from exploring the Ancient Town, visiting the markets, heading to the beach, or even taking excursions such as to the My Son temples outside of the city.  Below you will find some suggestions of things to see and do.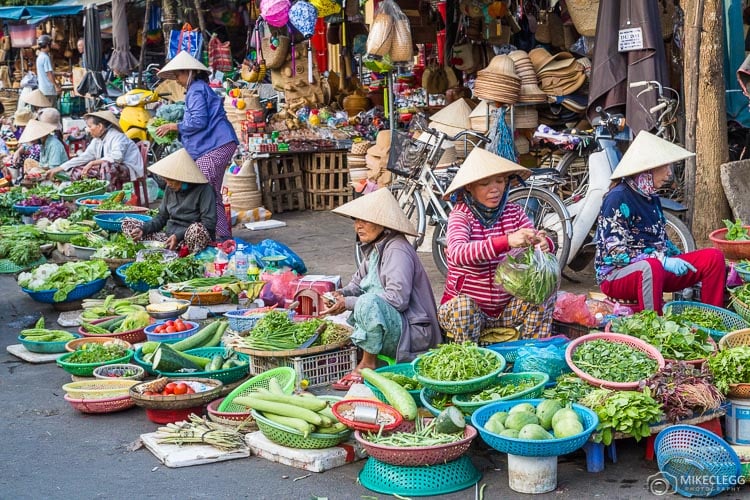 Explore Hoi An's Ancient Town – The Ancient Town has over 1000 timber-framed buildings dating from the 15th to 19th Century.  The buildings are all extremely beautiful, with the exteriors painted mostly in a wonderful yellow colour. There are temples, assembly halls, a famous Japanese Bridge, communal houses and other interesting sights. To make the most of these attractions you can get a ticket which gives you access to 5 out of about 22 attractions! With this, you get 5 stubs, which you can exchange for entry. As there is quite a lot to choose from then have a look online at pictures and then decide from there what you'd like to see.

Ticket for Hoi An Ancient Town

Japanese Bridge – One of Hoi An's most popular landmarks is The Japanese Bridge. This dates from the early 17th Century and it's possible to visit the small temple located inside using the vouchers mentioned above.

Japanese Bridge at night

Museum of Hoi An –  Visit the Museum of Hoi An for various exhibitions, to see views over the city and to learn some of Hoi An's history.
Old House of Tan Ky – The Old House of Tan Ky is a 200-year-old merchant shop and contains Vietnamese, Chinese and Japanese architecture. When you visit you'll get to enjoy a brief tour explaining a little about the house.
Tran Family Chapel –  Similar to the Old House of Tan Ky (mentioned above) this building is also 200 years old and has Chinese, Japanese, Vietnamese architecture. The interior is very beautiful and during a brief tour you'll be told about some of the design elements. Such as part of the roof beams have five columns representing the elements metal, fire, water, wood and earth. And three support beams which represent the sky, the humans and the earth.
Hai Nam Assembly Hall – Throughout the Ancient Town you'll find various Assembly Halls that you could visit using the vouchers mentioned above. One such hall is the Hai Nam Assembly Hall which is a Chinese style building and built in 1875 in memory of Chinese traders that were killed by accident when mistaken as pirates.
Head to the Beach – A great day or afternoon out is to visit the local Cua Dai Beach where you'll find deck chairs and clean sandy beaches to relax on.
See a Water Puppet Show – A great experience for the kids is to see a water puppet show. The performance is fun to see and includes a story and movement with the puppets.
My Son Sanctuary –  Approx 1 hours drive from the city is the My Son Sanctuary. These temples are from the 4th-13th century and listed as a UNESCO World Heritage Site. The temples are now ruins as they were bombed in 1969 by President Nixon who thought the Viet Cong were hiding there.
Relax on a Cyclo Tour – For a nice relaxing tour consider hiring a Cyclo which will take you around the city at a nice leisurely pace.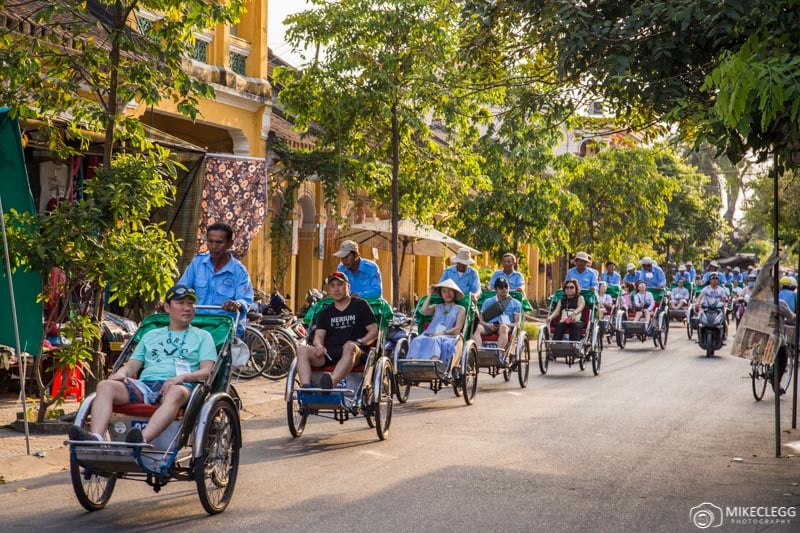 Tours and Activities
You can start booking tours and activities through getyouguide.com. Here are some ideas to get you started.
More things to see and do
Learn more top things to see and do in Hoi An.
---
Places to eat and drink
Food throughout Vietnam is cheap and extremely tasty. You will probably find the food at restaurants in the Ancient Town a little more expensive than outside, but it's worth it for the setting. A few things worth trying while you are in the city are White Rose Cake, Bun Cha, Bánh mì, Pho Soup and Vietnamese spring rolls.
Here are some restaurant suggestions:
For other nice restaurants consider looking around streets "Nguyễn Phúc Chu", "Bạch Đằng" and "Nguyễn Thái Học" which are all quite pretty places to go.
For advanced research have a look on tripadvisor.com.
---
Places to stay
Throughout the city are plenty of places to stay from hotels, hostels and homestays. Here are some options:
For other options in Hoi An head to Booking.com.
---
Getting around
To/from the airport
Consider an airport transfer through your hotel (approx $15 usd) or use a service such as hoianexpress.com.vn which is a lot cheaper at $6 USD and easy to use. Throughout Hoi An are other options available from booking agencies.
Within the city
Hoi An and the surrounding area is beautiful and easy to get around. In the Ancient Town and local area, you could walk or cycle. Some accommodation has bikes available to rent for a small fee. You could also hire a motorbike or go on a tour if you are travelling a bit further.
---
General destination info and tips
Destination type: – History, Architecture, City
Currency: –  Vietnamese Dong (main) – USD accepted in many hotels, tour agencies and some other places
WiFi: – Hotels, some restaurants, coffee shops and also a free connection in Ancient Town
Emergency numbers: – Dial 113 for police, 114 for fire and 115 medical help
Arrive by air: – The closest airport is Danang Airport – To get to/from the airport I suggest booking with hoianexpress.com.vn for cheap transfers
Arrive by train or bus: – Use local travel agencies to book trains and buses to and around Hoi An. You'll find these around Vietnam and neighbouring countries.
Language: – Vietnamese – English fairly poor but you can cope fine
Power supply: – The socket type in Vietnam would take plug types A and C although it can vary between properties. Whilst travelling I used a Skross PRO World Travel Adapter which got me connected throughout the country.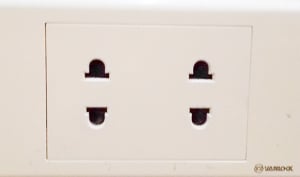 ---
Hoi An photography tips
Head out early to get pictures of the Ancient Town before it gets busy.
Use reflections in the Thu Bon River to add an interesting element to your images and help the framing.
Take photos of Ancient Town at night when it's lit up, including the Japanese Bridge. Remember to use a tripod for this.
Capture local culture near the central market where you'll find lots of ladies selling fruit, vegetables and other fresh produce, which all makes for great pics.
More photography tips: Ultimate Tips for Travel Photography
---
Hoi An destination tips
When visiting temples remember to dress appropriately, ie no sleeveless tops, short skirts and shorts.
Consider using hoianexpress.com.vn or getyouguide.com for tours and transfers.
Carry bottled water when exploring to stay hydrated.
Remember cash as not all places take bank cards.
More Tips on visiting Asia: Over 40 Top Tips for Travelling Asia
---
More resources
Sometimes it helps to take a guidebook on your travels. Below you will find a suggestion that is available on Amazon.
Disclaimer: All content is believed to be correct at time of publishing. Please check official websites for up to date prices and information. If you spot a mistake please feel to contact me using the menu option above.
Related Articles