As spring and summer arrives in the northern hemisphere, many families around the world usually look forward to vacations abroad or stay-cations within their countries. However, the on-going Covid-19 crisis has put a temporary halt on travel. Not only is travel abroad not possible between most countries, but people within countries are also confined to their homes in the effort against the spread of the Coronavirus.
While this may be welcome for the short term as families take a break from their busy day to day schedules, in the long term, people may soon look for new and innovative ways to stay inspired by the outside world. With video calls, zoom and other virtual platforms, grandparents are staying in touch with grandchildren, and students are continuing to learn through online classrooms. With birthday parties and graduation ceremonies cancelled, friends are sending virtual good wishes to each other instead of visiting in person.
Although museums and galleries around the world may be currently closed, technological advances mean that it is still possible for you to explore some of the best and most prestigious museums from your own home. Read on for 10 best virtual museum tours around the world to enjoy with your family whilst you stay safe indoors.
1. The British Museum, London
The British Museum opened in 1759 and was the first national museum in the world. Through its exhibitions, it displays around two million years of history and culture from all around the globe. As part of the virtual tour, there are around 50 unique displays to view.
The Museum of the World virtual tour offers an interactive experience where you can browse according to your interests. This includes searching by category, continent or century. Each exhibit is accompanied by fascinating and interesting audio clips to keep you well informed during your virtual tour. It is also a great way of brushing up on your general knowledge.
Some of the unique displays at the British Museum include prehistoric rocks from nearly two million years ago. In addition, there are also world-renowned prized pieces such as the Rosetta Stone and beautiful textiles in the Sainsbury African Galleries. The museum is in fact the largest indoor space on Google street views. The virtual tours the British museum offers promise to keep all family members, young and old, busy and entertained for hours, if not days.
See The British Museum's virtual tours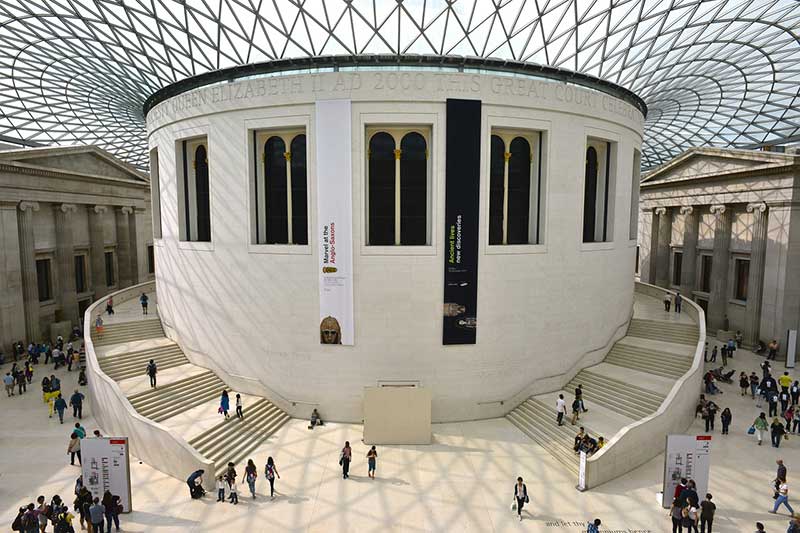 2. National Museum of Modern and Contemporary Art, Seoul
The Google Arts and Culture tool allows you to visit one of South Korea's most popular museums. Through the virtual tours you can access six of the museum's floors and enjoy contemporary art from the country and beyond.
From canvas', photographs, oil exhibits as well as collections of various contemporary artists, there is much for you to enjoy. You can kick back with a cup of tea at home and enjoy these exhibitions from wherever you are right across the globe.
See virtual tours at the National Museum of Modern and Contemporary Art
3. The Louvre Museum, Paris
The Louvre Museum is a French attraction visited by millions of tourists every single year. Its popularity has caused it to develop a series of virtual tours that allow people to explore its permanent collections.
The virtual tours allow you to explore the Remains of Louvre's Moat and the Ancient Egyptian antiquities, to name a few. A map allows you to choose the exhibits that you wish to view. In addition, you can also find detailed descriptions of each room of the museum. The detail is so vivid that it will lead your imagination into overdrive and you may want to start planning a trip to the museum in person as soon as travel is possible.
See virtual tours at the Louvre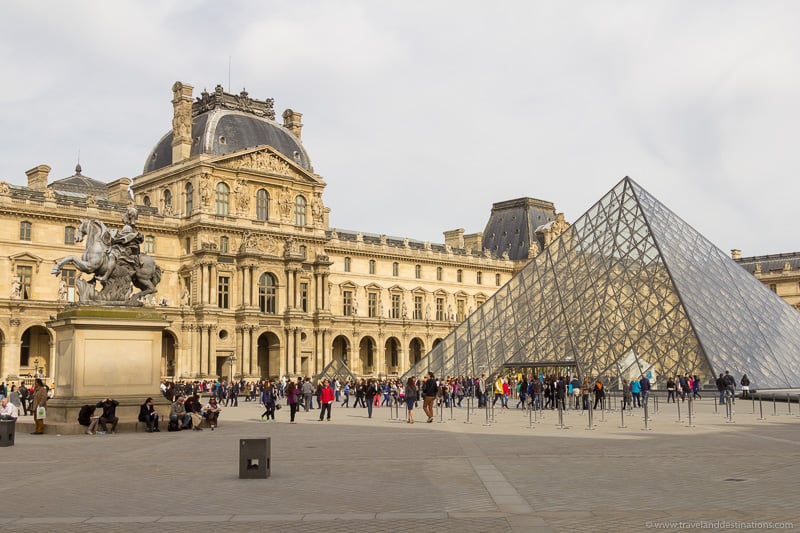 4. São Paulo Museum of Art, São Paulo
This is a non-profit museum which was founded in 1947. It is home to famous works by some of the most revered artists in the history of world art. From Di Cavalcanti, Monet, Picasso and Van Gogh, there are breathtaking masterpieces to inspire you through your time at home.
Through the Google Arts and Culture tool, you can explore hundreds of art pieces virtually. You also have the option of expanding each piece to learn more detail on the art, the artist and the history surrounding the work. Exploring this museum virtually will change your monotonous days into experiences of joy, delight and inspiration.
See the virtual tour at São Paulo Museum of Art
5. J Paul Getty Museum, Los Angeles
The Getty boasts being home to one of the most thorough and complete collections of artist creations in the whole world. It houses pieces from as far back as the 7th century. Some of its most famous possessions are La Promenade by Renoir and Irises by Vincent van Gogh which can both be viewed and enjoyed virtually.
The Center of Photographs is widely considered to be the best collection of photographs in the world. Some of the photographs on display date back to the beginning of photograph technology. The display can be viewed on the Google Arts and Culture tool where you can also explore the Getty's numerous outdoor sculptures.
See virtual tours for J Paul Getty Museum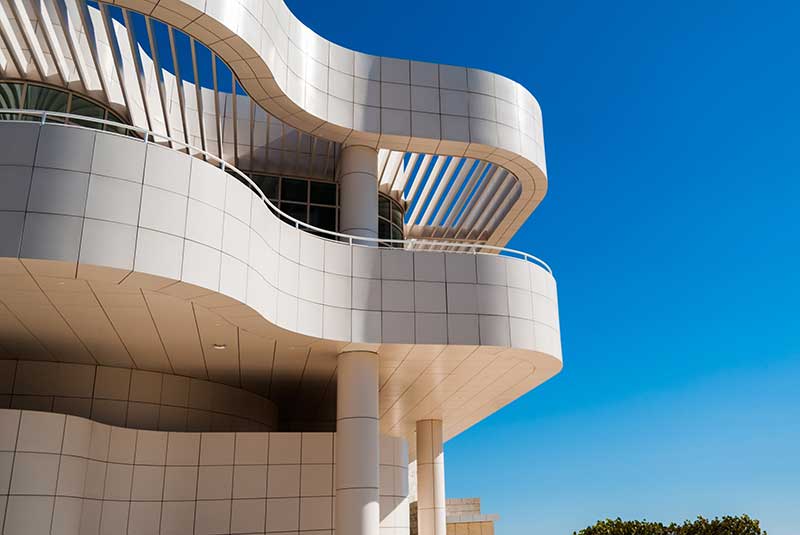 6. Vatican Museums, Vatican
With Italy being one of the hardest hit countries from the Covid-19 (Coronavirus), many regions of the country went into lockdown quite early on. Among these were Vatican city (actually a small country within Rome). Fortunately, however, the website offers breathtaking virtual tours of its most loved sites.
Through the tour, you can admire the works of artistic giants like Michelangelo. Moreover, you can also wander the streets of this tiny country through The You Visit Tour and enjoy its unique and quaint character..
See virtual tours at the Vatican Museums
7. Picasso Museum, Barcelona
If there are just a handful of artist names that the average person can roll off, then Picasso is one of them. The Picasso Museum is situated at the centre of Barcelona's Latin Quarter. It is a place that is visited physically by millions every year.
The virtual portal of the museum's websites allows you to explore and marvel at some of Picasso's most revered and finest pieces. You can also virtually explore and enjoy the museum's stunning courtyards and gardens from the confinement of your home.
See the virtual tour at the Picasso Museum (requires flash)
8. Van Gogh Museum, Amsterdam
Amsterdam is a vibrant and lively city that is popular with visitors throughout the year. The Van Gogh Museum is one of its most visited sites. Van Gogh is one of the world's most well-known artists, and his personal story resonates with people from all across the globe. The museum offers an impressive collection of around 200 paintings, 500 drawings and around 700 personal correspondences.
A virtual tour of the whole museum is possible through the Google Arts and Culture tool. You can view some of Van Gogh's most treasured works up close from the comfort of your own home.
See virtual tours at the Van Gogh Museum
9. Etihad Museum, Dubai
The Etihad Museum is located in Dubai. It is a museum that is wholly dedicated to displaying the modern history of the UAE. Through the museum exhibits, visitors can learn about the constitution of the country and the rights and privileges of UAE citizens
The exhibits are arranged chronologically and include materials and documents that played a role in the founding events of the country. Dubai has long been a leading holiday destination for those seeking luxurious resort holidays and the virtual museum tour of the Etihad museum is a great way of learning more about this popular middle eastern country.
See virtual tours at Etihad Museum
10. The Auckland War Memorial Museum, Auckland
Tāmaki Paenga Hira (Auckland War Memorial Museum) is an important museum in New Zealand. The collections within this museum focus on the history of New Zealand, its natural history, and its military history too. While the physical doors of the museum are closed, the museum is accessible online around the clock.
Through the museum website, you can explore 3D tours of the museum's objects and exhibitions. Moreover, there are wonderful and fascinating natural history quizzes for children and adults alike. The interactive options can also be a great home education learning experience for children of all ages.
See the virtual tour at The Auckland War Memorial Museum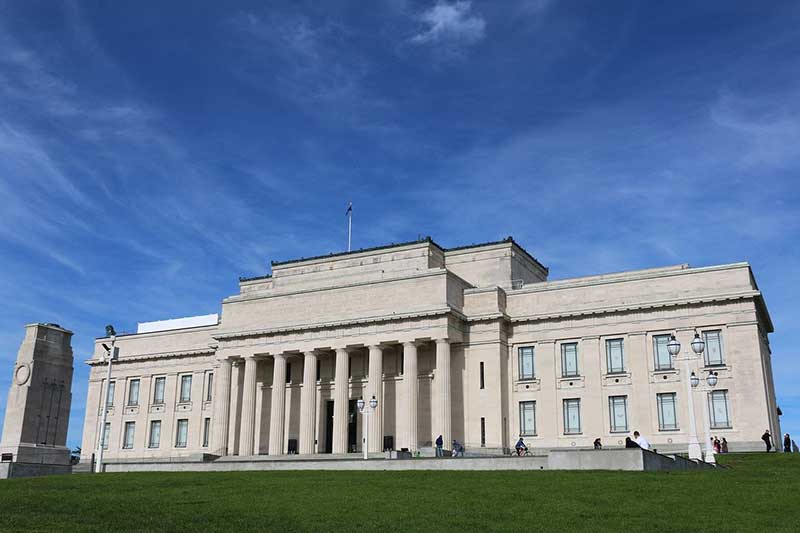 ADVERTISEMENT
CONTINUE READING BELOW
Summary
While pandemics have taken place through history, and often people have taken refuge through social isolation, the current pandemic is a little different. This is because developments in technology mean we can stay in touch with the outside world without leaving our homes.
Through virtual platforms you can access and enjoy high-quality museum tours from all around the world. Whether you do this for leisure over a cup of tea, or as part of your children's home-based activities and education, these 10 tours from around the world will help keep your family stimulated and inspired for hours and days at a time.
You can find lots more museums and virtual tours through Google Arts and Culture as well as plenty of other 360 videos to keep your wanderlust flowing.
You may also want to read our suggestions on other ways to inspired about travel during lockdown.
Start Booking
Here are some top options to book your hotels, activities, flights and other transport:
---
Please note that we get a small commission if you purchase via our referral links. We use this to invest in new content and improving this website. Thanks so much for your support.
Related Articles