Volunteering can be a great way to enjoy a festival. Where you are giving back and helping to undertake roles and tasks which are vital for the festival to run. Plus you should get a free ticket, see big acts, and enjoy other benefits which come along with the act of volunteering.
Keep reading for my first-hand experience of volunteering at a music festival.
Note that this is based on my experience at Green Man festival in Wales. The volunteering experience may vary between festivals, including the benefits and features that you may receive.
---
Where can you find volunteering jobs?
If there's a festival that you really want to volunteer for then you could start by simply searching on Google, such as "Green Man Volunteer". Hopefully, with that you'll find a result that leads you to the main volunteering page for the festival. You could also look on the main website for the festival in the footer and menus. Look for links titled 'Work for us' or something similar.
Here are some of the volunteering pages for a few festivals based in the UK.
For other festivals search on Google (or a different search engine) by typing in the "name of the festival + volunteer".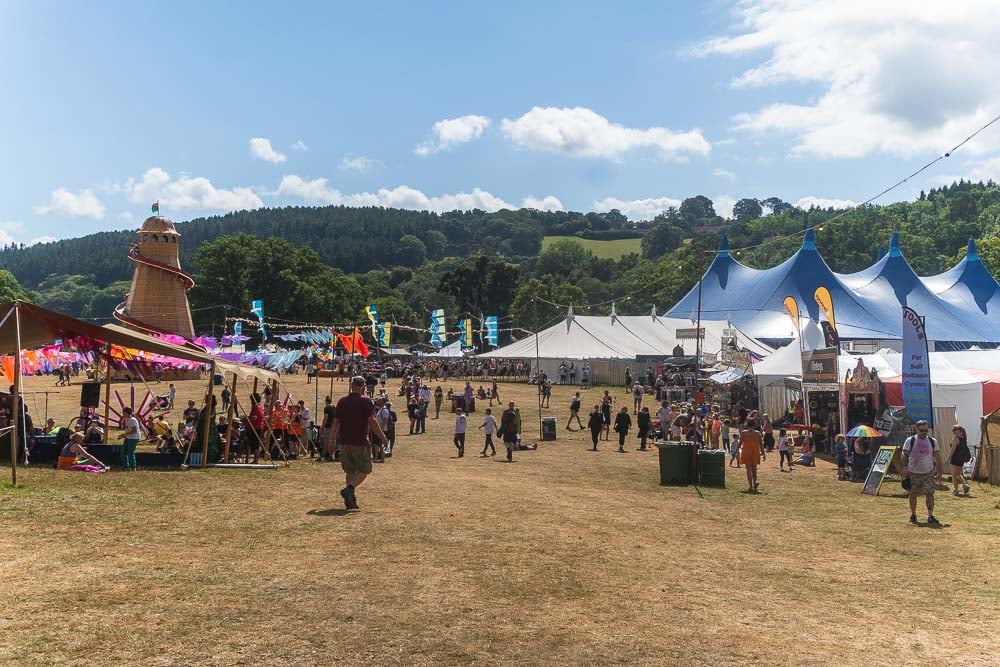 What kind of volunteering jobs might you find for music festivals?
Some of the common volunteering jobs that you may find include being a steward or litter picker. There may be various other roles available too including through charities. Try searching for jobs at your favourite festival to see what's available.
The jobs of being a steward or litter picker are very important.
Stewards help the festival guests, by being like an information point, and directing the guests where to go. They can also help with issues, such as if a child wanders off, they can get help if there is a medical or security issue, to name a few of the duties.
Litter pickers on the other hand help to keep the festival clean and tidy. Without them the festival will likely get very messy, very quickly. Litter pickers can also help make the festival more environmental by pre-sorting any litter into recycling bins.
ADVERTISEMENT
CONTINUE READING BELOW
What are the shifts like?
During the Green Man festival the volunteers got asked to pick their top three shift preferences. These included morning, afternoon, evening and overnight shifts. The shifts might include a mix as well, such as a couple of mornings, one afternoon and one evening. From this the festival admin team would then try and put all the volunteers into one of these shifts.
My shifts at Green Man included three early morning shifts from 6am-11:30 and an afternoon shift from 11:30-16:30.
When choosing your shift preference you should definitely consider who will be playing, or the likely time (should you not know). Morning shifts would generally allow you to see more music, however you will be getting up earlier and might be a lot more tired in the evening and unable to stay out quite as late. Whilst an evening shift might mean you're not by the main stages for headline acts as you may be doing some duties around the campsites.
Once you see what the shifts might be then, you can find a mix of shift patterns that would hopefully work for you.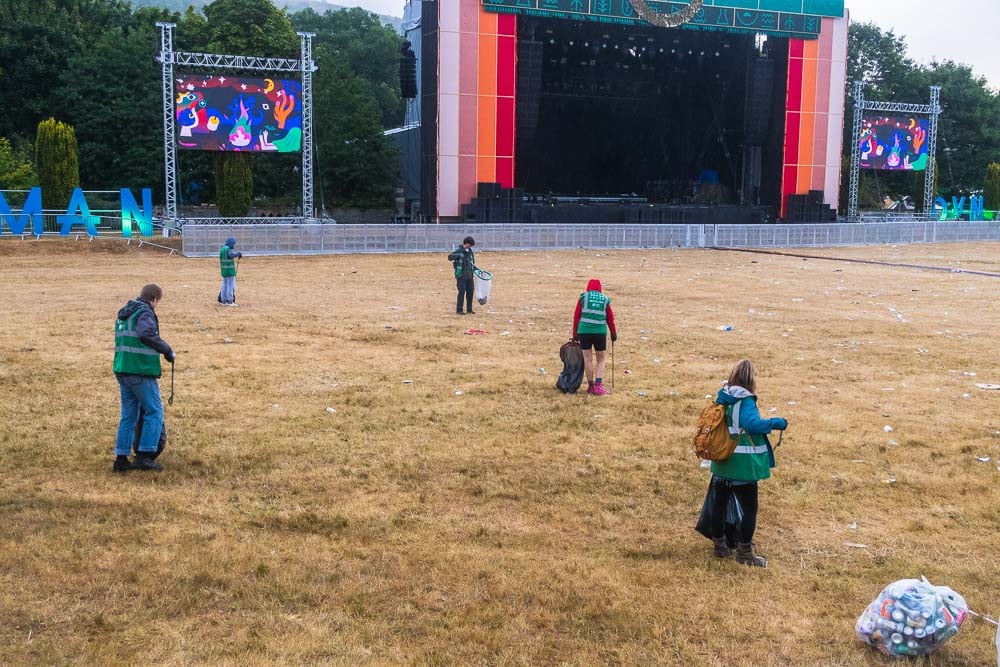 ADVERTISEMENT
CONTINUE READING BELOW
Is volunteering at a festival hard work?
It certainly can be. It depends on what you are doing. If you're a litter picker such as I did, then my days consisted of shifts of around 5 hours long. These also included a main break and occasionally shorter sit-downs.
For little picking I was on my feet all day, picking up litter and emptying bins. During a shift, I would cover between 15,000-18,000 steps. This did make me quite tired outside of the shifts but definitely felt worth it.
If you can I would recommend trying to rest for several hours in your tent (or staff chillout areas) after your shift so as to recoup your energy and last longer once you head back into the festival arena.
How old do you need to be to volunteer at a festival?
At Green Man festival the age of the volunteers ranged from teens to people who were likely upwards of 60. Even for litter picking, which was quite an active role, there were many elderly volunteers also doing the job.
As some roles would involve being on your feet for long periods of time and walking you should definitely consider whether this may be an issue for you when choosing your role. At Green Man festival we would often see stewards sitting, whilst litter pickers would be almost constantly moving around.
What are the benefits of volunteering at a music festival?
At Green Man festival the benefits were pretty good. You get a free ticket to the festival (you do have to pay for it first but then get it back a few weeks after the festival, and if you've completed your shifts). You also get to camp in the crew area and a meal per shift. This might be breakfast, lunch or dinner. There is a crew bar which serves discounted drinks and a few other perks including hot showers, a staff/crew area to relax in and tea, coffee, water etc to help yourself to.
Can you listen to lots of music when volunteering at a festival?
Of course, but you won't necessarily have the freedom to do whatever you want during your actual shift. You may have to go to parts of the festival away from the arenas during your shift, such as the camping area or car park. Here you may not get to see that much.
However, there will be lots of stewards around the stages and the litter pickers tend to move around the main arenas and the campsites a lot. A suggestion if you are a steward is that you ask to move around, otherwise you may be in a spot which isn't ideal. This tip is from a friend who has been a steward.
It's also worth noting that outside of your shifts you'll definitely get to see lots and lots of music.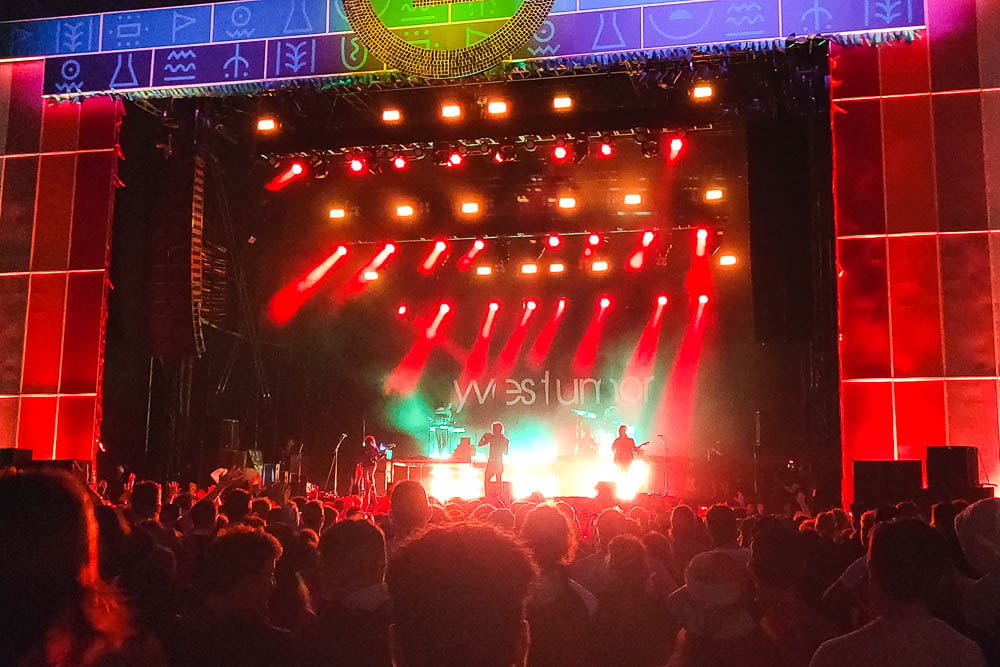 Is volunteering at a festival fun?
Volunteering at a festival can certainly be great fun. You will be around lots of happy festival goers who will be in a fun mood and most people seem very friendly. You will also get a lot of time to relax and enjoy yourself, immersing yourself into all the quirky and fun aspects that make up a festival. If you do an overnight shift it can be a little less fun, and could also be cold, but depending on your shift pattern you may only have to do one of these.
Are there paid jobs too?
Yes for sure. Some of the paid work at festivals could include working at the bars, as well as some operational-type roles. These may include drivers, cleaners, post-festival cleanups and lots more. When doing your research for the festival that you'd like to work at then see what's on offer on their website.
ADVERTISEMENT
CONTINUE READING BELOW
What tips should I know when volunteering at a music festival
Here are my tips based on volunteering at the Green Man festival in Wales. Many of these should apply to other festivals as well.
Bring warm clothes – This is especially important if you're on a night or early morning shift. My friend was a steward on an overnight shift and he said it was very cold once the sun had gone in and one of the other stewards was not well prepared so was very uncomfortable.
Drink lots of water – Make sure you carry a day bag and a water bottle. You may quickly get dehydrated and this can have an impact on your energy levels too.
Suncream – Make sure you bring suncream too. This is important whether you are working or not as you could easily get burnt if you're outside in the sun all day.
Pickup food and drinks at a supermarket – If there's a local supermarket en route to the festival then be sure to pop by and grab snacks, drinks and other items. This will help you to stay fuelled during your shift. It's also a good way to save money compared to buying food at festival trucks. Although I would recommend you to treat yourself to a few items at the food trucks as some of the food can be absolutely delicious. If you volunteer at (or go to) Green Man then try the Sushi rolls and Taste of Tibet (if they're there).
Bring some alcohol with you – If you drink then a good way to save money at a festival is by bringing some drinks with you. Such as beer, cider, spirits etc. This way you can avoid buying drinks at the bars as much and this will be a big money saver. Glass often isn't allowed so bear this in mind when doing your shop.
Share a taxi – If you're

not

driving then one of the ways that you can get food and drink from a local supermarket near the festival is by getting a taxi. These can sometimes be expensive but if you are travelling with others then this can easily be split amongst you and therefore should be much cheaper.
Bring a portable phone charger – The phone charging situation at Green Man wasn't great with a lot of competition for the plug sockets and the USB hub. As many people now rely on their phones it would be worth taking a couple of phone chargers. If possible also try and put your phone in its battery saver mode during your entire stay at the festival and try and minimise heavy use of it. If you did still want to charge your device then this should be possible at various times (depending on how busy it is)
Ask to move around – If you're a steward then it's worth asking your team leader or management if you could move around locations. This is especially important if you're positioned in a more boring spot.
Consider paid work if you have more time – If you have more time you could consider doing some paid work as well as volunteering. This won't necessarily be available at all festivals, but at Green Man festival there was some paid little picking opportunities post-festival.
Facebook groups – if there are volunteer Facebook groups for your festival then consider joining these so as to ask questions and see any news or discussions.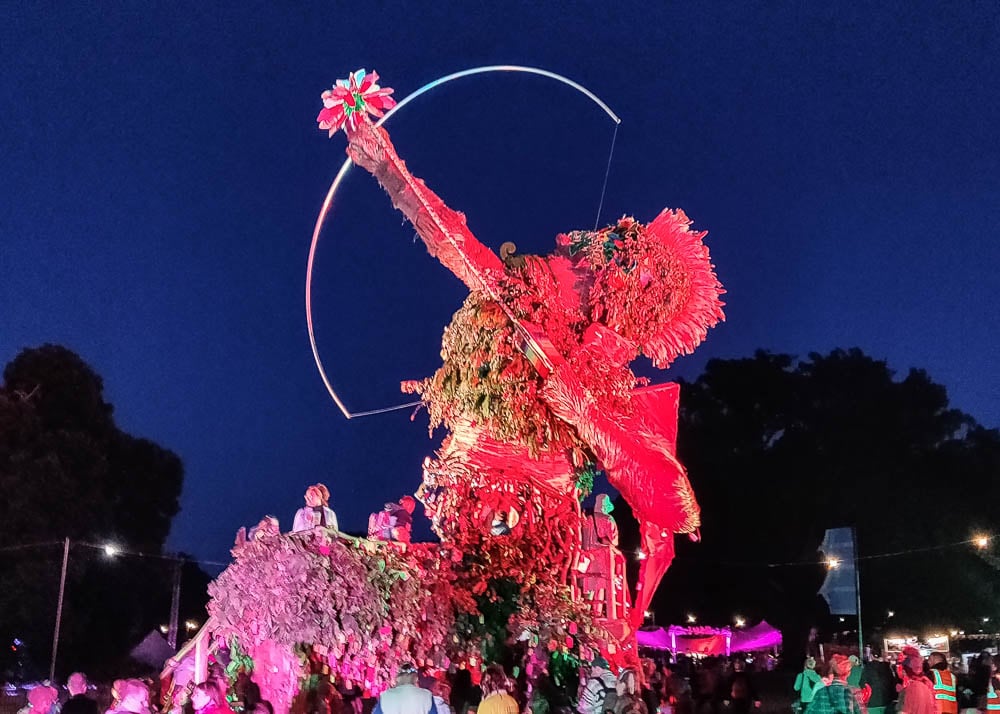 ADVERTISEMENT
CONTINUE READING BELOW
Summary
If you've ever been wondering whether or not to volunteer at a music festival then we'd definitely recommend giving it a go. Doing so will allow you to enjoy some of the artists that are performing, as well as give back too. Along with the perks of a free ticket this might be all that's needed to persuade you.
As mentioned the above is all based on volunteering at Green Man festival, so you may have different experiences at other festivals.
I hope this article helps to give some insight into what it's like to volunteer at a festival. Happy festival hunting and wishing you a great experience.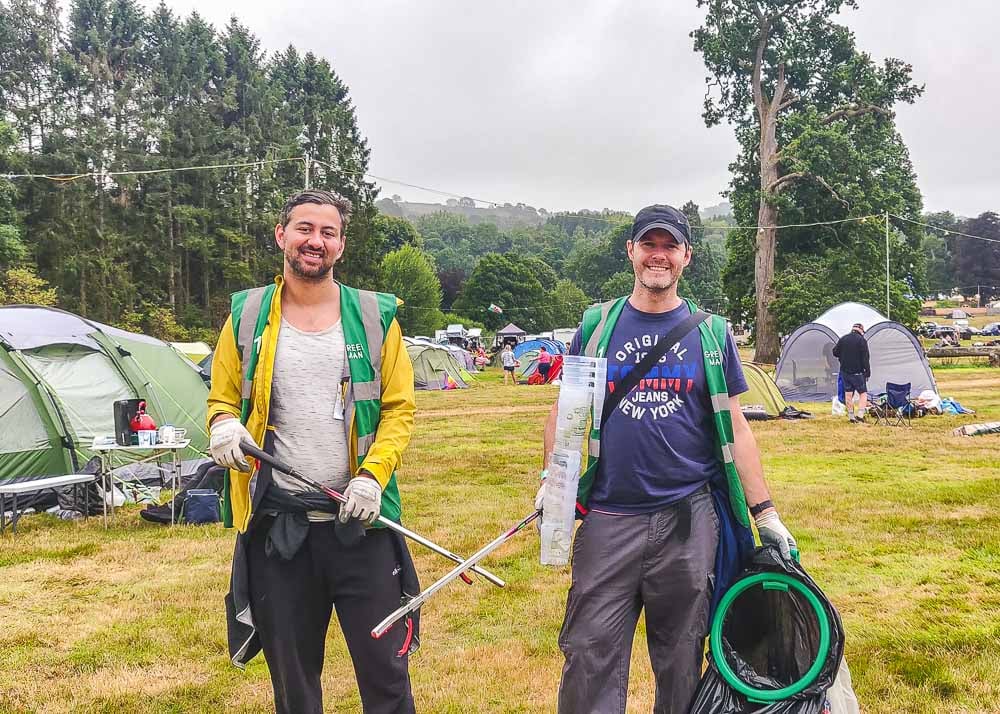 Related Articles