As you travel you'll come across some incredible food. Food that not only tastes delicious but also looks amazing. Trying to capture pictures of food is definitely not the easiest but there are ways to have more success. Here are some photography tips on taking pictures of food when you travel.
---
1. Use natural light
When taking pictures of food then try and use natural light whenever possible and also stay in the shade. Natural light tends to be the nicest colour temperature and can produce a nice balanced look without nasty shadows. When trying to find a good spot either sit outside or by a window. Also, avoid taking pictures with harsh sunlight shining directly on the food.
2. Use a wide aperture or portrait mode
To add focus to your shot use a wide aperture such as f/4-f/2.8. On most cameras you can set this easily by switching to aperture priority (AV or A). If you don't have a camera with this option or prefer to use your phone then try and use portrait mode. This is a setting on many new cameras such as the OnePlus 6T
(and many other models) and will create a beautiful shot with a blurred background (also called a Bokeh).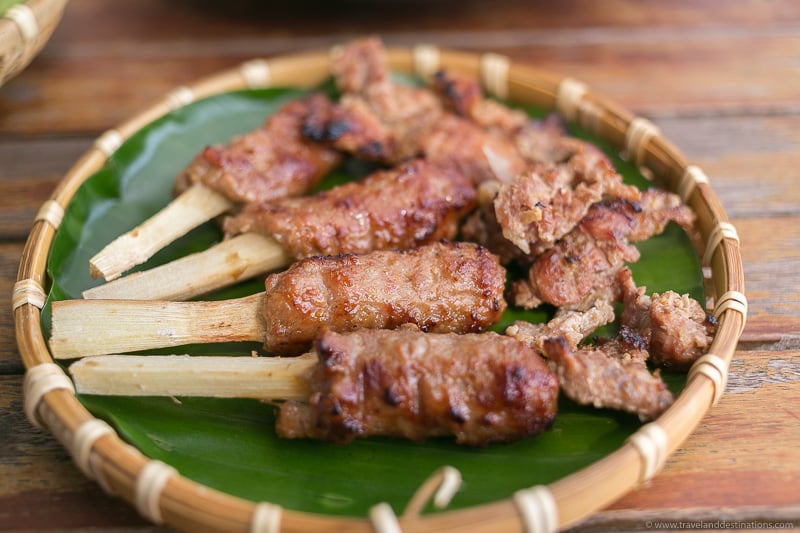 ADVERTISEMENT
CONTINUE READING BELOW
3. Spend time to position items and supplementary items
Adding supplementary items and other table items can enhance your food image. Such as side dishes, drinks, condiments and other items. This can make the dining scene a lot more interesting compared to just a single isolated item. However, it is nice to get variations of certain dishes when you travel.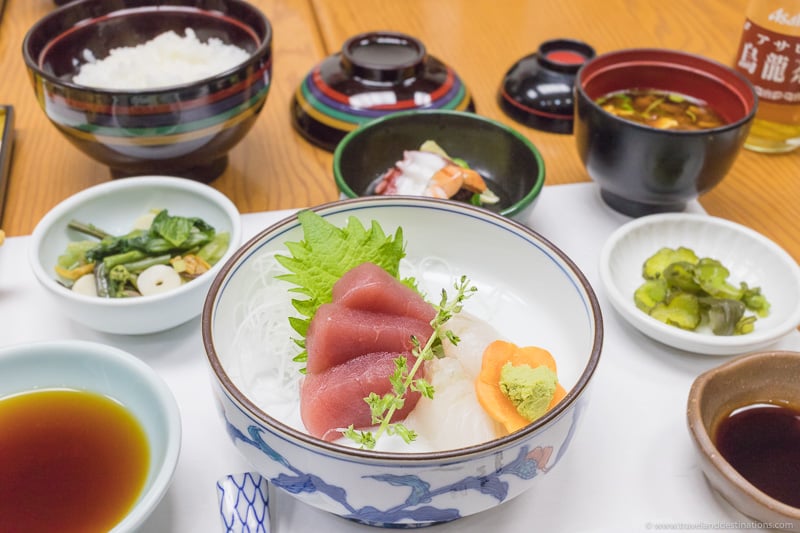 4. Take a flat lay shot
Flat lay shots are fun, but can take a while to set up. For these kinds of images simply position the different items of food, glasses etc and then move your camera or phone high and try and keep it parallel to the table. Next snap away, checking occasionally until you have the shot you're after. The image below is an excellent example by travel photographer Francesco @francinnocenti on Instagram.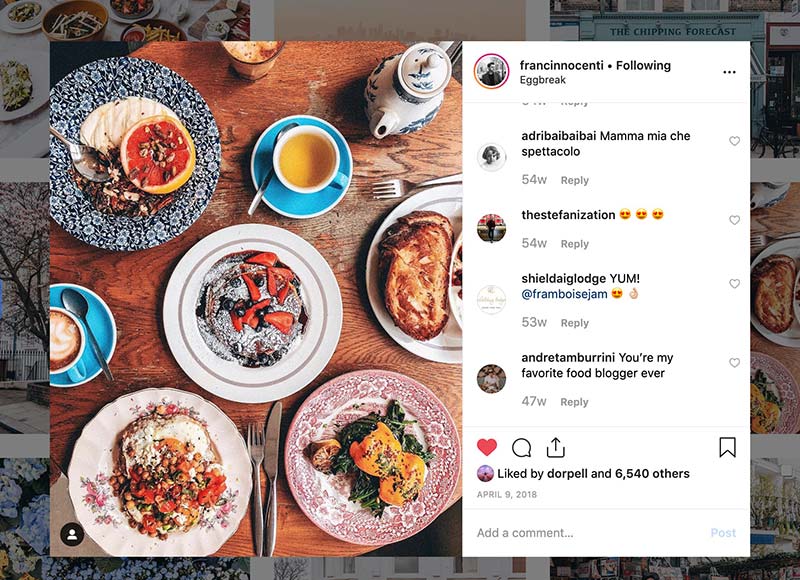 5. Choose food items which are tidy, or particularly photogenic
Some food such as sushi, ice creams, fruit and other items are particularly photogenic. If you stay in a nice high-end hotel or dine at mid-range to higher level restaurants they will make a lot of effort to present the food in a beautiful way. In fact sometimes it's hard to eat the food because the presentation looks so nice.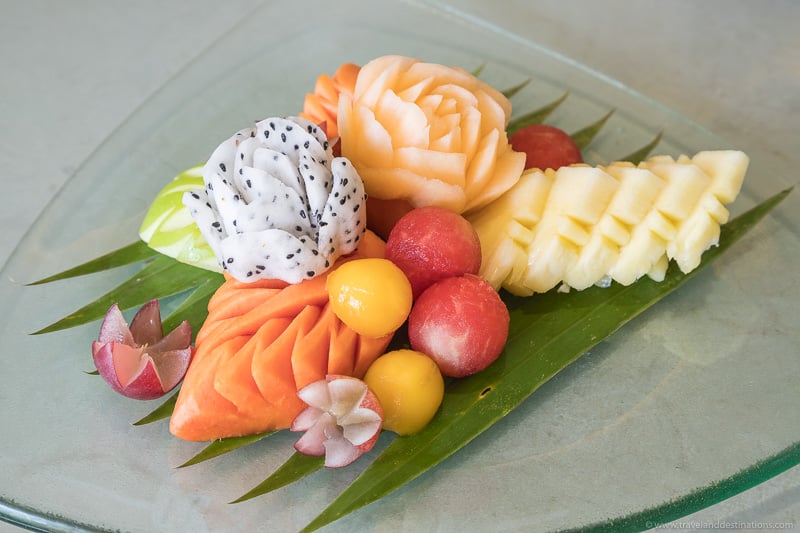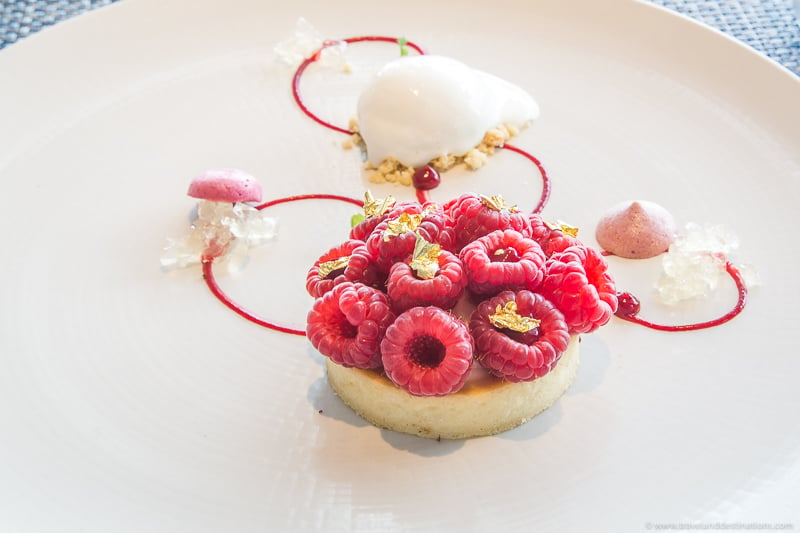 6. Take pictures of markets
Markets can be fantastic subjects for travel photography and in some destinations, you'll find a fantastic selection of opportunities. Such as fruit, spices, interesting critters and other items. To capture clean images try and isolate the items or crop at a later stage when editing the photographs.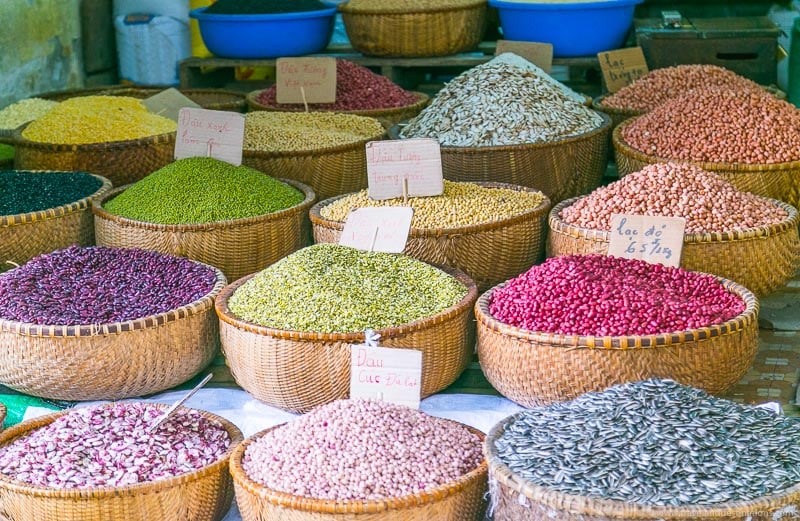 7. Take pictures of street food
Street food can be a major part of a country's culture and as well as trying the delicious items on offer, it's also a good idea to capture such images. To try and take a nice shot, consider getting close and using a wide aperture to isolate your subject a bit.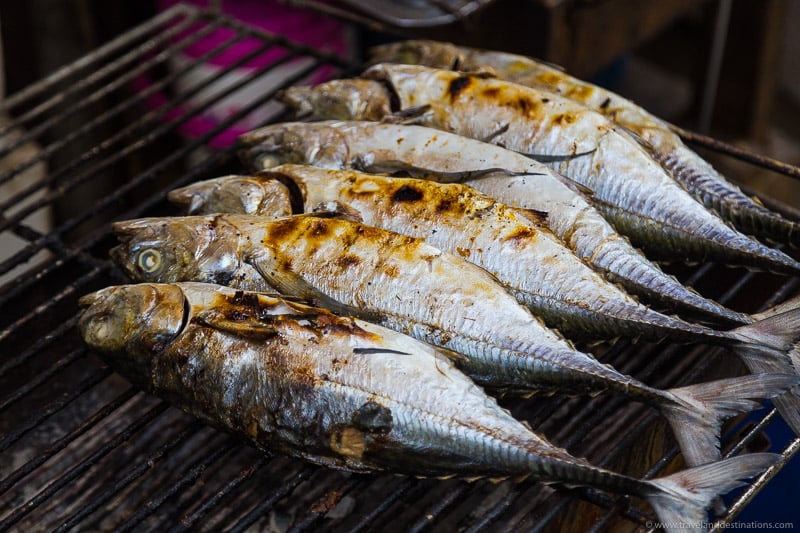 8. Capture Action Shots
Sometimes capturing the action or scenes from the food being made can also be interesting. You may have to increase your ISO and take images at a faster shutter speed to freeze the movement for these types of images.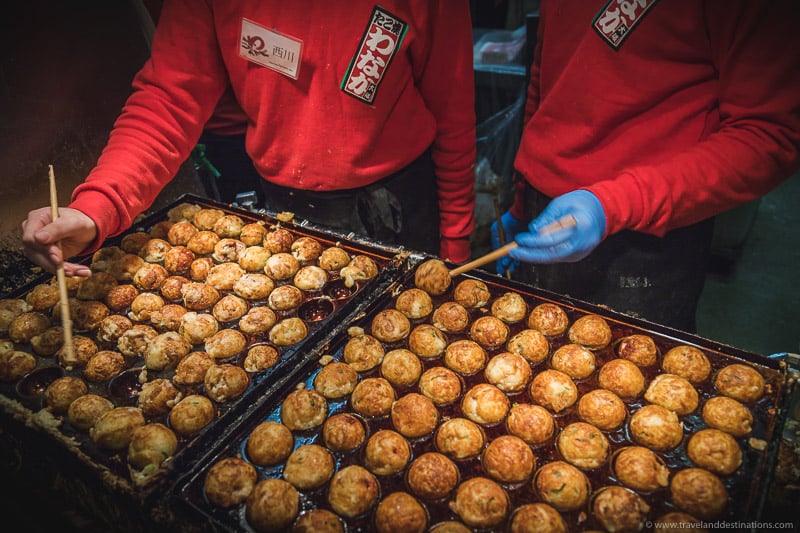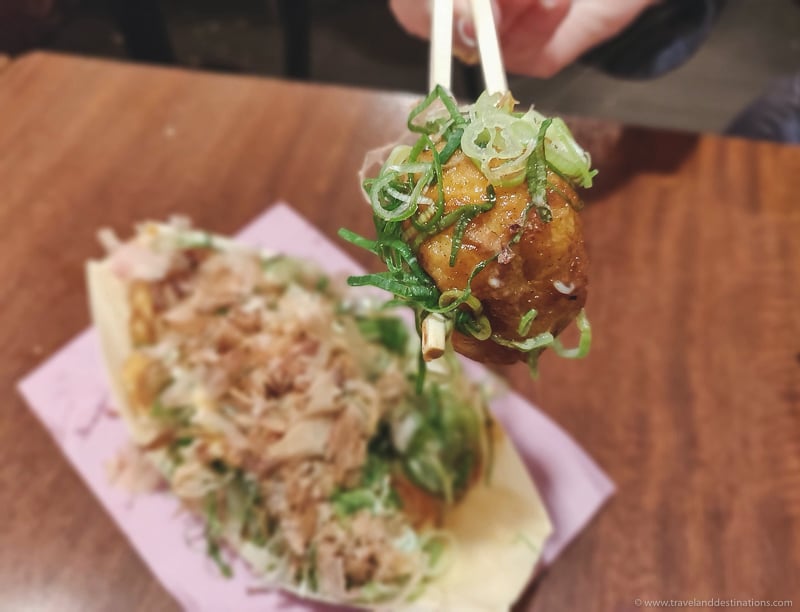 ADVERTISEMENT
CONTINUE READING BELOW
Summary
Food photography can be great fun and the end result very satisfying. Food images can also be useful for a variety of things, such as to use on your blogs, to sell through stock libraries, to share on social, or just simply to help you remember that delicious meal you had. Another thing you could consider doing afterwards is to use a food photography preset which may also help you to enhance your final image.
Related Articles