A great way to give back and a different way to travel is to volunteer. I had my first volunteering experience through Workaway where I helped at a dog sanctuary in Bulgaria. It was called Helens House of Hope and in the sanctuary, there were over 100 dogs. These had been rescued, treated for injuries, given vaccinations, spayed (if necessary), had travel passports made, and then will hopefully be re-homed.
In this guide you can learn a little about volunteering, what to expect, how to get involved and some general tips.
What is volunteering?
Volunteering is providing help and giving your time for free (ie for no financial payment). It is often a great way to share your skills and experience with those that need it, but can't afford to pay for it.
When you volunteer you may get accommodation and sometimes food in exchange for your help.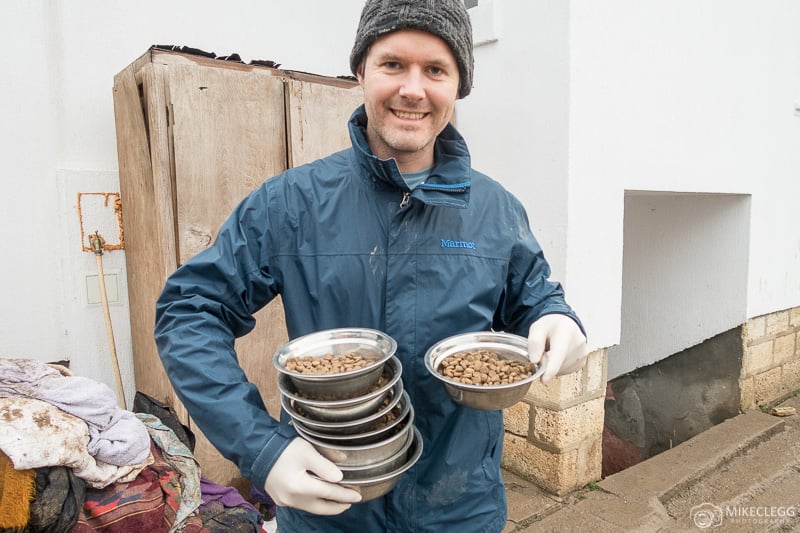 Workaway
My first volunteering trip was with Workaway, which is one of the leading sites for volunteers to find work, as well as providing a means for people to advertise that they need help.
It's free to search on the Workaway site and you will find thousands and thousands of listings from all over the world, both in developing and developed countries. Once you find a project you then pay a small annual fee which can be for a single person or a couple. This allows you to contact the host.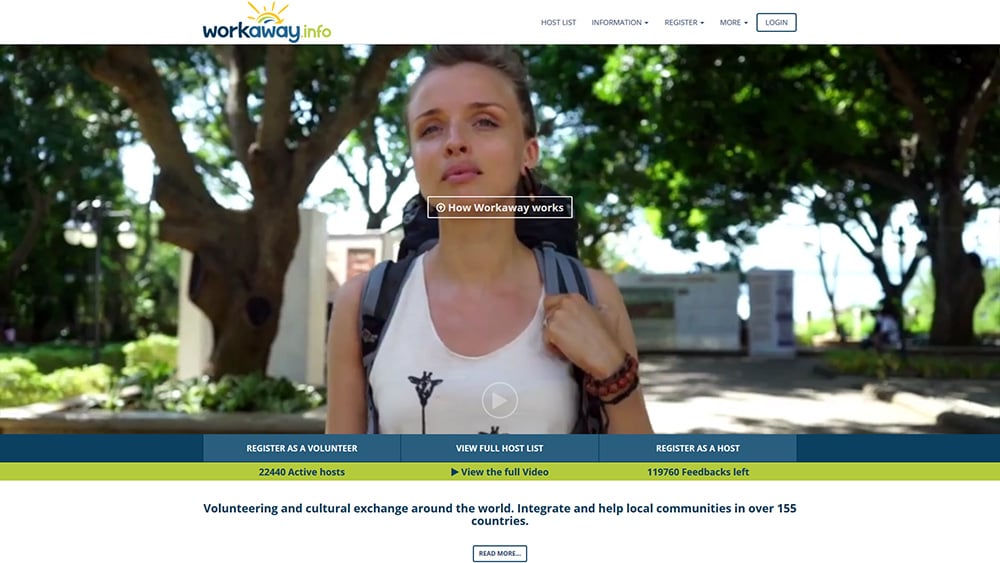 Your profile
Once you have signed up to Workaway and paid the fee you would then edit your profile. You should add some nice friendly pictures, and it's also good to state your travel dates and countries that you would like to visit. Workaway also connects your account with Facebook as a security/identification measure.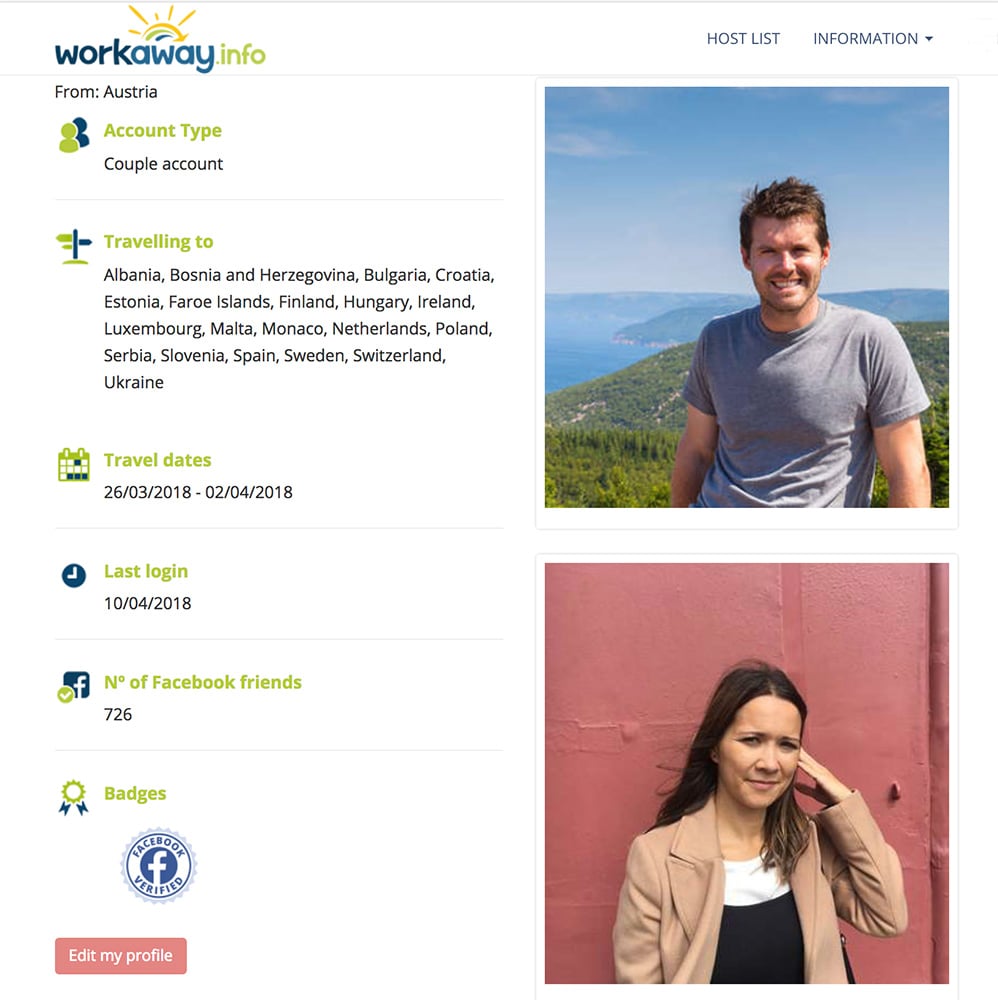 Finding a project
When you first start looking for a volunteering project on Workaway you may feel a bit overwhelmed, as there is a huge number of listings (33,866 at time of writing), and these are for all over the world. To make your search easier, you should filter by country, and then filter by type of volunteering such as:
Animal Welfare
Hostels
Farmstay
School
House Sitting
Community
Working on sustainable projects
…and various others.
You will then have a much smaller number of listings to look through. What I did during my search was shortlist about 10 projects I liked the sound of. I then started contacting the hosts one by one in order of preference.
Contacting Hosts
Once you have signed up and paid the fee you will then be able to contact the hosts. When contacting you should introduce yourself, explain why you'd be a good volunteer for the project and the dates you'd be available. I think some hosts also use Skype so that you can talk via video. Overall I found the process of organising my stay easy and straightforward.
Tips for your first volunteering experience
Read exactly what you will be doing in the description, to make sure it's what you want to do
Try and avoid cancelling or messing the hosts around, as this can make it very difficult for them if they've allocated accommodation and turned down other helpers
Read reviews from other volunteers, as some are quite detailed about what you will be doing
Get the hosts mobile/cell number before you travel
Check if you get bedding, towels etc
If you are in the middle of nowhere then take food with you, or find out how you would get food
Check if you have WiFi and if not get a local SIM card
Take hand sanitiser or wet wipes with you
Take a multi-country power adaptor with you
Check if you need a visa for the country you are visiting
Keep in mind that you are not likely to get transportation covered for these trips
Even if the project is hard, try and enjoy the experience and remember the good you are doing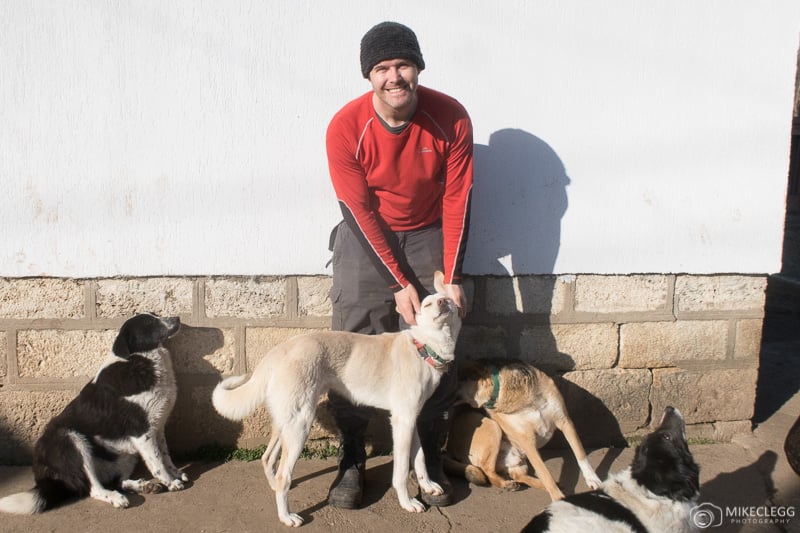 Summary
Volunteering is a great way to help others and you might make a big difference to peoples or animals lives. For example at the dog sanctuary where I helped, many of the dogs get re-home, and without volunteers, it would be hard for Helen who runs it to manage and the sanctuary may not even exist.
As well as helping others it may also help you get valuable experience. For example, I met someone at the dog sanctuary who wants to work for the UK's RSPCA, which is an animal protection charity. By volunteering, she now has some great experience for her CV. You may also be interested in reading our charity suggestions that help global causes around the world.
Related Articles