There is nothing like the breathtaking and captivating sights and sounds of the Rainbow Nation of South Africa. This amazing country will touch you like no other country can. From the bustling modern cities of Johannesburg and Cape Town to the colourful ethnic Ba-Kaap neighbourhood to the sun-soaked coasts—there is no shortage of beauty, culture and history in South Africa.
Bargain with locals at the vibrant craft and food markets. Get up close and personal with the Big Five in an open-air safari. Or take time to enjoy laid-back tours of lush vineyards that are home to some of the best wines in the world. There are endless magic moments waiting for you as you discover South Africa. You will leave inspired and moved by the amazing people of this proud nation. Here are 10 of the best places to visit in South Africa.
---
1. The Drakensberg Mountains
The truly magnificent Drakensbergs or "dragon mountains" stretch over 100 miles along the border between Lesotho and South Africa. This mountain range is a mecca for avid hikers of the world. This is due to its sheer grandeur, its accessible plateaus and the many passes and slopes that make for some of the best climbing in Africa.
You will be in awe of Drakensberg's famous mountain peaks like Giants Castle and Cathedral Peak, but you will also be drawn to its foothills that are filled with incredible waterfalls, rock pools, mountain streams and prehistoric caves. If you want to be in the heart of all the action then stay at Sani Valley Nature Lodge. This is a wonderful place to call home while you explore all the Drakensbergs have to offer.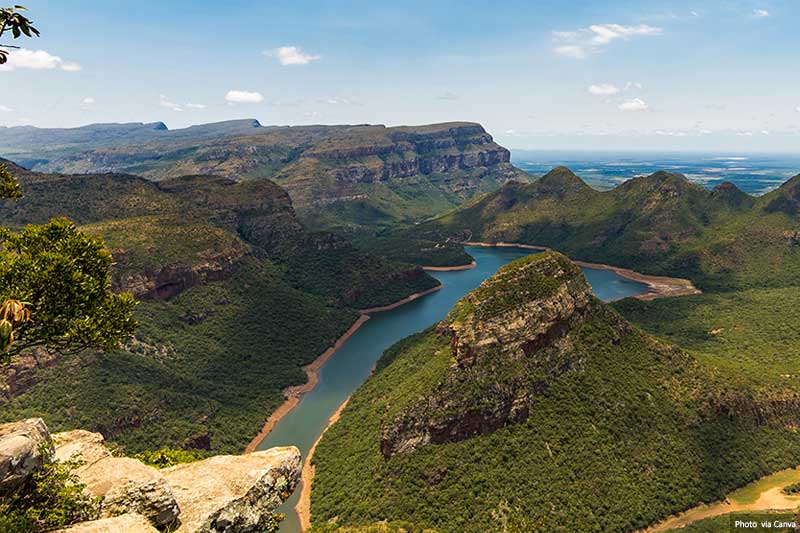 2. Kruger National Park, Limpopo/Mpumalanga Provinces
There is no doubt that Kruger is the king of all African safari parks and the ultimate safari destination in the world. Kruger is also your best chance to get a glimpse of the "big five" up close and personal. The park is located in northeastern South Africa in the provinces of Limpopo and Mpumalanga and is huge with an area of over 7,000 square miles. The park has been around for nearly a century and attracts thrill seekers from all over the planet.
There are no shortages of private safari companies and bush luxury bush camps to make your stay unforgettable.  If you want to be right in the middle of the action, andBeyond Ngala Safari Lodge offers it all. The lodge is a perfect fit for families as well as first-time and repeat explorers. A walled courtyard provides a sheltered space to indulge in extravagant cuisine, while the boma (a traditional African enclosure) creates a stunning setting for fire-lit dinners.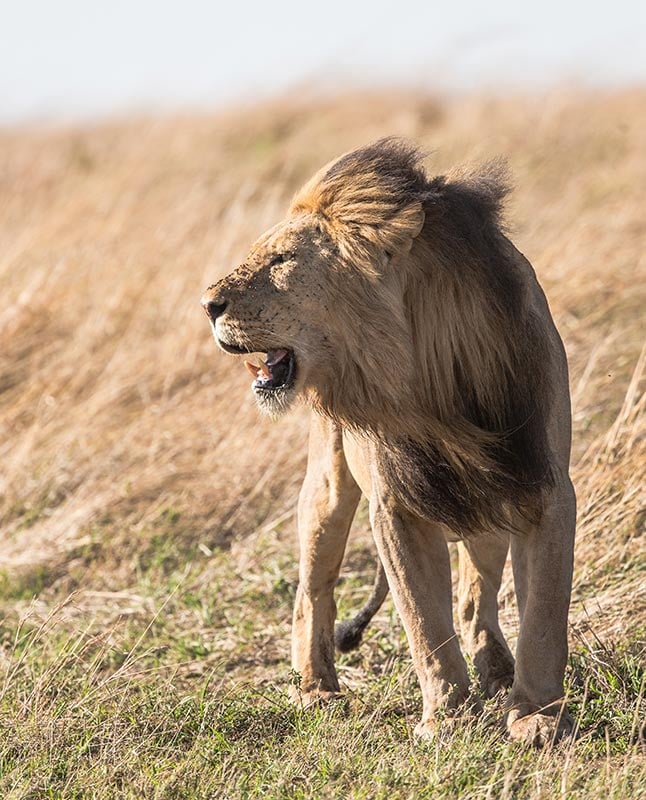 ADVERTISEMENT
CONTINUE READING BELOW
3. Cape Floral Region Protected Areas, Cape Town
If you are looking for a stunning site that is known for its "flower power" then the check out the Cape Floral Region. It has been called the world's premier hot-spot for plant diversity and is one of only six principal floristic regions on the planet.
The number-one attraction at this UNESCO site has to be Cape Town's Kirstenbosch National Botanical Gardens. Even if plants are not your thing, you will be amazed at the floral mosaics on display. With Table Mountain looming large above you, you can get lost in paradise by meandering slowly along the well-marked paths.
The best time to view the blooms is early spring (Sep/Oct, since this is the Southern Hemisphere) where the whole region bursts forth in a rainbow of brilliant colour.
4. Cape Town
Cape Town has to be one of the most beautiful cities in the world. It is full of history and diversity and the surrounding area is simply breathtaking. It would take too long to give Cape Town the print space it deserves so, lets hit the must-see spots of the amazing city. The Bo-Kaap neighbourhood is known for its pastel-coloured houses lining the picturesque cobbled streets and has been the home of Cape Malay people from the Dutch East Indies for hundreds of years.
The iconic Table Mountain stands tall, overlooking the bay and offers views of the city bowl and surrounding areas that are unforgettable. A trip to Robbin Island will move you as you hear the story of the troubled past of apartheid (apartness) that had a grip on South Africa for 400 years. Head to the V&A Waterfront for great food, shops and maybe a trip out to sea for some whale watching.
You May Like
5. Pretoria and Johannesburg
It is hard to describe the beauty of South Africa without a brief discussion on its troubled past. The truly extraordinary part of this country is the resilience of its people in the face of centuries-long oppression. There are two places in Pretoria and Johannesburg that are incredible not because of their natural beauty but because of the fantastic people that represent these communities. The Apartheid Museum opened in 2001 and the emotional exhibits take you through the dramatic and poignant journey to freedom. Expect an incredibly moving experience.
Soweto (SOuth WEstern TOwnships) is another cultural highlight you can't miss. Soweto is a series of townships that are home to 1.3 million residents and is the one-time home of Nobel Laureates Nelson Mandela and Archbishop Desmond Tutu. Originally black townships in South Africa were designed to provide labour to the country's biggest industry – gold mining. Today, Soweto is a vibrant community and was home to one of the biggest FIFA World Cup matches in 2010.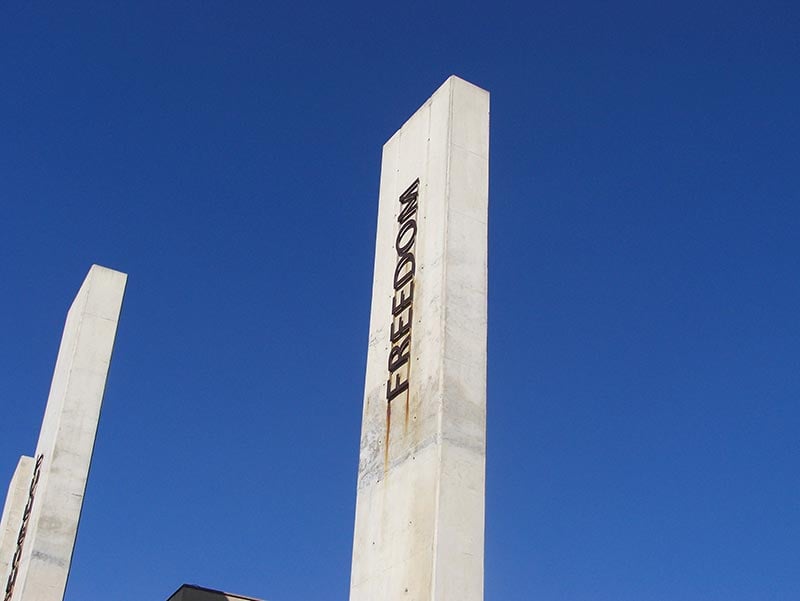 ADVERTISEMENT
CONTINUE READING BELOW
6. Cape Peninsula
A trip down the Cape Peninsula will offer you unobstructed views of the sea and a chance to frolic among some very friendly penguins. Yes, there are penguins in Africa. Check out Boulders Beach to visit the rookery of South Africa Penguins who make the beach their home. Drive further south and you will eventually run into the Cape of Good Hope, the most south-western point on the African continent. Enjoy the natural, wild beauty of the cape as you try to avoid the baboons who are on the lookout for some free food.
You May Like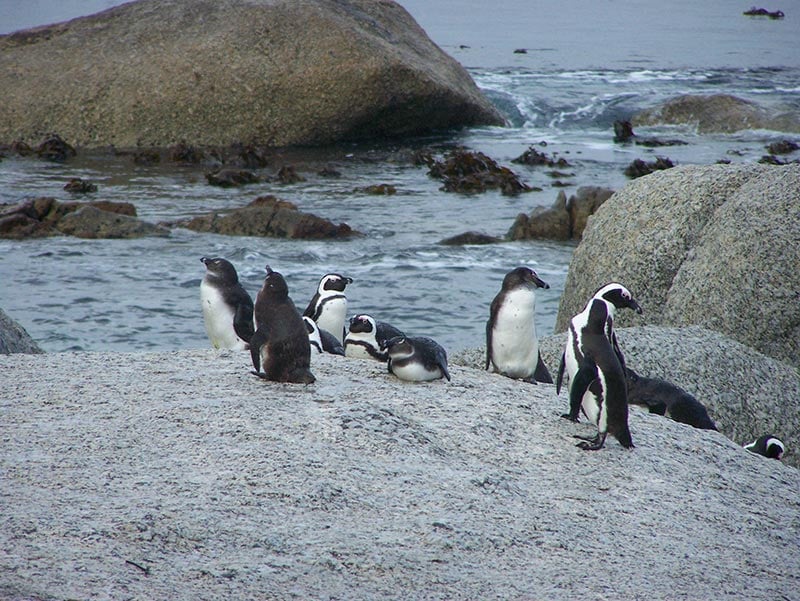 7. The Garden Route
Another incredibly amazing place to visit would be all the small towns and amazing scenery along South Africa's Garden Route in the Western Cape Region. This route gets its name from Garden Route National Park and this 125-mile area between Cape Town and the distinctively English town of Port Elizabeth is one of the world's most picturesque road trips.
There are no shortages of amazing wildlife, lagoons, mountains, forests, and beaches along its scenic winding roads. You will marvel at the breathtaking vistas as you drive along the Indian Ocean through campy beach towns and stunning national parks. A stop in the town of Hermanus is a great place to do some whale watching.
Along the route, you will have your pick of wineries. Check out the Karusa Vineyards in Outsdoorn and while you are there, stop and visit a real live Ostrich farm. Take a couple of days and explore beyond what you can see from your car and you will not want to leave this beautiful corner of South Africa.
ADVERTISEMENT
CONTINUE READING BELOW
8. iSimangaliso Wetland Park, KwaZulu-Natal
For those who have been to South Africa in the past, you may know iSimangaliso Wetland Park as Greater St. Lucia. No matter what the name, this UNESCO site in Kwazulu Natal is incredible. iSimangaliso is home to Africa's largest estuarine system and its name means "miracle and wonder" in Zulu. You will find diversity in this park in every sense. Take your pick of coral reefs, crocodile-filled rivers, lakes, coastal dunes, swamps and savanna. The variety of birds will amaze and entertain you as they flitter about among loggerhead turtles, elephant, leopards and rhino.
iSimangaliso is also home to more of hippo and croc than you can count. Outdoor adventurers will have the coastal adventure of a lifetime. Where else can you combine a real Africa safari with water sports like kayaking, fishing and diving.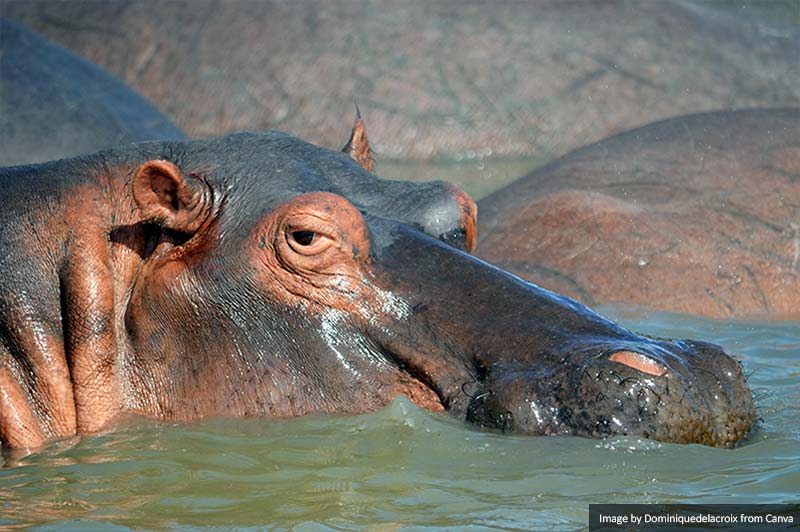 ADVERTISEMENT
CONTINUE READING BELOW
9. Stellenbosch and Franschhoek
South Africa has made huge waves in the wine world over the past few years and some of the world's best wines can be found in Stellenbosch and Franschhoek. The region is right next door to Cape Town and is a really cool day trip as you drive through the verdant mountainous nature reserves and that surround these wine producing towns.
You will fall in love with the quaint little town of Franschhoek with its white Colonial Dutch buildings and friendly residents. Make sure to check out the history of the French settlers who came to the area to escape religious persecution. Sip in style as you take a tour through the many vineyards aboard the Franschhoek Wine Tram, a double-decker open-air tram.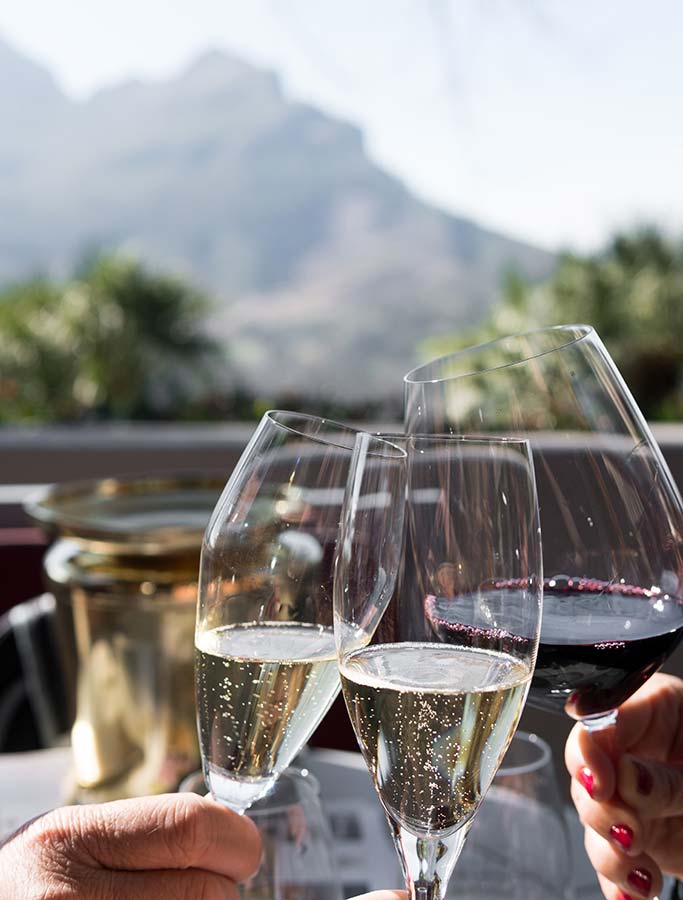 You May Like
10. Kgalagadi Transfrontier Park, Northern Cape
If you head to the remote Northern Cape region in the border area between South Africa, Botswana and Namibia you will run right into the largest wilderness areas on the planet—Kgalagadi Transfrontier Park. In 2000, this newly named park brought together the Kalahari Gemsbok National Park and Botswana's Gemsbok National Park.
Hire a 4 x 4 and head out into the open veld for a dose of camel thorn trees, red sand desert and unending blue skies. You will be in awe of the wildlife in this unique part of the Kalahari. From the elusive black-maned Kalahari lion to the quirky families of meerkat, you will have more than enough chances to get that perfect safari photo. Keep an eye out for the elusive predators as well. You might find a leopard lounging in a camel thorn tree or a pack of hyena scrounging for their next meal.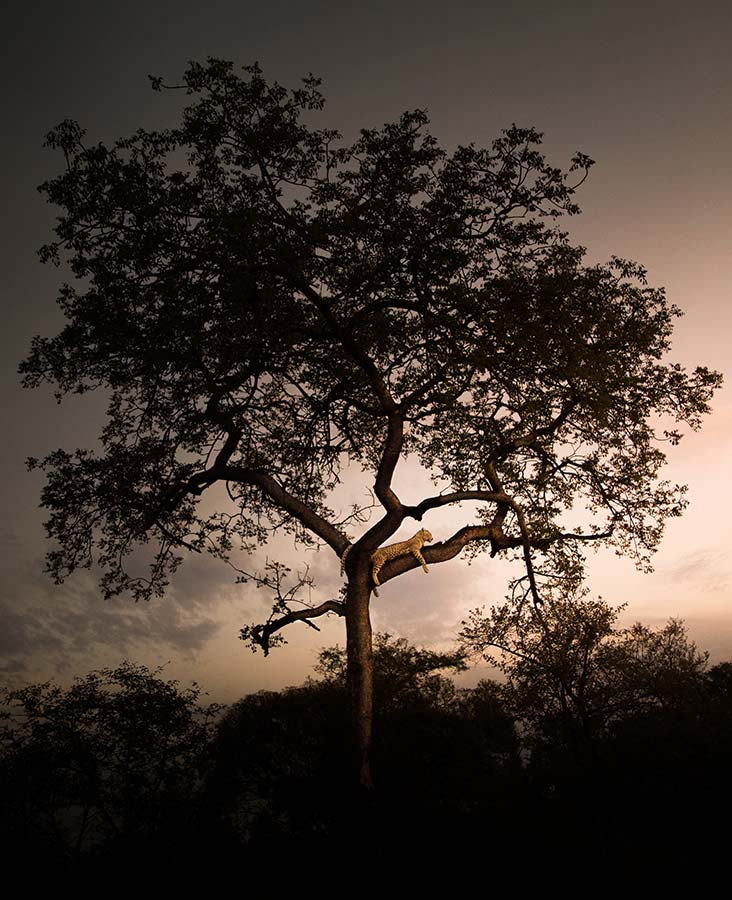 Summary
South Africa provides a whole host of incredible places to visit, from beautiful cities, stunning mountains and wonderful coastal drives. Also, read our tips on things to know when visiting South Africa when planning your trip.
Ready to book? Search for:
---
---
---
Tours and activities
Related Articles