South Africa is jam-packed with incredible scenery, welcoming people, and some of the best places to see wildlife on the planet. There are so many great places to visit in South Africa, but before you head off on the adventure of your life, you'll need to know a few essential things. This will help you get the most out of your visit to the Rainbow Nation.
Here are 16 things you need to know before visiting South Africa.
1. The country is enormous!
How big is South Africa? Well, it's the 25th largest country in the world; bigger than France, Spain, or Turkey. Its 1,700+ miles of coastline stretches from the desert border with Namibia to the Atlantic coast southwards around the tip of Africa, and then north to the border of Mozambique on the Indian Ocean. If you're on a fairly tight schedule, it's best to split up the trip either by Cape Town and The Garden Route, the Drakensberg Mountains and Durban, or Johannesburg and north to Kruger. If you have the time, why not do it all. It's definitely worth it!
South Africa has it all. From large modern cities like Cape Town, Johannesburg, and Durban to fun coastal beach towns like Port Elizabeth and Mossel Bay to fantastic wine-producing villages like Stellenbosch and Franschhoek. Take your time and explore all that South Africa has to offer!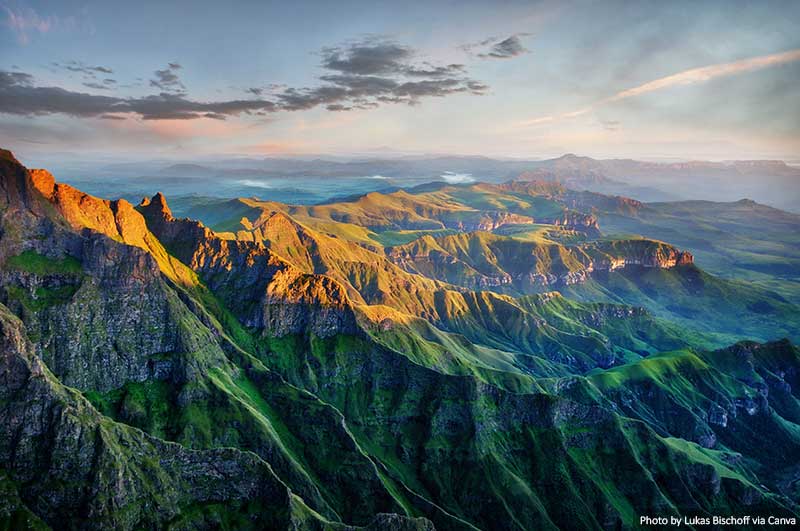 2. Capitals and Provinces
South Africa actually has three capitals:
Cape Town: Home to the country's Parliament.
Bloemfontein: Its judicial capital, and home to the Supreme Court.
Pretoria: The administrative capital of the country.
There are nine provinces that each have their own legislature, premier and Executive Council:
Eastern Cape
Free State
Gauteng
KwaZulu-Natal
Limpopo
Mpumalanga
Northern Cape
North West
Western Cape
ADVERTISEMENT
CONTINUE READING BELOW
3. The seasons and weather
South Africa's seasons are the opposite of those in the northern hemisphere. Summer is from December to February and winter runs from June to August. Although weather conditions differ from region to region, summers are usually warm with average temperatures of around 77°F, while winter temperatures can get below freezing in the south. In the Western Cape, winter is very rainy, but in the north near Johannesburg and Durban, the rains signal the arrival of summer.
4. You may need a visa to visit
You will need a current passport to visit South Africa, but depending on your home country, you may not need a visa. Citizens of the United Kingdom, the United States, and many other countries can visit South Africa for 90 days without a visa. To check if you need a visa then have a look on iVisa.com or look on your government's or embassy website.
5. Sales tax
A value-added tax or VAT of 15% is charged on nearly all goods and services. Foreign tourists may claim to get the VAT back on items that will be taken out of the country. Original tax invoices, your passport, plus all the items on which a refund is claimed, must be presented at the VAT refund administration office when you get ready to leave South Africa. The total VAT on these items will be refunded to you.
6. The almighty Rand
South Africa's main currency is the Rand (ZAR), and is broken down into 100 cents. To get the best exchange rate, make sure to use a bank or a foreign exchange service. Don't fall for street vendors promising you great rates as it's usually a scam. Credit cards are accepted in most shops, restaurants, and hotels across South Africa.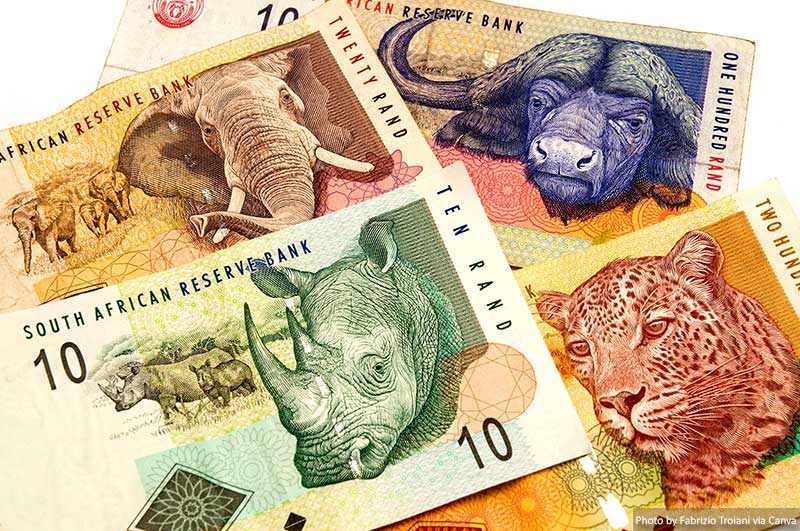 7. Tipping
South Africa is a tipping country, and you can expect to tip for anything from a lunch out, to taxi drivers to gas station attendants. For meals at restaurants, 10% is the usual tip for servers, you can give more if they provided exceptional service.
8. South Africans love rugby and football
Sport has an important role in South African culture, and the three most popular pastimes are football (soccer), rugby, and cricket. South Africa hosted the FIFA World Cup in 2010 and was able to showcase what football meant to the country. The Springboks are the national rugby team and compete internationally with other rugby-loving countries. Finally, cricket still has a hold on South African sport, and the country still competes in test-matches with their long-standing rivals like India, New Zealand, and England. You can catch at least one of these sports while you are visiting South Africa.
9. South Africa is a land of cultural diversity
You won't have many issues with a South African not being able to speak English during your vacation. However, it may surprise you to know that English is actually only the fifth most common language spoken in the country. South Africa is the land of cultural diversity, and there are 11 official languages! The most widely spoken language is Zulu, then Xhosa, followed by Afrikaans.
ADVERTISEMENT
CONTINUE READING BELOW
10. Food and drink
Since South Africa is such a diverse country, the food and drink reflect those different cultures. The cuisine is influenced by many of the local African cultures as well as from immigrants like the Dutch, Germans, Malay, and Indians. Typical dishes include boerewors (sausages), Cape Malay curry and bunny chow (hollowed-out loaf of white bread filled with curry). A local delicacy is fried mopane worms (moth caterpillars). This you shouldn't knock until you've tried it!
South African also enjoys a variety of drinks. Shebeens (informal taverns) are an essential part of South African urban culture. They serve commercial beers as well as umqombothi, a traditional African beer made from maize and sorghum. Other popular drinks are local wines, witblits (a grape-fermented brandy), Amarula (cream liqueur made from the fruit of the Marula tree) and a variety of local craft beers from South African Breweries.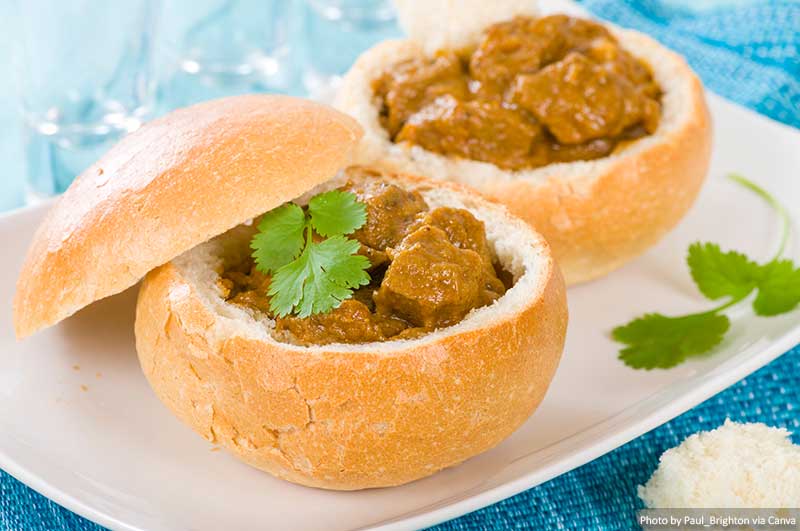 11. Rules for drinking alcohol
The South African government has proposed a new series of alcohol laws in an attempt to curb drunk driving and underage drinking. The laws will raise the drinking age from 18 to 21. Current laws prohibit anyone from drinking in public places like streets, the beach or in a vehicle (even if you're a passenger). Each of the provinces has different laws on what can be sold and when, but generally, supermarkets sell table wine and beer. The hard stuff is only sold in "bottle stores".
12. Driving in South Africa
Renting a car in South Africa is the best way to explore the country. Having your own vehicle will give you the freedom to travel at your own pace and see places that aren't possible such as on group tours. If you really want to get adventurous then rent a camper van, and stay in campsites along the way.
If you want to see Africa like a local, see our guide to the ultimate South Africa road trip.
Here are a couple of tips for driving in South Africa:
Remember that driving is on the left-hand side.
Get a GPS and have a general idea of your route before you head out each day.
Avoid driving after dark whenever possible!
Don't ever stop to pick up hitchhikers!
13. How to see the incredible wildlife
The safari is king in South Africa, and there are tons of places you can go and see an abundance of wildlife – including the big five. The big five are the 5 most dangerous animals in the wild and are the elephant, buffalo, lion, leopard, and the rhinoceros. There are more than 290 conservation parks that are home to almost 300 mammal species and 860 bird species.
The best places to see these incredible animals up close and in person are Kruger National Park, Mkuze/Hluhluwe Wildlife Reserve, and Addo Elephant Park. Some parks allow self-drive safaris, but it's always best to go with a professional tour guide. They know the best places to see the best wildlife and keep you safe from dangerous areas of the parks.
Tour ideas: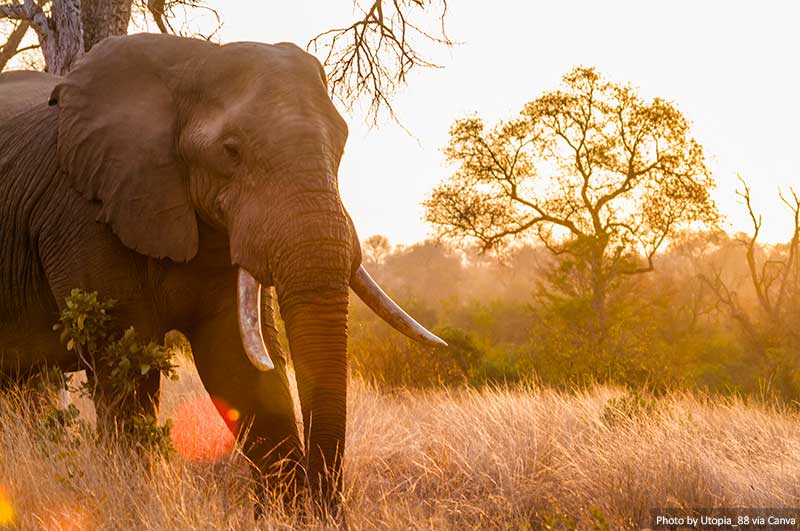 14. South Africans are welcoming and are enthusiastic about their culture
South Africans are very proud people, and their cultural diversity is what makes the Rainbow Nation such a fantastic place to visit. Many of the townships offer cultural tours that highlight their way of life. They are more than willing to share their stories with you and show you the food, dance, and language of their culture.
15.Learn the South African lingo
If you're visiting from Europe or America, you'll hear a lot of slang words used that may seem confusing to you. Here are some words or phrases you'll find useful as you travel around South Africa:
Biltong – seasoned strips of dried meat
Bobotie – a spicy mince dish
Boerewors — spicy South African sausage
Braai – a barbecue
Ja, Nee – Yes, No
Lekker – great/tasty
Sarmie – sandwich
Slap chips – French fries
ADVERTISEMENT
CONTINUE READING BELOW
16. Emergency numbers to know
When travelling, there is always a chance of getting into an accident where emergency help is needed.
Here are some numbers you need to remember:
Nationwide Emergency Response – 10111
Cell phone emergency – 112
Ambulance response – 10177
Tours and Activities
Start Booking
Here are some top options to book your hotels, activities, flights and other transport:
---
Please note that we get a small commission if you purchase via our referral links. We use this to invest in new content and improving this website. Thanks so much for your support.
Related Articles