Mexico is a well known and popular holiday destination. With ancient ruins, stunning beaches and much more on offer it's no surprise why. However, if you don't know much about this country and need any more persuasion to take the leap and book a trip here, then read on. Here are 10 reasons why you should visit Mexico.
---
1. The Food!
Mexican food may be famous the world over but if you think you know Mexican food then think again. Food in Mexico is ten times better, and totally different, to the Mexican food found abroad. Forget hard shell tacos, sour cream and fajitas. Think instead of small, soft corn tortillas loaded up with meat like pork, chorizo or Al Pastor (similar to pork shawarma) and topped with onion, coriander and a variety of salsas. These are real Mexican tacos and you'll find them everywhere in Mexico.
But Mexican food isn't all about tacos. There's quesadillas (folded wheat tortillas usually filled with meat and cheese), tortas (a Mexican sandwich), tostadas (fried tortillas with toppings like ceviche), gorditas (pocket shaped patties filled with meat or vegetables) and many more.
There are also tons of regional specialities, particularly in Oaxaca which is known as the culinary capital of Mexico. The one thing you must try whilst here is mole; a traditional sauce made from fruits, nuts, chillies and spices. There are actually seven different types of mole all made with slightly different ingredients, but you'll find the most popular version served in most restaurants in Oaxaca alongside chicken and rice. Also make sure to try a tlayuda, a Oaxacan speciality which is often referred to as Mexico's version of pizza.
If you have a sweet tooth and are in the Yucatan Peninsula then try a marquesita. Like a crispy crepe, the classic version is filled with cheese and Nutella and can be found at street food carts all over the peninsula.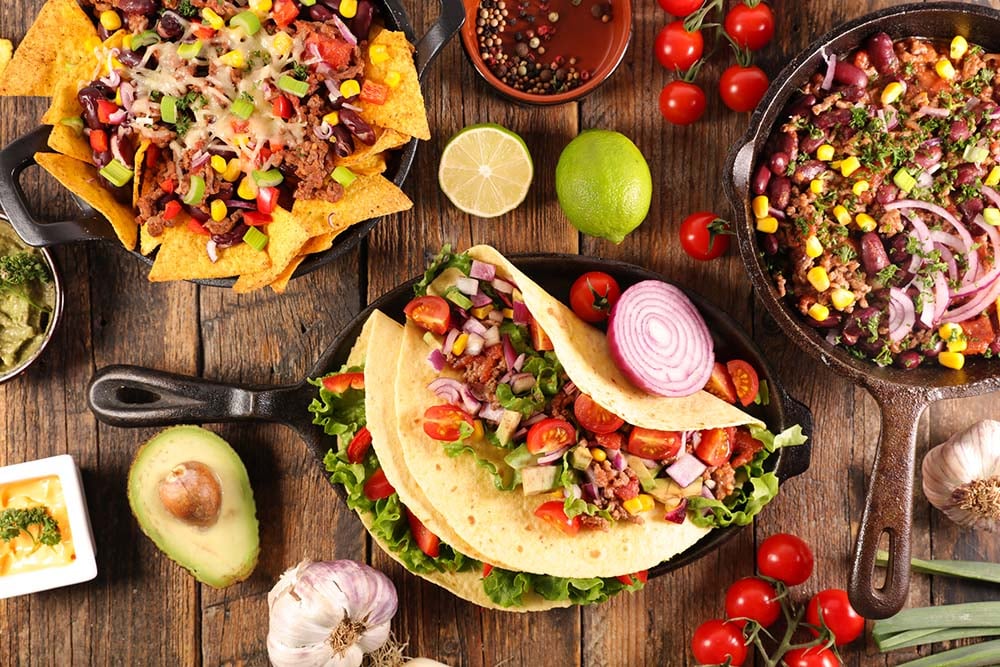 2. The Ruins
Mexico has enough ruins to keep even the most passionate historian occupied, but undoubtedly the most famous is Chichen Itza. One of the Wonders of The World and a Unesco World Heritage Site. This is a must-visit when in Mexico and can easily be visited from Cancun, either independently or as part of a tour. The famous pyramid of El Castillo together with the rest of the archeological site forms a magnificent display of Mayan architecture and really shouldn't be missed.
Closer to Mexico City you'll find Teotihuacan. This is a vast archeological complex which, unlike most such sites in Mexico, isn't a Mayan ruin. It's seriously impressive and you can easily spend most of a day here exploring the ancient structures. If you're after a more unique experience then you can even take a hot air balloon over the site at sunrise to see the full expanse of the site from above.
Another popular set of ruins is those found in Palenque. The ancient pyramids and temples lie amongst the jungle and so you feel like a real explorer discovering the ruins here. Finally you have the ruins in Tulum. Although smaller than the others mentioned, their prime clifftop destination overlooking the sea makes them a must-visit.
You May Like
3. The Nature
Mountains and natural scenery may not be the first thing that comes to mind when you think of Mexico, but the centre of Mexico, particularly the Chiapas region, is extremely green and full of some amazing natural sights. There's the spectacular Sumidero Canyon which you can journey through by boat, and Lagunas de Montebello, a national park comprising 59 different lakes amongst a pine forest. There's also a number of waterfalls, one of the most impressive being El Chiflon, a beautiful set of three waterfalls and the third being 120m high! Around Palenque you'll also find the gorgeous waterfalls of Agua Azul, Misol Ha and Roberto Barrios.
If you still haven't got your waterfall fix then head to Huasteca Potosi. This area is pretty off the beaten path but is one of the most beautiful areas in Mexico, offering unparalleled natural environments including rivers, caves and waterfalls that are great for rappelling, kayaking, mountain biking and hiking.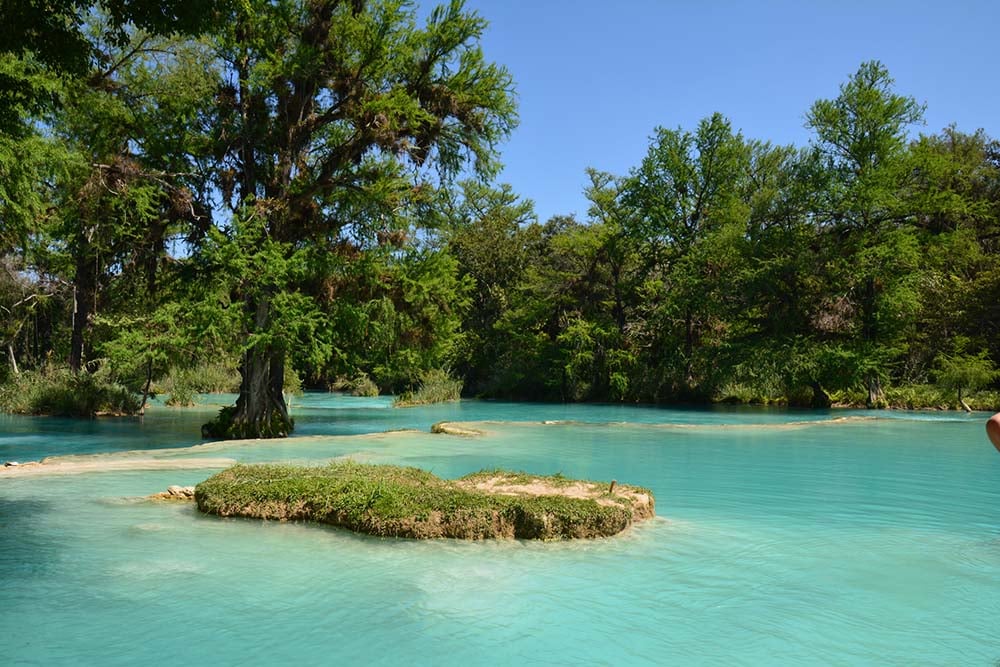 ADVERTISEMENT
CONTINUE READING BELOW
4. The Beaches
The main reason most people head to Mexico is for a beach holiday, and that's because Mexico is home to some of the most beautiful beaches you can find in the Americas. If you're looking for white sand and crystal clear water then the beaches on the Yucatan Peninsula are for you. Cancun is full of large beach side resorts, each with their own private beach, but the public beach of Playa Delfines is just as impressive.
If you like your beaches a bit more tranquil then head out to the islands. Isla Mujeres is only a short ferry ride from Cancun but it's white sand beach of Playa Norte is known as being one of the best in the Caribbean. Even more chilled is the gorgeous island of Isla Holbox. With the beautiful white sand beaches and crystal clear blue water that you dream of when visiting Mexico, Holbox is a beach lovers paradise.
If you like your beach holidays to be a bit more active then head to the west coast of Mexico and the beach town of Puerto Escondido which is a prime surfing destination.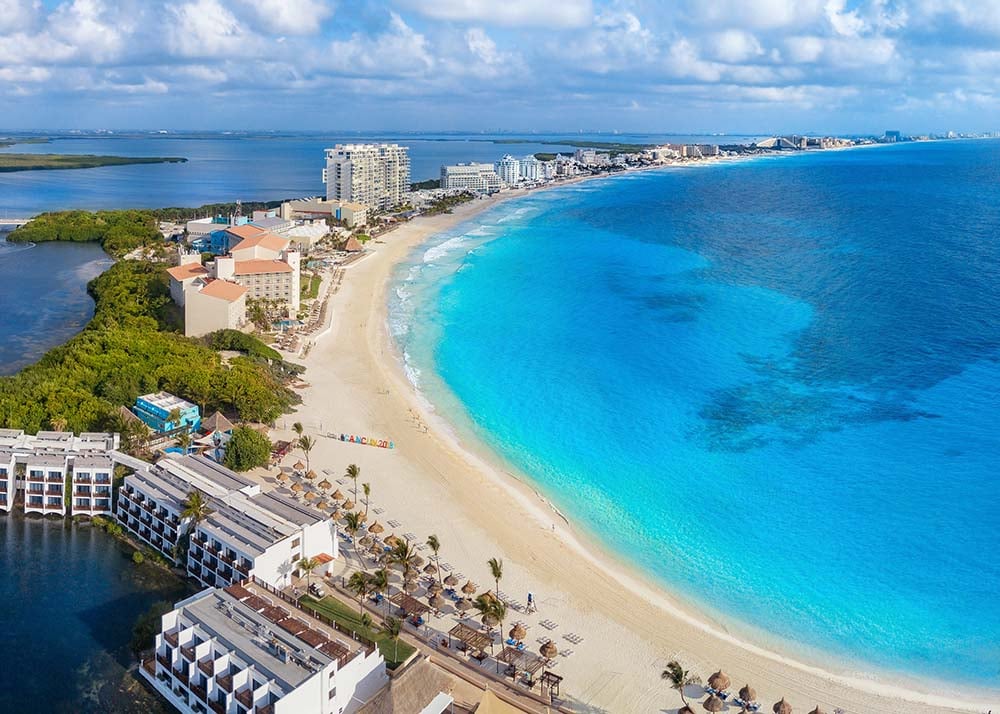 You May Like
5. The Pueblo Magicos
Mexico is a large country and so it can be hard to decide which towns are worth a visit. Luckily the Mexican Government has given a helping hand by designating certain towns as "Pueblo Magicos" for holding their traditional styles and structures and having "magical" qualities. Think winding cobblestone alleys, pretty main squares, spectacular churches and colonial architecture.
There are quite a few Pueblo Magicos spread out throughout the country but some favourites include Taxco de Alarcon, San Miguel de Allende and Guanajuato.
Taxco sits nestled among hills, and so when exploring its sloping streets you'll end up stumbling across some pretty epic views of the white houses and red roofs with the church spires jutting out.
Guanajuato is built above a series of underground tunnels leaving the city pretty much car-free and walkable. The town has a lively vibe, and in the evening you'll find the streets are filled with traditional mariachi bands. There are a number of plazas and restaurants with outdoor seating so you sit and soak up the atmosphere.
San Miguel de Allende (seen below) is a small but extremely pretty town definitely deserving of its title as a Pueblo Magico. The church in the central square is gorgeous and walking through the pretty streets here you'll find tons of really nice restaurants and bars. The town has a European feel with upmarket rooftop bars serving fancy cocktails. The best is Quince. Expensive by Mexican standards, it's totally worth it for its rooftop terrace overlooking the cathedral.
You should also check out Valladolid for its colourful houses and cenotes, Puebla for its lively atmosphere and amazing food, and Cholula for its 365 churches.
6. The nightlife
Nightlife in Mexico is abundant. Cities like Mexico City and Guadalajara have tons of bars and clubs to suit anyone's tastes. And of course the Yucatan peninsula has become the go-to place every year for young Americans on Spring break wanting to party the night away at huge clubs like the famous Coco Bongos in Cancun and Playa del Carmen.
In recent years Tulum has become a hotspot for those looking for a good time in an Instagram worthy setting. The hotel zone is lined with beach clubs offering all-day beach parties and there are often day or weekend festivals taking place with local and international DJs.
If you want to party as the locals do then try and find a botanero. These local bars often look closed from the street but are given away by the often loud music and performances happening inside. Open from afternoon to early evening only, you'll often find big groups of Mexican families here watching the entertainment whilst drinking buckets of beers. The best thing, the drinks come with free snacks which can vary from chips and salsa to tacos and other tapas-style plates. You certainly won't need lunch if you're visiting.
ADVERTISEMENT
CONTINUE READING BELOW
7. The Local Markets
If you want to experience true Mexican culture then there's no better place to head than the local market. This is where you'll find local people going about their daily life, whether by working, shopping or eating.
If you need something, or just want to browse, then you'll find whatever you're looking for at the market, from clothes to electronics, to meat and vegetables. Talking of which, the local market is undoubtedly the best (and cheapest!) place to eat, and whichever town you're in you'll be able to find all the local specialities being served.
The biggest indoor market in Mexico can be found in the city of Guadalajara. It's a maze of stalls and shops and a bustling portrait of local life. It's also the best place to sample all the Guadalajara specialities, including goat stew and torta ahogada (a pork sandwich covered with tomato salsa).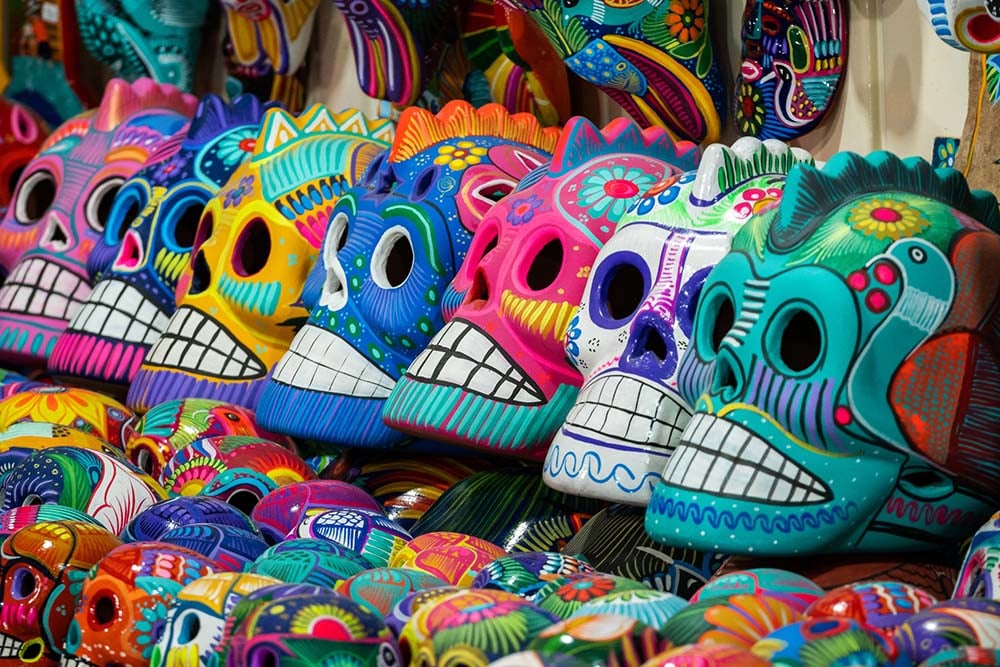 ADVERTISEMENT
CONTINUE READING BELOW
8. The Cenotes
Cenotes are an unusual natural attraction and almost entirely unique to Mexico. A natural sinkhole formed over millions of years, they are sacred to the Maya people and can be found all over the Yucatan Peninsula.
Each cenote has its own unique feature – some are deep in caves, others have a large open ceiling, some are better for swimming, etc, so do your research before deciding which to visit. Cenotes like the Gran Cenote and Suytun are also incredibly popular, so if you want to visit these, plan on arriving early. Tours can be another great way to plan and visit various cenotes.
If you're visiting Valladolid, then you can take a trip to a cenote without having to venture more than 10 minutes from the main square. Cenote Zaci sits right there by the town, therefore making it one of the easiest and cheapest cenotes to visit. But with its huge partly covered pool and walkway (and potential jumping platform) all the way around it's certainly one of the best cenotes to spend the day at.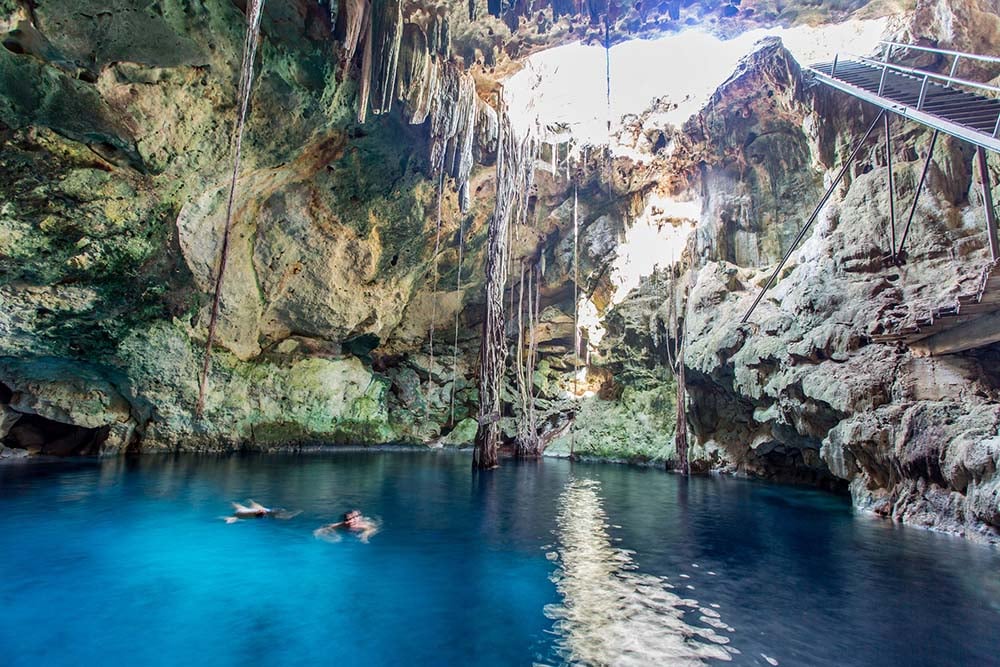 You May Like
9. The Ease and Low Costs of Travel
If you're worried about travelling around Mexico then don't. Mexico is one of the easiest and most straightforward countries to travel around thanks to its amazing bus system. Regular buses run between all cities and towns and bus schedules and bookings can easily be found online. The buses themselves are comfortable, with most having a toilet, charging ports and sometimes even individual TVs. Alternatively, and if you're on a tight schedule, internal flights within Mexico are relatively inexpensive.
Within destinations, you'll also find a range of transport options. Bigger cities like Mexico City and Guadalajara have trains, trams, buses and Uber is also available. And all cities, towns and villages in Mexico are serviced by a number of collectivos. These small minivans are what the locals use to get around and whilst it can at first be a bit confusing working out which one goes where they provide a quick and cheap way of exploring destinations.
Cost-wise, Mexico can be as cheap or expensive as you like. Accommodation options range from 5* luxury hotels to budget hostels, and you can eat at fancy international restaurants or have some of the best tacos of your life for less than a dollar at a street food cart. Ultimately though, Mexico is a low-cost destination that definitely won't break the bank.
10. The Diving
If you're into diving then the east coast of the Yucatan Peninsula is your place. There are some great diving spots here where you can spot tons of wildlife from huge hawksbill turtles to nurse sharks amidst the colourful coral reefs.
Two of the most popular places for diving are the island of Cozumel and Mahahual. Cozumel is a short ferry ride from Playa del Carmen and is home to a number of diving schools that will take you out on their fabulous reefs sitting not far from the island. It's a perfect place to take your PADI course or have some fun dives.
Mahahual is a relatively unknown little beach town down near the Belize border but is actually a prime diving destination. The reef just 10 minutes from shore is amazing, but the real draw for divers is Banco Chinchorro. This unspoilt reef atoll is rich in marine life and one of the top diving spots in all of the Caribbean.
Mexico also offers a unique opportunity for divers to explore the underwater cenotes. With amazing rock formations and cave-like systems, this is a diving experience that can't be found anywhere else.
Even if diving isn't your thing, you can still experience the underwater life in Mexico by taking a snorkel trip. There are many of these on offer around Yucatan, but one of the best experiences is to snorkel with whale sharks. These stunning marine creatures visit Mexico's shores from May to September so if you're visiting during this time do not miss the opportunity to swim with the largest fish in the world.
You May Like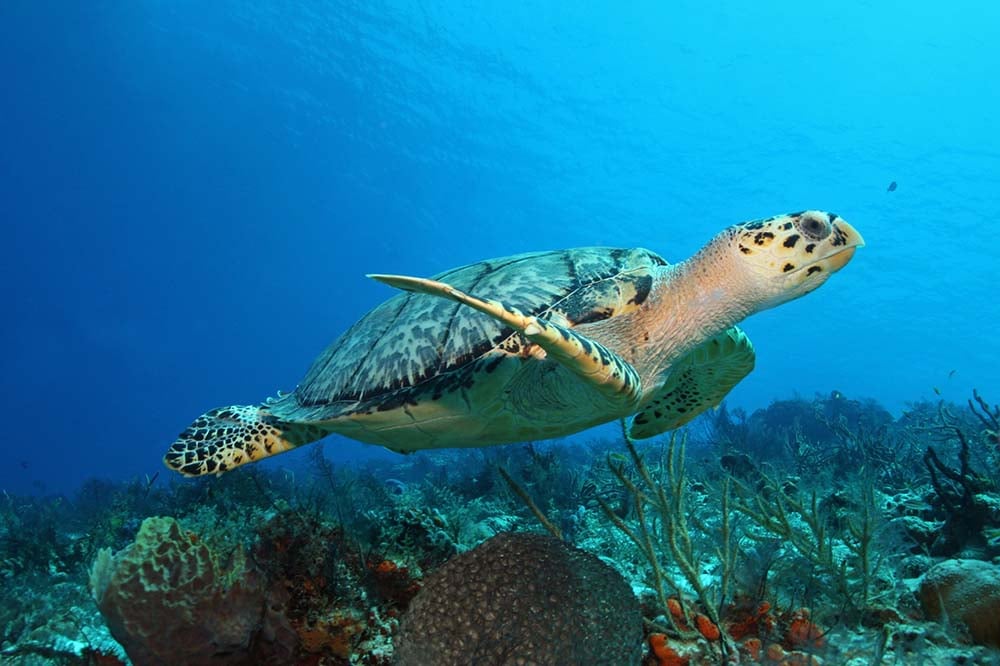 Summary
Mexico really does have it all – whatever type of traveller you are and whatever type of trip you're looking for, chances are you'll find it in Mexico. So with all those reasons to visit you'll have no excuse for not booking a trip here.
---
Tours and Activities
Related Articles