Are you wanting to get some inspiration from awesome London photographers? If so keep reading for my suggestions of top Instagram photographers from this city that are worth following.
You may also be interested in my post on The Best Instagram and Photography Spots in London where I share over 40 top spots for taking pictures. I also have many more Instagram and Photography posts with photo locations and other top tips.
London Instagram Photographers
Neil has a great eye for composition, in particular, architecture, and creates fantastic images from all around the city, He often uses a Union Jack Umbrella to add a little something extra. Read more about him in my interview: Interview with Photographer Neil Andrews.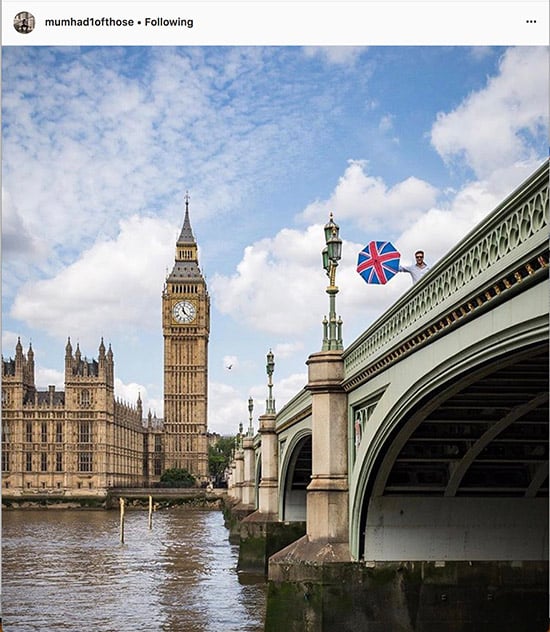 Michael who runs @londonviewpoints shares images of high perspectives from all over the city. He is very friendly and finds it easy to talk his way into a unique location that no one else on Instagram has been before.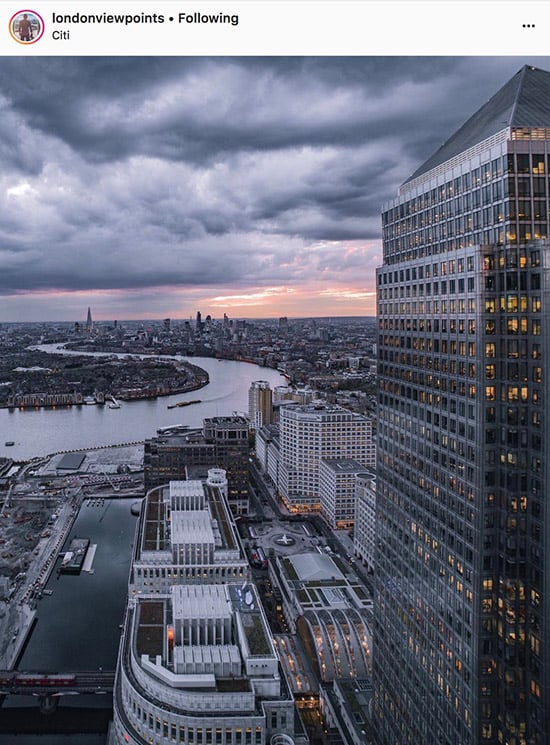 Antoine shots are beautiful and often come with amazing light and beautiful edits. On his feed you'll find lots of pictures from London and beyond!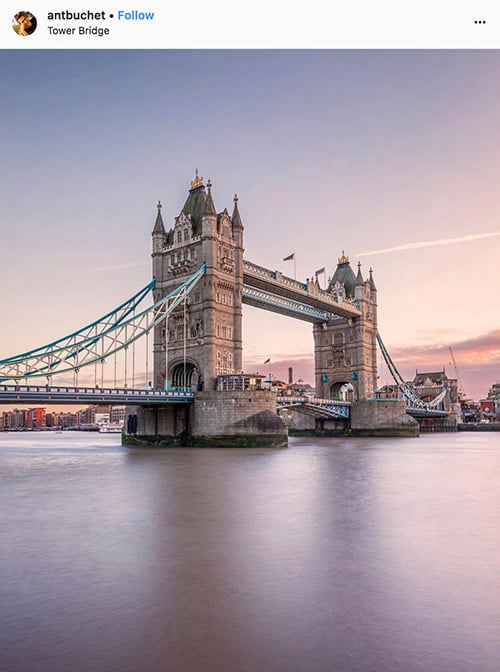 A super talented and very inspiring London based photographer who shares both day and night images, as well as both interior and exterior shots.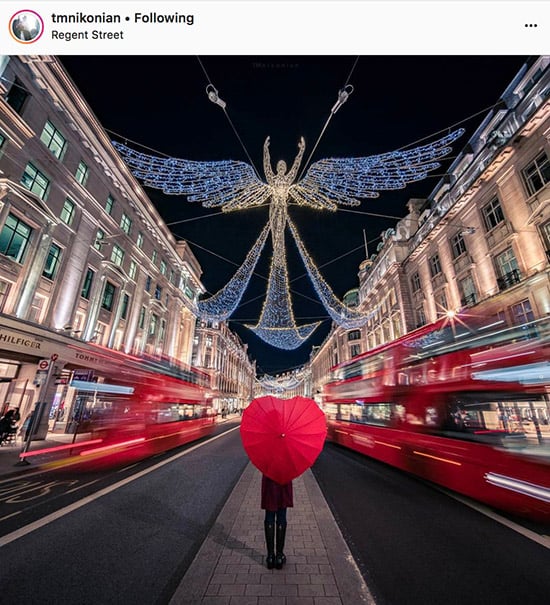 Harry is a fantastic photographer and shares images from London and other destinations. As well as having a great eye for composition, his edits are also stunning with wonderful colours and tones.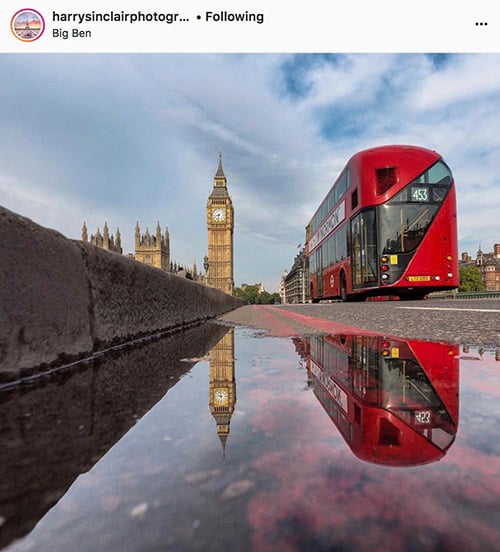 ADVERTISEMENT
CONTINUE READING BELOW
Jessica posts some of the most beautiful photographs of London as well as other destinations. She has a fantastic style with nice bright images and incorporates a bit of lifestyle into her posts.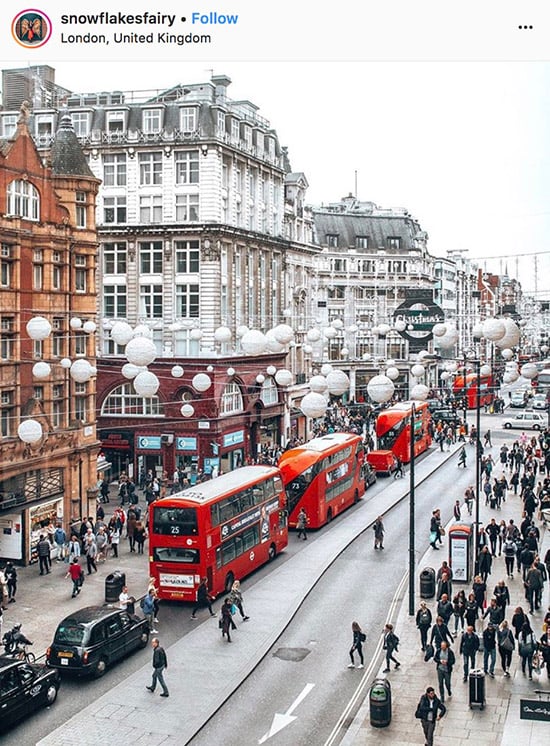 This photographer will show you a different perspective. On his Instagram feed you will find pictures from the Underground and around the city, all with a creative touch.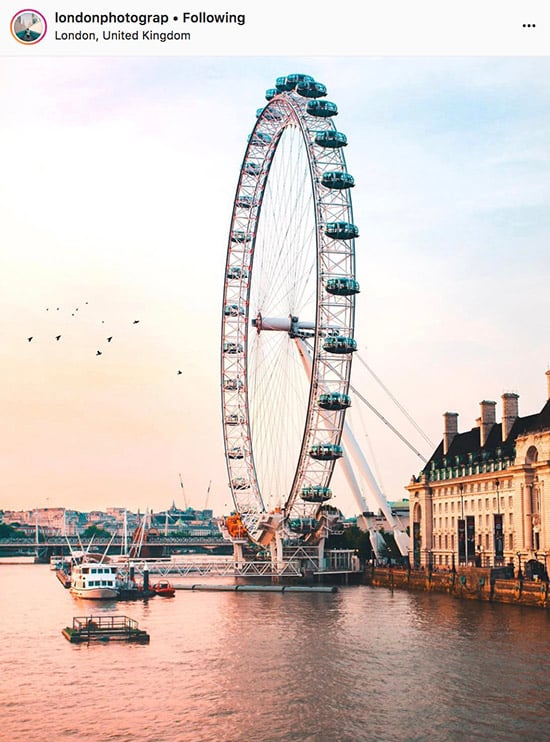 Sophie has a beautiful photography and editing style and most of her pictures have nice colours and tones. On her feed you'll find pictures from London, Paris and many other destinations.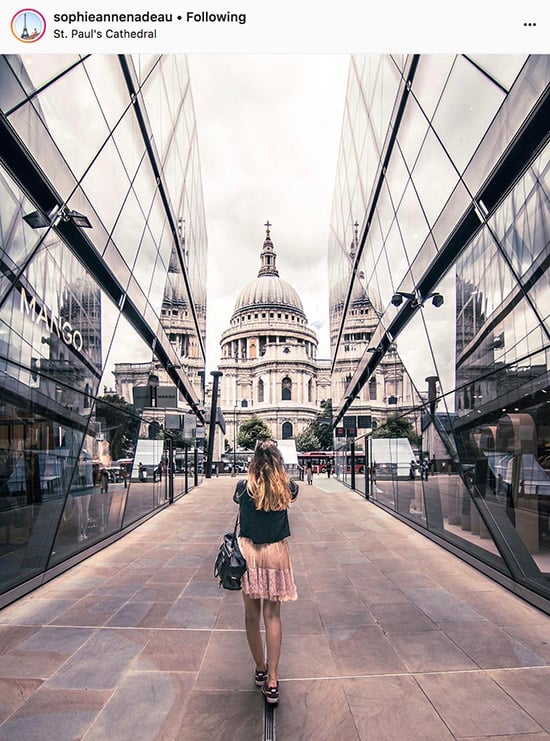 Jon shares lots of fantastic shots of London, many of them with vibrant lighting such as can be seen below…
Shadz is a London based photographer who posts awesome perspectives from around the city, all with wonderful tones and colours.
ADVERTISEMENT
CONTINUE READING BELOW
Andreas has a unique filter style that I haven't seen on anyone else's feed. He posts content from all over the city, both day and night.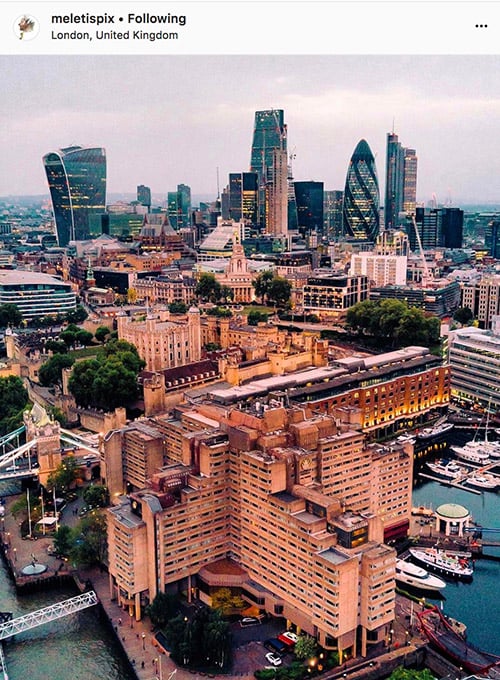 Efe finds unique angles and perspectives and posts awesome Instagram content, not just the landmarks.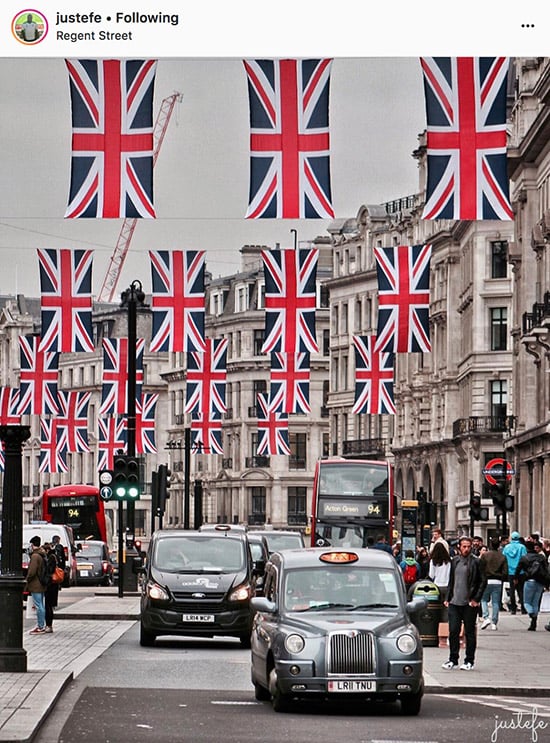 An Instagrammer who posts very creative perspectives of the city, including lots of interiors, and sometimes includes people in his pictures too.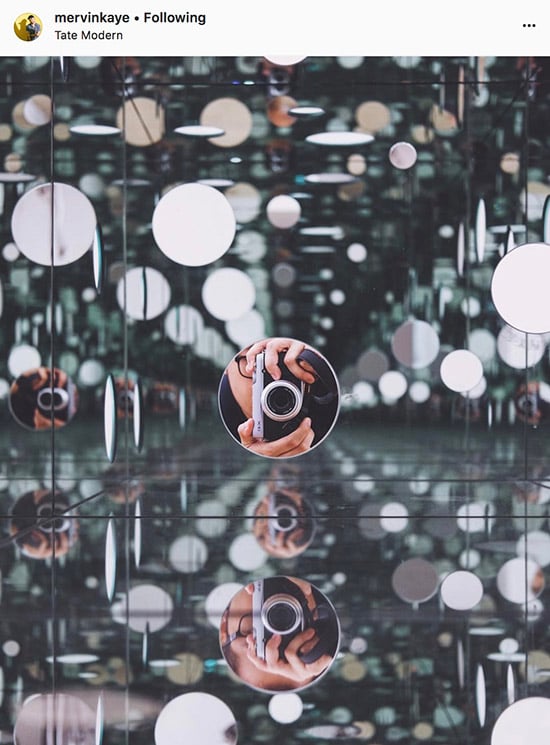 If anyone can make a picture technically perfect, it will be Heather. Her pictures are always perfectly exposed and beautiful.
This is my personal feed. As well as London you'll see other pictures I've taken from destinations around the world. You can find lots of my UK images in this hashtag #mcp_uk.
ADVERTISEMENT
CONTINUE READING BELOW
Pooja posts images from all over the city, many of them include people and ballerinas such as seen below.
Nige is probably one of the best light-trail photographers going, he is also a master of using drones (outside of London). Definitely, a top photographer to follow on Instagram.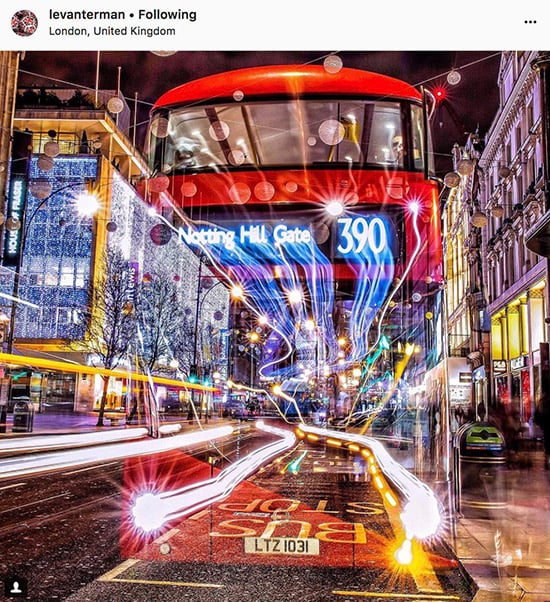 This account by Julie provides heaps of London inspiration. She has a creative and unique view of the city and on her Instagram feed you will see lots of wonderful angles. From interiors and exterior, sunrise, sunsets, day and night Julie will give you a great mix of London content to enjoy. Be sure to check her out and follow.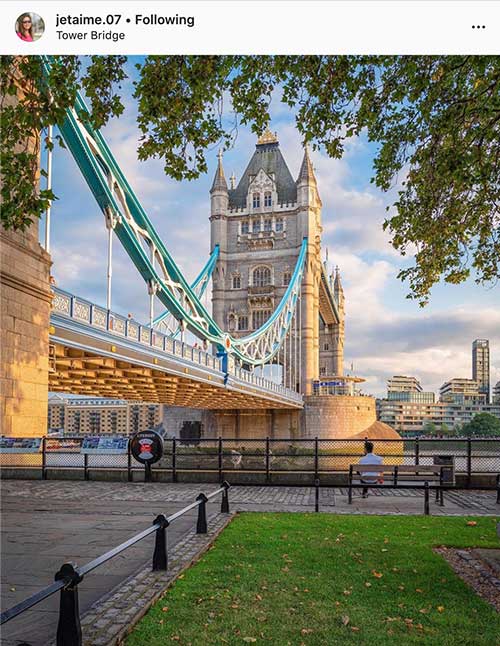 Elena has a great eye for detail and will show you unique perspectives from London and lots of other destinations. Her images often include beautiful facades as well as fantastic interiors. Many of the places she shares are lesser-known so great for those looking for something a bit different.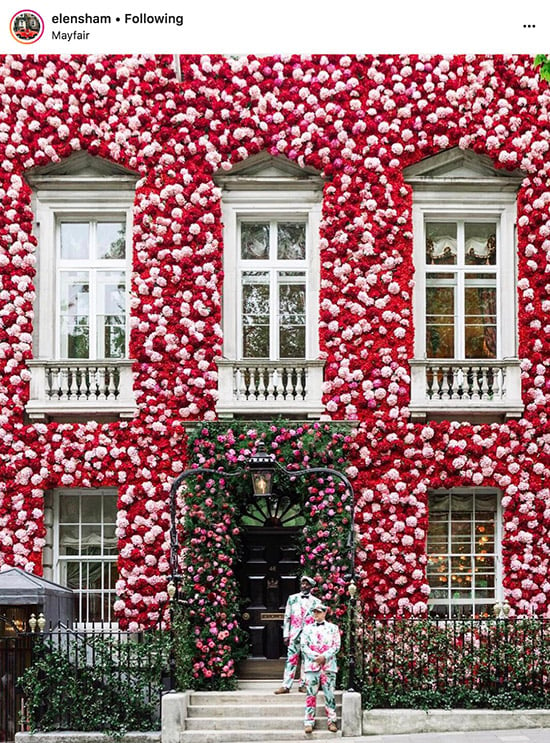 ADVERTISEMENT
CONTINUE READING BELOW
---
Favourite Hubs
Hubs are accounts that feature other peoples photographs with credit to the original artist. Here are a few of my favourite London Instagram hubs.
toplondonphoto – Featuring some of the best photos from all around the city
visitlondonofficial – The official tourism account
shutup_london – Fantastic images of London from all over the city
london4all – A very community-based hub
ADVERTISEMENT
CONTINUE READING BELOW