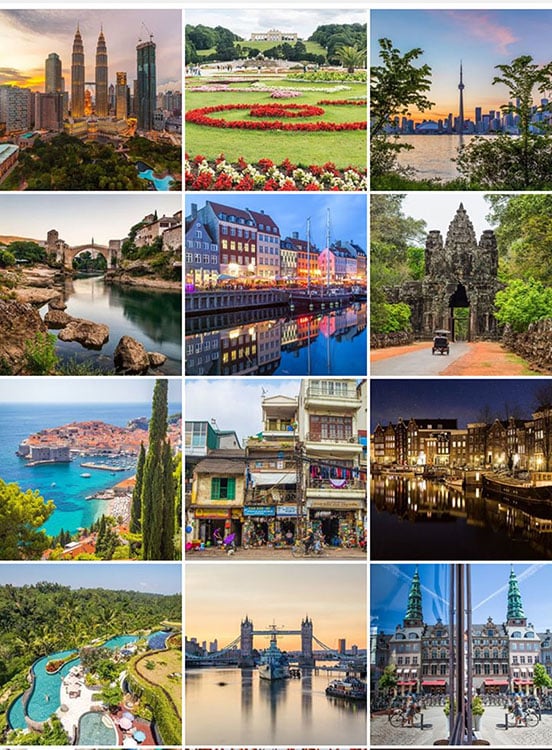 When I travel I often spend much of my time trying to find the best spots for Instagram and photography. However it's never that easy and takes a long time to find the best locations.
As part of my aim to help the travel and photography community, below you will find my series on the best Instagram and photography spots in various destinations around the world. In these guides I will be adding links to the locations, the best time for taking pictures, and other useful information. I hope these posts are helpful to you and you manage to get lots of amazing pictures.
If you wanted to see some of my travel photography on Instagram please head to my personal account @mikecleggphoto, or my visit my hubs @bestcitybreaks or @travelanddestinations where you'll photographs from members of the community.
For photography tips and techniques head to my page Travel Photography where you'll find links to helpful content, and you may also like my post Ultimate Tips for Travel Photography
I will be adding more and more posts to this page over time so feel free to pin or bookmark this for reference.
Instagram and Photography spots in Europe
Below you'll find my posts for destinations and cities around Europe. They'll be lots more coming to this section over time.
Instagram and Photography spots in Asia and Canada
Below you can find some of my posts on the best spots at various destinations outside of Europe, such as in Asia and North America.
Instagram Photographers to Follow
I follow a lot of awesome photographers who inspire me. Below you will find some of my posts on photographers that I recommend following for travel ideas and inspiration.
Other posts
Here are some general picture-based posts to give you ideas of beautiful destinations to visit.
Photography Tips
Want to improve your photography skills? Here are some of my top posts. You'll find many more on my main page on Travel Photography.
For more photography tips visit our main photography page