Instagram is a fantastic platform for sharing your photographs such as from your day-to-day life, or travels. Creating a high-quality feed can take work and will often involve brushing up on your skills. By taking better Instagram pictures you will likely see improved engagement, more followers and potentially even opportunities with brands. If you're wanting to improve and learn how to take better photographs that will stand out then you're in the right place. Here are some top ways to take great Instagram pictures.
---
Learn the basics of photography
To start with you should learn the basics of photography. This will give you a better understanding of how your camera works, be it a large DSLR or a smartphone camera. A few things to learn about includes aperture, shutter speed, ISO and various other functionality you'll find on most cameras. Once you get your head around the basics it's pretty easy to understand how it all goes together.
Improve your composition
The composition of your picture is by far one of the most important things you can do to take better Instagram photographs. This includes framing your subject, using leading lines, getting low to the ground, creating layers, or taking pictures from high up. There are so many ways to improve the composition of your photograph and often it can be a case of experimenting and seeing what works. Read more about taking pictures with good composition.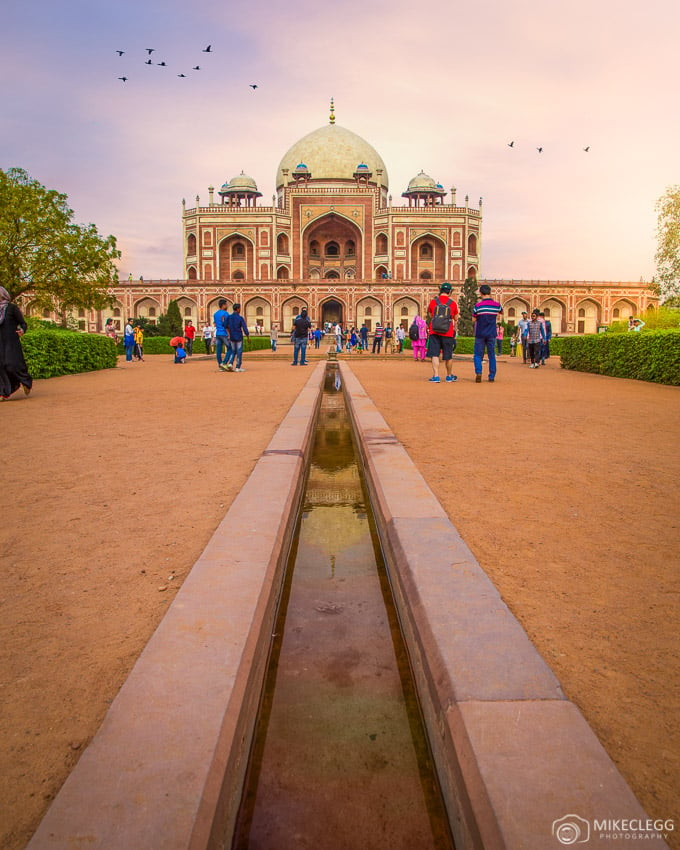 ADVERTISEMENT
CONTINUE READING BELOW
Dress for the scene
For those wanting to be in their photographs then one of the best ways to improve these types of shots is to dress well. Such as wearing clothes that complement and work well with your location. For example bright red jackets, yellow dresses, hats and sunglasses. This will highlight the person as the subject and adds a nice human element to the photograph. The image by @merveceranphoto seen below is an excellent example of dressing in a way that works really well for the destination.
Research into photo spots
Before you travel you should do some research into the best Instagram and photography spots. You'll find articles online for most major cities. Such as on our site (see the previous link), as well as many other sites. These types of articles will save you heaps of time, and also help ensure you don't miss any key photo locations. Of course, it's also nice to find new and unique places to take photographs, so as well as taking the common must-have shots also explore and try new things.
Take photos during the best light
You'll often hear from top travel photographers about taking photographs in the best light. This means taking pictures around sunrise and sunset. In fact, on Instagram some of the most successful photographer's images are mostly based around this time. Sunrise/sunset often called the Golden Hour is when you'll find soft light and incredible colours. Such as below.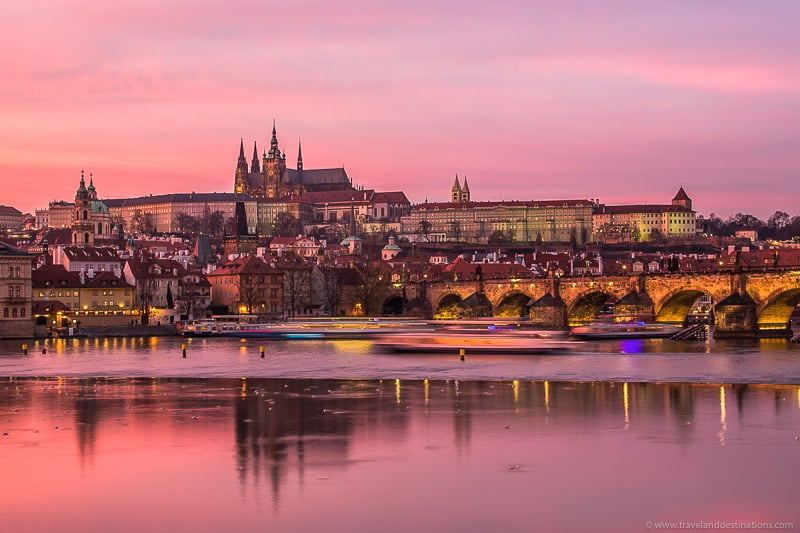 Think about your grid
Your Instagram grid is often one of the key selling features of your account. Ie the thing people will look at before deciding whether or not to follow you. For that reason, you should plan your grid well and think about what pictures work well next to each other, and don't clash but instead complement each other. What we often do on @travelanddestinations (and also my personal account @mikecleggphoto) is to mix up the feeds. Such as not having two night images next to each other or two similar shots such as aerial city shots.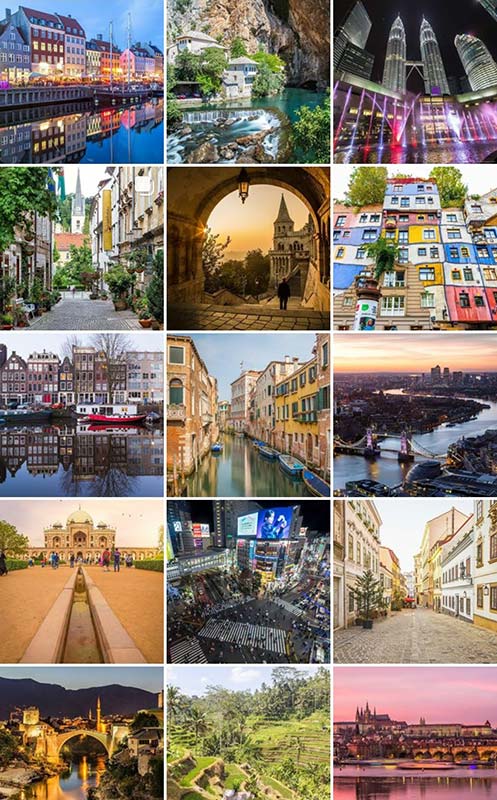 Follow people that inspire you
Instagram is a platform where you should immerse yourself in the community. This involves following and interacting with other accounts that inspire you. You may even make some friends who you then go on photoshoots with. So, when we say follow people that inspire you we mean photographers that shoot similar subjects (such as travel destinations), people photographers, or even digital artists if that's what you'd like to do.
Want some more ideas? Check out our article on the best travel photographers to follow, or the best landscape photographers to follow.
Use portrait mode or a wide aperture
When taking pictures of people, food or other objects then use either portrait mode on your camera or a wide aperture. Some phones such as those by OnePlus, the latest iPhones and many other smartphones now have this built-in. When using a DSLR either shoot in aperture mode with a wide f/stop such as f2.8 or f4.0. You should also get fairly close to the subject as well. This helps create a nice blurred background effect.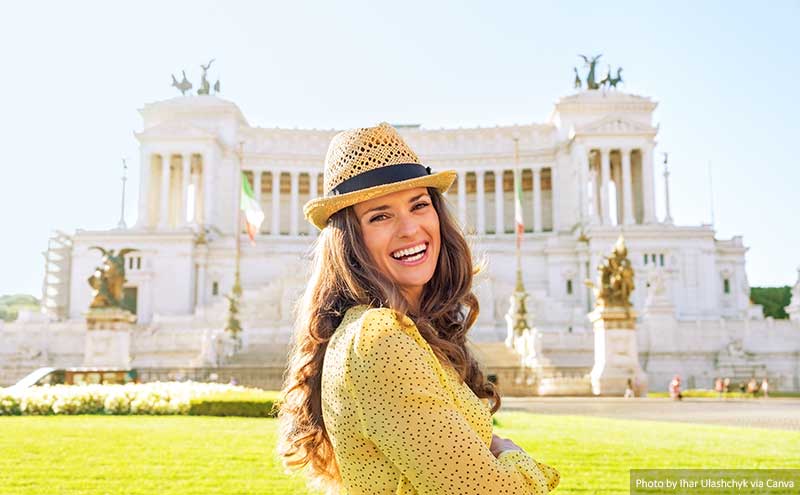 Try flat lays for food
Flat-lay photography can be heaps of fun and is great for lifestyle Instagram accounts. This involves setting up the table with your food or other items and positioning everything into a really nice layout. You then hold your camera high and parallel to the table and snap away. You may have to reposition and try quite a few different layouts to get the final look you're after, but it should be worth it in the end. Some top lifestyle photographers include @francinnocenti and @andretamburrini who often post flat lays so it's worth keeping an eye on their feeds for inspiration.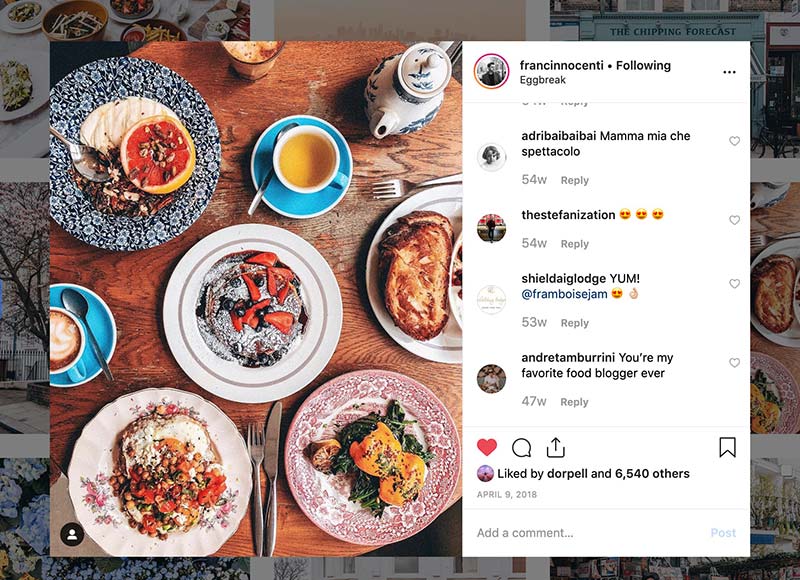 Add a bit of pop to your images
Many of us now have our own editing style, but if you're still learning a quick win is to do the following. This should make most images a lot better than they originally looked, just remember not to overdo it.
Increase the exposure
Lower the highlights
Increase the shadows
Add some saturation/vibrancy
Tweak the white balance/warmth
Sharpen the image slightly
A few tools can include using Lightroom or Luminar on desktop, or Apps such as Snapseed or VSCO. Of course, there is even Instagram's own built-in editing options.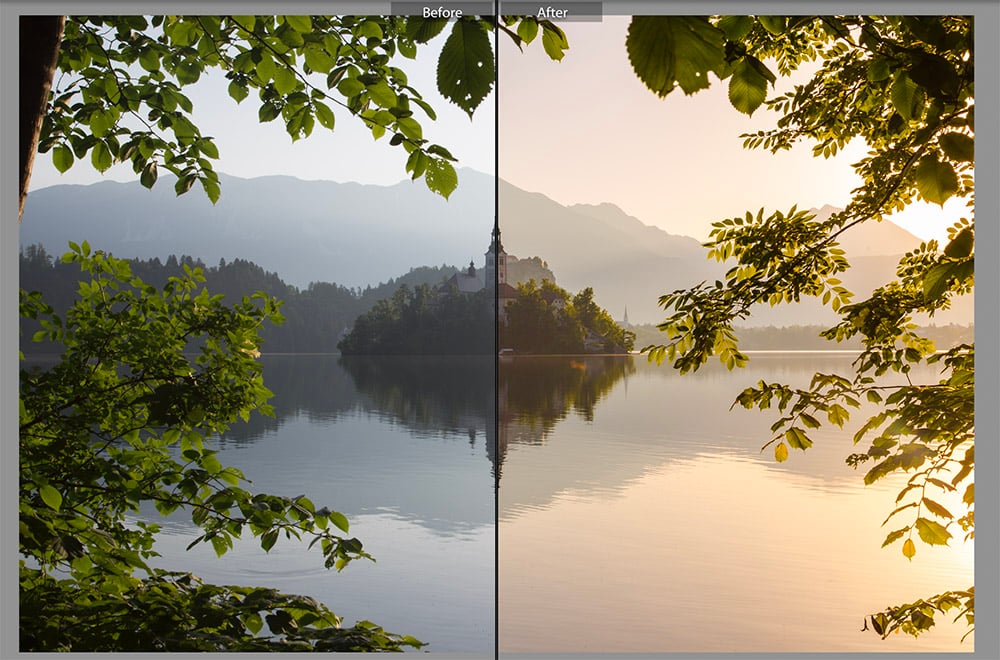 ADVERTISEMENT
CONTINUE READING BELOW
Crop your photos
Finally, when posting on Instagram you should use a square or vertical crop as opposed to a horizontal (landscape) crop. This means that on smartphones it'll be a lot easier for your followers to see the image as it'll cover more pixels.
A big thing to also remember is that if you've taken an image with a wide-angle lens then the elements in the image will appear smaller and so when posted on Instagram it may be harder to see. You can get around this during your editing by cropping into the photograph and drawing more attention to the elements that matter most. Such as a landmark, building, or even a person.
Related Articles