When visiting Italy it's synonymous with Rome, hilly Tuscany, Milan, Venice or Florence. Most travellers and tourist guides talk about these famous destinations. Behind the flashlights though, there is a vast territory rich in history, art, and culture that is equally interesting to explore. If you don't know where to get started you're in the right place. Here are some lesser-known and beautiful places to visit in Italy.
1. Vieste and Gargano
Vieste is one of Italy's best-kept secrets. A small seaside town perched on the east coast of Gargano National Park. Kilometres of golden sand beaches, virgin forests, and the tranquil life inspired by the famous dolce far niente are guaranteed to get you hooked.
The entire national park is one of the most luxuriant and surprising natural areas in Italy. Stretching towards the Adriatic Sea, it is described as the spur of the heel of the boot, and reveals numerous gems to those curious enough to set foot in this land.
Much of the inland is covered by Umbra Forest, while the coastline is dotted with many historic villages and perfect postcard landscapes.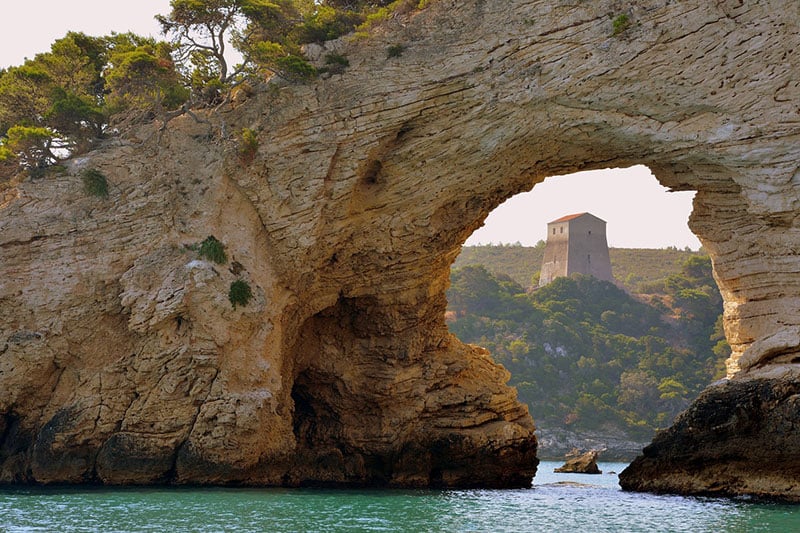 2. Bari
The capital of Apulia overlooks the Adriatic Sea and Gargano from the opposite shore. It is a rare, often underrated gem, typically seen as an alternative destination. Yet, Bari can easily surprise with its multiple personalities.
A lively city centre full of bars, high-fashion shops, and quirky boutiques is the gateway to the old town. Here narrow, winding streets dominated by an ancient castle seem untouched by the modern realities.
Romantic promenades, splendid churches, and architectural wonders will amaze you with their beauty. Then, there are the hidden treasures, such as the protected marine area and the natural reserve of Torre Guaceto, located at a stone's throw away.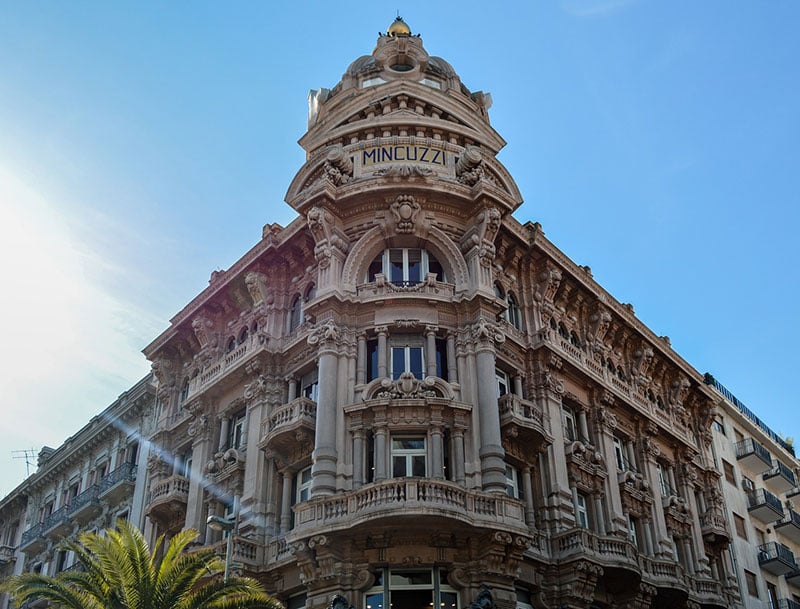 ADVERTISEMENT
CONTINUE READING BELOW
3. Alberobello
Nestled in the Mediterranean landscape, among sand dunes, ancient olive trees, and the blue sea, Alberobello is an exceptional example of prehistoric heritage preserved to these days. The town is known as the City of Trulli, peculiar limestone dwellings with a conical roof.
It has been named a World Heritage Site by UNESCO in 1996, but what strikes here is that many of these ancient houses have survived intact over centuries and are still used as homes by the residents.
Strolling along cobblestoned streets admiring these edifices and their mysterious symbols provides nothing but pure emotion.
Tour Idea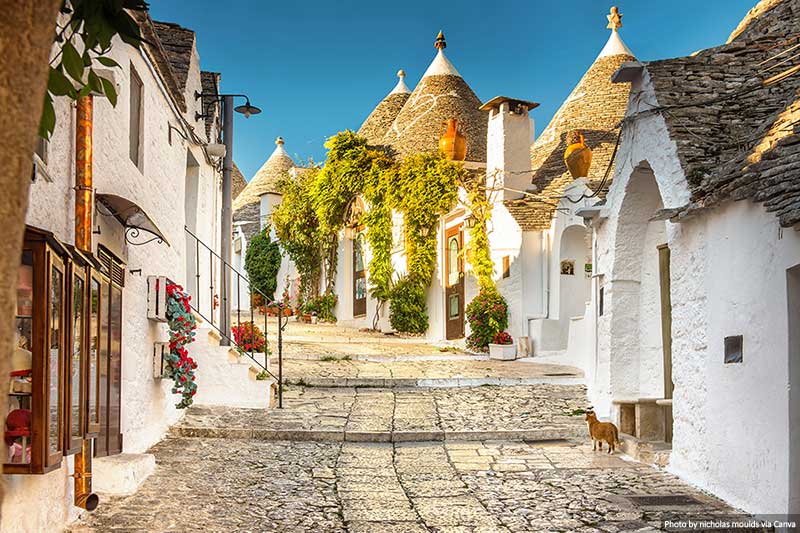 4. Verona
Located in Veneto region, Verona is a must-see. It impresses with a beautifully preserved historic centre and unique architecture, but the city is actually famous for being the setting of the most popular love story in the world, Romeo and Juliet.
Indeed, the most popular landmark here is Juliet's balcony, visited by Shakespeare's fans and thousands of romantic couples each year.
Beyond eternal love, Verona reveals its Roman heritage. The amphitheatre built in the first century AD is still in use today, and there are many other wonders to discover.
Internationally, Verona is famous for its large-scale opera performances, concerts, and music and art events. Fairly close to the more popular La Serenissima, it makes for a great day trip from Venice.
5. Naples
See Naples and die! A saying that pretty much encompasses the beauty of this city. It has everything from stunning architecture to valuable archaeological sites, luxuriant nature, vibrant city life, and exquisite food.
The pizza was born here in 1600 as street food for the poor, and you can still indulge yourself in a culinary experience like no other.
The old town and its Cathedral are just the starting point to the discovery of the Neapolitan gems, while the Vigiliano Park is a great place to rest and replenish your stamina while admiring the magnificent bay.
Pompeii and Herculaneum reveal life just as it was before the catastrophic events in 79 AD, while the Royal Palace of Caserta, located close to Naples, gives you a glimpse of the opulent lifestyle of the House of Bourbon.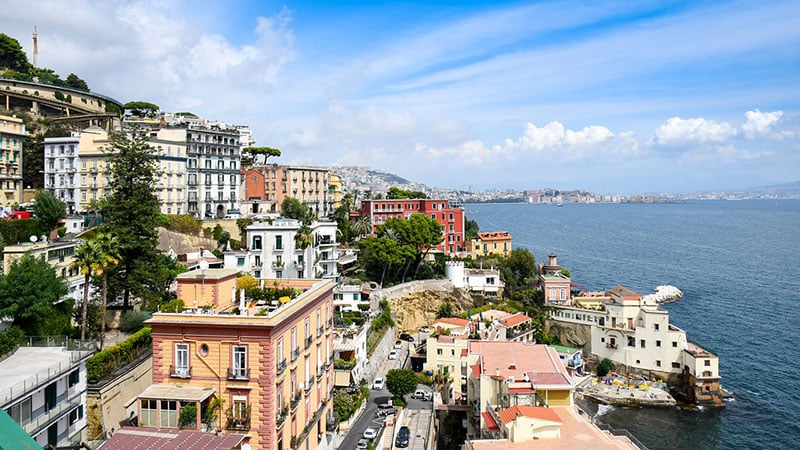 ADVERTISEMENT
CONTINUE READING BELOW
6. Burano Island
Venice is a city like no other that attracts thousands of visitors each year. Hidden in its lagoon though, there is the colourful island of Burano, a settlement that would easily win the first place in a competition for the loveliest place on Earth. A stroll through the cobblestoned streets and candy-coloured houses is like stepping into a fairy-tale.
Away from the chaos in Venice, this place reveals the tranquillity of life in the lagoon. Slow paces, exquisite gelato, and really great espresso – perhaps the quintessence of the Italian lifestyle?
Tour Idea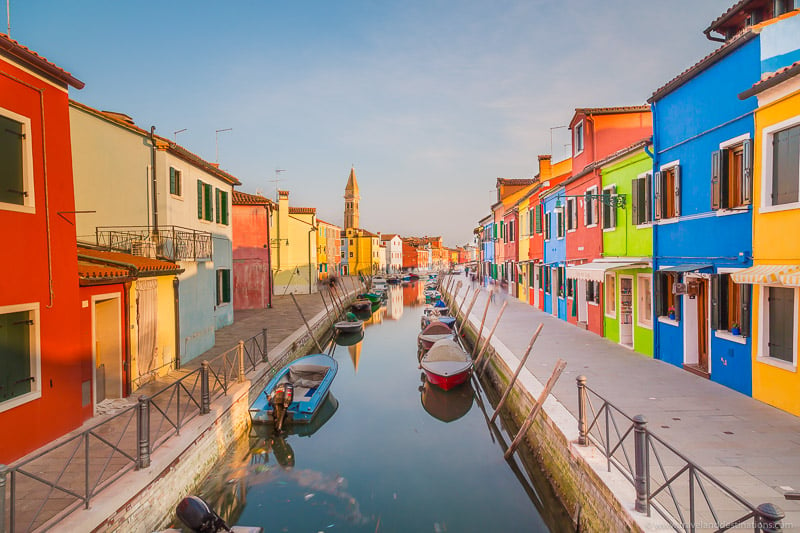 7. Genoa
Genoa holds the biggest port in Italy, so there is no wonder that Christopher Columbus was born here. Away from the commercial port though, Genoa reveals an artsy soul.
The city boasts splendid monuments and historical buildings, such as the royal palace, and a 3-kilometre promenade.
Near the port, a glass elevator brings tribute to modern architecture and lets you enjoy a panoramic view of the city and surroundings. Then, there is Boccadasse, an ancient fishermen's village that awaits with colourful houses and delicious seafood in the famous Cinque Terre.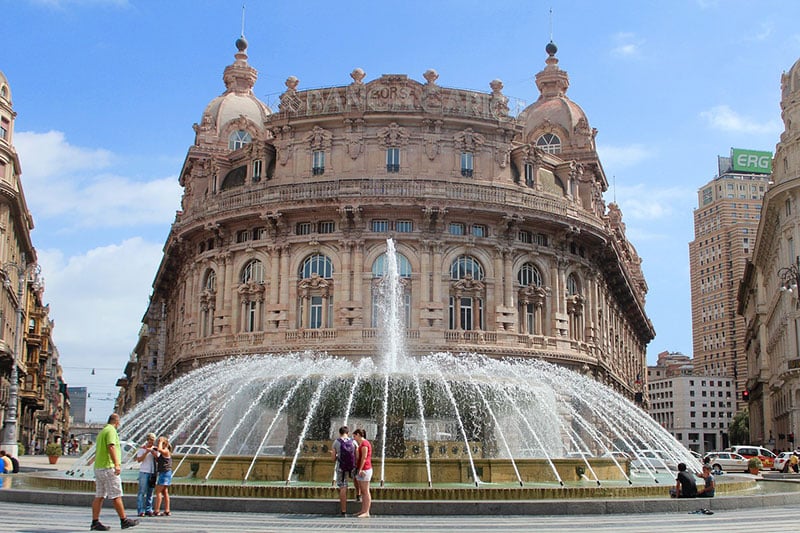 8. Matera
Walking through the Sassi of Matera has an otherworldly feel. Here, caves, caverns, and subterranean tunnels were turned into dwellings thousands of years ago, and still, serve the same purpose nowadays.
Surrounding limestone cliffs pockmarked like the surface of the moon preserve their rugged, prehistoric beauty, living testimonies of the passage of time.
And in the middle of all this, museums and luxury hotels. You have to come to understand why Mel Gibson chose Matera to film its masterpiece, the Passion of the Christ. Stay for the night or just for an afternoon. After all, Matera is living history well-worth exploring and hands-down one of the most beautiful places in Italy.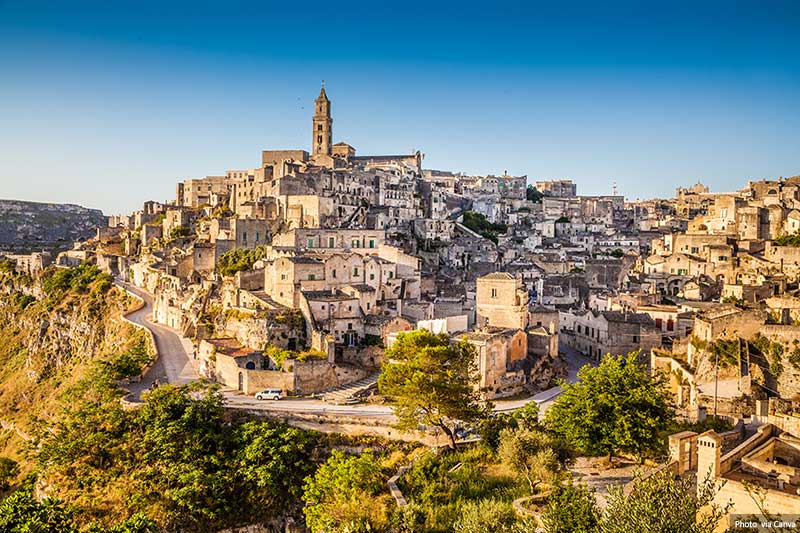 ---
– Find Accommodation –
---
Clicking search will take you to our accommodation partner to help you find the best options. We may receive a commission at no cost to you.
---
Tours and Activities
Related Articles