Italy is one of the top destinations in Europe for travellers who flock to famous cities such as Rome and Venice, or iconic coastal areas like Cinque Terre and the Amalfi Coast. It's surprising then, that Sardinia, the Italian island with some of the best beaches in Italy, if not the whole of Europe, remains slightly under the tourist radar. That's all the more reason to visit though. If you're considering a visit, or you've already arrived then read on for a list of the best things to see and do in Sardinia.
---
1. Take a boat trip
The Sardinian coastline is beautiful and there's no better way to fully experience it than by taking a boat trip.
One of the best areas to do this is around the Gulf of Orosei on the east coast of the island. Here you'll find tons of beaches, caves and small deserted coves that are only accessible by boat. This includes the Bue Marino Cave which has turquoise blue waters accentuated by the sun glinting down through the cave opening.
Below are a few boat tour options you may like in Sardinia:
2. Visit some of the most beautiful beaches in Italy
There's a reason why most Italians head to Sardinia for their summer holidays and that's because Sardinia undoubtedly has some of the best beaches in Italy, if not in the whole of Europe.
La Pelosa in the north of the island is one of the most famous. Its white sand is so treasured that during the high season not only do you have to book your place here but you need a beach mat to ensure that none of the sand gets trapped in your towel and taken away!
But there are plenty of equally gorgeous beaches with no restrictions. Spiaggia Cala li Cossi is part of the aptly named Costa Paradiso. Spiaggia Zia Culumba and, in fact, all of the beaches on Capo Testa are pure white sand, and Is Arutas beach near Oristano is known for its white quartz sand which won't stick to you. The list goes on.
A personal favourite is Spiaggia di Porto Giunco near Villasimius, a long white sand beach with beautiful water. To really appreciate it, climb up the tower at the south end of the beach and you'll be greeted with one of the most beautiful panoramic beach views you'll ever see.
ADVERTISEMENT
CONTINUE READING BELOW
3. Hike to secluded beaches and coves
Sardinia is home to tons of beautiful beaches, but some of the best, and certainly the most secluded, can only be reached by boat or by those willing to walk there.
Take Cala Coticcio for example. On the sub-island of Caprera in the La Maddalena archipelago, this beach can only be reached by hiking around 1.5 hours down, but at the end you'll find a secluded white sand beach with turquoise blue water. Even boats can't stop on the beach itself so you'll likely have this piece of paradise all to yourself.
Another beach worth the walk is Cala Luna, near the small town of Cala Gonone. A 2hr walk through the forest with coastal views brings you to this large sandy beach with impressive cliffs and caves surrounding it.
Finally don't miss Cala Goloritze, one of the most iconic beaches of Sardinia, you may have already seen photos of it even if you didn't realise it. With some of the most turquoise waters in Italy, it is famous for its 140m high pinnacle stretching above the cove and steep limestone cliffs. It's the perfect example of the beauty of the Sardinian landscape.
4. Explore one of the biggest canyons in Europe
Sardinia is home to Gorropu Gorge, one of the biggest canyons in Europe. For €5 you can walk through the middle and be awed by the pure size of the canyon walls as you walk over large rocks and see limestone cliffs over 500m high towering over you.
You can take a tour to transport you here or alternatively visit independently by walking nearly 700m down the side of the canyon (and then back up again!). For those not willing to make the 700m walk back up there are jeeps that will drive you back for a fee.
Tour Idea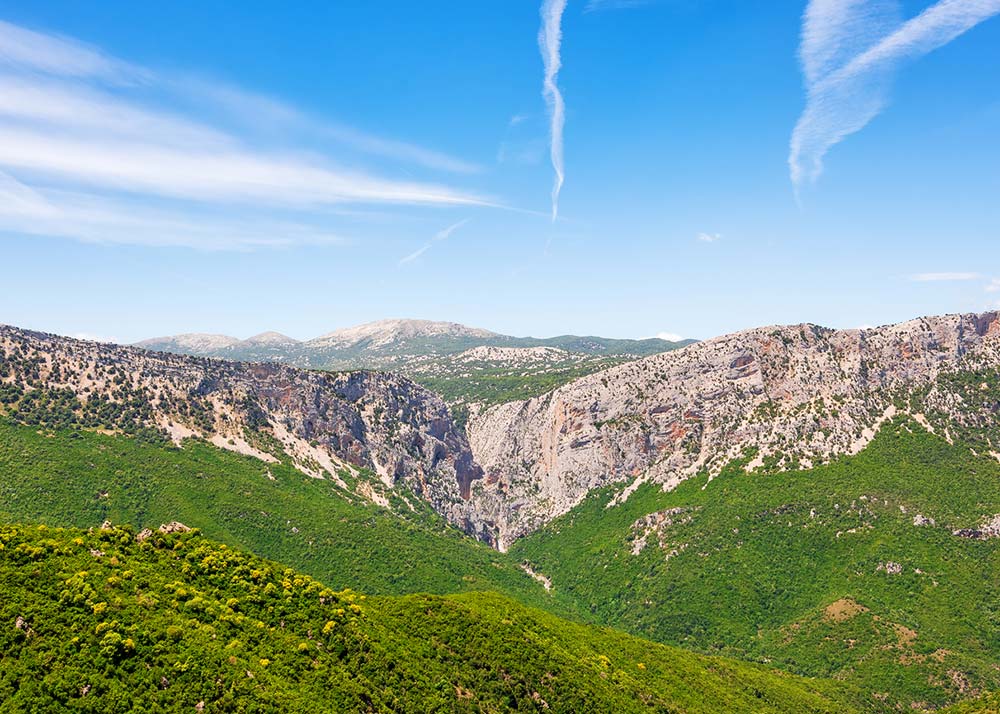 ADVERTISEMENT
CONTINUE READING BELOW
5. Marvel at superyachts
Whilst most of Sardinia retains its authentic Italian charm and evidence of local life, there is an exception in the area of Costa Smeralda. A haven for the ultra-rich, this area is a bubble of designer stores, €20 paninis and an abundance of superyachts!
Walk around the marinas of Poltu Quatu, Porto Cervo and Porto Rotondo and stare open-mouthed at the size of the yachts docked here. You might even spot some celebrities whilst you're at it.
Tour Idea
6. Visit quaint Italian villages
Sardinia is home to many beautiful little towns all living up to the expectation of Italian postcard villages with colourful houses, winding streets and flowers dangling over juliet balconies.
Bosa, on the west coast, is one such town. Sitting by the river, cross the bridge and wander through the cobblestone streets lined with cafes and restaurants.
Castelsardo, in the north, is another. The village sits on a hill with a castle at its centre, with little winding alleys and beautiful coastal views all around.
As well as the small traditional villages, some of the main cities have stunning historical centres which are beautiful to stroll around. The city of Alghero is a prime example. Encircled by ancient walls, with gothic buildings, cobblestone streets and views over the sea, it's one of the most picturesque cities in Sardinia.
See hotels for: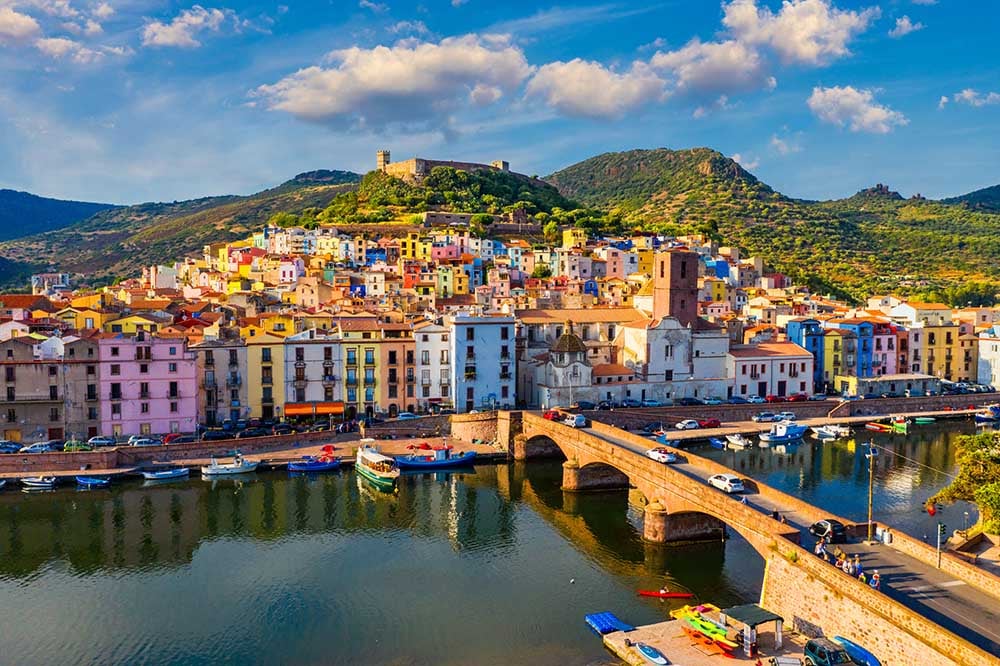 ADVERTISEMENT
CONTINUE READING BELOW
7. Take a road trip
Whilst Sardinia does have a bus system connecting the main towns on the island and a limited train service, undoubtedly the best way to get around is by car.
Not only will this allow you to visit some of the more secluded beaches and lesser-known villages, but you'll get to drive on some incredibly scenic roads. Some examples are the SP71 road along the south coast not far from Cagliari. This provides gorgeous sea views from which you can detour off to the beautiful beaches of Cala Cipolla and Tuerredda Beach.
The SP83 road between Montepone and Fluminimaggiore provides views of the famous Pan di Zucchero rock (named after its resemblance to the famous Pão de Açúcar (Sugarloaf Mountain) in Rio de Janeiro).
And finally, the SS125 road between Dorgali and Tortoli which winds through the mountains and provides spectacular mountain views.
8. Try the local cuisine
Italy is known for having some of the best food in the world and Sardinia is no different. However, whilst you'll of course find the traditional Italian dishes of pizza and pasta, Sardinia has a strong regional cuisine meaning you'll also find food here that can't be found anywhere else in Italy.
There's Culurgiones, the Sardinian version of ravioli stuffed with local pecorino cheese, mint and potato served in a tomato sauce. There's fregola, small balls of pasta which look like Israeli cous cous, usually served with shellfish in a seafood sauce. There's bottarga, known as Sardinian caviar, which is made with dried mullet or tuna eggs and sprinkled on pasta. The list goes on.
And it's not just the food that's different. Sardinia produces lots of wine, most of which are consumed solely on the island and not exported, and its own liquor – Mirto – made of Myrtle berries.
9. Climb a mountain
Sardinia isn't all about its beaches and coastline. The centre of the island is extremely mountainous, and in the province of Nuoro you'll find some of the highest peaks of the island.
If you are want to do some hiking this is the area for you, with the national park containing many well-signposted trails of varying lengths and difficulties. If you're looking for a challenge, take the hike to the peak of Monte Corrasi, the highest summit of the Supramonte mountain range. From the top you'll have stunning views of the whole mountain range and, on a clear day, can even see all the way to the sea on the east coast.
ADVERTISEMENT
CONTINUE READING BELOW
Summary
Sardinia is one of those destinations that really has it all. It's perfect for a beach holiday, but also perfect for those who want some level of activity, want to soak up Italian culture, or indulge in delicious food. For now, it's not overwhelmed with foreign tourists like some other Italian destinations, so pay a visit soon to this incredible island.
If you're wondering which place to visit in Sardinia then read: 11 Incredible Places to Visit in Sardinia.
Ready to book? Search for:
---
---
Tours and activities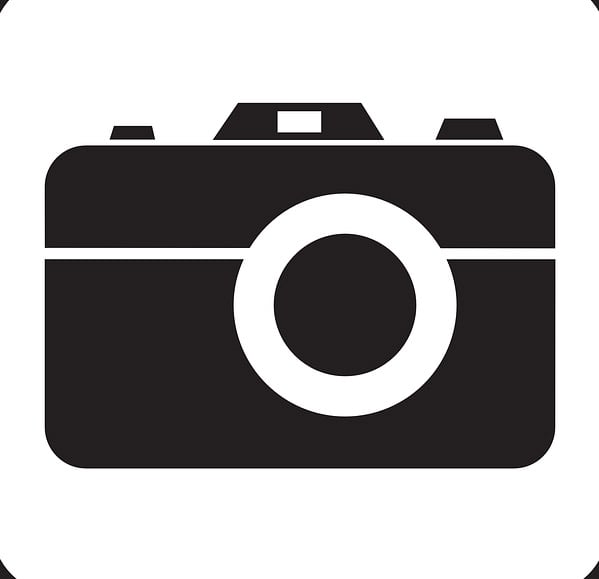 Related Articles