Paris at night is a special experience and should be enjoyed no matter how long you're staying in Paris. There is always something amazing to do in "the city of lights" after the sun starts setting.
There is something special about listening to the sound of the river Seine after midnight or the way the Eiffel Tower's twinkling lights dazzle in the night sky. Here you will get ideas for 12 amazing things to do in Paris at night, for the best nighttime experiences.
You hardly find a city more magical after dark than Paris at night! Paris is full of magnificent architecture and monuments that truly glitter when the sun sets; that's why Paris is known as the City of Lights. From Eiffel Tower twinkles, sipping champagne in a brasserie, or exploring catacombs, you will get everything covered here with these Paris at night best activities.
So, save some energy for experiencing nightlife in Paris after your daytime sightseeing. For a truly outstanding experience and to enjoy the nightlife in Paris, here are 12 of the best things to do in Paris at night, with something for everyone!
---
1. Watch the Eiffel Tower light show
The Eiffel Tower is the metaphor for France and one of the world's most famous attractions. Due to its towering size, the Eiffel Tower is pretty much easily visible from almost every corner of the city and is very impressive amongst Paris's quintessential rooftops.
The Eiffel Tower is undoubtedly one of the best things to see in Paris at night, especially when it's all lit up and sparkles. It is the most romantic thing to see the sparkling Eiffel Tower at night, and needless to say, it is even more photogenic!
There are numerous ways to witness the glittering Eiffel Tower at night – from a picnic in Champs de Mars to a night river cruise on the river Seine, or just admire it from the Trocadéro – where you'll get an almost unobstructed view of this iron lady. This popular iron lady lights up every day after sunset till 1 am (2 am during summer), during which it twinkles for 5 minutes every hour. Secure your spot in time for the hourly twinkles. Do not miss it!
2. Walk along the river Seine
The Seine River is one of the popular and significant attractions in Paris. Apart from the Eiffel Tower, Louvre, and the Arc de Triomphe, this is the place where tourists team up for some of the amazing views of the city. It's also considered one of the most romantic places in the city, especially at night!
Walking along the beautiful Seine is a great way to end a busy day of sightseeing in Paris and take a break with a peaceful stroll at dusk. The colours at this time of day are splendid and the way the light reflects on the water as the sun sets is enough to calm the stress and give back peace of mind. And the best part is, it's also one of the many free things to do in Paris at night for those wanting to make the most of the city on a budget.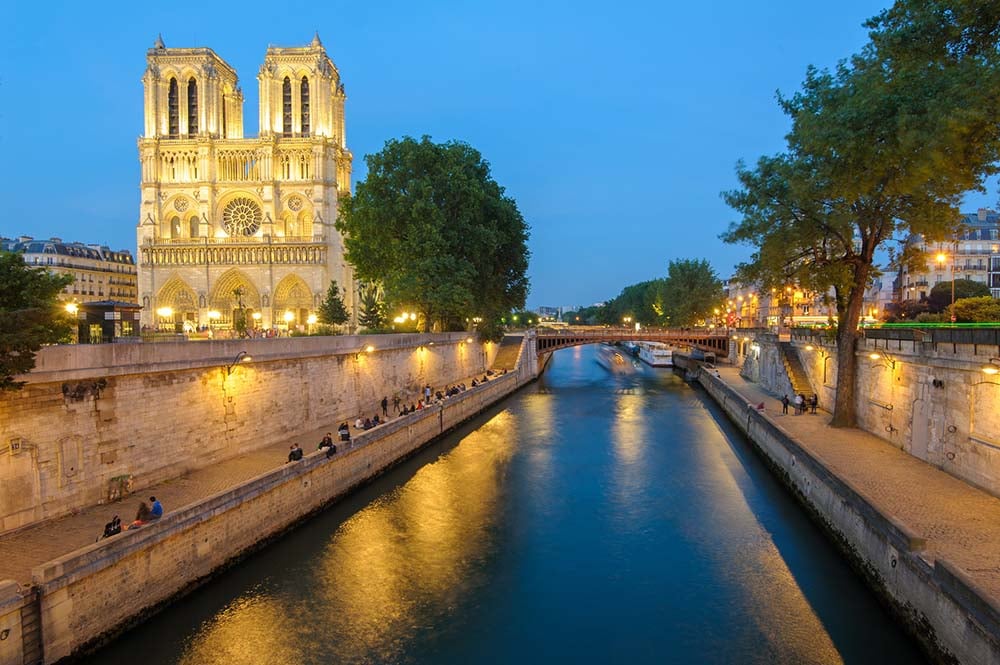 You May Like
3. Enjoy an evening river cruise
If you're looking for a break from walking and climbing architecture, then book yourself an evening cruise on the Seine River.
An evening cruise along the Seine is a great way to explore the city, and truly an unimaginable experience. The river is calm and picturesque after dark, making this one of the most romantic things to do in Paris at night if visiting with that special someone!
For nights in Paris, you can choose from short cruises that take you down the canals or you can choose a cruise that offers dinner for a more leisurely experience. Cruises are available at many different price points, but a popular dinner cruise is a great option for people looking for a memorable evening on the Seine!
Pick as per your preference but make sure you don't miss this opportunity if you spend only one night in Paris.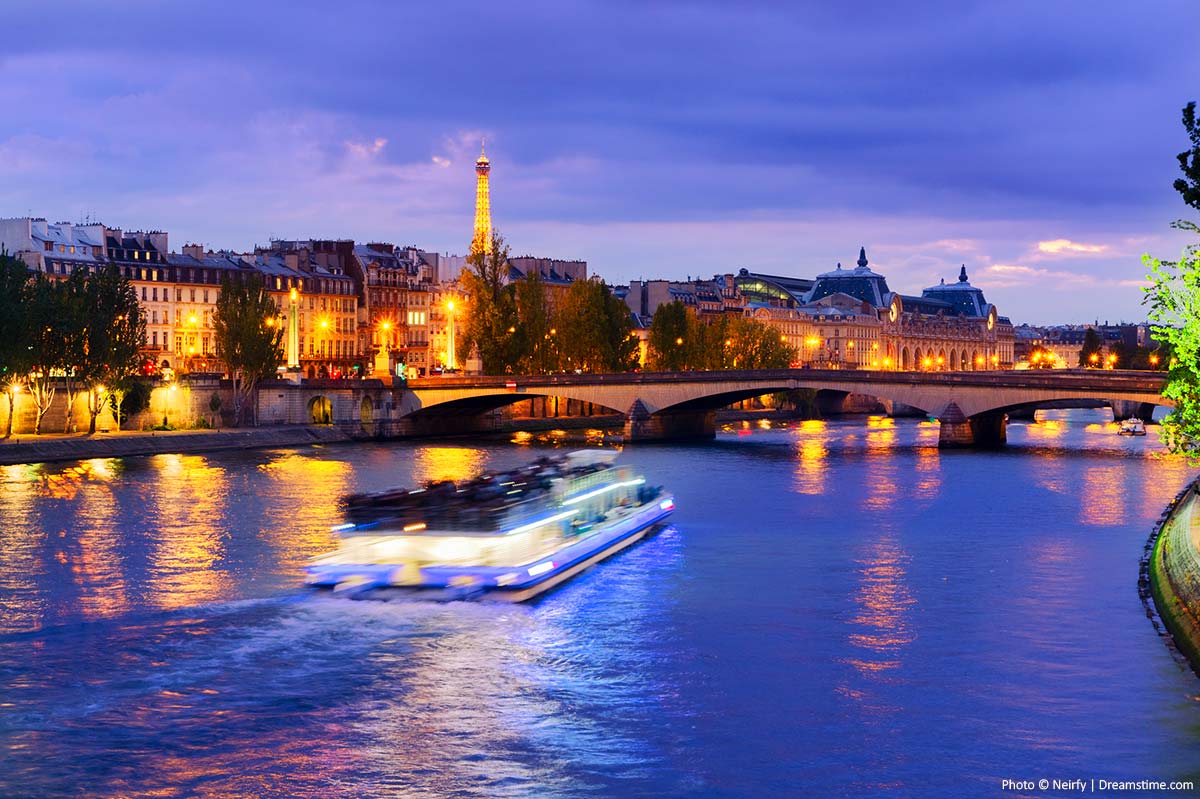 ADVERTISEMENT
CONTINUE READING BELOW
4. Experience a night at the opera
When it comes to one place in the world to enjoy the opera, it is Paris! The Phantom of the Opera was basically placed in the Palais Garnier.
The Opera in Paris is a once in a lifetime experience. If you want a truly unforgettable evening in Paris, book tickets and visit the Palais de Garnier and enjoy ample time to admire the largest opera hall in Europe. Here you can witness not only an amazing performance but a truly magnificent building (and don't forget to dress up when you go!). The performances and the opera house will surely take your breath away.
If you don't have enough time to explore Paris at night, combine two of the amazing things to do in Paris at night, i.e., a Seine cruise with Opera Tour. Combo tours are always worthy to save money or time for your unique night-out experience. You can also find self-guided tours available too.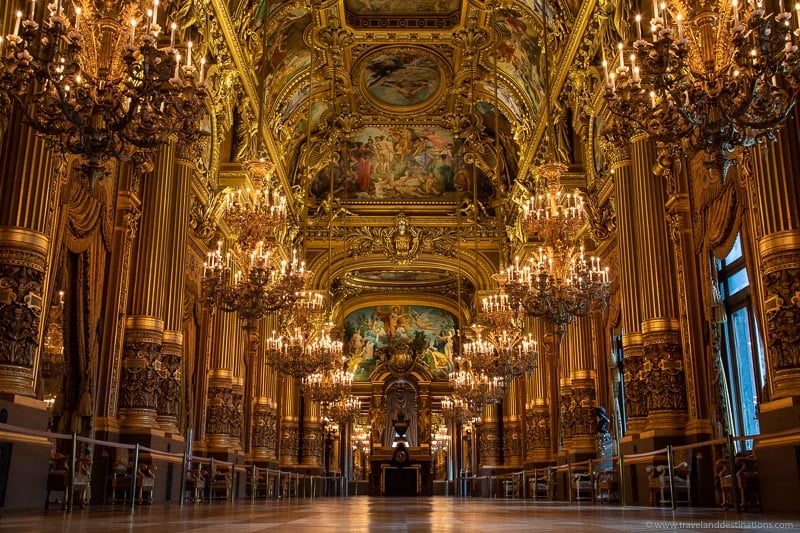 5. Dine on traditional French cuisine in a brasserie
Dining out is one of the great ways to begin your nights in Paris, mainly if you go for local food. For authentic Parisian food or French cuisine, head to one of the many brasseries spread all over the city.
Common neighbourhood brasseries are where the locals socialize and often dine, dish up delicious food for the most reasonable price. This is a good option for many visitors, who may find it difficult to schedule dining out within the usual timeframes.
Restaurant Au Pied de Cochon is a classic Parisian brasserie with a diversified menu (pork products, frog legs, entrecote, seafood, etc) to delight tourists. It stands out from other traditional brasseries serving French cuisine in Paris, serving both modern and traditional French dishes, offering a chic and relaxed atmosphere. Treat your taste buds with a charcuterie board while you chill out on the restaurant's terrace for the best vibes and views. Moreover, the restaurant is open 24/7 for the pleasure of the nocturnal wanderers. So, you can eat there at any time (day and night) in an atmosphere worthy of the City of Light! This is one of the top things to do in Paris at night for a great French experience.
Another quintessential brasserie that deserves a special mention here is Brasserie Floderer. It has become one of the most famous brasseries in Paris today. Complete with a large wine list and beautiful stained-glass art, it's the perfect setting for date night. There are seasonal dishes depending on what's fresh, but the classic French rum baba comes highly favoured throughout the year.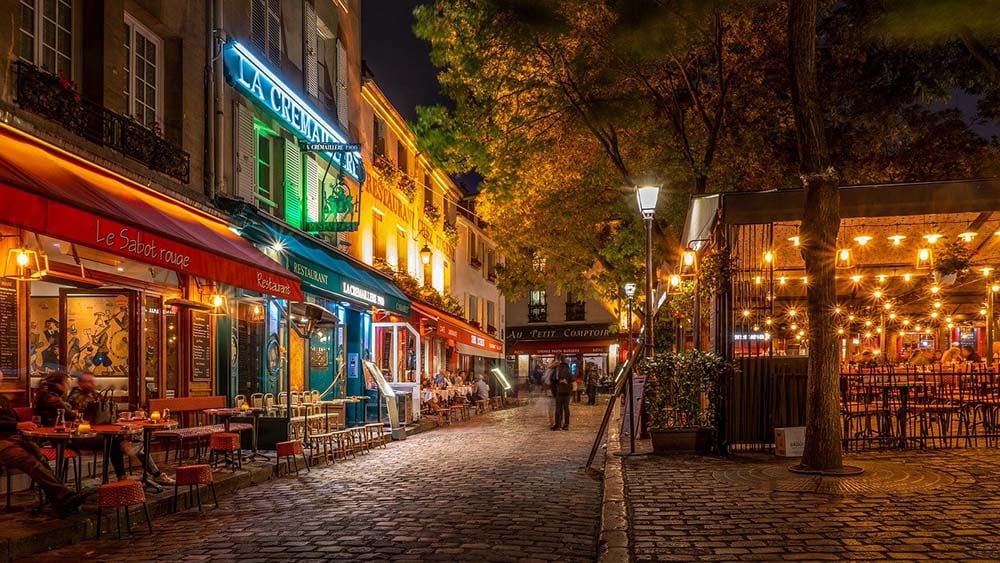 ADVERTISEMENT
CONTINUE READING BELOW
6. See a cabaret show in Paris at night
Paris at night experiences are incomplete without seeing a cabaret show. Cabarets in Paris are a delightful and entertaining part of the Paris nightlife.
Cabaret shows normally include an exuberant French cancan with singing, dancing, and juggling. From the Moulin Rouge or Le Lido to the L'Oiseau Paradis, this fun thing to do in Paris at night has something for everyone.
Most of the cabaret shows come with the dinner option or a glass of champagne, so you are set for the entire night. Watch the outstanding and utterly entertaining performers while sipping on your champagne. The show is for two hours and completely worth the price paid for it. Book your tickets in advance to guarantee your visit.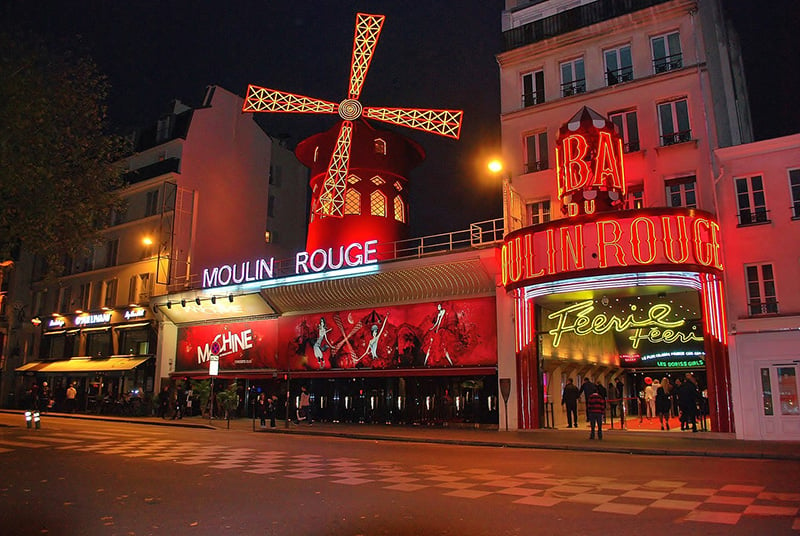 7. Enjoy magical city views from a rooftop bar
The best way to take in the beauty the most romantic city in the world has to offer at night is admiring the skyline as the sunsets with a glass of champagne from a rooftop bar or an observation deck.
You can easily find a rooftop bar at one of Paris hotels like the Novotel Paris Vanguard in Montparnasse or Hotel Raphael offering views of the Eiffel Tower. All excellent Paris rooftop bars claim to have the city's best bartender and the city's best view with a laidback vibe. Order a bottle of champagne or French Wine and enjoy a true Parisian night out.
Here are some suggested Rooftop Bars to lay back and enjoy magical city views: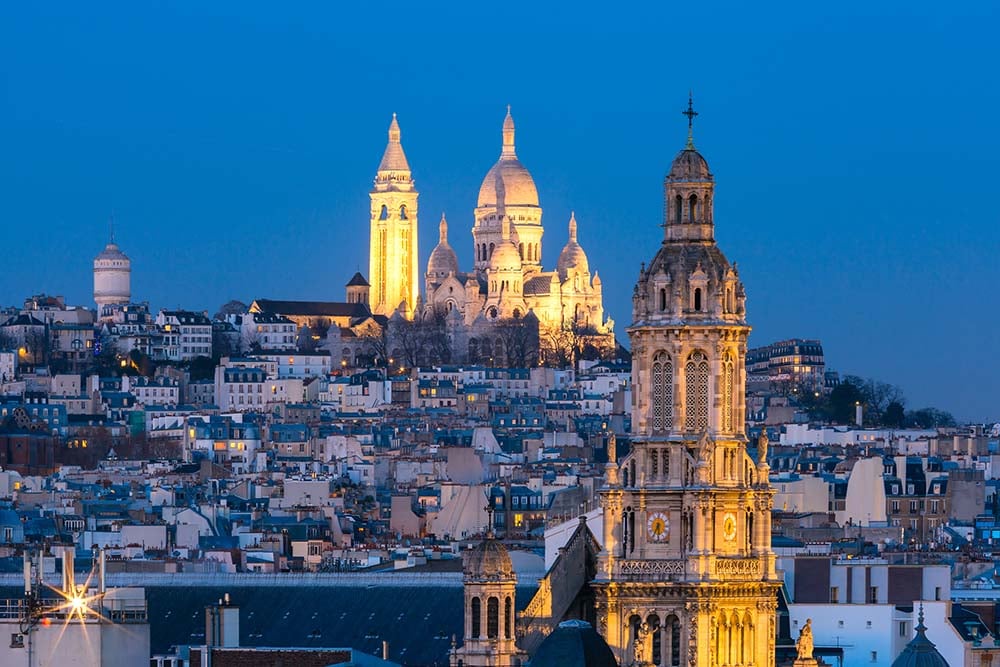 ADVERTISEMENT
CONTINUE READING BELOW
8. …Or an observation deck
Seeing the city lights at night from the top of Arc de Triomphe can be considered as one of the highlights of a trip to Paris. This view is truly the best view of Paris. Going up the Arc de Triomphe is included in the Paris Pass, and includes skip the line tickets. The climb only takes about 5 minutes but offers sensational views of the Eiffel Tower, and the Avenue des Champs-Élysées lit up in all its glory.
If you're looking to see the modern side of Paris, the Montparnasse Tower is highly recommended. Located in the south of Paris, this tower is an incredible way to see not only the sunset but also observe some amazing futuristic architecture. This bird's eye view gives you a take in the most beautiful view of the Eiffel Tower and of all Paris at 210 meters high. Moreover, it offers an amazing opportunity for photography and a great experience for a couple or a family to enjoy. There is a cost to the observation deck and make sure you reserve your tickets online to guarantee your entry.
9. Visit the Louvre at night
One of the best places to visit in Paris (including at night) is the Louvre Palace, lit up by the glowing glass pyramid. The glass pyramid designed by I. M. Pei is a work of art in itself and it's way more splendid to see in the evening than during the day once lit up.
There are fewer crowds which makes this one of the most pleasurable ways to visit the museum at night. The museum has different hours of operation depending on the day, so make sure you check that first here. The Louvre stays open late until 10 PM on certain days (mostly on Wednesdays), so plan on going to the Louvre on a night where they close later!
Finish the night by strolling around the magnificent glass pyramid and fountains and seeing the magical setting lit up at night. For all the solo travellers out there, this can definitely be one of the top things to do alone in Paris at night.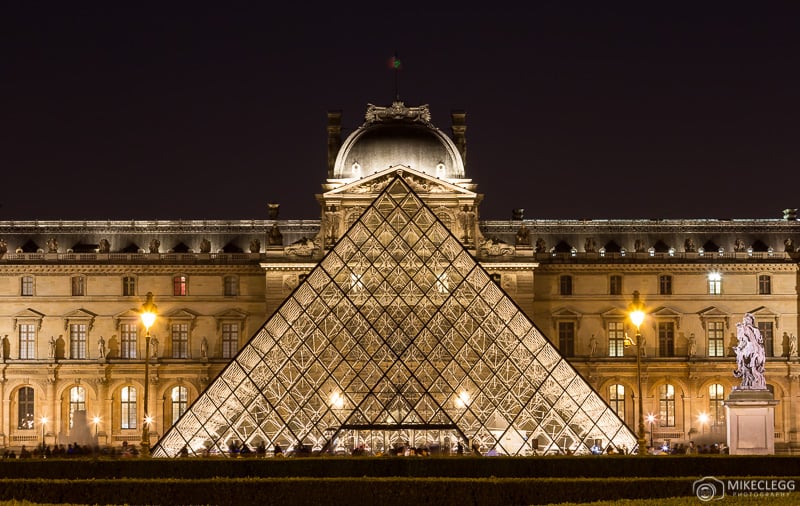 10. Stroll down the bustling street of Rue Montorgueil
The bustling street of Rue Montorgueil is a must-visit in Paris, especially at night or in the evening. Nicknamed as 'the Belly of Paris' (le Ventre de Paris), the place once was the central selling point of the city's produce, and considered as one of the most popular streets in Paris!
This bustling street comes to life when the sun sets as locals flock to its many hip bars, cafes, bakeries, and restaurants. Traditional French bakeries like Stohrer (the oldest bakery in Paris) remain open late, so head inside and grab something flaky and sweet to eat as you explore. If you have a sweet tooth and looking for more sweets, check out A la Mère de Famille for chocolates and other treats.
Parisians dine slowly and find pleasure in the company and social experience of dining with others. So, after a long walk – take a break at one of the sidewalk cafes and see the world stroll by as you relish delicious local dishes and sip the finest French wines.
This is one of the best things to do in Paris at night for a surprisingly low price.
ADVERTISEMENT
CONTINUE READING BELOW
11. Go for a night photography tour
Paris at night is a great experience for any kind of photography lover. It doesn't matter whether you are just starting, a hobbyist, or have years of experience, night-time photography often goes awry, leaving blurry, dark, or overexposed images. Taking great nighttime photographs can be quite daunting when you are exploring a city like Paris at night and with so much to see.
Therefore, a guided photography night tour with a professional photographer is always a good idea, especially if you want to improve your photography skills. In addition to their useful photo tips, local photographers know the best Paris photography locations so that you can end your day with some really cool shots. Don't forget to bring your own travel tripod, particularly if you want to 'play' with long exposures.
There are several night photography tours across the city, but you can check out this private night photo tour in Paris, led by a professional photographer, that explores the most picturesque corners of the City of Light after dark, and gives away the skills that last long after the tour.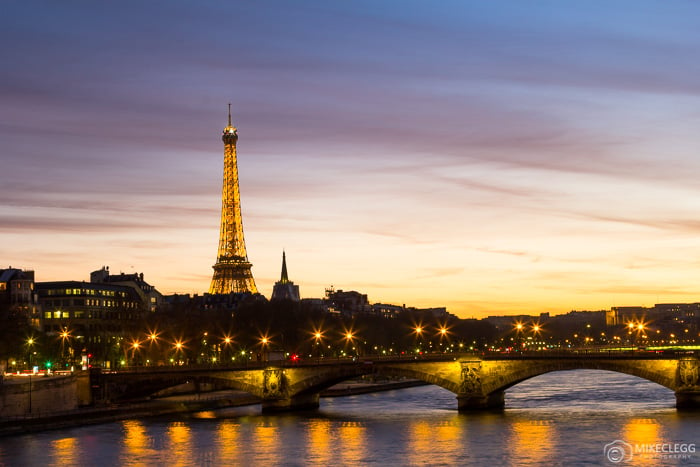 ADVERTISEMENT
CONTINUE READING BELOW
12. Explore creepy night inside the Catacombs of Paris
In the 18th century, due to a public health crisis associated with cemeteries, burials were moved underground in a vast network of tunnels.
If scouting bone-lined tunnels in the day aren't creepy enough, visiting the catacombs at night will surely give you goosebumps.
Tour this vast burial site and learn about the history of the catacombs. Entirely fascinating and definitely one of the most unique things to do in Paris at night, a trip to the Paris catacombs is truly unforgettable.
This tour is ideal if you are looking for a fun and creepy night underneath the city of Paris. Prior ticket booking for a specific time slot is highly recommended.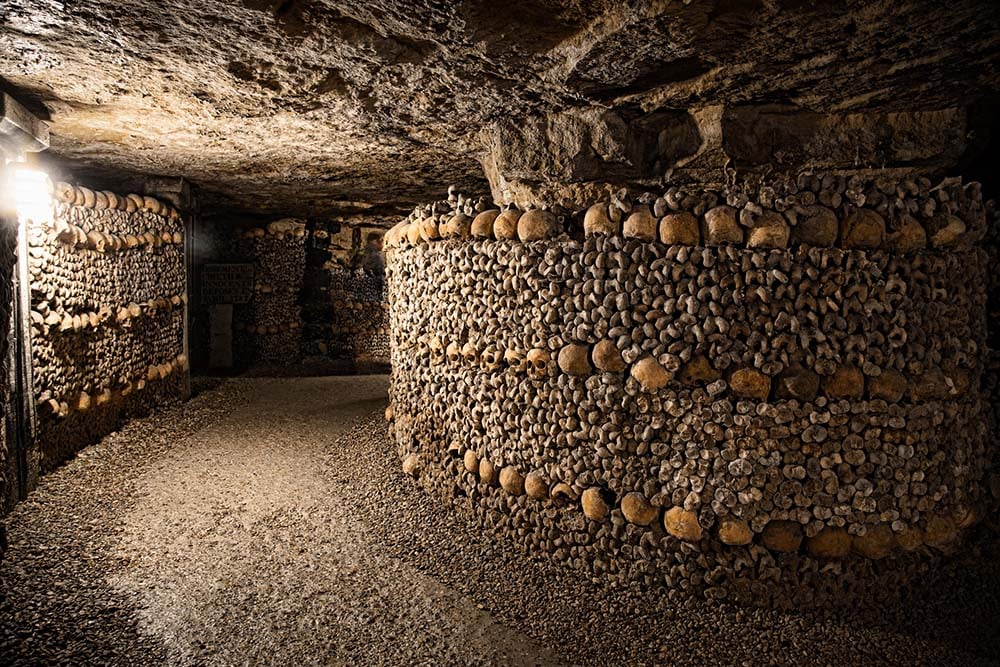 ---
Tours and Activities
---
Summary
These are some of the best things to do in Paris at night. From seeing incredible views over the city, enjoying entertaining performances, to exploring creepy ancient catacombs. Be sure to add some of these suggestions to your list when planning your trip.
Ready to book? Search for:
---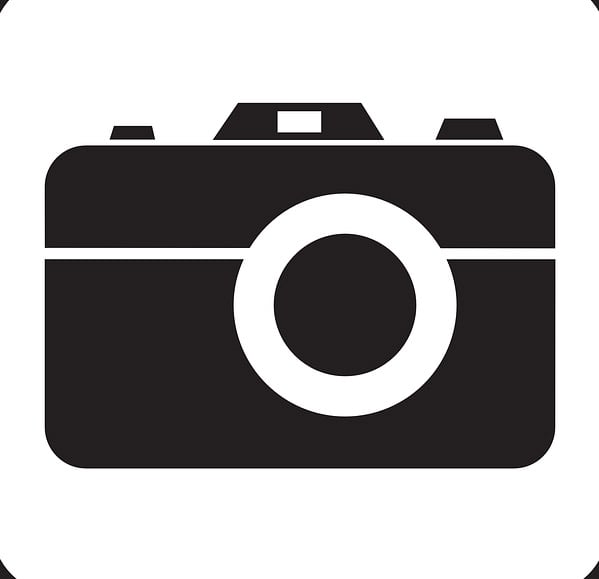 Related Articles