When we talk about romantic places, Paris is one of the cities that comes to mind for many of us. The reason is, that there are a wide variety of romantic things to do in Paris for couples looking to add a special experience to their relationship. It's not a surprise that so many couples choose to celebrate their love there.
With a silky-smooth native tongue, charming cobbled streets, and cosy restaurants the French capital's 'City of Love' label is fully deserved. Whether you're looking for someplace special to stay, a romantic place to eat, or, something fun and adventurous to do together, Paris has got it all.
If you're looking for some ideas on how to make your romantic trip to Paris extra special, then read on for some of the most romantic things to do in the city of love.
Fall in love for the first time or all over again with these 14 most romantic things to do in Paris.
---
1. Go on a romantic lunch or dinner cruise on the Seine
Discover some of the iconic monuments of Paris on a river cruise down the Seine. Especially, a sunset cruise along the Seine is one of the most romantic things to do in Paris.
You can choose to ride during the day, during the sunset, or in the evening when the city is lit up. You can cuddle up on deck and enjoy the exquisite views as the sun sets over the city.
Enjoy a glass of fine champagne with your partner, and make the best of your time in Paris.
Enjoy a great French meal or supper in a cosy setting while passing by some of Paris' most famous monuments and bridges, including the Eiffel Tower and the Musee d'Orsay, seeing the city from a different point of view.
The best part is you don't need to organize anything! By booking a romantic day or sunset cruise in advance, you will have the boat waiting for you at the dock. So, you could even surprise your partner.
Moreover, if you are in the 'City of Love' on Valentine's Day, a dinner cruise on the famous river Seine will make Valentine's Day one to remember.
As the sun sets over Paris, admire the views and enjoy the presence of your loved one in a beautiful, cosy setting.
Tour Options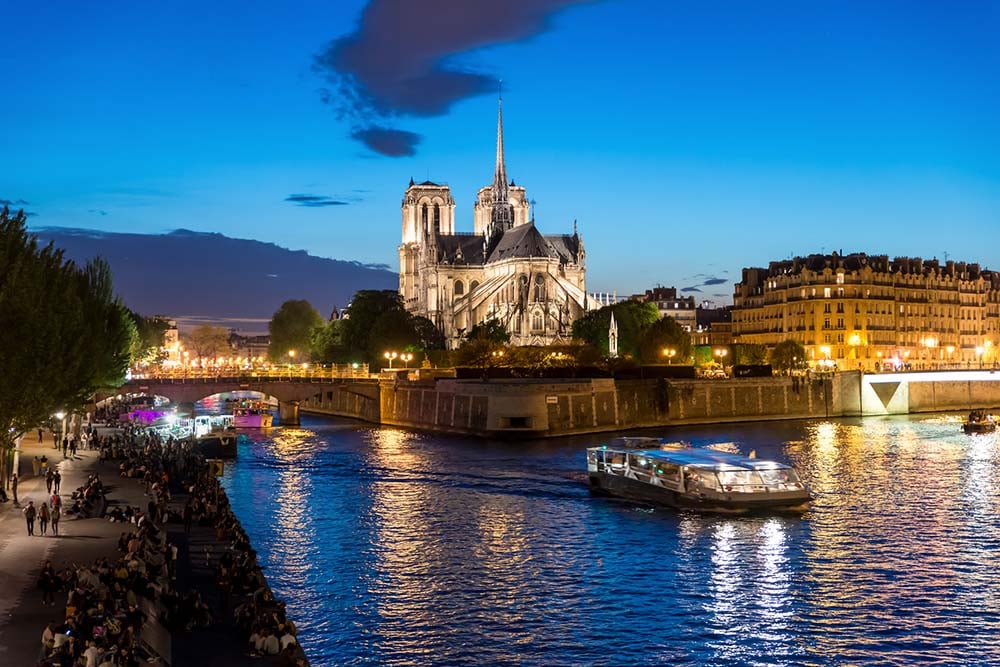 2. Take in the view from the top of the Eiffel Tower
The Eiffel Tower is undoubtedly one of the most romantic spots in the world. Surely, the top floors are not only the most panoramic in the city but also perfect to express your love.
For the most romantic views, visit at sunset or early in the morning and have more space for yourselves for a lovely moment watching the city in motion from above. Also, instead of just going up the tower, stop by the Champagne Bar on the third floor of the Eiffel Tower and raise a glass.
However, a long line can actually kill the romantic mood, so we highly recommend booking Eiffel Tower tickets in advance. Also, you can skip the lift and go up the second floor by stairs.
By booking in advance with the activity combo Eiffel tower summit and cruise of the Seine at night, you can definitely save a lot of money and have two incredible experiences.
Tours and Tickets
3. Picnic under the Eiffel Tower
Planning a romantic picnic in the park can be lovely in the springtime when the trees and flowers are in bloom. But no matter what season you visit, a picnic in one of the beautiful parks in Paris is special and will leave great memories.
Even though there are so many parks, there is nothing more romantic than picnicking with your partner right under the magnificent Eiffel Tower in Champs de Mars, i.e., the park where the Eiffel Tower stands.
Other charming parks in Paris to take your loved one for a picnic include; the Luxembourg gardens whose well-kept lawns and statues provide a perfect atmosphere.
So, arrange your most-liked picnic delicacies or book yourself an already made picnic basket from some popular cafes and treat your beloved to a romantic picnic date in Paris.
Read More:
Check out the suggestions from Nannybag for the
best picnic spots in Paris
. You can also use code TD10 to save 10% should you book luggage storage through them.
ADVERTISEMENT
CONTINUE READING BELOW
4. Plan a couple's photoshoot
A very romantic and unique thing to do in Paris is to do a couple's photoshoot with a professional photographer!
This is a great way to keep memories of your romantic trip to Paris. In these photoshoots you will stroll along past iconic monuments of Paris, posing, and taking the finest photos with your significant.
Thanks to the experience of a local photographer, you will get a professional directing you and taking you to the prime spots in the 'City of Love'.
So, book your session in advance and organise the whole thing in secret to surprise your loved one.
Tour Options
5. Go on a wine tasting tour
France is popularly known for its high-quality wine and if you are wine lovers, you can't just afford to miss the opportunity to go on a wine tasting tour while you are in Paris.
If you want to have a fun and casual tasting, some of the wine tasting tours you can go for are mentioned below this section. But, if you want to have a deeper understanding of wine from different wine regions in France, then this wine tasting tour may be well suited for you.
On a romantic weekend in Paris you can take a trip around the wine regions of France easily. By sampling the wine in the presence of a professional sommelier you will get to know how to taste and identify the wine.
Tour Options
6. Check into a hotel with an Eiffel Tower view
Waking up to the views of the Eiffel Tower can be the most romantic thing to do in Paris!
Luckily there are plenty of hotels in Paris with Eiffel Tower views, whereby simply stepping out of the room to the balcony or through the well-framed windows will give you astonishing views of the Iron Lady.
So why not treat yourself and your partner to a romantic stay by checking into a hotel room with an Eiffel Tower view!
Some of the ideal hotels you can book for a romantic night with your loved one include –
Hôtel Eiffel Petit Louvre is ideal for budget travellers,
Le Metropolitan Hotel for mid-range travellers, or
Shangri-La Hotel, Paris, a former residence of Prince Roland Bonaparte is listed in the French 'Monuments Historiques' and located across the Seine with the best view of the Eiffel Tower. It combines French joie de vivre with Asian hospitality.
You can book your stay at any of these hotels in advance to not miss out on this fantastic view and romantic experience. Remember to request such a view as well as not all rooms in the hotel may have the perfect view.
ADVERTISEMENT
CONTINUE READING BELOW
7. Have a dinner date at a fancy restaurant
A dinner date is always an intimate option, and the French Capital has no shortage of fancy restaurants to choose from. If you would like to experience authentic Parisian dining, head to one of the city's many Michelin-starred restaurants.
Many Paris restaurants would be perfect for your romantic dinner date, but some stand out like the famous Pierre Gagnaire. The food in this Michelin-starred restaurant is delicate, and the atmosphere is elegant and urbane.
Another ideal place for a romantic dinner with a stunning view of the city is Le Jules Verne, located on the Eiffel Tower. From stunning views, and world-class dishes to a cosy and romantic ambience, dining at the Le Jules Verne restaurant is a sophisticated place to enjoy an outstanding romantic gourmet experience with your loved one.
If you can't dine at Le Jules Verne restaurant since it comes with a huge price tag, you can opt for Madame Brasserie on the first floor of the tower. It also offers a lively and chic ambience, with a view of the city which is still great for a romantic dinner.
So, if you plan to dine at one of these restaurants like the ones at the Eiffel Tower, you must book way in advance, otherwise, you might fail to get a reservation.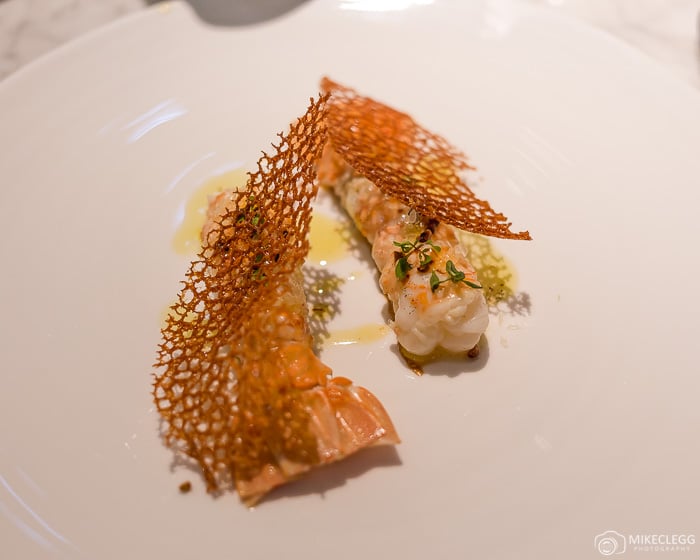 8. Visit the Wall of Love – Le Mur Des Je t'aime
Located in the Jehan Rictus Garden square in Montmartre, Le Mur Des Je t'aime attracts its fair share of lovebirds each day and is a must-see for couples visiting Paris.
Artists Frédéric Baron and Claire Kito created the mural in 2000, adorning it with hundreds of variations of Je t'aime (I Love You) in two hundred and fifty different languages and dialects. The I Love You Wall, is a forty square meters (430 sq. ft.) wall made of 612 squares.
Snap your very best photo in front of the wall, with the phrase 'I love you' showing up 311 times in two hundred and fifty different languages. The I Love You Wall is amongst the best photo spots in Paris.
As you enjoy the charms of Montmartre, don't forget to stop at Jehan Rictus Garden square to tell each other 'I love you' in those different languages.
To make it even more entertaining, try guessing which languages those could be as you Google the right answers!
It might seem like a pretty simple thing but it's truly one of the most romantic things to do in Paris.
9. Steal a kiss at Pont Des Arts
Better known as 'Love Lock Bridge', Pont des Arts has been a favourite spot for couples in Paris to attach locks to it as a sign of locking their love and dropping the key into the river as a gesture of eternal love.
However, because of structural damage caused mainly by the weight of the locks, this couldn't continue on the bridge anymore and it's no longer allowed to add new locks.
But even with that, the Pont des Arts maintains its status as the symbol of the bridge of love in Paris. It is still a very romantic place to steal a kiss in Paris and a place that celebrates love. You can also take photos of this love monument in Paris.
Visiting it with your loved one is still one of the cool things for couples to do in Paris.
ADVERTISEMENT
CONTINUE READING BELOW
10. Watch a romantic movie or see a cabaret show
If you're looking for fun and romantic things to do in Paris for couples, then attending a movie or a play at the theatre is one of them.
Not every movie or play will be romantic; so, before you decide on which movie or play to watch, find out prior what it is all about exactly.
Some of the biggest and best of the theatres in Paris that always have interesting shows include; Folies Bergère, Le Trianon, Opéra Garnier, and Théâtre des Variétés.
Else, you can spend your romantic night in Paris watching an enjoyable cabaret show with your loved one.
For the quintessential cabaret experience, you can't go wrong with a night at the splendid Moulin Rouge. Out-and-out with a live orchestra and lively dancers, it's the perfect ending to a day in Paris.
Of course, the Moulin Rouge isn't the only option in town, Le Lido Paris and Le Paradis Latin Cabaret are equally spectacular.
But as you decide to attend the show, know that they sell out very fast, especially the one at Moulin Rouge, so you'll need to book your tickets in advance!
Tour Options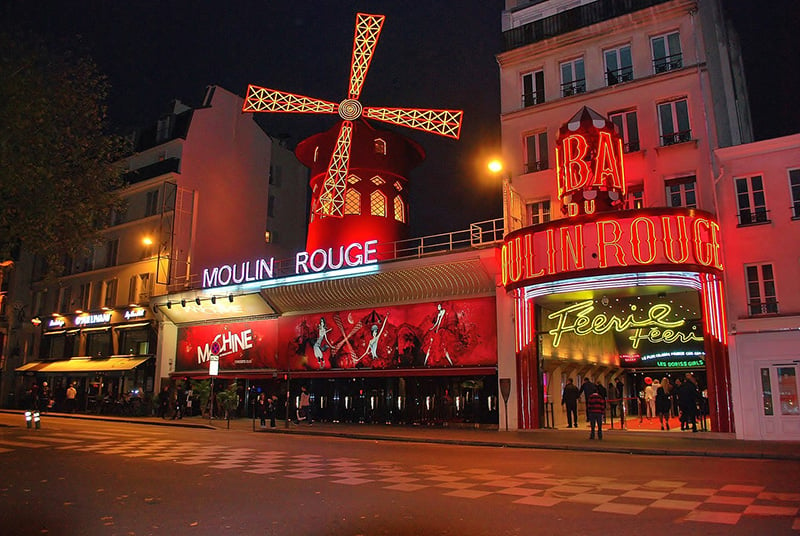 11. Explore Musée De La Vie Romantique
At the foot of the Montmartre Hill, in the ninth arrondissement, there is the charming Hôtel Scheffer-Renan, which hosts the Musée de la Vie Romantique.
The cosy small museum is popularly recognized as one of the most attractive and unique small museums in Paris.
This small museum is one of the most hidden gems in Paris, and totally devoted to Romanticism. For art-loving couples, browsing through the romantic works in the Musée De La Vie Romantique will induce you to have a deeper conversation about love, and learn more about romance in the earlier days in Paris.
So, it's definitely worth including the Musée de la Vie Romantique in your lists of romantic things to do in Paris. The best part is that it is one of the free museums in Paris, so you won't spend a single penny on it.
ADVERTISEMENT
CONTINUE READING BELOW
12. Explore Paris on a Vespa
It might be not Rome, but a Vespa through the roads of Paris is still suggestive. Rent a Vespa to explore Paris and enjoy the best time in the city.
This is a very unique thing to do for couples in Paris as you can see the city at a fast pace and reach Montmartre in no time due to your own transportation. Park the Vespa at the corner of the alley and enjoy the view of the city from the Sacre Coeur.
Also, you can discover the highlights of Paris by night on an electric bike tour. Peddle through the charming streets easily like a local with your partner. Pick a family-friendly track that is mostly on bike paths and sidewalks.
Pass Paris landmarks illuminated for the night and listen to guided narration on the city's history, architecture, culture, and modern life.
Tour Options
13. Stroll hand-in-hand along the banks of the river Seine
Walking down many charming streets of Paris with your beloved right by your side is of course romantic but taking a leisurely stroll along the banks of Seine with your partner hand in hand is absolutely one of the most romantic things to do in Paris.
Pointing out some of the incredible architecture of Paris in a pleasant breeze or even gazing at people that might be cruising the Seine, you're bound to get those stirring emotions of love that can only be felt by the two of you.
To make it even more magical, take the stroll along the banks at the golden hour (around sunset) to watch the sun setting down over the Seine. And if you can stay till night, you'll be greeted with striking sparkling lights from the Eiffel Tower at every top of the hour.
If you're looking for free things for couples to do in Paris, then taking a leisurely stroll along the Seine is a popular one.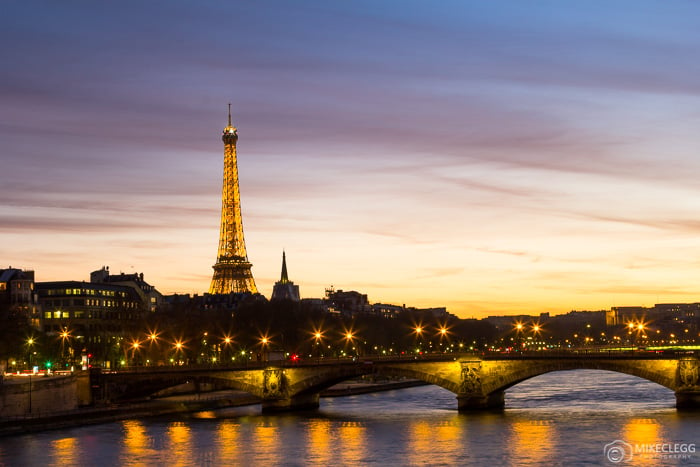 14. Watch the sunset from the top of Arc De Triomphe
Watch the lights come on at the Champs Élysées from on top of the Arc De Triomphe.
With magnificent views all around the city, this could be the perfect way to end your romantic trip to Paris.
You can buy a skip the line ticket to reach the top of the Champs-Élysées for quicker access and then feast your eyes on breathtaking panoramas of the world-renowned 'City of Love'.
Tour Options
Summary
Paris as a city is astonishing when visited alone but it gets even better when visited with your loved one as it's one of the most romantic places in the world.
Even though anything can be romantic in Paris, we're hoping that this post gave you a number of unique ideas to plan a romantic Paris trip with your loved one.
Enjoy and bon voyage!
Ready to book? Search for:
---
---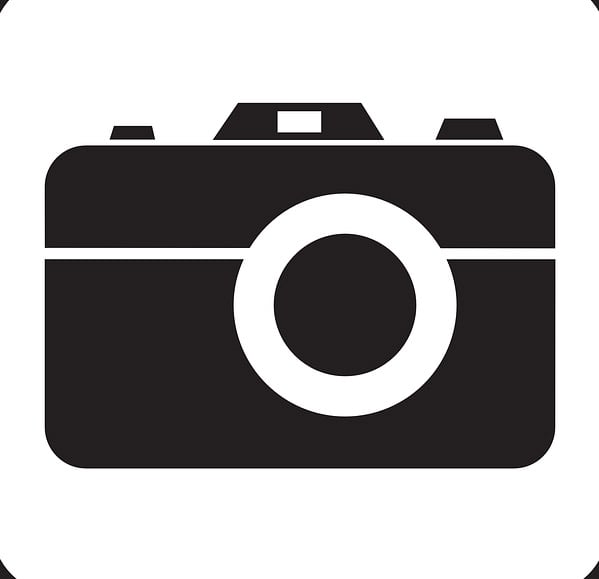 Related Articles