Czech Republic is a landlocked country in central Europe and an incredible place to visit. The country contains 12 Unesco heritage sites, over 200 castles, chateaux and monuments,  4 national parks, 33 spas, 104 golf courses and much more. The country is split into various lands, which are Bohemia on the West and includes the capital Prague, Moravia on the East, and the smallest area is Czech Silesia, with covers a small section to the northeast of the country. If the Czech Republic is a destination that you are considering visiting and want some ideas of where to go, then keep reading. Here are 6 top places to visit in the Czech Republic.
1. Český Krumlov
Starting with Český Krumlov which is a small dreamy city in South Bohemia and a couple of hours south of Prague. The beautiful centre is now recognised as a Unesco World Heritage Site since 1992, and this is partly due to its authentic well-preserved layout and castle-city design. When visiting check out the State Castle (a national monument) which overlooks the city and provides incredible views. Also, head to my post on photo spots in Český Krumlov for some of the best locations for taking photographs.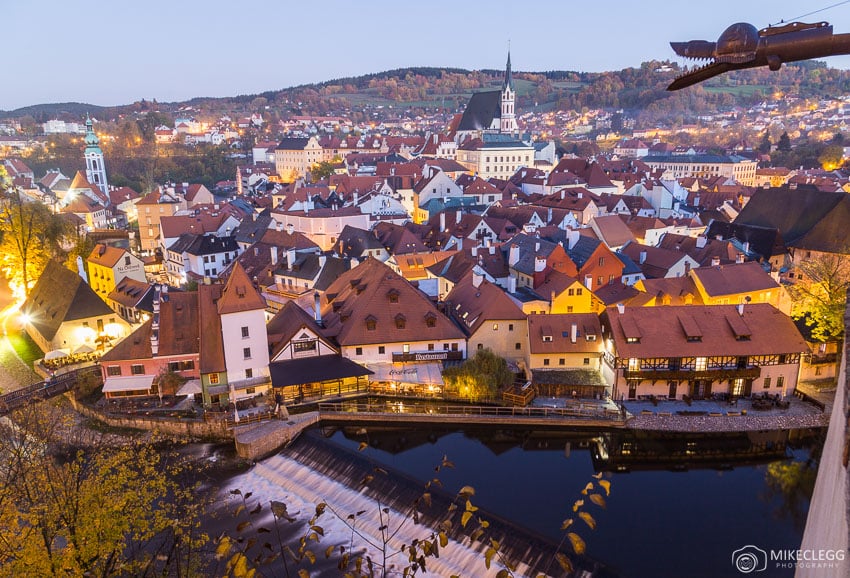 2. Olomouc
In Moravia is the beautiful baroque city of Olomouc which is the sixth largest city in the Czech Republic. It was for centuries one of the most important cities in the country and a residence of the Czech Monarchy. Similar to Prague (mentioned below), the city has an old medieval astronomical clock which is built into the Town Hall. The city is also home to a 32 meter high Holy Trinity Monument which is now recognised as a Unesco Monument. The monument consists of 18 sculptures of saints, 12 light-bearer figures and various other elements. A few other attractions in the city include Saint Wenceslas Cathedral, which has the second highest spire in the Czech Republic at 100.65 meters, as well as Archbishop's Palace and various museums.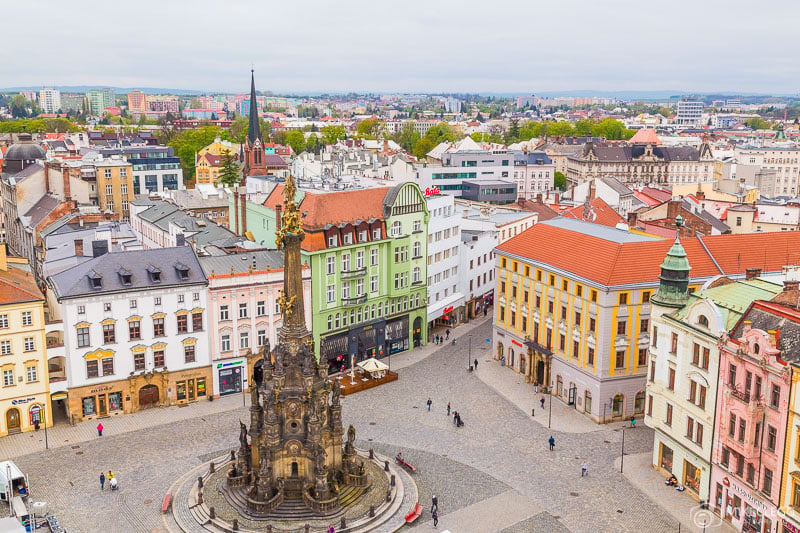 ADVERTISEMENT
CONTINUE READING BELOW
3. Bohemian Switzerland
An absolutely stunning destination is the Bohemian Switzerland National Park which is easily accessible for day trips from Prague. The national park actually passes into Germany with the German side being called Saxon Switzerland National Park. On the day tours available with Northern Hikes you would have the possibility to go on a beautiful boat ride along the river Kamenice and through Edmund Gorge, as well as see the park from one of the many fantastic viewpoints such as Pravcicka Gate which is the most famous.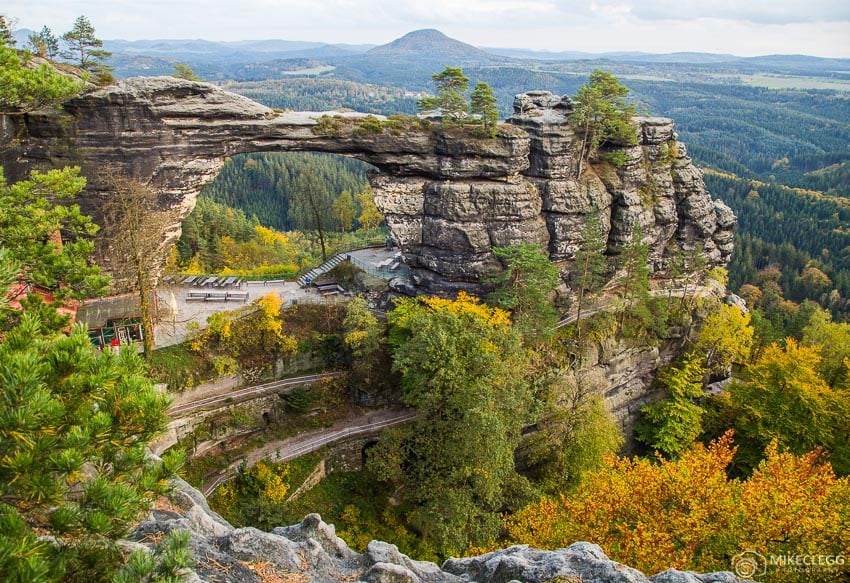 4. Prague
The famous capital of Czech Republic is Prague which is one of my favourite destinations in Europe. The city is extremely beautiful with incredible architecture throughout the city, including the Prague Castle Complex, Charles Bridge and the Old Town Square.
When visiting Prague you'll find a huge variety of things to do with 113 galleries, museums, monuments and other historical places. As well as those attractions the city is host to a fantastic nightlife, great beer and a delicious cuisine. It is also one of the most picturesque destinations I've ever been to with fantastic viewpoints around the city and lots of great photography spots.
See Booking options for Prague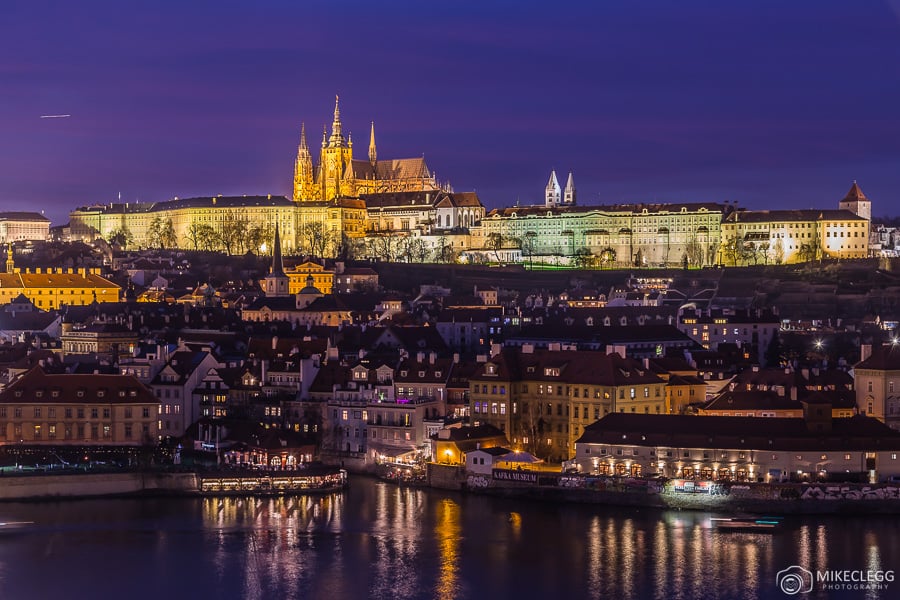 5. Kroměříž
Another top city to visit in the Czech Republic is Kroměříž in Moravia. One of my favourite elements to this city was the main square seen below with wonderful colourful architecture. A few highlights of this city include the beautiful Flower Garden with its artistic flower arrangements, the Chateau Garden which is 64 ha and has over 200 exotic species of trees, as well as the Archbishop's Chateau that links to his cellars and has a wine barrel that can hold an incredible 19,000 litres.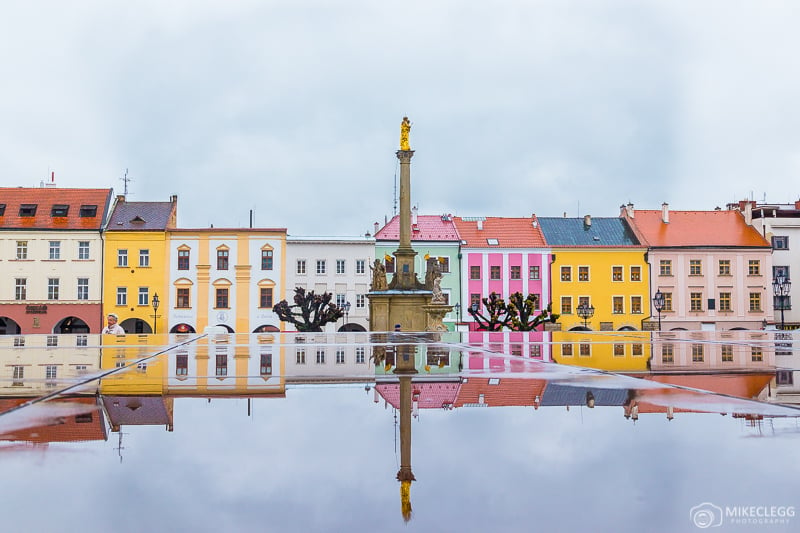 6. Rožnov pod Radhoštěm
Also in Moravia is the town of Rožnov pod Radhoštěm, which is home to the Wallachian Open Air Museum. This is one of the largest such museums in Europe and consists of 100 structures and buildings that used to be the Wallachia community. The museum is in three sections with the "Little Wooden Town" being my favourite. There you can see the Mayor's house, St. Anne's Church, the town hall and various other buildings showing the community and how they lived.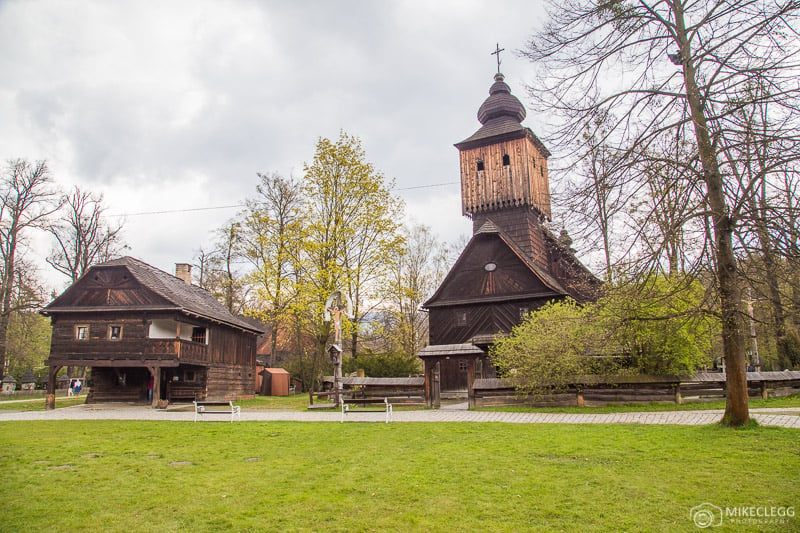 Summary
There are many other beautiful destinations across the Czech Republic worth visiting. Head to the Czech tourism website for lots more ideas.
---
– Find Accommodation –
---
Clicking search will take you to our accommodation partner to help you find the best options. We may receive a commission at no cost to you.
---
Tours and Activities
Start Booking
Here are some top options to book your hotels, activities, flights and other transport:
---
Please note that we get a small commission if you purchase via our referral links. We use this to invest in new content and improving this website. Thanks so much for your support.
Related Articles