If you are planning to visit Vienna then read this post for some top tips to help you with your visit. You can use the menu below to skip to the different sections.
Here are tips for visiting Vienna, including where to stay, getting around the city, food and drink and lots more.
---
Where to Stay
Vienna is fairly contained so it doesn't take too long to get between places, however here are some of the best districts to stay in:
District 1 (postcode 1010) – Vienna's historical inner city is close to many of the main attractions including Stephansdom, Hofburg Palace, the Graben and more.
District 2 – (postcode 1020) – Close to Prater Park which is great for running or walks. The Prater amusement park with Wiener Riesenrad Ferris wheel is also here. From Praterstern station it's easy to get into the centre of the city using the subway.
Districts 3-4 (postcodes 1030,1040) – These are below district 1 and depending on where you stay you may be close to the Belvedere, Stadtpark (City Park), Karlskirche, Naschmarkt and various theatres and opera houses.
District 6 and 7 (postcodes 1060, 1070) – These districts straddle Mariahilferstrasse which is the biggest shopping street in Vienna. There are also lots of great restaurants around here such as along Burgasse. Depending on where you stay you may be able to walk to District 1, or you can just get the subway or trams.
Head to booking.com or TripAdvisor to start your search or have a look on the map below: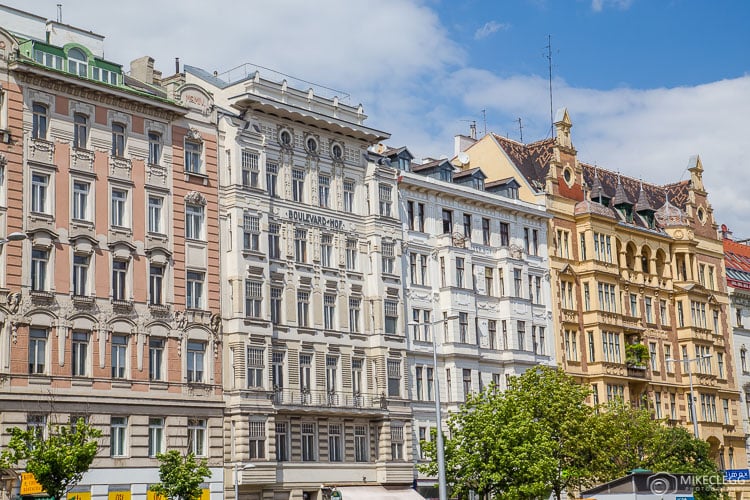 ADVERTISEMENT
CONTINUE READING BELOW
---
Transportation
Vienna has a well-developed transport system and you shouldn't have any problems getting around. Below you will find some tips related to getting to and around the city.
Getting to the City
It's easy to get to Vienna by air, train or bus.
The closest airport is Vienna International which is just on the outskirts of the city.
For bus connections from major cities consider using FlixBus for cheap tickets.
It's also worth noting that Bratislava airport is very close to Vienna and only about 1 hour 15 away on a bus. Flixbus mentioned above have connections.
From the airport
I recommend taking the S7 train instead of the CAT (City Airport Train) as your fare will be less half the cost and the S7 doesn't take much longer than the CAT train. Here is an example of the prices (at time of writing):
S7: Fare approx €3.9 between Wien Mitte/Landstrasse and Flughafen Wien) | Takes roughly 23 minutes.
CAT: Fare €11 single, €17 return | Takes roughly 16 minutes.
Of course, you can also get an Uber or Taxi which costs around €30 (depending on travel time). If you have an early flight or would prefer to get a taxi then a service I've used before is vienna-airport-cab.at which allows you to book in advance.
Travel within the city
Travelling within Vienna is cheap and you can buy single fares or travel cards for longer and unlimited use. Here are examples of the costs (correct at time of writing):
Single fare: €2.20 adults/ €1.10 child.
24, 48 or 72-hour ticket: €7.60, €13.30, €16.50 respectively.
Week tickets: €16.20 (only runs from Monday to Sunday, so no good if you arrive mid or late week).
Head to wien.info…transport/tickets to read more about the options and see up to date prices. Also make sure you validate your ticket when you start using it using the stamp machines at the entrance to the platforms.
As well as the public transportation you can also use local taxis and Uber, and you can also consider using the Vienna City Card mentioned below.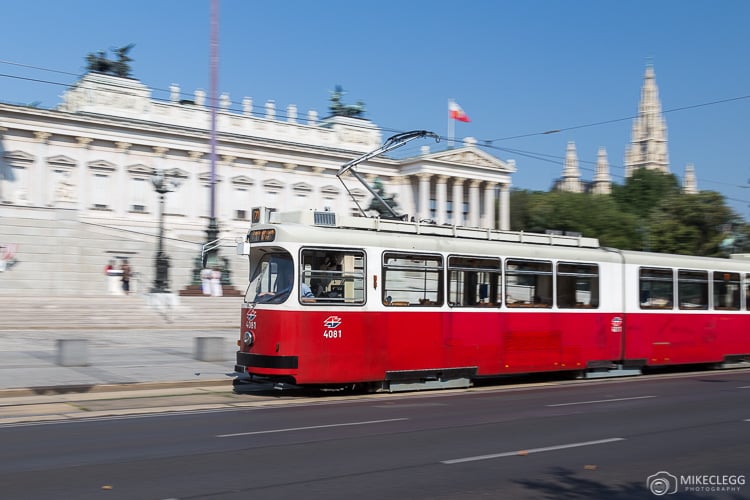 ---
The Vienna Card
As I live in the city I've never had one, but the Vienna Card is a good way to save money if you intend to visit many attractions during your visit and in a short period. Here are some of the benefits:
Free travel on the subway system.
Over 210 discounts, including museums, shops and restaurants.
Before buying check what you want to do and how much you are planning to use public transport, to get an idea of how much you are likely to spend and to determine if it's worthwhile. You probably have to visit a few museums, attractions and use the subway or trams several times to make it worthwhile.
Find out more and buy a Vienna City Card.
---
Tours and Activities
You'll find lots of tours and activities available in Vienna which will allow you to see more during your trip. These involve walking tours, food tours, day trips and lots more. Below are a few ideas to get you started.
---
WiFi
Wifi is generally easy to find and most hotels, hostels and apartments should provide this as well as many coffee shops and restaurants. You can also get free WiFi at Vienna International Airport and at OEBB stations (main train stations).
Also throughout the city are certain hotspots for a service called freewave. It's pretty easy to get connected if you're in one of these hotspots. To find these hotspots head to this freewave map and then zoom into where you're going to be in Vienna.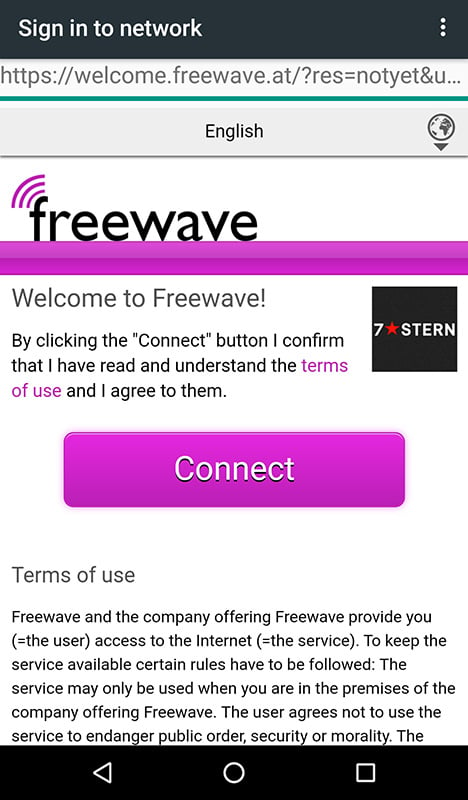 If you are out and about and still can't find WiFi, but need it, then pop into a McDonalds or Starbucks.
ADVERTISEMENT
CONTINUE READING BELOW
---
Food and Drink
Here are some tips related to food and drink. You may also want to learn about some of the best places to eat in Vienna.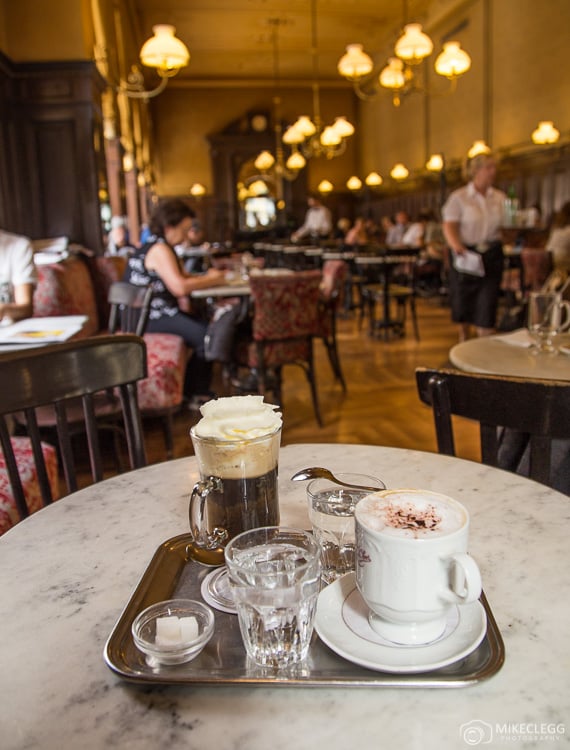 Book in advance if possible
When living in Vienna I found that many restaurants that I wanted to visit wouldn't be very available for walk-ins. Therefore I would highly recommend booking any restaurants that you want to visit in advance. You will still be able to find places to eat even if you don't do this, but you may find you have less options available.
Remember cash for restaurants
Quite a lot of restaurants still don't take bank cards which means you could easily get caught out. I have previously had dinner and then had to go and get cash out whilst the other half waits in the restaurant for me.
Tipping
Generally, I often round up and add a little extra for tipping although I've never really been sure if there's an exact rule.
Most groceries stores are closed on sundays
If you are in Vienna over the weekend and would prefer to cook it's best to get groceries before Sunday. But if you do need to get groceries on a Sunday there are several places around the city such as:
Spar near MuseumsQuartier – Address: Babenbergerstraße 9, 1010 Wien
Billa at Praterstern – Address: Wien Praterstern Bahnhof, Praterstern, 1020
Spar at Wien Mitte/Landstrasse – Address: Landstraßer Hauptstraße 1B, 1030 Wien
Merker at Westbahnhof – Address: Wien Westbahnhof, Europaplatz 3, 1150
These stores are generally quite small and get extremely busy on Sunday due to the limited options hence why it's best to get groceries before this day.
Local food and drink
Here are a few food items that are local to Vienna and Austria.
A Vienna local coffee is called a Wiener Melange which is espresso with steamed milk and milk foam.
One of the most famous dishes is Wiener Schnitzel which comes as pork or veal (more expensive). My favourite in the city is at Hotel Imperial Vienna.
Common beer includes Puntigamer and Gösser.
Also good in Vienna are open sandwiches. My favourite is from Duran which is a small cafe along Mariahilferstrasse although lots of other places sell them too.
Torte – This is a delicious cake available at most cafes. The best I've tried is also at Hotel Imperial Vienna.
A heuriger is a great way to experience local food and wine and are located slightly outside of the centre and towards the Vienna Hills. Some of them can be found here.
Tap water is drinkable
Vienna tap water is great and comes straight from the mountains. It is drinkable in most places. If you order tap water at a restaurant they are likely to charge you (around 50c).
ADVERTISEMENT
CONTINUE READING BELOW
---
Money
Here are a few tips related to money and currency.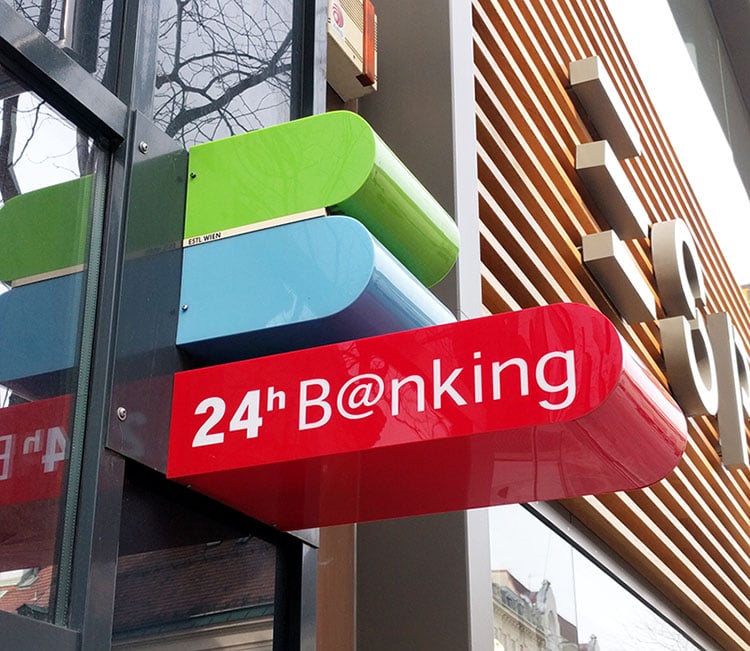 Currency
Throughout Austria the local currency is Euros.
ATMs
ATMs are not that easy to find. Keep an eye out for banks and also blue and green signs such as above. Here are a few places where you may find an ATM:
Along highstreets such as Mariahilferstrasse, Graben and Kärntner Strasse.
Main OEBB stations such as Praterstern, Hauptbahnhof, Westbahnhof, Wien Mitte.
Occasionally at some subway stations.
Banks and also at the Post Office (the post office has a bright yellow sign).
Credit and debit cards
Most high street shops and grocery stores accept cards (Bankomat), although it's a good idea to have some euros available for smaller places, cafes and restaurants.
---
Language
Although the main language is German, many people especially in modern restaurants and touristy places will probably be able to speak good English.
---
Chargeable Items and Services
In the city there are some things which you have to pay including:
Public bathrooms – Although most good restaurants allow free toilet use, fast food places and other public toilets generally charge for use.
Grocery store bags –  You generally have to pay for bags when getting groceries but not in many retail stores.
Sauces at fast-food restaurants – Sauce at fast-food restaurants including McDonald's and similar places you have to pay for. Including ketchup and other sauces.
Summary
These are some top tips to help you when you plan and visit Vienna. Helping you to understand the best ways to get around the city, tips for booking restaurants, where to stay and more to help you with your trip.
Ready to book? Search for:
---