If you're tired of the 9-to-5 rat race and are ready to ditch that cubicle, then it's time to embrace the world of a digital nomad. Only then will you know what it means to work free of the confines of an office — all you need is your laptop and a destination. So, where can you find the best places in the world that support the life of a freelancer or roaming contractor? Look no further, read on to explore the 8 best places on the planet to be a digital nomad.
What Makes a Place Great for a Digital Nomad?
Before you can pick that best place to work remotely, you'll have to do some research to figure out what makes a place a candidate for your freelance home.
Way of life – You'll want to live in a place that inspires you and gives you things to do when you're not sitting in front of your computer. Whether it's the exotic culture, exciting nightlife, or stunning scenery, you'll need more than just your work to keep your batteries charged.
Tech Support– You'll need to have access to fast and reliable high-speed Internet if you want to make deadlines, or if high-quality multimedia is a must for your job.
Affordability – More than likely, the life of a digital nomad is not going to make you a millionaire, so a place that offers reasonably priced lodging and cheap (but tasty) local food, will go a long way in keeping you financially solvent.
Best Places To Be a Digital Nomad
Seoul, South Korea
Seoul is a vibrant and growing city with awesome opportunities if you are working remotely. You'll have tons of options because so many spots have free high-speed internet. You can either opt for working from the many coffee shops that offer free Wi-Fi, or rent out one of the many spaces called "study rooms". These allow you to rent a private space with a desk for only $7 a day. Seoul is a fascinating city full of art and culture, and getting around is a breeze on their cheap public transport. Finding a place to stay is also easy, with tons of cheap Airbnb rooms available in the city.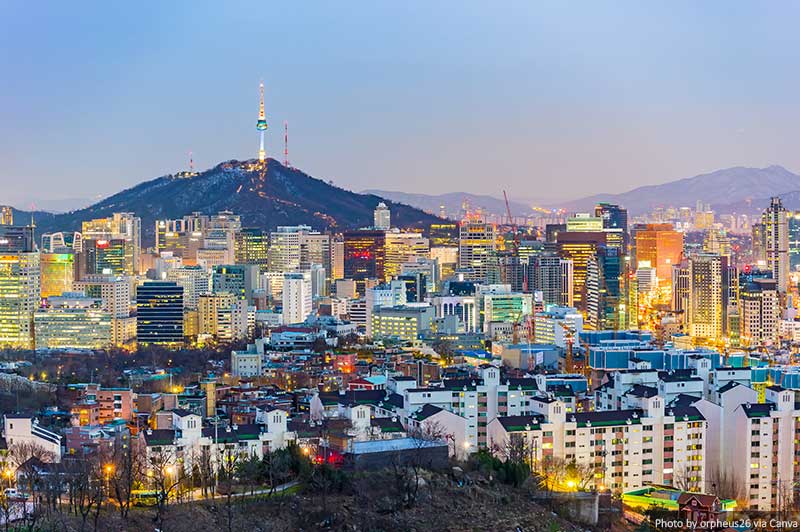 Chiang Mai, Thailand
Chiang Mai is not new to the list of best places for digital nomads to call home. So, if you're just getting started in the freelance business, consider this charming mountain town in northern Thailand — it checks all the boxes!
Why is Chang Mai so popular? Well, it's safe, the locals are super friendly, and it boasts some of the best weather on the planet. The tasty and cheap street food is just a bonus. It's no secret that Thailand is very affordable, where you can rent an apartment with all the amenities for only a few hundred dollars a month. Coworking space is also cheap and plentiful. The best way to see the city is by zooming down the vibrant streets on a scooter.
Ho Chi Min City, Vietnam
You may be surprised to find that Ho Chi Min City is climbing the list of best places to be a digital nomad. This ancient Asian city has a French vibe and is home to friendly locals, excellent street food, and an exciting nightlife. They have made great strides in the past few years in building up their infrastructure, and the WiFi situation is decent for the largest city in the country. You can make up for this downside with really inexpensive lodging. Most apartments also have the option to have a housekeeper who will cook and do your laundry. You can get around Ho Chi Min City on the cheap by taking a taxi or city bus. The tropical climate of this beautiful Asian city is also a big draw. The warm weather and lush green landscapes will give you that calm you need to keep on working.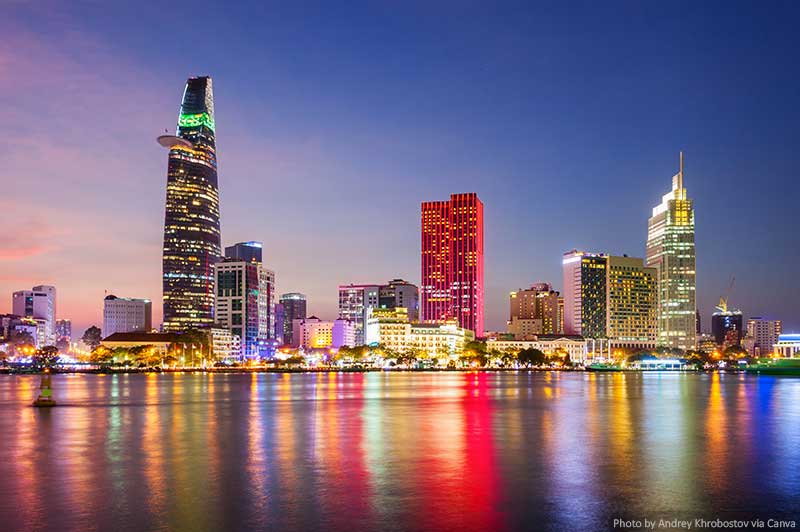 Berlin, Germany
Berlin has a reputation for being an artsy, cutting edge city that you wouldn't think would cater to the freelance community — but it is. The city does have a hipster vibe, but digital nomads are flocking to Berlin because of the influx of new tech startups and wealthy entrepreneurs. Nowhere in Europe is the coworking scene more alive than Berlin. You can easily find an office space to share with your fellow nomad and networking can result in a boon to your business. After a day of work, Berlin is the city to enjoy great food, and a variety of nightlife is just around the corner.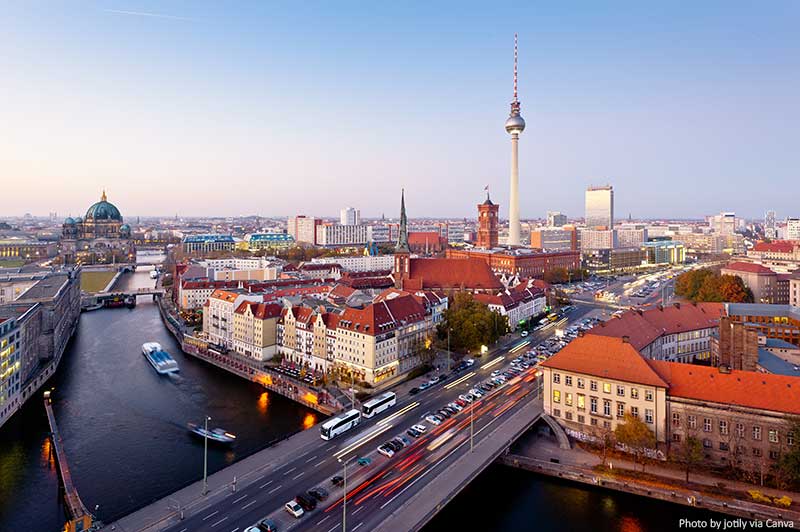 Lisbon, Portugal
Lisbon is a beehive of activity for those in the digital nomad community. It's a thriving and energetic city that caters to freelancers. You can find many places where you can get together with fellow nomads to network and make some new international friends. Lisbon is not the cheapest place to live for digital nomads, so finding a reasonably priced apartment may be a bit more of a challenge. But, don't worry, you can make up that shortfall with a great assortment of cheap food and local wines. Most freelancers opt to rent out a coworking space, they're plentiful and economical! You can even set up shop in one of the many cafes or libraries — they have excellent Internet access.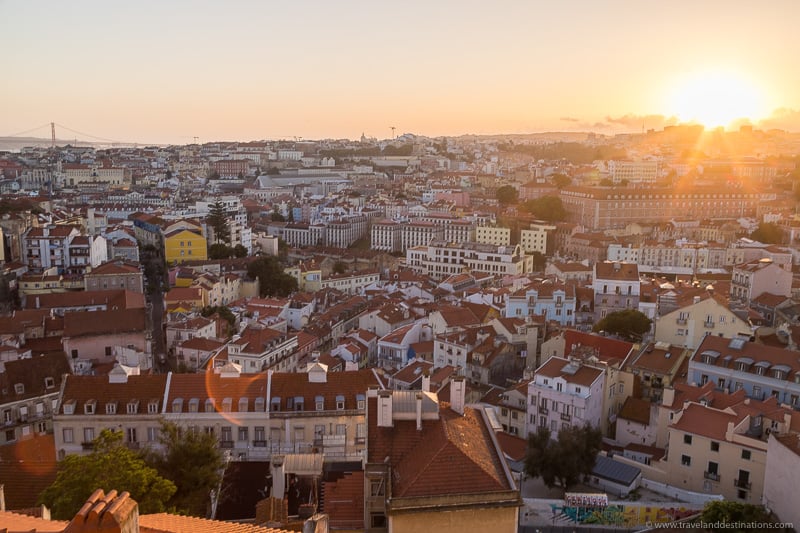 Budapest, Hungary
If you want to move to a city that seems to always make the "best city for digital nomads", then book a ticket to Budapest. This charming city has a very low cost of living, and there's plenty to do when you're not working. If you don't want to work from home, Budapest has a lively coworking community. The city is wired for WiFi, so you can even work at one of the many open-air bars and cafes that line the cobblestoned streets of this beautiful capital city that's also full of history and culture. You are also a short train ride away from many popular European destinations such as Vienna and Prague.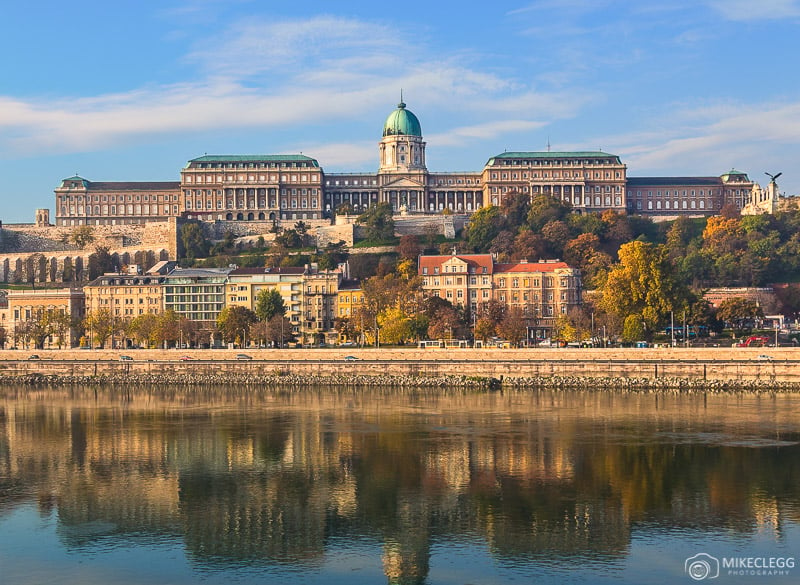 Cape Town, South Africa
Who wouldn't want to wake up every morning with a view of Table Mountain and end your day sipping a glass of Cape Wine at a waterfront cafe? Well, if you choose Cape Town as your home base, you can! Also, if you happen to be a techie, getting a freelance job in Cape Town is a breeze. Cape Town is called the "Silicon Cape," for good reason — it's the technology hub of Africa. Granted, it's not cheap to live in Africa's Mother City, but with the amount of remote work available, making a living is very doable. Food and lodging are a bit on the high side, but compared to the cost of living in Europe, setting up shop in Cape Town is pleasantly affordable.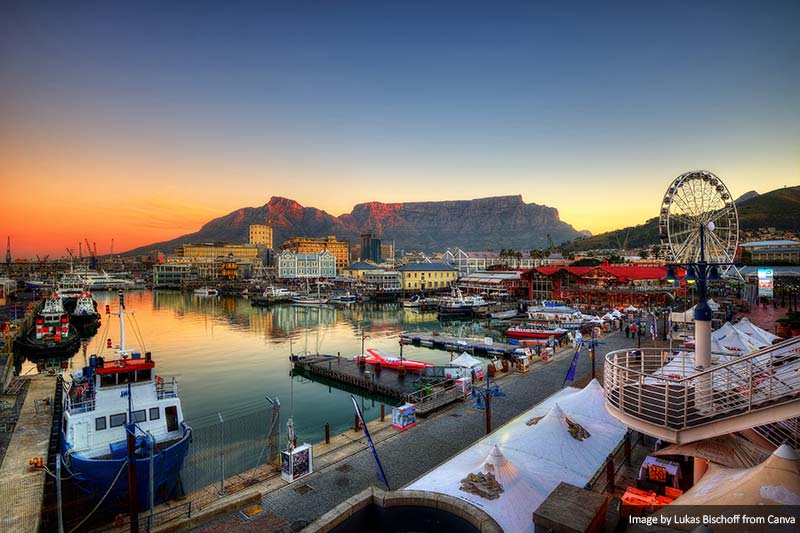 Tenerife, Spain
If you want to really go exotic and remote, why not consider taking your freelance business to the Canary Islands. Tenerife is the largest of Spain's territories and is located just off the coast of West Africa. Most Europeans describe Tenerife as a party island or a vacation destination, but it's also a fantastic place for digital nomads. You can't beat the stunning beaches, but Tenerife also has the infrastructure to support any type of remote work and has a good supply of coworking locations (mainly in the north). You can take your pick of luxury beachfront homes or cozy apartments, it just depends on your taste and budget. Good news! Because taxes are so low, most consumer goods and food are pretty cheap. Getting around the island on the bus is also a breeze and flights to Europe are very reasonable.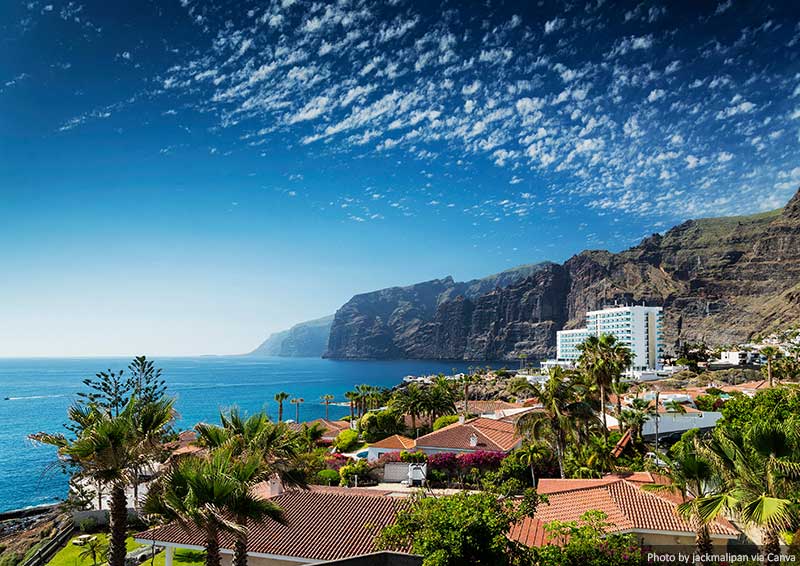 Related Articles