Are you wondering whether or not to visit |France? Well, let us tell you why you should.
France is without a doubt one of the most visited nations in the world, and for a valid reason. The term itself conveys a feeling of romance and adventure. With breathtaking scenery, delectable cuisine, and a rich cultural past, it's easy to understand why France is one of the world's most popular tourist destinations. Whether it is art and culture or food, France plays an essential role in global tourism.
France inspires you with visions of the Paris Eiffel Tower, Nice's sandy beaches, the Cannes Film Festival, Bordeaux's finest wines, and Lyon's stunning architecture. There are countless reasons to fall even more in love with the country.
Hence, without further ado, here are the top ten reasons to visit France and which may persuade your partner or family to also pack their bags.
---
1. Paris – The city of romance
You could spend your whole vacation in Paris, the city of romance, and never grow tired of it since it has so much to offer.
Architecture and famous landmarks such as the Eiffel Tower and the Pantheon, remarkable museums such as the Louvre and Musee d'Orsay, the cutest cafés such as Laudree, sophisticated streets such as the Champs Elysees, and theme parks such as Disneyland make it impossible to refute its captivating beauty in any scenario.
The Eiffel Tower, standing 330 metres (1,083 ft) tall, hovers over the city of Paris, providing a spectacular perspective both at night and during the day. At night the entire building is wonderfully lit with a special sparkle for five minutes every hour until 11. The Eiffel Tower is one of the world's most visited monuments and a must-see for anyone visiting France!
Going for a stroll around Paris's streets will never get old. You may spend the day at the Louvre Museum admiring Leonardo da Vinci's iconic painting of the Mona Lisa and then spend the night beside the Eiffel Tower dining in an intimate café nearby. Paris alone is a top reason to visit France.
ADVERTISEMENT
CONTINUE READING BELOW
2. History and culture
Because of its rich culture and history, France seems even more alluring. Their historic pedigree, which can be traced back to Napoleon and the French Revolution, makes them proud owners.
Battlegrounds, churches, and cathedrals are among the country's most popular tourist attractions. In France, you may still see time being preserved through sights such as the Palace of Versailles, Sacre-Coeur, Notre Dame Cathedral, Old Port of Marseille, and others.
Outside of the capital, places such as Bordeaux, Lille, Nice and Strasbourg are establishing themselves as artistic and cultural hotspots, hosting festivals and events all year.
Furthermore, each region celebrates its own distinct heritage through traditional music, fairs, and concerts, such as the various Celtic cultural events in Brittany.
To demonstrate its significant and richly culturally enriched role in human history, France has over forty sites included on the UNESCO World Heritage list.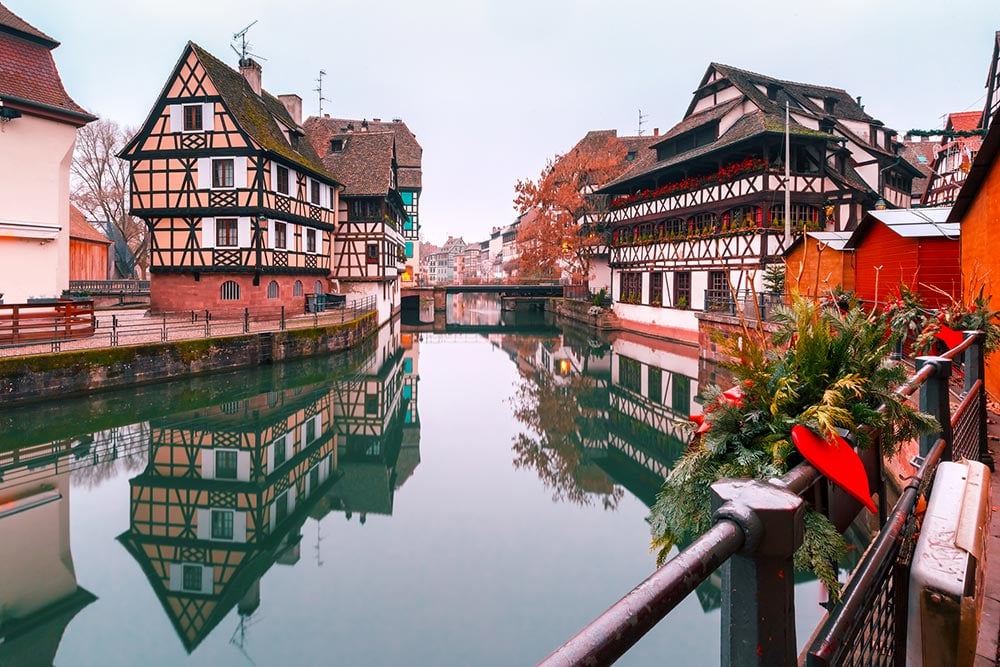 3. The diverse geography
Due to its unique landscape, France offers multiple options for travellers. For the more energetic visitor, France's diverse and gorgeous geography provides limitless choices.
Hike in some of Europe's most breathtaking mountains, try canoeing down untamed rivers past stunning gorges, and experience cave diving, cycling, or rock climbing.
Do you wish to surf, swim, snorkel, or simply relax on a beach in the sun? Go straight to Nice, Cannes, or the Côte d'Azur.
Do you wish to spend your holiday skiing to your heart's delight on the snowy slopes? Just go to Mont Blanc.
Whatever you want to do can be done in France.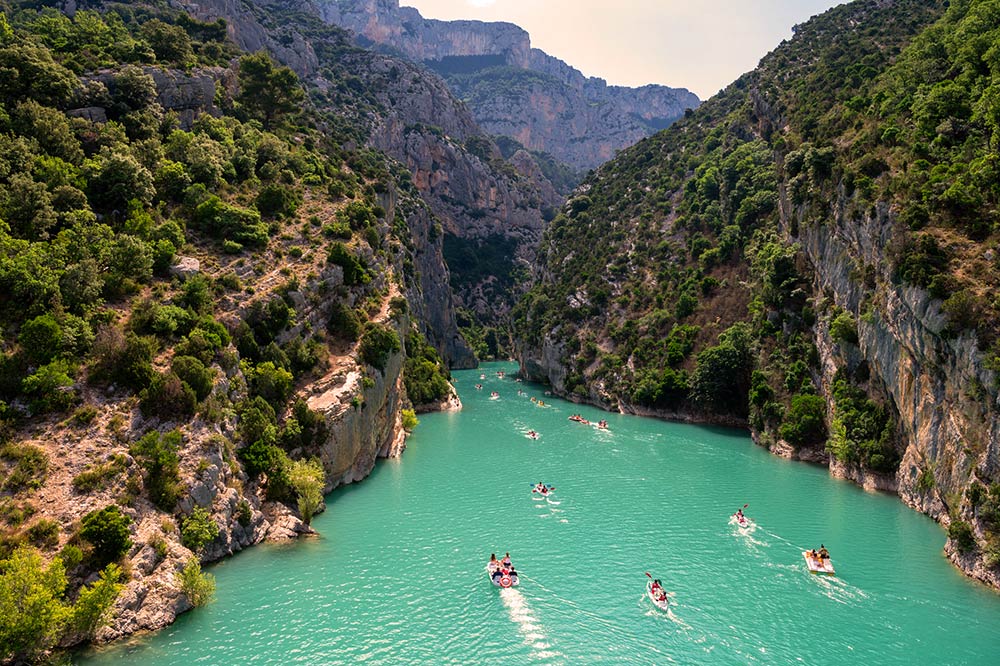 4. The picturesque countryside
If you want to get away from the hustle and bustle of the city, there is no better spot than France's countryside. Here you'll discover a little of everything: rolling green hills covered with vines, wild, raging rivers, high mountains, wide sandy beaches, gorges, volcanoes, and even pink salt plains.
Your family trip to France wouldn't be complete without seeing one of the many villages there, which are brimming with a rustic charm that calms the senses and transports you to an entirely new world.
Choose from a stunning range of scenery, including the spectacular volcanoes of the Massif Central, the lavender valleys of Provence, the towering heights of the Alps, and the tranquil lakes of the Limousin. There are various interesting sites to add to your plan, ranging from the stunning scenery of Mont-Saint-Michel to the peaceful ambience of Strasbourg.
While you travel through the countryside, be sure to sample some excellent cheese, pastries, and fresh, homemade wines while being welcomed by the locals' kindness.
The French landscape is incredibly breathtaking, and it is the main reason people keep returning.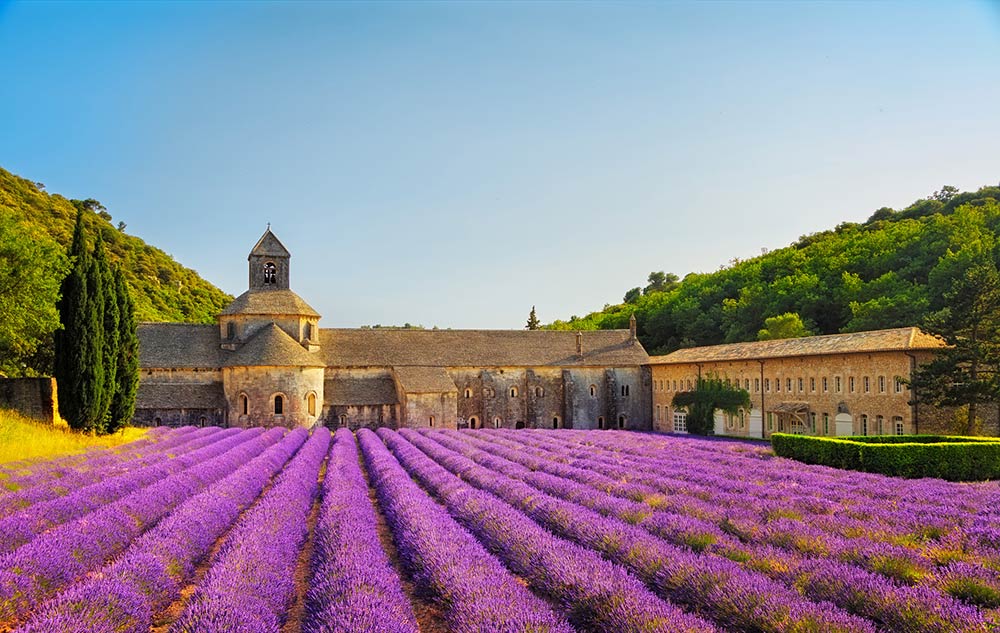 ADVERTISEMENT
CONTINUE READING BELOW
5. Charming castles and churches
France's mediaeval heritage is seen across the nation, which is dotted with majestic castles and ornate Gothic cathedrals.
There are several castles in France. You may spend a whole month exploring all of the castles of gothic and Romanesque style. Travel to the Loire Valley to see the most charming and dreamy chateaux you've ever seen, set on the banks of France's wildest river.
Go south to 'Cathar country,' where the crumbling ruins of scores of mediaeval castles cling to the jagged, lush cliffs and gorges. France's castles, a popular activity among kids, are sure to take tourists back in time.
Millions of people visit France each year to see the various Gothic churches and cathedrals that stretch back centuries. In reality, Notre Dame de Paris is the world's most famous Catholic church besides the Vatican.
A visit to Notre Dame is not a memory that you will be able to forget easily. Sainte-Chapelle and the Mount Saint Michel Monastery are two more notable and majestic cathedrals in France.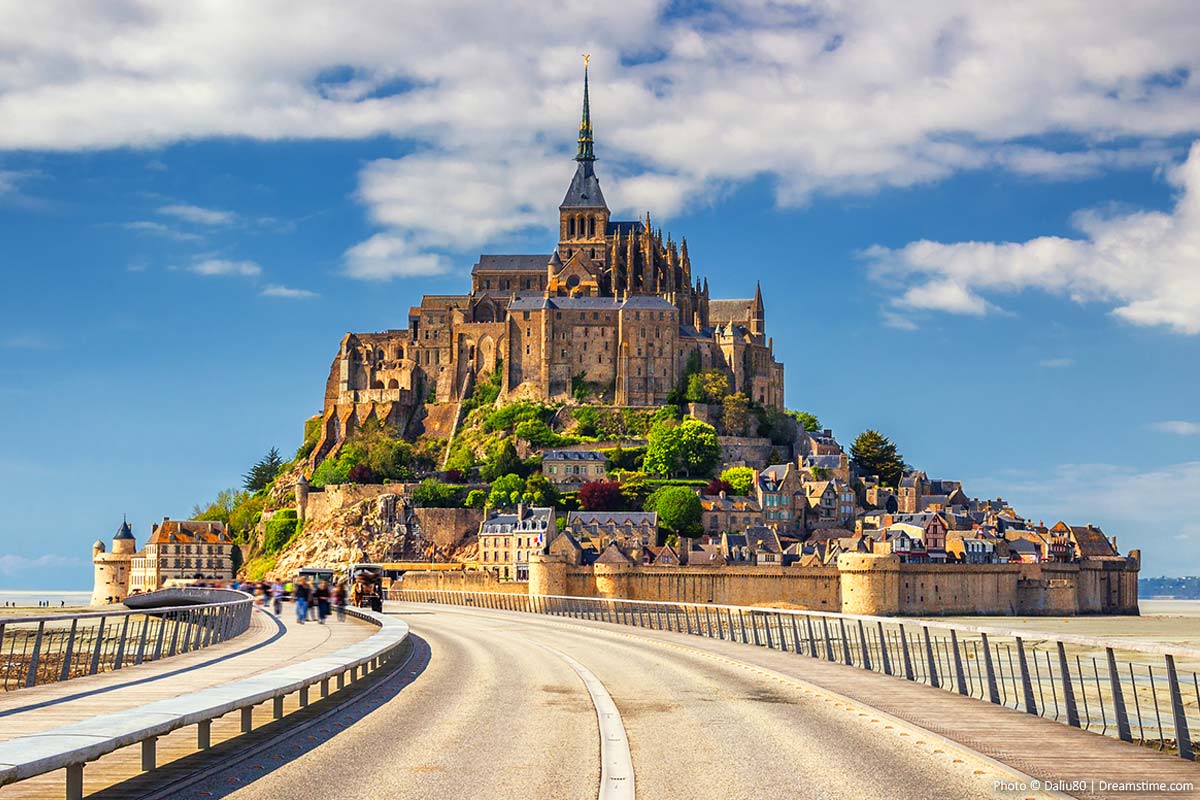 6. Relaxing on the French Riviera
The south of France, notably the French Riviera, is a lovely location with some of the most magnificent beaches, coastlines, and villages, making for a wonderful trip.
The French Riviera beaches, like their Italian counterparts, are stunning, with turquoise waters and rows of lovely striped beach umbrellas and vividly coloured beach chairs.
The sunny south of France is the ideal spot for a trip whether you're looking for leisure, wonderful food and wine, stunning landscape, or interesting history. It combines classic French charm, delicious cuisine, and pleasant Mediterranean weather.
A beach holiday is one of many travellers' top choices, and the south of France is nothing short of a never-ending coastline with a plethora of beaches to fulfil the tastes of all types of travellers. There are several beaches in France, including spots such as Saint-Tropez, Villefranche sur Mer (the first photo) and Nice.
Sunbathers often travel to the Côte d'Azur, famed for its stylish cities and summer parties.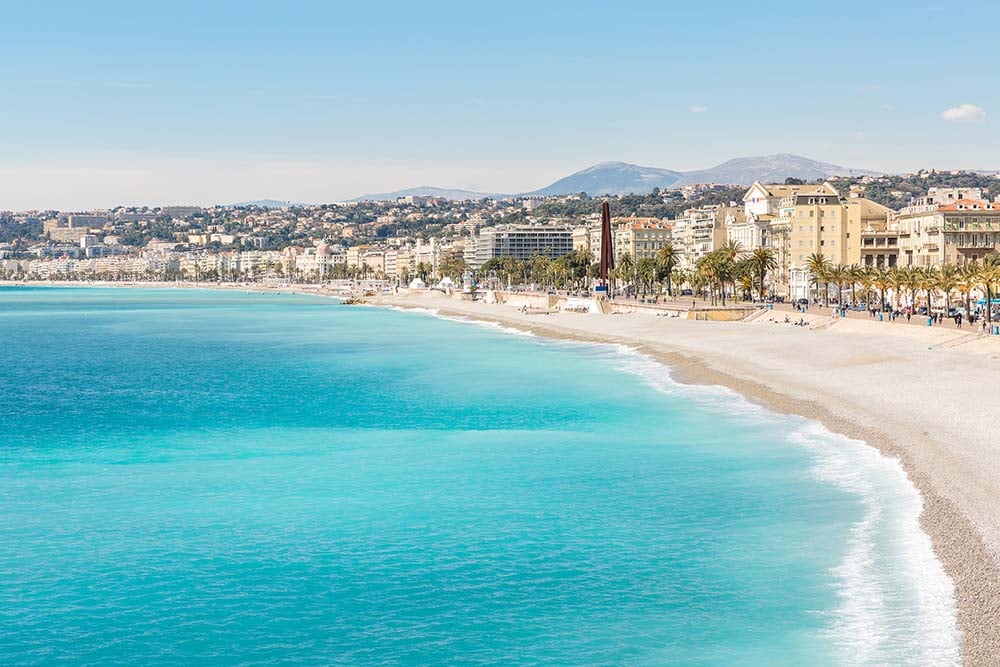 7. Visiting the Alps' highest peaks
Mont Blanc, Western Europe's highest peak, is located in the Alps near the border with Italy. Whether you trek to the summit to take in the breathtaking views or simply look at the peak from afar, the trip is well worth it.
Chamonix, a gorgeous alpine town, is another tourist destination in France you might consider visiting. Ski resorts, restaurants, and pubs, spas, wine cellars, cheese stores, and other cultural sites in the area, will keep you entertained while visiting this region.
The Alps have some of the greatest skiing in the world, and vast numbers of winter sports enthusiasts go to France every year to indulge in some serious slope time.
A few popular spots include Val Thorens, Tignes and Les Deux Alpes where you will find huge ski areas to enjoy.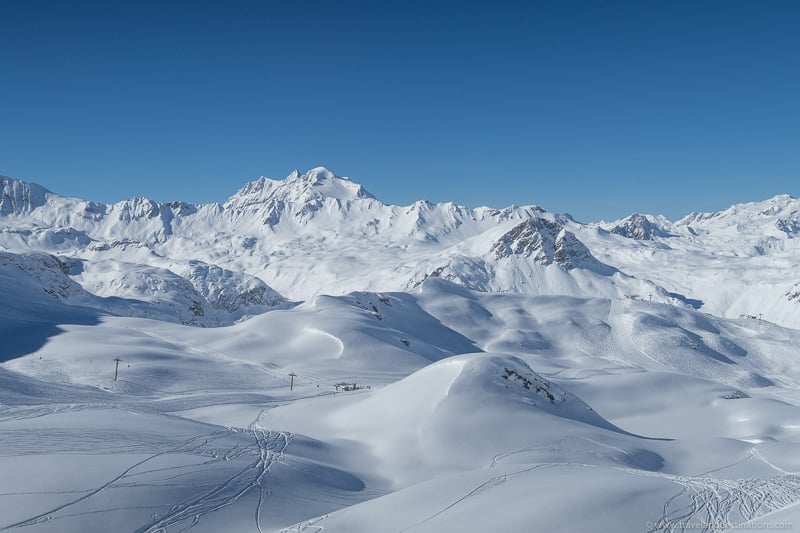 8. A fashion lovers' paradise
France is home to several fashion businesses and small stores selling a wide range of trendy accessories and clothes. France is a shopper's paradise for the fashionista inside you.
France has been linked with fashion being the origin of names such as Coco Chanel, Louis Vuitton, and Dior. As there is no better way to unwind than shopping, you are free to indulge in a fashion binge and shop till you drop here.
Fashion week events are also organised by many fashion labels, allowing you to see the most recent line and perhaps purchase a few of the most attractive garments. Shopping in France may be done in Champs Elysees, Boulevard Saint Germain, Rue de Rivoli, and Les Halles.
ADVERTISEMENT
CONTINUE READING BELOW
9. Unbeatable French gastronomy
One of the finest reasons to visit France is for the food. French cuisine has a powerful reputation, and experiencing some fantastic traditional French cookery is part of the thrill of a vacation to France. Nonetheless, few visitors grasp the enormous range of French gastronomy until they arrive.
There is something for everyone in France's cuisine, which includes sauces, bread, tarts, steaks, and pastries. Around four hundred types of delectable cheese remain at the top of the list of delectable foods to explore.
Each area is pleased to showcase its particular culinary specialities, which are frequently based on local ingredients and customs. Whether you're looking for a delicious tartiflette (below), delectable truffles in the Périgord, or choosing blue plums in Alsace, you'll get the chance to observe French chefs perform marvels with raw ingredients grown in their own backyards.
Every day, you can have a new type of cuisine. France is well-known for its modest cafés and restaurants with Michelin stars. One thing is certain: no matter where you travel in France, the food will not disappoint.
10. Retreat for wine enthusiasts
If you are a wine enthusiast who wants to sample the best wines in the world, there is no better country than France.
It's difficult to discuss France without addressing viticulture because nearly every region has its unique grape types and wine styles. In France, there are hundreds of different varieties of handmade wine collections to pick from.
In France, duty-free wine is a significant tourist draw, and wine tasting is among the most well-liked pastimes. There are several alternatives available, ranging from homemade wine to vintage champagne, the flavour of which will last for the rest of your life.
Visiting wine country in the Bourgogne or Loire areas is a wonderful chance to observe the surrounding area, learn about wine production, and of course, enjoy some delectable cuisine.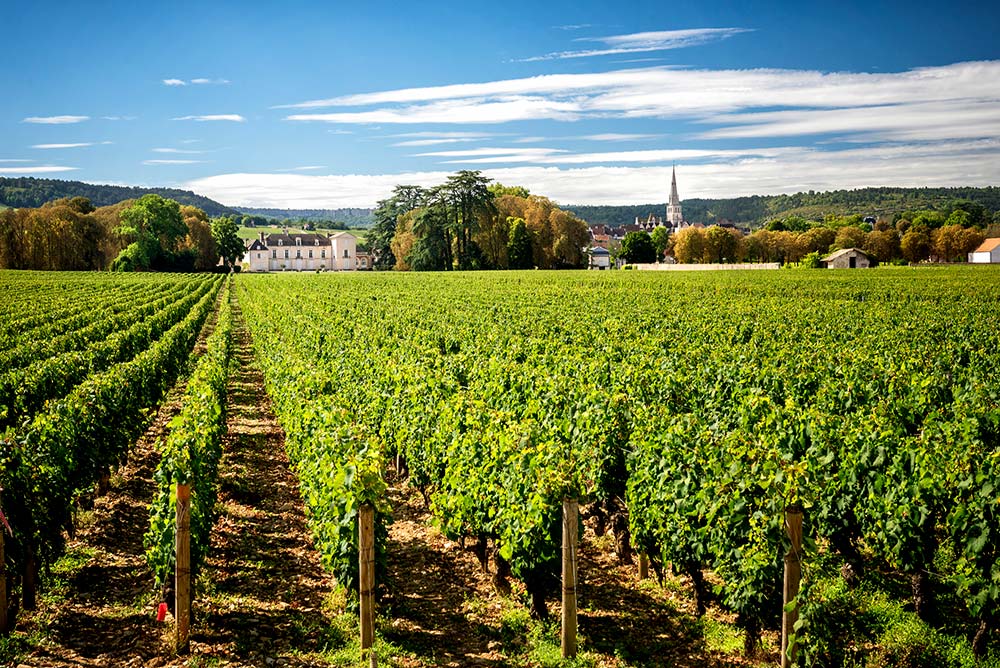 Summary
In a nutshell, it's clear to comprehend the reason why so many people visit France each year. There are numerous different things to do in this gorgeous European location. In fact, you'd be spoiled for choice if you included all of the locations you really want to see on your vacation to France.
France also has a pleasant climate, which visitors may enjoy while on vacation. So, book your trip, pack your luggage, and prepare for a once-in-a-lifetime journey in one of the world's most beautiful countries!
---
---
Find accommodation in France
You can start your search for places to stay in France below. If you prefer you can also use this map to find hotels for your travels. Use the filters to adjust the place that you're visiting, the dates, your budget and more.

See more suggestions of top places to find travel accommodation.
---
Top tours and activities for France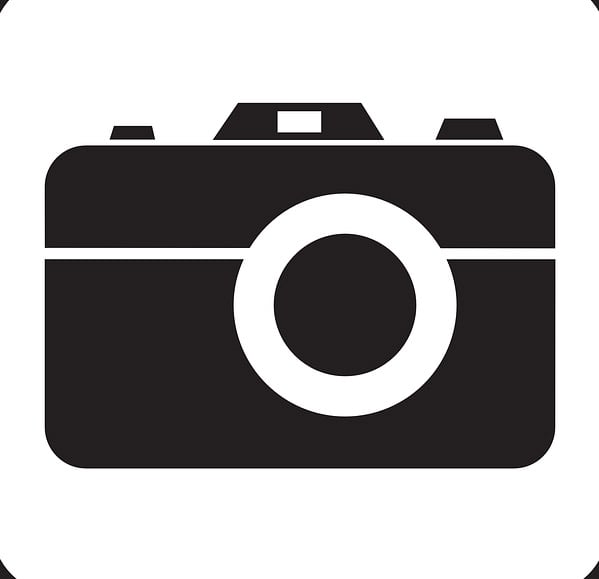 Related Articles