Are you tired of travelling alone or with just one other person? Do you want to explore new destinations and have unique experiences with a group of like-minded people? Look no further than small group tours! These tours offer the perfect balance of adventure, camaraderie, and convenience. In this article, we'll explore the world of group travel and help you plan your next unforgettable adventure. You'll also be able to learn about some of the top companies to use for group vacation packages.
---
Introduction to small group tours
Small group travel tours are exactly what they sound like – trips that are organized for a small group of people. These groups typically consist of around 10-20 travellers and are led by an experienced and knowledgeable guide. The tours can vary in length from a few days to several weeks and can take you anywhere in the world. Group travel can be a great way to meet new people, learn about different cultures, and have once-in-a-lifetime experiences. You can see some tour options here from G Adventures.
---
Types of group travel tours
There are many different types of group trips to choose from, depending on your interests and budget. Some popular options include:
Adventure travel tours
If you're an adrenaline junkie then an adventure travel tour might be right up your alley. These tours can include activities like hiking, kayaking, rock climbing, and white-water rafting. Guided adventure trips can take you to some of the most beautiful and remote destinations in the world, such as the Himalayas or the Amazon Rainforest.
Cultural tours
If you're interested in learning about different cultures, a cultural tour might be a good fit for you. These tours often include visits to museums, historical sites, and local markets. You'll have the opportunity to try new foods, learn about local customs, and interact with the locals.
Cruises
Cruises can be a great way to travel and explore on a group tour. You may find cruises that will take you around nature reserves or even the frozen landscapes of Antarctica.
Wildlife tours
If you're an animal lover, a wildlife tour might be the perfect choice for you. These tours can take you to some of the most amazing wildlife destinations in the world, such as the Serengeti in Tanzania or the Galapagos Islands in Ecuador. You'll have the opportunity to see animals in their natural habitats and learn about conservation efforts.
---
Benefits of group travel tours
There are many benefits when travelling as a group. Here are just a few:
Safety and security
Travelling with a group can provide an added layer of safety and security. You'll have an experienced and knowledgeable guide who knows the area and can help keep you safe. Plus, travelling with a group can make you less of a target and deter potential thieves or scammers.
Camaraderie
When you travel with a group, you'll have the opportunity to meet new people and potentially make lifelong friends. You'll share experiences and create memories together that you'll cherish for years to come. If you're initially booking the trip as a solo traveller then this can be the perfect way to make your experience less lonely and a lot more fun.
Convenience
Group trips are convenient because everything is taken care of for you. Your accommodations, transportation, and activities are all planned out in advance. You don't have to worry about the logistics of getting from one place to another or finding a place to stay. So although the trip might be packed full of activities and experiences, the only thing that you'll truly need to worry about is booking it and making sure you pack right.
ADVERTISEMENT
CONTINUE READING BELOW
---
What to expect on an organised group holiday
If you've never been on a group holiday, you might be wondering what to expect. Here are some things you can look forward to:
A packed itinerary
Group travel tours are designed to make the most of your time in a particular destination. You'll have a packed itinerary that includes activities, excursions, and free time to explore on your own. You may only be spending a few days in each place and then will be on the move so as to see as much as possible during the trip. Of course, all group tours and itineraries are different, so make sure you read all the details for what is planned.
A knowledgeable guide
Most group tours will come with a guide who will be a wealth of knowledge about the destination that you're visiting. They'll be able to answer your questions, provide recommendations on where to eat (normally some meals are included but not all) and ensure that you have a safe and enjoyable trip. Having this guide is one of the big perks of an organised group tour as it can make you feel comfortable and secure and can help maximise your experience at the destination.
Unique experiences
Organised group tours often include experiences that you wouldn't be able to have on your own. For example, you might have the opportunity to visit a local family and learn about their way of life, or to hike to a remote waterfall that's off the beaten path. Companies that organise group tours will often know of secret gems and all the best activities and experiences to put into the itinerary. After all group travel companies will want you to be a repeat customer or at least give them a good review.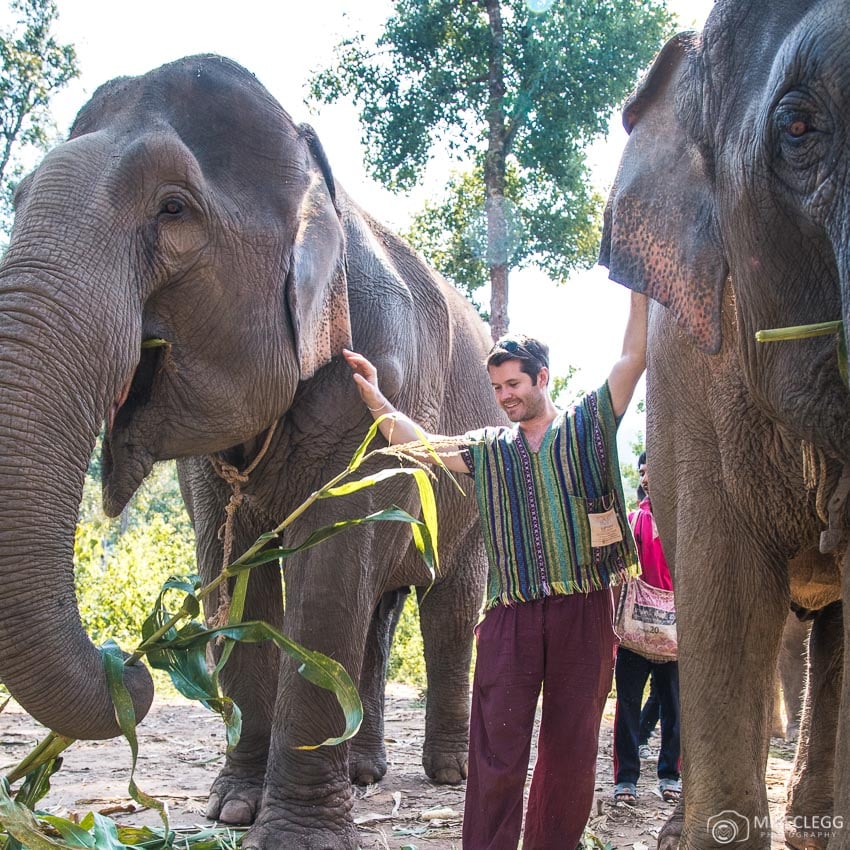 ---
Planning a group tour: what to consider
When planning a group travel tour, there are a few things you should consider and what you should look out for:
Your budget
Organised group trips can vary widely in price, so it's important to determine your budget before you start planning. Consider the cost of airfare, accommodations, meals, activities and any other extras that you should be aware of. Also, be sure to read the details on what's included as sometimes it is only select meals.
Your interests
Think about what you're interested in and what type of tour would be the best fit for you. Do you want to go on an adventure tour or a cultural tour? Are you interested in wildlife or history? You can often find a wide range of options available to many destinations around the world.
Your schedule
Consider your schedule when planning your trip. How much time do you have? Do you want to take a short trip or a longer one? Do you want to travel during peak season or off-season? Depending on where you're travelling you may also be able to fit an organised tour into a larger trip as well. I.e. where you travel and explore further on either side of the group tour.
What is the itinerary like
Be sure to read thoroughly the itinerary when planning your trip. Try and ensure that it meets your requirements and expectations and that you're visiting all the places that you'd like to visit. You may also find that some itineraries spend more time in preferred destinations than others, and also that some itineraries are more hectic than others.
ADVERTISEMENT
CONTINUE READING BELOW
---
How to choose the right group tour for you
There are many factors to consider when choosing the right group travel tour for you. Here are a few things to keep in mind:
Group size
Consider the size of the group. Do you want to travel with a large group or a small one? Keep in mind that a smaller group might be able to access more remote locations and the whole experience might be more enjoyable than a larger group.
Group age
As well as the group size also consider the group age that the tour is aimed towards. Some tours might be designed for a younger crowd such as 18-30s and this might mean the itinerary is more geared towards that. It could also mean that if you're over 30 and you're on a tour with under 30s then you might not feel as comfortable.
The tour company
Research different tour companies and read reviews from other travellers. Make sure the company has a good reputation. You may be able to read reviews for individual tours that are offered as well as on the company in general. A few sites to look on include TrustPilot and also Feefo. Although keep in mind that reviews can sometimes be skewed as companies can invite guests that they know were happy with their experience and therefore will as a result give a good review. On Trustpilot if it says "invited" then this will give you an idea if a company invites previous guests to review. Keep in mind that not all companies may use the tactic that we just mentioned but if you see lots of reviews that aren't marked as "invited" then this is probably a good thing.
Itinerary
Look at the itinerary and make sure it includes activities that interest you. If there are activities that you're not interested in, then consider a different tour. Sometimes tours will have a basic itinerary but then offer a selection of different activities that you can choose from throughout the trip. These are all things that are worth checking when deciding on the right organised group tour for you.
---
Popular destinations for group tours
There are many popular destinations for group travel tours. Here are just a few and you can often find multi-country tours as well:
Thailand
Thailand is a popular destination for adventure travel and cultural tours. Here you can discover its fantastic cities and culture, explore historic temples, hike, cruise along rivers on a bamboo raft, relax on the beaches and lots more.
Peru
Peru is a fantastic place to visit on a cultural tour. You can visit Machu Picchu, explore the colonial city of Cusco, or learn about the indigenous cultures of the Andes, to name just a few of the amazing experiences that you could have.
Tanzania
Tanzania is a great destination for wildlife tours. You can go on a safari in the Serengeti, see the great wildebeest migration, or visit the Ngorongoro Crater to name just a few of the highlights that you might experience.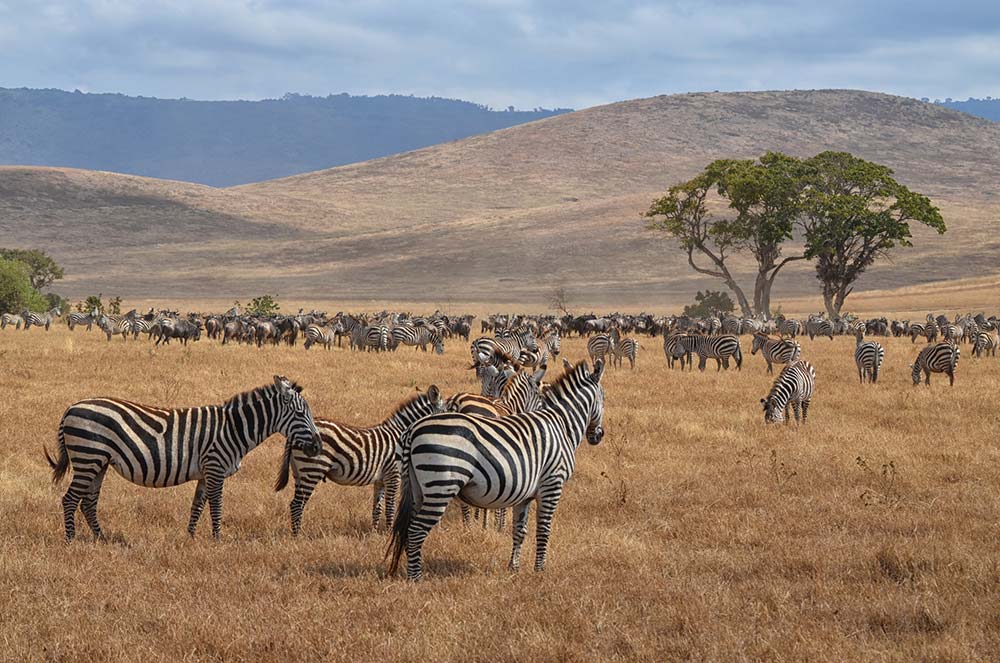 ---
Best small group travel companies
There are various group travel companies to choose from. Below are a few options and with these companies, you can find fantastic group tour packages that come with packed itineraries, top destinations, along with fantastic experiences.
G Adventures
G Adventures is a popular tour company that specializes in small-group adventure trips. They offer tours to destinations all over the world and have a reputation for providing high-quality experiences. You'll find a range of group vacation packages that are perfect for those looking to explore destinations all over the world.
Intrepid Travel
Intrepid Travel is another popular tour company that offers small group tours to places all over the globe. They specialize in sustainable travel and have a commitment to responsible tourism.
Exodus Travels
Exodus Travels is a UK-based tour company that also offers small group tours to destinations all over our planet. They specialize in adventure travel and have a reputation for providing unique and off-the-beaten-path experiences.
ADVERTISEMENT
CONTINUE READING BELOW
---
Preparing for your group adventure holiday
Once you've chosen your tour company and destination, it's time to start preparing for your trip. Here are a few tips to help you get ready:
Get your documents in order
Make sure you have a valid passport and any necessary visas or vaccinations. Check with your tour company to see if there are any specific requirements for the destination you're visiting. You can also check on iVisa which is a helpful website for information on Visas and if you're from the UK then look at the UK Foreign Travel Advice from the government.
Pack appropriately
When deciding what to take with you, then be sure to check the weather for your destination and pack accordingly. As well as this make sure you have appropriate clothing and footwear for the activities that you'll be doing. Is it a hot destination, or could there be mosquitoes or other insects? These are all things you should consider and then plan in advance in case there's anything that you need to buy.
Stay healthy
Make sure you're in good health before you leave for your trip. Get any necessary vaccinations and stock up on any medications you might need. You could also try and take with you some healthy snacks to keep you going, although make sure you check any import rules as some destinations can be quite strict.
---
Tips for a successful group travel tour
Here are a few tips to help you make the most of your group travel adventure tour:
Be open-minded
Keep an open mind and be willing to try new things. You might have the opportunity to try new foods or participate in activities that you've never done before. Of course that doesn't mean you have to do things that you don't want to, or that really doesn't appeal to you, but just having the opportunity or seeing what's available in different places is an experience of its own.
Plan well and read the details
Make sure that you read all the details once you've booked (as well as before). This way you'll know what to expect, can plan well and will, as a result, have a much more enjoyable experience.
Be respectful
Respect the local culture and customs. It can sometimes help to learn a few basic phrases in the local language and try to interact with the locals as much as possible. Your guide can help you with this and will likely give you some insights that are worth knowing.
You should also make sure that if you're visiting religious places then you dress appropriately, so this could mean that hair, shoulders and knees are covered. This can vary though so read about this prior to travelling if possible.
ADVERTISEMENT
CONTINUE READING BELOW
---
Budgeting for a group travel holiday
Travel group trips tours can vary a lot in price, so it's important to budget accordingly. Here are a few things to keep in mind:
The airfare
Airfare is often not included and this can be a significant extra expense, so it's important to shop around for the best deal. Consider flying during off-peak times or using a travel rewards credit card to earn points. You can also ask the tour company if they have any advice or can help book for you as well.
Accommodations
Accommodation can often be included in specialist group multi-day tours but definitely make sure you check everything that is included when you book. If accommodation isn't included then this could be a large extra expense. You could consider staying in hostels or budget hotels to save money on your accommodation.
Activities and extras
Make sure you budget for activities and excursions. Some tours include all activities in the price, while others require you to pay for each (or the majority) of activities separately. It's worth reading all the details from the tour company before booking to make sure that you know what to expect.
Tipping
It's also polite to have some cash on hand for tipping. This could be for locals, meals and any other services where you might want to give a little to say thank you. Some cultures may rely on the tourism industry and tips can make all the difference. It's worth checking the destination that you're visiting and you could also ask the tour company for specific advice before you arrive so that you can prepare accordingly.
---
Summary
Group adventure holidays and small group tours are a great way to explore new destinations, meet new people, as well as have unique experiences. With so many tour companies and destinations to choose from, there's something for travellers with all kinds of interests. Whether you're interested in adventure travel, cultural tours, or wildlife tours, you're sure to find a tour that's perfect for you. What's more, when travelling in a group you'll be able to share wonderful experiences with others and could make some lifelong friends. So start that search for an adventure of a lifetime!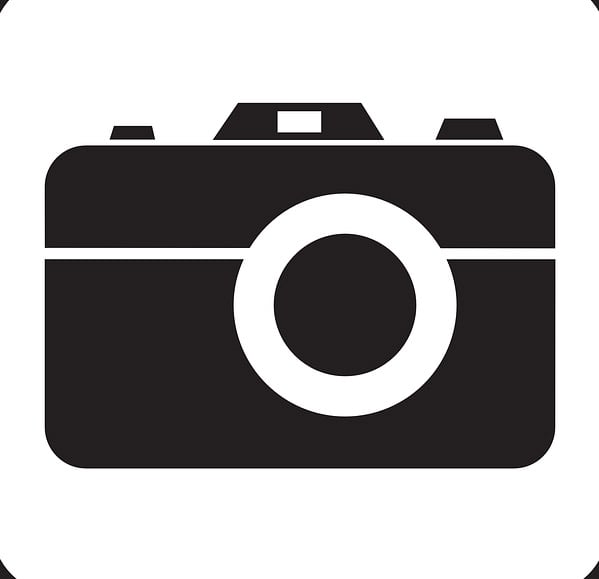 Related Articles